Dates & Prices
Start Date
End Date
Offers
Brochure
Land Price
Our Price
Quote
Nov 25, 2020
Dec 11, 2020
Call Us

$1,740

Get Our Price
Get Quote
Dec 09, 2020
Dec 25, 2020
Call Us

$1,805

Get Our Price
Get Quote
Dec 23, 2020
Jan 08, 2021
Call Us

$1,805

Get Our Price
Get Quote
Feb 03, 2021
Feb 19, 2021
Call Us

$1,720

Get Our Price
Get Quote
Mar 10, 2021
Mar 26, 2021
Call Us

$1,720

Get Our Price
Get Quote
Apr 14, 2021
Apr 30, 2021
Call Us

$1,720

Get Our Price
Get Quote
May 05, 2021
May 21, 2021
Call Us

$1,720

Get Our Price
Get Quote
Jun 02, 2021
Jun 18, 2021
Call Us

$1,548

Get Our Price
Get Quote
Jun 16, 2021
Jul 02, 2021
Call Us

$1,548

Get Our Price
Get Quote
Jul 14, 2021
Jul 30, 2021
Call Us

$1,548

Get Our Price
Get Quote
Aug 04, 2021
Aug 20, 2021
Call Us

$1,548

Get Our Price
Get Quote
Aug 18, 2021
Sep 03, 2021
Call Us

$1,548

Get Our Price
Get Quote
Sep 29, 2021
Oct 15, 2021
Call Us

$1,548

Get Our Price
Get Quote
Oct 27, 2021
Nov 12, 2021
Call Us

$1,548

Get Our Price
Get Quote
Nov 10, 2021
Nov 26, 2021
Call Us

$1,548

Get Our Price
Get Quote
Nov 24, 2021
Dec 10, 2021
Call Us

$1,548

Get Our Price
Get Quote
Dec 08, 2021
Dec 24, 2021
Call Us

$1,548

Get Our Price
Get Quote
Dec 15, 2021
Dec 31, 2021
Call Us

$1,548

Get Our Price
Get Quote
Dec 22, 2021
Jan 07, 2022
Call Us

$1,548

Get Our Price
Get Quote
Jan 05, 2022
Jan 21, 2022
Call Us

$1,503

Get Our Price
Get Quote
Jan 12, 2022
Jan 28, 2022
Call Us

$1,503

Get Our Price
Get Quote
Feb 02, 2022
Feb 18, 2022
Call Us

$1,503

Get Our Price
Get Quote
Mar 09, 2022
Mar 25, 2022
Call Us

$1,503

Get Our Price
Get Quote
Mar 23, 2022
Apr 08, 2022
Call Us

$1,503

Get Our Price
Get Quote
Apr 13, 2022
Apr 29, 2022
Call Us

$1,503

Get Our Price
Get Quote
May 04, 2022
May 20, 2022
Call Us

$1,503

Get Our Price
Get Quote
Jun 01, 2022
Jun 17, 2022
Call Us

$1,503

Get Our Price
Get Quote
Jun 15, 2022
Jul 01, 2022
Call Us

$1,503

Get Our Price
Get Quote
Jul 13, 2022
Jul 29, 2022
Call Us

$1,503

Get Our Price
Get Quote
Aug 03, 2022
Aug 19, 2022
Call Us

$1,503

Get Our Price
Get Quote
Aug 17, 2022
Sep 02, 2022
Call Us

$1,503

Get Our Price
Get Quote
Sep 28, 2022
Oct 14, 2022
Call Us

$1,503

Get Our Price
Get Quote
Oct 26, 2022
Nov 11, 2022
Call Us

$1,503

Get Our Price
Get Quote
Nov 09, 2022
Nov 25, 2022
Call Us

$1,503

Get Our Price
Get Quote
Nov 23, 2022
Dec 09, 2022
Call Us

$1,503

Get Our Price
Get Quote
Dec 07, 2022
Dec 23, 2022
Call Us

$1,503

Get Our Price
Get Quote
Dec 14, 2022
Dec 30, 2022
Call Us

$1,503

Get Our Price
Get Quote
Dec 21, 2022
Jan 06, 2023
Call Us

$1,503

Get Our Price
Get Quote
Call or submit a quote for award-winning value and service!
Tour Itinerary
From the Guatemalan highlands to the cloud forests of Costa Rica and all the adventure towns and surf spots in between, roll through four Central American countries for a taste of what this incredibly diverse region is plating up. From tropical forests alive with jungle melodies to vast freshwater lakes and active volcanoes, this pocket of Central America is pure, unrefined paradise. Whether you're climbing a volcanic crater in Cerro Verde, spotting colourful birds perched on the colonial facades of Granada, standing in the shadow of mighty Arenal Volcano or spotting sloths among the canopy of Monteverde Cloud Forest - this trip through Guatemala, El Salvador, Nicaragua and Costa Rica is perfect for those who like their adventures 'la forma natural'.
Day 1: Antigua
Bienvenidos! Welcome to Guatemala. There are no planned activities today until your important welcome meeting at 6 pm. If you arrive early, why not head out on a caffeine-fuelled coffee quest with Urban Adventures – head beyond the city to explore local plantations and get buzzed and brewed as you learn the history of the bean in Guatemala. Find out more at urbanadventures.com. After the meeting, take an orientation walk around the city with your leader and acquaint yourself with the cobblestone streets and colonial-era plaza. In 1773, the city of Antigua was destroyed by an earthquake, but many of the colonial buildings have been restored. For dinner tonight, perhaps sample a tamale, a local dish served in corn husk, or some pepián, a rich, meaty stew, then surely it's time for a mojito with your new friends!
Day 2: Cerro Verde
Rise and Shine! Today is an early start as you journey across the Guatemalan border to your next destination, Cerro Verde, El Salvador (approximately 5 hours). From rolling hills to rolling R's, watch the world go by from the comfort of your private vehicle as you travel through lush volcanic landscape and endless mountain terrain all while learning the local lingo from your leader in an informal Spanish lesson. Arrive in Cerro Verde and enjoy the rest of the day at leisure.
Day 3: Cerro Verde
Today is a free day for you to get outdoors! Opt to hike up to the edge of Santa Ana's Volcano crater for some more spectacular views of Lake Coatepeque, Juayua and Izalco Volcano. Alternatively, instead of admiring it's view from the volcano crater, why not take a dip in Lake Coatepeque! There are many ways to keep busy in one of El Salvador's most beautiful national parks.
Day 4: San Miguel
Continuing south by private vehicle today, pass through the capital of San Salvador on your way to San Miguel (approximately 3-4 hours). Resting in the shadows of Chaparrastique, an active volcano that sets the backdrop to this vibrant town, San Miguel has rebuilt itself into one of the largest and most populated cities in the country since facing a severe earthquake in 1917. El Salvador is also home to Papusas, a type of flatbread made from cornmeal and often stuffed with delicious fillings like cheese, chicharrón (fried pork) or refried beans. Today in San Miguel, visit a local street vendor and watch a papusa making demonstration, then try some of course!
Day 5: Leon
Say a quick hola and adios to Honduras as you cross through two borders to reach 'the land of lakes and volcanoes', Nicaragua (or Nica as it's known as locally). The 6-hour drive (plus stops) will be well worth the ride as you're welcomed into the charming, artsy and sophisticated city of Leon. Why not refuel after your journey with some traditional Nicaraguan dishes, Gallo Pinto, with its hearty combination of rice and beans, is considered a national symbol – alternatively, perhaps try out some of your new Spanish skills and order a Quesillo, a cheesy treat made of corn tortillas, pickled onion and sour cream. Once the capital of Nicaragua, Leon has long been the heart and soul of the country's political movements, which is demonstrated through the city's colourful street murals – an artistic reflection of fallen heroes and revolutionary icons. Home to one of the oldest universities in Central America, Leon is considered a 'college town' and is known for its youthful, fun atmosphere and energetic nightlife. This evening, why not head out with the group for some bachata or salsa dancing!
Day 6: Granada
This morning is free to explore Leon, perhaps check out the Basílica de la Asunción – Central Americas largest cathedral – or stop by the Museo Histórico de la Revolución for an insight the revolutionaries who fought hard for the freedom of their country. Alternatively, you might like to go volcano sandboarding! (This is the only place in the world that you can do it). Afterwards, if you're feeling peckish, why not fill up on the traditional breakfast of scrambled eggs and gallo pinto before jumping on a local bus this afternoon to Granada. First, take a taxi from the hotel to the bus station, next board a local bus bound for Managua that will depart when it's full and takes around 2-3 hours depending on the amount of stops it needs to make and the complexity of onloading and offloading the passenger's luggage. There will be about a 30-45-minute transit in Managua before taking the next public bus to Granada with a duration of approximately 1.5 hrs, and finally taking a 20-minute taxi ride to the hotel. Founded in 1524, Granada is the oldest city in Nicaragua and home to iconic Moorish and Andalusian landmarks that have survived repeated pirate invasions. Draped in colourful colonial architecture and oozing aesthetic charm, this enchanting city is set on the banks of Lake Nicaragua and is surrounded by active volcanoes.
Day 7: Granada
Today is free to explore Granada, one of Central America's least spoiled colonial towns. Perhaps you'd like to take a guided tour of the city, bargain hard in the markets, or wander the cobblestone streets, snapping photos of the colourful buildings. If you're an adventure enthusiast, opt to hire a kayak and paddle around the islets of lake Nicaragua, rent a bicycle and ride to Laguna De Apoyo (a 200 year old lake set into a lush forest crater), or hike through the lush flora and fauna along the Mombacho volcano crater trail. For a cultural insight into the heritage of the Nicaraguan people, the city of Masaya aka 'City of the Flowers' offers a mixture of folkloric entertainment, from marimba music to street theatre. If you're looking to purchase some traditional handicrafts, then you'll also find 'Mercado de las Artesanías' – a craft market offering handmade souvenirs reflective of the Masaya area. After a day of exploration, why not enjoy an evening along Calle la Calzada – grab a drink at one of the many outdoor bars and watch the wandering performers, from mariachis to break dancers, bring the street to life.
Day 8: Ometepe Island
This morning, enjoy an included breakfast. Then, travel by local bus to Rivas where you'll transfer to San Jorge ferry port by taxi (approximately 2.5 hours). Catch a 1-hour ferry across Lake Nicaragua (the largest in Central America and the tenth largest freshwater lake in the world) to the island of Ometepe, and head to your hotel. Hourglass-shaped Ometepe Island was formed by two volcanoes rising out of Lake Nicaragua (Ometepe literally means two volcanoes in the Nahuatl language) and the deep jungle is home to exotic wildlife such as monkeys and parrots. A great experience is to sit on the shore and watch fishermen return from a long day on the water with their catch.
Day 9: Ometepe Island
Take advantage of a free day to discover the island. Perhaps take a hike up to the summit of either the Concepcion or Maderas volcanoes, but be warned, at 1700 and 1394 metres above sea level respectively, these are serious volcanoes and the treks are no walk in the park. You might prefer to splash around in the natural springs, soak up the sun on the shore or check out the island's petroglyphs (ancient rock carvings). If you like watermelon, coffee, banana and citrus fruits then Ometepe is the place for you, plantations abound, you'll have loads of delicious fresh food to feast on. In the evening, head to Los Ramos, an indigenous community situated right in the middle of the island's volcanos, for a cooking class. Learn traditional techniques used to make Nicaraguan dishes like nacatamales (a dough-based snack often filled with meat and steamed in banana leaves) before sitting down to a meal together.
Day 10: San Juan del Sur
Today you'll take the two-hour journey (by ferry and public bus) to San Juan del Sur, a laidback surf town on Nicaragua's south-west coast. Though the beach that lines the town's horseshoe bay itself isn't particularly great for swimming, you don't need to travel far to find beautiful golden beaches with year-round waves. Go on an orientation walk with your leader and then enjoy free time to acquaint yourself with this fun little town. Tonight, you'll be sleeping in style under the cover of a tepee! Connect with nature in these cosy dens and fall asleep to the sound of the ocean.
Day 11: San Juan del Sur
Enjoy a free day exploring San Juan del Sur's colourful coastal scenery. If you're feeling active, San Juan del Sur has plenty to offer. You might like to rent a surfboard and spend the day riding the waves at nearby beaches like Playa Maderas or Playa Marsella, alternatively, head south to La Flor beach reserve, where it's possible to see olive ridley, hawksbill, leatherback and green sea turtles nesting between July and November. A huge statue of Christ (the largest in Central America) sits atop a cliff above the bay – why not hike to the top for spectacular views of the town and Pacific. In the evening, the city boasts a variety of greats bars and restaurants where you can share a meal with the group.
Day 12: Monteverde
Say Adios to Nicaragua and continue your journey south to Costa Rica. Take a 1-hour bus to the border and then travel by private vehicle to Monteverde (approximately 5 hours). Monteverde was founded as an agricultural community in 1951 by a group of North American Quakers, these environmentally aware settlers also established a small wildlife sanctuary, which has since grown into the internationally renowned Monteverde Cloud Forest Biological Preserve. Cloud forests are similar to rainforests, but instead, draw their water from a semi-permanent cloud covering the region. Constant mist in the forest makes it feel a bit like a nightclub! But with less bass and more fresh air, this is truly a nature lover's paradise. More than 2000 plant species, 320 bird species and 100 mammal species call Montverde home – be sure to keep an eye out for the resplendent quetzal, one of the most elusive birds in the world.
Day 13: Monteverde
Today you have a full free day to discover the reserve and experience the mystical and fragile environment here. Monteverde is not for the faint-hearted, so bring your sense of adventure, a solid pair of shoes, and have a little fun with the giddy heights. Perhaps take a hike through the cloud forest, check out the area by mountain bike, or fly over the canopy on a zip-line tour. Another way to see the forest from above is to take a tour along a series of suspension bridges 40 metres up above the jungle. You can explore the park on your own or arrange for a local guide to accompany you. The guides are very knowledgeable and happy to engage in conversation. To see some guaranteed wildlife up close, visit the butterfly and insect gardens or the serpentarium – there are also several cooperatives worth visiting in the local communities.
Day 14: La Fortuna
Continue your journey through Costa Rica and take the scenic route to La Fortuna (approximately 4-5 hours). Travel by shared minibus to Lake Arenal, which you'll then cross by boat. On a clear day you'll see fantastic views of the surrounding area. On the other side of the lake, re-board the minibus and continue on to your destination. La Fortuna is a small town situated just a few minutes from Costa Rica's most famous volcano, the majestic Arenal. While you're here, make sure you take some photos of the volcano reflected spectacularly in the lake. Get a good rest tonight, as tomorrow you've got a free day to take advantage of all the active activities on offer.
Day 15: La Fortuna
There are plenty of optional activities to take part in today, so when you get home, this isn't the place to say you sat around! Perhaps take a guided nature hike through the lush forest surrounding Arenal Volcano, keeping an eye out for rare plants and animals, or opt to see the forest from a series of hanging bridges. Check out the 70-metre high La Fortuna waterfall, or get wet with some water sports on the lake, such as stand-up paddle boarding. The volcano's inner workings also mean that the area is home to several thermal hot springs, an ideal way to relax in the middle of nature. Alternatively, a boat safari down the Celeste River offers the opportunity to see lizards, crocodiles and tropical birds in their natural habitat.
Day 16: San Jose
Take a local bus to Costa Rica's capital, San Jose (approximately 5 hours). Situated in the fertile Central Valley and home to over half the country's population, San Jose is filled with lively markets, intriguing museums and a dynamic atmosphere. A good place to start your exploration is the main plaza. Artisan booths are common here, so you never know when an art fair will pop up. The Gold Museum has an amazing collection of indigenous gold art or if you're in the mood for a bit of shopping, head to the outdoor market in the Plaza de la Cultura or the city's Central Market, where you can buy anything from handicrafts to seafood. Then it's maybe time for a final farewell dinner (or margarita) with your new travel buds and say muchas gracias to your Central American journey.
Day 17: San Jose
Today your Central American adventure comes to an end, there are no activities planned. As there's a lot to see and do in and around San Jose, we recommend staying on for a few days to make the most of the city. If you'd like to extend your visit and need further accommodation, our reservations team would be happy to assist (subject to availability). There are some great day tours you can take outside of the city, such as or Irazu Volcano.
Leader-led Informal Spanish Lesson
San Miguel - Salvadoran Pupusa cooking demonstration
Leon - Leader-led orientation walk
Los Ramos Community - Cooking Class
Monteverde - Leader-led orientation walk
San Jose - Leader-led walking tour
Meals
1 Breakfast(s) Included
1 Lunch(es) Included
1 Dinner(s) Included

Style: Basix

Hotel (10 nights), Multishare Hostel (2 nights) Lodge (2 nights), Multishare permanent furnished camp (2 nights)
Question: How many suitcases can I take with me on my trip?
Each person is allowed one "check-in," and one "carry-on." Remember to take all valuables with you as "carry-on", because electronic equipment, cameras, laptops, jewelry, business documents and money are not covered by the airlines' liability, so always carry them aboard with you.
Question: Is Airfare Included in the Price?
Airfare from your point of origin to and from the trip is not included in the land price.
Similar Tours Other Travelers Liked
The trip was both both educational and exciting. I very much enjoyed the sights and culture.
The itinerary was just as I expected! The guide was very good as were the accomodations
Intrepid did such a great job. I never had to worry about where I was supposed to be and it felt so good not to worry about a thing but just to enjoy myself. Our guide was extremely knowledgeable about culture and history.
Taiwan people very friendly. Accommodation were centrally located and easily accessible. Did extra activities then in brochure which was greatly.
Larus our tour guide did an excellent job and was very attentive to our needs. He is very knowledgeable and has a great sense of humor.
Our guide Tarang chandola was exceptional. Courteous, knowledgeable, organized, polite, professional and went above and beyond taking care of our needs and requests offen anticipating what that might be. He made sure we all had the best possible time and offered suggestions to meet the needs of everyone on the tour. This made the trip even more enjoyable.
AffordableTours.com® does not itself offer, service or administer the Travel Packages, and the ultimate terms and conditions of any Travel Package made available via the Site Offerings (including the prices quoted in connection with same) will be determined by the applicable Third-Party Travel Service Provider. AffordableTours.com® does not represent or warrant that the Price Quotes are accurate, up-to-date or free of error, or that same will be honored by the applicable Third-Party Travel Service Providers. All Price Quotes, Travel Package availability, Travel Package details/itinerary and other Content are subject to change without notice. All travel details published by and through the Site Offerings should be confirmed directly with the applicable Third-Party Travel Service Provider prior to making any travel plans. Reliance on any information made available to you by and through the Site Offerings is solely at your own risk.
How It Works
Vacationing has never been easier or cheaper with the help of a dedicated travel consultant from AffordableTours.com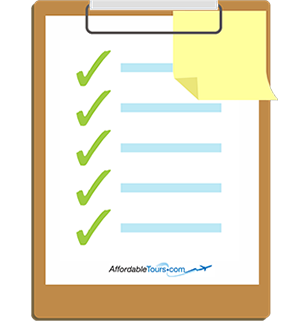 Find your perfect trip on our website and simply request a free quote. Need to speak to a live person? Call us 7 days a week at 1-800-935-2620. No robots here!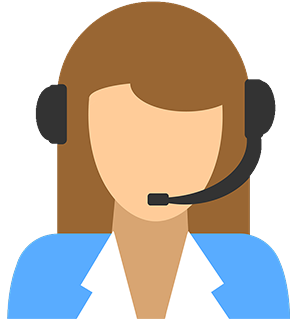 Your personal travel consultant will reach out and be your point of contact for your entire travel experience from start to finish. Did we mention you'll be working with an award winning team? Sweet!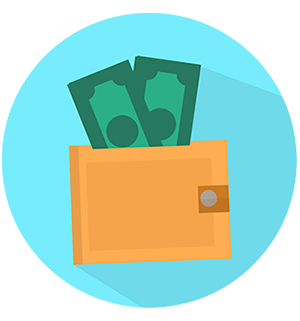 Because we're one of the largest sellers of travel, we're able to give you a discount on your vacation package. No one beats our prices!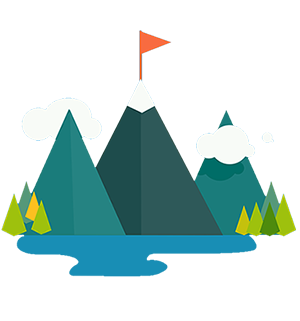 Knowing you got the best deal, all that's left is for you to pack your bags and enjoy your vacation!