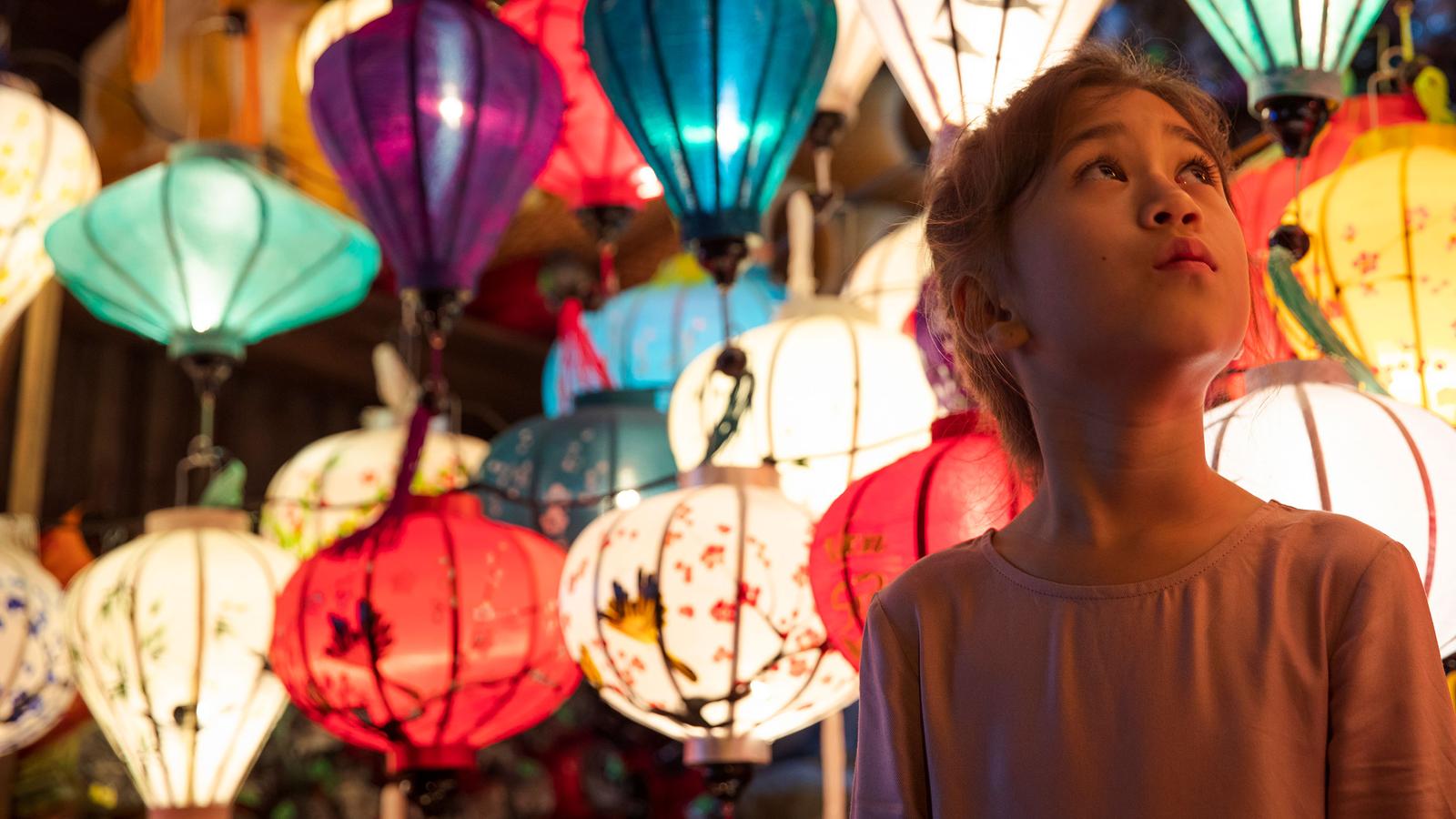 Southeast Asia Family Journey: Vietnam to Cambodia
Why Pay Retail?
Call us for a quick quote!
Dates & Prices
Start Date
End Date
Offers
Brochure
Land Price
Our Price
Quote
Sunday,
Mar 13, 2022
Friday,
Mar 25, 2022
Call Us

$2,799

Get Lower Price
Get Quote
Sunday,
Jun 26, 2022
Friday,
Jul 08, 2022
Call Us

$2,799

Get Lower Price
Get Quote
Sunday,
Jul 10, 2022
Friday,
Jul 22, 2022
Call Us

$2,999

Get Lower Price
Get Quote
Sunday,
Jul 24, 2022
Friday,
Aug 05, 2022
Call Us

$2,999

Get Lower Price
Get Quote
Sunday,
Aug 07, 2022
Friday,
Aug 19, 2022
Call Us

$2,999

Get Lower Price
Get Quote
Sunday,
Dec 18, 2022
Friday,
Dec 30, 2022
Call Us

$2,999

Get Lower Price
Get Quote
Call or submit a quote to get our Low Prices!
Book With Flexibility
Peace of Mind
Book by December 31, 2021 for travel through December 31, 2022, and you may change or rebook up to 14 days before your trip.
Change Destination / Vacation
Change to a different destination or vacation.
Change Dates
Choose new departure dates if your plans change.
Great Service
Award-winning service, low prices, client satisfaction
Tour Itinerary
Hop on a bicycle taxi for an action-packed tour of Hanoi and Ho Chi Minh City. Float aboard a bamboo rattan boat in Tam Coc. Visit a tailor to get fitted for a shirt made especially for you in Hoi An. Cook up oodles of noodles at a G Adventures-supported training kitchen. Explore the awe-inspiring ruins of Angkor. Show off your acrobatic skills with a Cambodian circus.
Day 1

Hanoi

Arrive in time to meet your fellow travelers for a welcome gathering this evening. Your arrival transfer is included.
Transport: You will be met at the airport and transferred to the hotel to start your adventure.
Activity: The adventure begins tonight. Feel free to explore before your welcome meeting, but make sure you're back in time to meet the group. Check for the meeting time on the welcome note at the hotel. After introductions, your CEO will review the details of your tour. Please note that normal check-in times apply at our start hotels, but you can usually store your luggage for the day if you arrive early.
Accommodation: The Light Hotel Hanoi (or similar)


Day 2

Hanoi

Explore Hanoi's vibrant old quarter on a traditional cyclo—a three-wheel bicycle taxi! Cruise past shops selling everything from wooden handicrafts to fresh fruit juice and traditional candy, and capture the neighborhood's lively vibe on camera. Then hop off to watch a delightful water puppet show—a centuries-old storytelling technique that recounts popular Vietnamese legends and folktales.
Activity: Take a seat on a cyclo for a tour of Hanoi's lively Old Quarter. Let the driver navigate through the bustling streets and start taking some photos or just use the tour to help get familiar with the area.
Activity: Watch a traditional Vietnamese water puppet show with beautiful live music and intricate puppets dancing in a water stage.
Accommodation: The Light Hotel Hanoi (or similar)

Meals: Breakfast

Day 3

Hanoi/Hoa Lu/Tam Coc/Ninh Binh

Head south to the ancient Vietnamese capital of Hoa Lu, and get immersed in a fertile landscape of emerald rice fields and towering karst mountains. Step foot in the surviving temples of the Dinh and Le dynasties while learning about the feudal history of the country. After lunch in Tam Coc, set sail on a traditional sampan, or bamboo boat, down the Ngo Dong River. Float through verdant jungle and drift past impressive stalactites in a trio of spectacular caves. Continue to Ninh Binh for an evening at leisure.
Transport: Enjoy a scenic ride from Hanoi to Ninh Binh with stops in Hoa Lu and Tam Coc along the way.
Activity: Enjoy a visit to the ancient temples of kings Dinh and Le and learn about the history of feudalism in Vietnam. Take some pictures and soak in the scenery.
Activity: On the calm waters of the Ngo Dong, board a rattan boat made from bamboo. Visit some caves and enjoy the limestone mountain scenery along the riverside. Try your hand at rowing.
Accommodation: Ninh Binh Legend Hotel (or similar)

Meals: Breakfast Dinner

Day 4

Ninh Binh

Return to Tam Coc and explore the surrounding countryside by bicycle. Witness local life as you pedal past farms, venture through serene Thung Nang (aka Sunshine Valley), and marvel at the intricate Buddhist pagodas of Bich Dong cave. Head to a local restaurant for a hands-on experience learning to make Vietnamese sweet potato chips. Later, enjoy a free evening at the hotel to relax in the pool or spa, or explore the streets of Ninh Binh on your own.
Activity: Hop on a bike and head out into the flat, scenic locale of Thung Nang. Ride about 5km past limestone karsts and rice paddies, visiting a pagoda cave. Continue on for another 4km for a hands-on cooking demonstration and lunch at a local restaurant.
Free Time: Enjoy some free time around Ninh Binh, with time to relax at the hotel pool or book a spa service.
Accommodation: Ninh Binh Legend Hotel (or similar)

Meals: Breakfast Lunch

Day 5

Bat Trang/Hue

This morning, take in the scenery en route to Bat Trang, a centuries-old ceramics village where you can try your hand at making pottery under the guidance of a local craftsman. Then transfer to the airport and catch a flight to Hue, situated on the banks of the picturesque Perfume River. Despite being badly damaged during the Vietnam War, this former capital city retains much of its imperial splendor. Spend the evening at your hotel, or rent bikes and pedal along the river for a glimpse of some of the beautiful UNESCO World Heritage sites we'll dive into the following day.
Activity: Speak to a local artist and learn how to make pottery on a wheel.
Transport: Take a private vehicle to the airport for your flight to Hue. Stop at Bat Trang Pottery Village along the way.
Transport: Look! Up in the sky! It's a bird! It's a plane! It's... yup, it is a plane, actually.
Accommodation: Moonlight Hotel Hue (or similar)

Meals: Breakfast

Day 6

Huế/Hoi An

Today, we venture into Hue's grand citadel, guarded by a deep moat and imposing stone walls. Wander opulent palaces and ornate gardens, and hear dramatic stories of former royal inhabitants from your guide. Then venture to the Forbidden Purple City—modeled after Beijing's Forbidden City—a fortified complex where the ruling emperor once lived. This city-within-a-city even has its own moat! Later, head to the countryside, dotted with rice paddies and pagodas. Have lunch at a Buddhist nunnery, then drive to Hoi An via the spectacular Hai Van Pass, winding across the hilly coast of the South China Sea.
Activity: Tour this one-time capital city and UNESCO World Heritage site. See the walled fortress and former palace, which has many palaces, gateways, courtyards, and gardens to explore. The Forbidden Purple City (modelled on China's Forbidden City) inside the citadel was once home to the imperial family and was significantly damaged during the Vietnam War.
Activity: Visit a nunnery and enjoy a leisurely lunch following the traditions of Buddhist cuisine, which features fresh, local produce and fermented or preserved ingredients. Today, we'll sample a set menu of six to seven dishes, such as pumpkin soup with mushroom, tofu and green beans; crispy noodles with rice crackers; fresh spring rolls with soy sauce; steamed rice with eggplant and green beans; fried rolls with potato curry; and bread with potatoes, carrots and onion. (Please note: the menu is seasonal and may vary from what is mentioned above.)
Transport: Settle in and scan the scenery from the convenience of a private vehicle.
Activity: Drive through the spectacular Hai Van Pass, a 20km stretch of road that represents the division between northern and southern Vietnam, and is also one of the country's highest points at 500m above sea level. In Vietnamese, Hai Van roughly translates to "sea of clouds" and it's easy to see why. As your vehicle winds through the mountain roads, you'll see misty peaks rise above the South China Sea, with glimpses of pristine beaches, forests and the cityscape of Da Nang along the way.
Accommodation: Le Pavillon Hotel (or similar)

Meals: Breakfast Lunch

Day 7

Hoi An

Discover the enchanting port town of Hoi An, which thrived between the 15th and 19th centuries. Delve into the city's World Heritage-listed old town, strolling streets strung with paper lanterns and navigating a maze of temples and tailor shops. Visit one of the town tailors to get measured for a custom-made shirt; then travel to a nearby factory to see how your piece of clothing is produced!
Activity: Stroll through the narrow winding streets of Hoi An's old town to see the Chinese assembly halls, ancestral homes, the Japanese covered bridge, and well-preserved pagodas. Opt to stop for lunch and sample delicious local delicacies and fusion food at one of the restaurants for which Hoi An is becoming famous.
Activity: Visit the world-famous tailoring section of the ancient city of Hoi An and have a shirt made to the exact proportions of your body. First, your measurements are taken in the store. Then you'll travel to a nearby factory to witness how quickly a custom shirt gets made.
Free Time: Enjoy an afternoon at leisure to explore this historic town.
Accommodation: Le Pavillon Hotel (or similar)

Meals: Breakfast

Day 8

Hoi An

Return to the old town for a fun-filled noodle tour! The tour is led by guides from the G Adventures-supported Oodles of Noodles program, which trains local youth in the culinary arts. Taste your way through different kinds of noodles at a food market; pick out your favorite fresh ingredients; and take your haul to the Oodles of Noodles training kitchen, where we'll cook up a delectable storm. Later, set out on a leisurely bike ride through the Hoi An countryside, then float down to a nearby farming village in a traditional basket boat.
Activity: Take a walking tour of a Hoi An local market led by youths who have come to Oodles of Noodles, a G Adventures-supported program, to be trained in the culinary arts. This excursion will empower the kitchen youth to lead insider noodle tours in Hoi An. There are currently over 26 types of noodles in this city alone and we will go to the market with two students and their trainer, learn about the ingredients at the market, and do a tasting of the different noodles while supporting local small women enterprises. We then pick the ingredients and return with our youth guides to the training kitchen where you will learn to cook and prepare noodles. After we enjoy our noodles for lunch, watch a video to learn more about the organization.
Activity: Try some of the oodles of noodles (more than 26 types!) available in the city in this tasty cooking class. Run by our G for Good partners, STREETS International, this class was developed exclusively for G Adventures. Former street youth that are part of this hospitality training program, will help you prepare and cook a number of different types of noodles. This program helps these youth practice their English, increasing their skill-set and opportunities available to them in the tourism industry. Enjoy your yummy creations while learning more about the local cuisine and this initiative which empowers street youth through skills and employment training.
Activity: Enjoy a leisurely bike ride through the Hoi An countryside.
Activity: Travel along canals dotted with floating water coconuts in a traditional Vietnamese basket boat.
Accommodation: Le Pavillon Hotel (or similar)

Meals: Breakfast Lunch

Day 9

Hoi An/Ho Chi Minh City

Transfer to the airport and fly to Ho Chi Minh City, Vietnam's most populous city and economic hub. Get to know this buzzing metropolis—still commonly referred to as Saigon—on a cyclo tour. Cruise past French colonial buildings and stately monuments; then launch into a frenetic market, where the calls of vendors, the smells of street food, and the fascinating assortment of wares dazzles the senses.
Transport: Look! Up in the sky! It's a bird! It's a plane! It's... yup, it is a plane, actually.
Activity: Take a city tour on a cyclo (cycle rickshaw) - a great way to absorb the sights, sounds, and smells of Ho Chi Minh City while keeping your hands free for that camera action.
Free Time: Enjoy a free afternoon exploring this bustling city.
Accommodation: Eden Star Saigon Hotel (or similar)

Meals: Breakfast

Day 10

Ho Chi Minh City

Today, we descend into the fascinating Cu Chi Tunnels, a vast network of underground passageways built and used by the Viet Cong during the Vietnam War. The tunnels connected the residents with subterranean schools and hospitals, and included booby traps smeared with poisonous concoctions to injure enemy soldiers. Try the local cassava root, which sustained Viet Cong soldiers for years, and emerge from the bunkers to enjoy a traditional lunch by the river.
Transport: Hop in a speedboat for a journey down the river.
Activity: Take a guided tour of the Cu Chi Tunnels, a complex network of tunnels that the Viet Cong lived in to protect themselves from opposing forces during the Vietnam War. Try crawling through some of the tunnels (if you're not claustrophobic). These tunnels stored ammunition, had underground hospitals, and served as a hidden base for attacking allied forces.
Transport: Hop in a speedboat for a journey down the river.
Free Time: Enjoy a free afternoon exploring this bustling city.
Accommodation: Eden Star Saigon Hotel (or similar)

Meals: Breakfast Lunch

Day 11

Ho Chi Minh City/Siem Reap

Catch a flight to Siem Reap in Cambodia, gateway to the magnificent ruins of Angkor. This evening, we enjoy a delicious Khmer meal at the New Hope Cambodia vocational training restaurant, an initiative spearheaded by G Adventures. The restaurant provides hospitality training to unemployed young adults, and also funds a free community school and a health program.
Transport: Look! Up in the sky! It's a bird! It's a plane! It's... yup, it is a plane, actually.
Activity: Enjoy a traditional meal of Khmer food at the New Hope Vocational Training Restaurant, an initiative kickstarted by G Adventures. Providing skill-building opportunities to marginalized community members, the project also funds the adjacent free community school and health centre. Visit the restaurant run by locals and see how the New Hope project has supported positive change in the community.
Accommodation: Royal Angkor Resort (or similar)

Meals: Breakfast Dinner

Day 12

Siem Reap

Who's ready for a jungle adventure? This morning, we'll explore the ancient Angkor temple complex, nestled deep within the Cambodian jungle. Discover hidden passageways and crumbling courtyards where the forest is rapidly reclaiming its territory. Later, brush up your acrobatic skills at a workshop with Phare, a Cambodian circus and social enterprise that employs underprivileged youth. Tumble and somersault to your heart's content; then watch and photograph one of Phare's amazing performances. Celebrate your unforgettable journey at a farewell dinner tonight.
Activity: Enjoy a tour of the impressive ancient ruins with a local guide. Explore magnificent Angkor Wat temple--Visit the enigmatic faces of Bayon within the walled city of Angkor Thom, and tour Ta Prohm (aka the "Tomb Raider" temple), which is slowly being swallowed by the jungle.
Activity: Join the talented performers of Phare Circus for a workshop. After a thorough warm-up, learn some circus basics and fun beginner acrobatics.
Accommodation: Royal Angkor Resort (or similar)

Meals: Breakfast Dinner

Day 13

Siem Reap

Depart at any time.
Activity: Not ready to leave? Your CEO can help with travel arrangements to extend your adventure.

Meals: Breakfast
Meals:
12 breakfasts, 4 lunches, 3 dinners
Transportation:
Private bus, boat, cyclo, plane, walking
Inclusions
Your Journeys Highlight Moment: Oodles of Noodles Local Market Excursion, Hoi An Your G for Good Moment: Oodles of Noodles Demonstration and Lunch, Hoi An Your G for Good Moment: New Hope Vocational Training Restaurant, Siem Reap Your Family Journeys Moment: Hoi An Custom Shirt Tailoring, Hoi An Your Family Journeys Moment: Phare Circus Workshop, Siem Reap. Arrival transfer. Cyclo tour of Hanoi's Old Quarter. Water puppet Show. Temple visit in Hoa Lu. Bamboo boat trip on Ngo Dong River. Countryside bicycle tour in Tam Coc. Hands-on cooking experience in Tam Coc. Pottery village visit in Bat Trang. Guided tour of the city and countryside of Hue. Walking tour of Hoi An Old Town. Hoi An Countryside cycle and basket boat float. Cyclo tour of Ho Chi Minh City. Guided tour of the Cu Chi Tunnels. Guided tour of Angkor Wat. Internal flights. All transport between destinations and to/from included activities
Health and Safety Protocols for G Adventures Tours
Travel with Confidence
Your safety, as well as the safety of employees and partners, has always been G Adventures top priority, which is why new physical distancing and cleaning measures have been put in place on all of the tours. New Travel with Confidence policy features new health and safety procedures from the moment you arrive to the moment you leave, without taking away from having the time of your life. The policy will evolve as time goes on and as G Adventures continues to monitor local public health recommendations, but what won't change is the commitment to keeping you safe as you explore big, beautiful world.
Before you join us
Global Connection Officers
GCOs (the people who answer when you call us) are available 24/7 to help with any questions you have prior to your trip, so you can feel confident and safe before leaving. No matter what time of day, they're there to respond to you — even at 3AM. They'll be up to date on local regulations and restrictions and can guide you through your travel process as smoothly as possible. And if you don't feel well before travelling, there's the Book with Confidence policy that helps you reschedule your trip for when you do, which they can help you with too (terms & conditions apply). If you book flights with us and there are any changes, rest assured that the team will support you by making new arrangements on your behalf.
Smaller groups
Groups have always been small. This offers security, access, camaraderie, and a connection with your destination you won't get by travelling on bus tours or on your own. The average group size is 12, ensuring travellers can engage with each other without being squeezed together like sardines — and that was before physical distancing became a reality. Plus, if you have 8 or more friends you'd like to adventure with, you can reserve the entire trip!
My own room
If you're joining one of the small group tours on your own, good on ya! If you are a solo traveller sharing a room with someone, G Adventures will do their best to ensure they will be your roommate for the entire journey to support distancing efforts. G Adventures has 'My Own Rooms' available as an extra option for tours (pending availability), and they'll be offering more of these at more affordable prices to make it even easier to have a bit more space.
When you arrive
Chief Experience Officers
CEOs are responsible for ensuring you have the time of your life while keeping you as safe as possible. Here's how they're ready to do that:
They're trained in First Aid, CPR, and other safety protocols
They're supported 24/7 by the field staff in offices around the world who are well-equipped to handle emergencies
They can help you find local clinics if you're feeling sick
They'll receive new training to ensure they are up to date on all health and safety policies during these evolving times
They have extensive local knowledge to proactively help you navigate wherever you're travelling
Their local knowledge allows for greater flexibility when it comes to knowing the best time to visit certain highlights to avoid crowds whenever possible and suggesting the restaurants with the strictest hygiene practices or those where you can reserve your own table or room in advance
They'll wear face masks when necessary based on local guidelines and recommendations
You & your fellow travellers
Travellers' safety and wellbeing is G Adventures biggest concern. If you're not feeling well before your departure, G Adventures has a Book with Confidence policy that provides you with flexibility and freedom to delay leaving until you're back to 100% healthy (terms & conditions apply). If you have a fever or any other symptoms on tour, you may be required to have a doctor clear you before rejoining us. All travellers are requested to bring face coverings, whether they're buffs, face masks or bandanas (extra style points encouraged). G Adventures makes every effort to have hand sanitizer available, but recommend bringing your own.
While on tour
Planes, trains, automobiles and more
Small private transport vehicles
Every surface in G Adventures well-kept fleet of private vehicles will get at least one daily deep cleaning
Each traveller will have a daily assigned seat
Hand-sanitizer will be required every time you board the vehicle
Facial coverings will be recommended while on-board
Boats
Every surface will get at least one daily deep cleaning
High-traffic areas will receive more frequent cleaning
Hand-sanitizer or hand washing will be required every time you board the boat, as well as before and after meals
To support physical distancing, meals may have assigned seating and there will be assigned slots for activities and rooming
Facial coverings will be recommended and welcomed on-board
Your crew is trained in health and safety measures (including food handling) and all cooking staff will follow up-to-date advice from health authorities
Local transportation
Use of local transportation will be limited wherever possible. Please reference the Trip Details for each individual tour for specifics
If local transportation is used, precautions will be followed in adherence to local health and safety regulations to keep travellers safe and sound.
Where you'll be staying safe
G Adventures has always carefully selected accommodation partners for high standards and local roots. Travelling in small groups means that the stay is in smaller hotels too, with fewer guests — which means less daily contact with others outside your group in public spaces. Now G Adventures is working with accommodation partners to optimize their health, safety and cleanliness procedures, as well as creating additional measures for physical distancing. Here are some of the things G Adventures is working on to help keep you safe:
Daily deep cleaning and disinfecting of all surface areas inside your room with extra cleaning on light switches, door handles, TV remotes, and thermostats
No hotel staff will enter your room after it has been cleaned
Increased frequency of cleaning and disinfecting of all public restrooms and all surfaces in public areas. This might include the closure of public spaces such as gyms, bars, restaurants, and meeting rooms for periods throughout the day
Wherever possible, groups will stay on the lower floors to limit elevator use
Hotels will implement social distancing protocols in line with local regulations
This is just the beginning of commitments to keeping you sleeping safe and sound. G Adventures will continue to evolve and roll-out these and additional policies as needed.
A good & safe place to eat
G Adventures has always carefully selected food service partners and worked closely with them to ensure they are meeting health, safety, and cleanliness standards with their facilities, staff training, and food preparation and delivery. Wherever possible, G Adventures will reserve separate tables or private rooms at the restaurants visited on the trip, opt for more "al fresco" opportunities when it is possible (gotta love that fresh air!), and ensure breakfasts can be "grab and go" boxes, while avoiding family style or self-serve buffets for meals. G Adventures wants you to feel comfortable and safe as you savour every last bite.
Activities
You've always had freedom and flexibility to do your own thing on tours with optional activities and experiences. Now, you'll still have those options with added measures to keep you healthy and safe. All equipment for activities on tour, including hiking poles, camping supplies, life jackets, snorkels, etc., will be cleaned thoroughly at least once a day and disinfected between use. When travellers are responsible for putting up their own tents on camping itineraries, you will be given the supplies required to disinfect your gear. G Adventures will also do their best to make activities and highlights stops happen during non-peak hours, so you can have fun and feel safe no matter what you're doing.
Before you leave
A healthy goodbye
If you're not feeling well at the end of your tour for any reason, let your CEO know and they can help get you access to medical care and support. Because we want you to head home after a life-changing experience feeling just as good (let's be honest, way better) than when you left.
Question: How many suitcases can I take with me on my trip?
Each person is allowed one "check-in," and one "carry-on." Remember to take all valuables with you as "carry-on", because electronic equipment, cameras, laptops, jewelry, business documents and money are not covered by the airlines' liability, so always carry them aboard with you.
Question: Is Airfare Included in the Price?
Airfare from your point of origin to and from the trip is not included in the land price.
This was my 8th tour with this operator and I have a 9th scheduled. Obviously I am happy with this operator.
It was a great tour and are guides were very knowledgeable.
A Gadventures tour is a great affordable way to see the country and get the opportunity to meet and interact with the local people
It was a dream vacation.Thank you.
The G-Adventures travel guides were excellent
All 100% perfect, nothing to be done better
The G Adventures tour was fantastic.
Very satisfied with tour, enjoyed it very much.
I liked the variety of activities and the chance to opt out without undue pressure. I met some really fun people on this tour.
Everyone connected with the tour went above and beyond. The tour was more than I ever dreamt!
Our CEO Solofo for this trip is fantastic. He is patient and very nice. He went extra ways to help me and other members. I really enjoy this trip because of him! He is an excellent CEO. I definitely will recommend to other friends about him. Pls let him know that we really enjoy his introduction. He is also very informative and knowledgeable. In a word, he is excellent!
Great trip at a reasonable price.
Awesome trip in a great country. Our CEO was professional and fun!!!
G adventures offers hands down some of the best tour packages out there!
The Japan vacation was better than I expected!!!! It was an active "moving" trip, which I truly enjoyed. I've done "coach tours" where you sit on the bus and they take you -- this experience was "hands on" riding the buses, trains and running through the streets -- it was amazing !!!!! We got the full feel of Japan and the people. This trip is not for the weak or slow pace crowd - you drag your luggage through the streets, up and down stairs --- it was truly exciting and exhilarating. G adventures has a fan for life. The instructions and assistance was outstanding -- Great job - Steve (AffordableTours.com) was outstanding !
AffordableTours.com® does not itself offer, service or administer the Travel Packages, and the ultimate terms and conditions of any Travel Package made available via the Site Offerings (including the prices quoted in connection with same) will be determined by the applicable Third-Party Travel Service Provider. AffordableTours.com® does not represent or warrant that the Price Quotes are accurate, up-to-date or free of error, or that same will be honored by the applicable Third-Party Travel Service Providers. All Price Quotes, Travel Package availability, Travel Package details/itinerary and other Content are subject to change without notice. All travel details published by and through the Site Offerings should be confirmed directly with the applicable Third-Party Travel Service Provider prior to making any travel plans. Reliance on any information made available to you by and through the Site Offerings is solely at your own risk.
How It Works
Vacationing has never been easier or cheaper with the help of a dedicated travel consultant from AffordableTours.com
1. Free Quote
Find your perfect trip on our website and simply request a free quote. Need to speak to a live person? Call us 7 days a week at 1-800-935-2620. No robots here!
2. Dedicated Travel Consultant
Your personal travel consultant will reach out and be your point of contact for your entire travel experience from start to finish. Did we mention you'll be working with an award winning team? Sweet!
3. Lowest Price Guaranteed
Because we're one of the largest sellers of travel, we're able to give you a discount on your vacation package. No one beats our prices!
4. Stress Free Travel
Knowing you got the best deal, all that's left is for you to pack your bags and enjoy your vacation!