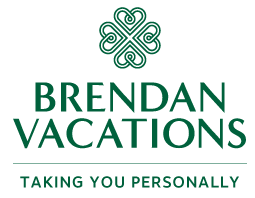 Earn 5% With Family and Group Discount
Promotion Details
Travel together and save money. Family, friends, club members or colleagues, gather 9 to 15 people and earn a 5% discount. Plus as always receive our AffordableTours.com 10% extra savings!
Must Book By Fri, Dec 31, 2021
View Promotion Terms & Conditions ›
Discount does not apply to Hidden Journeys, Independent Vacations or extra nights' accommodations and is not combinable with the Single Traveler Discount. Discount is combinable with Triple Room. Call us for more details. Offer valid on new bookings only, additional restrictions may apply.
Hurry. Call 1-800-935-2620 today and mention promo code
PT4073
Tour Itinerary
Days
Operator
Quality
Style
Starts
Ends
Price

Scotland's Highlands Islands and Cities Summer 2022

13

Days

Brendan

First Class

Escorted
1 - Light

5+ years old
50
Edinburgh
Glasgow
England
$3,078View Tour

Best Price Guaranteed

Book With Flexibility

Best of Ireland and Scotland Summer 2022

15

Days

Brendan

First Class

Escorted
2 - Classic

5+ years old
50
Dublin
Edinburgh
England, Ireland
$3,552View Tour

Best Price Guaranteed

Book With Flexibility

Best of Scotland Summer 2022

12 reviews
07

Days

Brendan

First Class

Escorted
1 - Light

5+ years old
50
Edinburgh
Glasgow
Scotland
$1,640View Tour

Best Price Guaranteed

Book With Flexibility

Highlights of Ireland and Scotland Summer 2022

11

Days

Brendan

First Class

Escorted
2 - Classic

5+ years old
50
Dublin
Edinburgh
England, Ireland
$2,406View Tour

Best Price Guaranteed

Book With Flexibility

Treasures of Ireland End Dublin Summer 2021

1 reviews
06

Days

Brendan

First Class

Escorted
Dublin
Dublin
Ireland
$1,395View Tour

Best Price Guaranteed

Book With Flexibility

Castles and Manors Summer 2022

08

Days

Brendan

First Class

Escorted
1 - Light

5+ years old
50
Dublin
Dublin
Ireland
$2,668View Tour

Best Price Guaranteed

Book With Flexibility

Iconic Ireland and Ashford Castle Summer 2021

10

Days

Brendan

First Class

Escorted
Dublin
Dublin
Ireland
$2,921View Tour

Best Price Guaranteed

Book With Flexibility

Treasures of Ireland End Shannon Summer 2021

06

Days

Brendan

First Class

Escorted
Dublin
Shannon
Ireland
$1,395View Tour

Best Price Guaranteed

Book With Flexibility

Enchanting Emerald Isle Summer 2021

5 reviews
08

Days

Brendan

First Class

Escorted
Dublin
Dublin
Ireland
$1,615View Tour

Best Price Guaranteed

Book With Flexibility

Enchanting Emerald Isle Summer 2022

08

Days

Brendan

First Class

Escorted
1 - Light

5+ years old
50
Dublin
Dublin
Ireland
$1,815View Tour

Best Price Guaranteed

Book With Flexibility

Irish Highlights Summer 2021

14 reviews
07

Days

Brendan

First Class

Escorted
Dublin
Dublin
Ireland
$1,575View Tour

Best Price Guaranteed

Book With Flexibility

Irish Highlights Winter 2021 22

14 reviews
07

Days

Brendan

First Class

Escorted
Dublin
Dublin
Ireland
$1,237View Tour

Best Price Guaranteed

Book With Flexibility

Irish Experience Summer 2021

8 reviews
11

Days

Brendan

First Class

Escorted
Dublin
Dublin
England, Ireland
$2,245View Tour

Best Price Guaranteed

Book With Flexibility

Iconic Ireland and Ashford Castle Summer 2022

10

Days

Brendan

First Class

Escorted
1 - Light

5+ years old
50
Dublin
Dublin
Ireland
$2,756View Tour

Best Price Guaranteed

Book With Flexibility

Britain and Ireland Grandeur Summer 2022

23

Days

Brendan

First Class

Escorted
London
London
England, Ireland
$4,134View Tour

Best Price Guaranteed

Book With Flexibility

Treasures of Ireland End Shannon Summer 2022

06

Days

Brendan

First Class

Escorted
1 - Light

5+ years old
50
Dublin
Shannon
Ireland
$1,220View Tour

Best Price Guaranteed

Book With Flexibility

Castles and Manors Summer 2021

1 reviews
08

Days

Brendan

First Class

Escorted
Dublin
Dublin
Ireland
$2,655View Tour

Best Price Guaranteed

Book With Flexibility

Highland Trail inspired by Outlander Summer 2021

1 reviews
13

Days

Brendan

First Class

Escorted
Edinburgh
Glasgow
England
$3,195View Tour

Best Price Guaranteed

Book With Flexibility

Ireland's Legendary North Summer 2021

10

Days

Brendan

First Class

Escorted
1 - Light

5+ years old
50
Dublin
Dublin
England, Ireland
$2,272View Tour

Best Price Guaranteed

Book With Flexibility

Shamrocks and Leprechauns Summer 2021

10

Days

Brendan

First Class

Escorted
Dublin
Dublin
England, Ireland
$2,465View Tour

Best Price Guaranteed

Book With Flexibility