Explore South Pacific Tours 2023
While South Pacific tours may cover destinations to New Zealand, most of the packages include trips to Fiji (an archipelago of 300 islands) or Tahiti, located in French Polynesia, which is made up of 118 islands and atolls. When people think of the South Pacific, Fiji and Tahiti are often the islands that come to mind. Therefore, South Pacific tours often give you a chance to experience and appreciate the culture of French Polynesia and the opportunity to explore Tahiti's capital Papeete. They also enable to slow your pace and live on Fiji time. South Pacific tours can also lead you to destinations, such as the Solomon Islands, Cook Islands, Tonga, Kiribati, Micronesia, and Vanuatu. With tour operator volume buys plus our low everyday prices you can save up to 40% versus assembling the same itinerary on your own! Book your South Pacific tour today with AffordableTours.com, your discounted tour headquarters. View South Pacific Tour Deals and Discounts
South Pacific Travel Guide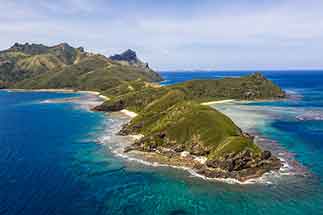 Showing 1 - 20 Tours
Tour Itinerary
Days
Operator
Quality
Style
Starts
Ends
Price

Independent Australian Explorer 2024

10

Days

Globus

First Class

Independent
1 - Light

8+ years old
Sydney
Melbourne
Australia
$2,829View Tour

Best Price Guaranteed

Book With Flexibility

Down Under Discovery 2024

92 reviews
20

Days

Globus

First Class

Escorted
Auckland
Sydney
Australia, New Zealand
$8,639View Tour

Best Price Guaranteed

Book With Flexibility

New Zealand Uncovered

8 reviews
17

Days

Trafalgar

First Class

Escorted
Auckland
Christchurch
New Zealand
$5,848View Tour

Best Price Guaranteed

Book With Flexibility

Highlights of the South Pacific 2024

32 reviews
17

Days

Globus

First Class

Escorted
Auckland
Sydney
Australia, New Zealand
$7,458View Tour

Best Price Guaranteed

Book With Flexibility

Highlights of New Zealand 2024

2 reviews
11

Days

Cosmos

Budget

Escorted
3 - Explorer

Auckland
Queenstown
New Zealand
$3,369View Tour

Best Price Guaranteed

Book With Flexibility

Highlights of Australia 2024

4 reviews
12

Days

Cosmos

Budget

Escorted
3 - Explorer

Melbourne
Sydney
Australia
$4,552View Tour

Best Price Guaranteed

Book With Flexibility

Best of New Zealand with Sydney 2024

8 reviews
17

Days

Globus

First Class

Escorted
Auckland
Sydney
Australia, New Zealand
$7,190View Tour

Best Price Guaranteed

Book With Flexibility

Highlights of the South Pacific with Fiji 2024

8 reviews
20

Days

Globus

First Class

Escorted
Auckland
Coral Coast
Australia, Fiji, New Zealand
$8,721View Tour

Best Price Guaranteed

Book With Flexibility




14 Day Wonders of New Zealand - Friday Departure

6 reviews
14

Days

Gate1

First Class

Escorted
2 - Classic

8+ years old
22
Auckland
Queenstown
New Zealand
$5,299View Tour

Best Price Guaranteed

Book With Flexibility

Independent Best of Australia & New Zealand 2024

15

Days

Globus

First Class

Independent
Cairns
Auckland
Australia, New Zealand
$4,999View Tour

Best Price Guaranteed

Book With Flexibility

Great Sights of Australia 2024

2 reviews
12

Days

Globus

First Class

Escorted
Brisbane
Sydney
Australia
$4,855View Tour

Best Price Guaranteed

Book With Flexibility

Best of New Zealand 2024

22 reviews
14

Days

Globus

First Class

Escorted
Auckland
Queenstown
New Zealand
$5,801View Tour

Best Price Guaranteed

Book With Flexibility

Ultimate South Pacific with the Legendary Ghan Train & Fiji 2024

31

Days

Globus

First Class

Escorted
Melbourne
Coral Coast
Australia, Fiji, New Zealand
$15,516View Tour

Best Price Guaranteed

Book With Flexibility

Independent Australian & New Zealand Explorer 2024

16

Days

Globus

First Class

Independent
Sydney
Auckland
Australia, New Zealand
$4,629View Tour

Best Price Guaranteed

Book With Flexibility

Independent Great Barrier Reef & Sydney 2024

09

Days

Globus

First Class

Independent
Cairns
Sydney
Australia
$2,429View Tour

Best Price Guaranteed

Book With Flexibility

Best of Sydney & Blue Mountains

03

Days

Intrepid

First Class

Escorted
2 - Classic

15+ years old
12
Sydney
Sydney
Australia
$1,260View Tour

Book With Flexibility

Best of Cairns, Great Barrier Reef & Daintree

05

Days

Intrepid

First Class

Escorted
2 - Classic

15+ years old
12
Cairns
Cairns
Australia
$2,110View Tour

Book With Flexibility

Red Centre & Uluru Adventure

06

Days

Intrepid

First Class

Escorted
3 - Explorer

15+ years old
16
Yulara
Alice Springs
Australia
$1,948View Tour

Book With Flexibility

Grand Australia & New Zealand 2024

42 reviews
20

Days

Tauck

Deluxe

Escorted
Melbourne
Auckland
Australia, New Zealand
$14,990View Tour

Book With Flexibility

Great Sights of Australia with Fiji 2024

15

Days

Globus

First Class

Escorted
Brisbane
Coral Coast
Australia, Fiji
$6,273View Tour

Best Price Guaranteed

Book With Flexibility
South Pacific Travel Guide
South Pacific Tours Highlights
Glimpse modern Polynesian daily life in Papeete, the capital of Tahiti.
Savor the local foods at area restaurants.
Discover beautiful waterfalls and enjoy the tropical scenery.
Enjoy both snorkeling and scuba diving excursions.
Immerse yourself in Polynesian culture – the language, customs, and foods.
Stay at world-class resorts and enjoy amenities, such as Michelin dining and relaxing spa treatments.
Savor traditional Tahitian cuisine – food wrapped in leaves and cooked in an ahima'a – an underground oven that uses hot stones.
Visit plantations and hike through lush, green jungles.
Swim, water-ski, and para-glide – see paradise from afar.
South Pacific Tours Travel Tips
The South Pacific climate can range from subtropical to tropical. Therefore, the clothes you wear should wick away moisture and "breathe."
Layer your clothing so you can stay comfortable.
A light poncho or raincoat is recommended for tropical downpours.
Bring a light cover-up for your swimwear, such as a rash vest, that can be worn when snorkeling. A rash vest also called a rash guard, is an athletic shirt made of nylon and spandex or polyester that protects against rashes, due to abrasions or over-exposure to the sun.
Visit your doctor about 6 weeks before leaving on your South Pacific tour. Ask about routine vaccinations, including inoculations for hepatitis A and B and typhoid.
The water is not safe to drink in the South Pacific. Boil your water or use water purification tablets, and avoid ice.
Make sure you are covered for diving and surfing activities by taking out a medical policy that offers a provision for evacuation.
Both zika virus and dengue fever are carried by mosquitoes in the South Pacific while malaria is present in places, such as Vanuatu and the Solomon Islands. Protect yourself by wearing light-weight long-sleeved blouses and shirts, and slacks.
Not all islands in the South Pacific have decompression chambers, so scuba drivers, who need to be medically treated, may need to be evacuated.
South Pacific Tours Things To Do
Fiji

Among the South Pacific Islands, Fiji is visited more often than any of the other island groups. In fact, more tourists visit Fiji than the rest of all the South Pacific islands combined. Therefore, South Pacific tours of Fiji often feature all-inclusive packages and top-of-the-line resort accommodations. The archipelago of more than 300 islands is known for its rugged landscapes, clear lagoons, palm-lined shores, and coral reefs. Viti Levu, in Fiji, is home to the capital of Suva, a port city that features British colonial architecture. Other attractions include the Victorian-period Thurston Gardens and the Fiji Museum.

Best Time To Visit

Visit Fiji during its dry season, which takes place between May and October. The wet season, which stretches from November to April, can be sticky, hot, and humid.

You Should Know

The main travel hubs in Fiji are Mamanuca, Yasawa, and Nadi. Fiji's main island, Viti Levu, features national parks and sports, such as surfing. You can hop on a plane or boat and travel to the island, Vanua Levu, which is home to sugar plantations and dirt roads – a place that offers a more authentic depiction of Fijian life.

French Polynesia and Tahiti

French Polynesia's archipelago is comprised of 118 islands, of which half are inhabited. The islands are clustered into five groups, scattered over the Pacific Ocean. Most French Polynesians live in Tahiti and the capital of Papeete. Moorea Island and Raiatea Island also have a good number of inhabitants. All three islands belong to the Society Islands group.

Best Time To Visit

Go during the dry season when the weather is pleasanter, or from May to October.

You Should Know

Tahiti is the largest island in French Polynesia. The figure-eight shaped isle is separated into Tahiti Nui (the larger western isle) and Tahiti Iti (on the east). The island's black-sand beaches, waterfalls, and lagoons make it a desirable South Pacific tour spot. Captain James Cook explored Tahiti in the 1700s, and the island was a subject, often painted by Paul Gauguin, the famous French artist.

Tonga

Tonga is home to 170 islands and lies to the southeast of Fiji and south of Samoa in the South Pacific. The islands are divided into four groups, some of which feature craggy volcanic terrains, coral reefs, or coral-made islets. The capital city of Nuku'alofa sits on the southernmost island group of Tongatapu.

Best Time To Visit

Visit Tonga when it rains less and sunshine more, or from May to October.

You Should Know

One of the more popular activities to do on a South Pacific tour to Tonga is to swim with the humpback whales. The whales visit the clear waters of Tonga from July to October to breed and give birth to their young. The Eua Island in the Tongatapu Group is a haven for nature lovers and hikers, offering the best place to trek in Tonga. Eua National Park features several stunning lookout points.

Kiribati

The least visited of the South Pacific Islands, Kiribati sees about 6,000 tourists annually. If all you want to do is soak up the sun, bird watch, or dive, or snorkel, Kribati will give you time to enjoy a "castaway" type of lifestyle.

Best Time To Visit

Visit Kiribati during the dry season, or May to October, to enjoy the cooler outdoor temperatures and sunnier weather.

You Should Know

The attraction is famous for its fishing. It is also home to Kirimati – Christmas Island. Kiribati is often the ideal place to learn more about village customs and lore. Local guides lead South Pacific travelers on expeditions to traditional villages in North Tarawa where they can learn traditional island skills, such as coconut husking and weaving.

Micronesia

You may never have heard of the islands of Pohnpei, Kosrae, Chuuk, or Yap. Yet, they are four island groups that make up Micronesia, a place known for its beautiful beaches and first-class diving and snorkeling. Raised thatched huts overlook beaches lined with canoes, which feature interesting ruins and plenty of island history.

Best Time To Visit

Visiting Micronesia is best done when the climate is drier from May to October.

You Should Know

Most South Pacific tours to Micronesia begin with the country's most populous island. Pohnpei. Stops may include a pepper farm, the Kepirohi waterfall, and an eel farm. The village of Kapinga in Pohnpei is known for its original handicraft items, which often are on display.

Samoa

Because most of Samoa is owned communally, much of the land remains unspoiled – not built up by large resorts, except for Upolu. Most tourist revenue, the government has ensured, will go toward the establishment of guesthouses, whose buildings will feature traditional Samoan architecture. Therefore, many of the best beaches in the country feature fales. Also common in other parts of Polynesia, fales represent low-budget accommodations next to the coast, built with a thatched room, a few posts, and constructed open-air, or without walls. They usually are oval or round in design.

Best Time To Visit

Samoa is best seen when the weather is less hot and humid, normally during the fall or spring.

You Should Know

Discover history and hike in Samoa. Much of the capital city of Samoa, Apia, looks the same as it did when Robert Louis Stevenson settled at the site in 1889. Visit the Robert Louis Stevenson Museum as well as the Moamoa Cathedral, which is one of the oldest churches in Samoa. Its beautiful stained-glass windows are well worth the visit. The best hiking in Samoa is located in O Le Pupu-Pue National Park, where trails wind through dense rainforest, heading to a lava tube, called Peapea Cave.

Solomon Islands

Do you yearn to see a traditional island where resorts are few but natural vegetation is abundant? Then, you are in luck as the Solomon Islands must be added to your bucket list. Not only does the island group feature extinct volcanoes, its lagoons are ideal for activities, such as kayaking and seeing the natural sights.

Best Time To Visit

To avoid the wet season, visit the Solomon Islands from May to October. You can easily get caught in a downpour from November to April.

You Should Know

Although the capital of the Solomon Islands, Honaria, is fast-growing, most of the residents live in rural villages and survive by hunting, farming, or fishing. Both barter and the use of shell money as currency is still practiced on some of the country's islands.

Vanuatu

Until 1980, Vanuatu was an Anglo-French colony. While the country displays lush, green tropical foliage, it also maintains paved roadways and a solid infrastructure on its main islands. Not only that, it produces its own coffee. The capital of Port Vila, located on the main island of Efate, is home to international restaurants, resorts, and harbors. South Pacific tours direct you away from the yachts and resorts so you can see more of the island's interior.

Best Time To Visit

Vanuatu can be visited any time, but the best time to go is May to October when you won't get caught in the downpours that happen during the wet season of November through April.

You Should Know

Vanuatu is made up of over 80 inhabited islands where hundreds of languages are spoken. In fact, some languages are only spoken in a single village. Therefore, most of the people have adapted to speaking Bislama, an English-based language, and the common tongue in Vanuatu. While on the island, you can participate in bird watching, snorkeling, scuba diving, and jungle trekking. Vanuatu is also home to the most accessible volcano in the world, Mount Yasur, which is located on Tanna Island, a short flight from the capital of Port Vila.
South Pacific Tour Packages
Most South Pacific tours are scheduled during the dry season of May to October, as you can enjoy the outdoors and the climate is less hot and humid. However, the weather is still warm – but just right for swimming snorkeling, hiking through the shaded rainforest, scuba diving, or water-skiing.
If you don't mind the rain, you can always confine your activities to seeing historical sites, dining, or shopping. During the rainy season, thunderstorms often occur daily. While downpours regularly happen, they are short-lived, and things will dry off quickly.
When planning a visit, think about what you can tolerate with respect to the weather. It usually is best to spend a little more money and see the islands when the weather is more agreeable. If you go from March through May or September to October, you will be rewarded with pleasant weather and sunny days.
South Pacific Tours Frequently Asked Questions
What are South Pacific Tours?

South Pacific tours typically last 7 days to 2 weeks, depending on your travel availability. Most of the trips include stays in interesting village settings or at island resorts. You may also stay in a guesthouse in a more remote location. Trip amenities include daily excursions and the prices for admissions to attractions. You will also be accompanied by an experienced, English-speaking guide.

What's Included in a South Pacific Tour?

Accommodations, airport transfers, some meals, and the costs associated with private or group travel are all part of a South Pacific tour package, which features daily excursions on its itinerary.

What's the Best South Pacific Tour?

While most tours feature travel to popular destinations, such as Fiji and Tahiti, you will find something to like about all the islands in the South Pacific. Therefore, the best South Pacific tour is the best trip for you – one that meets your travel preferences with respect to outdoor activities, historic sites, and cultural activities. It is also the best trip for what you can afford to spend. That is why you should consult with a travel representative to ensure you get the best South Pacific tour with respect to preferences and cost.

How Much Do South Pacific Tours Cost?

To figure the cost for South Pacific tours, you need to base the pricing on how long you plan to travel, your trip itinerary, and the travel period. A South Pacific tour to Fiji that lasts about 10 days will begin at about $6,200, excluding the flights that allow you to do a little island hopping.
Departure
Lengths
Styles
Specialities
Price
How It Works
Vacationing has never been easier or cheaper with the help of a dedicated travel consultant from AffordableTours.com
1. Free Quote
Find your perfect trip on our website and simply request a free quote. Need to speak to a live person? Call us 7 days a week at 1-800-935-2620. No robots here!
2. Dedicated Travel Consultant
Your personal travel consultant will reach out and be your point of contact for your entire travel experience from start to finish. Did we mention you'll be working with an award winning team? Sweet!
3. Lowest Price Guaranteed
Because we're one of the largest sellers of travel, we're able to give you a discount on your vacation package. No one beats our prices!
4. Stress Free Travel
Knowing you got the best deal, all that's left is for you to pack your bags and enjoy your vacation!