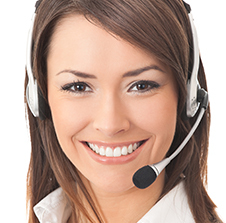 Speak With A Tour Specialist
Dates & Prices
*Departure Dates in bold denote Guaranteed Departures
Start Date
End Date
Offers
Brochure
Land Price
Our Price
Quote

From

Fri,

Feb 14, 2020

To

Sun,

Feb 23, 2020
Deals

Promotions For This Departure

Current Promotions

Call or submit a quote for award-winning value and service!

$1 Deposit on Trips

Mention Promo Code: PT6767

$1 Deposit on Trips

Promotion Details

We get it - travel's a big decision. To make it a little easier, Intrepid has lowered their deposits to just $1. Put $1 down now to save a spot on your dream trip before it sells out, then pay the rest later. Plus as always receive our AffordableTours.com 5% extra savings. But hurry, you only have until January 30 to book with a $1 Deposit. Not all dates or itineraries will qualify, please contact your travel consultant for applicable vacations.

Must Book By Thu, Jan 30, 2020

View Promotion Terms & Conditions ›

The offer of $1 deposits to secure an Intrepid Travel small group adventure applies to bookings made January 13 at 12:00am EST - January 30, 2020 at 11:59pm EST and is valid on trips departing February 15 December 31, 2020. The $1 deposit offer is ONLY available to customers booking in the following currencies: USD and CAD. The $1 deposit can be paid towards any Intrepid Travel small group adventure with the following exclusions: Polar trips - includes all itineraries in the Arctic and Antarctic, Tailor-Made Experiences, Inca trail and Gorilla permit trips, Expedition style trips, Adventure Cruises operated by Variety, selected Patagonia trips and the Okavango Delta Fly-In Safari (UUAO). Excluded Gorilla Treks: Pre-purchased permits are required to secure the trek to see the Gorillas. Excluded trips are: YXOG, YXOCC, UXODC, YXOEC, YXOIC, YXOGC, YXOFC, UBODC, YGSU, YGSGC, YGAR, YGAG, YGAU, UBODC. Excluded Inca Trail trips - Pre-purchased permits are required to secure the trek. Excluded trips are: GGBL, GGBNC, GGBPC, GGBTC, GGBWC, GGBZC, GGCLC, GGCRC, GGHC-O, GGKIC, GGKY, GGOA, GGSA, GGSAC, GGSEC, GGSFC, GGSQ, GGSTC, GGSUC, GGTA, GGTBC, GGXT, GGXTC, GGYP, GGYM, GGYBC, GGYQC, GGYA, GGYC, GGYDC, GGYE, GGYEC, GGYCC. Excluded Select Patagonia trips - Internal flights are pre-purchased to secure the trip: Excluded trips are: GPTV, GPTU, GGCB, GGSJ. Full payment is required at least 56 days prior to travel and 90 days prior to travel for Adventure Cruise departures. If booking and traveling with less than 56 days to go until departure, full payment is needed at the time of booking. If the customer wishes to cancel and rebook or to change dates or tours outside the promotional period, they will be required to pay the full deposit towards the new trip. The offer can be applied to new bookings only. Under no circumstances will the offer be applied to existing bookings. There will be no extensions to the booking, travel or payment periods. The offer applies to the tour price only and cannot be used in conjunction with any other offer or discount. Prices, itineraries and inclusions are subject to change without notice. The trip is subject to availability and confirmation by Intrepid Travel at time of booking.

×

$1,490

Get Our Price
Get Quote

From

Fri,

Feb 21, 2020

To

Sun,

Mar 01, 2020
Deals

Promotions For This Departure

Current Promotions

Call or submit a quote for award-winning value and service!

$1 Deposit on Trips

Mention Promo Code: PT6767

$1 Deposit on Trips

Promotion Details

We get it - travel's a big decision. To make it a little easier, Intrepid has lowered their deposits to just $1. Put $1 down now to save a spot on your dream trip before it sells out, then pay the rest later. Plus as always receive our AffordableTours.com 5% extra savings. But hurry, you only have until January 30 to book with a $1 Deposit. Not all dates or itineraries will qualify, please contact your travel consultant for applicable vacations.

Must Book By Thu, Jan 30, 2020

View Promotion Terms & Conditions ›

The offer of $1 deposits to secure an Intrepid Travel small group adventure applies to bookings made January 13 at 12:00am EST - January 30, 2020 at 11:59pm EST and is valid on trips departing February 15 December 31, 2020. The $1 deposit offer is ONLY available to customers booking in the following currencies: USD and CAD. The $1 deposit can be paid towards any Intrepid Travel small group adventure with the following exclusions: Polar trips - includes all itineraries in the Arctic and Antarctic, Tailor-Made Experiences, Inca trail and Gorilla permit trips, Expedition style trips, Adventure Cruises operated by Variety, selected Patagonia trips and the Okavango Delta Fly-In Safari (UUAO). Excluded Gorilla Treks: Pre-purchased permits are required to secure the trek to see the Gorillas. Excluded trips are: YXOG, YXOCC, UXODC, YXOEC, YXOIC, YXOGC, YXOFC, UBODC, YGSU, YGSGC, YGAR, YGAG, YGAU, UBODC. Excluded Inca Trail trips - Pre-purchased permits are required to secure the trek. Excluded trips are: GGBL, GGBNC, GGBPC, GGBTC, GGBWC, GGBZC, GGCLC, GGCRC, GGHC-O, GGKIC, GGKY, GGOA, GGSA, GGSAC, GGSEC, GGSFC, GGSQ, GGSTC, GGSUC, GGTA, GGTBC, GGXT, GGXTC, GGYP, GGYM, GGYBC, GGYQC, GGYA, GGYC, GGYDC, GGYE, GGYEC, GGYCC. Excluded Select Patagonia trips - Internal flights are pre-purchased to secure the trip: Excluded trips are: GPTV, GPTU, GGCB, GGSJ. Full payment is required at least 56 days prior to travel and 90 days prior to travel for Adventure Cruise departures. If booking and traveling with less than 56 days to go until departure, full payment is needed at the time of booking. If the customer wishes to cancel and rebook or to change dates or tours outside the promotional period, they will be required to pay the full deposit towards the new trip. The offer can be applied to new bookings only. Under no circumstances will the offer be applied to existing bookings. There will be no extensions to the booking, travel or payment periods. The offer applies to the tour price only and cannot be used in conjunction with any other offer or discount. Prices, itineraries and inclusions are subject to change without notice. The trip is subject to availability and confirmation by Intrepid Travel at time of booking.

×

$1,490

Get Our Price
Get Quote

From

Fri,

Feb 28, 2020

To

Sun,

Mar 08, 2020
Deals

Promotions For This Departure

Current Promotions

Call or submit a quote for award-winning value and service!

$1 Deposit on Trips

Mention Promo Code: PT6767

$1 Deposit on Trips

Promotion Details

We get it - travel's a big decision. To make it a little easier, Intrepid has lowered their deposits to just $1. Put $1 down now to save a spot on your dream trip before it sells out, then pay the rest later. Plus as always receive our AffordableTours.com 5% extra savings. But hurry, you only have until January 30 to book with a $1 Deposit. Not all dates or itineraries will qualify, please contact your travel consultant for applicable vacations.

Must Book By Thu, Jan 30, 2020

View Promotion Terms & Conditions ›

The offer of $1 deposits to secure an Intrepid Travel small group adventure applies to bookings made January 13 at 12:00am EST - January 30, 2020 at 11:59pm EST and is valid on trips departing February 15 December 31, 2020. The $1 deposit offer is ONLY available to customers booking in the following currencies: USD and CAD. The $1 deposit can be paid towards any Intrepid Travel small group adventure with the following exclusions: Polar trips - includes all itineraries in the Arctic and Antarctic, Tailor-Made Experiences, Inca trail and Gorilla permit trips, Expedition style trips, Adventure Cruises operated by Variety, selected Patagonia trips and the Okavango Delta Fly-In Safari (UUAO). Excluded Gorilla Treks: Pre-purchased permits are required to secure the trek to see the Gorillas. Excluded trips are: YXOG, YXOCC, UXODC, YXOEC, YXOIC, YXOGC, YXOFC, UBODC, YGSU, YGSGC, YGAR, YGAG, YGAU, UBODC. Excluded Inca Trail trips - Pre-purchased permits are required to secure the trek. Excluded trips are: GGBL, GGBNC, GGBPC, GGBTC, GGBWC, GGBZC, GGCLC, GGCRC, GGHC-O, GGKIC, GGKY, GGOA, GGSA, GGSAC, GGSEC, GGSFC, GGSQ, GGSTC, GGSUC, GGTA, GGTBC, GGXT, GGXTC, GGYP, GGYM, GGYBC, GGYQC, GGYA, GGYC, GGYDC, GGYE, GGYEC, GGYCC. Excluded Select Patagonia trips - Internal flights are pre-purchased to secure the trip: Excluded trips are: GPTV, GPTU, GGCB, GGSJ. Full payment is required at least 56 days prior to travel and 90 days prior to travel for Adventure Cruise departures. If booking and traveling with less than 56 days to go until departure, full payment is needed at the time of booking. If the customer wishes to cancel and rebook or to change dates or tours outside the promotional period, they will be required to pay the full deposit towards the new trip. The offer can be applied to new bookings only. Under no circumstances will the offer be applied to existing bookings. There will be no extensions to the booking, travel or payment periods. The offer applies to the tour price only and cannot be used in conjunction with any other offer or discount. Prices, itineraries and inclusions are subject to change without notice. The trip is subject to availability and confirmation by Intrepid Travel at time of booking.

×

$1,515

Get Our Price
Get Quote

From

Fri,

Mar 13, 2020

To

Sun,

Mar 22, 2020
Deals

Promotions For This Departure

Current Promotions

Call or submit a quote for award-winning value and service!

$1 Deposit on Trips

Mention Promo Code: PT6767

$1 Deposit on Trips

Promotion Details

We get it - travel's a big decision. To make it a little easier, Intrepid has lowered their deposits to just $1. Put $1 down now to save a spot on your dream trip before it sells out, then pay the rest later. Plus as always receive our AffordableTours.com 5% extra savings. But hurry, you only have until January 30 to book with a $1 Deposit. Not all dates or itineraries will qualify, please contact your travel consultant for applicable vacations.

Must Book By Thu, Jan 30, 2020

View Promotion Terms & Conditions ›

The offer of $1 deposits to secure an Intrepid Travel small group adventure applies to bookings made January 13 at 12:00am EST - January 30, 2020 at 11:59pm EST and is valid on trips departing February 15 December 31, 2020. The $1 deposit offer is ONLY available to customers booking in the following currencies: USD and CAD. The $1 deposit can be paid towards any Intrepid Travel small group adventure with the following exclusions: Polar trips - includes all itineraries in the Arctic and Antarctic, Tailor-Made Experiences, Inca trail and Gorilla permit trips, Expedition style trips, Adventure Cruises operated by Variety, selected Patagonia trips and the Okavango Delta Fly-In Safari (UUAO). Excluded Gorilla Treks: Pre-purchased permits are required to secure the trek to see the Gorillas. Excluded trips are: YXOG, YXOCC, UXODC, YXOEC, YXOIC, YXOGC, YXOFC, UBODC, YGSU, YGSGC, YGAR, YGAG, YGAU, UBODC. Excluded Inca Trail trips - Pre-purchased permits are required to secure the trek. Excluded trips are: GGBL, GGBNC, GGBPC, GGBTC, GGBWC, GGBZC, GGCLC, GGCRC, GGHC-O, GGKIC, GGKY, GGOA, GGSA, GGSAC, GGSEC, GGSFC, GGSQ, GGSTC, GGSUC, GGTA, GGTBC, GGXT, GGXTC, GGYP, GGYM, GGYBC, GGYQC, GGYA, GGYC, GGYDC, GGYE, GGYEC, GGYCC. Excluded Select Patagonia trips - Internal flights are pre-purchased to secure the trip: Excluded trips are: GPTV, GPTU, GGCB, GGSJ. Full payment is required at least 56 days prior to travel and 90 days prior to travel for Adventure Cruise departures. If booking and traveling with less than 56 days to go until departure, full payment is needed at the time of booking. If the customer wishes to cancel and rebook or to change dates or tours outside the promotional period, they will be required to pay the full deposit towards the new trip. The offer can be applied to new bookings only. Under no circumstances will the offer be applied to existing bookings. There will be no extensions to the booking, travel or payment periods. The offer applies to the tour price only and cannot be used in conjunction with any other offer or discount. Prices, itineraries and inclusions are subject to change without notice. The trip is subject to availability and confirmation by Intrepid Travel at time of booking.

×

$1,530

Get Our Price
Get Quote

From

Fri,

Mar 20, 2020

To

Sun,

Mar 29, 2020
Deals

Promotions For This Departure

Current Promotions

Call or submit a quote for award-winning value and service!

$1 Deposit on Trips

Mention Promo Code: PT6767

$1 Deposit on Trips

Promotion Details

We get it - travel's a big decision. To make it a little easier, Intrepid has lowered their deposits to just $1. Put $1 down now to save a spot on your dream trip before it sells out, then pay the rest later. Plus as always receive our AffordableTours.com 5% extra savings. But hurry, you only have until January 30 to book with a $1 Deposit. Not all dates or itineraries will qualify, please contact your travel consultant for applicable vacations.

Must Book By Thu, Jan 30, 2020

View Promotion Terms & Conditions ›

The offer of $1 deposits to secure an Intrepid Travel small group adventure applies to bookings made January 13 at 12:00am EST - January 30, 2020 at 11:59pm EST and is valid on trips departing February 15 December 31, 2020. The $1 deposit offer is ONLY available to customers booking in the following currencies: USD and CAD. The $1 deposit can be paid towards any Intrepid Travel small group adventure with the following exclusions: Polar trips - includes all itineraries in the Arctic and Antarctic, Tailor-Made Experiences, Inca trail and Gorilla permit trips, Expedition style trips, Adventure Cruises operated by Variety, selected Patagonia trips and the Okavango Delta Fly-In Safari (UUAO). Excluded Gorilla Treks: Pre-purchased permits are required to secure the trek to see the Gorillas. Excluded trips are: YXOG, YXOCC, UXODC, YXOEC, YXOIC, YXOGC, YXOFC, UBODC, YGSU, YGSGC, YGAR, YGAG, YGAU, UBODC. Excluded Inca Trail trips - Pre-purchased permits are required to secure the trek. Excluded trips are: GGBL, GGBNC, GGBPC, GGBTC, GGBWC, GGBZC, GGCLC, GGCRC, GGHC-O, GGKIC, GGKY, GGOA, GGSA, GGSAC, GGSEC, GGSFC, GGSQ, GGSTC, GGSUC, GGTA, GGTBC, GGXT, GGXTC, GGYP, GGYM, GGYBC, GGYQC, GGYA, GGYC, GGYDC, GGYE, GGYEC, GGYCC. Excluded Select Patagonia trips - Internal flights are pre-purchased to secure the trip: Excluded trips are: GPTV, GPTU, GGCB, GGSJ. Full payment is required at least 56 days prior to travel and 90 days prior to travel for Adventure Cruise departures. If booking and traveling with less than 56 days to go until departure, full payment is needed at the time of booking. If the customer wishes to cancel and rebook or to change dates or tours outside the promotional period, they will be required to pay the full deposit towards the new trip. The offer can be applied to new bookings only. Under no circumstances will the offer be applied to existing bookings. There will be no extensions to the booking, travel or payment periods. The offer applies to the tour price only and cannot be used in conjunction with any other offer or discount. Prices, itineraries and inclusions are subject to change without notice. The trip is subject to availability and confirmation by Intrepid Travel at time of booking.

×

$1,490

Get Our Price
Get Quote

From

Fri,

Mar 27, 2020

To

Sun,

Apr 05, 2020
Deals

Promotions For This Departure

Current Promotions

Call or submit a quote for award-winning value and service!

$1 Deposit on Trips

Mention Promo Code: PT6767

$1 Deposit on Trips

Promotion Details

We get it - travel's a big decision. To make it a little easier, Intrepid has lowered their deposits to just $1. Put $1 down now to save a spot on your dream trip before it sells out, then pay the rest later. Plus as always receive our AffordableTours.com 5% extra savings. But hurry, you only have until January 30 to book with a $1 Deposit. Not all dates or itineraries will qualify, please contact your travel consultant for applicable vacations.

Must Book By Thu, Jan 30, 2020

View Promotion Terms & Conditions ›

The offer of $1 deposits to secure an Intrepid Travel small group adventure applies to bookings made January 13 at 12:00am EST - January 30, 2020 at 11:59pm EST and is valid on trips departing February 15 December 31, 2020. The $1 deposit offer is ONLY available to customers booking in the following currencies: USD and CAD. The $1 deposit can be paid towards any Intrepid Travel small group adventure with the following exclusions: Polar trips - includes all itineraries in the Arctic and Antarctic, Tailor-Made Experiences, Inca trail and Gorilla permit trips, Expedition style trips, Adventure Cruises operated by Variety, selected Patagonia trips and the Okavango Delta Fly-In Safari (UUAO). Excluded Gorilla Treks: Pre-purchased permits are required to secure the trek to see the Gorillas. Excluded trips are: YXOG, YXOCC, UXODC, YXOEC, YXOIC, YXOGC, YXOFC, UBODC, YGSU, YGSGC, YGAR, YGAG, YGAU, UBODC. Excluded Inca Trail trips - Pre-purchased permits are required to secure the trek. Excluded trips are: GGBL, GGBNC, GGBPC, GGBTC, GGBWC, GGBZC, GGCLC, GGCRC, GGHC-O, GGKIC, GGKY, GGOA, GGSA, GGSAC, GGSEC, GGSFC, GGSQ, GGSTC, GGSUC, GGTA, GGTBC, GGXT, GGXTC, GGYP, GGYM, GGYBC, GGYQC, GGYA, GGYC, GGYDC, GGYE, GGYEC, GGYCC. Excluded Select Patagonia trips - Internal flights are pre-purchased to secure the trip: Excluded trips are: GPTV, GPTU, GGCB, GGSJ. Full payment is required at least 56 days prior to travel and 90 days prior to travel for Adventure Cruise departures. If booking and traveling with less than 56 days to go until departure, full payment is needed at the time of booking. If the customer wishes to cancel and rebook or to change dates or tours outside the promotional period, they will be required to pay the full deposit towards the new trip. The offer can be applied to new bookings only. Under no circumstances will the offer be applied to existing bookings. There will be no extensions to the booking, travel or payment periods. The offer applies to the tour price only and cannot be used in conjunction with any other offer or discount. Prices, itineraries and inclusions are subject to change without notice. The trip is subject to availability and confirmation by Intrepid Travel at time of booking.

×

$1,490

Get Our Price
Get Quote

From

Fri,

Apr 03, 2020

To

Sun,

Apr 12, 2020
Deals

Promotions For This Departure

Current Promotions

Call or submit a quote for award-winning value and service!

$1 Deposit on Trips

Mention Promo Code: PT6767

$1 Deposit on Trips

Promotion Details

We get it - travel's a big decision. To make it a little easier, Intrepid has lowered their deposits to just $1. Put $1 down now to save a spot on your dream trip before it sells out, then pay the rest later. Plus as always receive our AffordableTours.com 5% extra savings. But hurry, you only have until January 30 to book with a $1 Deposit. Not all dates or itineraries will qualify, please contact your travel consultant for applicable vacations.

Must Book By Thu, Jan 30, 2020

View Promotion Terms & Conditions ›

The offer of $1 deposits to secure an Intrepid Travel small group adventure applies to bookings made January 13 at 12:00am EST - January 30, 2020 at 11:59pm EST and is valid on trips departing February 15 December 31, 2020. The $1 deposit offer is ONLY available to customers booking in the following currencies: USD and CAD. The $1 deposit can be paid towards any Intrepid Travel small group adventure with the following exclusions: Polar trips - includes all itineraries in the Arctic and Antarctic, Tailor-Made Experiences, Inca trail and Gorilla permit trips, Expedition style trips, Adventure Cruises operated by Variety, selected Patagonia trips and the Okavango Delta Fly-In Safari (UUAO). Excluded Gorilla Treks: Pre-purchased permits are required to secure the trek to see the Gorillas. Excluded trips are: YXOG, YXOCC, UXODC, YXOEC, YXOIC, YXOGC, YXOFC, UBODC, YGSU, YGSGC, YGAR, YGAG, YGAU, UBODC. Excluded Inca Trail trips - Pre-purchased permits are required to secure the trek. Excluded trips are: GGBL, GGBNC, GGBPC, GGBTC, GGBWC, GGBZC, GGCLC, GGCRC, GGHC-O, GGKIC, GGKY, GGOA, GGSA, GGSAC, GGSEC, GGSFC, GGSQ, GGSTC, GGSUC, GGTA, GGTBC, GGXT, GGXTC, GGYP, GGYM, GGYBC, GGYQC, GGYA, GGYC, GGYDC, GGYE, GGYEC, GGYCC. Excluded Select Patagonia trips - Internal flights are pre-purchased to secure the trip: Excluded trips are: GPTV, GPTU, GGCB, GGSJ. Full payment is required at least 56 days prior to travel and 90 days prior to travel for Adventure Cruise departures. If booking and traveling with less than 56 days to go until departure, full payment is needed at the time of booking. If the customer wishes to cancel and rebook or to change dates or tours outside the promotional period, they will be required to pay the full deposit towards the new trip. The offer can be applied to new bookings only. Under no circumstances will the offer be applied to existing bookings. There will be no extensions to the booking, travel or payment periods. The offer applies to the tour price only and cannot be used in conjunction with any other offer or discount. Prices, itineraries and inclusions are subject to change without notice. The trip is subject to availability and confirmation by Intrepid Travel at time of booking.

×

$1,490

Get Our Price
Get Quote

From

Sun,

Apr 05, 2020

To

Tue,

Apr 14, 2020
Deals

Promotions For This Departure

Current Promotions

Call or submit a quote for award-winning value and service!

$1 Deposit on Trips

Mention Promo Code: PT6767

$1 Deposit on Trips

Promotion Details

We get it - travel's a big decision. To make it a little easier, Intrepid has lowered their deposits to just $1. Put $1 down now to save a spot on your dream trip before it sells out, then pay the rest later. Plus as always receive our AffordableTours.com 5% extra savings. But hurry, you only have until January 30 to book with a $1 Deposit. Not all dates or itineraries will qualify, please contact your travel consultant for applicable vacations.

Must Book By Thu, Jan 30, 2020

View Promotion Terms & Conditions ›

The offer of $1 deposits to secure an Intrepid Travel small group adventure applies to bookings made January 13 at 12:00am EST - January 30, 2020 at 11:59pm EST and is valid on trips departing February 15 December 31, 2020. The $1 deposit offer is ONLY available to customers booking in the following currencies: USD and CAD. The $1 deposit can be paid towards any Intrepid Travel small group adventure with the following exclusions: Polar trips - includes all itineraries in the Arctic and Antarctic, Tailor-Made Experiences, Inca trail and Gorilla permit trips, Expedition style trips, Adventure Cruises operated by Variety, selected Patagonia trips and the Okavango Delta Fly-In Safari (UUAO). Excluded Gorilla Treks: Pre-purchased permits are required to secure the trek to see the Gorillas. Excluded trips are: YXOG, YXOCC, UXODC, YXOEC, YXOIC, YXOGC, YXOFC, UBODC, YGSU, YGSGC, YGAR, YGAG, YGAU, UBODC. Excluded Inca Trail trips - Pre-purchased permits are required to secure the trek. Excluded trips are: GGBL, GGBNC, GGBPC, GGBTC, GGBWC, GGBZC, GGCLC, GGCRC, GGHC-O, GGKIC, GGKY, GGOA, GGSA, GGSAC, GGSEC, GGSFC, GGSQ, GGSTC, GGSUC, GGTA, GGTBC, GGXT, GGXTC, GGYP, GGYM, GGYBC, GGYQC, GGYA, GGYC, GGYDC, GGYE, GGYEC, GGYCC. Excluded Select Patagonia trips - Internal flights are pre-purchased to secure the trip: Excluded trips are: GPTV, GPTU, GGCB, GGSJ. Full payment is required at least 56 days prior to travel and 90 days prior to travel for Adventure Cruise departures. If booking and traveling with less than 56 days to go until departure, full payment is needed at the time of booking. If the customer wishes to cancel and rebook or to change dates or tours outside the promotional period, they will be required to pay the full deposit towards the new trip. The offer can be applied to new bookings only. Under no circumstances will the offer be applied to existing bookings. There will be no extensions to the booking, travel or payment periods. The offer applies to the tour price only and cannot be used in conjunction with any other offer or discount. Prices, itineraries and inclusions are subject to change without notice. The trip is subject to availability and confirmation by Intrepid Travel at time of booking.

×

$1,490

Get Our Price
Get Quote

From

Fri,

Apr 17, 2020

To

Sun,

Apr 26, 2020
Deals

Promotions For This Departure

Current Promotions

Call or submit a quote for award-winning value and service!

$1 Deposit on Trips

Mention Promo Code: PT6767

$1 Deposit on Trips

Promotion Details

We get it - travel's a big decision. To make it a little easier, Intrepid has lowered their deposits to just $1. Put $1 down now to save a spot on your dream trip before it sells out, then pay the rest later. Plus as always receive our AffordableTours.com 5% extra savings. But hurry, you only have until January 30 to book with a $1 Deposit. Not all dates or itineraries will qualify, please contact your travel consultant for applicable vacations.

Must Book By Thu, Jan 30, 2020

View Promotion Terms & Conditions ›

The offer of $1 deposits to secure an Intrepid Travel small group adventure applies to bookings made January 13 at 12:00am EST - January 30, 2020 at 11:59pm EST and is valid on trips departing February 15 December 31, 2020. The $1 deposit offer is ONLY available to customers booking in the following currencies: USD and CAD. The $1 deposit can be paid towards any Intrepid Travel small group adventure with the following exclusions: Polar trips - includes all itineraries in the Arctic and Antarctic, Tailor-Made Experiences, Inca trail and Gorilla permit trips, Expedition style trips, Adventure Cruises operated by Variety, selected Patagonia trips and the Okavango Delta Fly-In Safari (UUAO). Excluded Gorilla Treks: Pre-purchased permits are required to secure the trek to see the Gorillas. Excluded trips are: YXOG, YXOCC, UXODC, YXOEC, YXOIC, YXOGC, YXOFC, UBODC, YGSU, YGSGC, YGAR, YGAG, YGAU, UBODC. Excluded Inca Trail trips - Pre-purchased permits are required to secure the trek. Excluded trips are: GGBL, GGBNC, GGBPC, GGBTC, GGBWC, GGBZC, GGCLC, GGCRC, GGHC-O, GGKIC, GGKY, GGOA, GGSA, GGSAC, GGSEC, GGSFC, GGSQ, GGSTC, GGSUC, GGTA, GGTBC, GGXT, GGXTC, GGYP, GGYM, GGYBC, GGYQC, GGYA, GGYC, GGYDC, GGYE, GGYEC, GGYCC. Excluded Select Patagonia trips - Internal flights are pre-purchased to secure the trip: Excluded trips are: GPTV, GPTU, GGCB, GGSJ. Full payment is required at least 56 days prior to travel and 90 days prior to travel for Adventure Cruise departures. If booking and traveling with less than 56 days to go until departure, full payment is needed at the time of booking. If the customer wishes to cancel and rebook or to change dates or tours outside the promotional period, they will be required to pay the full deposit towards the new trip. The offer can be applied to new bookings only. Under no circumstances will the offer be applied to existing bookings. There will be no extensions to the booking, travel or payment periods. The offer applies to the tour price only and cannot be used in conjunction with any other offer or discount. Prices, itineraries and inclusions are subject to change without notice. The trip is subject to availability and confirmation by Intrepid Travel at time of booking.

×

$1,530

Get Our Price
Get Quote

From

Fri,

Apr 24, 2020

To

Sun,

May 03, 2020
Deals

Promotions For This Departure

Current Promotions

Call or submit a quote for award-winning value and service!

$1 Deposit on Trips

Mention Promo Code: PT6767

$1 Deposit on Trips

Promotion Details

We get it - travel's a big decision. To make it a little easier, Intrepid has lowered their deposits to just $1. Put $1 down now to save a spot on your dream trip before it sells out, then pay the rest later. Plus as always receive our AffordableTours.com 5% extra savings. But hurry, you only have until January 30 to book with a $1 Deposit. Not all dates or itineraries will qualify, please contact your travel consultant for applicable vacations.

Must Book By Thu, Jan 30, 2020

View Promotion Terms & Conditions ›

The offer of $1 deposits to secure an Intrepid Travel small group adventure applies to bookings made January 13 at 12:00am EST - January 30, 2020 at 11:59pm EST and is valid on trips departing February 15 December 31, 2020. The $1 deposit offer is ONLY available to customers booking in the following currencies: USD and CAD. The $1 deposit can be paid towards any Intrepid Travel small group adventure with the following exclusions: Polar trips - includes all itineraries in the Arctic and Antarctic, Tailor-Made Experiences, Inca trail and Gorilla permit trips, Expedition style trips, Adventure Cruises operated by Variety, selected Patagonia trips and the Okavango Delta Fly-In Safari (UUAO). Excluded Gorilla Treks: Pre-purchased permits are required to secure the trek to see the Gorillas. Excluded trips are: YXOG, YXOCC, UXODC, YXOEC, YXOIC, YXOGC, YXOFC, UBODC, YGSU, YGSGC, YGAR, YGAG, YGAU, UBODC. Excluded Inca Trail trips - Pre-purchased permits are required to secure the trek. Excluded trips are: GGBL, GGBNC, GGBPC, GGBTC, GGBWC, GGBZC, GGCLC, GGCRC, GGHC-O, GGKIC, GGKY, GGOA, GGSA, GGSAC, GGSEC, GGSFC, GGSQ, GGSTC, GGSUC, GGTA, GGTBC, GGXT, GGXTC, GGYP, GGYM, GGYBC, GGYQC, GGYA, GGYC, GGYDC, GGYE, GGYEC, GGYCC. Excluded Select Patagonia trips - Internal flights are pre-purchased to secure the trip: Excluded trips are: GPTV, GPTU, GGCB, GGSJ. Full payment is required at least 56 days prior to travel and 90 days prior to travel for Adventure Cruise departures. If booking and traveling with less than 56 days to go until departure, full payment is needed at the time of booking. If the customer wishes to cancel and rebook or to change dates or tours outside the promotional period, they will be required to pay the full deposit towards the new trip. The offer can be applied to new bookings only. Under no circumstances will the offer be applied to existing bookings. There will be no extensions to the booking, travel or payment periods. The offer applies to the tour price only and cannot be used in conjunction with any other offer or discount. Prices, itineraries and inclusions are subject to change without notice. The trip is subject to availability and confirmation by Intrepid Travel at time of booking.

×

$1,515

Get Our Price
Get Quote

From

Sun,

Apr 26, 2020

To

Tue,

May 05, 2020
Deals

Promotions For This Departure

Current Promotions

Call or submit a quote for award-winning value and service!

$1 Deposit on Trips

Mention Promo Code: PT6767

$1 Deposit on Trips

Promotion Details

We get it - travel's a big decision. To make it a little easier, Intrepid has lowered their deposits to just $1. Put $1 down now to save a spot on your dream trip before it sells out, then pay the rest later. Plus as always receive our AffordableTours.com 5% extra savings. But hurry, you only have until January 30 to book with a $1 Deposit. Not all dates or itineraries will qualify, please contact your travel consultant for applicable vacations.

Must Book By Thu, Jan 30, 2020

View Promotion Terms & Conditions ›

The offer of $1 deposits to secure an Intrepid Travel small group adventure applies to bookings made January 13 at 12:00am EST - January 30, 2020 at 11:59pm EST and is valid on trips departing February 15 December 31, 2020. The $1 deposit offer is ONLY available to customers booking in the following currencies: USD and CAD. The $1 deposit can be paid towards any Intrepid Travel small group adventure with the following exclusions: Polar trips - includes all itineraries in the Arctic and Antarctic, Tailor-Made Experiences, Inca trail and Gorilla permit trips, Expedition style trips, Adventure Cruises operated by Variety, selected Patagonia trips and the Okavango Delta Fly-In Safari (UUAO). Excluded Gorilla Treks: Pre-purchased permits are required to secure the trek to see the Gorillas. Excluded trips are: YXOG, YXOCC, UXODC, YXOEC, YXOIC, YXOGC, YXOFC, UBODC, YGSU, YGSGC, YGAR, YGAG, YGAU, UBODC. Excluded Inca Trail trips - Pre-purchased permits are required to secure the trek. Excluded trips are: GGBL, GGBNC, GGBPC, GGBTC, GGBWC, GGBZC, GGCLC, GGCRC, GGHC-O, GGKIC, GGKY, GGOA, GGSA, GGSAC, GGSEC, GGSFC, GGSQ, GGSTC, GGSUC, GGTA, GGTBC, GGXT, GGXTC, GGYP, GGYM, GGYBC, GGYQC, GGYA, GGYC, GGYDC, GGYE, GGYEC, GGYCC. Excluded Select Patagonia trips - Internal flights are pre-purchased to secure the trip: Excluded trips are: GPTV, GPTU, GGCB, GGSJ. Full payment is required at least 56 days prior to travel and 90 days prior to travel for Adventure Cruise departures. If booking and traveling with less than 56 days to go until departure, full payment is needed at the time of booking. If the customer wishes to cancel and rebook or to change dates or tours outside the promotional period, they will be required to pay the full deposit towards the new trip. The offer can be applied to new bookings only. Under no circumstances will the offer be applied to existing bookings. There will be no extensions to the booking, travel or payment periods. The offer applies to the tour price only and cannot be used in conjunction with any other offer or discount. Prices, itineraries and inclusions are subject to change without notice. The trip is subject to availability and confirmation by Intrepid Travel at time of booking.

×

$1,490

Get Our Price
Get Quote

From

Fri,

May 01, 2020

To

Sun,

May 10, 2020
Deals

Promotions For This Departure

Current Promotions

Call or submit a quote for award-winning value and service!

$1 Deposit on Trips

Mention Promo Code: PT6767

$1 Deposit on Trips

Promotion Details

We get it - travel's a big decision. To make it a little easier, Intrepid has lowered their deposits to just $1. Put $1 down now to save a spot on your dream trip before it sells out, then pay the rest later. Plus as always receive our AffordableTours.com 5% extra savings. But hurry, you only have until January 30 to book with a $1 Deposit. Not all dates or itineraries will qualify, please contact your travel consultant for applicable vacations.

Must Book By Thu, Jan 30, 2020

View Promotion Terms & Conditions ›

The offer of $1 deposits to secure an Intrepid Travel small group adventure applies to bookings made January 13 at 12:00am EST - January 30, 2020 at 11:59pm EST and is valid on trips departing February 15 December 31, 2020. The $1 deposit offer is ONLY available to customers booking in the following currencies: USD and CAD. The $1 deposit can be paid towards any Intrepid Travel small group adventure with the following exclusions: Polar trips - includes all itineraries in the Arctic and Antarctic, Tailor-Made Experiences, Inca trail and Gorilla permit trips, Expedition style trips, Adventure Cruises operated by Variety, selected Patagonia trips and the Okavango Delta Fly-In Safari (UUAO). Excluded Gorilla Treks: Pre-purchased permits are required to secure the trek to see the Gorillas. Excluded trips are: YXOG, YXOCC, UXODC, YXOEC, YXOIC, YXOGC, YXOFC, UBODC, YGSU, YGSGC, YGAR, YGAG, YGAU, UBODC. Excluded Inca Trail trips - Pre-purchased permits are required to secure the trek. Excluded trips are: GGBL, GGBNC, GGBPC, GGBTC, GGBWC, GGBZC, GGCLC, GGCRC, GGHC-O, GGKIC, GGKY, GGOA, GGSA, GGSAC, GGSEC, GGSFC, GGSQ, GGSTC, GGSUC, GGTA, GGTBC, GGXT, GGXTC, GGYP, GGYM, GGYBC, GGYQC, GGYA, GGYC, GGYDC, GGYE, GGYEC, GGYCC. Excluded Select Patagonia trips - Internal flights are pre-purchased to secure the trip: Excluded trips are: GPTV, GPTU, GGCB, GGSJ. Full payment is required at least 56 days prior to travel and 90 days prior to travel for Adventure Cruise departures. If booking and traveling with less than 56 days to go until departure, full payment is needed at the time of booking. If the customer wishes to cancel and rebook or to change dates or tours outside the promotional period, they will be required to pay the full deposit towards the new trip. The offer can be applied to new bookings only. Under no circumstances will the offer be applied to existing bookings. There will be no extensions to the booking, travel or payment periods. The offer applies to the tour price only and cannot be used in conjunction with any other offer or discount. Prices, itineraries and inclusions are subject to change without notice. The trip is subject to availability and confirmation by Intrepid Travel at time of booking.

×

$1,585

Get Our Price
Get Quote

From

Sun,

May 03, 2020

To

Tue,

May 12, 2020
Deals

Promotions For This Departure

Current Promotions

Call or submit a quote for award-winning value and service!

$1 Deposit on Trips

Mention Promo Code: PT6767

$1 Deposit on Trips

Promotion Details

We get it - travel's a big decision. To make it a little easier, Intrepid has lowered their deposits to just $1. Put $1 down now to save a spot on your dream trip before it sells out, then pay the rest later. Plus as always receive our AffordableTours.com 5% extra savings. But hurry, you only have until January 30 to book with a $1 Deposit. Not all dates or itineraries will qualify, please contact your travel consultant for applicable vacations.

Must Book By Thu, Jan 30, 2020

View Promotion Terms & Conditions ›

The offer of $1 deposits to secure an Intrepid Travel small group adventure applies to bookings made January 13 at 12:00am EST - January 30, 2020 at 11:59pm EST and is valid on trips departing February 15 December 31, 2020. The $1 deposit offer is ONLY available to customers booking in the following currencies: USD and CAD. The $1 deposit can be paid towards any Intrepid Travel small group adventure with the following exclusions: Polar trips - includes all itineraries in the Arctic and Antarctic, Tailor-Made Experiences, Inca trail and Gorilla permit trips, Expedition style trips, Adventure Cruises operated by Variety, selected Patagonia trips and the Okavango Delta Fly-In Safari (UUAO). Excluded Gorilla Treks: Pre-purchased permits are required to secure the trek to see the Gorillas. Excluded trips are: YXOG, YXOCC, UXODC, YXOEC, YXOIC, YXOGC, YXOFC, UBODC, YGSU, YGSGC, YGAR, YGAG, YGAU, UBODC. Excluded Inca Trail trips - Pre-purchased permits are required to secure the trek. Excluded trips are: GGBL, GGBNC, GGBPC, GGBTC, GGBWC, GGBZC, GGCLC, GGCRC, GGHC-O, GGKIC, GGKY, GGOA, GGSA, GGSAC, GGSEC, GGSFC, GGSQ, GGSTC, GGSUC, GGTA, GGTBC, GGXT, GGXTC, GGYP, GGYM, GGYBC, GGYQC, GGYA, GGYC, GGYDC, GGYE, GGYEC, GGYCC. Excluded Select Patagonia trips - Internal flights are pre-purchased to secure the trip: Excluded trips are: GPTV, GPTU, GGCB, GGSJ. Full payment is required at least 56 days prior to travel and 90 days prior to travel for Adventure Cruise departures. If booking and traveling with less than 56 days to go until departure, full payment is needed at the time of booking. If the customer wishes to cancel and rebook or to change dates or tours outside the promotional period, they will be required to pay the full deposit towards the new trip. The offer can be applied to new bookings only. Under no circumstances will the offer be applied to existing bookings. There will be no extensions to the booking, travel or payment periods. The offer applies to the tour price only and cannot be used in conjunction with any other offer or discount. Prices, itineraries and inclusions are subject to change without notice. The trip is subject to availability and confirmation by Intrepid Travel at time of booking.

×

$1,580

Get Our Price
Get Quote

From

Fri,

May 08, 2020

To

Sun,

May 17, 2020
Deals

Promotions For This Departure

Current Promotions

Call or submit a quote for award-winning value and service!

$1 Deposit on Trips

Mention Promo Code: PT6767

$1 Deposit on Trips

Promotion Details

We get it - travel's a big decision. To make it a little easier, Intrepid has lowered their deposits to just $1. Put $1 down now to save a spot on your dream trip before it sells out, then pay the rest later. Plus as always receive our AffordableTours.com 5% extra savings. But hurry, you only have until January 30 to book with a $1 Deposit. Not all dates or itineraries will qualify, please contact your travel consultant for applicable vacations.

Must Book By Thu, Jan 30, 2020

View Promotion Terms & Conditions ›

The offer of $1 deposits to secure an Intrepid Travel small group adventure applies to bookings made January 13 at 12:00am EST - January 30, 2020 at 11:59pm EST and is valid on trips departing February 15 December 31, 2020. The $1 deposit offer is ONLY available to customers booking in the following currencies: USD and CAD. The $1 deposit can be paid towards any Intrepid Travel small group adventure with the following exclusions: Polar trips - includes all itineraries in the Arctic and Antarctic, Tailor-Made Experiences, Inca trail and Gorilla permit trips, Expedition style trips, Adventure Cruises operated by Variety, selected Patagonia trips and the Okavango Delta Fly-In Safari (UUAO). Excluded Gorilla Treks: Pre-purchased permits are required to secure the trek to see the Gorillas. Excluded trips are: YXOG, YXOCC, UXODC, YXOEC, YXOIC, YXOGC, YXOFC, UBODC, YGSU, YGSGC, YGAR, YGAG, YGAU, UBODC. Excluded Inca Trail trips - Pre-purchased permits are required to secure the trek. Excluded trips are: GGBL, GGBNC, GGBPC, GGBTC, GGBWC, GGBZC, GGCLC, GGCRC, GGHC-O, GGKIC, GGKY, GGOA, GGSA, GGSAC, GGSEC, GGSFC, GGSQ, GGSTC, GGSUC, GGTA, GGTBC, GGXT, GGXTC, GGYP, GGYM, GGYBC, GGYQC, GGYA, GGYC, GGYDC, GGYE, GGYEC, GGYCC. Excluded Select Patagonia trips - Internal flights are pre-purchased to secure the trip: Excluded trips are: GPTV, GPTU, GGCB, GGSJ. Full payment is required at least 56 days prior to travel and 90 days prior to travel for Adventure Cruise departures. If booking and traveling with less than 56 days to go until departure, full payment is needed at the time of booking. If the customer wishes to cancel and rebook or to change dates or tours outside the promotional period, they will be required to pay the full deposit towards the new trip. The offer can be applied to new bookings only. Under no circumstances will the offer be applied to existing bookings. There will be no extensions to the booking, travel or payment periods. The offer applies to the tour price only and cannot be used in conjunction with any other offer or discount. Prices, itineraries and inclusions are subject to change without notice. The trip is subject to availability and confirmation by Intrepid Travel at time of booking.

×

$1,585

Get Our Price
Get Quote

From

Fri,

May 15, 2020

To

Sun,

May 24, 2020
Deals

Promotions For This Departure

Current Promotions

Call or submit a quote for award-winning value and service!

$1 Deposit on Trips

Mention Promo Code: PT6767

$1 Deposit on Trips

Promotion Details

We get it - travel's a big decision. To make it a little easier, Intrepid has lowered their deposits to just $1. Put $1 down now to save a spot on your dream trip before it sells out, then pay the rest later. Plus as always receive our AffordableTours.com 5% extra savings. But hurry, you only have until January 30 to book with a $1 Deposit. Not all dates or itineraries will qualify, please contact your travel consultant for applicable vacations.

Must Book By Thu, Jan 30, 2020

View Promotion Terms & Conditions ›

The offer of $1 deposits to secure an Intrepid Travel small group adventure applies to bookings made January 13 at 12:00am EST - January 30, 2020 at 11:59pm EST and is valid on trips departing February 15 December 31, 2020. The $1 deposit offer is ONLY available to customers booking in the following currencies: USD and CAD. The $1 deposit can be paid towards any Intrepid Travel small group adventure with the following exclusions: Polar trips - includes all itineraries in the Arctic and Antarctic, Tailor-Made Experiences, Inca trail and Gorilla permit trips, Expedition style trips, Adventure Cruises operated by Variety, selected Patagonia trips and the Okavango Delta Fly-In Safari (UUAO). Excluded Gorilla Treks: Pre-purchased permits are required to secure the trek to see the Gorillas. Excluded trips are: YXOG, YXOCC, UXODC, YXOEC, YXOIC, YXOGC, YXOFC, UBODC, YGSU, YGSGC, YGAR, YGAG, YGAU, UBODC. Excluded Inca Trail trips - Pre-purchased permits are required to secure the trek. Excluded trips are: GGBL, GGBNC, GGBPC, GGBTC, GGBWC, GGBZC, GGCLC, GGCRC, GGHC-O, GGKIC, GGKY, GGOA, GGSA, GGSAC, GGSEC, GGSFC, GGSQ, GGSTC, GGSUC, GGTA, GGTBC, GGXT, GGXTC, GGYP, GGYM, GGYBC, GGYQC, GGYA, GGYC, GGYDC, GGYE, GGYEC, GGYCC. Excluded Select Patagonia trips - Internal flights are pre-purchased to secure the trip: Excluded trips are: GPTV, GPTU, GGCB, GGSJ. Full payment is required at least 56 days prior to travel and 90 days prior to travel for Adventure Cruise departures. If booking and traveling with less than 56 days to go until departure, full payment is needed at the time of booking. If the customer wishes to cancel and rebook or to change dates or tours outside the promotional period, they will be required to pay the full deposit towards the new trip. The offer can be applied to new bookings only. Under no circumstances will the offer be applied to existing bookings. There will be no extensions to the booking, travel or payment periods. The offer applies to the tour price only and cannot be used in conjunction with any other offer or discount. Prices, itineraries and inclusions are subject to change without notice. The trip is subject to availability and confirmation by Intrepid Travel at time of booking.

×

$1,575

Get Our Price
Get Quote

From

Sun,

May 17, 2020

To

Tue,

May 26, 2020
Deals

Promotions For This Departure

Current Promotions

Call or submit a quote for award-winning value and service!

$1 Deposit on Trips

Mention Promo Code: PT6767

$1 Deposit on Trips

Promotion Details

We get it - travel's a big decision. To make it a little easier, Intrepid has lowered their deposits to just $1. Put $1 down now to save a spot on your dream trip before it sells out, then pay the rest later. Plus as always receive our AffordableTours.com 5% extra savings. But hurry, you only have until January 30 to book with a $1 Deposit. Not all dates or itineraries will qualify, please contact your travel consultant for applicable vacations.

Must Book By Thu, Jan 30, 2020

View Promotion Terms & Conditions ›

The offer of $1 deposits to secure an Intrepid Travel small group adventure applies to bookings made January 13 at 12:00am EST - January 30, 2020 at 11:59pm EST and is valid on trips departing February 15 December 31, 2020. The $1 deposit offer is ONLY available to customers booking in the following currencies: USD and CAD. The $1 deposit can be paid towards any Intrepid Travel small group adventure with the following exclusions: Polar trips - includes all itineraries in the Arctic and Antarctic, Tailor-Made Experiences, Inca trail and Gorilla permit trips, Expedition style trips, Adventure Cruises operated by Variety, selected Patagonia trips and the Okavango Delta Fly-In Safari (UUAO). Excluded Gorilla Treks: Pre-purchased permits are required to secure the trek to see the Gorillas. Excluded trips are: YXOG, YXOCC, UXODC, YXOEC, YXOIC, YXOGC, YXOFC, UBODC, YGSU, YGSGC, YGAR, YGAG, YGAU, UBODC. Excluded Inca Trail trips - Pre-purchased permits are required to secure the trek. Excluded trips are: GGBL, GGBNC, GGBPC, GGBTC, GGBWC, GGBZC, GGCLC, GGCRC, GGHC-O, GGKIC, GGKY, GGOA, GGSA, GGSAC, GGSEC, GGSFC, GGSQ, GGSTC, GGSUC, GGTA, GGTBC, GGXT, GGXTC, GGYP, GGYM, GGYBC, GGYQC, GGYA, GGYC, GGYDC, GGYE, GGYEC, GGYCC. Excluded Select Patagonia trips - Internal flights are pre-purchased to secure the trip: Excluded trips are: GPTV, GPTU, GGCB, GGSJ. Full payment is required at least 56 days prior to travel and 90 days prior to travel for Adventure Cruise departures. If booking and traveling with less than 56 days to go until departure, full payment is needed at the time of booking. If the customer wishes to cancel and rebook or to change dates or tours outside the promotional period, they will be required to pay the full deposit towards the new trip. The offer can be applied to new bookings only. Under no circumstances will the offer be applied to existing bookings. There will be no extensions to the booking, travel or payment periods. The offer applies to the tour price only and cannot be used in conjunction with any other offer or discount. Prices, itineraries and inclusions are subject to change without notice. The trip is subject to availability and confirmation by Intrepid Travel at time of booking.

×

$1,545

Get Our Price
Get Quote

From

Fri,

May 22, 2020

To

Sun,

May 31, 2020
Deals

Promotions For This Departure

Current Promotions

Call or submit a quote for award-winning value and service!

$1 Deposit on Trips

Mention Promo Code: PT6767

$1 Deposit on Trips

Promotion Details

We get it - travel's a big decision. To make it a little easier, Intrepid has lowered their deposits to just $1. Put $1 down now to save a spot on your dream trip before it sells out, then pay the rest later. Plus as always receive our AffordableTours.com 5% extra savings. But hurry, you only have until January 30 to book with a $1 Deposit. Not all dates or itineraries will qualify, please contact your travel consultant for applicable vacations.

Must Book By Thu, Jan 30, 2020

View Promotion Terms & Conditions ›

The offer of $1 deposits to secure an Intrepid Travel small group adventure applies to bookings made January 13 at 12:00am EST - January 30, 2020 at 11:59pm EST and is valid on trips departing February 15 December 31, 2020. The $1 deposit offer is ONLY available to customers booking in the following currencies: USD and CAD. The $1 deposit can be paid towards any Intrepid Travel small group adventure with the following exclusions: Polar trips - includes all itineraries in the Arctic and Antarctic, Tailor-Made Experiences, Inca trail and Gorilla permit trips, Expedition style trips, Adventure Cruises operated by Variety, selected Patagonia trips and the Okavango Delta Fly-In Safari (UUAO). Excluded Gorilla Treks: Pre-purchased permits are required to secure the trek to see the Gorillas. Excluded trips are: YXOG, YXOCC, UXODC, YXOEC, YXOIC, YXOGC, YXOFC, UBODC, YGSU, YGSGC, YGAR, YGAG, YGAU, UBODC. Excluded Inca Trail trips - Pre-purchased permits are required to secure the trek. Excluded trips are: GGBL, GGBNC, GGBPC, GGBTC, GGBWC, GGBZC, GGCLC, GGCRC, GGHC-O, GGKIC, GGKY, GGOA, GGSA, GGSAC, GGSEC, GGSFC, GGSQ, GGSTC, GGSUC, GGTA, GGTBC, GGXT, GGXTC, GGYP, GGYM, GGYBC, GGYQC, GGYA, GGYC, GGYDC, GGYE, GGYEC, GGYCC. Excluded Select Patagonia trips - Internal flights are pre-purchased to secure the trip: Excluded trips are: GPTV, GPTU, GGCB, GGSJ. Full payment is required at least 56 days prior to travel and 90 days prior to travel for Adventure Cruise departures. If booking and traveling with less than 56 days to go until departure, full payment is needed at the time of booking. If the customer wishes to cancel and rebook or to change dates or tours outside the promotional period, they will be required to pay the full deposit towards the new trip. The offer can be applied to new bookings only. Under no circumstances will the offer be applied to existing bookings. There will be no extensions to the booking, travel or payment periods. The offer applies to the tour price only and cannot be used in conjunction with any other offer or discount. Prices, itineraries and inclusions are subject to change without notice. The trip is subject to availability and confirmation by Intrepid Travel at time of booking.

×

$1,615

Get Our Price
Get Quote

From

Fri,

May 29, 2020

To

Sun,

Jun 07, 2020
Deals

Promotions For This Departure

Current Promotions

Call or submit a quote for award-winning value and service!

$1 Deposit on Trips

Mention Promo Code: PT6767

$1 Deposit on Trips

Promotion Details

We get it - travel's a big decision. To make it a little easier, Intrepid has lowered their deposits to just $1. Put $1 down now to save a spot on your dream trip before it sells out, then pay the rest later. Plus as always receive our AffordableTours.com 5% extra savings. But hurry, you only have until January 30 to book with a $1 Deposit. Not all dates or itineraries will qualify, please contact your travel consultant for applicable vacations.

Must Book By Thu, Jan 30, 2020

View Promotion Terms & Conditions ›

The offer of $1 deposits to secure an Intrepid Travel small group adventure applies to bookings made January 13 at 12:00am EST - January 30, 2020 at 11:59pm EST and is valid on trips departing February 15 December 31, 2020. The $1 deposit offer is ONLY available to customers booking in the following currencies: USD and CAD. The $1 deposit can be paid towards any Intrepid Travel small group adventure with the following exclusions: Polar trips - includes all itineraries in the Arctic and Antarctic, Tailor-Made Experiences, Inca trail and Gorilla permit trips, Expedition style trips, Adventure Cruises operated by Variety, selected Patagonia trips and the Okavango Delta Fly-In Safari (UUAO). Excluded Gorilla Treks: Pre-purchased permits are required to secure the trek to see the Gorillas. Excluded trips are: YXOG, YXOCC, UXODC, YXOEC, YXOIC, YXOGC, YXOFC, UBODC, YGSU, YGSGC, YGAR, YGAG, YGAU, UBODC. Excluded Inca Trail trips - Pre-purchased permits are required to secure the trek. Excluded trips are: GGBL, GGBNC, GGBPC, GGBTC, GGBWC, GGBZC, GGCLC, GGCRC, GGHC-O, GGKIC, GGKY, GGOA, GGSA, GGSAC, GGSEC, GGSFC, GGSQ, GGSTC, GGSUC, GGTA, GGTBC, GGXT, GGXTC, GGYP, GGYM, GGYBC, GGYQC, GGYA, GGYC, GGYDC, GGYE, GGYEC, GGYCC. Excluded Select Patagonia trips - Internal flights are pre-purchased to secure the trip: Excluded trips are: GPTV, GPTU, GGCB, GGSJ. Full payment is required at least 56 days prior to travel and 90 days prior to travel for Adventure Cruise departures. If booking and traveling with less than 56 days to go until departure, full payment is needed at the time of booking. If the customer wishes to cancel and rebook or to change dates or tours outside the promotional period, they will be required to pay the full deposit towards the new trip. The offer can be applied to new bookings only. Under no circumstances will the offer be applied to existing bookings. There will be no extensions to the booking, travel or payment periods. The offer applies to the tour price only and cannot be used in conjunction with any other offer or discount. Prices, itineraries and inclusions are subject to change without notice. The trip is subject to availability and confirmation by Intrepid Travel at time of booking.

×

$1,575

Get Our Price
Get Quote

From

Fri,

Jun 05, 2020

To

Sun,

Jun 14, 2020
Deals

Promotions For This Departure

Current Promotions

Call or submit a quote for award-winning value and service!

$1 Deposit on Trips

Mention Promo Code: PT6767

$1 Deposit on Trips

Promotion Details

We get it - travel's a big decision. To make it a little easier, Intrepid has lowered their deposits to just $1. Put $1 down now to save a spot on your dream trip before it sells out, then pay the rest later. Plus as always receive our AffordableTours.com 5% extra savings. But hurry, you only have until January 30 to book with a $1 Deposit. Not all dates or itineraries will qualify, please contact your travel consultant for applicable vacations.

Must Book By Thu, Jan 30, 2020

View Promotion Terms & Conditions ›

The offer of $1 deposits to secure an Intrepid Travel small group adventure applies to bookings made January 13 at 12:00am EST - January 30, 2020 at 11:59pm EST and is valid on trips departing February 15 December 31, 2020. The $1 deposit offer is ONLY available to customers booking in the following currencies: USD and CAD. The $1 deposit can be paid towards any Intrepid Travel small group adventure with the following exclusions: Polar trips - includes all itineraries in the Arctic and Antarctic, Tailor-Made Experiences, Inca trail and Gorilla permit trips, Expedition style trips, Adventure Cruises operated by Variety, selected Patagonia trips and the Okavango Delta Fly-In Safari (UUAO). Excluded Gorilla Treks: Pre-purchased permits are required to secure the trek to see the Gorillas. Excluded trips are: YXOG, YXOCC, UXODC, YXOEC, YXOIC, YXOGC, YXOFC, UBODC, YGSU, YGSGC, YGAR, YGAG, YGAU, UBODC. Excluded Inca Trail trips - Pre-purchased permits are required to secure the trek. Excluded trips are: GGBL, GGBNC, GGBPC, GGBTC, GGBWC, GGBZC, GGCLC, GGCRC, GGHC-O, GGKIC, GGKY, GGOA, GGSA, GGSAC, GGSEC, GGSFC, GGSQ, GGSTC, GGSUC, GGTA, GGTBC, GGXT, GGXTC, GGYP, GGYM, GGYBC, GGYQC, GGYA, GGYC, GGYDC, GGYE, GGYEC, GGYCC. Excluded Select Patagonia trips - Internal flights are pre-purchased to secure the trip: Excluded trips are: GPTV, GPTU, GGCB, GGSJ. Full payment is required at least 56 days prior to travel and 90 days prior to travel for Adventure Cruise departures. If booking and traveling with less than 56 days to go until departure, full payment is needed at the time of booking. If the customer wishes to cancel and rebook or to change dates or tours outside the promotional period, they will be required to pay the full deposit towards the new trip. The offer can be applied to new bookings only. Under no circumstances will the offer be applied to existing bookings. There will be no extensions to the booking, travel or payment periods. The offer applies to the tour price only and cannot be used in conjunction with any other offer or discount. Prices, itineraries and inclusions are subject to change without notice. The trip is subject to availability and confirmation by Intrepid Travel at time of booking.

×

$1,545

Get Our Price
Get Quote

From

Sun,

Jun 14, 2020

To

Tue,

Jun 23, 2020
Deals

Promotions For This Departure

Current Promotions

Call or submit a quote for award-winning value and service!

$1 Deposit on Trips

Mention Promo Code: PT6767

$1 Deposit on Trips

Promotion Details

We get it - travel's a big decision. To make it a little easier, Intrepid has lowered their deposits to just $1. Put $1 down now to save a spot on your dream trip before it sells out, then pay the rest later. Plus as always receive our AffordableTours.com 5% extra savings. But hurry, you only have until January 30 to book with a $1 Deposit. Not all dates or itineraries will qualify, please contact your travel consultant for applicable vacations.

Must Book By Thu, Jan 30, 2020

View Promotion Terms & Conditions ›

The offer of $1 deposits to secure an Intrepid Travel small group adventure applies to bookings made January 13 at 12:00am EST - January 30, 2020 at 11:59pm EST and is valid on trips departing February 15 December 31, 2020. The $1 deposit offer is ONLY available to customers booking in the following currencies: USD and CAD. The $1 deposit can be paid towards any Intrepid Travel small group adventure with the following exclusions: Polar trips - includes all itineraries in the Arctic and Antarctic, Tailor-Made Experiences, Inca trail and Gorilla permit trips, Expedition style trips, Adventure Cruises operated by Variety, selected Patagonia trips and the Okavango Delta Fly-In Safari (UUAO). Excluded Gorilla Treks: Pre-purchased permits are required to secure the trek to see the Gorillas. Excluded trips are: YXOG, YXOCC, UXODC, YXOEC, YXOIC, YXOGC, YXOFC, UBODC, YGSU, YGSGC, YGAR, YGAG, YGAU, UBODC. Excluded Inca Trail trips - Pre-purchased permits are required to secure the trek. Excluded trips are: GGBL, GGBNC, GGBPC, GGBTC, GGBWC, GGBZC, GGCLC, GGCRC, GGHC-O, GGKIC, GGKY, GGOA, GGSA, GGSAC, GGSEC, GGSFC, GGSQ, GGSTC, GGSUC, GGTA, GGTBC, GGXT, GGXTC, GGYP, GGYM, GGYBC, GGYQC, GGYA, GGYC, GGYDC, GGYE, GGYEC, GGYCC. Excluded Select Patagonia trips - Internal flights are pre-purchased to secure the trip: Excluded trips are: GPTV, GPTU, GGCB, GGSJ. Full payment is required at least 56 days prior to travel and 90 days prior to travel for Adventure Cruise departures. If booking and traveling with less than 56 days to go until departure, full payment is needed at the time of booking. If the customer wishes to cancel and rebook or to change dates or tours outside the promotional period, they will be required to pay the full deposit towards the new trip. The offer can be applied to new bookings only. Under no circumstances will the offer be applied to existing bookings. There will be no extensions to the booking, travel or payment periods. The offer applies to the tour price only and cannot be used in conjunction with any other offer or discount. Prices, itineraries and inclusions are subject to change without notice. The trip is subject to availability and confirmation by Intrepid Travel at time of booking.

×

$1,600

Get Our Price
Get Quote

From

Fri,

Jun 19, 2020

To

Sun,

Jun 28, 2020
Deals

Promotions For This Departure

Current Promotions

Call or submit a quote for award-winning value and service!

$1 Deposit on Trips

Mention Promo Code: PT6767

$1 Deposit on Trips

Promotion Details

We get it - travel's a big decision. To make it a little easier, Intrepid has lowered their deposits to just $1. Put $1 down now to save a spot on your dream trip before it sells out, then pay the rest later. Plus as always receive our AffordableTours.com 5% extra savings. But hurry, you only have until January 30 to book with a $1 Deposit. Not all dates or itineraries will qualify, please contact your travel consultant for applicable vacations.

Must Book By Thu, Jan 30, 2020

View Promotion Terms & Conditions ›

The offer of $1 deposits to secure an Intrepid Travel small group adventure applies to bookings made January 13 at 12:00am EST - January 30, 2020 at 11:59pm EST and is valid on trips departing February 15 December 31, 2020. The $1 deposit offer is ONLY available to customers booking in the following currencies: USD and CAD. The $1 deposit can be paid towards any Intrepid Travel small group adventure with the following exclusions: Polar trips - includes all itineraries in the Arctic and Antarctic, Tailor-Made Experiences, Inca trail and Gorilla permit trips, Expedition style trips, Adventure Cruises operated by Variety, selected Patagonia trips and the Okavango Delta Fly-In Safari (UUAO). Excluded Gorilla Treks: Pre-purchased permits are required to secure the trek to see the Gorillas. Excluded trips are: YXOG, YXOCC, UXODC, YXOEC, YXOIC, YXOGC, YXOFC, UBODC, YGSU, YGSGC, YGAR, YGAG, YGAU, UBODC. Excluded Inca Trail trips - Pre-purchased permits are required to secure the trek. Excluded trips are: GGBL, GGBNC, GGBPC, GGBTC, GGBWC, GGBZC, GGCLC, GGCRC, GGHC-O, GGKIC, GGKY, GGOA, GGSA, GGSAC, GGSEC, GGSFC, GGSQ, GGSTC, GGSUC, GGTA, GGTBC, GGXT, GGXTC, GGYP, GGYM, GGYBC, GGYQC, GGYA, GGYC, GGYDC, GGYE, GGYEC, GGYCC. Excluded Select Patagonia trips - Internal flights are pre-purchased to secure the trip: Excluded trips are: GPTV, GPTU, GGCB, GGSJ. Full payment is required at least 56 days prior to travel and 90 days prior to travel for Adventure Cruise departures. If booking and traveling with less than 56 days to go until departure, full payment is needed at the time of booking. If the customer wishes to cancel and rebook or to change dates or tours outside the promotional period, they will be required to pay the full deposit towards the new trip. The offer can be applied to new bookings only. Under no circumstances will the offer be applied to existing bookings. There will be no extensions to the booking, travel or payment periods. The offer applies to the tour price only and cannot be used in conjunction with any other offer or discount. Prices, itineraries and inclusions are subject to change without notice. The trip is subject to availability and confirmation by Intrepid Travel at time of booking.

×

$1,585

Get Our Price
Get Quote

From

Fri,

Jun 26, 2020

To

Sun,

Jul 05, 2020
Deals

Promotions For This Departure

Current Promotions

Call or submit a quote for award-winning value and service!

$1 Deposit on Trips

Mention Promo Code: PT6767

$1 Deposit on Trips

Promotion Details

We get it - travel's a big decision. To make it a little easier, Intrepid has lowered their deposits to just $1. Put $1 down now to save a spot on your dream trip before it sells out, then pay the rest later. Plus as always receive our AffordableTours.com 5% extra savings. But hurry, you only have until January 30 to book with a $1 Deposit. Not all dates or itineraries will qualify, please contact your travel consultant for applicable vacations.

Must Book By Thu, Jan 30, 2020

View Promotion Terms & Conditions ›

The offer of $1 deposits to secure an Intrepid Travel small group adventure applies to bookings made January 13 at 12:00am EST - January 30, 2020 at 11:59pm EST and is valid on trips departing February 15 December 31, 2020. The $1 deposit offer is ONLY available to customers booking in the following currencies: USD and CAD. The $1 deposit can be paid towards any Intrepid Travel small group adventure with the following exclusions: Polar trips - includes all itineraries in the Arctic and Antarctic, Tailor-Made Experiences, Inca trail and Gorilla permit trips, Expedition style trips, Adventure Cruises operated by Variety, selected Patagonia trips and the Okavango Delta Fly-In Safari (UUAO). Excluded Gorilla Treks: Pre-purchased permits are required to secure the trek to see the Gorillas. Excluded trips are: YXOG, YXOCC, UXODC, YXOEC, YXOIC, YXOGC, YXOFC, UBODC, YGSU, YGSGC, YGAR, YGAG, YGAU, UBODC. Excluded Inca Trail trips - Pre-purchased permits are required to secure the trek. Excluded trips are: GGBL, GGBNC, GGBPC, GGBTC, GGBWC, GGBZC, GGCLC, GGCRC, GGHC-O, GGKIC, GGKY, GGOA, GGSA, GGSAC, GGSEC, GGSFC, GGSQ, GGSTC, GGSUC, GGTA, GGTBC, GGXT, GGXTC, GGYP, GGYM, GGYBC, GGYQC, GGYA, GGYC, GGYDC, GGYE, GGYEC, GGYCC. Excluded Select Patagonia trips - Internal flights are pre-purchased to secure the trip: Excluded trips are: GPTV, GPTU, GGCB, GGSJ. Full payment is required at least 56 days prior to travel and 90 days prior to travel for Adventure Cruise departures. If booking and traveling with less than 56 days to go until departure, full payment is needed at the time of booking. If the customer wishes to cancel and rebook or to change dates or tours outside the promotional period, they will be required to pay the full deposit towards the new trip. The offer can be applied to new bookings only. Under no circumstances will the offer be applied to existing bookings. There will be no extensions to the booking, travel or payment periods. The offer applies to the tour price only and cannot be used in conjunction with any other offer or discount. Prices, itineraries and inclusions are subject to change without notice. The trip is subject to availability and confirmation by Intrepid Travel at time of booking.

×

$1,545

Get Our Price
Get Quote

From

Fri,

Jul 03, 2020

To

Sun,

Jul 12, 2020
Deals

Promotions For This Departure

Current Promotions

Call or submit a quote for award-winning value and service!

$1 Deposit on Trips

Mention Promo Code: PT6767

$1 Deposit on Trips

Promotion Details

We get it - travel's a big decision. To make it a little easier, Intrepid has lowered their deposits to just $1. Put $1 down now to save a spot on your dream trip before it sells out, then pay the rest later. Plus as always receive our AffordableTours.com 5% extra savings. But hurry, you only have until January 30 to book with a $1 Deposit. Not all dates or itineraries will qualify, please contact your travel consultant for applicable vacations.

Must Book By Thu, Jan 30, 2020

View Promotion Terms & Conditions ›

The offer of $1 deposits to secure an Intrepid Travel small group adventure applies to bookings made January 13 at 12:00am EST - January 30, 2020 at 11:59pm EST and is valid on trips departing February 15 December 31, 2020. The $1 deposit offer is ONLY available to customers booking in the following currencies: USD and CAD. The $1 deposit can be paid towards any Intrepid Travel small group adventure with the following exclusions: Polar trips - includes all itineraries in the Arctic and Antarctic, Tailor-Made Experiences, Inca trail and Gorilla permit trips, Expedition style trips, Adventure Cruises operated by Variety, selected Patagonia trips and the Okavango Delta Fly-In Safari (UUAO). Excluded Gorilla Treks: Pre-purchased permits are required to secure the trek to see the Gorillas. Excluded trips are: YXOG, YXOCC, UXODC, YXOEC, YXOIC, YXOGC, YXOFC, UBODC, YGSU, YGSGC, YGAR, YGAG, YGAU, UBODC. Excluded Inca Trail trips - Pre-purchased permits are required to secure the trek. Excluded trips are: GGBL, GGBNC, GGBPC, GGBTC, GGBWC, GGBZC, GGCLC, GGCRC, GGHC-O, GGKIC, GGKY, GGOA, GGSA, GGSAC, GGSEC, GGSFC, GGSQ, GGSTC, GGSUC, GGTA, GGTBC, GGXT, GGXTC, GGYP, GGYM, GGYBC, GGYQC, GGYA, GGYC, GGYDC, GGYE, GGYEC, GGYCC. Excluded Select Patagonia trips - Internal flights are pre-purchased to secure the trip: Excluded trips are: GPTV, GPTU, GGCB, GGSJ. Full payment is required at least 56 days prior to travel and 90 days prior to travel for Adventure Cruise departures. If booking and traveling with less than 56 days to go until departure, full payment is needed at the time of booking. If the customer wishes to cancel and rebook or to change dates or tours outside the promotional period, they will be required to pay the full deposit towards the new trip. The offer can be applied to new bookings only. Under no circumstances will the offer be applied to existing bookings. There will be no extensions to the booking, travel or payment periods. The offer applies to the tour price only and cannot be used in conjunction with any other offer or discount. Prices, itineraries and inclusions are subject to change without notice. The trip is subject to availability and confirmation by Intrepid Travel at time of booking.

×

$1,650

Get Our Price
Get Quote

From

Fri,

Jul 10, 2020

To

Sun,

Jul 19, 2020
Deals

Promotions For This Departure

Current Promotions

Call or submit a quote for award-winning value and service!

$1 Deposit on Trips

Mention Promo Code: PT6767

$1 Deposit on Trips

Promotion Details

We get it - travel's a big decision. To make it a little easier, Intrepid has lowered their deposits to just $1. Put $1 down now to save a spot on your dream trip before it sells out, then pay the rest later. Plus as always receive our AffordableTours.com 5% extra savings. But hurry, you only have until January 30 to book with a $1 Deposit. Not all dates or itineraries will qualify, please contact your travel consultant for applicable vacations.

Must Book By Thu, Jan 30, 2020

View Promotion Terms & Conditions ›

The offer of $1 deposits to secure an Intrepid Travel small group adventure applies to bookings made January 13 at 12:00am EST - January 30, 2020 at 11:59pm EST and is valid on trips departing February 15 December 31, 2020. The $1 deposit offer is ONLY available to customers booking in the following currencies: USD and CAD. The $1 deposit can be paid towards any Intrepid Travel small group adventure with the following exclusions: Polar trips - includes all itineraries in the Arctic and Antarctic, Tailor-Made Experiences, Inca trail and Gorilla permit trips, Expedition style trips, Adventure Cruises operated by Variety, selected Patagonia trips and the Okavango Delta Fly-In Safari (UUAO). Excluded Gorilla Treks: Pre-purchased permits are required to secure the trek to see the Gorillas. Excluded trips are: YXOG, YXOCC, UXODC, YXOEC, YXOIC, YXOGC, YXOFC, UBODC, YGSU, YGSGC, YGAR, YGAG, YGAU, UBODC. Excluded Inca Trail trips - Pre-purchased permits are required to secure the trek. Excluded trips are: GGBL, GGBNC, GGBPC, GGBTC, GGBWC, GGBZC, GGCLC, GGCRC, GGHC-O, GGKIC, GGKY, GGOA, GGSA, GGSAC, GGSEC, GGSFC, GGSQ, GGSTC, GGSUC, GGTA, GGTBC, GGXT, GGXTC, GGYP, GGYM, GGYBC, GGYQC, GGYA, GGYC, GGYDC, GGYE, GGYEC, GGYCC. Excluded Select Patagonia trips - Internal flights are pre-purchased to secure the trip: Excluded trips are: GPTV, GPTU, GGCB, GGSJ. Full payment is required at least 56 days prior to travel and 90 days prior to travel for Adventure Cruise departures. If booking and traveling with less than 56 days to go until departure, full payment is needed at the time of booking. If the customer wishes to cancel and rebook or to change dates or tours outside the promotional period, they will be required to pay the full deposit towards the new trip. The offer can be applied to new bookings only. Under no circumstances will the offer be applied to existing bookings. There will be no extensions to the booking, travel or payment periods. The offer applies to the tour price only and cannot be used in conjunction with any other offer or discount. Prices, itineraries and inclusions are subject to change without notice. The trip is subject to availability and confirmation by Intrepid Travel at time of booking.

×

$1,650

Get Our Price
Get Quote

From

Fri,

Jul 17, 2020

To

Sun,

Jul 26, 2020
Deals

Promotions For This Departure

Current Promotions

Call or submit a quote for award-winning value and service!

$1 Deposit on Trips

Mention Promo Code: PT6767

$1 Deposit on Trips

Promotion Details

We get it - travel's a big decision. To make it a little easier, Intrepid has lowered their deposits to just $1. Put $1 down now to save a spot on your dream trip before it sells out, then pay the rest later. Plus as always receive our AffordableTours.com 5% extra savings. But hurry, you only have until January 30 to book with a $1 Deposit. Not all dates or itineraries will qualify, please contact your travel consultant for applicable vacations.

Must Book By Thu, Jan 30, 2020

View Promotion Terms & Conditions ›

The offer of $1 deposits to secure an Intrepid Travel small group adventure applies to bookings made January 13 at 12:00am EST - January 30, 2020 at 11:59pm EST and is valid on trips departing February 15 December 31, 2020. The $1 deposit offer is ONLY available to customers booking in the following currencies: USD and CAD. The $1 deposit can be paid towards any Intrepid Travel small group adventure with the following exclusions: Polar trips - includes all itineraries in the Arctic and Antarctic, Tailor-Made Experiences, Inca trail and Gorilla permit trips, Expedition style trips, Adventure Cruises operated by Variety, selected Patagonia trips and the Okavango Delta Fly-In Safari (UUAO). Excluded Gorilla Treks: Pre-purchased permits are required to secure the trek to see the Gorillas. Excluded trips are: YXOG, YXOCC, UXODC, YXOEC, YXOIC, YXOGC, YXOFC, UBODC, YGSU, YGSGC, YGAR, YGAG, YGAU, UBODC. Excluded Inca Trail trips - Pre-purchased permits are required to secure the trek. Excluded trips are: GGBL, GGBNC, GGBPC, GGBTC, GGBWC, GGBZC, GGCLC, GGCRC, GGHC-O, GGKIC, GGKY, GGOA, GGSA, GGSAC, GGSEC, GGSFC, GGSQ, GGSTC, GGSUC, GGTA, GGTBC, GGXT, GGXTC, GGYP, GGYM, GGYBC, GGYQC, GGYA, GGYC, GGYDC, GGYE, GGYEC, GGYCC. Excluded Select Patagonia trips - Internal flights are pre-purchased to secure the trip: Excluded trips are: GPTV, GPTU, GGCB, GGSJ. Full payment is required at least 56 days prior to travel and 90 days prior to travel for Adventure Cruise departures. If booking and traveling with less than 56 days to go until departure, full payment is needed at the time of booking. If the customer wishes to cancel and rebook or to change dates or tours outside the promotional period, they will be required to pay the full deposit towards the new trip. The offer can be applied to new bookings only. Under no circumstances will the offer be applied to existing bookings. There will be no extensions to the booking, travel or payment periods. The offer applies to the tour price only and cannot be used in conjunction with any other offer or discount. Prices, itineraries and inclusions are subject to change without notice. The trip is subject to availability and confirmation by Intrepid Travel at time of booking.

×

$1,640

Get Our Price
Get Quote

From

Sun,

Jul 19, 2020

To

Tue,

Jul 28, 2020
Deals

Promotions For This Departure

Current Promotions

Call or submit a quote for award-winning value and service!

$1 Deposit on Trips

Mention Promo Code: PT6767

$1 Deposit on Trips

Promotion Details

We get it - travel's a big decision. To make it a little easier, Intrepid has lowered their deposits to just $1. Put $1 down now to save a spot on your dream trip before it sells out, then pay the rest later. Plus as always receive our AffordableTours.com 5% extra savings. But hurry, you only have until January 30 to book with a $1 Deposit. Not all dates or itineraries will qualify, please contact your travel consultant for applicable vacations.

Must Book By Thu, Jan 30, 2020

View Promotion Terms & Conditions ›

The offer of $1 deposits to secure an Intrepid Travel small group adventure applies to bookings made January 13 at 12:00am EST - January 30, 2020 at 11:59pm EST and is valid on trips departing February 15 December 31, 2020. The $1 deposit offer is ONLY available to customers booking in the following currencies: USD and CAD. The $1 deposit can be paid towards any Intrepid Travel small group adventure with the following exclusions: Polar trips - includes all itineraries in the Arctic and Antarctic, Tailor-Made Experiences, Inca trail and Gorilla permit trips, Expedition style trips, Adventure Cruises operated by Variety, selected Patagonia trips and the Okavango Delta Fly-In Safari (UUAO). Excluded Gorilla Treks: Pre-purchased permits are required to secure the trek to see the Gorillas. Excluded trips are: YXOG, YXOCC, UXODC, YXOEC, YXOIC, YXOGC, YXOFC, UBODC, YGSU, YGSGC, YGAR, YGAG, YGAU, UBODC. Excluded Inca Trail trips - Pre-purchased permits are required to secure the trek. Excluded trips are: GGBL, GGBNC, GGBPC, GGBTC, GGBWC, GGBZC, GGCLC, GGCRC, GGHC-O, GGKIC, GGKY, GGOA, GGSA, GGSAC, GGSEC, GGSFC, GGSQ, GGSTC, GGSUC, GGTA, GGTBC, GGXT, GGXTC, GGYP, GGYM, GGYBC, GGYQC, GGYA, GGYC, GGYDC, GGYE, GGYEC, GGYCC. Excluded Select Patagonia trips - Internal flights are pre-purchased to secure the trip: Excluded trips are: GPTV, GPTU, GGCB, GGSJ. Full payment is required at least 56 days prior to travel and 90 days prior to travel for Adventure Cruise departures. If booking and traveling with less than 56 days to go until departure, full payment is needed at the time of booking. If the customer wishes to cancel and rebook or to change dates or tours outside the promotional period, they will be required to pay the full deposit towards the new trip. The offer can be applied to new bookings only. Under no circumstances will the offer be applied to existing bookings. There will be no extensions to the booking, travel or payment periods. The offer applies to the tour price only and cannot be used in conjunction with any other offer or discount. Prices, itineraries and inclusions are subject to change without notice. The trip is subject to availability and confirmation by Intrepid Travel at time of booking.

×

$1,650

Get Our Price
Get Quote

From

Fri,

Jul 24, 2020

To

Sun,

Aug 02, 2020
Deals

Promotions For This Departure

Current Promotions

Call or submit a quote for award-winning value and service!

$1 Deposit on Trips

Mention Promo Code: PT6767

$1 Deposit on Trips

Promotion Details

We get it - travel's a big decision. To make it a little easier, Intrepid has lowered their deposits to just $1. Put $1 down now to save a spot on your dream trip before it sells out, then pay the rest later. Plus as always receive our AffordableTours.com 5% extra savings. But hurry, you only have until January 30 to book with a $1 Deposit. Not all dates or itineraries will qualify, please contact your travel consultant for applicable vacations.

Must Book By Thu, Jan 30, 2020

View Promotion Terms & Conditions ›

The offer of $1 deposits to secure an Intrepid Travel small group adventure applies to bookings made January 13 at 12:00am EST - January 30, 2020 at 11:59pm EST and is valid on trips departing February 15 December 31, 2020. The $1 deposit offer is ONLY available to customers booking in the following currencies: USD and CAD. The $1 deposit can be paid towards any Intrepid Travel small group adventure with the following exclusions: Polar trips - includes all itineraries in the Arctic and Antarctic, Tailor-Made Experiences, Inca trail and Gorilla permit trips, Expedition style trips, Adventure Cruises operated by Variety, selected Patagonia trips and the Okavango Delta Fly-In Safari (UUAO). Excluded Gorilla Treks: Pre-purchased permits are required to secure the trek to see the Gorillas. Excluded trips are: YXOG, YXOCC, UXODC, YXOEC, YXOIC, YXOGC, YXOFC, UBODC, YGSU, YGSGC, YGAR, YGAG, YGAU, UBODC. Excluded Inca Trail trips - Pre-purchased permits are required to secure the trek. Excluded trips are: GGBL, GGBNC, GGBPC, GGBTC, GGBWC, GGBZC, GGCLC, GGCRC, GGHC-O, GGKIC, GGKY, GGOA, GGSA, GGSAC, GGSEC, GGSFC, GGSQ, GGSTC, GGSUC, GGTA, GGTBC, GGXT, GGXTC, GGYP, GGYM, GGYBC, GGYQC, GGYA, GGYC, GGYDC, GGYE, GGYEC, GGYCC. Excluded Select Patagonia trips - Internal flights are pre-purchased to secure the trip: Excluded trips are: GPTV, GPTU, GGCB, GGSJ. Full payment is required at least 56 days prior to travel and 90 days prior to travel for Adventure Cruise departures. If booking and traveling with less than 56 days to go until departure, full payment is needed at the time of booking. If the customer wishes to cancel and rebook or to change dates or tours outside the promotional period, they will be required to pay the full deposit towards the new trip. The offer can be applied to new bookings only. Under no circumstances will the offer be applied to existing bookings. There will be no extensions to the booking, travel or payment periods. The offer applies to the tour price only and cannot be used in conjunction with any other offer or discount. Prices, itineraries and inclusions are subject to change without notice. The trip is subject to availability and confirmation by Intrepid Travel at time of booking.

×

$1,650

Get Our Price
Get Quote

From

Fri,

Jul 31, 2020

To

Sun,

Aug 09, 2020
Deals

Promotions For This Departure

Current Promotions

Call or submit a quote for award-winning value and service!

$1 Deposit on Trips

Mention Promo Code: PT6767

$1 Deposit on Trips

Promotion Details

We get it - travel's a big decision. To make it a little easier, Intrepid has lowered their deposits to just $1. Put $1 down now to save a spot on your dream trip before it sells out, then pay the rest later. Plus as always receive our AffordableTours.com 5% extra savings. But hurry, you only have until January 30 to book with a $1 Deposit. Not all dates or itineraries will qualify, please contact your travel consultant for applicable vacations.

Must Book By Thu, Jan 30, 2020

View Promotion Terms & Conditions ›

The offer of $1 deposits to secure an Intrepid Travel small group adventure applies to bookings made January 13 at 12:00am EST - January 30, 2020 at 11:59pm EST and is valid on trips departing February 15 December 31, 2020. The $1 deposit offer is ONLY available to customers booking in the following currencies: USD and CAD. The $1 deposit can be paid towards any Intrepid Travel small group adventure with the following exclusions: Polar trips - includes all itineraries in the Arctic and Antarctic, Tailor-Made Experiences, Inca trail and Gorilla permit trips, Expedition style trips, Adventure Cruises operated by Variety, selected Patagonia trips and the Okavango Delta Fly-In Safari (UUAO). Excluded Gorilla Treks: Pre-purchased permits are required to secure the trek to see the Gorillas. Excluded trips are: YXOG, YXOCC, UXODC, YXOEC, YXOIC, YXOGC, YXOFC, UBODC, YGSU, YGSGC, YGAR, YGAG, YGAU, UBODC. Excluded Inca Trail trips - Pre-purchased permits are required to secure the trek. Excluded trips are: GGBL, GGBNC, GGBPC, GGBTC, GGBWC, GGBZC, GGCLC, GGCRC, GGHC-O, GGKIC, GGKY, GGOA, GGSA, GGSAC, GGSEC, GGSFC, GGSQ, GGSTC, GGSUC, GGTA, GGTBC, GGXT, GGXTC, GGYP, GGYM, GGYBC, GGYQC, GGYA, GGYC, GGYDC, GGYE, GGYEC, GGYCC. Excluded Select Patagonia trips - Internal flights are pre-purchased to secure the trip: Excluded trips are: GPTV, GPTU, GGCB, GGSJ. Full payment is required at least 56 days prior to travel and 90 days prior to travel for Adventure Cruise departures. If booking and traveling with less than 56 days to go until departure, full payment is needed at the time of booking. If the customer wishes to cancel and rebook or to change dates or tours outside the promotional period, they will be required to pay the full deposit towards the new trip. The offer can be applied to new bookings only. Under no circumstances will the offer be applied to existing bookings. There will be no extensions to the booking, travel or payment periods. The offer applies to the tour price only and cannot be used in conjunction with any other offer or discount. Prices, itineraries and inclusions are subject to change without notice. The trip is subject to availability and confirmation by Intrepid Travel at time of booking.

×

$1,650

Get Our Price
Get Quote

From

Sun,

Aug 02, 2020

To

Tue,

Aug 11, 2020
Deals

Promotions For This Departure

Current Promotions

Call or submit a quote for award-winning value and service!

$1 Deposit on Trips

Mention Promo Code: PT6767

$1 Deposit on Trips

Promotion Details

We get it - travel's a big decision. To make it a little easier, Intrepid has lowered their deposits to just $1. Put $1 down now to save a spot on your dream trip before it sells out, then pay the rest later. Plus as always receive our AffordableTours.com 5% extra savings. But hurry, you only have until January 30 to book with a $1 Deposit. Not all dates or itineraries will qualify, please contact your travel consultant for applicable vacations.

Must Book By Thu, Jan 30, 2020

View Promotion Terms & Conditions ›

The offer of $1 deposits to secure an Intrepid Travel small group adventure applies to bookings made January 13 at 12:00am EST - January 30, 2020 at 11:59pm EST and is valid on trips departing February 15 December 31, 2020. The $1 deposit offer is ONLY available to customers booking in the following currencies: USD and CAD. The $1 deposit can be paid towards any Intrepid Travel small group adventure with the following exclusions: Polar trips - includes all itineraries in the Arctic and Antarctic, Tailor-Made Experiences, Inca trail and Gorilla permit trips, Expedition style trips, Adventure Cruises operated by Variety, selected Patagonia trips and the Okavango Delta Fly-In Safari (UUAO). Excluded Gorilla Treks: Pre-purchased permits are required to secure the trek to see the Gorillas. Excluded trips are: YXOG, YXOCC, UXODC, YXOEC, YXOIC, YXOGC, YXOFC, UBODC, YGSU, YGSGC, YGAR, YGAG, YGAU, UBODC. Excluded Inca Trail trips - Pre-purchased permits are required to secure the trek. Excluded trips are: GGBL, GGBNC, GGBPC, GGBTC, GGBWC, GGBZC, GGCLC, GGCRC, GGHC-O, GGKIC, GGKY, GGOA, GGSA, GGSAC, GGSEC, GGSFC, GGSQ, GGSTC, GGSUC, GGTA, GGTBC, GGXT, GGXTC, GGYP, GGYM, GGYBC, GGYQC, GGYA, GGYC, GGYDC, GGYE, GGYEC, GGYCC. Excluded Select Patagonia trips - Internal flights are pre-purchased to secure the trip: Excluded trips are: GPTV, GPTU, GGCB, GGSJ. Full payment is required at least 56 days prior to travel and 90 days prior to travel for Adventure Cruise departures. If booking and traveling with less than 56 days to go until departure, full payment is needed at the time of booking. If the customer wishes to cancel and rebook or to change dates or tours outside the promotional period, they will be required to pay the full deposit towards the new trip. The offer can be applied to new bookings only. Under no circumstances will the offer be applied to existing bookings. There will be no extensions to the booking, travel or payment periods. The offer applies to the tour price only and cannot be used in conjunction with any other offer or discount. Prices, itineraries and inclusions are subject to change without notice. The trip is subject to availability and confirmation by Intrepid Travel at time of booking.

×

$1,610

Get Our Price
Get Quote

From

Fri,

Aug 07, 2020

To

Sun,

Aug 16, 2020
Deals

Promotions For This Departure

Current Promotions

Call or submit a quote for award-winning value and service!

$1 Deposit on Trips

Mention Promo Code: PT6767

$1 Deposit on Trips

Promotion Details

We get it - travel's a big decision. To make it a little easier, Intrepid has lowered their deposits to just $1. Put $1 down now to save a spot on your dream trip before it sells out, then pay the rest later. Plus as always receive our AffordableTours.com 5% extra savings. But hurry, you only have until January 30 to book with a $1 Deposit. Not all dates or itineraries will qualify, please contact your travel consultant for applicable vacations.

Must Book By Thu, Jan 30, 2020

View Promotion Terms & Conditions ›

The offer of $1 deposits to secure an Intrepid Travel small group adventure applies to bookings made January 13 at 12:00am EST - January 30, 2020 at 11:59pm EST and is valid on trips departing February 15 December 31, 2020. The $1 deposit offer is ONLY available to customers booking in the following currencies: USD and CAD. The $1 deposit can be paid towards any Intrepid Travel small group adventure with the following exclusions: Polar trips - includes all itineraries in the Arctic and Antarctic, Tailor-Made Experiences, Inca trail and Gorilla permit trips, Expedition style trips, Adventure Cruises operated by Variety, selected Patagonia trips and the Okavango Delta Fly-In Safari (UUAO). Excluded Gorilla Treks: Pre-purchased permits are required to secure the trek to see the Gorillas. Excluded trips are: YXOG, YXOCC, UXODC, YXOEC, YXOIC, YXOGC, YXOFC, UBODC, YGSU, YGSGC, YGAR, YGAG, YGAU, UBODC. Excluded Inca Trail trips - Pre-purchased permits are required to secure the trek. Excluded trips are: GGBL, GGBNC, GGBPC, GGBTC, GGBWC, GGBZC, GGCLC, GGCRC, GGHC-O, GGKIC, GGKY, GGOA, GGSA, GGSAC, GGSEC, GGSFC, GGSQ, GGSTC, GGSUC, GGTA, GGTBC, GGXT, GGXTC, GGYP, GGYM, GGYBC, GGYQC, GGYA, GGYC, GGYDC, GGYE, GGYEC, GGYCC. Excluded Select Patagonia trips - Internal flights are pre-purchased to secure the trip: Excluded trips are: GPTV, GPTU, GGCB, GGSJ. Full payment is required at least 56 days prior to travel and 90 days prior to travel for Adventure Cruise departures. If booking and traveling with less than 56 days to go until departure, full payment is needed at the time of booking. If the customer wishes to cancel and rebook or to change dates or tours outside the promotional period, they will be required to pay the full deposit towards the new trip. The offer can be applied to new bookings only. Under no circumstances will the offer be applied to existing bookings. There will be no extensions to the booking, travel or payment periods. The offer applies to the tour price only and cannot be used in conjunction with any other offer or discount. Prices, itineraries and inclusions are subject to change without notice. The trip is subject to availability and confirmation by Intrepid Travel at time of booking.

×

$1,650

Get Our Price
Get Quote

From

Fri,

Aug 14, 2020

To

Sun,

Aug 23, 2020
Deals

Promotions For This Departure

Current Promotions

Call or submit a quote for award-winning value and service!

$1 Deposit on Trips

Mention Promo Code: PT6767

$1 Deposit on Trips

Promotion Details

We get it - travel's a big decision. To make it a little easier, Intrepid has lowered their deposits to just $1. Put $1 down now to save a spot on your dream trip before it sells out, then pay the rest later. Plus as always receive our AffordableTours.com 5% extra savings. But hurry, you only have until January 30 to book with a $1 Deposit. Not all dates or itineraries will qualify, please contact your travel consultant for applicable vacations.

Must Book By Thu, Jan 30, 2020

View Promotion Terms & Conditions ›

The offer of $1 deposits to secure an Intrepid Travel small group adventure applies to bookings made January 13 at 12:00am EST - January 30, 2020 at 11:59pm EST and is valid on trips departing February 15 December 31, 2020. The $1 deposit offer is ONLY available to customers booking in the following currencies: USD and CAD. The $1 deposit can be paid towards any Intrepid Travel small group adventure with the following exclusions: Polar trips - includes all itineraries in the Arctic and Antarctic, Tailor-Made Experiences, Inca trail and Gorilla permit trips, Expedition style trips, Adventure Cruises operated by Variety, selected Patagonia trips and the Okavango Delta Fly-In Safari (UUAO). Excluded Gorilla Treks: Pre-purchased permits are required to secure the trek to see the Gorillas. Excluded trips are: YXOG, YXOCC, UXODC, YXOEC, YXOIC, YXOGC, YXOFC, UBODC, YGSU, YGSGC, YGAR, YGAG, YGAU, UBODC. Excluded Inca Trail trips - Pre-purchased permits are required to secure the trek. Excluded trips are: GGBL, GGBNC, GGBPC, GGBTC, GGBWC, GGBZC, GGCLC, GGCRC, GGHC-O, GGKIC, GGKY, GGOA, GGSA, GGSAC, GGSEC, GGSFC, GGSQ, GGSTC, GGSUC, GGTA, GGTBC, GGXT, GGXTC, GGYP, GGYM, GGYBC, GGYQC, GGYA, GGYC, GGYDC, GGYE, GGYEC, GGYCC. Excluded Select Patagonia trips - Internal flights are pre-purchased to secure the trip: Excluded trips are: GPTV, GPTU, GGCB, GGSJ. Full payment is required at least 56 days prior to travel and 90 days prior to travel for Adventure Cruise departures. If booking and traveling with less than 56 days to go until departure, full payment is needed at the time of booking. If the customer wishes to cancel and rebook or to change dates or tours outside the promotional period, they will be required to pay the full deposit towards the new trip. The offer can be applied to new bookings only. Under no circumstances will the offer be applied to existing bookings. There will be no extensions to the booking, travel or payment periods. The offer applies to the tour price only and cannot be used in conjunction with any other offer or discount. Prices, itineraries and inclusions are subject to change without notice. The trip is subject to availability and confirmation by Intrepid Travel at time of booking.

×

$1,610

Get Our Price
Get Quote

From

Sun,

Aug 16, 2020

To

Tue,

Aug 25, 2020
Deals

Promotions For This Departure

Current Promotions

Call or submit a quote for award-winning value and service!

$1 Deposit on Trips

Mention Promo Code: PT6767

$1 Deposit on Trips

Promotion Details

We get it - travel's a big decision. To make it a little easier, Intrepid has lowered their deposits to just $1. Put $1 down now to save a spot on your dream trip before it sells out, then pay the rest later. Plus as always receive our AffordableTours.com 5% extra savings. But hurry, you only have until January 30 to book with a $1 Deposit. Not all dates or itineraries will qualify, please contact your travel consultant for applicable vacations.

Must Book By Thu, Jan 30, 2020

View Promotion Terms & Conditions ›

The offer of $1 deposits to secure an Intrepid Travel small group adventure applies to bookings made January 13 at 12:00am EST - January 30, 2020 at 11:59pm EST and is valid on trips departing February 15 December 31, 2020. The $1 deposit offer is ONLY available to customers booking in the following currencies: USD and CAD. The $1 deposit can be paid towards any Intrepid Travel small group adventure with the following exclusions: Polar trips - includes all itineraries in the Arctic and Antarctic, Tailor-Made Experiences, Inca trail and Gorilla permit trips, Expedition style trips, Adventure Cruises operated by Variety, selected Patagonia trips and the Okavango Delta Fly-In Safari (UUAO). Excluded Gorilla Treks: Pre-purchased permits are required to secure the trek to see the Gorillas. Excluded trips are: YXOG, YXOCC, UXODC, YXOEC, YXOIC, YXOGC, YXOFC, UBODC, YGSU, YGSGC, YGAR, YGAG, YGAU, UBODC. Excluded Inca Trail trips - Pre-purchased permits are required to secure the trek. Excluded trips are: GGBL, GGBNC, GGBPC, GGBTC, GGBWC, GGBZC, GGCLC, GGCRC, GGHC-O, GGKIC, GGKY, GGOA, GGSA, GGSAC, GGSEC, GGSFC, GGSQ, GGSTC, GGSUC, GGTA, GGTBC, GGXT, GGXTC, GGYP, GGYM, GGYBC, GGYQC, GGYA, GGYC, GGYDC, GGYE, GGYEC, GGYCC. Excluded Select Patagonia trips - Internal flights are pre-purchased to secure the trip: Excluded trips are: GPTV, GPTU, GGCB, GGSJ. Full payment is required at least 56 days prior to travel and 90 days prior to travel for Adventure Cruise departures. If booking and traveling with less than 56 days to go until departure, full payment is needed at the time of booking. If the customer wishes to cancel and rebook or to change dates or tours outside the promotional period, they will be required to pay the full deposit towards the new trip. The offer can be applied to new bookings only. Under no circumstances will the offer be applied to existing bookings. There will be no extensions to the booking, travel or payment periods. The offer applies to the tour price only and cannot be used in conjunction with any other offer or discount. Prices, itineraries and inclusions are subject to change without notice. The trip is subject to availability and confirmation by Intrepid Travel at time of booking.

×

$1,610

Get Our Price
Get Quote

From

Fri,

Aug 21, 2020

To

Sun,

Aug 30, 2020
Deals

Promotions For This Departure

Current Promotions

Call or submit a quote for award-winning value and service!

$1 Deposit on Trips

Mention Promo Code: PT6767

$1 Deposit on Trips

Promotion Details

We get it - travel's a big decision. To make it a little easier, Intrepid has lowered their deposits to just $1. Put $1 down now to save a spot on your dream trip before it sells out, then pay the rest later. Plus as always receive our AffordableTours.com 5% extra savings. But hurry, you only have until January 30 to book with a $1 Deposit. Not all dates or itineraries will qualify, please contact your travel consultant for applicable vacations.

Must Book By Thu, Jan 30, 2020

View Promotion Terms & Conditions ›

The offer of $1 deposits to secure an Intrepid Travel small group adventure applies to bookings made January 13 at 12:00am EST - January 30, 2020 at 11:59pm EST and is valid on trips departing February 15 December 31, 2020. The $1 deposit offer is ONLY available to customers booking in the following currencies: USD and CAD. The $1 deposit can be paid towards any Intrepid Travel small group adventure with the following exclusions: Polar trips - includes all itineraries in the Arctic and Antarctic, Tailor-Made Experiences, Inca trail and Gorilla permit trips, Expedition style trips, Adventure Cruises operated by Variety, selected Patagonia trips and the Okavango Delta Fly-In Safari (UUAO). Excluded Gorilla Treks: Pre-purchased permits are required to secure the trek to see the Gorillas. Excluded trips are: YXOG, YXOCC, UXODC, YXOEC, YXOIC, YXOGC, YXOFC, UBODC, YGSU, YGSGC, YGAR, YGAG, YGAU, UBODC. Excluded Inca Trail trips - Pre-purchased permits are required to secure the trek. Excluded trips are: GGBL, GGBNC, GGBPC, GGBTC, GGBWC, GGBZC, GGCLC, GGCRC, GGHC-O, GGKIC, GGKY, GGOA, GGSA, GGSAC, GGSEC, GGSFC, GGSQ, GGSTC, GGSUC, GGTA, GGTBC, GGXT, GGXTC, GGYP, GGYM, GGYBC, GGYQC, GGYA, GGYC, GGYDC, GGYE, GGYEC, GGYCC. Excluded Select Patagonia trips - Internal flights are pre-purchased to secure the trip: Excluded trips are: GPTV, GPTU, GGCB, GGSJ. Full payment is required at least 56 days prior to travel and 90 days prior to travel for Adventure Cruise departures. If booking and traveling with less than 56 days to go until departure, full payment is needed at the time of booking. If the customer wishes to cancel and rebook or to change dates or tours outside the promotional period, they will be required to pay the full deposit towards the new trip. The offer can be applied to new bookings only. Under no circumstances will the offer be applied to existing bookings. There will be no extensions to the booking, travel or payment periods. The offer applies to the tour price only and cannot be used in conjunction with any other offer or discount. Prices, itineraries and inclusions are subject to change without notice. The trip is subject to availability and confirmation by Intrepid Travel at time of booking.

×

$1,650

Get Our Price
Get Quote

From

Fri,

Aug 28, 2020

To

Sun,

Sep 06, 2020
Deals

Promotions For This Departure

Current Promotions

Call or submit a quote for award-winning value and service!

$1 Deposit on Trips

Mention Promo Code: PT6767

$1 Deposit on Trips

Promotion Details

We get it - travel's a big decision. To make it a little easier, Intrepid has lowered their deposits to just $1. Put $1 down now to save a spot on your dream trip before it sells out, then pay the rest later. Plus as always receive our AffordableTours.com 5% extra savings. But hurry, you only have until January 30 to book with a $1 Deposit. Not all dates or itineraries will qualify, please contact your travel consultant for applicable vacations.

Must Book By Thu, Jan 30, 2020

View Promotion Terms & Conditions ›

The offer of $1 deposits to secure an Intrepid Travel small group adventure applies to bookings made January 13 at 12:00am EST - January 30, 2020 at 11:59pm EST and is valid on trips departing February 15 December 31, 2020. The $1 deposit offer is ONLY available to customers booking in the following currencies: USD and CAD. The $1 deposit can be paid towards any Intrepid Travel small group adventure with the following exclusions: Polar trips - includes all itineraries in the Arctic and Antarctic, Tailor-Made Experiences, Inca trail and Gorilla permit trips, Expedition style trips, Adventure Cruises operated by Variety, selected Patagonia trips and the Okavango Delta Fly-In Safari (UUAO). Excluded Gorilla Treks: Pre-purchased permits are required to secure the trek to see the Gorillas. Excluded trips are: YXOG, YXOCC, UXODC, YXOEC, YXOIC, YXOGC, YXOFC, UBODC, YGSU, YGSGC, YGAR, YGAG, YGAU, UBODC. Excluded Inca Trail trips - Pre-purchased permits are required to secure the trek. Excluded trips are: GGBL, GGBNC, GGBPC, GGBTC, GGBWC, GGBZC, GGCLC, GGCRC, GGHC-O, GGKIC, GGKY, GGOA, GGSA, GGSAC, GGSEC, GGSFC, GGSQ, GGSTC, GGSUC, GGTA, GGTBC, GGXT, GGXTC, GGYP, GGYM, GGYBC, GGYQC, GGYA, GGYC, GGYDC, GGYE, GGYEC, GGYCC. Excluded Select Patagonia trips - Internal flights are pre-purchased to secure the trip: Excluded trips are: GPTV, GPTU, GGCB, GGSJ. Full payment is required at least 56 days prior to travel and 90 days prior to travel for Adventure Cruise departures. If booking and traveling with less than 56 days to go until departure, full payment is needed at the time of booking. If the customer wishes to cancel and rebook or to change dates or tours outside the promotional period, they will be required to pay the full deposit towards the new trip. The offer can be applied to new bookings only. Under no circumstances will the offer be applied to existing bookings. There will be no extensions to the booking, travel or payment periods. The offer applies to the tour price only and cannot be used in conjunction with any other offer or discount. Prices, itineraries and inclusions are subject to change without notice. The trip is subject to availability and confirmation by Intrepid Travel at time of booking.

×

$1,610

Get Our Price
Get Quote

From

Sun,

Aug 30, 2020

To

Tue,

Sep 08, 2020
Deals

Promotions For This Departure

Current Promotions

Call or submit a quote for award-winning value and service!

$1 Deposit on Trips

Mention Promo Code: PT6767

$1 Deposit on Trips

Promotion Details

We get it - travel's a big decision. To make it a little easier, Intrepid has lowered their deposits to just $1. Put $1 down now to save a spot on your dream trip before it sells out, then pay the rest later. Plus as always receive our AffordableTours.com 5% extra savings. But hurry, you only have until January 30 to book with a $1 Deposit. Not all dates or itineraries will qualify, please contact your travel consultant for applicable vacations.

Must Book By Thu, Jan 30, 2020

View Promotion Terms & Conditions ›

The offer of $1 deposits to secure an Intrepid Travel small group adventure applies to bookings made January 13 at 12:00am EST - January 30, 2020 at 11:59pm EST and is valid on trips departing February 15 December 31, 2020. The $1 deposit offer is ONLY available to customers booking in the following currencies: USD and CAD. The $1 deposit can be paid towards any Intrepid Travel small group adventure with the following exclusions: Polar trips - includes all itineraries in the Arctic and Antarctic, Tailor-Made Experiences, Inca trail and Gorilla permit trips, Expedition style trips, Adventure Cruises operated by Variety, selected Patagonia trips and the Okavango Delta Fly-In Safari (UUAO). Excluded Gorilla Treks: Pre-purchased permits are required to secure the trek to see the Gorillas. Excluded trips are: YXOG, YXOCC, UXODC, YXOEC, YXOIC, YXOGC, YXOFC, UBODC, YGSU, YGSGC, YGAR, YGAG, YGAU, UBODC. Excluded Inca Trail trips - Pre-purchased permits are required to secure the trek. Excluded trips are: GGBL, GGBNC, GGBPC, GGBTC, GGBWC, GGBZC, GGCLC, GGCRC, GGHC-O, GGKIC, GGKY, GGOA, GGSA, GGSAC, GGSEC, GGSFC, GGSQ, GGSTC, GGSUC, GGTA, GGTBC, GGXT, GGXTC, GGYP, GGYM, GGYBC, GGYQC, GGYA, GGYC, GGYDC, GGYE, GGYEC, GGYCC. Excluded Select Patagonia trips - Internal flights are pre-purchased to secure the trip: Excluded trips are: GPTV, GPTU, GGCB, GGSJ. Full payment is required at least 56 days prior to travel and 90 days prior to travel for Adventure Cruise departures. If booking and traveling with less than 56 days to go until departure, full payment is needed at the time of booking. If the customer wishes to cancel and rebook or to change dates or tours outside the promotional period, they will be required to pay the full deposit towards the new trip. The offer can be applied to new bookings only. Under no circumstances will the offer be applied to existing bookings. There will be no extensions to the booking, travel or payment periods. The offer applies to the tour price only and cannot be used in conjunction with any other offer or discount. Prices, itineraries and inclusions are subject to change without notice. The trip is subject to availability and confirmation by Intrepid Travel at time of booking.

×

$1,610

Get Our Price
Get Quote

From

Sun,

Sep 06, 2020

To

Tue,

Sep 15, 2020
Deals

Promotions For This Departure

Current Promotions

Call or submit a quote for award-winning value and service!

$1 Deposit on Trips

Mention Promo Code: PT6767

$1 Deposit on Trips

Promotion Details

We get it - travel's a big decision. To make it a little easier, Intrepid has lowered their deposits to just $1. Put $1 down now to save a spot on your dream trip before it sells out, then pay the rest later. Plus as always receive our AffordableTours.com 5% extra savings. But hurry, you only have until January 30 to book with a $1 Deposit. Not all dates or itineraries will qualify, please contact your travel consultant for applicable vacations.

Must Book By Thu, Jan 30, 2020

View Promotion Terms & Conditions ›

The offer of $1 deposits to secure an Intrepid Travel small group adventure applies to bookings made January 13 at 12:00am EST - January 30, 2020 at 11:59pm EST and is valid on trips departing February 15 December 31, 2020. The $1 deposit offer is ONLY available to customers booking in the following currencies: USD and CAD. The $1 deposit can be paid towards any Intrepid Travel small group adventure with the following exclusions: Polar trips - includes all itineraries in the Arctic and Antarctic, Tailor-Made Experiences, Inca trail and Gorilla permit trips, Expedition style trips, Adventure Cruises operated by Variety, selected Patagonia trips and the Okavango Delta Fly-In Safari (UUAO). Excluded Gorilla Treks: Pre-purchased permits are required to secure the trek to see the Gorillas. Excluded trips are: YXOG, YXOCC, UXODC, YXOEC, YXOIC, YXOGC, YXOFC, UBODC, YGSU, YGSGC, YGAR, YGAG, YGAU, UBODC. Excluded Inca Trail trips - Pre-purchased permits are required to secure the trek. Excluded trips are: GGBL, GGBNC, GGBPC, GGBTC, GGBWC, GGBZC, GGCLC, GGCRC, GGHC-O, GGKIC, GGKY, GGOA, GGSA, GGSAC, GGSEC, GGSFC, GGSQ, GGSTC, GGSUC, GGTA, GGTBC, GGXT, GGXTC, GGYP, GGYM, GGYBC, GGYQC, GGYA, GGYC, GGYDC, GGYE, GGYEC, GGYCC. Excluded Select Patagonia trips - Internal flights are pre-purchased to secure the trip: Excluded trips are: GPTV, GPTU, GGCB, GGSJ. Full payment is required at least 56 days prior to travel and 90 days prior to travel for Adventure Cruise departures. If booking and traveling with less than 56 days to go until departure, full payment is needed at the time of booking. If the customer wishes to cancel and rebook or to change dates or tours outside the promotional period, they will be required to pay the full deposit towards the new trip. The offer can be applied to new bookings only. Under no circumstances will the offer be applied to existing bookings. There will be no extensions to the booking, travel or payment periods. The offer applies to the tour price only and cannot be used in conjunction with any other offer or discount. Prices, itineraries and inclusions are subject to change without notice. The trip is subject to availability and confirmation by Intrepid Travel at time of booking.

×

$1,610

Get Our Price
Get Quote

From

Fri,

Sep 11, 2020

To

Sun,

Sep 20, 2020
Deals

Promotions For This Departure

Current Promotions

Call or submit a quote for award-winning value and service!

$1 Deposit on Trips

Mention Promo Code: PT6767

$1 Deposit on Trips

Promotion Details

We get it - travel's a big decision. To make it a little easier, Intrepid has lowered their deposits to just $1. Put $1 down now to save a spot on your dream trip before it sells out, then pay the rest later. Plus as always receive our AffordableTours.com 5% extra savings. But hurry, you only have until January 30 to book with a $1 Deposit. Not all dates or itineraries will qualify, please contact your travel consultant for applicable vacations.

Must Book By Thu, Jan 30, 2020

View Promotion Terms & Conditions ›

The offer of $1 deposits to secure an Intrepid Travel small group adventure applies to bookings made January 13 at 12:00am EST - January 30, 2020 at 11:59pm EST and is valid on trips departing February 15 December 31, 2020. The $1 deposit offer is ONLY available to customers booking in the following currencies: USD and CAD. The $1 deposit can be paid towards any Intrepid Travel small group adventure with the following exclusions: Polar trips - includes all itineraries in the Arctic and Antarctic, Tailor-Made Experiences, Inca trail and Gorilla permit trips, Expedition style trips, Adventure Cruises operated by Variety, selected Patagonia trips and the Okavango Delta Fly-In Safari (UUAO). Excluded Gorilla Treks: Pre-purchased permits are required to secure the trek to see the Gorillas. Excluded trips are: YXOG, YXOCC, UXODC, YXOEC, YXOIC, YXOGC, YXOFC, UBODC, YGSU, YGSGC, YGAR, YGAG, YGAU, UBODC. Excluded Inca Trail trips - Pre-purchased permits are required to secure the trek. Excluded trips are: GGBL, GGBNC, GGBPC, GGBTC, GGBWC, GGBZC, GGCLC, GGCRC, GGHC-O, GGKIC, GGKY, GGOA, GGSA, GGSAC, GGSEC, GGSFC, GGSQ, GGSTC, GGSUC, GGTA, GGTBC, GGXT, GGXTC, GGYP, GGYM, GGYBC, GGYQC, GGYA, GGYC, GGYDC, GGYE, GGYEC, GGYCC. Excluded Select Patagonia trips - Internal flights are pre-purchased to secure the trip: Excluded trips are: GPTV, GPTU, GGCB, GGSJ. Full payment is required at least 56 days prior to travel and 90 days prior to travel for Adventure Cruise departures. If booking and traveling with less than 56 days to go until departure, full payment is needed at the time of booking. If the customer wishes to cancel and rebook or to change dates or tours outside the promotional period, they will be required to pay the full deposit towards the new trip. The offer can be applied to new bookings only. Under no circumstances will the offer be applied to existing bookings. There will be no extensions to the booking, travel or payment periods. The offer applies to the tour price only and cannot be used in conjunction with any other offer or discount. Prices, itineraries and inclusions are subject to change without notice. The trip is subject to availability and confirmation by Intrepid Travel at time of booking.

×

$1,610

Get Our Price
Get Quote

From

Sun,

Sep 13, 2020

To

Tue,

Sep 22, 2020
Deals

Promotions For This Departure

Current Promotions

Call or submit a quote for award-winning value and service!

$1 Deposit on Trips

Mention Promo Code: PT6767

$1 Deposit on Trips

Promotion Details

We get it - travel's a big decision. To make it a little easier, Intrepid has lowered their deposits to just $1. Put $1 down now to save a spot on your dream trip before it sells out, then pay the rest later. Plus as always receive our AffordableTours.com 5% extra savings. But hurry, you only have until January 30 to book with a $1 Deposit. Not all dates or itineraries will qualify, please contact your travel consultant for applicable vacations.

Must Book By Thu, Jan 30, 2020

View Promotion Terms & Conditions ›

The offer of $1 deposits to secure an Intrepid Travel small group adventure applies to bookings made January 13 at 12:00am EST - January 30, 2020 at 11:59pm EST and is valid on trips departing February 15 December 31, 2020. The $1 deposit offer is ONLY available to customers booking in the following currencies: USD and CAD. The $1 deposit can be paid towards any Intrepid Travel small group adventure with the following exclusions: Polar trips - includes all itineraries in the Arctic and Antarctic, Tailor-Made Experiences, Inca trail and Gorilla permit trips, Expedition style trips, Adventure Cruises operated by Variety, selected Patagonia trips and the Okavango Delta Fly-In Safari (UUAO). Excluded Gorilla Treks: Pre-purchased permits are required to secure the trek to see the Gorillas. Excluded trips are: YXOG, YXOCC, UXODC, YXOEC, YXOIC, YXOGC, YXOFC, UBODC, YGSU, YGSGC, YGAR, YGAG, YGAU, UBODC. Excluded Inca Trail trips - Pre-purchased permits are required to secure the trek. Excluded trips are: GGBL, GGBNC, GGBPC, GGBTC, GGBWC, GGBZC, GGCLC, GGCRC, GGHC-O, GGKIC, GGKY, GGOA, GGSA, GGSAC, GGSEC, GGSFC, GGSQ, GGSTC, GGSUC, GGTA, GGTBC, GGXT, GGXTC, GGYP, GGYM, GGYBC, GGYQC, GGYA, GGYC, GGYDC, GGYE, GGYEC, GGYCC. Excluded Select Patagonia trips - Internal flights are pre-purchased to secure the trip: Excluded trips are: GPTV, GPTU, GGCB, GGSJ. Full payment is required at least 56 days prior to travel and 90 days prior to travel for Adventure Cruise departures. If booking and traveling with less than 56 days to go until departure, full payment is needed at the time of booking. If the customer wishes to cancel and rebook or to change dates or tours outside the promotional period, they will be required to pay the full deposit towards the new trip. The offer can be applied to new bookings only. Under no circumstances will the offer be applied to existing bookings. There will be no extensions to the booking, travel or payment periods. The offer applies to the tour price only and cannot be used in conjunction with any other offer or discount. Prices, itineraries and inclusions are subject to change without notice. The trip is subject to availability and confirmation by Intrepid Travel at time of booking.

×

$1,610

Get Our Price
Get Quote

From

Fri,

Sep 18, 2020

To

Sun,

Sep 27, 2020
Deals

Promotions For This Departure

Current Promotions

Call or submit a quote for award-winning value and service!

$1 Deposit on Trips

Mention Promo Code: PT6767

$1 Deposit on Trips

Promotion Details

We get it - travel's a big decision. To make it a little easier, Intrepid has lowered their deposits to just $1. Put $1 down now to save a spot on your dream trip before it sells out, then pay the rest later. Plus as always receive our AffordableTours.com 5% extra savings. But hurry, you only have until January 30 to book with a $1 Deposit. Not all dates or itineraries will qualify, please contact your travel consultant for applicable vacations.

Must Book By Thu, Jan 30, 2020

View Promotion Terms & Conditions ›

The offer of $1 deposits to secure an Intrepid Travel small group adventure applies to bookings made January 13 at 12:00am EST - January 30, 2020 at 11:59pm EST and is valid on trips departing February 15 December 31, 2020. The $1 deposit offer is ONLY available to customers booking in the following currencies: USD and CAD. The $1 deposit can be paid towards any Intrepid Travel small group adventure with the following exclusions: Polar trips - includes all itineraries in the Arctic and Antarctic, Tailor-Made Experiences, Inca trail and Gorilla permit trips, Expedition style trips, Adventure Cruises operated by Variety, selected Patagonia trips and the Okavango Delta Fly-In Safari (UUAO). Excluded Gorilla Treks: Pre-purchased permits are required to secure the trek to see the Gorillas. Excluded trips are: YXOG, YXOCC, UXODC, YXOEC, YXOIC, YXOGC, YXOFC, UBODC, YGSU, YGSGC, YGAR, YGAG, YGAU, UBODC. Excluded Inca Trail trips - Pre-purchased permits are required to secure the trek. Excluded trips are: GGBL, GGBNC, GGBPC, GGBTC, GGBWC, GGBZC, GGCLC, GGCRC, GGHC-O, GGKIC, GGKY, GGOA, GGSA, GGSAC, GGSEC, GGSFC, GGSQ, GGSTC, GGSUC, GGTA, GGTBC, GGXT, GGXTC, GGYP, GGYM, GGYBC, GGYQC, GGYA, GGYC, GGYDC, GGYE, GGYEC, GGYCC. Excluded Select Patagonia trips - Internal flights are pre-purchased to secure the trip: Excluded trips are: GPTV, GPTU, GGCB, GGSJ. Full payment is required at least 56 days prior to travel and 90 days prior to travel for Adventure Cruise departures. If booking and traveling with less than 56 days to go until departure, full payment is needed at the time of booking. If the customer wishes to cancel and rebook or to change dates or tours outside the promotional period, they will be required to pay the full deposit towards the new trip. The offer can be applied to new bookings only. Under no circumstances will the offer be applied to existing bookings. There will be no extensions to the booking, travel or payment periods. The offer applies to the tour price only and cannot be used in conjunction with any other offer or discount. Prices, itineraries and inclusions are subject to change without notice. The trip is subject to availability and confirmation by Intrepid Travel at time of booking.

×

$1,610

Get Our Price
Get Quote

From

Fri,

Sep 25, 2020

To

Sun,

Oct 04, 2020
Deals

Promotions For This Departure

Current Promotions

Call or submit a quote for award-winning value and service!

$1 Deposit on Trips

Mention Promo Code: PT6767

$1 Deposit on Trips

Promotion Details

We get it - travel's a big decision. To make it a little easier, Intrepid has lowered their deposits to just $1. Put $1 down now to save a spot on your dream trip before it sells out, then pay the rest later. Plus as always receive our AffordableTours.com 5% extra savings. But hurry, you only have until January 30 to book with a $1 Deposit. Not all dates or itineraries will qualify, please contact your travel consultant for applicable vacations.

Must Book By Thu, Jan 30, 2020

View Promotion Terms & Conditions ›

The offer of $1 deposits to secure an Intrepid Travel small group adventure applies to bookings made January 13 at 12:00am EST - January 30, 2020 at 11:59pm EST and is valid on trips departing February 15 December 31, 2020. The $1 deposit offer is ONLY available to customers booking in the following currencies: USD and CAD. The $1 deposit can be paid towards any Intrepid Travel small group adventure with the following exclusions: Polar trips - includes all itineraries in the Arctic and Antarctic, Tailor-Made Experiences, Inca trail and Gorilla permit trips, Expedition style trips, Adventure Cruises operated by Variety, selected Patagonia trips and the Okavango Delta Fly-In Safari (UUAO). Excluded Gorilla Treks: Pre-purchased permits are required to secure the trek to see the Gorillas. Excluded trips are: YXOG, YXOCC, UXODC, YXOEC, YXOIC, YXOGC, YXOFC, UBODC, YGSU, YGSGC, YGAR, YGAG, YGAU, UBODC. Excluded Inca Trail trips - Pre-purchased permits are required to secure the trek. Excluded trips are: GGBL, GGBNC, GGBPC, GGBTC, GGBWC, GGBZC, GGCLC, GGCRC, GGHC-O, GGKIC, GGKY, GGOA, GGSA, GGSAC, GGSEC, GGSFC, GGSQ, GGSTC, GGSUC, GGTA, GGTBC, GGXT, GGXTC, GGYP, GGYM, GGYBC, GGYQC, GGYA, GGYC, GGYDC, GGYE, GGYEC, GGYCC. Excluded Select Patagonia trips - Internal flights are pre-purchased to secure the trip: Excluded trips are: GPTV, GPTU, GGCB, GGSJ. Full payment is required at least 56 days prior to travel and 90 days prior to travel for Adventure Cruise departures. If booking and traveling with less than 56 days to go until departure, full payment is needed at the time of booking. If the customer wishes to cancel and rebook or to change dates or tours outside the promotional period, they will be required to pay the full deposit towards the new trip. The offer can be applied to new bookings only. Under no circumstances will the offer be applied to existing bookings. There will be no extensions to the booking, travel or payment periods. The offer applies to the tour price only and cannot be used in conjunction with any other offer or discount. Prices, itineraries and inclusions are subject to change without notice. The trip is subject to availability and confirmation by Intrepid Travel at time of booking.

×

$1,610

Get Our Price
Get Quote

From

Fri,

Oct 02, 2020

To

Sun,

Oct 11, 2020
Deals

Promotions For This Departure

Current Promotions

Call or submit a quote for award-winning value and service!

$1 Deposit on Trips

Mention Promo Code: PT6767

$1 Deposit on Trips

Promotion Details

We get it - travel's a big decision. To make it a little easier, Intrepid has lowered their deposits to just $1. Put $1 down now to save a spot on your dream trip before it sells out, then pay the rest later. Plus as always receive our AffordableTours.com 5% extra savings. But hurry, you only have until January 30 to book with a $1 Deposit. Not all dates or itineraries will qualify, please contact your travel consultant for applicable vacations.

Must Book By Thu, Jan 30, 2020

View Promotion Terms & Conditions ›

The offer of $1 deposits to secure an Intrepid Travel small group adventure applies to bookings made January 13 at 12:00am EST - January 30, 2020 at 11:59pm EST and is valid on trips departing February 15 December 31, 2020. The $1 deposit offer is ONLY available to customers booking in the following currencies: USD and CAD. The $1 deposit can be paid towards any Intrepid Travel small group adventure with the following exclusions: Polar trips - includes all itineraries in the Arctic and Antarctic, Tailor-Made Experiences, Inca trail and Gorilla permit trips, Expedition style trips, Adventure Cruises operated by Variety, selected Patagonia trips and the Okavango Delta Fly-In Safari (UUAO). Excluded Gorilla Treks: Pre-purchased permits are required to secure the trek to see the Gorillas. Excluded trips are: YXOG, YXOCC, UXODC, YXOEC, YXOIC, YXOGC, YXOFC, UBODC, YGSU, YGSGC, YGAR, YGAG, YGAU, UBODC. Excluded Inca Trail trips - Pre-purchased permits are required to secure the trek. Excluded trips are: GGBL, GGBNC, GGBPC, GGBTC, GGBWC, GGBZC, GGCLC, GGCRC, GGHC-O, GGKIC, GGKY, GGOA, GGSA, GGSAC, GGSEC, GGSFC, GGSQ, GGSTC, GGSUC, GGTA, GGTBC, GGXT, GGXTC, GGYP, GGYM, GGYBC, GGYQC, GGYA, GGYC, GGYDC, GGYE, GGYEC, GGYCC. Excluded Select Patagonia trips - Internal flights are pre-purchased to secure the trip: Excluded trips are: GPTV, GPTU, GGCB, GGSJ. Full payment is required at least 56 days prior to travel and 90 days prior to travel for Adventure Cruise departures. If booking and traveling with less than 56 days to go until departure, full payment is needed at the time of booking. If the customer wishes to cancel and rebook or to change dates or tours outside the promotional period, they will be required to pay the full deposit towards the new trip. The offer can be applied to new bookings only. Under no circumstances will the offer be applied to existing bookings. There will be no extensions to the booking, travel or payment periods. The offer applies to the tour price only and cannot be used in conjunction with any other offer or discount. Prices, itineraries and inclusions are subject to change without notice. The trip is subject to availability and confirmation by Intrepid Travel at time of booking.

×

$1,575

Get Our Price
Get Quote

From

Fri,

Oct 09, 2020

To

Sun,

Oct 18, 2020
Deals

Promotions For This Departure

Current Promotions

Call or submit a quote for award-winning value and service!

$1 Deposit on Trips

Mention Promo Code: PT6767

$1 Deposit on Trips

Promotion Details

We get it - travel's a big decision. To make it a little easier, Intrepid has lowered their deposits to just $1. Put $1 down now to save a spot on your dream trip before it sells out, then pay the rest later. Plus as always receive our AffordableTours.com 5% extra savings. But hurry, you only have until January 30 to book with a $1 Deposit. Not all dates or itineraries will qualify, please contact your travel consultant for applicable vacations.

Must Book By Thu, Jan 30, 2020

View Promotion Terms & Conditions ›

The offer of $1 deposits to secure an Intrepid Travel small group adventure applies to bookings made January 13 at 12:00am EST - January 30, 2020 at 11:59pm EST and is valid on trips departing February 15 December 31, 2020. The $1 deposit offer is ONLY available to customers booking in the following currencies: USD and CAD. The $1 deposit can be paid towards any Intrepid Travel small group adventure with the following exclusions: Polar trips - includes all itineraries in the Arctic and Antarctic, Tailor-Made Experiences, Inca trail and Gorilla permit trips, Expedition style trips, Adventure Cruises operated by Variety, selected Patagonia trips and the Okavango Delta Fly-In Safari (UUAO). Excluded Gorilla Treks: Pre-purchased permits are required to secure the trek to see the Gorillas. Excluded trips are: YXOG, YXOCC, UXODC, YXOEC, YXOIC, YXOGC, YXOFC, UBODC, YGSU, YGSGC, YGAR, YGAG, YGAU, UBODC. Excluded Inca Trail trips - Pre-purchased permits are required to secure the trek. Excluded trips are: GGBL, GGBNC, GGBPC, GGBTC, GGBWC, GGBZC, GGCLC, GGCRC, GGHC-O, GGKIC, GGKY, GGOA, GGSA, GGSAC, GGSEC, GGSFC, GGSQ, GGSTC, GGSUC, GGTA, GGTBC, GGXT, GGXTC, GGYP, GGYM, GGYBC, GGYQC, GGYA, GGYC, GGYDC, GGYE, GGYEC, GGYCC. Excluded Select Patagonia trips - Internal flights are pre-purchased to secure the trip: Excluded trips are: GPTV, GPTU, GGCB, GGSJ. Full payment is required at least 56 days prior to travel and 90 days prior to travel for Adventure Cruise departures. If booking and traveling with less than 56 days to go until departure, full payment is needed at the time of booking. If the customer wishes to cancel and rebook or to change dates or tours outside the promotional period, they will be required to pay the full deposit towards the new trip. The offer can be applied to new bookings only. Under no circumstances will the offer be applied to existing bookings. There will be no extensions to the booking, travel or payment periods. The offer applies to the tour price only and cannot be used in conjunction with any other offer or discount. Prices, itineraries and inclusions are subject to change without notice. The trip is subject to availability and confirmation by Intrepid Travel at time of booking.

×

$1,545

Get Our Price
Get Quote

From

Fri,

Oct 16, 2020

To

Sun,

Oct 25, 2020
Deals

Promotions For This Departure

Current Promotions

Call or submit a quote for award-winning value and service!

$1 Deposit on Trips

Mention Promo Code: PT6767

$1 Deposit on Trips

Promotion Details

We get it - travel's a big decision. To make it a little easier, Intrepid has lowered their deposits to just $1. Put $1 down now to save a spot on your dream trip before it sells out, then pay the rest later. Plus as always receive our AffordableTours.com 5% extra savings. But hurry, you only have until January 30 to book with a $1 Deposit. Not all dates or itineraries will qualify, please contact your travel consultant for applicable vacations.

Must Book By Thu, Jan 30, 2020

View Promotion Terms & Conditions ›

The offer of $1 deposits to secure an Intrepid Travel small group adventure applies to bookings made January 13 at 12:00am EST - January 30, 2020 at 11:59pm EST and is valid on trips departing February 15 December 31, 2020. The $1 deposit offer is ONLY available to customers booking in the following currencies: USD and CAD. The $1 deposit can be paid towards any Intrepid Travel small group adventure with the following exclusions: Polar trips - includes all itineraries in the Arctic and Antarctic, Tailor-Made Experiences, Inca trail and Gorilla permit trips, Expedition style trips, Adventure Cruises operated by Variety, selected Patagonia trips and the Okavango Delta Fly-In Safari (UUAO). Excluded Gorilla Treks: Pre-purchased permits are required to secure the trek to see the Gorillas. Excluded trips are: YXOG, YXOCC, UXODC, YXOEC, YXOIC, YXOGC, YXOFC, UBODC, YGSU, YGSGC, YGAR, YGAG, YGAU, UBODC. Excluded Inca Trail trips - Pre-purchased permits are required to secure the trek. Excluded trips are: GGBL, GGBNC, GGBPC, GGBTC, GGBWC, GGBZC, GGCLC, GGCRC, GGHC-O, GGKIC, GGKY, GGOA, GGSA, GGSAC, GGSEC, GGSFC, GGSQ, GGSTC, GGSUC, GGTA, GGTBC, GGXT, GGXTC, GGYP, GGYM, GGYBC, GGYQC, GGYA, GGYC, GGYDC, GGYE, GGYEC, GGYCC. Excluded Select Patagonia trips - Internal flights are pre-purchased to secure the trip: Excluded trips are: GPTV, GPTU, GGCB, GGSJ. Full payment is required at least 56 days prior to travel and 90 days prior to travel for Adventure Cruise departures. If booking and traveling with less than 56 days to go until departure, full payment is needed at the time of booking. If the customer wishes to cancel and rebook or to change dates or tours outside the promotional period, they will be required to pay the full deposit towards the new trip. The offer can be applied to new bookings only. Under no circumstances will the offer be applied to existing bookings. There will be no extensions to the booking, travel or payment periods. The offer applies to the tour price only and cannot be used in conjunction with any other offer or discount. Prices, itineraries and inclusions are subject to change without notice. The trip is subject to availability and confirmation by Intrepid Travel at time of booking.

×

$1,545

Get Our Price
Get Quote

From

Fri,

Oct 23, 2020

To

Sun,

Nov 01, 2020
Deals

Promotions For This Departure

Current Promotions

Call or submit a quote for award-winning value and service!

$1 Deposit on Trips

Mention Promo Code: PT6767

$1 Deposit on Trips

Promotion Details

We get it - travel's a big decision. To make it a little easier, Intrepid has lowered their deposits to just $1. Put $1 down now to save a spot on your dream trip before it sells out, then pay the rest later. Plus as always receive our AffordableTours.com 5% extra savings. But hurry, you only have until January 30 to book with a $1 Deposit. Not all dates or itineraries will qualify, please contact your travel consultant for applicable vacations.

Must Book By Thu, Jan 30, 2020

View Promotion Terms & Conditions ›

The offer of $1 deposits to secure an Intrepid Travel small group adventure applies to bookings made January 13 at 12:00am EST - January 30, 2020 at 11:59pm EST and is valid on trips departing February 15 December 31, 2020. The $1 deposit offer is ONLY available to customers booking in the following currencies: USD and CAD. The $1 deposit can be paid towards any Intrepid Travel small group adventure with the following exclusions: Polar trips - includes all itineraries in the Arctic and Antarctic, Tailor-Made Experiences, Inca trail and Gorilla permit trips, Expedition style trips, Adventure Cruises operated by Variety, selected Patagonia trips and the Okavango Delta Fly-In Safari (UUAO). Excluded Gorilla Treks: Pre-purchased permits are required to secure the trek to see the Gorillas. Excluded trips are: YXOG, YXOCC, UXODC, YXOEC, YXOIC, YXOGC, YXOFC, UBODC, YGSU, YGSGC, YGAR, YGAG, YGAU, UBODC. Excluded Inca Trail trips - Pre-purchased permits are required to secure the trek. Excluded trips are: GGBL, GGBNC, GGBPC, GGBTC, GGBWC, GGBZC, GGCLC, GGCRC, GGHC-O, GGKIC, GGKY, GGOA, GGSA, GGSAC, GGSEC, GGSFC, GGSQ, GGSTC, GGSUC, GGTA, GGTBC, GGXT, GGXTC, GGYP, GGYM, GGYBC, GGYQC, GGYA, GGYC, GGYDC, GGYE, GGYEC, GGYCC. Excluded Select Patagonia trips - Internal flights are pre-purchased to secure the trip: Excluded trips are: GPTV, GPTU, GGCB, GGSJ. Full payment is required at least 56 days prior to travel and 90 days prior to travel for Adventure Cruise departures. If booking and traveling with less than 56 days to go until departure, full payment is needed at the time of booking. If the customer wishes to cancel and rebook or to change dates or tours outside the promotional period, they will be required to pay the full deposit towards the new trip. The offer can be applied to new bookings only. Under no circumstances will the offer be applied to existing bookings. There will be no extensions to the booking, travel or payment periods. The offer applies to the tour price only and cannot be used in conjunction with any other offer or discount. Prices, itineraries and inclusions are subject to change without notice. The trip is subject to availability and confirmation by Intrepid Travel at time of booking.

×

$1,545

Get Our Price
Get Quote

From

Fri,

Oct 30, 2020

To

Sun,

Nov 08, 2020
Deals

Promotions For This Departure

Current Promotions

Call or submit a quote for award-winning value and service!

$1 Deposit on Trips

Mention Promo Code: PT6767

$1 Deposit on Trips

Promotion Details

We get it - travel's a big decision. To make it a little easier, Intrepid has lowered their deposits to just $1. Put $1 down now to save a spot on your dream trip before it sells out, then pay the rest later. Plus as always receive our AffordableTours.com 5% extra savings. But hurry, you only have until January 30 to book with a $1 Deposit. Not all dates or itineraries will qualify, please contact your travel consultant for applicable vacations.

Must Book By Thu, Jan 30, 2020

View Promotion Terms & Conditions ›

The offer of $1 deposits to secure an Intrepid Travel small group adventure applies to bookings made January 13 at 12:00am EST - January 30, 2020 at 11:59pm EST and is valid on trips departing February 15 December 31, 2020. The $1 deposit offer is ONLY available to customers booking in the following currencies: USD and CAD. The $1 deposit can be paid towards any Intrepid Travel small group adventure with the following exclusions: Polar trips - includes all itineraries in the Arctic and Antarctic, Tailor-Made Experiences, Inca trail and Gorilla permit trips, Expedition style trips, Adventure Cruises operated by Variety, selected Patagonia trips and the Okavango Delta Fly-In Safari (UUAO). Excluded Gorilla Treks: Pre-purchased permits are required to secure the trek to see the Gorillas. Excluded trips are: YXOG, YXOCC, UXODC, YXOEC, YXOIC, YXOGC, YXOFC, UBODC, YGSU, YGSGC, YGAR, YGAG, YGAU, UBODC. Excluded Inca Trail trips - Pre-purchased permits are required to secure the trek. Excluded trips are: GGBL, GGBNC, GGBPC, GGBTC, GGBWC, GGBZC, GGCLC, GGCRC, GGHC-O, GGKIC, GGKY, GGOA, GGSA, GGSAC, GGSEC, GGSFC, GGSQ, GGSTC, GGSUC, GGTA, GGTBC, GGXT, GGXTC, GGYP, GGYM, GGYBC, GGYQC, GGYA, GGYC, GGYDC, GGYE, GGYEC, GGYCC. Excluded Select Patagonia trips - Internal flights are pre-purchased to secure the trip: Excluded trips are: GPTV, GPTU, GGCB, GGSJ. Full payment is required at least 56 days prior to travel and 90 days prior to travel for Adventure Cruise departures. If booking and traveling with less than 56 days to go until departure, full payment is needed at the time of booking. If the customer wishes to cancel and rebook or to change dates or tours outside the promotional period, they will be required to pay the full deposit towards the new trip. The offer can be applied to new bookings only. Under no circumstances will the offer be applied to existing bookings. There will be no extensions to the booking, travel or payment periods. The offer applies to the tour price only and cannot be used in conjunction with any other offer or discount. Prices, itineraries and inclusions are subject to change without notice. The trip is subject to availability and confirmation by Intrepid Travel at time of booking.

×

$1,545

Get Our Price
Get Quote

From

Sun,

Nov 01, 2020

To

Tue,

Nov 10, 2020
Deals

Promotions For This Departure

Current Promotions

Call or submit a quote for award-winning value and service!

$1 Deposit on Trips

Mention Promo Code: PT6767

$1 Deposit on Trips

Promotion Details

We get it - travel's a big decision. To make it a little easier, Intrepid has lowered their deposits to just $1. Put $1 down now to save a spot on your dream trip before it sells out, then pay the rest later. Plus as always receive our AffordableTours.com 5% extra savings. But hurry, you only have until January 30 to book with a $1 Deposit. Not all dates or itineraries will qualify, please contact your travel consultant for applicable vacations.

Must Book By Thu, Jan 30, 2020

View Promotion Terms & Conditions ›

The offer of $1 deposits to secure an Intrepid Travel small group adventure applies to bookings made January 13 at 12:00am EST - January 30, 2020 at 11:59pm EST and is valid on trips departing February 15 December 31, 2020. The $1 deposit offer is ONLY available to customers booking in the following currencies: USD and CAD. The $1 deposit can be paid towards any Intrepid Travel small group adventure with the following exclusions: Polar trips - includes all itineraries in the Arctic and Antarctic, Tailor-Made Experiences, Inca trail and Gorilla permit trips, Expedition style trips, Adventure Cruises operated by Variety, selected Patagonia trips and the Okavango Delta Fly-In Safari (UUAO). Excluded Gorilla Treks: Pre-purchased permits are required to secure the trek to see the Gorillas. Excluded trips are: YXOG, YXOCC, UXODC, YXOEC, YXOIC, YXOGC, YXOFC, UBODC, YGSU, YGSGC, YGAR, YGAG, YGAU, UBODC. Excluded Inca Trail trips - Pre-purchased permits are required to secure the trek. Excluded trips are: GGBL, GGBNC, GGBPC, GGBTC, GGBWC, GGBZC, GGCLC, GGCRC, GGHC-O, GGKIC, GGKY, GGOA, GGSA, GGSAC, GGSEC, GGSFC, GGSQ, GGSTC, GGSUC, GGTA, GGTBC, GGXT, GGXTC, GGYP, GGYM, GGYBC, GGYQC, GGYA, GGYC, GGYDC, GGYE, GGYEC, GGYCC. Excluded Select Patagonia trips - Internal flights are pre-purchased to secure the trip: Excluded trips are: GPTV, GPTU, GGCB, GGSJ. Full payment is required at least 56 days prior to travel and 90 days prior to travel for Adventure Cruise departures. If booking and traveling with less than 56 days to go until departure, full payment is needed at the time of booking. If the customer wishes to cancel and rebook or to change dates or tours outside the promotional period, they will be required to pay the full deposit towards the new trip. The offer can be applied to new bookings only. Under no circumstances will the offer be applied to existing bookings. There will be no extensions to the booking, travel or payment periods. The offer applies to the tour price only and cannot be used in conjunction with any other offer or discount. Prices, itineraries and inclusions are subject to change without notice. The trip is subject to availability and confirmation by Intrepid Travel at time of booking.

×

$1,490

Get Our Price
Get Quote

From

Fri,

Nov 06, 2020

To

Sun,

Nov 15, 2020
Deals

Promotions For This Departure

Current Promotions

Call or submit a quote for award-winning value and service!

$1 Deposit on Trips

Mention Promo Code: PT6767

$1 Deposit on Trips

Promotion Details

We get it - travel's a big decision. To make it a little easier, Intrepid has lowered their deposits to just $1. Put $1 down now to save a spot on your dream trip before it sells out, then pay the rest later. Plus as always receive our AffordableTours.com 5% extra savings. But hurry, you only have until January 30 to book with a $1 Deposit. Not all dates or itineraries will qualify, please contact your travel consultant for applicable vacations.

Must Book By Thu, Jan 30, 2020

View Promotion Terms & Conditions ›

The offer of $1 deposits to secure an Intrepid Travel small group adventure applies to bookings made January 13 at 12:00am EST - January 30, 2020 at 11:59pm EST and is valid on trips departing February 15 December 31, 2020. The $1 deposit offer is ONLY available to customers booking in the following currencies: USD and CAD. The $1 deposit can be paid towards any Intrepid Travel small group adventure with the following exclusions: Polar trips - includes all itineraries in the Arctic and Antarctic, Tailor-Made Experiences, Inca trail and Gorilla permit trips, Expedition style trips, Adventure Cruises operated by Variety, selected Patagonia trips and the Okavango Delta Fly-In Safari (UUAO). Excluded Gorilla Treks: Pre-purchased permits are required to secure the trek to see the Gorillas. Excluded trips are: YXOG, YXOCC, UXODC, YXOEC, YXOIC, YXOGC, YXOFC, UBODC, YGSU, YGSGC, YGAR, YGAG, YGAU, UBODC. Excluded Inca Trail trips - Pre-purchased permits are required to secure the trek. Excluded trips are: GGBL, GGBNC, GGBPC, GGBTC, GGBWC, GGBZC, GGCLC, GGCRC, GGHC-O, GGKIC, GGKY, GGOA, GGSA, GGSAC, GGSEC, GGSFC, GGSQ, GGSTC, GGSUC, GGTA, GGTBC, GGXT, GGXTC, GGYP, GGYM, GGYBC, GGYQC, GGYA, GGYC, GGYDC, GGYE, GGYEC, GGYCC. Excluded Select Patagonia trips - Internal flights are pre-purchased to secure the trip: Excluded trips are: GPTV, GPTU, GGCB, GGSJ. Full payment is required at least 56 days prior to travel and 90 days prior to travel for Adventure Cruise departures. If booking and traveling with less than 56 days to go until departure, full payment is needed at the time of booking. If the customer wishes to cancel and rebook or to change dates or tours outside the promotional period, they will be required to pay the full deposit towards the new trip. The offer can be applied to new bookings only. Under no circumstances will the offer be applied to existing bookings. There will be no extensions to the booking, travel or payment periods. The offer applies to the tour price only and cannot be used in conjunction with any other offer or discount. Prices, itineraries and inclusions are subject to change without notice. The trip is subject to availability and confirmation by Intrepid Travel at time of booking.

×

$1,490

Get Our Price
Get Quote

From

Fri,

Nov 13, 2020

To

Sun,

Nov 22, 2020
Deals

Promotions For This Departure

Current Promotions

Call or submit a quote for award-winning value and service!

$1 Deposit on Trips

Mention Promo Code: PT6767

$1 Deposit on Trips

Promotion Details

We get it - travel's a big decision. To make it a little easier, Intrepid has lowered their deposits to just $1. Put $1 down now to save a spot on your dream trip before it sells out, then pay the rest later. Plus as always receive our AffordableTours.com 5% extra savings. But hurry, you only have until January 30 to book with a $1 Deposit. Not all dates or itineraries will qualify, please contact your travel consultant for applicable vacations.

Must Book By Thu, Jan 30, 2020

View Promotion Terms & Conditions ›

The offer of $1 deposits to secure an Intrepid Travel small group adventure applies to bookings made January 13 at 12:00am EST - January 30, 2020 at 11:59pm EST and is valid on trips departing February 15 December 31, 2020. The $1 deposit offer is ONLY available to customers booking in the following currencies: USD and CAD. The $1 deposit can be paid towards any Intrepid Travel small group adventure with the following exclusions: Polar trips - includes all itineraries in the Arctic and Antarctic, Tailor-Made Experiences, Inca trail and Gorilla permit trips, Expedition style trips, Adventure Cruises operated by Variety, selected Patagonia trips and the Okavango Delta Fly-In Safari (UUAO). Excluded Gorilla Treks: Pre-purchased permits are required to secure the trek to see the Gorillas. Excluded trips are: YXOG, YXOCC, UXODC, YXOEC, YXOIC, YXOGC, YXOFC, UBODC, YGSU, YGSGC, YGAR, YGAG, YGAU, UBODC. Excluded Inca Trail trips - Pre-purchased permits are required to secure the trek. Excluded trips are: GGBL, GGBNC, GGBPC, GGBTC, GGBWC, GGBZC, GGCLC, GGCRC, GGHC-O, GGKIC, GGKY, GGOA, GGSA, GGSAC, GGSEC, GGSFC, GGSQ, GGSTC, GGSUC, GGTA, GGTBC, GGXT, GGXTC, GGYP, GGYM, GGYBC, GGYQC, GGYA, GGYC, GGYDC, GGYE, GGYEC, GGYCC. Excluded Select Patagonia trips - Internal flights are pre-purchased to secure the trip: Excluded trips are: GPTV, GPTU, GGCB, GGSJ. Full payment is required at least 56 days prior to travel and 90 days prior to travel for Adventure Cruise departures. If booking and traveling with less than 56 days to go until departure, full payment is needed at the time of booking. If the customer wishes to cancel and rebook or to change dates or tours outside the promotional period, they will be required to pay the full deposit towards the new trip. The offer can be applied to new bookings only. Under no circumstances will the offer be applied to existing bookings. There will be no extensions to the booking, travel or payment periods. The offer applies to the tour price only and cannot be used in conjunction with any other offer or discount. Prices, itineraries and inclusions are subject to change without notice. The trip is subject to availability and confirmation by Intrepid Travel at time of booking.

×

$1,490

Get Our Price
Get Quote

From

Fri,

Nov 20, 2020

To

Sun,

Nov 29, 2020
Deals

Promotions For This Departure

Current Promotions

Call or submit a quote for award-winning value and service!

$1 Deposit on Trips

Mention Promo Code: PT6767

$1 Deposit on Trips

Promotion Details

We get it - travel's a big decision. To make it a little easier, Intrepid has lowered their deposits to just $1. Put $1 down now to save a spot on your dream trip before it sells out, then pay the rest later. Plus as always receive our AffordableTours.com 5% extra savings. But hurry, you only have until January 30 to book with a $1 Deposit. Not all dates or itineraries will qualify, please contact your travel consultant for applicable vacations.

Must Book By Thu, Jan 30, 2020

View Promotion Terms & Conditions ›

The offer of $1 deposits to secure an Intrepid Travel small group adventure applies to bookings made January 13 at 12:00am EST - January 30, 2020 at 11:59pm EST and is valid on trips departing February 15 December 31, 2020. The $1 deposit offer is ONLY available to customers booking in the following currencies: USD and CAD. The $1 deposit can be paid towards any Intrepid Travel small group adventure with the following exclusions: Polar trips - includes all itineraries in the Arctic and Antarctic, Tailor-Made Experiences, Inca trail and Gorilla permit trips, Expedition style trips, Adventure Cruises operated by Variety, selected Patagonia trips and the Okavango Delta Fly-In Safari (UUAO). Excluded Gorilla Treks: Pre-purchased permits are required to secure the trek to see the Gorillas. Excluded trips are: YXOG, YXOCC, UXODC, YXOEC, YXOIC, YXOGC, YXOFC, UBODC, YGSU, YGSGC, YGAR, YGAG, YGAU, UBODC. Excluded Inca Trail trips - Pre-purchased permits are required to secure the trek. Excluded trips are: GGBL, GGBNC, GGBPC, GGBTC, GGBWC, GGBZC, GGCLC, GGCRC, GGHC-O, GGKIC, GGKY, GGOA, GGSA, GGSAC, GGSEC, GGSFC, GGSQ, GGSTC, GGSUC, GGTA, GGTBC, GGXT, GGXTC, GGYP, GGYM, GGYBC, GGYQC, GGYA, GGYC, GGYDC, GGYE, GGYEC, GGYCC. Excluded Select Patagonia trips - Internal flights are pre-purchased to secure the trip: Excluded trips are: GPTV, GPTU, GGCB, GGSJ. Full payment is required at least 56 days prior to travel and 90 days prior to travel for Adventure Cruise departures. If booking and traveling with less than 56 days to go until departure, full payment is needed at the time of booking. If the customer wishes to cancel and rebook or to change dates or tours outside the promotional period, they will be required to pay the full deposit towards the new trip. The offer can be applied to new bookings only. Under no circumstances will the offer be applied to existing bookings. There will be no extensions to the booking, travel or payment periods. The offer applies to the tour price only and cannot be used in conjunction with any other offer or discount. Prices, itineraries and inclusions are subject to change without notice. The trip is subject to availability and confirmation by Intrepid Travel at time of booking.

×

$1,490

Get Our Price
Get Quote

From

Fri,

Nov 27, 2020

To

Sun,

Dec 06, 2020
Deals

Promotions For This Departure

Current Promotions

Call or submit a quote for award-winning value and service!

$1 Deposit on Trips

Mention Promo Code: PT6767

$1 Deposit on Trips

Promotion Details

We get it - travel's a big decision. To make it a little easier, Intrepid has lowered their deposits to just $1. Put $1 down now to save a spot on your dream trip before it sells out, then pay the rest later. Plus as always receive our AffordableTours.com 5% extra savings. But hurry, you only have until January 30 to book with a $1 Deposit. Not all dates or itineraries will qualify, please contact your travel consultant for applicable vacations.

Must Book By Thu, Jan 30, 2020

View Promotion Terms & Conditions ›

The offer of $1 deposits to secure an Intrepid Travel small group adventure applies to bookings made January 13 at 12:00am EST - January 30, 2020 at 11:59pm EST and is valid on trips departing February 15 December 31, 2020. The $1 deposit offer is ONLY available to customers booking in the following currencies: USD and CAD. The $1 deposit can be paid towards any Intrepid Travel small group adventure with the following exclusions: Polar trips - includes all itineraries in the Arctic and Antarctic, Tailor-Made Experiences, Inca trail and Gorilla permit trips, Expedition style trips, Adventure Cruises operated by Variety, selected Patagonia trips and the Okavango Delta Fly-In Safari (UUAO). Excluded Gorilla Treks: Pre-purchased permits are required to secure the trek to see the Gorillas. Excluded trips are: YXOG, YXOCC, UXODC, YXOEC, YXOIC, YXOGC, YXOFC, UBODC, YGSU, YGSGC, YGAR, YGAG, YGAU, UBODC. Excluded Inca Trail trips - Pre-purchased permits are required to secure the trek. Excluded trips are: GGBL, GGBNC, GGBPC, GGBTC, GGBWC, GGBZC, GGCLC, GGCRC, GGHC-O, GGKIC, GGKY, GGOA, GGSA, GGSAC, GGSEC, GGSFC, GGSQ, GGSTC, GGSUC, GGTA, GGTBC, GGXT, GGXTC, GGYP, GGYM, GGYBC, GGYQC, GGYA, GGYC, GGYDC, GGYE, GGYEC, GGYCC. Excluded Select Patagonia trips - Internal flights are pre-purchased to secure the trip: Excluded trips are: GPTV, GPTU, GGCB, GGSJ. Full payment is required at least 56 days prior to travel and 90 days prior to travel for Adventure Cruise departures. If booking and traveling with less than 56 days to go until departure, full payment is needed at the time of booking. If the customer wishes to cancel and rebook or to change dates or tours outside the promotional period, they will be required to pay the full deposit towards the new trip. The offer can be applied to new bookings only. Under no circumstances will the offer be applied to existing bookings. There will be no extensions to the booking, travel or payment periods. The offer applies to the tour price only and cannot be used in conjunction with any other offer or discount. Prices, itineraries and inclusions are subject to change without notice. The trip is subject to availability and confirmation by Intrepid Travel at time of booking.

×

$1,490

Get Our Price
Get Quote

From

Fri,

Dec 04, 2020

To

Sun,

Dec 13, 2020
Deals

Promotions For This Departure

Current Promotions

Call or submit a quote for award-winning value and service!

$1 Deposit on Trips

Mention Promo Code: PT6767

$1 Deposit on Trips

Promotion Details

We get it - travel's a big decision. To make it a little easier, Intrepid has lowered their deposits to just $1. Put $1 down now to save a spot on your dream trip before it sells out, then pay the rest later. Plus as always receive our AffordableTours.com 5% extra savings. But hurry, you only have until January 30 to book with a $1 Deposit. Not all dates or itineraries will qualify, please contact your travel consultant for applicable vacations.

Must Book By Thu, Jan 30, 2020

View Promotion Terms & Conditions ›

The offer of $1 deposits to secure an Intrepid Travel small group adventure applies to bookings made January 13 at 12:00am EST - January 30, 2020 at 11:59pm EST and is valid on trips departing February 15 December 31, 2020. The $1 deposit offer is ONLY available to customers booking in the following currencies: USD and CAD. The $1 deposit can be paid towards any Intrepid Travel small group adventure with the following exclusions: Polar trips - includes all itineraries in the Arctic and Antarctic, Tailor-Made Experiences, Inca trail and Gorilla permit trips, Expedition style trips, Adventure Cruises operated by Variety, selected Patagonia trips and the Okavango Delta Fly-In Safari (UUAO). Excluded Gorilla Treks: Pre-purchased permits are required to secure the trek to see the Gorillas. Excluded trips are: YXOG, YXOCC, UXODC, YXOEC, YXOIC, YXOGC, YXOFC, UBODC, YGSU, YGSGC, YGAR, YGAG, YGAU, UBODC. Excluded Inca Trail trips - Pre-purchased permits are required to secure the trek. Excluded trips are: GGBL, GGBNC, GGBPC, GGBTC, GGBWC, GGBZC, GGCLC, GGCRC, GGHC-O, GGKIC, GGKY, GGOA, GGSA, GGSAC, GGSEC, GGSFC, GGSQ, GGSTC, GGSUC, GGTA, GGTBC, GGXT, GGXTC, GGYP, GGYM, GGYBC, GGYQC, GGYA, GGYC, GGYDC, GGYE, GGYEC, GGYCC. Excluded Select Patagonia trips - Internal flights are pre-purchased to secure the trip: Excluded trips are: GPTV, GPTU, GGCB, GGSJ. Full payment is required at least 56 days prior to travel and 90 days prior to travel for Adventure Cruise departures. If booking and traveling with less than 56 days to go until departure, full payment is needed at the time of booking. If the customer wishes to cancel and rebook or to change dates or tours outside the promotional period, they will be required to pay the full deposit towards the new trip. The offer can be applied to new bookings only. Under no circumstances will the offer be applied to existing bookings. There will be no extensions to the booking, travel or payment periods. The offer applies to the tour price only and cannot be used in conjunction with any other offer or discount. Prices, itineraries and inclusions are subject to change without notice. The trip is subject to availability and confirmation by Intrepid Travel at time of booking.

×

$1,490

Get Our Price
Get Quote

From

Fri,

Dec 11, 2020

To

Sun,

Dec 20, 2020
Deals

Promotions For This Departure

Current Promotions

Call or submit a quote for award-winning value and service!

$1 Deposit on Trips

Mention Promo Code: PT6767

$1 Deposit on Trips

Promotion Details

We get it - travel's a big decision. To make it a little easier, Intrepid has lowered their deposits to just $1. Put $1 down now to save a spot on your dream trip before it sells out, then pay the rest later. Plus as always receive our AffordableTours.com 5% extra savings. But hurry, you only have until January 30 to book with a $1 Deposit. Not all dates or itineraries will qualify, please contact your travel consultant for applicable vacations.

Must Book By Thu, Jan 30, 2020

View Promotion Terms & Conditions ›

The offer of $1 deposits to secure an Intrepid Travel small group adventure applies to bookings made January 13 at 12:00am EST - January 30, 2020 at 11:59pm EST and is valid on trips departing February 15 December 31, 2020. The $1 deposit offer is ONLY available to customers booking in the following currencies: USD and CAD. The $1 deposit can be paid towards any Intrepid Travel small group adventure with the following exclusions: Polar trips - includes all itineraries in the Arctic and Antarctic, Tailor-Made Experiences, Inca trail and Gorilla permit trips, Expedition style trips, Adventure Cruises operated by Variety, selected Patagonia trips and the Okavango Delta Fly-In Safari (UUAO). Excluded Gorilla Treks: Pre-purchased permits are required to secure the trek to see the Gorillas. Excluded trips are: YXOG, YXOCC, UXODC, YXOEC, YXOIC, YXOGC, YXOFC, UBODC, YGSU, YGSGC, YGAR, YGAG, YGAU, UBODC. Excluded Inca Trail trips - Pre-purchased permits are required to secure the trek. Excluded trips are: GGBL, GGBNC, GGBPC, GGBTC, GGBWC, GGBZC, GGCLC, GGCRC, GGHC-O, GGKIC, GGKY, GGOA, GGSA, GGSAC, GGSEC, GGSFC, GGSQ, GGSTC, GGSUC, GGTA, GGTBC, GGXT, GGXTC, GGYP, GGYM, GGYBC, GGYQC, GGYA, GGYC, GGYDC, GGYE, GGYEC, GGYCC. Excluded Select Patagonia trips - Internal flights are pre-purchased to secure the trip: Excluded trips are: GPTV, GPTU, GGCB, GGSJ. Full payment is required at least 56 days prior to travel and 90 days prior to travel for Adventure Cruise departures. If booking and traveling with less than 56 days to go until departure, full payment is needed at the time of booking. If the customer wishes to cancel and rebook or to change dates or tours outside the promotional period, they will be required to pay the full deposit towards the new trip. The offer can be applied to new bookings only. Under no circumstances will the offer be applied to existing bookings. There will be no extensions to the booking, travel or payment periods. The offer applies to the tour price only and cannot be used in conjunction with any other offer or discount. Prices, itineraries and inclusions are subject to change without notice. The trip is subject to availability and confirmation by Intrepid Travel at time of booking.

×

$1,490

Get Our Price
Get Quote

From

Fri,

Dec 18, 2020

To

Sun,

Dec 27, 2020
Deals

Promotions For This Departure

Current Promotions

Call or submit a quote for award-winning value and service!

$1 Deposit on Trips

Mention Promo Code: PT6767

$1 Deposit on Trips

Promotion Details

We get it - travel's a big decision. To make it a little easier, Intrepid has lowered their deposits to just $1. Put $1 down now to save a spot on your dream trip before it sells out, then pay the rest later. Plus as always receive our AffordableTours.com 5% extra savings. But hurry, you only have until January 30 to book with a $1 Deposit. Not all dates or itineraries will qualify, please contact your travel consultant for applicable vacations.

Must Book By Thu, Jan 30, 2020

View Promotion Terms & Conditions ›

The offer of $1 deposits to secure an Intrepid Travel small group adventure applies to bookings made January 13 at 12:00am EST - January 30, 2020 at 11:59pm EST and is valid on trips departing February 15 December 31, 2020. The $1 deposit offer is ONLY available to customers booking in the following currencies: USD and CAD. The $1 deposit can be paid towards any Intrepid Travel small group adventure with the following exclusions: Polar trips - includes all itineraries in the Arctic and Antarctic, Tailor-Made Experiences, Inca trail and Gorilla permit trips, Expedition style trips, Adventure Cruises operated by Variety, selected Patagonia trips and the Okavango Delta Fly-In Safari (UUAO). Excluded Gorilla Treks: Pre-purchased permits are required to secure the trek to see the Gorillas. Excluded trips are: YXOG, YXOCC, UXODC, YXOEC, YXOIC, YXOGC, YXOFC, UBODC, YGSU, YGSGC, YGAR, YGAG, YGAU, UBODC. Excluded Inca Trail trips - Pre-purchased permits are required to secure the trek. Excluded trips are: GGBL, GGBNC, GGBPC, GGBTC, GGBWC, GGBZC, GGCLC, GGCRC, GGHC-O, GGKIC, GGKY, GGOA, GGSA, GGSAC, GGSEC, GGSFC, GGSQ, GGSTC, GGSUC, GGTA, GGTBC, GGXT, GGXTC, GGYP, GGYM, GGYBC, GGYQC, GGYA, GGYC, GGYDC, GGYE, GGYEC, GGYCC. Excluded Select Patagonia trips - Internal flights are pre-purchased to secure the trip: Excluded trips are: GPTV, GPTU, GGCB, GGSJ. Full payment is required at least 56 days prior to travel and 90 days prior to travel for Adventure Cruise departures. If booking and traveling with less than 56 days to go until departure, full payment is needed at the time of booking. If the customer wishes to cancel and rebook or to change dates or tours outside the promotional period, they will be required to pay the full deposit towards the new trip. The offer can be applied to new bookings only. Under no circumstances will the offer be applied to existing bookings. There will be no extensions to the booking, travel or payment periods. The offer applies to the tour price only and cannot be used in conjunction with any other offer or discount. Prices, itineraries and inclusions are subject to change without notice. The trip is subject to availability and confirmation by Intrepid Travel at time of booking.

×

$1,490

Get Our Price
Get Quote

From

Sun,

Dec 20, 2020

To

Tue,

Dec 29, 2020
Deals

Promotions For This Departure

Current Promotions

Call or submit a quote for award-winning value and service!

$1 Deposit on Trips

Mention Promo Code: PT6767

$1 Deposit on Trips

Promotion Details

We get it - travel's a big decision. To make it a little easier, Intrepid has lowered their deposits to just $1. Put $1 down now to save a spot on your dream trip before it sells out, then pay the rest later. Plus as always receive our AffordableTours.com 5% extra savings. But hurry, you only have until January 30 to book with a $1 Deposit. Not all dates or itineraries will qualify, please contact your travel consultant for applicable vacations.

Must Book By Thu, Jan 30, 2020

View Promotion Terms & Conditions ›

The offer of $1 deposits to secure an Intrepid Travel small group adventure applies to bookings made January 13 at 12:00am EST - January 30, 2020 at 11:59pm EST and is valid on trips departing February 15 December 31, 2020. The $1 deposit offer is ONLY available to customers booking in the following currencies: USD and CAD. The $1 deposit can be paid towards any Intrepid Travel small group adventure with the following exclusions: Polar trips - includes all itineraries in the Arctic and Antarctic, Tailor-Made Experiences, Inca trail and Gorilla permit trips, Expedition style trips, Adventure Cruises operated by Variety, selected Patagonia trips and the Okavango Delta Fly-In Safari (UUAO). Excluded Gorilla Treks: Pre-purchased permits are required to secure the trek to see the Gorillas. Excluded trips are: YXOG, YXOCC, UXODC, YXOEC, YXOIC, YXOGC, YXOFC, UBODC, YGSU, YGSGC, YGAR, YGAG, YGAU, UBODC. Excluded Inca Trail trips - Pre-purchased permits are required to secure the trek. Excluded trips are: GGBL, GGBNC, GGBPC, GGBTC, GGBWC, GGBZC, GGCLC, GGCRC, GGHC-O, GGKIC, GGKY, GGOA, GGSA, GGSAC, GGSEC, GGSFC, GGSQ, GGSTC, GGSUC, GGTA, GGTBC, GGXT, GGXTC, GGYP, GGYM, GGYBC, GGYQC, GGYA, GGYC, GGYDC, GGYE, GGYEC, GGYCC. Excluded Select Patagonia trips - Internal flights are pre-purchased to secure the trip: Excluded trips are: GPTV, GPTU, GGCB, GGSJ. Full payment is required at least 56 days prior to travel and 90 days prior to travel for Adventure Cruise departures. If booking and traveling with less than 56 days to go until departure, full payment is needed at the time of booking. If the customer wishes to cancel and rebook or to change dates or tours outside the promotional period, they will be required to pay the full deposit towards the new trip. The offer can be applied to new bookings only. Under no circumstances will the offer be applied to existing bookings. There will be no extensions to the booking, travel or payment periods. The offer applies to the tour price only and cannot be used in conjunction with any other offer or discount. Prices, itineraries and inclusions are subject to change without notice. The trip is subject to availability and confirmation by Intrepid Travel at time of booking.

×

$1,545

Get Our Price
Get Quote

From

Fri,

Dec 25, 2020

To

Sun,

Jan 03, 2021
Deals

Promotions For This Departure

Current Promotions

Call or submit a quote for award-winning value and service!

$1 Deposit on Trips

Mention Promo Code: PT6767

$1 Deposit on Trips

Promotion Details

We get it - travel's a big decision. To make it a little easier, Intrepid has lowered their deposits to just $1. Put $1 down now to save a spot on your dream trip before it sells out, then pay the rest later. Plus as always receive our AffordableTours.com 5% extra savings. But hurry, you only have until January 30 to book with a $1 Deposit. Not all dates or itineraries will qualify, please contact your travel consultant for applicable vacations.

Must Book By Thu, Jan 30, 2020

View Promotion Terms & Conditions ›

The offer of $1 deposits to secure an Intrepid Travel small group adventure applies to bookings made January 13 at 12:00am EST - January 30, 2020 at 11:59pm EST and is valid on trips departing February 15 December 31, 2020. The $1 deposit offer is ONLY available to customers booking in the following currencies: USD and CAD. The $1 deposit can be paid towards any Intrepid Travel small group adventure with the following exclusions: Polar trips - includes all itineraries in the Arctic and Antarctic, Tailor-Made Experiences, Inca trail and Gorilla permit trips, Expedition style trips, Adventure Cruises operated by Variety, selected Patagonia trips and the Okavango Delta Fly-In Safari (UUAO). Excluded Gorilla Treks: Pre-purchased permits are required to secure the trek to see the Gorillas. Excluded trips are: YXOG, YXOCC, UXODC, YXOEC, YXOIC, YXOGC, YXOFC, UBODC, YGSU, YGSGC, YGAR, YGAG, YGAU, UBODC. Excluded Inca Trail trips - Pre-purchased permits are required to secure the trek. Excluded trips are: GGBL, GGBNC, GGBPC, GGBTC, GGBWC, GGBZC, GGCLC, GGCRC, GGHC-O, GGKIC, GGKY, GGOA, GGSA, GGSAC, GGSEC, GGSFC, GGSQ, GGSTC, GGSUC, GGTA, GGTBC, GGXT, GGXTC, GGYP, GGYM, GGYBC, GGYQC, GGYA, GGYC, GGYDC, GGYE, GGYEC, GGYCC. Excluded Select Patagonia trips - Internal flights are pre-purchased to secure the trip: Excluded trips are: GPTV, GPTU, GGCB, GGSJ. Full payment is required at least 56 days prior to travel and 90 days prior to travel for Adventure Cruise departures. If booking and traveling with less than 56 days to go until departure, full payment is needed at the time of booking. If the customer wishes to cancel and rebook or to change dates or tours outside the promotional period, they will be required to pay the full deposit towards the new trip. The offer can be applied to new bookings only. Under no circumstances will the offer be applied to existing bookings. There will be no extensions to the booking, travel or payment periods. The offer applies to the tour price only and cannot be used in conjunction with any other offer or discount. Prices, itineraries and inclusions are subject to change without notice. The trip is subject to availability and confirmation by Intrepid Travel at time of booking.

×

$1,545

Get Our Price
Get Quote

From

Fri,

Jan 01, 2021

To

Sun,

Jan 10, 2021
Deals

Promotions For This Departure

Current Promotions

Call or submit a quote for award-winning value and service!

$1 Deposit on Trips

Mention Promo Code: PT6767

$1 Deposit on Trips

Promotion Details

We get it - travel's a big decision. To make it a little easier, Intrepid has lowered their deposits to just $1. Put $1 down now to save a spot on your dream trip before it sells out, then pay the rest later. Plus as always receive our AffordableTours.com 5% extra savings. But hurry, you only have until January 30 to book with a $1 Deposit. Not all dates or itineraries will qualify, please contact your travel consultant for applicable vacations.

Must Book By Thu, Jan 30, 2020

View Promotion Terms & Conditions ›

The offer of $1 deposits to secure an Intrepid Travel small group adventure applies to bookings made January 13 at 12:00am EST - January 30, 2020 at 11:59pm EST and is valid on trips departing February 15 December 31, 2020. The $1 deposit offer is ONLY available to customers booking in the following currencies: USD and CAD. The $1 deposit can be paid towards any Intrepid Travel small group adventure with the following exclusions: Polar trips - includes all itineraries in the Arctic and Antarctic, Tailor-Made Experiences, Inca trail and Gorilla permit trips, Expedition style trips, Adventure Cruises operated by Variety, selected Patagonia trips and the Okavango Delta Fly-In Safari (UUAO). Excluded Gorilla Treks: Pre-purchased permits are required to secure the trek to see the Gorillas. Excluded trips are: YXOG, YXOCC, UXODC, YXOEC, YXOIC, YXOGC, YXOFC, UBODC, YGSU, YGSGC, YGAR, YGAG, YGAU, UBODC. Excluded Inca Trail trips - Pre-purchased permits are required to secure the trek. Excluded trips are: GGBL, GGBNC, GGBPC, GGBTC, GGBWC, GGBZC, GGCLC, GGCRC, GGHC-O, GGKIC, GGKY, GGOA, GGSA, GGSAC, GGSEC, GGSFC, GGSQ, GGSTC, GGSUC, GGTA, GGTBC, GGXT, GGXTC, GGYP, GGYM, GGYBC, GGYQC, GGYA, GGYC, GGYDC, GGYE, GGYEC, GGYCC. Excluded Select Patagonia trips - Internal flights are pre-purchased to secure the trip: Excluded trips are: GPTV, GPTU, GGCB, GGSJ. Full payment is required at least 56 days prior to travel and 90 days prior to travel for Adventure Cruise departures. If booking and traveling with less than 56 days to go until departure, full payment is needed at the time of booking. If the customer wishes to cancel and rebook or to change dates or tours outside the promotional period, they will be required to pay the full deposit towards the new trip. The offer can be applied to new bookings only. Under no circumstances will the offer be applied to existing bookings. There will be no extensions to the booking, travel or payment periods. The offer applies to the tour price only and cannot be used in conjunction with any other offer or discount. Prices, itineraries and inclusions are subject to change without notice. The trip is subject to availability and confirmation by Intrepid Travel at time of booking.

×

$1,510

Get Our Price
Get Quote

From

Fri,

Jan 08, 2021

To

Sun,

Jan 17, 2021
Deals

Promotions For This Departure

Current Promotions

Call or submit a quote for award-winning value and service!

$1 Deposit on Trips

Mention Promo Code: PT6767

$1 Deposit on Trips

Promotion Details

We get it - travel's a big decision. To make it a little easier, Intrepid has lowered their deposits to just $1. Put $1 down now to save a spot on your dream trip before it sells out, then pay the rest later. Plus as always receive our AffordableTours.com 5% extra savings. But hurry, you only have until January 30 to book with a $1 Deposit. Not all dates or itineraries will qualify, please contact your travel consultant for applicable vacations.

Must Book By Thu, Jan 30, 2020

View Promotion Terms & Conditions ›

The offer of $1 deposits to secure an Intrepid Travel small group adventure applies to bookings made January 13 at 12:00am EST - January 30, 2020 at 11:59pm EST and is valid on trips departing February 15 December 31, 2020. The $1 deposit offer is ONLY available to customers booking in the following currencies: USD and CAD. The $1 deposit can be paid towards any Intrepid Travel small group adventure with the following exclusions: Polar trips - includes all itineraries in the Arctic and Antarctic, Tailor-Made Experiences, Inca trail and Gorilla permit trips, Expedition style trips, Adventure Cruises operated by Variety, selected Patagonia trips and the Okavango Delta Fly-In Safari (UUAO). Excluded Gorilla Treks: Pre-purchased permits are required to secure the trek to see the Gorillas. Excluded trips are: YXOG, YXOCC, UXODC, YXOEC, YXOIC, YXOGC, YXOFC, UBODC, YGSU, YGSGC, YGAR, YGAG, YGAU, UBODC. Excluded Inca Trail trips - Pre-purchased permits are required to secure the trek. Excluded trips are: GGBL, GGBNC, GGBPC, GGBTC, GGBWC, GGBZC, GGCLC, GGCRC, GGHC-O, GGKIC, GGKY, GGOA, GGSA, GGSAC, GGSEC, GGSFC, GGSQ, GGSTC, GGSUC, GGTA, GGTBC, GGXT, GGXTC, GGYP, GGYM, GGYBC, GGYQC, GGYA, GGYC, GGYDC, GGYE, GGYEC, GGYCC. Excluded Select Patagonia trips - Internal flights are pre-purchased to secure the trip: Excluded trips are: GPTV, GPTU, GGCB, GGSJ. Full payment is required at least 56 days prior to travel and 90 days prior to travel for Adventure Cruise departures. If booking and traveling with less than 56 days to go until departure, full payment is needed at the time of booking. If the customer wishes to cancel and rebook or to change dates or tours outside the promotional period, they will be required to pay the full deposit towards the new trip. The offer can be applied to new bookings only. Under no circumstances will the offer be applied to existing bookings. There will be no extensions to the booking, travel or payment periods. The offer applies to the tour price only and cannot be used in conjunction with any other offer or discount. Prices, itineraries and inclusions are subject to change without notice. The trip is subject to availability and confirmation by Intrepid Travel at time of booking.

×

$1,470

Get Our Price
Get Quote

From

Fri,

Jan 15, 2021

To

Sun,

Jan 24, 2021
Deals

Promotions For This Departure

Current Promotions

Call or submit a quote for award-winning value and service!

$1 Deposit on Trips

Mention Promo Code: PT6767

$1 Deposit on Trips

Promotion Details

We get it - travel's a big decision. To make it a little easier, Intrepid has lowered their deposits to just $1. Put $1 down now to save a spot on your dream trip before it sells out, then pay the rest later. Plus as always receive our AffordableTours.com 5% extra savings. But hurry, you only have until January 30 to book with a $1 Deposit. Not all dates or itineraries will qualify, please contact your travel consultant for applicable vacations.

Must Book By Thu, Jan 30, 2020

View Promotion Terms & Conditions ›

The offer of $1 deposits to secure an Intrepid Travel small group adventure applies to bookings made January 13 at 12:00am EST - January 30, 2020 at 11:59pm EST and is valid on trips departing February 15 December 31, 2020. The $1 deposit offer is ONLY available to customers booking in the following currencies: USD and CAD. The $1 deposit can be paid towards any Intrepid Travel small group adventure with the following exclusions: Polar trips - includes all itineraries in the Arctic and Antarctic, Tailor-Made Experiences, Inca trail and Gorilla permit trips, Expedition style trips, Adventure Cruises operated by Variety, selected Patagonia trips and the Okavango Delta Fly-In Safari (UUAO). Excluded Gorilla Treks: Pre-purchased permits are required to secure the trek to see the Gorillas. Excluded trips are: YXOG, YXOCC, UXODC, YXOEC, YXOIC, YXOGC, YXOFC, UBODC, YGSU, YGSGC, YGAR, YGAG, YGAU, UBODC. Excluded Inca Trail trips - Pre-purchased permits are required to secure the trek. Excluded trips are: GGBL, GGBNC, GGBPC, GGBTC, GGBWC, GGBZC, GGCLC, GGCRC, GGHC-O, GGKIC, GGKY, GGOA, GGSA, GGSAC, GGSEC, GGSFC, GGSQ, GGSTC, GGSUC, GGTA, GGTBC, GGXT, GGXTC, GGYP, GGYM, GGYBC, GGYQC, GGYA, GGYC, GGYDC, GGYE, GGYEC, GGYCC. Excluded Select Patagonia trips - Internal flights are pre-purchased to secure the trip: Excluded trips are: GPTV, GPTU, GGCB, GGSJ. Full payment is required at least 56 days prior to travel and 90 days prior to travel for Adventure Cruise departures. If booking and traveling with less than 56 days to go until departure, full payment is needed at the time of booking. If the customer wishes to cancel and rebook or to change dates or tours outside the promotional period, they will be required to pay the full deposit towards the new trip. The offer can be applied to new bookings only. Under no circumstances will the offer be applied to existing bookings. There will be no extensions to the booking, travel or payment periods. The offer applies to the tour price only and cannot be used in conjunction with any other offer or discount. Prices, itineraries and inclusions are subject to change without notice. The trip is subject to availability and confirmation by Intrepid Travel at time of booking.

×

$1,470

Get Our Price
Get Quote

From

Fri,

Jan 22, 2021

To

Sun,

Jan 31, 2021
Deals

Promotions For This Departure

Current Promotions

Call or submit a quote for award-winning value and service!

$1 Deposit on Trips

Mention Promo Code: PT6767

$1 Deposit on Trips

Promotion Details

We get it - travel's a big decision. To make it a little easier, Intrepid has lowered their deposits to just $1. Put $1 down now to save a spot on your dream trip before it sells out, then pay the rest later. Plus as always receive our AffordableTours.com 5% extra savings. But hurry, you only have until January 30 to book with a $1 Deposit. Not all dates or itineraries will qualify, please contact your travel consultant for applicable vacations.

Must Book By Thu, Jan 30, 2020

View Promotion Terms & Conditions ›

The offer of $1 deposits to secure an Intrepid Travel small group adventure applies to bookings made January 13 at 12:00am EST - January 30, 2020 at 11:59pm EST and is valid on trips departing February 15 December 31, 2020. The $1 deposit offer is ONLY available to customers booking in the following currencies: USD and CAD. The $1 deposit can be paid towards any Intrepid Travel small group adventure with the following exclusions: Polar trips - includes all itineraries in the Arctic and Antarctic, Tailor-Made Experiences, Inca trail and Gorilla permit trips, Expedition style trips, Adventure Cruises operated by Variety, selected Patagonia trips and the Okavango Delta Fly-In Safari (UUAO). Excluded Gorilla Treks: Pre-purchased permits are required to secure the trek to see the Gorillas. Excluded trips are: YXOG, YXOCC, UXODC, YXOEC, YXOIC, YXOGC, YXOFC, UBODC, YGSU, YGSGC, YGAR, YGAG, YGAU, UBODC. Excluded Inca Trail trips - Pre-purchased permits are required to secure the trek. Excluded trips are: GGBL, GGBNC, GGBPC, GGBTC, GGBWC, GGBZC, GGCLC, GGCRC, GGHC-O, GGKIC, GGKY, GGOA, GGSA, GGSAC, GGSEC, GGSFC, GGSQ, GGSTC, GGSUC, GGTA, GGTBC, GGXT, GGXTC, GGYP, GGYM, GGYBC, GGYQC, GGYA, GGYC, GGYDC, GGYE, GGYEC, GGYCC. Excluded Select Patagonia trips - Internal flights are pre-purchased to secure the trip: Excluded trips are: GPTV, GPTU, GGCB, GGSJ. Full payment is required at least 56 days prior to travel and 90 days prior to travel for Adventure Cruise departures. If booking and traveling with less than 56 days to go until departure, full payment is needed at the time of booking. If the customer wishes to cancel and rebook or to change dates or tours outside the promotional period, they will be required to pay the full deposit towards the new trip. The offer can be applied to new bookings only. Under no circumstances will the offer be applied to existing bookings. There will be no extensions to the booking, travel or payment periods. The offer applies to the tour price only and cannot be used in conjunction with any other offer or discount. Prices, itineraries and inclusions are subject to change without notice. The trip is subject to availability and confirmation by Intrepid Travel at time of booking.

×

$1,470

Get Our Price
Get Quote

From

Fri,

Jan 29, 2021

To

Sun,

Feb 07, 2021
Deals

Promotions For This Departure

Current Promotions

Call or submit a quote for award-winning value and service!

$1 Deposit on Trips

Mention Promo Code: PT6767

$1 Deposit on Trips

Promotion Details

We get it - travel's a big decision. To make it a little easier, Intrepid has lowered their deposits to just $1. Put $1 down now to save a spot on your dream trip before it sells out, then pay the rest later. Plus as always receive our AffordableTours.com 5% extra savings. But hurry, you only have until January 30 to book with a $1 Deposit. Not all dates or itineraries will qualify, please contact your travel consultant for applicable vacations.

Must Book By Thu, Jan 30, 2020

View Promotion Terms & Conditions ›

The offer of $1 deposits to secure an Intrepid Travel small group adventure applies to bookings made January 13 at 12:00am EST - January 30, 2020 at 11:59pm EST and is valid on trips departing February 15 December 31, 2020. The $1 deposit offer is ONLY available to customers booking in the following currencies: USD and CAD. The $1 deposit can be paid towards any Intrepid Travel small group adventure with the following exclusions: Polar trips - includes all itineraries in the Arctic and Antarctic, Tailor-Made Experiences, Inca trail and Gorilla permit trips, Expedition style trips, Adventure Cruises operated by Variety, selected Patagonia trips and the Okavango Delta Fly-In Safari (UUAO). Excluded Gorilla Treks: Pre-purchased permits are required to secure the trek to see the Gorillas. Excluded trips are: YXOG, YXOCC, UXODC, YXOEC, YXOIC, YXOGC, YXOFC, UBODC, YGSU, YGSGC, YGAR, YGAG, YGAU, UBODC. Excluded Inca Trail trips - Pre-purchased permits are required to secure the trek. Excluded trips are: GGBL, GGBNC, GGBPC, GGBTC, GGBWC, GGBZC, GGCLC, GGCRC, GGHC-O, GGKIC, GGKY, GGOA, GGSA, GGSAC, GGSEC, GGSFC, GGSQ, GGSTC, GGSUC, GGTA, GGTBC, GGXT, GGXTC, GGYP, GGYM, GGYBC, GGYQC, GGYA, GGYC, GGYDC, GGYE, GGYEC, GGYCC. Excluded Select Patagonia trips - Internal flights are pre-purchased to secure the trip: Excluded trips are: GPTV, GPTU, GGCB, GGSJ. Full payment is required at least 56 days prior to travel and 90 days prior to travel for Adventure Cruise departures. If booking and traveling with less than 56 days to go until departure, full payment is needed at the time of booking. If the customer wishes to cancel and rebook or to change dates or tours outside the promotional period, they will be required to pay the full deposit towards the new trip. The offer can be applied to new bookings only. Under no circumstances will the offer be applied to existing bookings. There will be no extensions to the booking, travel or payment periods. The offer applies to the tour price only and cannot be used in conjunction with any other offer or discount. Prices, itineraries and inclusions are subject to change without notice. The trip is subject to availability and confirmation by Intrepid Travel at time of booking.

×

$1,405

Get Our Price
Get Quote

From

Fri,

Feb 05, 2021

To

Sun,

Feb 14, 2021
Deals

Promotions For This Departure

Current Promotions

Call or submit a quote for award-winning value and service!

$1 Deposit on Trips

Mention Promo Code: PT6767

$1 Deposit on Trips

Promotion Details

We get it - travel's a big decision. To make it a little easier, Intrepid has lowered their deposits to just $1. Put $1 down now to save a spot on your dream trip before it sells out, then pay the rest later. Plus as always receive our AffordableTours.com 5% extra savings. But hurry, you only have until January 30 to book with a $1 Deposit. Not all dates or itineraries will qualify, please contact your travel consultant for applicable vacations.

Must Book By Thu, Jan 30, 2020

View Promotion Terms & Conditions ›

The offer of $1 deposits to secure an Intrepid Travel small group adventure applies to bookings made January 13 at 12:00am EST - January 30, 2020 at 11:59pm EST and is valid on trips departing February 15 December 31, 2020. The $1 deposit offer is ONLY available to customers booking in the following currencies: USD and CAD. The $1 deposit can be paid towards any Intrepid Travel small group adventure with the following exclusions: Polar trips - includes all itineraries in the Arctic and Antarctic, Tailor-Made Experiences, Inca trail and Gorilla permit trips, Expedition style trips, Adventure Cruises operated by Variety, selected Patagonia trips and the Okavango Delta Fly-In Safari (UUAO). Excluded Gorilla Treks: Pre-purchased permits are required to secure the trek to see the Gorillas. Excluded trips are: YXOG, YXOCC, UXODC, YXOEC, YXOIC, YXOGC, YXOFC, UBODC, YGSU, YGSGC, YGAR, YGAG, YGAU, UBODC. Excluded Inca Trail trips - Pre-purchased permits are required to secure the trek. Excluded trips are: GGBL, GGBNC, GGBPC, GGBTC, GGBWC, GGBZC, GGCLC, GGCRC, GGHC-O, GGKIC, GGKY, GGOA, GGSA, GGSAC, GGSEC, GGSFC, GGSQ, GGSTC, GGSUC, GGTA, GGTBC, GGXT, GGXTC, GGYP, GGYM, GGYBC, GGYQC, GGYA, GGYC, GGYDC, GGYE, GGYEC, GGYCC. Excluded Select Patagonia trips - Internal flights are pre-purchased to secure the trip: Excluded trips are: GPTV, GPTU, GGCB, GGSJ. Full payment is required at least 56 days prior to travel and 90 days prior to travel for Adventure Cruise departures. If booking and traveling with less than 56 days to go until departure, full payment is needed at the time of booking. If the customer wishes to cancel and rebook or to change dates or tours outside the promotional period, they will be required to pay the full deposit towards the new trip. The offer can be applied to new bookings only. Under no circumstances will the offer be applied to existing bookings. There will be no extensions to the booking, travel or payment periods. The offer applies to the tour price only and cannot be used in conjunction with any other offer or discount. Prices, itineraries and inclusions are subject to change without notice. The trip is subject to availability and confirmation by Intrepid Travel at time of booking.

×

$1,405

Get Our Price
Get Quote

From

Fri,

Feb 12, 2021

To

Sun,

Feb 21, 2021
Deals

Promotions For This Departure

Current Promotions

Call or submit a quote for award-winning value and service!

$1 Deposit on Trips

Mention Promo Code: PT6767

$1 Deposit on Trips

Promotion Details

We get it - travel's a big decision. To make it a little easier, Intrepid has lowered their deposits to just $1. Put $1 down now to save a spot on your dream trip before it sells out, then pay the rest later. Plus as always receive our AffordableTours.com 5% extra savings. But hurry, you only have until January 30 to book with a $1 Deposit. Not all dates or itineraries will qualify, please contact your travel consultant for applicable vacations.

Must Book By Thu, Jan 30, 2020

View Promotion Terms & Conditions ›

The offer of $1 deposits to secure an Intrepid Travel small group adventure applies to bookings made January 13 at 12:00am EST - January 30, 2020 at 11:59pm EST and is valid on trips departing February 15 December 31, 2020. The $1 deposit offer is ONLY available to customers booking in the following currencies: USD and CAD. The $1 deposit can be paid towards any Intrepid Travel small group adventure with the following exclusions: Polar trips - includes all itineraries in the Arctic and Antarctic, Tailor-Made Experiences, Inca trail and Gorilla permit trips, Expedition style trips, Adventure Cruises operated by Variety, selected Patagonia trips and the Okavango Delta Fly-In Safari (UUAO). Excluded Gorilla Treks: Pre-purchased permits are required to secure the trek to see the Gorillas. Excluded trips are: YXOG, YXOCC, UXODC, YXOEC, YXOIC, YXOGC, YXOFC, UBODC, YGSU, YGSGC, YGAR, YGAG, YGAU, UBODC. Excluded Inca Trail trips - Pre-purchased permits are required to secure the trek. Excluded trips are: GGBL, GGBNC, GGBPC, GGBTC, GGBWC, GGBZC, GGCLC, GGCRC, GGHC-O, GGKIC, GGKY, GGOA, GGSA, GGSAC, GGSEC, GGSFC, GGSQ, GGSTC, GGSUC, GGTA, GGTBC, GGXT, GGXTC, GGYP, GGYM, GGYBC, GGYQC, GGYA, GGYC, GGYDC, GGYE, GGYEC, GGYCC. Excluded Select Patagonia trips - Internal flights are pre-purchased to secure the trip: Excluded trips are: GPTV, GPTU, GGCB, GGSJ. Full payment is required at least 56 days prior to travel and 90 days prior to travel for Adventure Cruise departures. If booking and traveling with less than 56 days to go until departure, full payment is needed at the time of booking. If the customer wishes to cancel and rebook or to change dates or tours outside the promotional period, they will be required to pay the full deposit towards the new trip. The offer can be applied to new bookings only. Under no circumstances will the offer be applied to existing bookings. There will be no extensions to the booking, travel or payment periods. The offer applies to the tour price only and cannot be used in conjunction with any other offer or discount. Prices, itineraries and inclusions are subject to change without notice. The trip is subject to availability and confirmation by Intrepid Travel at time of booking.

×

$1,405

Get Our Price
Get Quote

From

Fri,

Feb 19, 2021

To

Sun,

Feb 28, 2021
Deals

Promotions For This Departure

Current Promotions

Call or submit a quote for award-winning value and service!

$1 Deposit on Trips

Mention Promo Code: PT6767

$1 Deposit on Trips

Promotion Details

We get it - travel's a big decision. To make it a little easier, Intrepid has lowered their deposits to just $1. Put $1 down now to save a spot on your dream trip before it sells out, then pay the rest later. Plus as always receive our AffordableTours.com 5% extra savings. But hurry, you only have until January 30 to book with a $1 Deposit. Not all dates or itineraries will qualify, please contact your travel consultant for applicable vacations.

Must Book By Thu, Jan 30, 2020

View Promotion Terms & Conditions ›

The offer of $1 deposits to secure an Intrepid Travel small group adventure applies to bookings made January 13 at 12:00am EST - January 30, 2020 at 11:59pm EST and is valid on trips departing February 15 December 31, 2020. The $1 deposit offer is ONLY available to customers booking in the following currencies: USD and CAD. The $1 deposit can be paid towards any Intrepid Travel small group adventure with the following exclusions: Polar trips - includes all itineraries in the Arctic and Antarctic, Tailor-Made Experiences, Inca trail and Gorilla permit trips, Expedition style trips, Adventure Cruises operated by Variety, selected Patagonia trips and the Okavango Delta Fly-In Safari (UUAO). Excluded Gorilla Treks: Pre-purchased permits are required to secure the trek to see the Gorillas. Excluded trips are: YXOG, YXOCC, UXODC, YXOEC, YXOIC, YXOGC, YXOFC, UBODC, YGSU, YGSGC, YGAR, YGAG, YGAU, UBODC. Excluded Inca Trail trips - Pre-purchased permits are required to secure the trek. Excluded trips are: GGBL, GGBNC, GGBPC, GGBTC, GGBWC, GGBZC, GGCLC, GGCRC, GGHC-O, GGKIC, GGKY, GGOA, GGSA, GGSAC, GGSEC, GGSFC, GGSQ, GGSTC, GGSUC, GGTA, GGTBC, GGXT, GGXTC, GGYP, GGYM, GGYBC, GGYQC, GGYA, GGYC, GGYDC, GGYE, GGYEC, GGYCC. Excluded Select Patagonia trips - Internal flights are pre-purchased to secure the trip: Excluded trips are: GPTV, GPTU, GGCB, GGSJ. Full payment is required at least 56 days prior to travel and 90 days prior to travel for Adventure Cruise departures. If booking and traveling with less than 56 days to go until departure, full payment is needed at the time of booking. If the customer wishes to cancel and rebook or to change dates or tours outside the promotional period, they will be required to pay the full deposit towards the new trip. The offer can be applied to new bookings only. Under no circumstances will the offer be applied to existing bookings. There will be no extensions to the booking, travel or payment periods. The offer applies to the tour price only and cannot be used in conjunction with any other offer or discount. Prices, itineraries and inclusions are subject to change without notice. The trip is subject to availability and confirmation by Intrepid Travel at time of booking.

×

$1,405

Get Our Price
Get Quote

From

Fri,

Feb 26, 2021

To

Sun,

Mar 07, 2021
Deals

Promotions For This Departure

Current Promotions

Call or submit a quote for award-winning value and service!

$1 Deposit on Trips

Mention Promo Code: PT6767

$1 Deposit on Trips

Promotion Details

We get it - travel's a big decision. To make it a little easier, Intrepid has lowered their deposits to just $1. Put $1 down now to save a spot on your dream trip before it sells out, then pay the rest later. Plus as always receive our AffordableTours.com 5% extra savings. But hurry, you only have until January 30 to book with a $1 Deposit. Not all dates or itineraries will qualify, please contact your travel consultant for applicable vacations.

Must Book By Thu, Jan 30, 2020

View Promotion Terms & Conditions ›

The offer of $1 deposits to secure an Intrepid Travel small group adventure applies to bookings made January 13 at 12:00am EST - January 30, 2020 at 11:59pm EST and is valid on trips departing February 15 December 31, 2020. The $1 deposit offer is ONLY available to customers booking in the following currencies: USD and CAD. The $1 deposit can be paid towards any Intrepid Travel small group adventure with the following exclusions: Polar trips - includes all itineraries in the Arctic and Antarctic, Tailor-Made Experiences, Inca trail and Gorilla permit trips, Expedition style trips, Adventure Cruises operated by Variety, selected Patagonia trips and the Okavango Delta Fly-In Safari (UUAO). Excluded Gorilla Treks: Pre-purchased permits are required to secure the trek to see the Gorillas. Excluded trips are: YXOG, YXOCC, UXODC, YXOEC, YXOIC, YXOGC, YXOFC, UBODC, YGSU, YGSGC, YGAR, YGAG, YGAU, UBODC. Excluded Inca Trail trips - Pre-purchased permits are required to secure the trek. Excluded trips are: GGBL, GGBNC, GGBPC, GGBTC, GGBWC, GGBZC, GGCLC, GGCRC, GGHC-O, GGKIC, GGKY, GGOA, GGSA, GGSAC, GGSEC, GGSFC, GGSQ, GGSTC, GGSUC, GGTA, GGTBC, GGXT, GGXTC, GGYP, GGYM, GGYBC, GGYQC, GGYA, GGYC, GGYDC, GGYE, GGYEC, GGYCC. Excluded Select Patagonia trips - Internal flights are pre-purchased to secure the trip: Excluded trips are: GPTV, GPTU, GGCB, GGSJ. Full payment is required at least 56 days prior to travel and 90 days prior to travel for Adventure Cruise departures. If booking and traveling with less than 56 days to go until departure, full payment is needed at the time of booking. If the customer wishes to cancel and rebook or to change dates or tours outside the promotional period, they will be required to pay the full deposit towards the new trip. The offer can be applied to new bookings only. Under no circumstances will the offer be applied to existing bookings. There will be no extensions to the booking, travel or payment periods. The offer applies to the tour price only and cannot be used in conjunction with any other offer or discount. Prices, itineraries and inclusions are subject to change without notice. The trip is subject to availability and confirmation by Intrepid Travel at time of booking.

×

$1,405

Get Our Price
Get Quote

From

Fri,

Mar 05, 2021

To

Sun,

Mar 14, 2021
Deals

Promotions For This Departure

Current Promotions

Call or submit a quote for award-winning value and service!

$1 Deposit on Trips

Mention Promo Code: PT6767

$1 Deposit on Trips

Promotion Details

We get it - travel's a big decision. To make it a little easier, Intrepid has lowered their deposits to just $1. Put $1 down now to save a spot on your dream trip before it sells out, then pay the rest later. Plus as always receive our AffordableTours.com 5% extra savings. But hurry, you only have until January 30 to book with a $1 Deposit. Not all dates or itineraries will qualify, please contact your travel consultant for applicable vacations.

Must Book By Thu, Jan 30, 2020

View Promotion Terms & Conditions ›

The offer of $1 deposits to secure an Intrepid Travel small group adventure applies to bookings made January 13 at 12:00am EST - January 30, 2020 at 11:59pm EST and is valid on trips departing February 15 December 31, 2020. The $1 deposit offer is ONLY available to customers booking in the following currencies: USD and CAD. The $1 deposit can be paid towards any Intrepid Travel small group adventure with the following exclusions: Polar trips - includes all itineraries in the Arctic and Antarctic, Tailor-Made Experiences, Inca trail and Gorilla permit trips, Expedition style trips, Adventure Cruises operated by Variety, selected Patagonia trips and the Okavango Delta Fly-In Safari (UUAO). Excluded Gorilla Treks: Pre-purchased permits are required to secure the trek to see the Gorillas. Excluded trips are: YXOG, YXOCC, UXODC, YXOEC, YXOIC, YXOGC, YXOFC, UBODC, YGSU, YGSGC, YGAR, YGAG, YGAU, UBODC. Excluded Inca Trail trips - Pre-purchased permits are required to secure the trek. Excluded trips are: GGBL, GGBNC, GGBPC, GGBTC, GGBWC, GGBZC, GGCLC, GGCRC, GGHC-O, GGKIC, GGKY, GGOA, GGSA, GGSAC, GGSEC, GGSFC, GGSQ, GGSTC, GGSUC, GGTA, GGTBC, GGXT, GGXTC, GGYP, GGYM, GGYBC, GGYQC, GGYA, GGYC, GGYDC, GGYE, GGYEC, GGYCC. Excluded Select Patagonia trips - Internal flights are pre-purchased to secure the trip: Excluded trips are: GPTV, GPTU, GGCB, GGSJ. Full payment is required at least 56 days prior to travel and 90 days prior to travel for Adventure Cruise departures. If booking and traveling with less than 56 days to go until departure, full payment is needed at the time of booking. If the customer wishes to cancel and rebook or to change dates or tours outside the promotional period, they will be required to pay the full deposit towards the new trip. The offer can be applied to new bookings only. Under no circumstances will the offer be applied to existing bookings. There will be no extensions to the booking, travel or payment periods. The offer applies to the tour price only and cannot be used in conjunction with any other offer or discount. Prices, itineraries and inclusions are subject to change without notice. The trip is subject to availability and confirmation by Intrepid Travel at time of booking.

×

$1,365

Get Our Price
Get Quote

From

Fri,

Mar 12, 2021

To

Sun,

Mar 21, 2021
Deals

Promotions For This Departure

Current Promotions

Call or submit a quote for award-winning value and service!

$1 Deposit on Trips

Mention Promo Code: PT6767

$1 Deposit on Trips

Promotion Details

We get it - travel's a big decision. To make it a little easier, Intrepid has lowered their deposits to just $1. Put $1 down now to save a spot on your dream trip before it sells out, then pay the rest later. Plus as always receive our AffordableTours.com 5% extra savings. But hurry, you only have until January 30 to book with a $1 Deposit. Not all dates or itineraries will qualify, please contact your travel consultant for applicable vacations.

Must Book By Thu, Jan 30, 2020

View Promotion Terms & Conditions ›

The offer of $1 deposits to secure an Intrepid Travel small group adventure applies to bookings made January 13 at 12:00am EST - January 30, 2020 at 11:59pm EST and is valid on trips departing February 15 December 31, 2020. The $1 deposit offer is ONLY available to customers booking in the following currencies: USD and CAD. The $1 deposit can be paid towards any Intrepid Travel small group adventure with the following exclusions: Polar trips - includes all itineraries in the Arctic and Antarctic, Tailor-Made Experiences, Inca trail and Gorilla permit trips, Expedition style trips, Adventure Cruises operated by Variety, selected Patagonia trips and the Okavango Delta Fly-In Safari (UUAO). Excluded Gorilla Treks: Pre-purchased permits are required to secure the trek to see the Gorillas. Excluded trips are: YXOG, YXOCC, UXODC, YXOEC, YXOIC, YXOGC, YXOFC, UBODC, YGSU, YGSGC, YGAR, YGAG, YGAU, UBODC. Excluded Inca Trail trips - Pre-purchased permits are required to secure the trek. Excluded trips are: GGBL, GGBNC, GGBPC, GGBTC, GGBWC, GGBZC, GGCLC, GGCRC, GGHC-O, GGKIC, GGKY, GGOA, GGSA, GGSAC, GGSEC, GGSFC, GGSQ, GGSTC, GGSUC, GGTA, GGTBC, GGXT, GGXTC, GGYP, GGYM, GGYBC, GGYQC, GGYA, GGYC, GGYDC, GGYE, GGYEC, GGYCC. Excluded Select Patagonia trips - Internal flights are pre-purchased to secure the trip: Excluded trips are: GPTV, GPTU, GGCB, GGSJ. Full payment is required at least 56 days prior to travel and 90 days prior to travel for Adventure Cruise departures. If booking and traveling with less than 56 days to go until departure, full payment is needed at the time of booking. If the customer wishes to cancel and rebook or to change dates or tours outside the promotional period, they will be required to pay the full deposit towards the new trip. The offer can be applied to new bookings only. Under no circumstances will the offer be applied to existing bookings. There will be no extensions to the booking, travel or payment periods. The offer applies to the tour price only and cannot be used in conjunction with any other offer or discount. Prices, itineraries and inclusions are subject to change without notice. The trip is subject to availability and confirmation by Intrepid Travel at time of booking.

×

$1,365

Get Our Price
Get Quote

From

Fri,

Mar 19, 2021

To

Sun,

Mar 28, 2021
Deals

Promotions For This Departure

Current Promotions

Call or submit a quote for award-winning value and service!

$1 Deposit on Trips

Mention Promo Code: PT6767

$1 Deposit on Trips

Promotion Details

We get it - travel's a big decision. To make it a little easier, Intrepid has lowered their deposits to just $1. Put $1 down now to save a spot on your dream trip before it sells out, then pay the rest later. Plus as always receive our AffordableTours.com 5% extra savings. But hurry, you only have until January 30 to book with a $1 Deposit. Not all dates or itineraries will qualify, please contact your travel consultant for applicable vacations.

Must Book By Thu, Jan 30, 2020

View Promotion Terms & Conditions ›

The offer of $1 deposits to secure an Intrepid Travel small group adventure applies to bookings made January 13 at 12:00am EST - January 30, 2020 at 11:59pm EST and is valid on trips departing February 15 December 31, 2020. The $1 deposit offer is ONLY available to customers booking in the following currencies: USD and CAD. The $1 deposit can be paid towards any Intrepid Travel small group adventure with the following exclusions: Polar trips - includes all itineraries in the Arctic and Antarctic, Tailor-Made Experiences, Inca trail and Gorilla permit trips, Expedition style trips, Adventure Cruises operated by Variety, selected Patagonia trips and the Okavango Delta Fly-In Safari (UUAO). Excluded Gorilla Treks: Pre-purchased permits are required to secure the trek to see the Gorillas. Excluded trips are: YXOG, YXOCC, UXODC, YXOEC, YXOIC, YXOGC, YXOFC, UBODC, YGSU, YGSGC, YGAR, YGAG, YGAU, UBODC. Excluded Inca Trail trips - Pre-purchased permits are required to secure the trek. Excluded trips are: GGBL, GGBNC, GGBPC, GGBTC, GGBWC, GGBZC, GGCLC, GGCRC, GGHC-O, GGKIC, GGKY, GGOA, GGSA, GGSAC, GGSEC, GGSFC, GGSQ, GGSTC, GGSUC, GGTA, GGTBC, GGXT, GGXTC, GGYP, GGYM, GGYBC, GGYQC, GGYA, GGYC, GGYDC, GGYE, GGYEC, GGYCC. Excluded Select Patagonia trips - Internal flights are pre-purchased to secure the trip: Excluded trips are: GPTV, GPTU, GGCB, GGSJ. Full payment is required at least 56 days prior to travel and 90 days prior to travel for Adventure Cruise departures. If booking and traveling with less than 56 days to go until departure, full payment is needed at the time of booking. If the customer wishes to cancel and rebook or to change dates or tours outside the promotional period, they will be required to pay the full deposit towards the new trip. The offer can be applied to new bookings only. Under no circumstances will the offer be applied to existing bookings. There will be no extensions to the booking, travel or payment periods. The offer applies to the tour price only and cannot be used in conjunction with any other offer or discount. Prices, itineraries and inclusions are subject to change without notice. The trip is subject to availability and confirmation by Intrepid Travel at time of booking.

×

$1,365

Get Our Price
Get Quote

From

Fri,

Mar 26, 2021

To

Sun,

Apr 04, 2021
Deals

Promotions For This Departure

Current Promotions

Call or submit a quote for award-winning value and service!

$1 Deposit on Trips

Mention Promo Code: PT6767

$1 Deposit on Trips

Promotion Details

We get it - travel's a big decision. To make it a little easier, Intrepid has lowered their deposits to just $1. Put $1 down now to save a spot on your dream trip before it sells out, then pay the rest later. Plus as always receive our AffordableTours.com 5% extra savings. But hurry, you only have until January 30 to book with a $1 Deposit. Not all dates or itineraries will qualify, please contact your travel consultant for applicable vacations.

Must Book By Thu, Jan 30, 2020

View Promotion Terms & Conditions ›

The offer of $1 deposits to secure an Intrepid Travel small group adventure applies to bookings made January 13 at 12:00am EST - January 30, 2020 at 11:59pm EST and is valid on trips departing February 15 December 31, 2020. The $1 deposit offer is ONLY available to customers booking in the following currencies: USD and CAD. The $1 deposit can be paid towards any Intrepid Travel small group adventure with the following exclusions: Polar trips - includes all itineraries in the Arctic and Antarctic, Tailor-Made Experiences, Inca trail and Gorilla permit trips, Expedition style trips, Adventure Cruises operated by Variety, selected Patagonia trips and the Okavango Delta Fly-In Safari (UUAO). Excluded Gorilla Treks: Pre-purchased permits are required to secure the trek to see the Gorillas. Excluded trips are: YXOG, YXOCC, UXODC, YXOEC, YXOIC, YXOGC, YXOFC, UBODC, YGSU, YGSGC, YGAR, YGAG, YGAU, UBODC. Excluded Inca Trail trips - Pre-purchased permits are required to secure the trek. Excluded trips are: GGBL, GGBNC, GGBPC, GGBTC, GGBWC, GGBZC, GGCLC, GGCRC, GGHC-O, GGKIC, GGKY, GGOA, GGSA, GGSAC, GGSEC, GGSFC, GGSQ, GGSTC, GGSUC, GGTA, GGTBC, GGXT, GGXTC, GGYP, GGYM, GGYBC, GGYQC, GGYA, GGYC, GGYDC, GGYE, GGYEC, GGYCC. Excluded Select Patagonia trips - Internal flights are pre-purchased to secure the trip: Excluded trips are: GPTV, GPTU, GGCB, GGSJ. Full payment is required at least 56 days prior to travel and 90 days prior to travel for Adventure Cruise departures. If booking and traveling with less than 56 days to go until departure, full payment is needed at the time of booking. If the customer wishes to cancel and rebook or to change dates or tours outside the promotional period, they will be required to pay the full deposit towards the new trip. The offer can be applied to new bookings only. Under no circumstances will the offer be applied to existing bookings. There will be no extensions to the booking, travel or payment periods. The offer applies to the tour price only and cannot be used in conjunction with any other offer or discount. Prices, itineraries and inclusions are subject to change without notice. The trip is subject to availability and confirmation by Intrepid Travel at time of booking.

×

$1,365

Get Our Price
Get Quote

From

Fri,

Apr 02, 2021

To

Sun,

Apr 11, 2021
Deals

Promotions For This Departure

Current Promotions

Call or submit a quote for award-winning value and service!

$1 Deposit on Trips

Mention Promo Code: PT6767

$1 Deposit on Trips

Promotion Details

We get it - travel's a big decision. To make it a little easier, Intrepid has lowered their deposits to just $1. Put $1 down now to save a spot on your dream trip before it sells out, then pay the rest later. Plus as always receive our AffordableTours.com 5% extra savings. But hurry, you only have until January 30 to book with a $1 Deposit. Not all dates or itineraries will qualify, please contact your travel consultant for applicable vacations.

Must Book By Thu, Jan 30, 2020

View Promotion Terms & Conditions ›

The offer of $1 deposits to secure an Intrepid Travel small group adventure applies to bookings made January 13 at 12:00am EST - January 30, 2020 at 11:59pm EST and is valid on trips departing February 15 December 31, 2020. The $1 deposit offer is ONLY available to customers booking in the following currencies: USD and CAD. The $1 deposit can be paid towards any Intrepid Travel small group adventure with the following exclusions: Polar trips - includes all itineraries in the Arctic and Antarctic, Tailor-Made Experiences, Inca trail and Gorilla permit trips, Expedition style trips, Adventure Cruises operated by Variety, selected Patagonia trips and the Okavango Delta Fly-In Safari (UUAO). Excluded Gorilla Treks: Pre-purchased permits are required to secure the trek to see the Gorillas. Excluded trips are: YXOG, YXOCC, UXODC, YXOEC, YXOIC, YXOGC, YXOFC, UBODC, YGSU, YGSGC, YGAR, YGAG, YGAU, UBODC. Excluded Inca Trail trips - Pre-purchased permits are required to secure the trek. Excluded trips are: GGBL, GGBNC, GGBPC, GGBTC, GGBWC, GGBZC, GGCLC, GGCRC, GGHC-O, GGKIC, GGKY, GGOA, GGSA, GGSAC, GGSEC, GGSFC, GGSQ, GGSTC, GGSUC, GGTA, GGTBC, GGXT, GGXTC, GGYP, GGYM, GGYBC, GGYQC, GGYA, GGYC, GGYDC, GGYE, GGYEC, GGYCC. Excluded Select Patagonia trips - Internal flights are pre-purchased to secure the trip: Excluded trips are: GPTV, GPTU, GGCB, GGSJ. Full payment is required at least 56 days prior to travel and 90 days prior to travel for Adventure Cruise departures. If booking and traveling with less than 56 days to go until departure, full payment is needed at the time of booking. If the customer wishes to cancel and rebook or to change dates or tours outside the promotional period, they will be required to pay the full deposit towards the new trip. The offer can be applied to new bookings only. Under no circumstances will the offer be applied to existing bookings. There will be no extensions to the booking, travel or payment periods. The offer applies to the tour price only and cannot be used in conjunction with any other offer or discount. Prices, itineraries and inclusions are subject to change without notice. The trip is subject to availability and confirmation by Intrepid Travel at time of booking.

×

$1,365

Get Our Price
Get Quote

From

Fri,

Apr 09, 2021

To

Sun,

Apr 18, 2021
Deals

Promotions For This Departure

Current Promotions

Call or submit a quote for award-winning value and service!

$1 Deposit on Trips

Mention Promo Code: PT6767

$1 Deposit on Trips

Promotion Details

We get it - travel's a big decision. To make it a little easier, Intrepid has lowered their deposits to just $1. Put $1 down now to save a spot on your dream trip before it sells out, then pay the rest later. Plus as always receive our AffordableTours.com 5% extra savings. But hurry, you only have until January 30 to book with a $1 Deposit. Not all dates or itineraries will qualify, please contact your travel consultant for applicable vacations.

Must Book By Thu, Jan 30, 2020

View Promotion Terms & Conditions ›

The offer of $1 deposits to secure an Intrepid Travel small group adventure applies to bookings made January 13 at 12:00am EST - January 30, 2020 at 11:59pm EST and is valid on trips departing February 15 December 31, 2020. The $1 deposit offer is ONLY available to customers booking in the following currencies: USD and CAD. The $1 deposit can be paid towards any Intrepid Travel small group adventure with the following exclusions: Polar trips - includes all itineraries in the Arctic and Antarctic, Tailor-Made Experiences, Inca trail and Gorilla permit trips, Expedition style trips, Adventure Cruises operated by Variety, selected Patagonia trips and the Okavango Delta Fly-In Safari (UUAO). Excluded Gorilla Treks: Pre-purchased permits are required to secure the trek to see the Gorillas. Excluded trips are: YXOG, YXOCC, UXODC, YXOEC, YXOIC, YXOGC, YXOFC, UBODC, YGSU, YGSGC, YGAR, YGAG, YGAU, UBODC. Excluded Inca Trail trips - Pre-purchased permits are required to secure the trek. Excluded trips are: GGBL, GGBNC, GGBPC, GGBTC, GGBWC, GGBZC, GGCLC, GGCRC, GGHC-O, GGKIC, GGKY, GGOA, GGSA, GGSAC, GGSEC, GGSFC, GGSQ, GGSTC, GGSUC, GGTA, GGTBC, GGXT, GGXTC, GGYP, GGYM, GGYBC, GGYQC, GGYA, GGYC, GGYDC, GGYE, GGYEC, GGYCC. Excluded Select Patagonia trips - Internal flights are pre-purchased to secure the trip: Excluded trips are: GPTV, GPTU, GGCB, GGSJ. Full payment is required at least 56 days prior to travel and 90 days prior to travel for Adventure Cruise departures. If booking and traveling with less than 56 days to go until departure, full payment is needed at the time of booking. If the customer wishes to cancel and rebook or to change dates or tours outside the promotional period, they will be required to pay the full deposit towards the new trip. The offer can be applied to new bookings only. Under no circumstances will the offer be applied to existing bookings. There will be no extensions to the booking, travel or payment periods. The offer applies to the tour price only and cannot be used in conjunction with any other offer or discount. Prices, itineraries and inclusions are subject to change without notice. The trip is subject to availability and confirmation by Intrepid Travel at time of booking.

×

$1,365

Get Our Price
Get Quote

From

Fri,

Apr 16, 2021

To

Sun,

Apr 25, 2021
Deals

Promotions For This Departure

Current Promotions

Call or submit a quote for award-winning value and service!

$1 Deposit on Trips

Mention Promo Code: PT6767

$1 Deposit on Trips

Promotion Details

We get it - travel's a big decision. To make it a little easier, Intrepid has lowered their deposits to just $1. Put $1 down now to save a spot on your dream trip before it sells out, then pay the rest later. Plus as always receive our AffordableTours.com 5% extra savings. But hurry, you only have until January 30 to book with a $1 Deposit. Not all dates or itineraries will qualify, please contact your travel consultant for applicable vacations.

Must Book By Thu, Jan 30, 2020

View Promotion Terms & Conditions ›

The offer of $1 deposits to secure an Intrepid Travel small group adventure applies to bookings made January 13 at 12:00am EST - January 30, 2020 at 11:59pm EST and is valid on trips departing February 15 December 31, 2020. The $1 deposit offer is ONLY available to customers booking in the following currencies: USD and CAD. The $1 deposit can be paid towards any Intrepid Travel small group adventure with the following exclusions: Polar trips - includes all itineraries in the Arctic and Antarctic, Tailor-Made Experiences, Inca trail and Gorilla permit trips, Expedition style trips, Adventure Cruises operated by Variety, selected Patagonia trips and the Okavango Delta Fly-In Safari (UUAO). Excluded Gorilla Treks: Pre-purchased permits are required to secure the trek to see the Gorillas. Excluded trips are: YXOG, YXOCC, UXODC, YXOEC, YXOIC, YXOGC, YXOFC, UBODC, YGSU, YGSGC, YGAR, YGAG, YGAU, UBODC. Excluded Inca Trail trips - Pre-purchased permits are required to secure the trek. Excluded trips are: GGBL, GGBNC, GGBPC, GGBTC, GGBWC, GGBZC, GGCLC, GGCRC, GGHC-O, GGKIC, GGKY, GGOA, GGSA, GGSAC, GGSEC, GGSFC, GGSQ, GGSTC, GGSUC, GGTA, GGTBC, GGXT, GGXTC, GGYP, GGYM, GGYBC, GGYQC, GGYA, GGYC, GGYDC, GGYE, GGYEC, GGYCC. Excluded Select Patagonia trips - Internal flights are pre-purchased to secure the trip: Excluded trips are: GPTV, GPTU, GGCB, GGSJ. Full payment is required at least 56 days prior to travel and 90 days prior to travel for Adventure Cruise departures. If booking and traveling with less than 56 days to go until departure, full payment is needed at the time of booking. If the customer wishes to cancel and rebook or to change dates or tours outside the promotional period, they will be required to pay the full deposit towards the new trip. The offer can be applied to new bookings only. Under no circumstances will the offer be applied to existing bookings. There will be no extensions to the booking, travel or payment periods. The offer applies to the tour price only and cannot be used in conjunction with any other offer or discount. Prices, itineraries and inclusions are subject to change without notice. The trip is subject to availability and confirmation by Intrepid Travel at time of booking.

×

$1,365

Get Our Price
Get Quote

From

Fri,

Apr 23, 2021

To

Sun,

May 02, 2021
Deals

Promotions For This Departure

Current Promotions

Call or submit a quote for award-winning value and service!

$1 Deposit on Trips

Mention Promo Code: PT6767

$1 Deposit on Trips

Promotion Details

We get it - travel's a big decision. To make it a little easier, Intrepid has lowered their deposits to just $1. Put $1 down now to save a spot on your dream trip before it sells out, then pay the rest later. Plus as always receive our AffordableTours.com 5% extra savings. But hurry, you only have until January 30 to book with a $1 Deposit. Not all dates or itineraries will qualify, please contact your travel consultant for applicable vacations.

Must Book By Thu, Jan 30, 2020

View Promotion Terms & Conditions ›

The offer of $1 deposits to secure an Intrepid Travel small group adventure applies to bookings made January 13 at 12:00am EST - January 30, 2020 at 11:59pm EST and is valid on trips departing February 15 December 31, 2020. The $1 deposit offer is ONLY available to customers booking in the following currencies: USD and CAD. The $1 deposit can be paid towards any Intrepid Travel small group adventure with the following exclusions: Polar trips - includes all itineraries in the Arctic and Antarctic, Tailor-Made Experiences, Inca trail and Gorilla permit trips, Expedition style trips, Adventure Cruises operated by Variety, selected Patagonia trips and the Okavango Delta Fly-In Safari (UUAO). Excluded Gorilla Treks: Pre-purchased permits are required to secure the trek to see the Gorillas. Excluded trips are: YXOG, YXOCC, UXODC, YXOEC, YXOIC, YXOGC, YXOFC, UBODC, YGSU, YGSGC, YGAR, YGAG, YGAU, UBODC. Excluded Inca Trail trips - Pre-purchased permits are required to secure the trek. Excluded trips are: GGBL, GGBNC, GGBPC, GGBTC, GGBWC, GGBZC, GGCLC, GGCRC, GGHC-O, GGKIC, GGKY, GGOA, GGSA, GGSAC, GGSEC, GGSFC, GGSQ, GGSTC, GGSUC, GGTA, GGTBC, GGXT, GGXTC, GGYP, GGYM, GGYBC, GGYQC, GGYA, GGYC, GGYDC, GGYE, GGYEC, GGYCC. Excluded Select Patagonia trips - Internal flights are pre-purchased to secure the trip: Excluded trips are: GPTV, GPTU, GGCB, GGSJ. Full payment is required at least 56 days prior to travel and 90 days prior to travel for Adventure Cruise departures. If booking and traveling with less than 56 days to go until departure, full payment is needed at the time of booking. If the customer wishes to cancel and rebook or to change dates or tours outside the promotional period, they will be required to pay the full deposit towards the new trip. The offer can be applied to new bookings only. Under no circumstances will the offer be applied to existing bookings. There will be no extensions to the booking, travel or payment periods. The offer applies to the tour price only and cannot be used in conjunction with any other offer or discount. Prices, itineraries and inclusions are subject to change without notice. The trip is subject to availability and confirmation by Intrepid Travel at time of booking.

×

$1,365

Get Our Price
Get Quote

From

Fri,

Apr 30, 2021

To

Sun,

May 09, 2021
Deals

Promotions For This Departure

Current Promotions

Call or submit a quote for award-winning value and service!

$1 Deposit on Trips

Mention Promo Code: PT6767

$1 Deposit on Trips

Promotion Details

We get it - travel's a big decision. To make it a little easier, Intrepid has lowered their deposits to just $1. Put $1 down now to save a spot on your dream trip before it sells out, then pay the rest later. Plus as always receive our AffordableTours.com 5% extra savings. But hurry, you only have until January 30 to book with a $1 Deposit. Not all dates or itineraries will qualify, please contact your travel consultant for applicable vacations.

Must Book By Thu, Jan 30, 2020

View Promotion Terms & Conditions ›

The offer of $1 deposits to secure an Intrepid Travel small group adventure applies to bookings made January 13 at 12:00am EST - January 30, 2020 at 11:59pm EST and is valid on trips departing February 15 December 31, 2020. The $1 deposit offer is ONLY available to customers booking in the following currencies: USD and CAD. The $1 deposit can be paid towards any Intrepid Travel small group adventure with the following exclusions: Polar trips - includes all itineraries in the Arctic and Antarctic, Tailor-Made Experiences, Inca trail and Gorilla permit trips, Expedition style trips, Adventure Cruises operated by Variety, selected Patagonia trips and the Okavango Delta Fly-In Safari (UUAO). Excluded Gorilla Treks: Pre-purchased permits are required to secure the trek to see the Gorillas. Excluded trips are: YXOG, YXOCC, UXODC, YXOEC, YXOIC, YXOGC, YXOFC, UBODC, YGSU, YGSGC, YGAR, YGAG, YGAU, UBODC. Excluded Inca Trail trips - Pre-purchased permits are required to secure the trek. Excluded trips are: GGBL, GGBNC, GGBPC, GGBTC, GGBWC, GGBZC, GGCLC, GGCRC, GGHC-O, GGKIC, GGKY, GGOA, GGSA, GGSAC, GGSEC, GGSFC, GGSQ, GGSTC, GGSUC, GGTA, GGTBC, GGXT, GGXTC, GGYP, GGYM, GGYBC, GGYQC, GGYA, GGYC, GGYDC, GGYE, GGYEC, GGYCC. Excluded Select Patagonia trips - Internal flights are pre-purchased to secure the trip: Excluded trips are: GPTV, GPTU, GGCB, GGSJ. Full payment is required at least 56 days prior to travel and 90 days prior to travel for Adventure Cruise departures. If booking and traveling with less than 56 days to go until departure, full payment is needed at the time of booking. If the customer wishes to cancel and rebook or to change dates or tours outside the promotional period, they will be required to pay the full deposit towards the new trip. The offer can be applied to new bookings only. Under no circumstances will the offer be applied to existing bookings. There will be no extensions to the booking, travel or payment periods. The offer applies to the tour price only and cannot be used in conjunction with any other offer or discount. Prices, itineraries and inclusions are subject to change without notice. The trip is subject to availability and confirmation by Intrepid Travel at time of booking.

×

$1,365

Get Our Price
Get Quote

From

Fri,

May 07, 2021

To

Sun,

May 16, 2021
Deals

Promotions For This Departure

Current Promotions

Call or submit a quote for award-winning value and service!

$1 Deposit on Trips

Mention Promo Code: PT6767

$1 Deposit on Trips

Promotion Details

We get it - travel's a big decision. To make it a little easier, Intrepid has lowered their deposits to just $1. Put $1 down now to save a spot on your dream trip before it sells out, then pay the rest later. Plus as always receive our AffordableTours.com 5% extra savings. But hurry, you only have until January 30 to book with a $1 Deposit. Not all dates or itineraries will qualify, please contact your travel consultant for applicable vacations.

Must Book By Thu, Jan 30, 2020

View Promotion Terms & Conditions ›

The offer of $1 deposits to secure an Intrepid Travel small group adventure applies to bookings made January 13 at 12:00am EST - January 30, 2020 at 11:59pm EST and is valid on trips departing February 15 December 31, 2020. The $1 deposit offer is ONLY available to customers booking in the following currencies: USD and CAD. The $1 deposit can be paid towards any Intrepid Travel small group adventure with the following exclusions: Polar trips - includes all itineraries in the Arctic and Antarctic, Tailor-Made Experiences, Inca trail and Gorilla permit trips, Expedition style trips, Adventure Cruises operated by Variety, selected Patagonia trips and the Okavango Delta Fly-In Safari (UUAO). Excluded Gorilla Treks: Pre-purchased permits are required to secure the trek to see the Gorillas. Excluded trips are: YXOG, YXOCC, UXODC, YXOEC, YXOIC, YXOGC, YXOFC, UBODC, YGSU, YGSGC, YGAR, YGAG, YGAU, UBODC. Excluded Inca Trail trips - Pre-purchased permits are required to secure the trek. Excluded trips are: GGBL, GGBNC, GGBPC, GGBTC, GGBWC, GGBZC, GGCLC, GGCRC, GGHC-O, GGKIC, GGKY, GGOA, GGSA, GGSAC, GGSEC, GGSFC, GGSQ, GGSTC, GGSUC, GGTA, GGTBC, GGXT, GGXTC, GGYP, GGYM, GGYBC, GGYQC, GGYA, GGYC, GGYDC, GGYE, GGYEC, GGYCC. Excluded Select Patagonia trips - Internal flights are pre-purchased to secure the trip: Excluded trips are: GPTV, GPTU, GGCB, GGSJ. Full payment is required at least 56 days prior to travel and 90 days prior to travel for Adventure Cruise departures. If booking and traveling with less than 56 days to go until departure, full payment is needed at the time of booking. If the customer wishes to cancel and rebook or to change dates or tours outside the promotional period, they will be required to pay the full deposit towards the new trip. The offer can be applied to new bookings only. Under no circumstances will the offer be applied to existing bookings. There will be no extensions to the booking, travel or payment periods. The offer applies to the tour price only and cannot be used in conjunction with any other offer or discount. Prices, itineraries and inclusions are subject to change without notice. The trip is subject to availability and confirmation by Intrepid Travel at time of booking.

×

$1,365

Get Our Price
Get Quote

From

Fri,

May 14, 2021

To

Sun,

May 23, 2021
Deals

Promotions For This Departure

Current Promotions

Call or submit a quote for award-winning value and service!

$1 Deposit on Trips

Mention Promo Code: PT6767

$1 Deposit on Trips

Promotion Details

We get it - travel's a big decision. To make it a little easier, Intrepid has lowered their deposits to just $1. Put $1 down now to save a spot on your dream trip before it sells out, then pay the rest later. Plus as always receive our AffordableTours.com 5% extra savings. But hurry, you only have until January 30 to book with a $1 Deposit. Not all dates or itineraries will qualify, please contact your travel consultant for applicable vacations.

Must Book By Thu, Jan 30, 2020

View Promotion Terms & Conditions ›

The offer of $1 deposits to secure an Intrepid Travel small group adventure applies to bookings made January 13 at 12:00am EST - January 30, 2020 at 11:59pm EST and is valid on trips departing February 15 December 31, 2020. The $1 deposit offer is ONLY available to customers booking in the following currencies: USD and CAD. The $1 deposit can be paid towards any Intrepid Travel small group adventure with the following exclusions: Polar trips - includes all itineraries in the Arctic and Antarctic, Tailor-Made Experiences, Inca trail and Gorilla permit trips, Expedition style trips, Adventure Cruises operated by Variety, selected Patagonia trips and the Okavango Delta Fly-In Safari (UUAO). Excluded Gorilla Treks: Pre-purchased permits are required to secure the trek to see the Gorillas. Excluded trips are: YXOG, YXOCC, UXODC, YXOEC, YXOIC, YXOGC, YXOFC, UBODC, YGSU, YGSGC, YGAR, YGAG, YGAU, UBODC. Excluded Inca Trail trips - Pre-purchased permits are required to secure the trek. Excluded trips are: GGBL, GGBNC, GGBPC, GGBTC, GGBWC, GGBZC, GGCLC, GGCRC, GGHC-O, GGKIC, GGKY, GGOA, GGSA, GGSAC, GGSEC, GGSFC, GGSQ, GGSTC, GGSUC, GGTA, GGTBC, GGXT, GGXTC, GGYP, GGYM, GGYBC, GGYQC, GGYA, GGYC, GGYDC, GGYE, GGYEC, GGYCC. Excluded Select Patagonia trips - Internal flights are pre-purchased to secure the trip: Excluded trips are: GPTV, GPTU, GGCB, GGSJ. Full payment is required at least 56 days prior to travel and 90 days prior to travel for Adventure Cruise departures. If booking and traveling with less than 56 days to go until departure, full payment is needed at the time of booking. If the customer wishes to cancel and rebook or to change dates or tours outside the promotional period, they will be required to pay the full deposit towards the new trip. The offer can be applied to new bookings only. Under no circumstances will the offer be applied to existing bookings. There will be no extensions to the booking, travel or payment periods. The offer applies to the tour price only and cannot be used in conjunction with any other offer or discount. Prices, itineraries and inclusions are subject to change without notice. The trip is subject to availability and confirmation by Intrepid Travel at time of booking.

×

$1,365

Get Our Price
Get Quote

From

Fri,

May 21, 2021

To

Sun,

May 30, 2021
Deals

Promotions For This Departure

Current Promotions

Call or submit a quote for award-winning value and service!

$1 Deposit on Trips

Mention Promo Code: PT6767

$1 Deposit on Trips

Promotion Details

We get it - travel's a big decision. To make it a little easier, Intrepid has lowered their deposits to just $1. Put $1 down now to save a spot on your dream trip before it sells out, then pay the rest later. Plus as always receive our AffordableTours.com 5% extra savings. But hurry, you only have until January 30 to book with a $1 Deposit. Not all dates or itineraries will qualify, please contact your travel consultant for applicable vacations.

Must Book By Thu, Jan 30, 2020

View Promotion Terms & Conditions ›

The offer of $1 deposits to secure an Intrepid Travel small group adventure applies to bookings made January 13 at 12:00am EST - January 30, 2020 at 11:59pm EST and is valid on trips departing February 15 December 31, 2020. The $1 deposit offer is ONLY available to customers booking in the following currencies: USD and CAD. The $1 deposit can be paid towards any Intrepid Travel small group adventure with the following exclusions: Polar trips - includes all itineraries in the Arctic and Antarctic, Tailor-Made Experiences, Inca trail and Gorilla permit trips, Expedition style trips, Adventure Cruises operated by Variety, selected Patagonia trips and the Okavango Delta Fly-In Safari (UUAO). Excluded Gorilla Treks: Pre-purchased permits are required to secure the trek to see the Gorillas. Excluded trips are: YXOG, YXOCC, UXODC, YXOEC, YXOIC, YXOGC, YXOFC, UBODC, YGSU, YGSGC, YGAR, YGAG, YGAU, UBODC. Excluded Inca Trail trips - Pre-purchased permits are required to secure the trek. Excluded trips are: GGBL, GGBNC, GGBPC, GGBTC, GGBWC, GGBZC, GGCLC, GGCRC, GGHC-O, GGKIC, GGKY, GGOA, GGSA, GGSAC, GGSEC, GGSFC, GGSQ, GGSTC, GGSUC, GGTA, GGTBC, GGXT, GGXTC, GGYP, GGYM, GGYBC, GGYQC, GGYA, GGYC, GGYDC, GGYE, GGYEC, GGYCC. Excluded Select Patagonia trips - Internal flights are pre-purchased to secure the trip: Excluded trips are: GPTV, GPTU, GGCB, GGSJ. Full payment is required at least 56 days prior to travel and 90 days prior to travel for Adventure Cruise departures. If booking and traveling with less than 56 days to go until departure, full payment is needed at the time of booking. If the customer wishes to cancel and rebook or to change dates or tours outside the promotional period, they will be required to pay the full deposit towards the new trip. The offer can be applied to new bookings only. Under no circumstances will the offer be applied to existing bookings. There will be no extensions to the booking, travel or payment periods. The offer applies to the tour price only and cannot be used in conjunction with any other offer or discount. Prices, itineraries and inclusions are subject to change without notice. The trip is subject to availability and confirmation by Intrepid Travel at time of booking.

×

$1,365

Get Our Price
Get Quote

From

Fri,

May 28, 2021

To

Sun,

Jun 06, 2021
Deals

Promotions For This Departure

Current Promotions

Call or submit a quote for award-winning value and service!

$1 Deposit on Trips

Mention Promo Code: PT6767

$1 Deposit on Trips

Promotion Details

We get it - travel's a big decision. To make it a little easier, Intrepid has lowered their deposits to just $1. Put $1 down now to save a spot on your dream trip before it sells out, then pay the rest later. Plus as always receive our AffordableTours.com 5% extra savings. But hurry, you only have until January 30 to book with a $1 Deposit. Not all dates or itineraries will qualify, please contact your travel consultant for applicable vacations.

Must Book By Thu, Jan 30, 2020

View Promotion Terms & Conditions ›

The offer of $1 deposits to secure an Intrepid Travel small group adventure applies to bookings made January 13 at 12:00am EST - January 30, 2020 at 11:59pm EST and is valid on trips departing February 15 December 31, 2020. The $1 deposit offer is ONLY available to customers booking in the following currencies: USD and CAD. The $1 deposit can be paid towards any Intrepid Travel small group adventure with the following exclusions: Polar trips - includes all itineraries in the Arctic and Antarctic, Tailor-Made Experiences, Inca trail and Gorilla permit trips, Expedition style trips, Adventure Cruises operated by Variety, selected Patagonia trips and the Okavango Delta Fly-In Safari (UUAO). Excluded Gorilla Treks: Pre-purchased permits are required to secure the trek to see the Gorillas. Excluded trips are: YXOG, YXOCC, UXODC, YXOEC, YXOIC, YXOGC, YXOFC, UBODC, YGSU, YGSGC, YGAR, YGAG, YGAU, UBODC. Excluded Inca Trail trips - Pre-purchased permits are required to secure the trek. Excluded trips are: GGBL, GGBNC, GGBPC, GGBTC, GGBWC, GGBZC, GGCLC, GGCRC, GGHC-O, GGKIC, GGKY, GGOA, GGSA, GGSAC, GGSEC, GGSFC, GGSQ, GGSTC, GGSUC, GGTA, GGTBC, GGXT, GGXTC, GGYP, GGYM, GGYBC, GGYQC, GGYA, GGYC, GGYDC, GGYE, GGYEC, GGYCC. Excluded Select Patagonia trips - Internal flights are pre-purchased to secure the trip: Excluded trips are: GPTV, GPTU, GGCB, GGSJ. Full payment is required at least 56 days prior to travel and 90 days prior to travel for Adventure Cruise departures. If booking and traveling with less than 56 days to go until departure, full payment is needed at the time of booking. If the customer wishes to cancel and rebook or to change dates or tours outside the promotional period, they will be required to pay the full deposit towards the new trip. The offer can be applied to new bookings only. Under no circumstances will the offer be applied to existing bookings. There will be no extensions to the booking, travel or payment periods. The offer applies to the tour price only and cannot be used in conjunction with any other offer or discount. Prices, itineraries and inclusions are subject to change without notice. The trip is subject to availability and confirmation by Intrepid Travel at time of booking.

×

$1,365

Get Our Price
Get Quote

From

Fri,

Jun 04, 2021

To

Sun,

Jun 13, 2021
Deals

Promotions For This Departure

Current Promotions

Call or submit a quote for award-winning value and service!

$1 Deposit on Trips

Mention Promo Code: PT6767

$1 Deposit on Trips

Promotion Details

We get it - travel's a big decision. To make it a little easier, Intrepid has lowered their deposits to just $1. Put $1 down now to save a spot on your dream trip before it sells out, then pay the rest later. Plus as always receive our AffordableTours.com 5% extra savings. But hurry, you only have until January 30 to book with a $1 Deposit. Not all dates or itineraries will qualify, please contact your travel consultant for applicable vacations.

Must Book By Thu, Jan 30, 2020

View Promotion Terms & Conditions ›

The offer of $1 deposits to secure an Intrepid Travel small group adventure applies to bookings made January 13 at 12:00am EST - January 30, 2020 at 11:59pm EST and is valid on trips departing February 15 December 31, 2020. The $1 deposit offer is ONLY available to customers booking in the following currencies: USD and CAD. The $1 deposit can be paid towards any Intrepid Travel small group adventure with the following exclusions: Polar trips - includes all itineraries in the Arctic and Antarctic, Tailor-Made Experiences, Inca trail and Gorilla permit trips, Expedition style trips, Adventure Cruises operated by Variety, selected Patagonia trips and the Okavango Delta Fly-In Safari (UUAO). Excluded Gorilla Treks: Pre-purchased permits are required to secure the trek to see the Gorillas. Excluded trips are: YXOG, YXOCC, UXODC, YXOEC, YXOIC, YXOGC, YXOFC, UBODC, YGSU, YGSGC, YGAR, YGAG, YGAU, UBODC. Excluded Inca Trail trips - Pre-purchased permits are required to secure the trek. Excluded trips are: GGBL, GGBNC, GGBPC, GGBTC, GGBWC, GGBZC, GGCLC, GGCRC, GGHC-O, GGKIC, GGKY, GGOA, GGSA, GGSAC, GGSEC, GGSFC, GGSQ, GGSTC, GGSUC, GGTA, GGTBC, GGXT, GGXTC, GGYP, GGYM, GGYBC, GGYQC, GGYA, GGYC, GGYDC, GGYE, GGYEC, GGYCC. Excluded Select Patagonia trips - Internal flights are pre-purchased to secure the trip: Excluded trips are: GPTV, GPTU, GGCB, GGSJ. Full payment is required at least 56 days prior to travel and 90 days prior to travel for Adventure Cruise departures. If booking and traveling with less than 56 days to go until departure, full payment is needed at the time of booking. If the customer wishes to cancel and rebook or to change dates or tours outside the promotional period, they will be required to pay the full deposit towards the new trip. The offer can be applied to new bookings only. Under no circumstances will the offer be applied to existing bookings. There will be no extensions to the booking, travel or payment periods. The offer applies to the tour price only and cannot be used in conjunction with any other offer or discount. Prices, itineraries and inclusions are subject to change without notice. The trip is subject to availability and confirmation by Intrepid Travel at time of booking.

×

$1,365

Get Our Price
Get Quote

From

Fri,

Jun 11, 2021

To

Sun,

Jun 20, 2021
Deals

Promotions For This Departure

Current Promotions

Call or submit a quote for award-winning value and service!

$1 Deposit on Trips

Mention Promo Code: PT6767

$1 Deposit on Trips

Promotion Details

We get it - travel's a big decision. To make it a little easier, Intrepid has lowered their deposits to just $1. Put $1 down now to save a spot on your dream trip before it sells out, then pay the rest later. Plus as always receive our AffordableTours.com 5% extra savings. But hurry, you only have until January 30 to book with a $1 Deposit. Not all dates or itineraries will qualify, please contact your travel consultant for applicable vacations.

Must Book By Thu, Jan 30, 2020

View Promotion Terms & Conditions ›

The offer of $1 deposits to secure an Intrepid Travel small group adventure applies to bookings made January 13 at 12:00am EST - January 30, 2020 at 11:59pm EST and is valid on trips departing February 15 December 31, 2020. The $1 deposit offer is ONLY available to customers booking in the following currencies: USD and CAD. The $1 deposit can be paid towards any Intrepid Travel small group adventure with the following exclusions: Polar trips - includes all itineraries in the Arctic and Antarctic, Tailor-Made Experiences, Inca trail and Gorilla permit trips, Expedition style trips, Adventure Cruises operated by Variety, selected Patagonia trips and the Okavango Delta Fly-In Safari (UUAO). Excluded Gorilla Treks: Pre-purchased permits are required to secure the trek to see the Gorillas. Excluded trips are: YXOG, YXOCC, UXODC, YXOEC, YXOIC, YXOGC, YXOFC, UBODC, YGSU, YGSGC, YGAR, YGAG, YGAU, UBODC. Excluded Inca Trail trips - Pre-purchased permits are required to secure the trek. Excluded trips are: GGBL, GGBNC, GGBPC, GGBTC, GGBWC, GGBZC, GGCLC, GGCRC, GGHC-O, GGKIC, GGKY, GGOA, GGSA, GGSAC, GGSEC, GGSFC, GGSQ, GGSTC, GGSUC, GGTA, GGTBC, GGXT, GGXTC, GGYP, GGYM, GGYBC, GGYQC, GGYA, GGYC, GGYDC, GGYE, GGYEC, GGYCC. Excluded Select Patagonia trips - Internal flights are pre-purchased to secure the trip: Excluded trips are: GPTV, GPTU, GGCB, GGSJ. Full payment is required at least 56 days prior to travel and 90 days prior to travel for Adventure Cruise departures. If booking and traveling with less than 56 days to go until departure, full payment is needed at the time of booking. If the customer wishes to cancel and rebook or to change dates or tours outside the promotional period, they will be required to pay the full deposit towards the new trip. The offer can be applied to new bookings only. Under no circumstances will the offer be applied to existing bookings. There will be no extensions to the booking, travel or payment periods. The offer applies to the tour price only and cannot be used in conjunction with any other offer or discount. Prices, itineraries and inclusions are subject to change without notice. The trip is subject to availability and confirmation by Intrepid Travel at time of booking.

×

$1,365

Get Our Price
Get Quote

From

Sun,

Jun 13, 2021

To

Tue,

Jun 22, 2021
Deals

Promotions For This Departure

Current Promotions

Call or submit a quote for award-winning value and service!

$1 Deposit on Trips

Mention Promo Code: PT6767

$1 Deposit on Trips

Promotion Details

We get it - travel's a big decision. To make it a little easier, Intrepid has lowered their deposits to just $1. Put $1 down now to save a spot on your dream trip before it sells out, then pay the rest later. Plus as always receive our AffordableTours.com 5% extra savings. But hurry, you only have until January 30 to book with a $1 Deposit. Not all dates or itineraries will qualify, please contact your travel consultant for applicable vacations.

Must Book By Thu, Jan 30, 2020

View Promotion Terms & Conditions ›

The offer of $1 deposits to secure an Intrepid Travel small group adventure applies to bookings made January 13 at 12:00am EST - January 30, 2020 at 11:59pm EST and is valid on trips departing February 15 December 31, 2020. The $1 deposit offer is ONLY available to customers booking in the following currencies: USD and CAD. The $1 deposit can be paid towards any Intrepid Travel small group adventure with the following exclusions: Polar trips - includes all itineraries in the Arctic and Antarctic, Tailor-Made Experiences, Inca trail and Gorilla permit trips, Expedition style trips, Adventure Cruises operated by Variety, selected Patagonia trips and the Okavango Delta Fly-In Safari (UUAO). Excluded Gorilla Treks: Pre-purchased permits are required to secure the trek to see the Gorillas. Excluded trips are: YXOG, YXOCC, UXODC, YXOEC, YXOIC, YXOGC, YXOFC, UBODC, YGSU, YGSGC, YGAR, YGAG, YGAU, UBODC. Excluded Inca Trail trips - Pre-purchased permits are required to secure the trek. Excluded trips are: GGBL, GGBNC, GGBPC, GGBTC, GGBWC, GGBZC, GGCLC, GGCRC, GGHC-O, GGKIC, GGKY, GGOA, GGSA, GGSAC, GGSEC, GGSFC, GGSQ, GGSTC, GGSUC, GGTA, GGTBC, GGXT, GGXTC, GGYP, GGYM, GGYBC, GGYQC, GGYA, GGYC, GGYDC, GGYE, GGYEC, GGYCC. Excluded Select Patagonia trips - Internal flights are pre-purchased to secure the trip: Excluded trips are: GPTV, GPTU, GGCB, GGSJ. Full payment is required at least 56 days prior to travel and 90 days prior to travel for Adventure Cruise departures. If booking and traveling with less than 56 days to go until departure, full payment is needed at the time of booking. If the customer wishes to cancel and rebook or to change dates or tours outside the promotional period, they will be required to pay the full deposit towards the new trip. The offer can be applied to new bookings only. Under no circumstances will the offer be applied to existing bookings. There will be no extensions to the booking, travel or payment periods. The offer applies to the tour price only and cannot be used in conjunction with any other offer or discount. Prices, itineraries and inclusions are subject to change without notice. The trip is subject to availability and confirmation by Intrepid Travel at time of booking.

×

$1,365

Get Our Price
Get Quote

From

Fri,

Jun 18, 2021

To

Sun,

Jun 27, 2021
Deals

Promotions For This Departure

Current Promotions

Call or submit a quote for award-winning value and service!

$1 Deposit on Trips

Mention Promo Code: PT6767

$1 Deposit on Trips

Promotion Details

We get it - travel's a big decision. To make it a little easier, Intrepid has lowered their deposits to just $1. Put $1 down now to save a spot on your dream trip before it sells out, then pay the rest later. Plus as always receive our AffordableTours.com 5% extra savings. But hurry, you only have until January 30 to book with a $1 Deposit. Not all dates or itineraries will qualify, please contact your travel consultant for applicable vacations.

Must Book By Thu, Jan 30, 2020

View Promotion Terms & Conditions ›

The offer of $1 deposits to secure an Intrepid Travel small group adventure applies to bookings made January 13 at 12:00am EST - January 30, 2020 at 11:59pm EST and is valid on trips departing February 15 December 31, 2020. The $1 deposit offer is ONLY available to customers booking in the following currencies: USD and CAD. The $1 deposit can be paid towards any Intrepid Travel small group adventure with the following exclusions: Polar trips - includes all itineraries in the Arctic and Antarctic, Tailor-Made Experiences, Inca trail and Gorilla permit trips, Expedition style trips, Adventure Cruises operated by Variety, selected Patagonia trips and the Okavango Delta Fly-In Safari (UUAO). Excluded Gorilla Treks: Pre-purchased permits are required to secure the trek to see the Gorillas. Excluded trips are: YXOG, YXOCC, UXODC, YXOEC, YXOIC, YXOGC, YXOFC, UBODC, YGSU, YGSGC, YGAR, YGAG, YGAU, UBODC. Excluded Inca Trail trips - Pre-purchased permits are required to secure the trek. Excluded trips are: GGBL, GGBNC, GGBPC, GGBTC, GGBWC, GGBZC, GGCLC, GGCRC, GGHC-O, GGKIC, GGKY, GGOA, GGSA, GGSAC, GGSEC, GGSFC, GGSQ, GGSTC, GGSUC, GGTA, GGTBC, GGXT, GGXTC, GGYP, GGYM, GGYBC, GGYQC, GGYA, GGYC, GGYDC, GGYE, GGYEC, GGYCC. Excluded Select Patagonia trips - Internal flights are pre-purchased to secure the trip: Excluded trips are: GPTV, GPTU, GGCB, GGSJ. Full payment is required at least 56 days prior to travel and 90 days prior to travel for Adventure Cruise departures. If booking and traveling with less than 56 days to go until departure, full payment is needed at the time of booking. If the customer wishes to cancel and rebook or to change dates or tours outside the promotional period, they will be required to pay the full deposit towards the new trip. The offer can be applied to new bookings only. Under no circumstances will the offer be applied to existing bookings. There will be no extensions to the booking, travel or payment periods. The offer applies to the tour price only and cannot be used in conjunction with any other offer or discount. Prices, itineraries and inclusions are subject to change without notice. The trip is subject to availability and confirmation by Intrepid Travel at time of booking.

×

$1,365

Get Our Price
Get Quote

From

Fri,

Jun 25, 2021

To

Sun,

Jul 04, 2021
Deals

Promotions For This Departure

Current Promotions

Call or submit a quote for award-winning value and service!

$1 Deposit on Trips

Mention Promo Code: PT6767

$1 Deposit on Trips

Promotion Details

We get it - travel's a big decision. To make it a little easier, Intrepid has lowered their deposits to just $1. Put $1 down now to save a spot on your dream trip before it sells out, then pay the rest later. Plus as always receive our AffordableTours.com 5% extra savings. But hurry, you only have until January 30 to book with a $1 Deposit. Not all dates or itineraries will qualify, please contact your travel consultant for applicable vacations.

Must Book By Thu, Jan 30, 2020

View Promotion Terms & Conditions ›

The offer of $1 deposits to secure an Intrepid Travel small group adventure applies to bookings made January 13 at 12:00am EST - January 30, 2020 at 11:59pm EST and is valid on trips departing February 15 December 31, 2020. The $1 deposit offer is ONLY available to customers booking in the following currencies: USD and CAD. The $1 deposit can be paid towards any Intrepid Travel small group adventure with the following exclusions: Polar trips - includes all itineraries in the Arctic and Antarctic, Tailor-Made Experiences, Inca trail and Gorilla permit trips, Expedition style trips, Adventure Cruises operated by Variety, selected Patagonia trips and the Okavango Delta Fly-In Safari (UUAO). Excluded Gorilla Treks: Pre-purchased permits are required to secure the trek to see the Gorillas. Excluded trips are: YXOG, YXOCC, UXODC, YXOEC, YXOIC, YXOGC, YXOFC, UBODC, YGSU, YGSGC, YGAR, YGAG, YGAU, UBODC. Excluded Inca Trail trips - Pre-purchased permits are required to secure the trek. Excluded trips are: GGBL, GGBNC, GGBPC, GGBTC, GGBWC, GGBZC, GGCLC, GGCRC, GGHC-O, GGKIC, GGKY, GGOA, GGSA, GGSAC, GGSEC, GGSFC, GGSQ, GGSTC, GGSUC, GGTA, GGTBC, GGXT, GGXTC, GGYP, GGYM, GGYBC, GGYQC, GGYA, GGYC, GGYDC, GGYE, GGYEC, GGYCC. Excluded Select Patagonia trips - Internal flights are pre-purchased to secure the trip: Excluded trips are: GPTV, GPTU, GGCB, GGSJ. Full payment is required at least 56 days prior to travel and 90 days prior to travel for Adventure Cruise departures. If booking and traveling with less than 56 days to go until departure, full payment is needed at the time of booking. If the customer wishes to cancel and rebook or to change dates or tours outside the promotional period, they will be required to pay the full deposit towards the new trip. The offer can be applied to new bookings only. Under no circumstances will the offer be applied to existing bookings. There will be no extensions to the booking, travel or payment periods. The offer applies to the tour price only and cannot be used in conjunction with any other offer or discount. Prices, itineraries and inclusions are subject to change without notice. The trip is subject to availability and confirmation by Intrepid Travel at time of booking.

×

$1,365

Get Our Price
Get Quote

From

Fri,

Jul 02, 2021

To

Sun,

Jul 11, 2021
Deals

Promotions For This Departure

Current Promotions

Call or submit a quote for award-winning value and service!

$1 Deposit on Trips

Mention Promo Code: PT6767

$1 Deposit on Trips

Promotion Details

We get it - travel's a big decision. To make it a little easier, Intrepid has lowered their deposits to just $1. Put $1 down now to save a spot on your dream trip before it sells out, then pay the rest later. Plus as always receive our AffordableTours.com 5% extra savings. But hurry, you only have until January 30 to book with a $1 Deposit. Not all dates or itineraries will qualify, please contact your travel consultant for applicable vacations.

Must Book By Thu, Jan 30, 2020

View Promotion Terms & Conditions ›

The offer of $1 deposits to secure an Intrepid Travel small group adventure applies to bookings made January 13 at 12:00am EST - January 30, 2020 at 11:59pm EST and is valid on trips departing February 15 December 31, 2020. The $1 deposit offer is ONLY available to customers booking in the following currencies: USD and CAD. The $1 deposit can be paid towards any Intrepid Travel small group adventure with the following exclusions: Polar trips - includes all itineraries in the Arctic and Antarctic, Tailor-Made Experiences, Inca trail and Gorilla permit trips, Expedition style trips, Adventure Cruises operated by Variety, selected Patagonia trips and the Okavango Delta Fly-In Safari (UUAO). Excluded Gorilla Treks: Pre-purchased permits are required to secure the trek to see the Gorillas. Excluded trips are: YXOG, YXOCC, UXODC, YXOEC, YXOIC, YXOGC, YXOFC, UBODC, YGSU, YGSGC, YGAR, YGAG, YGAU, UBODC. Excluded Inca Trail trips - Pre-purchased permits are required to secure the trek. Excluded trips are: GGBL, GGBNC, GGBPC, GGBTC, GGBWC, GGBZC, GGCLC, GGCRC, GGHC-O, GGKIC, GGKY, GGOA, GGSA, GGSAC, GGSEC, GGSFC, GGSQ, GGSTC, GGSUC, GGTA, GGTBC, GGXT, GGXTC, GGYP, GGYM, GGYBC, GGYQC, GGYA, GGYC, GGYDC, GGYE, GGYEC, GGYCC. Excluded Select Patagonia trips - Internal flights are pre-purchased to secure the trip: Excluded trips are: GPTV, GPTU, GGCB, GGSJ. Full payment is required at least 56 days prior to travel and 90 days prior to travel for Adventure Cruise departures. If booking and traveling with less than 56 days to go until departure, full payment is needed at the time of booking. If the customer wishes to cancel and rebook or to change dates or tours outside the promotional period, they will be required to pay the full deposit towards the new trip. The offer can be applied to new bookings only. Under no circumstances will the offer be applied to existing bookings. There will be no extensions to the booking, travel or payment periods. The offer applies to the tour price only and cannot be used in conjunction with any other offer or discount. Prices, itineraries and inclusions are subject to change without notice. The trip is subject to availability and confirmation by Intrepid Travel at time of booking.

×

$1,365

Get Our Price
Get Quote

From

Sun,

Jul 04, 2021

To

Tue,

Jul 13, 2021
Deals

Promotions For This Departure

Current Promotions

Call or submit a quote for award-winning value and service!

$1 Deposit on Trips

Mention Promo Code: PT6767

$1 Deposit on Trips

Promotion Details

We get it - travel's a big decision. To make it a little easier, Intrepid has lowered their deposits to just $1. Put $1 down now to save a spot on your dream trip before it sells out, then pay the rest later. Plus as always receive our AffordableTours.com 5% extra savings. But hurry, you only have until January 30 to book with a $1 Deposit. Not all dates or itineraries will qualify, please contact your travel consultant for applicable vacations.

Must Book By Thu, Jan 30, 2020

View Promotion Terms & Conditions ›

The offer of $1 deposits to secure an Intrepid Travel small group adventure applies to bookings made January 13 at 12:00am EST - January 30, 2020 at 11:59pm EST and is valid on trips departing February 15 December 31, 2020. The $1 deposit offer is ONLY available to customers booking in the following currencies: USD and CAD. The $1 deposit can be paid towards any Intrepid Travel small group adventure with the following exclusions: Polar trips - includes all itineraries in the Arctic and Antarctic, Tailor-Made Experiences, Inca trail and Gorilla permit trips, Expedition style trips, Adventure Cruises operated by Variety, selected Patagonia trips and the Okavango Delta Fly-In Safari (UUAO). Excluded Gorilla Treks: Pre-purchased permits are required to secure the trek to see the Gorillas. Excluded trips are: YXOG, YXOCC, UXODC, YXOEC, YXOIC, YXOGC, YXOFC, UBODC, YGSU, YGSGC, YGAR, YGAG, YGAU, UBODC. Excluded Inca Trail trips - Pre-purchased permits are required to secure the trek. Excluded trips are: GGBL, GGBNC, GGBPC, GGBTC, GGBWC, GGBZC, GGCLC, GGCRC, GGHC-O, GGKIC, GGKY, GGOA, GGSA, GGSAC, GGSEC, GGSFC, GGSQ, GGSTC, GGSUC, GGTA, GGTBC, GGXT, GGXTC, GGYP, GGYM, GGYBC, GGYQC, GGYA, GGYC, GGYDC, GGYE, GGYEC, GGYCC. Excluded Select Patagonia trips - Internal flights are pre-purchased to secure the trip: Excluded trips are: GPTV, GPTU, GGCB, GGSJ. Full payment is required at least 56 days prior to travel and 90 days prior to travel for Adventure Cruise departures. If booking and traveling with less than 56 days to go until departure, full payment is needed at the time of booking. If the customer wishes to cancel and rebook or to change dates or tours outside the promotional period, they will be required to pay the full deposit towards the new trip. The offer can be applied to new bookings only. Under no circumstances will the offer be applied to existing bookings. There will be no extensions to the booking, travel or payment periods. The offer applies to the tour price only and cannot be used in conjunction with any other offer or discount. Prices, itineraries and inclusions are subject to change without notice. The trip is subject to availability and confirmation by Intrepid Travel at time of booking.

×

$1,365

Get Our Price
Get Quote

From

Fri,

Jul 09, 2021

To

Sun,

Jul 18, 2021
Deals

Promotions For This Departure

Current Promotions

Call or submit a quote for award-winning value and service!

$1 Deposit on Trips

Mention Promo Code: PT6767

$1 Deposit on Trips

Promotion Details

We get it - travel's a big decision. To make it a little easier, Intrepid has lowered their deposits to just $1. Put $1 down now to save a spot on your dream trip before it sells out, then pay the rest later. Plus as always receive our AffordableTours.com 5% extra savings. But hurry, you only have until January 30 to book with a $1 Deposit. Not all dates or itineraries will qualify, please contact your travel consultant for applicable vacations.

Must Book By Thu, Jan 30, 2020

View Promotion Terms & Conditions ›

The offer of $1 deposits to secure an Intrepid Travel small group adventure applies to bookings made January 13 at 12:00am EST - January 30, 2020 at 11:59pm EST and is valid on trips departing February 15 December 31, 2020. The $1 deposit offer is ONLY available to customers booking in the following currencies: USD and CAD. The $1 deposit can be paid towards any Intrepid Travel small group adventure with the following exclusions: Polar trips - includes all itineraries in the Arctic and Antarctic, Tailor-Made Experiences, Inca trail and Gorilla permit trips, Expedition style trips, Adventure Cruises operated by Variety, selected Patagonia trips and the Okavango Delta Fly-In Safari (UUAO). Excluded Gorilla Treks: Pre-purchased permits are required to secure the trek to see the Gorillas. Excluded trips are: YXOG, YXOCC, UXODC, YXOEC, YXOIC, YXOGC, YXOFC, UBODC, YGSU, YGSGC, YGAR, YGAG, YGAU, UBODC. Excluded Inca Trail trips - Pre-purchased permits are required to secure the trek. Excluded trips are: GGBL, GGBNC, GGBPC, GGBTC, GGBWC, GGBZC, GGCLC, GGCRC, GGHC-O, GGKIC, GGKY, GGOA, GGSA, GGSAC, GGSEC, GGSFC, GGSQ, GGSTC, GGSUC, GGTA, GGTBC, GGXT, GGXTC, GGYP, GGYM, GGYBC, GGYQC, GGYA, GGYC, GGYDC, GGYE, GGYEC, GGYCC. Excluded Select Patagonia trips - Internal flights are pre-purchased to secure the trip: Excluded trips are: GPTV, GPTU, GGCB, GGSJ. Full payment is required at least 56 days prior to travel and 90 days prior to travel for Adventure Cruise departures. If booking and traveling with less than 56 days to go until departure, full payment is needed at the time of booking. If the customer wishes to cancel and rebook or to change dates or tours outside the promotional period, they will be required to pay the full deposit towards the new trip. The offer can be applied to new bookings only. Under no circumstances will the offer be applied to existing bookings. There will be no extensions to the booking, travel or payment periods. The offer applies to the tour price only and cannot be used in conjunction with any other offer or discount. Prices, itineraries and inclusions are subject to change without notice. The trip is subject to availability and confirmation by Intrepid Travel at time of booking.

×

$1,365

Get Our Price
Get Quote

From

Sun,

Jul 11, 2021

To

Tue,

Jul 20, 2021
Deals

Promotions For This Departure

Current Promotions

Call or submit a quote for award-winning value and service!

$1 Deposit on Trips

Mention Promo Code: PT6767

$1 Deposit on Trips

Promotion Details

We get it - travel's a big decision. To make it a little easier, Intrepid has lowered their deposits to just $1. Put $1 down now to save a spot on your dream trip before it sells out, then pay the rest later. Plus as always receive our AffordableTours.com 5% extra savings. But hurry, you only have until January 30 to book with a $1 Deposit. Not all dates or itineraries will qualify, please contact your travel consultant for applicable vacations.

Must Book By Thu, Jan 30, 2020

View Promotion Terms & Conditions ›

The offer of $1 deposits to secure an Intrepid Travel small group adventure applies to bookings made January 13 at 12:00am EST - January 30, 2020 at 11:59pm EST and is valid on trips departing February 15 December 31, 2020. The $1 deposit offer is ONLY available to customers booking in the following currencies: USD and CAD. The $1 deposit can be paid towards any Intrepid Travel small group adventure with the following exclusions: Polar trips - includes all itineraries in the Arctic and Antarctic, Tailor-Made Experiences, Inca trail and Gorilla permit trips, Expedition style trips, Adventure Cruises operated by Variety, selected Patagonia trips and the Okavango Delta Fly-In Safari (UUAO). Excluded Gorilla Treks: Pre-purchased permits are required to secure the trek to see the Gorillas. Excluded trips are: YXOG, YXOCC, UXODC, YXOEC, YXOIC, YXOGC, YXOFC, UBODC, YGSU, YGSGC, YGAR, YGAG, YGAU, UBODC. Excluded Inca Trail trips - Pre-purchased permits are required to secure the trek. Excluded trips are: GGBL, GGBNC, GGBPC, GGBTC, GGBWC, GGBZC, GGCLC, GGCRC, GGHC-O, GGKIC, GGKY, GGOA, GGSA, GGSAC, GGSEC, GGSFC, GGSQ, GGSTC, GGSUC, GGTA, GGTBC, GGXT, GGXTC, GGYP, GGYM, GGYBC, GGYQC, GGYA, GGYC, GGYDC, GGYE, GGYEC, GGYCC. Excluded Select Patagonia trips - Internal flights are pre-purchased to secure the trip: Excluded trips are: GPTV, GPTU, GGCB, GGSJ. Full payment is required at least 56 days prior to travel and 90 days prior to travel for Adventure Cruise departures. If booking and traveling with less than 56 days to go until departure, full payment is needed at the time of booking. If the customer wishes to cancel and rebook or to change dates or tours outside the promotional period, they will be required to pay the full deposit towards the new trip. The offer can be applied to new bookings only. Under no circumstances will the offer be applied to existing bookings. There will be no extensions to the booking, travel or payment periods. The offer applies to the tour price only and cannot be used in conjunction with any other offer or discount. Prices, itineraries and inclusions are subject to change without notice. The trip is subject to availability and confirmation by Intrepid Travel at time of booking.

×

$1,365

Get Our Price
Get Quote

From

Fri,

Jul 16, 2021

To

Sun,

Jul 25, 2021
Deals

Promotions For This Departure

Current Promotions

Call or submit a quote for award-winning value and service!

$1 Deposit on Trips

Mention Promo Code: PT6767

$1 Deposit on Trips

Promotion Details

We get it - travel's a big decision. To make it a little easier, Intrepid has lowered their deposits to just $1. Put $1 down now to save a spot on your dream trip before it sells out, then pay the rest later. Plus as always receive our AffordableTours.com 5% extra savings. But hurry, you only have until January 30 to book with a $1 Deposit. Not all dates or itineraries will qualify, please contact your travel consultant for applicable vacations.

Must Book By Thu, Jan 30, 2020

View Promotion Terms & Conditions ›

The offer of $1 deposits to secure an Intrepid Travel small group adventure applies to bookings made January 13 at 12:00am EST - January 30, 2020 at 11:59pm EST and is valid on trips departing February 15 December 31, 2020. The $1 deposit offer is ONLY available to customers booking in the following currencies: USD and CAD. The $1 deposit can be paid towards any Intrepid Travel small group adventure with the following exclusions: Polar trips - includes all itineraries in the Arctic and Antarctic, Tailor-Made Experiences, Inca trail and Gorilla permit trips, Expedition style trips, Adventure Cruises operated by Variety, selected Patagonia trips and the Okavango Delta Fly-In Safari (UUAO). Excluded Gorilla Treks: Pre-purchased permits are required to secure the trek to see the Gorillas. Excluded trips are: YXOG, YXOCC, UXODC, YXOEC, YXOIC, YXOGC, YXOFC, UBODC, YGSU, YGSGC, YGAR, YGAG, YGAU, UBODC. Excluded Inca Trail trips - Pre-purchased permits are required to secure the trek. Excluded trips are: GGBL, GGBNC, GGBPC, GGBTC, GGBWC, GGBZC, GGCLC, GGCRC, GGHC-O, GGKIC, GGKY, GGOA, GGSA, GGSAC, GGSEC, GGSFC, GGSQ, GGSTC, GGSUC, GGTA, GGTBC, GGXT, GGXTC, GGYP, GGYM, GGYBC, GGYQC, GGYA, GGYC, GGYDC, GGYE, GGYEC, GGYCC. Excluded Select Patagonia trips - Internal flights are pre-purchased to secure the trip: Excluded trips are: GPTV, GPTU, GGCB, GGSJ. Full payment is required at least 56 days prior to travel and 90 days prior to travel for Adventure Cruise departures. If booking and traveling with less than 56 days to go until departure, full payment is needed at the time of booking. If the customer wishes to cancel and rebook or to change dates or tours outside the promotional period, they will be required to pay the full deposit towards the new trip. The offer can be applied to new bookings only. Under no circumstances will the offer be applied to existing bookings. There will be no extensions to the booking, travel or payment periods. The offer applies to the tour price only and cannot be used in conjunction with any other offer or discount. Prices, itineraries and inclusions are subject to change without notice. The trip is subject to availability and confirmation by Intrepid Travel at time of booking.

×

$1,365

Get Our Price
Get Quote

From

Sun,

Jul 18, 2021

To

Tue,

Jul 27, 2021
Deals

Promotions For This Departure

Current Promotions

Call or submit a quote for award-winning value and service!

$1 Deposit on Trips

Mention Promo Code: PT6767

$1 Deposit on Trips

Promotion Details

We get it - travel's a big decision. To make it a little easier, Intrepid has lowered their deposits to just $1. Put $1 down now to save a spot on your dream trip before it sells out, then pay the rest later. Plus as always receive our AffordableTours.com 5% extra savings. But hurry, you only have until January 30 to book with a $1 Deposit. Not all dates or itineraries will qualify, please contact your travel consultant for applicable vacations.

Must Book By Thu, Jan 30, 2020

View Promotion Terms & Conditions ›

The offer of $1 deposits to secure an Intrepid Travel small group adventure applies to bookings made January 13 at 12:00am EST - January 30, 2020 at 11:59pm EST and is valid on trips departing February 15 December 31, 2020. The $1 deposit offer is ONLY available to customers booking in the following currencies: USD and CAD. The $1 deposit can be paid towards any Intrepid Travel small group adventure with the following exclusions: Polar trips - includes all itineraries in the Arctic and Antarctic, Tailor-Made Experiences, Inca trail and Gorilla permit trips, Expedition style trips, Adventure Cruises operated by Variety, selected Patagonia trips and the Okavango Delta Fly-In Safari (UUAO). Excluded Gorilla Treks: Pre-purchased permits are required to secure the trek to see the Gorillas. Excluded trips are: YXOG, YXOCC, UXODC, YXOEC, YXOIC, YXOGC, YXOFC, UBODC, YGSU, YGSGC, YGAR, YGAG, YGAU, UBODC. Excluded Inca Trail trips - Pre-purchased permits are required to secure the trek. Excluded trips are: GGBL, GGBNC, GGBPC, GGBTC, GGBWC, GGBZC, GGCLC, GGCRC, GGHC-O, GGKIC, GGKY, GGOA, GGSA, GGSAC, GGSEC, GGSFC, GGSQ, GGSTC, GGSUC, GGTA, GGTBC, GGXT, GGXTC, GGYP, GGYM, GGYBC, GGYQC, GGYA, GGYC, GGYDC, GGYE, GGYEC, GGYCC. Excluded Select Patagonia trips - Internal flights are pre-purchased to secure the trip: Excluded trips are: GPTV, GPTU, GGCB, GGSJ. Full payment is required at least 56 days prior to travel and 90 days prior to travel for Adventure Cruise departures. If booking and traveling with less than 56 days to go until departure, full payment is needed at the time of booking. If the customer wishes to cancel and rebook or to change dates or tours outside the promotional period, they will be required to pay the full deposit towards the new trip. The offer can be applied to new bookings only. Under no circumstances will the offer be applied to existing bookings. There will be no extensions to the booking, travel or payment periods. The offer applies to the tour price only and cannot be used in conjunction with any other offer or discount. Prices, itineraries and inclusions are subject to change without notice. The trip is subject to availability and confirmation by Intrepid Travel at time of booking.

×

$1,365

Get Our Price
Get Quote

From

Fri,

Jul 23, 2021

To

Sun,

Aug 01, 2021
Deals

Promotions For This Departure

Current Promotions

Call or submit a quote for award-winning value and service!

$1 Deposit on Trips

Mention Promo Code: PT6767

$1 Deposit on Trips

Promotion Details

We get it - travel's a big decision. To make it a little easier, Intrepid has lowered their deposits to just $1. Put $1 down now to save a spot on your dream trip before it sells out, then pay the rest later. Plus as always receive our AffordableTours.com 5% extra savings. But hurry, you only have until January 30 to book with a $1 Deposit. Not all dates or itineraries will qualify, please contact your travel consultant for applicable vacations.

Must Book By Thu, Jan 30, 2020

View Promotion Terms & Conditions ›

The offer of $1 deposits to secure an Intrepid Travel small group adventure applies to bookings made January 13 at 12:00am EST - January 30, 2020 at 11:59pm EST and is valid on trips departing February 15 December 31, 2020. The $1 deposit offer is ONLY available to customers booking in the following currencies: USD and CAD. The $1 deposit can be paid towards any Intrepid Travel small group adventure with the following exclusions: Polar trips - includes all itineraries in the Arctic and Antarctic, Tailor-Made Experiences, Inca trail and Gorilla permit trips, Expedition style trips, Adventure Cruises operated by Variety, selected Patagonia trips and the Okavango Delta Fly-In Safari (UUAO). Excluded Gorilla Treks: Pre-purchased permits are required to secure the trek to see the Gorillas. Excluded trips are: YXOG, YXOCC, UXODC, YXOEC, YXOIC, YXOGC, YXOFC, UBODC, YGSU, YGSGC, YGAR, YGAG, YGAU, UBODC. Excluded Inca Trail trips - Pre-purchased permits are required to secure the trek. Excluded trips are: GGBL, GGBNC, GGBPC, GGBTC, GGBWC, GGBZC, GGCLC, GGCRC, GGHC-O, GGKIC, GGKY, GGOA, GGSA, GGSAC, GGSEC, GGSFC, GGSQ, GGSTC, GGSUC, GGTA, GGTBC, GGXT, GGXTC, GGYP, GGYM, GGYBC, GGYQC, GGYA, GGYC, GGYDC, GGYE, GGYEC, GGYCC. Excluded Select Patagonia trips - Internal flights are pre-purchased to secure the trip: Excluded trips are: GPTV, GPTU, GGCB, GGSJ. Full payment is required at least 56 days prior to travel and 90 days prior to travel for Adventure Cruise departures. If booking and traveling with less than 56 days to go until departure, full payment is needed at the time of booking. If the customer wishes to cancel and rebook or to change dates or tours outside the promotional period, they will be required to pay the full deposit towards the new trip. The offer can be applied to new bookings only. Under no circumstances will the offer be applied to existing bookings. There will be no extensions to the booking, travel or payment periods. The offer applies to the tour price only and cannot be used in conjunction with any other offer or discount. Prices, itineraries and inclusions are subject to change without notice. The trip is subject to availability and confirmation by Intrepid Travel at time of booking.

×

$1,365

Get Our Price
Get Quote

From

Sun,

Jul 25, 2021

To

Tue,

Aug 03, 2021
Deals

Promotions For This Departure

Current Promotions

Call or submit a quote for award-winning value and service!

$1 Deposit on Trips

Mention Promo Code: PT6767

$1 Deposit on Trips

Promotion Details

We get it - travel's a big decision. To make it a little easier, Intrepid has lowered their deposits to just $1. Put $1 down now to save a spot on your dream trip before it sells out, then pay the rest later. Plus as always receive our AffordableTours.com 5% extra savings. But hurry, you only have until January 30 to book with a $1 Deposit. Not all dates or itineraries will qualify, please contact your travel consultant for applicable vacations.

Must Book By Thu, Jan 30, 2020

View Promotion Terms & Conditions ›

The offer of $1 deposits to secure an Intrepid Travel small group adventure applies to bookings made January 13 at 12:00am EST - January 30, 2020 at 11:59pm EST and is valid on trips departing February 15 December 31, 2020. The $1 deposit offer is ONLY available to customers booking in the following currencies: USD and CAD. The $1 deposit can be paid towards any Intrepid Travel small group adventure with the following exclusions: Polar trips - includes all itineraries in the Arctic and Antarctic, Tailor-Made Experiences, Inca trail and Gorilla permit trips, Expedition style trips, Adventure Cruises operated by Variety, selected Patagonia trips and the Okavango Delta Fly-In Safari (UUAO). Excluded Gorilla Treks: Pre-purchased permits are required to secure the trek to see the Gorillas. Excluded trips are: YXOG, YXOCC, UXODC, YXOEC, YXOIC, YXOGC, YXOFC, UBODC, YGSU, YGSGC, YGAR, YGAG, YGAU, UBODC. Excluded Inca Trail trips - Pre-purchased permits are required to secure the trek. Excluded trips are: GGBL, GGBNC, GGBPC, GGBTC, GGBWC, GGBZC, GGCLC, GGCRC, GGHC-O, GGKIC, GGKY, GGOA, GGSA, GGSAC, GGSEC, GGSFC, GGSQ, GGSTC, GGSUC, GGTA, GGTBC, GGXT, GGXTC, GGYP, GGYM, GGYBC, GGYQC, GGYA, GGYC, GGYDC, GGYE, GGYEC, GGYCC. Excluded Select Patagonia trips - Internal flights are pre-purchased to secure the trip: Excluded trips are: GPTV, GPTU, GGCB, GGSJ. Full payment is required at least 56 days prior to travel and 90 days prior to travel for Adventure Cruise departures. If booking and traveling with less than 56 days to go until departure, full payment is needed at the time of booking. If the customer wishes to cancel and rebook or to change dates or tours outside the promotional period, they will be required to pay the full deposit towards the new trip. The offer can be applied to new bookings only. Under no circumstances will the offer be applied to existing bookings. There will be no extensions to the booking, travel or payment periods. The offer applies to the tour price only and cannot be used in conjunction with any other offer or discount. Prices, itineraries and inclusions are subject to change without notice. The trip is subject to availability and confirmation by Intrepid Travel at time of booking.

×

$1,365

Get Our Price
Get Quote

From

Fri,

Jul 30, 2021

To

Sun,

Aug 08, 2021
Deals

Promotions For This Departure

Current Promotions

Call or submit a quote for award-winning value and service!

$1 Deposit on Trips

Mention Promo Code: PT6767

$1 Deposit on Trips

Promotion Details

We get it - travel's a big decision. To make it a little easier, Intrepid has lowered their deposits to just $1. Put $1 down now to save a spot on your dream trip before it sells out, then pay the rest later. Plus as always receive our AffordableTours.com 5% extra savings. But hurry, you only have until January 30 to book with a $1 Deposit. Not all dates or itineraries will qualify, please contact your travel consultant for applicable vacations.

Must Book By Thu, Jan 30, 2020

View Promotion Terms & Conditions ›

The offer of $1 deposits to secure an Intrepid Travel small group adventure applies to bookings made January 13 at 12:00am EST - January 30, 2020 at 11:59pm EST and is valid on trips departing February 15 December 31, 2020. The $1 deposit offer is ONLY available to customers booking in the following currencies: USD and CAD. The $1 deposit can be paid towards any Intrepid Travel small group adventure with the following exclusions: Polar trips - includes all itineraries in the Arctic and Antarctic, Tailor-Made Experiences, Inca trail and Gorilla permit trips, Expedition style trips, Adventure Cruises operated by Variety, selected Patagonia trips and the Okavango Delta Fly-In Safari (UUAO). Excluded Gorilla Treks: Pre-purchased permits are required to secure the trek to see the Gorillas. Excluded trips are: YXOG, YXOCC, UXODC, YXOEC, YXOIC, YXOGC, YXOFC, UBODC, YGSU, YGSGC, YGAR, YGAG, YGAU, UBODC. Excluded Inca Trail trips - Pre-purchased permits are required to secure the trek. Excluded trips are: GGBL, GGBNC, GGBPC, GGBTC, GGBWC, GGBZC, GGCLC, GGCRC, GGHC-O, GGKIC, GGKY, GGOA, GGSA, GGSAC, GGSEC, GGSFC, GGSQ, GGSTC, GGSUC, GGTA, GGTBC, GGXT, GGXTC, GGYP, GGYM, GGYBC, GGYQC, GGYA, GGYC, GGYDC, GGYE, GGYEC, GGYCC. Excluded Select Patagonia trips - Internal flights are pre-purchased to secure the trip: Excluded trips are: GPTV, GPTU, GGCB, GGSJ. Full payment is required at least 56 days prior to travel and 90 days prior to travel for Adventure Cruise departures. If booking and traveling with less than 56 days to go until departure, full payment is needed at the time of booking. If the customer wishes to cancel and rebook or to change dates or tours outside the promotional period, they will be required to pay the full deposit towards the new trip. The offer can be applied to new bookings only. Under no circumstances will the offer be applied to existing bookings. There will be no extensions to the booking, travel or payment periods. The offer applies to the tour price only and cannot be used in conjunction with any other offer or discount. Prices, itineraries and inclusions are subject to change without notice. The trip is subject to availability and confirmation by Intrepid Travel at time of booking.

×

$1,365

Get Our Price
Get Quote

From

Sun,

Aug 01, 2021

To

Tue,

Aug 10, 2021
Deals

Promotions For This Departure

Current Promotions

Call or submit a quote for award-winning value and service!

$1 Deposit on Trips

Mention Promo Code: PT6767

$1 Deposit on Trips

Promotion Details

We get it - travel's a big decision. To make it a little easier, Intrepid has lowered their deposits to just $1. Put $1 down now to save a spot on your dream trip before it sells out, then pay the rest later. Plus as always receive our AffordableTours.com 5% extra savings. But hurry, you only have until January 30 to book with a $1 Deposit. Not all dates or itineraries will qualify, please contact your travel consultant for applicable vacations.

Must Book By Thu, Jan 30, 2020

View Promotion Terms & Conditions ›

The offer of $1 deposits to secure an Intrepid Travel small group adventure applies to bookings made January 13 at 12:00am EST - January 30, 2020 at 11:59pm EST and is valid on trips departing February 15 December 31, 2020. The $1 deposit offer is ONLY available to customers booking in the following currencies: USD and CAD. The $1 deposit can be paid towards any Intrepid Travel small group adventure with the following exclusions: Polar trips - includes all itineraries in the Arctic and Antarctic, Tailor-Made Experiences, Inca trail and Gorilla permit trips, Expedition style trips, Adventure Cruises operated by Variety, selected Patagonia trips and the Okavango Delta Fly-In Safari (UUAO). Excluded Gorilla Treks: Pre-purchased permits are required to secure the trek to see the Gorillas. Excluded trips are: YXOG, YXOCC, UXODC, YXOEC, YXOIC, YXOGC, YXOFC, UBODC, YGSU, YGSGC, YGAR, YGAG, YGAU, UBODC. Excluded Inca Trail trips - Pre-purchased permits are required to secure the trek. Excluded trips are: GGBL, GGBNC, GGBPC, GGBTC, GGBWC, GGBZC, GGCLC, GGCRC, GGHC-O, GGKIC, GGKY, GGOA, GGSA, GGSAC, GGSEC, GGSFC, GGSQ, GGSTC, GGSUC, GGTA, GGTBC, GGXT, GGXTC, GGYP, GGYM, GGYBC, GGYQC, GGYA, GGYC, GGYDC, GGYE, GGYEC, GGYCC. Excluded Select Patagonia trips - Internal flights are pre-purchased to secure the trip: Excluded trips are: GPTV, GPTU, GGCB, GGSJ. Full payment is required at least 56 days prior to travel and 90 days prior to travel for Adventure Cruise departures. If booking and traveling with less than 56 days to go until departure, full payment is needed at the time of booking. If the customer wishes to cancel and rebook or to change dates or tours outside the promotional period, they will be required to pay the full deposit towards the new trip. The offer can be applied to new bookings only. Under no circumstances will the offer be applied to existing bookings. There will be no extensions to the booking, travel or payment periods. The offer applies to the tour price only and cannot be used in conjunction with any other offer or discount. Prices, itineraries and inclusions are subject to change without notice. The trip is subject to availability and confirmation by Intrepid Travel at time of booking.

×

$1,365

Get Our Price
Get Quote

From

Fri,

Aug 06, 2021

To

Sun,

Aug 15, 2021
Deals

Promotions For This Departure

Current Promotions

Call or submit a quote for award-winning value and service!

$1 Deposit on Trips

Mention Promo Code: PT6767

$1 Deposit on Trips

Promotion Details

We get it - travel's a big decision. To make it a little easier, Intrepid has lowered their deposits to just $1. Put $1 down now to save a spot on your dream trip before it sells out, then pay the rest later. Plus as always receive our AffordableTours.com 5% extra savings. But hurry, you only have until January 30 to book with a $1 Deposit. Not all dates or itineraries will qualify, please contact your travel consultant for applicable vacations.

Must Book By Thu, Jan 30, 2020

View Promotion Terms & Conditions ›

The offer of $1 deposits to secure an Intrepid Travel small group adventure applies to bookings made January 13 at 12:00am EST - January 30, 2020 at 11:59pm EST and is valid on trips departing February 15 December 31, 2020. The $1 deposit offer is ONLY available to customers booking in the following currencies: USD and CAD. The $1 deposit can be paid towards any Intrepid Travel small group adventure with the following exclusions: Polar trips - includes all itineraries in the Arctic and Antarctic, Tailor-Made Experiences, Inca trail and Gorilla permit trips, Expedition style trips, Adventure Cruises operated by Variety, selected Patagonia trips and the Okavango Delta Fly-In Safari (UUAO). Excluded Gorilla Treks: Pre-purchased permits are required to secure the trek to see the Gorillas. Excluded trips are: YXOG, YXOCC, UXODC, YXOEC, YXOIC, YXOGC, YXOFC, UBODC, YGSU, YGSGC, YGAR, YGAG, YGAU, UBODC. Excluded Inca Trail trips - Pre-purchased permits are required to secure the trek. Excluded trips are: GGBL, GGBNC, GGBPC, GGBTC, GGBWC, GGBZC, GGCLC, GGCRC, GGHC-O, GGKIC, GGKY, GGOA, GGSA, GGSAC, GGSEC, GGSFC, GGSQ, GGSTC, GGSUC, GGTA, GGTBC, GGXT, GGXTC, GGYP, GGYM, GGYBC, GGYQC, GGYA, GGYC, GGYDC, GGYE, GGYEC, GGYCC. Excluded Select Patagonia trips - Internal flights are pre-purchased to secure the trip: Excluded trips are: GPTV, GPTU, GGCB, GGSJ. Full payment is required at least 56 days prior to travel and 90 days prior to travel for Adventure Cruise departures. If booking and traveling with less than 56 days to go until departure, full payment is needed at the time of booking. If the customer wishes to cancel and rebook or to change dates or tours outside the promotional period, they will be required to pay the full deposit towards the new trip. The offer can be applied to new bookings only. Under no circumstances will the offer be applied to existing bookings. There will be no extensions to the booking, travel or payment periods. The offer applies to the tour price only and cannot be used in conjunction with any other offer or discount. Prices, itineraries and inclusions are subject to change without notice. The trip is subject to availability and confirmation by Intrepid Travel at time of booking.

×

$1,365

Get Our Price
Get Quote

From

Sun,

Aug 08, 2021

To

Tue,

Aug 17, 2021
Deals

Promotions For This Departure

Current Promotions

Call or submit a quote for award-winning value and service!

$1 Deposit on Trips

Mention Promo Code: PT6767

$1 Deposit on Trips

Promotion Details

We get it - travel's a big decision. To make it a little easier, Intrepid has lowered their deposits to just $1. Put $1 down now to save a spot on your dream trip before it sells out, then pay the rest later. Plus as always receive our AffordableTours.com 5% extra savings. But hurry, you only have until January 30 to book with a $1 Deposit. Not all dates or itineraries will qualify, please contact your travel consultant for applicable vacations.

Must Book By Thu, Jan 30, 2020

View Promotion Terms & Conditions ›

The offer of $1 deposits to secure an Intrepid Travel small group adventure applies to bookings made January 13 at 12:00am EST - January 30, 2020 at 11:59pm EST and is valid on trips departing February 15 December 31, 2020. The $1 deposit offer is ONLY available to customers booking in the following currencies: USD and CAD. The $1 deposit can be paid towards any Intrepid Travel small group adventure with the following exclusions: Polar trips - includes all itineraries in the Arctic and Antarctic, Tailor-Made Experiences, Inca trail and Gorilla permit trips, Expedition style trips, Adventure Cruises operated by Variety, selected Patagonia trips and the Okavango Delta Fly-In Safari (UUAO). Excluded Gorilla Treks: Pre-purchased permits are required to secure the trek to see the Gorillas. Excluded trips are: YXOG, YXOCC, UXODC, YXOEC, YXOIC, YXOGC, YXOFC, UBODC, YGSU, YGSGC, YGAR, YGAG, YGAU, UBODC. Excluded Inca Trail trips - Pre-purchased permits are required to secure the trek. Excluded trips are: GGBL, GGBNC, GGBPC, GGBTC, GGBWC, GGBZC, GGCLC, GGCRC, GGHC-O, GGKIC, GGKY, GGOA, GGSA, GGSAC, GGSEC, GGSFC, GGSQ, GGSTC, GGSUC, GGTA, GGTBC, GGXT, GGXTC, GGYP, GGYM, GGYBC, GGYQC, GGYA, GGYC, GGYDC, GGYE, GGYEC, GGYCC. Excluded Select Patagonia trips - Internal flights are pre-purchased to secure the trip: Excluded trips are: GPTV, GPTU, GGCB, GGSJ. Full payment is required at least 56 days prior to travel and 90 days prior to travel for Adventure Cruise departures. If booking and traveling with less than 56 days to go until departure, full payment is needed at the time of booking. If the customer wishes to cancel and rebook or to change dates or tours outside the promotional period, they will be required to pay the full deposit towards the new trip. The offer can be applied to new bookings only. Under no circumstances will the offer be applied to existing bookings. There will be no extensions to the booking, travel or payment periods. The offer applies to the tour price only and cannot be used in conjunction with any other offer or discount. Prices, itineraries and inclusions are subject to change without notice. The trip is subject to availability and confirmation by Intrepid Travel at time of booking.

×

$1,365

Get Our Price
Get Quote

From

Fri,

Aug 13, 2021

To

Sun,

Aug 22, 2021
Deals

Promotions For This Departure

Current Promotions

Call or submit a quote for award-winning value and service!

$1 Deposit on Trips

Mention Promo Code: PT6767

$1 Deposit on Trips

Promotion Details

We get it - travel's a big decision. To make it a little easier, Intrepid has lowered their deposits to just $1. Put $1 down now to save a spot on your dream trip before it sells out, then pay the rest later. Plus as always receive our AffordableTours.com 5% extra savings. But hurry, you only have until January 30 to book with a $1 Deposit. Not all dates or itineraries will qualify, please contact your travel consultant for applicable vacations.

Must Book By Thu, Jan 30, 2020

View Promotion Terms & Conditions ›

The offer of $1 deposits to secure an Intrepid Travel small group adventure applies to bookings made January 13 at 12:00am EST - January 30, 2020 at 11:59pm EST and is valid on trips departing February 15 December 31, 2020. The $1 deposit offer is ONLY available to customers booking in the following currencies: USD and CAD. The $1 deposit can be paid towards any Intrepid Travel small group adventure with the following exclusions: Polar trips - includes all itineraries in the Arctic and Antarctic, Tailor-Made Experiences, Inca trail and Gorilla permit trips, Expedition style trips, Adventure Cruises operated by Variety, selected Patagonia trips and the Okavango Delta Fly-In Safari (UUAO). Excluded Gorilla Treks: Pre-purchased permits are required to secure the trek to see the Gorillas. Excluded trips are: YXOG, YXOCC, UXODC, YXOEC, YXOIC, YXOGC, YXOFC, UBODC, YGSU, YGSGC, YGAR, YGAG, YGAU, UBODC. Excluded Inca Trail trips - Pre-purchased permits are required to secure the trek. Excluded trips are: GGBL, GGBNC, GGBPC, GGBTC, GGBWC, GGBZC, GGCLC, GGCRC, GGHC-O, GGKIC, GGKY, GGOA, GGSA, GGSAC, GGSEC, GGSFC, GGSQ, GGSTC, GGSUC, GGTA, GGTBC, GGXT, GGXTC, GGYP, GGYM, GGYBC, GGYQC, GGYA, GGYC, GGYDC, GGYE, GGYEC, GGYCC. Excluded Select Patagonia trips - Internal flights are pre-purchased to secure the trip: Excluded trips are: GPTV, GPTU, GGCB, GGSJ. Full payment is required at least 56 days prior to travel and 90 days prior to travel for Adventure Cruise departures. If booking and traveling with less than 56 days to go until departure, full payment is needed at the time of booking. If the customer wishes to cancel and rebook or to change dates or tours outside the promotional period, they will be required to pay the full deposit towards the new trip. The offer can be applied to new bookings only. Under no circumstances will the offer be applied to existing bookings. There will be no extensions to the booking, travel or payment periods. The offer applies to the tour price only and cannot be used in conjunction with any other offer or discount. Prices, itineraries and inclusions are subject to change without notice. The trip is subject to availability and confirmation by Intrepid Travel at time of booking.

×

$1,365

Get Our Price
Get Quote

From

Sun,

Aug 15, 2021

To

Tue,

Aug 24, 2021
Deals

Promotions For This Departure

Current Promotions

Call or submit a quote for award-winning value and service!

$1 Deposit on Trips

Mention Promo Code: PT6767

$1 Deposit on Trips

Promotion Details

We get it - travel's a big decision. To make it a little easier, Intrepid has lowered their deposits to just $1. Put $1 down now to save a spot on your dream trip before it sells out, then pay the rest later. Plus as always receive our AffordableTours.com 5% extra savings. But hurry, you only have until January 30 to book with a $1 Deposit. Not all dates or itineraries will qualify, please contact your travel consultant for applicable vacations.

Must Book By Thu, Jan 30, 2020

View Promotion Terms & Conditions ›

The offer of $1 deposits to secure an Intrepid Travel small group adventure applies to bookings made January 13 at 12:00am EST - January 30, 2020 at 11:59pm EST and is valid on trips departing February 15 December 31, 2020. The $1 deposit offer is ONLY available to customers booking in the following currencies: USD and CAD. The $1 deposit can be paid towards any Intrepid Travel small group adventure with the following exclusions: Polar trips - includes all itineraries in the Arctic and Antarctic, Tailor-Made Experiences, Inca trail and Gorilla permit trips, Expedition style trips, Adventure Cruises operated by Variety, selected Patagonia trips and the Okavango Delta Fly-In Safari (UUAO). Excluded Gorilla Treks: Pre-purchased permits are required to secure the trek to see the Gorillas. Excluded trips are: YXOG, YXOCC, UXODC, YXOEC, YXOIC, YXOGC, YXOFC, UBODC, YGSU, YGSGC, YGAR, YGAG, YGAU, UBODC. Excluded Inca Trail trips - Pre-purchased permits are required to secure the trek. Excluded trips are: GGBL, GGBNC, GGBPC, GGBTC, GGBWC, GGBZC, GGCLC, GGCRC, GGHC-O, GGKIC, GGKY, GGOA, GGSA, GGSAC, GGSEC, GGSFC, GGSQ, GGSTC, GGSUC, GGTA, GGTBC, GGXT, GGXTC, GGYP, GGYM, GGYBC, GGYQC, GGYA, GGYC, GGYDC, GGYE, GGYEC, GGYCC. Excluded Select Patagonia trips - Internal flights are pre-purchased to secure the trip: Excluded trips are: GPTV, GPTU, GGCB, GGSJ. Full payment is required at least 56 days prior to travel and 90 days prior to travel for Adventure Cruise departures. If booking and traveling with less than 56 days to go until departure, full payment is needed at the time of booking. If the customer wishes to cancel and rebook or to change dates or tours outside the promotional period, they will be required to pay the full deposit towards the new trip. The offer can be applied to new bookings only. Under no circumstances will the offer be applied to existing bookings. There will be no extensions to the booking, travel or payment periods. The offer applies to the tour price only and cannot be used in conjunction with any other offer or discount. Prices, itineraries and inclusions are subject to change without notice. The trip is subject to availability and confirmation by Intrepid Travel at time of booking.

×

$1,365

Get Our Price
Get Quote

From

Fri,

Aug 20, 2021

To

Sun,

Aug 29, 2021
Deals

Promotions For This Departure

Current Promotions

Call or submit a quote for award-winning value and service!

$1 Deposit on Trips

Mention Promo Code: PT6767

$1 Deposit on Trips

Promotion Details

We get it - travel's a big decision. To make it a little easier, Intrepid has lowered their deposits to just $1. Put $1 down now to save a spot on your dream trip before it sells out, then pay the rest later. Plus as always receive our AffordableTours.com 5% extra savings. But hurry, you only have until January 30 to book with a $1 Deposit. Not all dates or itineraries will qualify, please contact your travel consultant for applicable vacations.

Must Book By Thu, Jan 30, 2020

View Promotion Terms & Conditions ›

The offer of $1 deposits to secure an Intrepid Travel small group adventure applies to bookings made January 13 at 12:00am EST - January 30, 2020 at 11:59pm EST and is valid on trips departing February 15 December 31, 2020. The $1 deposit offer is ONLY available to customers booking in the following currencies: USD and CAD. The $1 deposit can be paid towards any Intrepid Travel small group adventure with the following exclusions: Polar trips - includes all itineraries in the Arctic and Antarctic, Tailor-Made Experiences, Inca trail and Gorilla permit trips, Expedition style trips, Adventure Cruises operated by Variety, selected Patagonia trips and the Okavango Delta Fly-In Safari (UUAO). Excluded Gorilla Treks: Pre-purchased permits are required to secure the trek to see the Gorillas. Excluded trips are: YXOG, YXOCC, UXODC, YXOEC, YXOIC, YXOGC, YXOFC, UBODC, YGSU, YGSGC, YGAR, YGAG, YGAU, UBODC. Excluded Inca Trail trips - Pre-purchased permits are required to secure the trek. Excluded trips are: GGBL, GGBNC, GGBPC, GGBTC, GGBWC, GGBZC, GGCLC, GGCRC, GGHC-O, GGKIC, GGKY, GGOA, GGSA, GGSAC, GGSEC, GGSFC, GGSQ, GGSTC, GGSUC, GGTA, GGTBC, GGXT, GGXTC, GGYP, GGYM, GGYBC, GGYQC, GGYA, GGYC, GGYDC, GGYE, GGYEC, GGYCC. Excluded Select Patagonia trips - Internal flights are pre-purchased to secure the trip: Excluded trips are: GPTV, GPTU, GGCB, GGSJ. Full payment is required at least 56 days prior to travel and 90 days prior to travel for Adventure Cruise departures. If booking and traveling with less than 56 days to go until departure, full payment is needed at the time of booking. If the customer wishes to cancel and rebook or to change dates or tours outside the promotional period, they will be required to pay the full deposit towards the new trip. The offer can be applied to new bookings only. Under no circumstances will the offer be applied to existing bookings. There will be no extensions to the booking, travel or payment periods. The offer applies to the tour price only and cannot be used in conjunction with any other offer or discount. Prices, itineraries and inclusions are subject to change without notice. The trip is subject to availability and confirmation by Intrepid Travel at time of booking.

×

$1,365

Get Our Price
Get Quote

From

Fri,

Aug 27, 2021

To

Sun,

Sep 05, 2021
Deals

Promotions For This Departure

Current Promotions

Call or submit a quote for award-winning value and service!

$1 Deposit on Trips

Mention Promo Code: PT6767

$1 Deposit on Trips

Promotion Details

We get it - travel's a big decision. To make it a little easier, Intrepid has lowered their deposits to just $1. Put $1 down now to save a spot on your dream trip before it sells out, then pay the rest later. Plus as always receive our AffordableTours.com 5% extra savings. But hurry, you only have until January 30 to book with a $1 Deposit. Not all dates or itineraries will qualify, please contact your travel consultant for applicable vacations.

Must Book By Thu, Jan 30, 2020

View Promotion Terms & Conditions ›

The offer of $1 deposits to secure an Intrepid Travel small group adventure applies to bookings made January 13 at 12:00am EST - January 30, 2020 at 11:59pm EST and is valid on trips departing February 15 December 31, 2020. The $1 deposit offer is ONLY available to customers booking in the following currencies: USD and CAD. The $1 deposit can be paid towards any Intrepid Travel small group adventure with the following exclusions: Polar trips - includes all itineraries in the Arctic and Antarctic, Tailor-Made Experiences, Inca trail and Gorilla permit trips, Expedition style trips, Adventure Cruises operated by Variety, selected Patagonia trips and the Okavango Delta Fly-In Safari (UUAO). Excluded Gorilla Treks: Pre-purchased permits are required to secure the trek to see the Gorillas. Excluded trips are: YXOG, YXOCC, UXODC, YXOEC, YXOIC, YXOGC, YXOFC, UBODC, YGSU, YGSGC, YGAR, YGAG, YGAU, UBODC. Excluded Inca Trail trips - Pre-purchased permits are required to secure the trek. Excluded trips are: GGBL, GGBNC, GGBPC, GGBTC, GGBWC, GGBZC, GGCLC, GGCRC, GGHC-O, GGKIC, GGKY, GGOA, GGSA, GGSAC, GGSEC, GGSFC, GGSQ, GGSTC, GGSUC, GGTA, GGTBC, GGXT, GGXTC, GGYP, GGYM, GGYBC, GGYQC, GGYA, GGYC, GGYDC, GGYE, GGYEC, GGYCC. Excluded Select Patagonia trips - Internal flights are pre-purchased to secure the trip: Excluded trips are: GPTV, GPTU, GGCB, GGSJ. Full payment is required at least 56 days prior to travel and 90 days prior to travel for Adventure Cruise departures. If booking and traveling with less than 56 days to go until departure, full payment is needed at the time of booking. If the customer wishes to cancel and rebook or to change dates or tours outside the promotional period, they will be required to pay the full deposit towards the new trip. The offer can be applied to new bookings only. Under no circumstances will the offer be applied to existing bookings. There will be no extensions to the booking, travel or payment periods. The offer applies to the tour price only and cannot be used in conjunction with any other offer or discount. Prices, itineraries and inclusions are subject to change without notice. The trip is subject to availability and confirmation by Intrepid Travel at time of booking.

×

$1,365

Get Our Price
Get Quote

From

Sun,

Aug 29, 2021

To

Tue,

Sep 07, 2021
Deals

Promotions For This Departure

Current Promotions

Call or submit a quote for award-winning value and service!

$1 Deposit on Trips

Mention Promo Code: PT6767

$1 Deposit on Trips

Promotion Details

We get it - travel's a big decision. To make it a little easier, Intrepid has lowered their deposits to just $1. Put $1 down now to save a spot on your dream trip before it sells out, then pay the rest later. Plus as always receive our AffordableTours.com 5% extra savings. But hurry, you only have until January 30 to book with a $1 Deposit. Not all dates or itineraries will qualify, please contact your travel consultant for applicable vacations.

Must Book By Thu, Jan 30, 2020

View Promotion Terms & Conditions ›

The offer of $1 deposits to secure an Intrepid Travel small group adventure applies to bookings made January 13 at 12:00am EST - January 30, 2020 at 11:59pm EST and is valid on trips departing February 15 December 31, 2020. The $1 deposit offer is ONLY available to customers booking in the following currencies: USD and CAD. The $1 deposit can be paid towards any Intrepid Travel small group adventure with the following exclusions: Polar trips - includes all itineraries in the Arctic and Antarctic, Tailor-Made Experiences, Inca trail and Gorilla permit trips, Expedition style trips, Adventure Cruises operated by Variety, selected Patagonia trips and the Okavango Delta Fly-In Safari (UUAO). Excluded Gorilla Treks: Pre-purchased permits are required to secure the trek to see the Gorillas. Excluded trips are: YXOG, YXOCC, UXODC, YXOEC, YXOIC, YXOGC, YXOFC, UBODC, YGSU, YGSGC, YGAR, YGAG, YGAU, UBODC. Excluded Inca Trail trips - Pre-purchased permits are required to secure the trek. Excluded trips are: GGBL, GGBNC, GGBPC, GGBTC, GGBWC, GGBZC, GGCLC, GGCRC, GGHC-O, GGKIC, GGKY, GGOA, GGSA, GGSAC, GGSEC, GGSFC, GGSQ, GGSTC, GGSUC, GGTA, GGTBC, GGXT, GGXTC, GGYP, GGYM, GGYBC, GGYQC, GGYA, GGYC, GGYDC, GGYE, GGYEC, GGYCC. Excluded Select Patagonia trips - Internal flights are pre-purchased to secure the trip: Excluded trips are: GPTV, GPTU, GGCB, GGSJ. Full payment is required at least 56 days prior to travel and 90 days prior to travel for Adventure Cruise departures. If booking and traveling with less than 56 days to go until departure, full payment is needed at the time of booking. If the customer wishes to cancel and rebook or to change dates or tours outside the promotional period, they will be required to pay the full deposit towards the new trip. The offer can be applied to new bookings only. Under no circumstances will the offer be applied to existing bookings. There will be no extensions to the booking, travel or payment periods. The offer applies to the tour price only and cannot be used in conjunction with any other offer or discount. Prices, itineraries and inclusions are subject to change without notice. The trip is subject to availability and confirmation by Intrepid Travel at time of booking.

×

$1,365

Get Our Price
Get Quote

From

Fri,

Sep 03, 2021

To

Sun,

Sep 12, 2021
Deals

Promotions For This Departure

Current Promotions

Call or submit a quote for award-winning value and service!

$1 Deposit on Trips

Mention Promo Code: PT6767

$1 Deposit on Trips

Promotion Details

We get it - travel's a big decision. To make it a little easier, Intrepid has lowered their deposits to just $1. Put $1 down now to save a spot on your dream trip before it sells out, then pay the rest later. Plus as always receive our AffordableTours.com 5% extra savings. But hurry, you only have until January 30 to book with a $1 Deposit. Not all dates or itineraries will qualify, please contact your travel consultant for applicable vacations.

Must Book By Thu, Jan 30, 2020

View Promotion Terms & Conditions ›

The offer of $1 deposits to secure an Intrepid Travel small group adventure applies to bookings made January 13 at 12:00am EST - January 30, 2020 at 11:59pm EST and is valid on trips departing February 15 December 31, 2020. The $1 deposit offer is ONLY available to customers booking in the following currencies: USD and CAD. The $1 deposit can be paid towards any Intrepid Travel small group adventure with the following exclusions: Polar trips - includes all itineraries in the Arctic and Antarctic, Tailor-Made Experiences, Inca trail and Gorilla permit trips, Expedition style trips, Adventure Cruises operated by Variety, selected Patagonia trips and the Okavango Delta Fly-In Safari (UUAO). Excluded Gorilla Treks: Pre-purchased permits are required to secure the trek to see the Gorillas. Excluded trips are: YXOG, YXOCC, UXODC, YXOEC, YXOIC, YXOGC, YXOFC, UBODC, YGSU, YGSGC, YGAR, YGAG, YGAU, UBODC. Excluded Inca Trail trips - Pre-purchased permits are required to secure the trek. Excluded trips are: GGBL, GGBNC, GGBPC, GGBTC, GGBWC, GGBZC, GGCLC, GGCRC, GGHC-O, GGKIC, GGKY, GGOA, GGSA, GGSAC, GGSEC, GGSFC, GGSQ, GGSTC, GGSUC, GGTA, GGTBC, GGXT, GGXTC, GGYP, GGYM, GGYBC, GGYQC, GGYA, GGYC, GGYDC, GGYE, GGYEC, GGYCC. Excluded Select Patagonia trips - Internal flights are pre-purchased to secure the trip: Excluded trips are: GPTV, GPTU, GGCB, GGSJ. Full payment is required at least 56 days prior to travel and 90 days prior to travel for Adventure Cruise departures. If booking and traveling with less than 56 days to go until departure, full payment is needed at the time of booking. If the customer wishes to cancel and rebook or to change dates or tours outside the promotional period, they will be required to pay the full deposit towards the new trip. The offer can be applied to new bookings only. Under no circumstances will the offer be applied to existing bookings. There will be no extensions to the booking, travel or payment periods. The offer applies to the tour price only and cannot be used in conjunction with any other offer or discount. Prices, itineraries and inclusions are subject to change without notice. The trip is subject to availability and confirmation by Intrepid Travel at time of booking.

×

$1,365

Get Our Price
Get Quote

From

Sun,

Sep 05, 2021

To

Tue,

Sep 14, 2021
Deals

Promotions For This Departure

Current Promotions

Call or submit a quote for award-winning value and service!

$1 Deposit on Trips

Mention Promo Code: PT6767

$1 Deposit on Trips

Promotion Details

We get it - travel's a big decision. To make it a little easier, Intrepid has lowered their deposits to just $1. Put $1 down now to save a spot on your dream trip before it sells out, then pay the rest later. Plus as always receive our AffordableTours.com 5% extra savings. But hurry, you only have until January 30 to book with a $1 Deposit. Not all dates or itineraries will qualify, please contact your travel consultant for applicable vacations.

Must Book By Thu, Jan 30, 2020

View Promotion Terms & Conditions ›

The offer of $1 deposits to secure an Intrepid Travel small group adventure applies to bookings made January 13 at 12:00am EST - January 30, 2020 at 11:59pm EST and is valid on trips departing February 15 December 31, 2020. The $1 deposit offer is ONLY available to customers booking in the following currencies: USD and CAD. The $1 deposit can be paid towards any Intrepid Travel small group adventure with the following exclusions: Polar trips - includes all itineraries in the Arctic and Antarctic, Tailor-Made Experiences, Inca trail and Gorilla permit trips, Expedition style trips, Adventure Cruises operated by Variety, selected Patagonia trips and the Okavango Delta Fly-In Safari (UUAO). Excluded Gorilla Treks: Pre-purchased permits are required to secure the trek to see the Gorillas. Excluded trips are: YXOG, YXOCC, UXODC, YXOEC, YXOIC, YXOGC, YXOFC, UBODC, YGSU, YGSGC, YGAR, YGAG, YGAU, UBODC. Excluded Inca Trail trips - Pre-purchased permits are required to secure the trek. Excluded trips are: GGBL, GGBNC, GGBPC, GGBTC, GGBWC, GGBZC, GGCLC, GGCRC, GGHC-O, GGKIC, GGKY, GGOA, GGSA, GGSAC, GGSEC, GGSFC, GGSQ, GGSTC, GGSUC, GGTA, GGTBC, GGXT, GGXTC, GGYP, GGYM, GGYBC, GGYQC, GGYA, GGYC, GGYDC, GGYE, GGYEC, GGYCC. Excluded Select Patagonia trips - Internal flights are pre-purchased to secure the trip: Excluded trips are: GPTV, GPTU, GGCB, GGSJ. Full payment is required at least 56 days prior to travel and 90 days prior to travel for Adventure Cruise departures. If booking and traveling with less than 56 days to go until departure, full payment is needed at the time of booking. If the customer wishes to cancel and rebook or to change dates or tours outside the promotional period, they will be required to pay the full deposit towards the new trip. The offer can be applied to new bookings only. Under no circumstances will the offer be applied to existing bookings. There will be no extensions to the booking, travel or payment periods. The offer applies to the tour price only and cannot be used in conjunction with any other offer or discount. Prices, itineraries and inclusions are subject to change without notice. The trip is subject to availability and confirmation by Intrepid Travel at time of booking.

×

$1,365

Get Our Price
Get Quote

From

Fri,

Sep 10, 2021

To

Sun,

Sep 19, 2021
Deals

Promotions For This Departure

Current Promotions

Call or submit a quote for award-winning value and service!

$1 Deposit on Trips

Mention Promo Code: PT6767

$1 Deposit on Trips

Promotion Details

We get it - travel's a big decision. To make it a little easier, Intrepid has lowered their deposits to just $1. Put $1 down now to save a spot on your dream trip before it sells out, then pay the rest later. Plus as always receive our AffordableTours.com 5% extra savings. But hurry, you only have until January 30 to book with a $1 Deposit. Not all dates or itineraries will qualify, please contact your travel consultant for applicable vacations.

Must Book By Thu, Jan 30, 2020

View Promotion Terms & Conditions ›

The offer of $1 deposits to secure an Intrepid Travel small group adventure applies to bookings made January 13 at 12:00am EST - January 30, 2020 at 11:59pm EST and is valid on trips departing February 15 December 31, 2020. The $1 deposit offer is ONLY available to customers booking in the following currencies: USD and CAD. The $1 deposit can be paid towards any Intrepid Travel small group adventure with the following exclusions: Polar trips - includes all itineraries in the Arctic and Antarctic, Tailor-Made Experiences, Inca trail and Gorilla permit trips, Expedition style trips, Adventure Cruises operated by Variety, selected Patagonia trips and the Okavango Delta Fly-In Safari (UUAO). Excluded Gorilla Treks: Pre-purchased permits are required to secure the trek to see the Gorillas. Excluded trips are: YXOG, YXOCC, UXODC, YXOEC, YXOIC, YXOGC, YXOFC, UBODC, YGSU, YGSGC, YGAR, YGAG, YGAU, UBODC. Excluded Inca Trail trips - Pre-purchased permits are required to secure the trek. Excluded trips are: GGBL, GGBNC, GGBPC, GGBTC, GGBWC, GGBZC, GGCLC, GGCRC, GGHC-O, GGKIC, GGKY, GGOA, GGSA, GGSAC, GGSEC, GGSFC, GGSQ, GGSTC, GGSUC, GGTA, GGTBC, GGXT, GGXTC, GGYP, GGYM, GGYBC, GGYQC, GGYA, GGYC, GGYDC, GGYE, GGYEC, GGYCC. Excluded Select Patagonia trips - Internal flights are pre-purchased to secure the trip: Excluded trips are: GPTV, GPTU, GGCB, GGSJ. Full payment is required at least 56 days prior to travel and 90 days prior to travel for Adventure Cruise departures. If booking and traveling with less than 56 days to go until departure, full payment is needed at the time of booking. If the customer wishes to cancel and rebook or to change dates or tours outside the promotional period, they will be required to pay the full deposit towards the new trip. The offer can be applied to new bookings only. Under no circumstances will the offer be applied to existing bookings. There will be no extensions to the booking, travel or payment periods. The offer applies to the tour price only and cannot be used in conjunction with any other offer or discount. Prices, itineraries and inclusions are subject to change without notice. The trip is subject to availability and confirmation by Intrepid Travel at time of booking.

×

$1,365

Get Our Price
Get Quote

From

Sun,

Sep 12, 2021

To

Tue,

Sep 21, 2021
Deals

Promotions For This Departure

Current Promotions

Call or submit a quote for award-winning value and service!

$1 Deposit on Trips

Mention Promo Code: PT6767

$1 Deposit on Trips

Promotion Details

We get it - travel's a big decision. To make it a little easier, Intrepid has lowered their deposits to just $1. Put $1 down now to save a spot on your dream trip before it sells out, then pay the rest later. Plus as always receive our AffordableTours.com 5% extra savings. But hurry, you only have until January 30 to book with a $1 Deposit. Not all dates or itineraries will qualify, please contact your travel consultant for applicable vacations.

Must Book By Thu, Jan 30, 2020

View Promotion Terms & Conditions ›

The offer of $1 deposits to secure an Intrepid Travel small group adventure applies to bookings made January 13 at 12:00am EST - January 30, 2020 at 11:59pm EST and is valid on trips departing February 15 December 31, 2020. The $1 deposit offer is ONLY available to customers booking in the following currencies: USD and CAD. The $1 deposit can be paid towards any Intrepid Travel small group adventure with the following exclusions: Polar trips - includes all itineraries in the Arctic and Antarctic, Tailor-Made Experiences, Inca trail and Gorilla permit trips, Expedition style trips, Adventure Cruises operated by Variety, selected Patagonia trips and the Okavango Delta Fly-In Safari (UUAO). Excluded Gorilla Treks: Pre-purchased permits are required to secure the trek to see the Gorillas. Excluded trips are: YXOG, YXOCC, UXODC, YXOEC, YXOIC, YXOGC, YXOFC, UBODC, YGSU, YGSGC, YGAR, YGAG, YGAU, UBODC. Excluded Inca Trail trips - Pre-purchased permits are required to secure the trek. Excluded trips are: GGBL, GGBNC, GGBPC, GGBTC, GGBWC, GGBZC, GGCLC, GGCRC, GGHC-O, GGKIC, GGKY, GGOA, GGSA, GGSAC, GGSEC, GGSFC, GGSQ, GGSTC, GGSUC, GGTA, GGTBC, GGXT, GGXTC, GGYP, GGYM, GGYBC, GGYQC, GGYA, GGYC, GGYDC, GGYE, GGYEC, GGYCC. Excluded Select Patagonia trips - Internal flights are pre-purchased to secure the trip: Excluded trips are: GPTV, GPTU, GGCB, GGSJ. Full payment is required at least 56 days prior to travel and 90 days prior to travel for Adventure Cruise departures. If booking and traveling with less than 56 days to go until departure, full payment is needed at the time of booking. If the customer wishes to cancel and rebook or to change dates or tours outside the promotional period, they will be required to pay the full deposit towards the new trip. The offer can be applied to new bookings only. Under no circumstances will the offer be applied to existing bookings. There will be no extensions to the booking, travel or payment periods. The offer applies to the tour price only and cannot be used in conjunction with any other offer or discount. Prices, itineraries and inclusions are subject to change without notice. The trip is subject to availability and confirmation by Intrepid Travel at time of booking.

×

$1,365

Get Our Price
Get Quote

From

Fri,

Sep 17, 2021

To

Sun,

Sep 26, 2021
Deals

Promotions For This Departure

Current Promotions

Call or submit a quote for award-winning value and service!

$1 Deposit on Trips

Mention Promo Code: PT6767

$1 Deposit on Trips

Promotion Details

We get it - travel's a big decision. To make it a little easier, Intrepid has lowered their deposits to just $1. Put $1 down now to save a spot on your dream trip before it sells out, then pay the rest later. Plus as always receive our AffordableTours.com 5% extra savings. But hurry, you only have until January 30 to book with a $1 Deposit. Not all dates or itineraries will qualify, please contact your travel consultant for applicable vacations.

Must Book By Thu, Jan 30, 2020

View Promotion Terms & Conditions ›

The offer of $1 deposits to secure an Intrepid Travel small group adventure applies to bookings made January 13 at 12:00am EST - January 30, 2020 at 11:59pm EST and is valid on trips departing February 15 December 31, 2020. The $1 deposit offer is ONLY available to customers booking in the following currencies: USD and CAD. The $1 deposit can be paid towards any Intrepid Travel small group adventure with the following exclusions: Polar trips - includes all itineraries in the Arctic and Antarctic, Tailor-Made Experiences, Inca trail and Gorilla permit trips, Expedition style trips, Adventure Cruises operated by Variety, selected Patagonia trips and the Okavango Delta Fly-In Safari (UUAO). Excluded Gorilla Treks: Pre-purchased permits are required to secure the trek to see the Gorillas. Excluded trips are: YXOG, YXOCC, UXODC, YXOEC, YXOIC, YXOGC, YXOFC, UBODC, YGSU, YGSGC, YGAR, YGAG, YGAU, UBODC. Excluded Inca Trail trips - Pre-purchased permits are required to secure the trek. Excluded trips are: GGBL, GGBNC, GGBPC, GGBTC, GGBWC, GGBZC, GGCLC, GGCRC, GGHC-O, GGKIC, GGKY, GGOA, GGSA, GGSAC, GGSEC, GGSFC, GGSQ, GGSTC, GGSUC, GGTA, GGTBC, GGXT, GGXTC, GGYP, GGYM, GGYBC, GGYQC, GGYA, GGYC, GGYDC, GGYE, GGYEC, GGYCC. Excluded Select Patagonia trips - Internal flights are pre-purchased to secure the trip: Excluded trips are: GPTV, GPTU, GGCB, GGSJ. Full payment is required at least 56 days prior to travel and 90 days prior to travel for Adventure Cruise departures. If booking and traveling with less than 56 days to go until departure, full payment is needed at the time of booking. If the customer wishes to cancel and rebook or to change dates or tours outside the promotional period, they will be required to pay the full deposit towards the new trip. The offer can be applied to new bookings only. Under no circumstances will the offer be applied to existing bookings. There will be no extensions to the booking, travel or payment periods. The offer applies to the tour price only and cannot be used in conjunction with any other offer or discount. Prices, itineraries and inclusions are subject to change without notice. The trip is subject to availability and confirmation by Intrepid Travel at time of booking.

×

$1,365

Get Our Price
Get Quote

From

Fri,

Sep 24, 2021

To

Sun,

Oct 03, 2021
Deals

Promotions For This Departure

Current Promotions

Call or submit a quote for award-winning value and service!

$1 Deposit on Trips

Mention Promo Code: PT6767

$1 Deposit on Trips

Promotion Details

We get it - travel's a big decision. To make it a little easier, Intrepid has lowered their deposits to just $1. Put $1 down now to save a spot on your dream trip before it sells out, then pay the rest later. Plus as always receive our AffordableTours.com 5% extra savings. But hurry, you only have until January 30 to book with a $1 Deposit. Not all dates or itineraries will qualify, please contact your travel consultant for applicable vacations.

Must Book By Thu, Jan 30, 2020

View Promotion Terms & Conditions ›

The offer of $1 deposits to secure an Intrepid Travel small group adventure applies to bookings made January 13 at 12:00am EST - January 30, 2020 at 11:59pm EST and is valid on trips departing February 15 December 31, 2020. The $1 deposit offer is ONLY available to customers booking in the following currencies: USD and CAD. The $1 deposit can be paid towards any Intrepid Travel small group adventure with the following exclusions: Polar trips - includes all itineraries in the Arctic and Antarctic, Tailor-Made Experiences, Inca trail and Gorilla permit trips, Expedition style trips, Adventure Cruises operated by Variety, selected Patagonia trips and the Okavango Delta Fly-In Safari (UUAO). Excluded Gorilla Treks: Pre-purchased permits are required to secure the trek to see the Gorillas. Excluded trips are: YXOG, YXOCC, UXODC, YXOEC, YXOIC, YXOGC, YXOFC, UBODC, YGSU, YGSGC, YGAR, YGAG, YGAU, UBODC. Excluded Inca Trail trips - Pre-purchased permits are required to secure the trek. Excluded trips are: GGBL, GGBNC, GGBPC, GGBTC, GGBWC, GGBZC, GGCLC, GGCRC, GGHC-O, GGKIC, GGKY, GGOA, GGSA, GGSAC, GGSEC, GGSFC, GGSQ, GGSTC, GGSUC, GGTA, GGTBC, GGXT, GGXTC, GGYP, GGYM, GGYBC, GGYQC, GGYA, GGYC, GGYDC, GGYE, GGYEC, GGYCC. Excluded Select Patagonia trips - Internal flights are pre-purchased to secure the trip: Excluded trips are: GPTV, GPTU, GGCB, GGSJ. Full payment is required at least 56 days prior to travel and 90 days prior to travel for Adventure Cruise departures. If booking and traveling with less than 56 days to go until departure, full payment is needed at the time of booking. If the customer wishes to cancel and rebook or to change dates or tours outside the promotional period, they will be required to pay the full deposit towards the new trip. The offer can be applied to new bookings only. Under no circumstances will the offer be applied to existing bookings. There will be no extensions to the booking, travel or payment periods. The offer applies to the tour price only and cannot be used in conjunction with any other offer or discount. Prices, itineraries and inclusions are subject to change without notice. The trip is subject to availability and confirmation by Intrepid Travel at time of booking.

×

$1,365

Get Our Price
Get Quote

From

Fri,

Oct 01, 2021

To

Sun,

Oct 10, 2021
Deals

Promotions For This Departure

Current Promotions

Call or submit a quote for award-winning value and service!

$1 Deposit on Trips

Mention Promo Code: PT6767

$1 Deposit on Trips

Promotion Details

We get it - travel's a big decision. To make it a little easier, Intrepid has lowered their deposits to just $1. Put $1 down now to save a spot on your dream trip before it sells out, then pay the rest later. Plus as always receive our AffordableTours.com 5% extra savings. But hurry, you only have until January 30 to book with a $1 Deposit. Not all dates or itineraries will qualify, please contact your travel consultant for applicable vacations.

Must Book By Thu, Jan 30, 2020

View Promotion Terms & Conditions ›

The offer of $1 deposits to secure an Intrepid Travel small group adventure applies to bookings made January 13 at 12:00am EST - January 30, 2020 at 11:59pm EST and is valid on trips departing February 15 December 31, 2020. The $1 deposit offer is ONLY available to customers booking in the following currencies: USD and CAD. The $1 deposit can be paid towards any Intrepid Travel small group adventure with the following exclusions: Polar trips - includes all itineraries in the Arctic and Antarctic, Tailor-Made Experiences, Inca trail and Gorilla permit trips, Expedition style trips, Adventure Cruises operated by Variety, selected Patagonia trips and the Okavango Delta Fly-In Safari (UUAO). Excluded Gorilla Treks: Pre-purchased permits are required to secure the trek to see the Gorillas. Excluded trips are: YXOG, YXOCC, UXODC, YXOEC, YXOIC, YXOGC, YXOFC, UBODC, YGSU, YGSGC, YGAR, YGAG, YGAU, UBODC. Excluded Inca Trail trips - Pre-purchased permits are required to secure the trek. Excluded trips are: GGBL, GGBNC, GGBPC, GGBTC, GGBWC, GGBZC, GGCLC, GGCRC, GGHC-O, GGKIC, GGKY, GGOA, GGSA, GGSAC, GGSEC, GGSFC, GGSQ, GGSTC, GGSUC, GGTA, GGTBC, GGXT, GGXTC, GGYP, GGYM, GGYBC, GGYQC, GGYA, GGYC, GGYDC, GGYE, GGYEC, GGYCC. Excluded Select Patagonia trips - Internal flights are pre-purchased to secure the trip: Excluded trips are: GPTV, GPTU, GGCB, GGSJ. Full payment is required at least 56 days prior to travel and 90 days prior to travel for Adventure Cruise departures. If booking and traveling with less than 56 days to go until departure, full payment is needed at the time of booking. If the customer wishes to cancel and rebook or to change dates or tours outside the promotional period, they will be required to pay the full deposit towards the new trip. The offer can be applied to new bookings only. Under no circumstances will the offer be applied to existing bookings. There will be no extensions to the booking, travel or payment periods. The offer applies to the tour price only and cannot be used in conjunction with any other offer or discount. Prices, itineraries and inclusions are subject to change without notice. The trip is subject to availability and confirmation by Intrepid Travel at time of booking.

×

$1,365

Get Our Price
Get Quote

From

Fri,

Oct 08, 2021

To

Sun,

Oct 17, 2021
Deals

Promotions For This Departure

Current Promotions

Call or submit a quote for award-winning value and service!

$1 Deposit on Trips

Mention Promo Code: PT6767

$1 Deposit on Trips

Promotion Details

We get it - travel's a big decision. To make it a little easier, Intrepid has lowered their deposits to just $1. Put $1 down now to save a spot on your dream trip before it sells out, then pay the rest later. Plus as always receive our AffordableTours.com 5% extra savings. But hurry, you only have until January 30 to book with a $1 Deposit. Not all dates or itineraries will qualify, please contact your travel consultant for applicable vacations.

Must Book By Thu, Jan 30, 2020

View Promotion Terms & Conditions ›

The offer of $1 deposits to secure an Intrepid Travel small group adventure applies to bookings made January 13 at 12:00am EST - January 30, 2020 at 11:59pm EST and is valid on trips departing February 15 December 31, 2020. The $1 deposit offer is ONLY available to customers booking in the following currencies: USD and CAD. The $1 deposit can be paid towards any Intrepid Travel small group adventure with the following exclusions: Polar trips - includes all itineraries in the Arctic and Antarctic, Tailor-Made Experiences, Inca trail and Gorilla permit trips, Expedition style trips, Adventure Cruises operated by Variety, selected Patagonia trips and the Okavango Delta Fly-In Safari (UUAO). Excluded Gorilla Treks: Pre-purchased permits are required to secure the trek to see the Gorillas. Excluded trips are: YXOG, YXOCC, UXODC, YXOEC, YXOIC, YXOGC, YXOFC, UBODC, YGSU, YGSGC, YGAR, YGAG, YGAU, UBODC. Excluded Inca Trail trips - Pre-purchased permits are required to secure the trek. Excluded trips are: GGBL, GGBNC, GGBPC, GGBTC, GGBWC, GGBZC, GGCLC, GGCRC, GGHC-O, GGKIC, GGKY, GGOA, GGSA, GGSAC, GGSEC, GGSFC, GGSQ, GGSTC, GGSUC, GGTA, GGTBC, GGXT, GGXTC, GGYP, GGYM, GGYBC, GGYQC, GGYA, GGYC, GGYDC, GGYE, GGYEC, GGYCC. Excluded Select Patagonia trips - Internal flights are pre-purchased to secure the trip: Excluded trips are: GPTV, GPTU, GGCB, GGSJ. Full payment is required at least 56 days prior to travel and 90 days prior to travel for Adventure Cruise departures. If booking and traveling with less than 56 days to go until departure, full payment is needed at the time of booking. If the customer wishes to cancel and rebook or to change dates or tours outside the promotional period, they will be required to pay the full deposit towards the new trip. The offer can be applied to new bookings only. Under no circumstances will the offer be applied to existing bookings. There will be no extensions to the booking, travel or payment periods. The offer applies to the tour price only and cannot be used in conjunction with any other offer or discount. Prices, itineraries and inclusions are subject to change without notice. The trip is subject to availability and confirmation by Intrepid Travel at time of booking.

×

$1,365

Get Our Price
Get Quote

From

Fri,

Oct 15, 2021

To

Sun,

Oct 24, 2021
Deals

Promotions For This Departure

Current Promotions

Call or submit a quote for award-winning value and service!

$1 Deposit on Trips

Mention Promo Code: PT6767

$1 Deposit on Trips

Promotion Details

We get it - travel's a big decision. To make it a little easier, Intrepid has lowered their deposits to just $1. Put $1 down now to save a spot on your dream trip before it sells out, then pay the rest later. Plus as always receive our AffordableTours.com 5% extra savings. But hurry, you only have until January 30 to book with a $1 Deposit. Not all dates or itineraries will qualify, please contact your travel consultant for applicable vacations.

Must Book By Thu, Jan 30, 2020

View Promotion Terms & Conditions ›

The offer of $1 deposits to secure an Intrepid Travel small group adventure applies to bookings made January 13 at 12:00am EST - January 30, 2020 at 11:59pm EST and is valid on trips departing February 15 December 31, 2020. The $1 deposit offer is ONLY available to customers booking in the following currencies: USD and CAD. The $1 deposit can be paid towards any Intrepid Travel small group adventure with the following exclusions: Polar trips - includes all itineraries in the Arctic and Antarctic, Tailor-Made Experiences, Inca trail and Gorilla permit trips, Expedition style trips, Adventure Cruises operated by Variety, selected Patagonia trips and the Okavango Delta Fly-In Safari (UUAO). Excluded Gorilla Treks: Pre-purchased permits are required to secure the trek to see the Gorillas. Excluded trips are: YXOG, YXOCC, UXODC, YXOEC, YXOIC, YXOGC, YXOFC, UBODC, YGSU, YGSGC, YGAR, YGAG, YGAU, UBODC. Excluded Inca Trail trips - Pre-purchased permits are required to secure the trek. Excluded trips are: GGBL, GGBNC, GGBPC, GGBTC, GGBWC, GGBZC, GGCLC, GGCRC, GGHC-O, GGKIC, GGKY, GGOA, GGSA, GGSAC, GGSEC, GGSFC, GGSQ, GGSTC, GGSUC, GGTA, GGTBC, GGXT, GGXTC, GGYP, GGYM, GGYBC, GGYQC, GGYA, GGYC, GGYDC, GGYE, GGYEC, GGYCC. Excluded Select Patagonia trips - Internal flights are pre-purchased to secure the trip: Excluded trips are: GPTV, GPTU, GGCB, GGSJ. Full payment is required at least 56 days prior to travel and 90 days prior to travel for Adventure Cruise departures. If booking and traveling with less than 56 days to go until departure, full payment is needed at the time of booking. If the customer wishes to cancel and rebook or to change dates or tours outside the promotional period, they will be required to pay the full deposit towards the new trip. The offer can be applied to new bookings only. Under no circumstances will the offer be applied to existing bookings. There will be no extensions to the booking, travel or payment periods. The offer applies to the tour price only and cannot be used in conjunction with any other offer or discount. Prices, itineraries and inclusions are subject to change without notice. The trip is subject to availability and confirmation by Intrepid Travel at time of booking.

×

$1,365

Get Our Price
Get Quote

From

Fri,

Oct 22, 2021

To

Sun,

Oct 31, 2021
Deals

Promotions For This Departure

Current Promotions

Call or submit a quote for award-winning value and service!

$1 Deposit on Trips

Mention Promo Code: PT6767

$1 Deposit on Trips

Promotion Details

We get it - travel's a big decision. To make it a little easier, Intrepid has lowered their deposits to just $1. Put $1 down now to save a spot on your dream trip before it sells out, then pay the rest later. Plus as always receive our AffordableTours.com 5% extra savings. But hurry, you only have until January 30 to book with a $1 Deposit. Not all dates or itineraries will qualify, please contact your travel consultant for applicable vacations.

Must Book By Thu, Jan 30, 2020

View Promotion Terms & Conditions ›

The offer of $1 deposits to secure an Intrepid Travel small group adventure applies to bookings made January 13 at 12:00am EST - January 30, 2020 at 11:59pm EST and is valid on trips departing February 15 December 31, 2020. The $1 deposit offer is ONLY available to customers booking in the following currencies: USD and CAD. The $1 deposit can be paid towards any Intrepid Travel small group adventure with the following exclusions: Polar trips - includes all itineraries in the Arctic and Antarctic, Tailor-Made Experiences, Inca trail and Gorilla permit trips, Expedition style trips, Adventure Cruises operated by Variety, selected Patagonia trips and the Okavango Delta Fly-In Safari (UUAO). Excluded Gorilla Treks: Pre-purchased permits are required to secure the trek to see the Gorillas. Excluded trips are: YXOG, YXOCC, UXODC, YXOEC, YXOIC, YXOGC, YXOFC, UBODC, YGSU, YGSGC, YGAR, YGAG, YGAU, UBODC. Excluded Inca Trail trips - Pre-purchased permits are required to secure the trek. Excluded trips are: GGBL, GGBNC, GGBPC, GGBTC, GGBWC, GGBZC, GGCLC, GGCRC, GGHC-O, GGKIC, GGKY, GGOA, GGSA, GGSAC, GGSEC, GGSFC, GGSQ, GGSTC, GGSUC, GGTA, GGTBC, GGXT, GGXTC, GGYP, GGYM, GGYBC, GGYQC, GGYA, GGYC, GGYDC, GGYE, GGYEC, GGYCC. Excluded Select Patagonia trips - Internal flights are pre-purchased to secure the trip: Excluded trips are: GPTV, GPTU, GGCB, GGSJ. Full payment is required at least 56 days prior to travel and 90 days prior to travel for Adventure Cruise departures. If booking and traveling with less than 56 days to go until departure, full payment is needed at the time of booking. If the customer wishes to cancel and rebook or to change dates or tours outside the promotional period, they will be required to pay the full deposit towards the new trip. The offer can be applied to new bookings only. Under no circumstances will the offer be applied to existing bookings. There will be no extensions to the booking, travel or payment periods. The offer applies to the tour price only and cannot be used in conjunction with any other offer or discount. Prices, itineraries and inclusions are subject to change without notice. The trip is subject to availability and confirmation by Intrepid Travel at time of booking.

×

$1,365

Get Our Price
Get Quote

From

Fri,

Oct 29, 2021

To

Sun,

Nov 07, 2021
Deals

Promotions For This Departure

Current Promotions

Call or submit a quote for award-winning value and service!

$1 Deposit on Trips

Mention Promo Code: PT6767

$1 Deposit on Trips

Promotion Details

We get it - travel's a big decision. To make it a little easier, Intrepid has lowered their deposits to just $1. Put $1 down now to save a spot on your dream trip before it sells out, then pay the rest later. Plus as always receive our AffordableTours.com 5% extra savings. But hurry, you only have until January 30 to book with a $1 Deposit. Not all dates or itineraries will qualify, please contact your travel consultant for applicable vacations.

Must Book By Thu, Jan 30, 2020

View Promotion Terms & Conditions ›

The offer of $1 deposits to secure an Intrepid Travel small group adventure applies to bookings made January 13 at 12:00am EST - January 30, 2020 at 11:59pm EST and is valid on trips departing February 15 December 31, 2020. The $1 deposit offer is ONLY available to customers booking in the following currencies: USD and CAD. The $1 deposit can be paid towards any Intrepid Travel small group adventure with the following exclusions: Polar trips - includes all itineraries in the Arctic and Antarctic, Tailor-Made Experiences, Inca trail and Gorilla permit trips, Expedition style trips, Adventure Cruises operated by Variety, selected Patagonia trips and the Okavango Delta Fly-In Safari (UUAO). Excluded Gorilla Treks: Pre-purchased permits are required to secure the trek to see the Gorillas. Excluded trips are: YXOG, YXOCC, UXODC, YXOEC, YXOIC, YXOGC, YXOFC, UBODC, YGSU, YGSGC, YGAR, YGAG, YGAU, UBODC. Excluded Inca Trail trips - Pre-purchased permits are required to secure the trek. Excluded trips are: GGBL, GGBNC, GGBPC, GGBTC, GGBWC, GGBZC, GGCLC, GGCRC, GGHC-O, GGKIC, GGKY, GGOA, GGSA, GGSAC, GGSEC, GGSFC, GGSQ, GGSTC, GGSUC, GGTA, GGTBC, GGXT, GGXTC, GGYP, GGYM, GGYBC, GGYQC, GGYA, GGYC, GGYDC, GGYE, GGYEC, GGYCC. Excluded Select Patagonia trips - Internal flights are pre-purchased to secure the trip: Excluded trips are: GPTV, GPTU, GGCB, GGSJ. Full payment is required at least 56 days prior to travel and 90 days prior to travel for Adventure Cruise departures. If booking and traveling with less than 56 days to go until departure, full payment is needed at the time of booking. If the customer wishes to cancel and rebook or to change dates or tours outside the promotional period, they will be required to pay the full deposit towards the new trip. The offer can be applied to new bookings only. Under no circumstances will the offer be applied to existing bookings. There will be no extensions to the booking, travel or payment periods. The offer applies to the tour price only and cannot be used in conjunction with any other offer or discount. Prices, itineraries and inclusions are subject to change without notice. The trip is subject to availability and confirmation by Intrepid Travel at time of booking.

×

$1,365

Get Our Price
Get Quote

From

Fri,

Nov 05, 2021

To

Sun,

Nov 14, 2021
Deals

Promotions For This Departure

Current Promotions

Call or submit a quote for award-winning value and service!

$1 Deposit on Trips

Mention Promo Code: PT6767

$1 Deposit on Trips

Promotion Details

We get it - travel's a big decision. To make it a little easier, Intrepid has lowered their deposits to just $1. Put $1 down now to save a spot on your dream trip before it sells out, then pay the rest later. Plus as always receive our AffordableTours.com 5% extra savings. But hurry, you only have until January 30 to book with a $1 Deposit. Not all dates or itineraries will qualify, please contact your travel consultant for applicable vacations.

Must Book By Thu, Jan 30, 2020

View Promotion Terms & Conditions ›

The offer of $1 deposits to secure an Intrepid Travel small group adventure applies to bookings made January 13 at 12:00am EST - January 30, 2020 at 11:59pm EST and is valid on trips departing February 15 December 31, 2020. The $1 deposit offer is ONLY available to customers booking in the following currencies: USD and CAD. The $1 deposit can be paid towards any Intrepid Travel small group adventure with the following exclusions: Polar trips - includes all itineraries in the Arctic and Antarctic, Tailor-Made Experiences, Inca trail and Gorilla permit trips, Expedition style trips, Adventure Cruises operated by Variety, selected Patagonia trips and the Okavango Delta Fly-In Safari (UUAO). Excluded Gorilla Treks: Pre-purchased permits are required to secure the trek to see the Gorillas. Excluded trips are: YXOG, YXOCC, UXODC, YXOEC, YXOIC, YXOGC, YXOFC, UBODC, YGSU, YGSGC, YGAR, YGAG, YGAU, UBODC. Excluded Inca Trail trips - Pre-purchased permits are required to secure the trek. Excluded trips are: GGBL, GGBNC, GGBPC, GGBTC, GGBWC, GGBZC, GGCLC, GGCRC, GGHC-O, GGKIC, GGKY, GGOA, GGSA, GGSAC, GGSEC, GGSFC, GGSQ, GGSTC, GGSUC, GGTA, GGTBC, GGXT, GGXTC, GGYP, GGYM, GGYBC, GGYQC, GGYA, GGYC, GGYDC, GGYE, GGYEC, GGYCC. Excluded Select Patagonia trips - Internal flights are pre-purchased to secure the trip: Excluded trips are: GPTV, GPTU, GGCB, GGSJ. Full payment is required at least 56 days prior to travel and 90 days prior to travel for Adventure Cruise departures. If booking and traveling with less than 56 days to go until departure, full payment is needed at the time of booking. If the customer wishes to cancel and rebook or to change dates or tours outside the promotional period, they will be required to pay the full deposit towards the new trip. The offer can be applied to new bookings only. Under no circumstances will the offer be applied to existing bookings. There will be no extensions to the booking, travel or payment periods. The offer applies to the tour price only and cannot be used in conjunction with any other offer or discount. Prices, itineraries and inclusions are subject to change without notice. The trip is subject to availability and confirmation by Intrepid Travel at time of booking.

×

$1,365

Get Our Price
Get Quote

From

Fri,

Nov 12, 2021

To

Sun,

Nov 21, 2021
Deals

Promotions For This Departure

Current Promotions

Call or submit a quote for award-winning value and service!

$1 Deposit on Trips

Mention Promo Code: PT6767

$1 Deposit on Trips

Promotion Details

We get it - travel's a big decision. To make it a little easier, Intrepid has lowered their deposits to just $1. Put $1 down now to save a spot on your dream trip before it sells out, then pay the rest later. Plus as always receive our AffordableTours.com 5% extra savings. But hurry, you only have until January 30 to book with a $1 Deposit. Not all dates or itineraries will qualify, please contact your travel consultant for applicable vacations.

Must Book By Thu, Jan 30, 2020

View Promotion Terms & Conditions ›

The offer of $1 deposits to secure an Intrepid Travel small group adventure applies to bookings made January 13 at 12:00am EST - January 30, 2020 at 11:59pm EST and is valid on trips departing February 15 December 31, 2020. The $1 deposit offer is ONLY available to customers booking in the following currencies: USD and CAD. The $1 deposit can be paid towards any Intrepid Travel small group adventure with the following exclusions: Polar trips - includes all itineraries in the Arctic and Antarctic, Tailor-Made Experiences, Inca trail and Gorilla permit trips, Expedition style trips, Adventure Cruises operated by Variety, selected Patagonia trips and the Okavango Delta Fly-In Safari (UUAO). Excluded Gorilla Treks: Pre-purchased permits are required to secure the trek to see the Gorillas. Excluded trips are: YXOG, YXOCC, UXODC, YXOEC, YXOIC, YXOGC, YXOFC, UBODC, YGSU, YGSGC, YGAR, YGAG, YGAU, UBODC. Excluded Inca Trail trips - Pre-purchased permits are required to secure the trek. Excluded trips are: GGBL, GGBNC, GGBPC, GGBTC, GGBWC, GGBZC, GGCLC, GGCRC, GGHC-O, GGKIC, GGKY, GGOA, GGSA, GGSAC, GGSEC, GGSFC, GGSQ, GGSTC, GGSUC, GGTA, GGTBC, GGXT, GGXTC, GGYP, GGYM, GGYBC, GGYQC, GGYA, GGYC, GGYDC, GGYE, GGYEC, GGYCC. Excluded Select Patagonia trips - Internal flights are pre-purchased to secure the trip: Excluded trips are: GPTV, GPTU, GGCB, GGSJ. Full payment is required at least 56 days prior to travel and 90 days prior to travel for Adventure Cruise departures. If booking and traveling with less than 56 days to go until departure, full payment is needed at the time of booking. If the customer wishes to cancel and rebook or to change dates or tours outside the promotional period, they will be required to pay the full deposit towards the new trip. The offer can be applied to new bookings only. Under no circumstances will the offer be applied to existing bookings. There will be no extensions to the booking, travel or payment periods. The offer applies to the tour price only and cannot be used in conjunction with any other offer or discount. Prices, itineraries and inclusions are subject to change without notice. The trip is subject to availability and confirmation by Intrepid Travel at time of booking.

×

$1,365

Get Our Price
Get Quote

From

Fri,

Nov 19, 2021

To

Sun,

Nov 28, 2021
Deals

Promotions For This Departure

Current Promotions

Call or submit a quote for award-winning value and service!

$1 Deposit on Trips

Mention Promo Code: PT6767

$1 Deposit on Trips

Promotion Details

We get it - travel's a big decision. To make it a little easier, Intrepid has lowered their deposits to just $1. Put $1 down now to save a spot on your dream trip before it sells out, then pay the rest later. Plus as always receive our AffordableTours.com 5% extra savings. But hurry, you only have until January 30 to book with a $1 Deposit. Not all dates or itineraries will qualify, please contact your travel consultant for applicable vacations.

Must Book By Thu, Jan 30, 2020

View Promotion Terms & Conditions ›

The offer of $1 deposits to secure an Intrepid Travel small group adventure applies to bookings made January 13 at 12:00am EST - January 30, 2020 at 11:59pm EST and is valid on trips departing February 15 December 31, 2020. The $1 deposit offer is ONLY available to customers booking in the following currencies: USD and CAD. The $1 deposit can be paid towards any Intrepid Travel small group adventure with the following exclusions: Polar trips - includes all itineraries in the Arctic and Antarctic, Tailor-Made Experiences, Inca trail and Gorilla permit trips, Expedition style trips, Adventure Cruises operated by Variety, selected Patagonia trips and the Okavango Delta Fly-In Safari (UUAO). Excluded Gorilla Treks: Pre-purchased permits are required to secure the trek to see the Gorillas. Excluded trips are: YXOG, YXOCC, UXODC, YXOEC, YXOIC, YXOGC, YXOFC, UBODC, YGSU, YGSGC, YGAR, YGAG, YGAU, UBODC. Excluded Inca Trail trips - Pre-purchased permits are required to secure the trek. Excluded trips are: GGBL, GGBNC, GGBPC, GGBTC, GGBWC, GGBZC, GGCLC, GGCRC, GGHC-O, GGKIC, GGKY, GGOA, GGSA, GGSAC, GGSEC, GGSFC, GGSQ, GGSTC, GGSUC, GGTA, GGTBC, GGXT, GGXTC, GGYP, GGYM, GGYBC, GGYQC, GGYA, GGYC, GGYDC, GGYE, GGYEC, GGYCC. Excluded Select Patagonia trips - Internal flights are pre-purchased to secure the trip: Excluded trips are: GPTV, GPTU, GGCB, GGSJ. Full payment is required at least 56 days prior to travel and 90 days prior to travel for Adventure Cruise departures. If booking and traveling with less than 56 days to go until departure, full payment is needed at the time of booking. If the customer wishes to cancel and rebook or to change dates or tours outside the promotional period, they will be required to pay the full deposit towards the new trip. The offer can be applied to new bookings only. Under no circumstances will the offer be applied to existing bookings. There will be no extensions to the booking, travel or payment periods. The offer applies to the tour price only and cannot be used in conjunction with any other offer or discount. Prices, itineraries and inclusions are subject to change without notice. The trip is subject to availability and confirmation by Intrepid Travel at time of booking.

×

$1,365

Get Our Price
Get Quote

From

Fri,

Nov 26, 2021

To

Sun,

Dec 05, 2021
Deals

Promotions For This Departure

Current Promotions

Call or submit a quote for award-winning value and service!

$1 Deposit on Trips

Mention Promo Code: PT6767

$1 Deposit on Trips

Promotion Details

We get it - travel's a big decision. To make it a little easier, Intrepid has lowered their deposits to just $1. Put $1 down now to save a spot on your dream trip before it sells out, then pay the rest later. Plus as always receive our AffordableTours.com 5% extra savings. But hurry, you only have until January 30 to book with a $1 Deposit. Not all dates or itineraries will qualify, please contact your travel consultant for applicable vacations.

Must Book By Thu, Jan 30, 2020

View Promotion Terms & Conditions ›

The offer of $1 deposits to secure an Intrepid Travel small group adventure applies to bookings made January 13 at 12:00am EST - January 30, 2020 at 11:59pm EST and is valid on trips departing February 15 December 31, 2020. The $1 deposit offer is ONLY available to customers booking in the following currencies: USD and CAD. The $1 deposit can be paid towards any Intrepid Travel small group adventure with the following exclusions: Polar trips - includes all itineraries in the Arctic and Antarctic, Tailor-Made Experiences, Inca trail and Gorilla permit trips, Expedition style trips, Adventure Cruises operated by Variety, selected Patagonia trips and the Okavango Delta Fly-In Safari (UUAO). Excluded Gorilla Treks: Pre-purchased permits are required to secure the trek to see the Gorillas. Excluded trips are: YXOG, YXOCC, UXODC, YXOEC, YXOIC, YXOGC, YXOFC, UBODC, YGSU, YGSGC, YGAR, YGAG, YGAU, UBODC. Excluded Inca Trail trips - Pre-purchased permits are required to secure the trek. Excluded trips are: GGBL, GGBNC, GGBPC, GGBTC, GGBWC, GGBZC, GGCLC, GGCRC, GGHC-O, GGKIC, GGKY, GGOA, GGSA, GGSAC, GGSEC, GGSFC, GGSQ, GGSTC, GGSUC, GGTA, GGTBC, GGXT, GGXTC, GGYP, GGYM, GGYBC, GGYQC, GGYA, GGYC, GGYDC, GGYE, GGYEC, GGYCC. Excluded Select Patagonia trips - Internal flights are pre-purchased to secure the trip: Excluded trips are: GPTV, GPTU, GGCB, GGSJ. Full payment is required at least 56 days prior to travel and 90 days prior to travel for Adventure Cruise departures. If booking and traveling with less than 56 days to go until departure, full payment is needed at the time of booking. If the customer wishes to cancel and rebook or to change dates or tours outside the promotional period, they will be required to pay the full deposit towards the new trip. The offer can be applied to new bookings only. Under no circumstances will the offer be applied to existing bookings. There will be no extensions to the booking, travel or payment periods. The offer applies to the tour price only and cannot be used in conjunction with any other offer or discount. Prices, itineraries and inclusions are subject to change without notice. The trip is subject to availability and confirmation by Intrepid Travel at time of booking.

×

$1,365

Get Our Price
Get Quote

From

Fri,

Dec 03, 2021

To

Sun,

Dec 12, 2021
Deals

Promotions For This Departure

Current Promotions

Call or submit a quote for award-winning value and service!

$1 Deposit on Trips

Mention Promo Code: PT6767

$1 Deposit on Trips

Promotion Details

We get it - travel's a big decision. To make it a little easier, Intrepid has lowered their deposits to just $1. Put $1 down now to save a spot on your dream trip before it sells out, then pay the rest later. Plus as always receive our AffordableTours.com 5% extra savings. But hurry, you only have until January 30 to book with a $1 Deposit. Not all dates or itineraries will qualify, please contact your travel consultant for applicable vacations.

Must Book By Thu, Jan 30, 2020

View Promotion Terms & Conditions ›

The offer of $1 deposits to secure an Intrepid Travel small group adventure applies to bookings made January 13 at 12:00am EST - January 30, 2020 at 11:59pm EST and is valid on trips departing February 15 December 31, 2020. The $1 deposit offer is ONLY available to customers booking in the following currencies: USD and CAD. The $1 deposit can be paid towards any Intrepid Travel small group adventure with the following exclusions: Polar trips - includes all itineraries in the Arctic and Antarctic, Tailor-Made Experiences, Inca trail and Gorilla permit trips, Expedition style trips, Adventure Cruises operated by Variety, selected Patagonia trips and the Okavango Delta Fly-In Safari (UUAO). Excluded Gorilla Treks: Pre-purchased permits are required to secure the trek to see the Gorillas. Excluded trips are: YXOG, YXOCC, UXODC, YXOEC, YXOIC, YXOGC, YXOFC, UBODC, YGSU, YGSGC, YGAR, YGAG, YGAU, UBODC. Excluded Inca Trail trips - Pre-purchased permits are required to secure the trek. Excluded trips are: GGBL, GGBNC, GGBPC, GGBTC, GGBWC, GGBZC, GGCLC, GGCRC, GGHC-O, GGKIC, GGKY, GGOA, GGSA, GGSAC, GGSEC, GGSFC, GGSQ, GGSTC, GGSUC, GGTA, GGTBC, GGXT, GGXTC, GGYP, GGYM, GGYBC, GGYQC, GGYA, GGYC, GGYDC, GGYE, GGYEC, GGYCC. Excluded Select Patagonia trips - Internal flights are pre-purchased to secure the trip: Excluded trips are: GPTV, GPTU, GGCB, GGSJ. Full payment is required at least 56 days prior to travel and 90 days prior to travel for Adventure Cruise departures. If booking and traveling with less than 56 days to go until departure, full payment is needed at the time of booking. If the customer wishes to cancel and rebook or to change dates or tours outside the promotional period, they will be required to pay the full deposit towards the new trip. The offer can be applied to new bookings only. Under no circumstances will the offer be applied to existing bookings. There will be no extensions to the booking, travel or payment periods. The offer applies to the tour price only and cannot be used in conjunction with any other offer or discount. Prices, itineraries and inclusions are subject to change without notice. The trip is subject to availability and confirmation by Intrepid Travel at time of booking.

×

$1,365

Get Our Price
Get Quote

From

Sun,

Dec 05, 2021

To

Tue,

Dec 14, 2021
Deals

Promotions For This Departure

Current Promotions

Call or submit a quote for award-winning value and service!

$1 Deposit on Trips

Mention Promo Code: PT6767

$1 Deposit on Trips

Promotion Details

We get it - travel's a big decision. To make it a little easier, Intrepid has lowered their deposits to just $1. Put $1 down now to save a spot on your dream trip before it sells out, then pay the rest later. Plus as always receive our AffordableTours.com 5% extra savings. But hurry, you only have until January 30 to book with a $1 Deposit. Not all dates or itineraries will qualify, please contact your travel consultant for applicable vacations.

Must Book By Thu, Jan 30, 2020

View Promotion Terms & Conditions ›

The offer of $1 deposits to secure an Intrepid Travel small group adventure applies to bookings made January 13 at 12:00am EST - January 30, 2020 at 11:59pm EST and is valid on trips departing February 15 December 31, 2020. The $1 deposit offer is ONLY available to customers booking in the following currencies: USD and CAD. The $1 deposit can be paid towards any Intrepid Travel small group adventure with the following exclusions: Polar trips - includes all itineraries in the Arctic and Antarctic, Tailor-Made Experiences, Inca trail and Gorilla permit trips, Expedition style trips, Adventure Cruises operated by Variety, selected Patagonia trips and the Okavango Delta Fly-In Safari (UUAO). Excluded Gorilla Treks: Pre-purchased permits are required to secure the trek to see the Gorillas. Excluded trips are: YXOG, YXOCC, UXODC, YXOEC, YXOIC, YXOGC, YXOFC, UBODC, YGSU, YGSGC, YGAR, YGAG, YGAU, UBODC. Excluded Inca Trail trips - Pre-purchased permits are required to secure the trek. Excluded trips are: GGBL, GGBNC, GGBPC, GGBTC, GGBWC, GGBZC, GGCLC, GGCRC, GGHC-O, GGKIC, GGKY, GGOA, GGSA, GGSAC, GGSEC, GGSFC, GGSQ, GGSTC, GGSUC, GGTA, GGTBC, GGXT, GGXTC, GGYP, GGYM, GGYBC, GGYQC, GGYA, GGYC, GGYDC, GGYE, GGYEC, GGYCC. Excluded Select Patagonia trips - Internal flights are pre-purchased to secure the trip: Excluded trips are: GPTV, GPTU, GGCB, GGSJ. Full payment is required at least 56 days prior to travel and 90 days prior to travel for Adventure Cruise departures. If booking and traveling with less than 56 days to go until departure, full payment is needed at the time of booking. If the customer wishes to cancel and rebook or to change dates or tours outside the promotional period, they will be required to pay the full deposit towards the new trip. The offer can be applied to new bookings only. Under no circumstances will the offer be applied to existing bookings. There will be no extensions to the booking, travel or payment periods. The offer applies to the tour price only and cannot be used in conjunction with any other offer or discount. Prices, itineraries and inclusions are subject to change without notice. The trip is subject to availability and confirmation by Intrepid Travel at time of booking.

×

$1,365

Get Our Price
Get Quote

From

Fri,

Dec 10, 2021

To

Sun,

Dec 19, 2021
Deals

Promotions For This Departure

Current Promotions

Call or submit a quote for award-winning value and service!

$1 Deposit on Trips

Mention Promo Code: PT6767

$1 Deposit on Trips

Promotion Details

We get it - travel's a big decision. To make it a little easier, Intrepid has lowered their deposits to just $1. Put $1 down now to save a spot on your dream trip before it sells out, then pay the rest later. Plus as always receive our AffordableTours.com 5% extra savings. But hurry, you only have until January 30 to book with a $1 Deposit. Not all dates or itineraries will qualify, please contact your travel consultant for applicable vacations.

Must Book By Thu, Jan 30, 2020

View Promotion Terms & Conditions ›

The offer of $1 deposits to secure an Intrepid Travel small group adventure applies to bookings made January 13 at 12:00am EST - January 30, 2020 at 11:59pm EST and is valid on trips departing February 15 December 31, 2020. The $1 deposit offer is ONLY available to customers booking in the following currencies: USD and CAD. The $1 deposit can be paid towards any Intrepid Travel small group adventure with the following exclusions: Polar trips - includes all itineraries in the Arctic and Antarctic, Tailor-Made Experiences, Inca trail and Gorilla permit trips, Expedition style trips, Adventure Cruises operated by Variety, selected Patagonia trips and the Okavango Delta Fly-In Safari (UUAO). Excluded Gorilla Treks: Pre-purchased permits are required to secure the trek to see the Gorillas. Excluded trips are: YXOG, YXOCC, UXODC, YXOEC, YXOIC, YXOGC, YXOFC, UBODC, YGSU, YGSGC, YGAR, YGAG, YGAU, UBODC. Excluded Inca Trail trips - Pre-purchased permits are required to secure the trek. Excluded trips are: GGBL, GGBNC, GGBPC, GGBTC, GGBWC, GGBZC, GGCLC, GGCRC, GGHC-O, GGKIC, GGKY, GGOA, GGSA, GGSAC, GGSEC, GGSFC, GGSQ, GGSTC, GGSUC, GGTA, GGTBC, GGXT, GGXTC, GGYP, GGYM, GGYBC, GGYQC, GGYA, GGYC, GGYDC, GGYE, GGYEC, GGYCC. Excluded Select Patagonia trips - Internal flights are pre-purchased to secure the trip: Excluded trips are: GPTV, GPTU, GGCB, GGSJ. Full payment is required at least 56 days prior to travel and 90 days prior to travel for Adventure Cruise departures. If booking and traveling with less than 56 days to go until departure, full payment is needed at the time of booking. If the customer wishes to cancel and rebook or to change dates or tours outside the promotional period, they will be required to pay the full deposit towards the new trip. The offer can be applied to new bookings only. Under no circumstances will the offer be applied to existing bookings. There will be no extensions to the booking, travel or payment periods. The offer applies to the tour price only and cannot be used in conjunction with any other offer or discount. Prices, itineraries and inclusions are subject to change without notice. The trip is subject to availability and confirmation by Intrepid Travel at time of booking.

×

$1,365

Get Our Price
Get Quote

From

Fri,

Dec 17, 2021

To

Sun,

Dec 26, 2021
Deals

Promotions For This Departure

Current Promotions

Call or submit a quote for award-winning value and service!

$1 Deposit on Trips

Mention Promo Code: PT6767

$1 Deposit on Trips

Promotion Details

We get it - travel's a big decision. To make it a little easier, Intrepid has lowered their deposits to just $1. Put $1 down now to save a spot on your dream trip before it sells out, then pay the rest later. Plus as always receive our AffordableTours.com 5% extra savings. But hurry, you only have until January 30 to book with a $1 Deposit. Not all dates or itineraries will qualify, please contact your travel consultant for applicable vacations.

Must Book By Thu, Jan 30, 2020

View Promotion Terms & Conditions ›

The offer of $1 deposits to secure an Intrepid Travel small group adventure applies to bookings made January 13 at 12:00am EST - January 30, 2020 at 11:59pm EST and is valid on trips departing February 15 December 31, 2020. The $1 deposit offer is ONLY available to customers booking in the following currencies: USD and CAD. The $1 deposit can be paid towards any Intrepid Travel small group adventure with the following exclusions: Polar trips - includes all itineraries in the Arctic and Antarctic, Tailor-Made Experiences, Inca trail and Gorilla permit trips, Expedition style trips, Adventure Cruises operated by Variety, selected Patagonia trips and the Okavango Delta Fly-In Safari (UUAO). Excluded Gorilla Treks: Pre-purchased permits are required to secure the trek to see the Gorillas. Excluded trips are: YXOG, YXOCC, UXODC, YXOEC, YXOIC, YXOGC, YXOFC, UBODC, YGSU, YGSGC, YGAR, YGAG, YGAU, UBODC. Excluded Inca Trail trips - Pre-purchased permits are required to secure the trek. Excluded trips are: GGBL, GGBNC, GGBPC, GGBTC, GGBWC, GGBZC, GGCLC, GGCRC, GGHC-O, GGKIC, GGKY, GGOA, GGSA, GGSAC, GGSEC, GGSFC, GGSQ, GGSTC, GGSUC, GGTA, GGTBC, GGXT, GGXTC, GGYP, GGYM, GGYBC, GGYQC, GGYA, GGYC, GGYDC, GGYE, GGYEC, GGYCC. Excluded Select Patagonia trips - Internal flights are pre-purchased to secure the trip: Excluded trips are: GPTV, GPTU, GGCB, GGSJ. Full payment is required at least 56 days prior to travel and 90 days prior to travel for Adventure Cruise departures. If booking and traveling with less than 56 days to go until departure, full payment is needed at the time of booking. If the customer wishes to cancel and rebook or to change dates or tours outside the promotional period, they will be required to pay the full deposit towards the new trip. The offer can be applied to new bookings only. Under no circumstances will the offer be applied to existing bookings. There will be no extensions to the booking, travel or payment periods. The offer applies to the tour price only and cannot be used in conjunction with any other offer or discount. Prices, itineraries and inclusions are subject to change without notice. The trip is subject to availability and confirmation by Intrepid Travel at time of booking.

×

$1,365

Get Our Price
Get Quote

From

Fri,

Dec 24, 2021

To

Sun,

Jan 02, 2022
Deals

Promotions For This Departure

Current Promotions

Call or submit a quote for award-winning value and service!

$1 Deposit on Trips

Mention Promo Code: PT6767

$1 Deposit on Trips

Promotion Details

We get it - travel's a big decision. To make it a little easier, Intrepid has lowered their deposits to just $1. Put $1 down now to save a spot on your dream trip before it sells out, then pay the rest later. Plus as always receive our AffordableTours.com 5% extra savings. But hurry, you only have until January 30 to book with a $1 Deposit. Not all dates or itineraries will qualify, please contact your travel consultant for applicable vacations.

Must Book By Thu, Jan 30, 2020

View Promotion Terms & Conditions ›

The offer of $1 deposits to secure an Intrepid Travel small group adventure applies to bookings made January 13 at 12:00am EST - January 30, 2020 at 11:59pm EST and is valid on trips departing February 15 December 31, 2020. The $1 deposit offer is ONLY available to customers booking in the following currencies: USD and CAD. The $1 deposit can be paid towards any Intrepid Travel small group adventure with the following exclusions: Polar trips - includes all itineraries in the Arctic and Antarctic, Tailor-Made Experiences, Inca trail and Gorilla permit trips, Expedition style trips, Adventure Cruises operated by Variety, selected Patagonia trips and the Okavango Delta Fly-In Safari (UUAO). Excluded Gorilla Treks: Pre-purchased permits are required to secure the trek to see the Gorillas. Excluded trips are: YXOG, YXOCC, UXODC, YXOEC, YXOIC, YXOGC, YXOFC, UBODC, YGSU, YGSGC, YGAR, YGAG, YGAU, UBODC. Excluded Inca Trail trips - Pre-purchased permits are required to secure the trek. Excluded trips are: GGBL, GGBNC, GGBPC, GGBTC, GGBWC, GGBZC, GGCLC, GGCRC, GGHC-O, GGKIC, GGKY, GGOA, GGSA, GGSAC, GGSEC, GGSFC, GGSQ, GGSTC, GGSUC, GGTA, GGTBC, GGXT, GGXTC, GGYP, GGYM, GGYBC, GGYQC, GGYA, GGYC, GGYDC, GGYE, GGYEC, GGYCC. Excluded Select Patagonia trips - Internal flights are pre-purchased to secure the trip: Excluded trips are: GPTV, GPTU, GGCB, GGSJ. Full payment is required at least 56 days prior to travel and 90 days prior to travel for Adventure Cruise departures. If booking and traveling with less than 56 days to go until departure, full payment is needed at the time of booking. If the customer wishes to cancel and rebook or to change dates or tours outside the promotional period, they will be required to pay the full deposit towards the new trip. The offer can be applied to new bookings only. Under no circumstances will the offer be applied to existing bookings. There will be no extensions to the booking, travel or payment periods. The offer applies to the tour price only and cannot be used in conjunction with any other offer or discount. Prices, itineraries and inclusions are subject to change without notice. The trip is subject to availability and confirmation by Intrepid Travel at time of booking.

×

$1,365

Get Our Price
Get Quote

From

Fri,

Dec 31, 2021

To

Sun,

Jan 09, 2022
Deals

Promotions For This Departure

Current Promotions

Call or submit a quote for award-winning value and service!

$1 Deposit on Trips

Mention Promo Code: PT6767

$1 Deposit on Trips

Promotion Details

We get it - travel's a big decision. To make it a little easier, Intrepid has lowered their deposits to just $1. Put $1 down now to save a spot on your dream trip before it sells out, then pay the rest later. Plus as always receive our AffordableTours.com 5% extra savings. But hurry, you only have until January 30 to book with a $1 Deposit. Not all dates or itineraries will qualify, please contact your travel consultant for applicable vacations.

Must Book By Thu, Jan 30, 2020

View Promotion Terms & Conditions ›

The offer of $1 deposits to secure an Intrepid Travel small group adventure applies to bookings made January 13 at 12:00am EST - January 30, 2020 at 11:59pm EST and is valid on trips departing February 15 December 31, 2020. The $1 deposit offer is ONLY available to customers booking in the following currencies: USD and CAD. The $1 deposit can be paid towards any Intrepid Travel small group adventure with the following exclusions: Polar trips - includes all itineraries in the Arctic and Antarctic, Tailor-Made Experiences, Inca trail and Gorilla permit trips, Expedition style trips, Adventure Cruises operated by Variety, selected Patagonia trips and the Okavango Delta Fly-In Safari (UUAO). Excluded Gorilla Treks: Pre-purchased permits are required to secure the trek to see the Gorillas. Excluded trips are: YXOG, YXOCC, UXODC, YXOEC, YXOIC, YXOGC, YXOFC, UBODC, YGSU, YGSGC, YGAR, YGAG, YGAU, UBODC. Excluded Inca Trail trips - Pre-purchased permits are required to secure the trek. Excluded trips are: GGBL, GGBNC, GGBPC, GGBTC, GGBWC, GGBZC, GGCLC, GGCRC, GGHC-O, GGKIC, GGKY, GGOA, GGSA, GGSAC, GGSEC, GGSFC, GGSQ, GGSTC, GGSUC, GGTA, GGTBC, GGXT, GGXTC, GGYP, GGYM, GGYBC, GGYQC, GGYA, GGYC, GGYDC, GGYE, GGYEC, GGYCC. Excluded Select Patagonia trips - Internal flights are pre-purchased to secure the trip: Excluded trips are: GPTV, GPTU, GGCB, GGSJ. Full payment is required at least 56 days prior to travel and 90 days prior to travel for Adventure Cruise departures. If booking and traveling with less than 56 days to go until departure, full payment is needed at the time of booking. If the customer wishes to cancel and rebook or to change dates or tours outside the promotional period, they will be required to pay the full deposit towards the new trip. The offer can be applied to new bookings only. Under no circumstances will the offer be applied to existing bookings. There will be no extensions to the booking, travel or payment periods. The offer applies to the tour price only and cannot be used in conjunction with any other offer or discount. Prices, itineraries and inclusions are subject to change without notice. The trip is subject to availability and confirmation by Intrepid Travel at time of booking.

×

$1,365

Get Our Price
Get Quote
* Departure Dates in bold denote Guaranteed Departures
Call or submit a quote for award-winning value and service!
$1 Deposit on Trips
Mention Promo Code: PT6767

$1 Deposit on Trips
$1 Deposit on Trips
Promotion Details
We get it - travel's a big decision. To make it a little easier, Intrepid has lowered their deposits to just $1. Put $1 down now to save a spot on your dream trip before it sells out, then pay the rest later. Plus as always receive our AffordableTours.com 5% extra savings. But hurry, you only have until January 30 to book with a $1 Deposit. Not all dates or itineraries will qualify, please contact your travel consultant for applicable vacations.
Must Book By Thu, Jan 30, 2020
View Promotion Terms & Conditions ›
The offer of $1 deposits to secure an Intrepid Travel small group adventure applies to bookings made January 13 at 12:00am EST - January 30, 2020 at 11:59pm EST and is valid on trips departing February 15 December 31, 2020. The $1 deposit offer is ONLY available to customers booking in the following currencies: USD and CAD. The $1 deposit can be paid towards any Intrepid Travel small group adventure with the following exclusions: Polar trips - includes all itineraries in the Arctic and Antarctic, Tailor-Made Experiences, Inca trail and Gorilla permit trips, Expedition style trips, Adventure Cruises operated by Variety, selected Patagonia trips and the Okavango Delta Fly-In Safari (UUAO). Excluded Gorilla Treks: Pre-purchased permits are required to secure the trek to see the Gorillas. Excluded trips are: YXOG, YXOCC, UXODC, YXOEC, YXOIC, YXOGC, YXOFC, UBODC, YGSU, YGSGC, YGAR, YGAG, YGAU, UBODC. Excluded Inca Trail trips - Pre-purchased permits are required to secure the trek. Excluded trips are: GGBL, GGBNC, GGBPC, GGBTC, GGBWC, GGBZC, GGCLC, GGCRC, GGHC-O, GGKIC, GGKY, GGOA, GGSA, GGSAC, GGSEC, GGSFC, GGSQ, GGSTC, GGSUC, GGTA, GGTBC, GGXT, GGXTC, GGYP, GGYM, GGYBC, GGYQC, GGYA, GGYC, GGYDC, GGYE, GGYEC, GGYCC. Excluded Select Patagonia trips - Internal flights are pre-purchased to secure the trip: Excluded trips are: GPTV, GPTU, GGCB, GGSJ. Full payment is required at least 56 days prior to travel and 90 days prior to travel for Adventure Cruise departures. If booking and traveling with less than 56 days to go until departure, full payment is needed at the time of booking. If the customer wishes to cancel and rebook or to change dates or tours outside the promotional period, they will be required to pay the full deposit towards the new trip. The offer can be applied to new bookings only. Under no circumstances will the offer be applied to existing bookings. There will be no extensions to the booking, travel or payment periods. The offer applies to the tour price only and cannot be used in conjunction with any other offer or discount. Prices, itineraries and inclusions are subject to change without notice. The trip is subject to availability and confirmation by Intrepid Travel at time of booking.
Tour Itinerary
See southern Africa's iconic waterfalls, rivers and inland canals on this ten-day Lonely Planet Experience - an overland journey highlighting the magic of Mother Nature. Canoe down the lush waterways of the Okavango Delta, watch hippos wallowing along the shores of the Chobe River, be mesmerised by the mirage of Makgadikgadi Salt Pans and marvel at the crashing white water of Victoria Falls. Pack a camera and an eye for adventure because these lush pockets of wilderness will reward you with incredible animal encounters, awesome photography opportunities and memories to last a lifetime.
Day 1: Johannesburg
Sawubona – welcome to South Africa! Your adventure begins with a welcome meeting at 6 pm. If you arrive early, get out and explore Johannesburg; the country's largest city. Perhaps visit the cultural hotspots of Newtown, Braamfontein or Maboneng. Otherwise, the sobering Apartheid Museum is well worth your time. After your important meeting this evening, why not head out for an optional group dinner and get to know your newfound travel crew – your local leader will point you in the right direction with bar and restaurant recommendations.
Day 2: Khama Rhino Sanctuary
Leaving South Africa behind, cross the border into Botswana and travel towards the Khama Rhino Sanctuary (approximately 8–10 hours). Situated on the edge of the Kalahari Desert, the Khama Rhino Sanctuary has drastically changed from a former hunting area to a conservation project. Built to protect Botswana's only remaining populations of both black and white rhinos, the sanctuary is also home to other wildlife including zebras, giraffes, leopards, ostriches and wildebeest, all of which can be seen grazing the many waterholes. Visiting this project benefits local communities and directly contributes to protecting the endangered white rhinoceros. Later on, head out on a dusk game drive to see the rhinos when they are most active.
Day 3: Maun
Jump aboard your vehicle and head to Maun (approximately 8–9 hours). Here there will be an opportunity to stock up on any supplies you might need for your adventure ahead. Maun is the gateway to one of the world's most complex ecosystems, the Okavango Delta. This place is unlike anything in the world – a 16,000 square kilometre maze of lush wetlands and waterways teeming with wildlife. You might see hippos, crocodiles, elephants and big cats, but it's the animals aren't the only drawcard here – the waterscapes and shimmering horizons will have you gazing for days.
Day 4: Okavango Delta
Get right in the action today, jumping aboard a traditional mokoro – a dugout canoe steered by friendly local 'polers' – for an Okavango waterways experience. With some luck, you could spot some of the delta's unusual wildlife and exotic birdlife. Spend some time today exploring the maze of lagoons, lakes and streams on foot too, led by experienced local guides. Tonight, you'll camp on a remote island right in the heart of the wilderness, falling asleep to the humming and buzzing of the African heartlands.
Day 5: Okavango Delta
Wake up early and head out on a sunrise walk. Along the way, keep watch for elephants, and if the timing is right, you might also come across some Cape buffalo! These noble-looking beasts are more dangerous than they look, and their horns double as a kind of bone shield that's fittingly known as a 'boss'. Returning to camp for breakfast, you've got the rest of the day to relax. A refreshing swim, or perhaps a nap, could be on the cards – both good ideas in the warmer part of the day. Alternatively, take another mokoro trip to soak up that serene river atmosphere.
Day 6: Maun
After taking down your camp, return to the 'poler' station by mokoro, before continuing your Lonely Planet Experience to Maun by vehicle (approximately 2–3 hours). Today you'll visit a rural village and interact with some of the locals, providing insight into daily life along the Okavango Delta. The waterways are the lifeblood of so many in this area, so learn more from locals about how important these fertile lands are. Tonight, settle in at camp on the outskirts of town.
Day 7: Nata
Get up early and hit the road for Nata (approximately 6–7 hours). This small town is situated near the stunning Makgadikgadi Salt Pans which are some of the largest on earth, covering around 12,000 square kilometres. This afternoon, take the opportunity to explore the salt pans in an open vehicle. They are naturally dry and salty for a large part of the year, and during this time, the arid landscape has an eerie feel to it as the shimmering mirages disorientate the senses. At other times they take on a layer of grass and, as soon as the rains hit, become a refuge for migratory birds and animals.
Day 8: Chobe National Park
Hit the road to Chobe National Park (approximately 6–7 hours). Botswana's first national park is perhaps best known for its high concentration of elephants, which can often be seen swimming in the Chobe River. The river also attracts wallowing hippos, a variety of birdlife, crocodiles sunning themselves by the water's edge, and cheetahs and lions coming down to drink. Enjoy a sunset cruise on the Chobe – an ideal way to spend the afternoon and toast to another day in Africa.
Day 9: Victoria Falls
Why not wake up early and see Chobe National Park from a different perspective, booking yourself in on an optional morning game drive. Afterwards, travel on to Victoria Falls (approximately 2–3 hours), crossing the border into Zimbabwe just in time to have lunch on the banks of the Zambezi River. Then it's free time to experience the sights and sounds of the mighty falls. This thundering curtain of water is about 1.7 kilometres wide, falling 108 metres into a narrow gorge below. In the wet season, the spray created can rise an incredible 400 metres as the falls become a raging torrent. In the dry season, the view of the falls is unobstructed by spray and you can see the little islets in the river below.
Day 10: Victoria Falls
Your Okavango Experience ends after breakfast and there are no further activities planned. If you're staying longer in Victoria Falls and are feeling adventurous, you might like to try whitewater rafting, canoeing and flying fox rides. For an incredible scenic helicopter flight, choose Zambezi Helicopter Company (CAA Zimbabwe), the only Intrepid-endorsed operator. Your leader can help you arrange this.
Khama Rhino Sanctuary - Open Safari Vehicle Game Drive
Okavango Delta - Mokoro safari
Okavango Delta - Sunrise Walk
Okavango Delta - Mokoro safari
Nata - Makgadikgadi Salt Pans
Chobe National Park - River Cruise
Meals
9 Breakfast(s) Included
6 Lunch(es) Included
7 Dinner(s) Included

Style: Basix

Camping (with facilities) (6 nights), Bush camp (no facilities) (2 nights), Hotel (1 night)
Question: How many suitcases can I take with me on my trip?
Each person is allowed one "check-in," and one "carry-on." Remember to take all valuables with you as "carry-on", because electronic equipment, cameras, laptops, jewelry, business documents and money are not covered by the airlines' liability, so always carry them aboard with you.
Question: Is Airfare Included in the Price?
Airfare from your point of origin to and from the trip is not included in the land price.
Similar Tours Other Travelers Liked
Ratings based off 115 reviews about Intrepid Tours - currently showing 6 reviews with comments only
AffordableTours.com® does not itself offer, service or administer the Travel Packages, and the ultimate terms and conditions of any Travel Package made available via the Site Offerings (including the prices quoted in connection with same) will be determined by the applicable Third-Party Travel Service Provider. AffordableTours.com® does not represent or warrant that the Price Quotes are accurate, up-to-date or free of error, or that same will be honored by the applicable Third-Party Travel Service Providers. All Price Quotes, Travel Package availability, Travel Package details/itinerary and other Content are subject to change without notice. All travel details published by and through the Site Offerings should be confirmed directly with the applicable Third-Party Travel Service Provider prior to making any travel plans. Reliance on any information made available to you by and through the Site Offerings is solely at your own risk.
There are many friendly consultants at AffordableTours.com that are ready to answer any of your questions or assist you with your reservation.

Please note: For pricing information, please submit a quote request or call to speak with a qualified travel consultant. We will not be able to send you a price quotation from this Q&A section.