Dates & Prices
Start Date
End Date
Offers
Brochure
Land Price
Our Price
Quote
Nov 14, 2020
Nov 23, 2020
Call Us

$1,965

Get Our Price
Get Quote
Dec 05, 2020
Dec 14, 2020
Call Us

$2,040

Get Our Price
Get Quote
Dec 19, 2020
Dec 28, 2020
Call Us

$2,040

Get Our Price
Get Quote
Dec 26, 2020
Jan 04, 2021
Call Us

$2,120

Get Our Price
Get Quote
Jan 23, 2021
Feb 01, 2021
Call Us

$2,070

Get Our Price
Get Quote
Feb 27, 2021
Mar 08, 2021
Call Us

$2,070

Get Our Price
Get Quote
Mar 27, 2021
Apr 05, 2021
Call Us

$1,990

Get Our Price
Get Quote
Apr 17, 2021
Apr 26, 2021
Call Us

$1,990

Get Our Price
Get Quote
May 22, 2021
May 31, 2021
Call Us

$1,915

Get Our Price
Get Quote
Jun 19, 2021
Jun 28, 2021
Call Us

$1,915

Get Our Price
Get Quote
Jul 10, 2021
Jul 19, 2021
Call Us

$1,915

Get Our Price
Get Quote
Jul 31, 2021
Aug 09, 2021
Call Us

$1,915

Get Our Price
Get Quote
Aug 21, 2021
Aug 30, 2021
Call Us

$1,915

Get Our Price
Get Quote
Sep 11, 2021
Sep 20, 2021
Call Us

$1,915

Get Our Price
Get Quote
Sep 25, 2021
Oct 04, 2021
Call Us

$1,915

Get Our Price
Get Quote
Oct 09, 2021
Oct 18, 2021
Call Us

$1,990

Get Our Price
Get Quote
Oct 23, 2021
Nov 01, 2021
Call Us

$1,990

Get Our Price
Get Quote
Nov 13, 2021
Nov 22, 2021
Call Us

$1,990

Get Our Price
Get Quote
Nov 27, 2021
Dec 06, 2021
Call Us

$2,070

Get Our Price
Get Quote
Dec 11, 2021
Dec 20, 2021
Call Us

$2,070

Get Our Price
Get Quote
Dec 25, 2021
Jan 03, 2022
Call Us

$2,070

Get Our Price
Get Quote
Jan 01, 2022
Jan 10, 2022
Call Us

$1,915

Get Our Price
Get Quote
Jan 08, 2022
Jan 17, 2022
Call Us

$1,915

Get Our Price
Get Quote
Jan 22, 2022
Jan 31, 2022
Call Us

$1,915

Get Our Price
Get Quote
Feb 05, 2022
Feb 14, 2022
Call Us

$1,915

Get Our Price
Get Quote
Feb 12, 2022
Feb 21, 2022
Call Us

$1,915

Get Our Price
Get Quote
Feb 19, 2022
Feb 28, 2022
Call Us

$1,915

Get Our Price
Get Quote
Feb 26, 2022
Mar 07, 2022
Call Us

$1,915

Get Our Price
Get Quote
Mar 12, 2022
Mar 21, 2022
Call Us

$1,915

Get Our Price
Get Quote
Mar 26, 2022
Apr 04, 2022
Call Us

$1,915

Get Our Price
Get Quote
Apr 16, 2022
Apr 25, 2022
Call Us

$1,915

Get Our Price
Get Quote
May 21, 2022
May 30, 2022
Call Us

$1,915

Get Our Price
Get Quote
Jun 18, 2022
Jun 27, 2022
Call Us

$1,915

Get Our Price
Get Quote
Jul 09, 2022
Jul 18, 2022
Call Us

$1,915

Get Our Price
Get Quote
Jul 30, 2022
Aug 08, 2022
Call Us

$1,915

Get Our Price
Get Quote
Aug 20, 2022
Aug 29, 2022
Call Us

$1,915

Get Our Price
Get Quote
Sep 10, 2022
Sep 19, 2022
Call Us

$1,915

Get Our Price
Get Quote
Sep 24, 2022
Oct 03, 2022
Call Us

$1,915

Get Our Price
Get Quote
Oct 08, 2022
Oct 17, 2022
Call Us

$1,915

Get Our Price
Get Quote
Oct 22, 2022
Oct 31, 2022
Call Us

$1,915

Get Our Price
Get Quote
Nov 12, 2022
Nov 21, 2022
Call Us

$1,915

Get Our Price
Get Quote
Nov 26, 2022
Dec 05, 2022
Call Us

$1,915

Get Our Price
Get Quote
Dec 10, 2022
Dec 19, 2022
Call Us

$1,915

Get Our Price
Get Quote
Dec 24, 2022
Jan 02, 2023
Call Us

$1,915

Get Our Price
Get Quote
Call or submit a quote for award-winning value and service!
Tour Itinerary
Colombia is one of those gems of South America that still is often skipped on the tourist trail. Be captivated by Bogota's colonial-era centre, laze on palm-fringed stretches of Caribbean shoreline and meet the locals that make Colombia one of the world's friendliest countries on this 10-day South American adventure. While Tayrona National Park and the Guachaca region offer gorgeous hiking trails, off-track swimming holes and powdery beaches nestled in lush jungle, eye-catching towns like Barichara are a dream to explore, and adrenaline-fuelled San Gil is just moments away. For an off-track trip in that's full of rhythm, music, colour and life, Explore Colombia is right up there with the best of them.
Day 1

Cartagena

Bienvenidos a Colombia! Welcome to Colombia. Cartagena is one of South America's most historic cities. The old city, particularly the inner walled town, is the main attraction – it's packed with beautiful churches, monasteries, plazas and mansions. Your hotel is located in the vibrant Getsemani neighbourhood, a part of the old town with loads of colourful street art and an authentic feel. Your adventure begins with a welcome meeting at 6 pm. After the meeting, step out for an orientation walk with your leader to get a feel for the city (note that this may take place tomorrow morning instead).

Day 2

Cartagena

Spend some free time getting to know the old and new of Cartagena. Wander the old city, shop for local handicrafts, head up to San Felipe de Barajas Castle (the largest of the city's fortresses) or take boat to Punta Arenas or Playa Blanca for a well-deserved swim in the Southern Caribbean. Otherwise, book yourself in a tour out of town to the Volcan de Lodo El Totumo. Instead of lava, this peculiar volcano spews a cream-like mud that is said to contain many healing properties. Enter for a strange bathing experience, then wash the muddiness off in the nearby lagoon. In the evening, perhaps head to one of Cartagena's hippest eateries, Restaurante Interno. Housed in a women's prison, the restaurant opened in December 2016 with the aim of giving inmates skills and a higher likelihood of integrating back into society when their prison sentence is over. Local celebrities and even the Columbian president have eaten here, and while it isn't a budget option, it is definitely a unique experience, and you'll get an authentic Columbian meal.
Meals: Breakfast

Day 3

Guachaca

In the morning, take a shared van transfer (approximately 5 hours) north of Cartagena to Guachaca – your home for the next two nights. Guachaca is located in northern Columbia and is surrounded with lush jungle and mountains that collide with the sun-kissed coastline. It's the perfect spot to take the pace down a notch. Once you've arrived, the remainder of the day is free to explore (or relax!). Park yourself in a hammock with a book or make the short walk to the beach and get a load of that coastline. Your accommodation is a simple and comfortable family-run guesthouse, nestled high in the jungle. In the evening, enjoy a cocktail or two with your fellow travellers or treat yourself to a relaxing massage.
Meals: Dinner

Day 4

Tayrona National Park / Guachaca Region

Head to Tayrona National Park – a series of jungle and coves surrounding the Caribbean coast on the foothills of the Santa Marta mountains. Today is all about hiking the forest trails for Tayrona's beaches, and with a fair amount of hiking involved today, be prepared and make sure your walking shoes are on and you've packed some bug spray. Along the way, you'll experience lush the green rainforest, the ambience of the jungle and all wildlife that inhabit it, and the special glimpses of coastline and beaches that peek through the canopies. The trail to stunning Cabo San Juan is well worth the effort; it's further away than some other beaches however highly recommended. The hike today is flexible and can be tailored to suit all fitness and energy levels. There can be some steep ups and downs, and some muddy spots if it's been raining, so your group leader can organise a route that pleases everyone. When you've had enough hiking, swimming and relaxing, head back to Guachaca for the evening.
Meals: Breakfast, Dinner

Day 5

Guachaca Region / Barichara

Enjoy a final morning in your jungle haven, perhaps rising early to see the sunrise from the beach. After a continental breakfast, head off for an included flight from Santa Martha to Bucaramanga (approximately 3.5 hours including a stop in Bogota). From Bucaramanga, transfer to Barichara (approximately 3 hours). With its quaint cobbled streets, stuccoed houses and hilly backdrop, Barichara is probably the prettiest colonial-style village in all of Colombia. Today is a relatively long travel day, so spend some time relaxing this evening.
Meals: Breakfast

Day 6

Barichara

With some free time, spend today however you please. Barichara means 'resting place' in the local indigenous language and is itself a fine place to wander around on foot, with its laidback feel and range of shops and artisanal workshops to explore. If you'd like to get more active, head over to San Gil, the thrill-seeking capital of Colombia (approximately 30 minutes' drive). Speak to your group leader for suggestions of things to do – rafting, paragliding and caving – it's an adventure sport hub. The Pescaderito swimming hole on the way there is well worth a visit too; even if the water is a little chilly, it's an idyllic spot to relax for an hour or two.
Meals: Breakfast

Day 7

Barichara

After breakfast, head to a local factory where you'll learn the traditional method of making paper from the natural fibres of the Andean fique plant. This factory is the number one employer in Barichara, which began with the aim to financially support single-parent women who previously did not have any promise of work. Afterwards, set out on a 2-hour walk along the Camino Real to the village of Guane. Declared a national monument in 1988, the ancient trail was built by the indigenous Guane people as a trade route between towns, and you'll be hiking a small section between Barichara and Guane. The walk is stunning, full of panoramic views of the mountain ranges. It starts off with a gentle descent down the rim of a canyon before crossing a valley filled with cacti. The walking is mostly downhill, and you'll likely spot a few fossils embedded in the stones that pave the trail en route. On arrival in Guane, refresh with a cooling drink, soak up the peaceful atmosphere and perhaps check out the town's church, before catching the local bus back to Barichara.
Meals: Breakfast

Day 8

Bogota

Today you'll travel by local bus to Bogota via San Gil (approximately 8 hours), so kick back and enjoy the drive as the scenery rolls by. There will be only the one stop along the way, so ensure you take drinks and snacks for the journey. Your hotel in Bogota is located in the Chapinero neighbourhood, one of the most culturally diverse parts of town.
Meals: Breakfast

Day 9

Bogota

Time for some exploring – today, you'll check out a couple of essential local spots in Bogota. One is La Candelaria, the historic heart of the city. Boasting a wealth of cosy cafes and colonial churches, it's a neighbourhood full of surprises. As well as loads of museums, art and great food to try, it's also just a beautiful town to walk around, an interesting clash of the old and new. You'll also head to the Gold Museum for a chance to learn about the wealth this country once had. Fascinating and easy to navigate, the museum has 55,000 artefacts from various eras on display. During the day, you will also learn about Columbia's turbulent past on a 'War and Peace' tour, which outlines their history of war, including political assassinations and armed groups in conflict, and how the country has developed into the situation it finds itself now. There will also be an opportunity to head up Cerro de Monserrate by cable car, where a 17th-century church overlooks the capital. It's a great place to watch the sunset across the sprawling city.
Meals: Breakfast

Day 10

Bogota

After an included breakfast, there are no planned activities today and no accommodation planned at night. If you wish to spend more time in Bogota, we'll be happy to book additional accommodation for you (subject to availability).
Meals: Breakfast
Countries Visited
Cities Visited
Cartagena - Orientation walk of hotel neighbourhood
Tayrona National Park - Entrance fee
Barichara - Walk along Camino Real to the village 'Guane'
Barichara - Visit to a local artisan paper factory
Meals
8 Breakfast(s) Included
1 Lunch(es) Included
2 Dinner(s) Included

Style: Original

Question: How many suitcases can I take with me on my trip?
Each person is allowed one "check-in," and one "carry-on." Remember to take all valuables with you as "carry-on", because electronic equipment, cameras, laptops, jewelry, business documents and money are not covered by the airlines' liability, so always carry them aboard with you.
Question: Is Airfare Included in the Price?
Airfare from your point of origin to and from the trip is not included in the land price.
Similar Tours Other Travelers Liked
The trip was both both educational and exciting. I very much enjoyed the sights and culture.
The itinerary was just as I expected! The guide was very good as were the accomodations
Intrepid did such a great job. I never had to worry about where I was supposed to be and it felt so good not to worry about a thing but just to enjoy myself. Our guide was extremely knowledgeable about culture and history.
Taiwan people very friendly. Accommodation were centrally located and easily accessible. Did extra activities then in brochure which was greatly.
Larus our tour guide did an excellent job and was very attentive to our needs. He is very knowledgeable and has a great sense of humor.
Our guide Tarang chandola was exceptional. Courteous, knowledgeable, organized, polite, professional and went above and beyond taking care of our needs and requests offen anticipating what that might be. He made sure we all had the best possible time and offered suggestions to meet the needs of everyone on the tour. This made the trip even more enjoyable.
AffordableTours.com® does not itself offer, service or administer the Travel Packages, and the ultimate terms and conditions of any Travel Package made available via the Site Offerings (including the prices quoted in connection with same) will be determined by the applicable Third-Party Travel Service Provider. AffordableTours.com® does not represent or warrant that the Price Quotes are accurate, up-to-date or free of error, or that same will be honored by the applicable Third-Party Travel Service Providers. All Price Quotes, Travel Package availability, Travel Package details/itinerary and other Content are subject to change without notice. All travel details published by and through the Site Offerings should be confirmed directly with the applicable Third-Party Travel Service Provider prior to making any travel plans. Reliance on any information made available to you by and through the Site Offerings is solely at your own risk.
How It Works
Vacationing has never been easier or cheaper with the help of a dedicated travel consultant from AffordableTours.com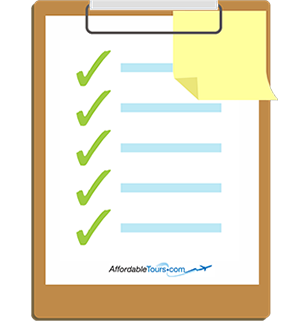 Find your perfect trip on our website and simply request a free quote. Need to speak to a live person? Call us 7 days a week at 1-800-935-2620. No robots here!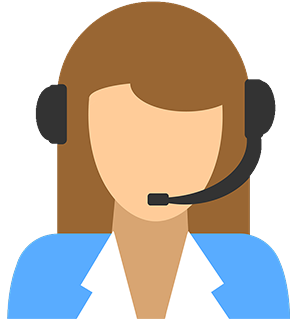 Your personal travel consultant will reach out and be your point of contact for your entire travel experience from start to finish. Did we mention you'll be working with an award winning team? Sweet!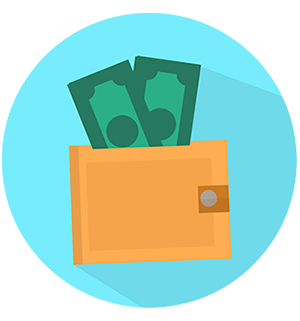 Because we're one of the largest sellers of travel, we're able to give you a discount on your vacation package. No one beats our prices!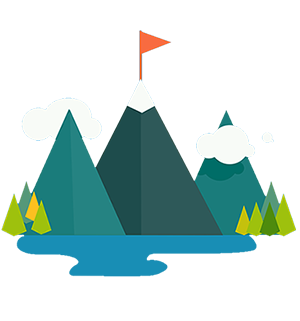 Knowing you got the best deal, all that's left is for you to pack your bags and enjoy your vacation!