Dates & Prices
Start Date
End Date
Offers
Brochure
Land Price
Our Price
Quote
Feb 11, 2021
Mar 03, 2021
Call Us

$4,115

Get Our Price
Get Quote
Mar 21, 2021
Apr 10, 2021
Call Us

$4,115

Get Our Price
Get Quote
Sep 09, 2021
Sep 29, 2021
Call Us

$4,115

Get Our Price
Get Quote
Sep 23, 2021
Oct 13, 2021
Call Us

$4,115

Get Our Price
Get Quote
Oct 07, 2021
Oct 27, 2021
Call Us

$4,115

Get Our Price
Get Quote
Oct 21, 2021
Nov 10, 2021
Call Us

$4,115

Get Our Price
Get Quote
Oct 28, 2021
Nov 17, 2021
Call Us

$4,115

Get Our Price
Get Quote
Nov 04, 2021
Nov 24, 2021
Call Us

$4,115

Get Our Price
Get Quote
Nov 11, 2021
Dec 01, 2021
Call Us

$4,115

Get Our Price
Get Quote
Dec 09, 2021
Dec 29, 2021
Call Us

$4,115

Get Our Price
Get Quote
Dec 12, 2021
Jan 01, 2022
Call Us

$4,115

Get Our Price
Get Quote
Dec 19, 2021
Jan 08, 2022
Call Us

$4,115

Get Our Price
Get Quote
Jan 06, 2022
Jan 26, 2022
Call Us

$4,115

Get Our Price
Get Quote
Feb 03, 2022
Feb 23, 2022
Call Us

$4,115

Get Our Price
Get Quote
Mar 10, 2022
Mar 30, 2022
Call Us

$4,115

Get Our Price
Get Quote
Sep 08, 2022
Sep 28, 2022
Call Us

$4,115

Get Our Price
Get Quote
Sep 22, 2022
Oct 12, 2022
Call Us

$4,115

Get Our Price
Get Quote
Oct 06, 2022
Oct 26, 2022
Call Us

$4,115

Get Our Price
Get Quote
Oct 20, 2022
Nov 09, 2022
Call Us

$4,115

Get Our Price
Get Quote
Oct 27, 2022
Nov 16, 2022
Call Us

$4,115

Get Our Price
Get Quote
Nov 03, 2022
Nov 23, 2022
Call Us

$4,115

Get Our Price
Get Quote
Nov 10, 2022
Nov 30, 2022
Call Us

$4,115

Get Our Price
Get Quote
Dec 08, 2022
Dec 28, 2022
Call Us

$4,115

Get Our Price
Get Quote
Dec 11, 2022
Dec 31, 2022
Call Us

$4,115

Get Our Price
Get Quote
Dec 18, 2022
Jan 07, 2023
Call Us

$4,115

Get Our Price
Get Quote
Call or submit a quote for award-winning value and service!
Tour Itinerary
Experience the real India on this comfortable introduction to the cultures of the north and the natural beauty of the south. Travelling from Delhi to Kovalam, see what that India has to offer on a 21-day enigmatic adventure. The country's highlights and hidden jewels are revealed against a backdrop of green through the Western Ghats and in the vibrant towns of Rajasthan. Visit India's lively cities contrasted with the quiet repose of tiny fishing villages, along with tea gardens, tribal homes and colonial enclaves. This wonderful introduction to the magic of India includes lavish palaces, vibrant bazaars, Bollywood blockbusters, and the incomparable Taj Mahal, so take time to discover its beating heart.
Day 1

Delhi

Welcome to India. Arrive in Delhi and take your complimentary airport transfer to the hotel. Your adventure begins with a welcome meeting at 6 pm where you'll meet your tour leader and fellow travellers. If you arrive early, make sure to get out and explore this exciting capital. Filled with historical sites from different eras, museums and galleries, shops, and endless bazaars, there's much to see and do.

Day 2

Delhi

After breakfast, your tour leader will take you to the city's historic heart with a guided walking tour of Old Delhi. Set off on the city's modern metro system, then get a taste of India's famed public transport with an optional cycle rickshaw ride through chaotic streets, such as the famous Chandni Chowk. Make a visit to the Jama Masjid, Delhi's oldest mosque, and one of its most impressive buildings, then visit the Sheeshganj Gurudwara (Sikh Temple) to learn about the Sikh religion. The rest of the day is free for further exploration or maybe to join an Urban Adventure (booked locally). Perhaps visit the World Heritage-listed Mughal masterpiece of Humayun's Tomb, the first garden-tomb in India, built in 1570. Wonder at the tall brick minaret of Qutub Minar, which was started all the way back in the 12th-century, or explore the mighty Red Fort of Delhi. Part palace and part fort, it played an integral part in the history of the city with former residents ranging from royal families to British soldiers.
Meals: Breakfast

Day 3

Agra

Farewell Delhi's hypnotising chaos this morning and set off for Agra, home to one of the world's most recognisable monuments. Get a taste of India's rail system with an express train journey to Agra (approx 2 hours). The best way to uncover Agra is by cycle rickshaw, so after arriving you'll be taken on a rickshaw tour of the city. You'll visit the spectacular Taj Mahal. Best known as a monument to love and loss, the 17th-century Taj is a beautiful example of Mughal architecture, surrounded by trimmed English gardens. Agra is also home to one of the finest looking forts in India. Enter the dark red sandstone stronghold of Agra Fort – part fortress, part palace and part prison – and search through throne rooms and tiny but incredibly decorated mosques. The rest of the day is yours to spend as you please. A visit to Sheroes Cafe, which employs women who have been affected by acid attacks, is highly recommended.
Meals: Breakfast

Day 4

Jaipur

Head to Jaipur, Rajasthan's capital, by private vehicle (approximately 6 hours). Get your first glimpse of the Pink City and its trademark building colour on a walking tour. Navigate crowded streets packed with cars, camel carts, rickshaws, trucks, and bicycles, past traditionally dressed Rajput men wearing colourful turbans and sporting magnificent moustaches, while observing the city's intricate architecture. Visit a bazaar to browse handcrafted textiles, folk art, and the local specialty of semi-precious stones. Make a photo stop at India's most photographed building after the Taj Mahal, the Hawa Mahal, or 'Palace of the Winds'. You have the option of also visiting Jantar Mantar, an observatory filled with instruments to track the stars, built by the founder of Jaipur, Maharaja Jai Singh. This evening, continue to indulge in the wonders of Indian culture by watching a Bollywood blockbuster Cinema – an elaborate combination of action romance, drama, and music – at the spectacular Raj Mandir
Meals: Breakfast, Dinner

Day 5

Jaipur

An optional early morning hot air balloon experience won't disappoint – wake early for a breathtaking overhead view of the Pink City bathed in early morning light. (For additional information about this optional excursion, please see the 'Important Notes' section of the Essential Trip Information). Later, climb the twisting roads of the Aravalli Hills and round the final bend to see the massive Amber Fort loom into view. The legacy of a fallen empire, the opulent palace is a superb example of Rajput architecture and is packed with elaborate rooms of lavish murals, frescoed arches, and delicate jali work. Don't miss the sparkling Mirror Palace, covered floor-to-ceiling in thousands of reflective tiles, the hall becomes a dazzling fantasy with the light of a single match. The rest of the day is free to explore more of Jaipur that you might have missed yesterday.
Meals: Breakfast

Day 6

Varanasi

Arrive in the holy centre of Varanasi in the morning after a short flight from Jaipur. Varanasi is awash with shrines and temples, and the ultimate destination for Hindu pilgrims who travel from far and wide to experience this spiritual city. Take a walking tour of the old city, through narrow laneways packed with stalls and shops, past the dhobi wallahs, and the endless temples that echo with bells and the pungent aroma of incense. This evening soak up the unique atmosphere of a candle flower ceremony.
Meals: Breakfast

Day 7

Varanasi

Today starts early with a sunrise boat ride on the Ganges, where you can watch the light gradually illuminate the many ghats and temples along the river as you pass. There is an option to take a trip to nearby Sarnath, one of the four main Buddhist pilgrimage destinations. The site is where Buddha preached his message of the path to enlightenment and features a number of stupas and museums to explore. Alternatively, the day can be spent exploring the laneways and alleys behind the ghats, or picking up some examples of the excellent local silk industry. Perhaps witness pilgrims performing ancient bathing rituals and ceremonies as your time in this sacred city comes to an end.
Meals: Breakfast

Day 8

Varanasi - Delhi

Use a free morning to delve further into the spiritual atmosphere of Varanasi, wander through the ghats or perhaps haggle with vendors in colourful bazaars. Return to Delhi by plane (about 1.5 hours) for a last chance to explore India's capital. Perhaps head to the legendary Connaught Place for some last-minute shopping. This evening, why not share a meal with your group to reminisce about your travels.
Meals: Breakfast

Day 9

Chennai

Today, take a flight from Delhi to Chennai to join the second stage of your trip. This flight is included in the cost of the trip, and your group leader will provide you all the details, plus where to meet a representative in Chennai to be transferred to your accommodation. Chennai – previously known as Madras – was the site of the first major settlement of the East India Company in 1639, and is now the fourth largest city in India. It's true that it is busy, noisy, and often extremely hot, but in many ways, it is a surprisingly efficient and orderly place by Indian standards. The Government Museum is worth a visit if you're interested in the history of the city, and for motorcycle enthusiasts, the Enfield Factory tour is a must – though it only runs on certain days of the week, so check days and times before you make the journey. You might prefer to just wander the streets and soak up the atmosphere, exploring the many temples and bustling local markets. Keep in mind that there's another meeting scheduled at 6 pm, where you'll meet your new travel crew.

Day 10

Mamallapuram – Puducherry

From Chennai, drive along the scenic East Coast Road to the fishing village of Mamallapuram. Take a guided tour around the town's laidback beaches and temples, keeping an eye out for the sculptures and carvings dotted around the place. Visit the incredible 8th-century Shore Temple and its mandapams (carved pillars) to pay your respects to the deity Shiva. Continue onto Puducherry (Pondicherry) in the late afternoon where your evening is then free. Today's drive should take around three hours in total.
Meals: Breakfast

Day 11

Puducherry

Explore Puducherry, which was under French rule until 1954, and the European style of the town extends from beautiful colonial architecture right down to the uniforms of the police. Enjoy a walking tour to see local temples, the French Quarter, and the spiritual community of Sri Aurobindo Ashram. The rest of the day and evening is free.
Meals: Breakfast

Day 12

Karaikudi

Drive to Karaikudi today (approximately 6 hours). Take a walk around the village after checking in and get a taste of village life. Visit some havelis (mansions), whose grandiose architecture will no doubt impress. Be sure to sample some spicy Chettinad cuisine while you're here.
Meals: Breakfast, Dinner

Day 13

Madurai

Continue on to Madurai (approximately 2 hours). Here you will wander through the colourful markets and bazaars, then visit the Sri Meenakshi Temple in the city's centre. Still in use today, this ancient temple is a maze of lamp-lit corridors leading to shrines where traditional rituals take place. You might also like to explore the National Gandhi Museum (optional), dedicated to the life and achievements of the 'Father of the Nation' and the leader of India's fight for independence. Your evening is then free to spend as you please.
Meals: Breakfast

Day 14

Madurai

Enjoy a day of free time in Madurai. Perhaps visit the Art Museum to see a superb collection of carvings, check out the Tirumalai Nayak Palace, or simply relax over endless cups of chai. 
Meals: Breakfast

Day 15

Periyar

Drive through rubber and pineapple plantations to Thekkady and explore the Periyar National Park, perched lakeside in the ranges of the Western Ghats. The sanctuary surrounds a picturesque lake, which was formed as a result of a dam that was built in 1895. It ambles through the contours of the wooded hills and is a permanent source of water for local wildlife. This afternoon, take a tour of a local spice plantation. If you have time, perhaps attend a demonstration of Indian martial arts (kalaripayattu) at the Kadathanadan Kalari Centre.
Meals: Breakfast

Day 16

Periyar

In the morning, take a guided nature walk in the acclaimed Periyar Wildlife Sanctuary (approximately 3 hours). Encounters with animals in the wild are never guaranteed, and this is more of a jungle walk than an animal spotting tour, but look out for tiger tracks, spotted deer, or gaur – the world's largest species of buffalo. In the afternoon, unwind with an optional ayurvedic massage or just relax in this scenic setting.
Meals: Breakfast

Day 17

Kochi

In the morning, drive to Kochi, aka Cochin (approximately 7-8 hours). This place is a veritable melting pot of Portuguese, Dutch, Chinese and British influences. Use your free time to get out on the water by local ferry, or wander down the beach at sunset.
Meals: Breakfast

Day 18

Kochi

Visit the Dutch Palace (Mattancherry Palace), which was built in the 16th century by the Portuguese before the Dutch renovated it. Then check out the oldest functioning Jewish synagogue in India, the Paradesi Synagogue. In the evening witness a classic Kathakali performance, a dramatic dance that combines storytelling with physical technique.
Meals: Breakfast

Day 19

Kerala Backwaters

Discover sleepy Kumarakom in the backwaters of Kerala. Drive from Kochi to Kumarkon to our resort along the riverside. Take a short backwaters cruise before heading out on a village walk. This is a great chance to meet and talk with the people who live in the backwaters, stroll under palm trees and weave in between the rice fields in this tranquil landscape.
Meals: Breakfast

Day 20

Kovalam

In the morning, drive to Kovalam (approximately 4 hours) via Kerala's capital, Trivandrum (Thiruvananthapuram). Kovalam was once a quiet coastal village known for its export of fresh fish and coconuts, but is now one of India's more popular beach resorts. Visit the ancient temple of Attukal Bhagavathy in the afternoon. If you have free time, explore the old signaling station of Anchuthengu Fort or the 16th-century Koyikkal Palace. Your evening is then free to do as you wish. Perhaps head out with the group for a farewell meal together tonight.
Meals: Breakfast

Day 21

Kovalam

Your trip comes to an end after breakfast and you're free to leave the accommodation at any time.
Meals: Breakfast
Complimentary Airport Arrival Transfer
Delhi - Leader-led Old Delhi walking & rickshaw tour
Delhi - Jama Masjid
Delhi - Sheeshganj Gurudwara (Sikh Temple)
Agra - Taj Mahal
Agra - Agra Fort
Jaipur - Leader-led walking & market tour
Jaipur - Bollywood Movie at Raj Mandir Cinema
Jaipur - Amber Fort
Varanasi - Leader-led Old City walking tour
Varanasi - Sunset candle flower ceremony
Varanasi - Sunrise Ganges boat trip
Complimentary Airport Arrival Transfer
Mamallapuram - Shore Temples guided tour
Puducherry - Leader-led walking tour
Karaikudi - Havelis
Karaikudi - Leader-led village walk
Madurai - Sri Meenakshi Temple guided tour
Madurai - Leader-led walking tour
Periyar - Spice plantation visit
Periyar - Guided nature walk
Kochi - Leader-led Fort Kochi walking tour
Kochi - Kathakali performance
Kochi - Jewish Synagogue
Kochi - Dutch Palace
Kumarakom - Backwaters boating excursion
Kumarakom - Leader-led village walk
Kovalam - Leader-led walking tour
Meals
19 Breakfast(s) Included
2 Dinner(s) Included

Style: Comfort

Hotel (18 nights), Resort (3 nights)
Question: How many suitcases can I take with me on my trip?
Each person is allowed one "check-in," and one "carry-on." Remember to take all valuables with you as "carry-on", because electronic equipment, cameras, laptops, jewelry, business documents and money are not covered by the airlines' liability, so always carry them aboard with you.
Question: Is Airfare Included in the Price?
Airfare from your point of origin to and from the trip is not included in the land price.
Similar Tours Other Travelers Liked
The trip was both both educational and exciting. I very much enjoyed the sights and culture.
The itinerary was just as I expected! The guide was very good as were the accomodations
Intrepid did such a great job. I never had to worry about where I was supposed to be and it felt so good not to worry about a thing but just to enjoy myself. Our guide was extremely knowledgeable about culture and history.
Taiwan people very friendly. Accommodation were centrally located and easily accessible. Did extra activities then in brochure which was greatly.
Larus our tour guide did an excellent job and was very attentive to our needs. He is very knowledgeable and has a great sense of humor.
Our guide Tarang chandola was exceptional. Courteous, knowledgeable, organized, polite, professional and went above and beyond taking care of our needs and requests offen anticipating what that might be. He made sure we all had the best possible time and offered suggestions to meet the needs of everyone on the tour. This made the trip even more enjoyable.
AffordableTours.com® does not itself offer, service or administer the Travel Packages, and the ultimate terms and conditions of any Travel Package made available via the Site Offerings (including the prices quoted in connection with same) will be determined by the applicable Third-Party Travel Service Provider. AffordableTours.com® does not represent or warrant that the Price Quotes are accurate, up-to-date or free of error, or that same will be honored by the applicable Third-Party Travel Service Providers. All Price Quotes, Travel Package availability, Travel Package details/itinerary and other Content are subject to change without notice. All travel details published by and through the Site Offerings should be confirmed directly with the applicable Third-Party Travel Service Provider prior to making any travel plans. Reliance on any information made available to you by and through the Site Offerings is solely at your own risk.
How It Works
Vacationing has never been easier or cheaper with the help of a dedicated travel consultant from AffordableTours.com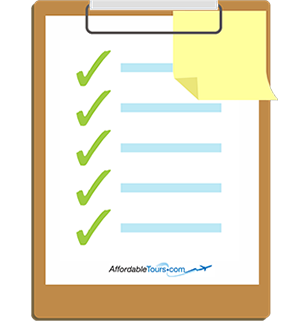 Find your perfect trip on our website and simply request a free quote. Need to speak to a live person? Call us 7 days a week at 1-800-935-2620. No robots here!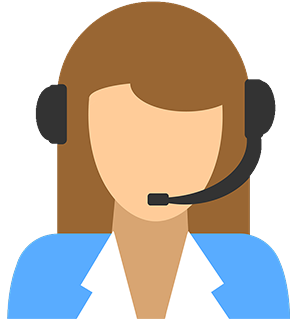 Your personal travel consultant will reach out and be your point of contact for your entire travel experience from start to finish. Did we mention you'll be working with an award winning team? Sweet!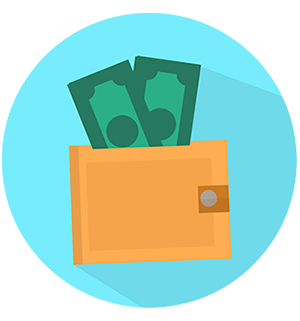 Because we're one of the largest sellers of travel, we're able to give you a discount on your vacation package. No one beats our prices!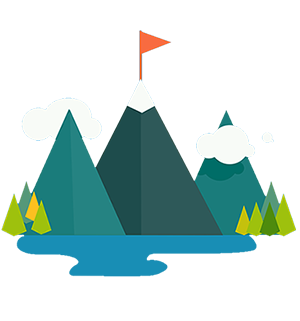 Knowing you got the best deal, all that's left is for you to pack your bags and enjoy your vacation!