Dates & Prices
Start Date
End Date
Offers
Brochure
Land Price
Quote
Saturday,
Dec 16, 2023
Saturday,
Dec 30, 2023
Deals

Promotions For This Departure

Start Date
End Date
Brochure
Land Price
Quote

From

Saturday,
Dec 16, 2023

To

Saturday,
Dec 30, 2023

$2,401

Get Quote

Current Promotions

Call or submit a quote for award-winning value and service!

Winter Sale: Save up to 20% On Intrepid Vacations

Mention Promo Code: PT10409

Winter Sale: Save up to 20% On Intrepid Vacations

Promotion Details

During this Winter Sale, make your dream trip a reality with discounts ranging up to 20% off your next Intrepid adventure. Plus receive our AffordableTours.com everyday 5% savings. (Not all dates or itineraries will qualify, please contact your travel consultant for applicable vacations.)

Must Book By Mon, Dec 04, 2023

View Promotion Terms & Conditions ›

Offers apply to new bookings made and deposited between 12:01am EST November 20 2023 to 11:59pm PST December 04 2023, for select trips departing between December 1 2023 – December 14 2024, excluding travel between December 18 2023 – January 5 2024. The following exclusions apply:
i. Select Australia trips operated by KEW, ATA or JOOB: PKBB-B, PKBL-B, PKOL-B, PKOW-B, PKRB, PKFK, PKOB, PKOD, PKOR, PKOP, PKODC, PKOPC, PP10
ii. Polar trips in Antarctica and the Arctic, including the following trips operated by Adventure Canada: SBKG, SBKH, SBKO, SBKW
iii. Short-Break Adventures (excluding XMHA)
iv. Tailor-Made Experiences
v. Urban Adventures
All offers apply to the trip price only and cannot be used in conjunction with any other offer or discount. Credit Holders can use any valid discounts or promotions, except where we are honoring their original price. For more information about how to redeem your credit visit our Credit Redemption page. All offers apply to land element of trip only and cannot be redeemed against flights, additional accommodation, transfers, travel insurance or local payments/kittys. These offers are only available to bookings made in USD or CAD. Trips are subject to availability and confirmation by Intrepid Travel at time of booking. If you wish to cancel and rebook your trip or change dates outside the promotional period, you will be required to pay the full cost towards the new trip. Except as set out expressly above, Intrepid Travel's Booking Conditions apply. Travel documents & vaccination requirements are the responsibility of the individual traveler.

Last Minute Travel Deals

Mention Promo Code: PT7580

Last Minute Travel Deals

Promotion Details

For a limited time, select departures discounted from original price. You'll have to be quick though, these discounts are one-off deals that can disappear at any time. You'll need to pay in full at the time of booking. But other than that, there's nothing stopping you from jumping headfirst into a last-minute adventure. Plus as always receive our AffordableTours.com 5% extra savings. Discount is reflected on website pricing. Not all dates will qualify, please contact your Travel Consultant for full details.

Must Book By Sun, Dec 31, 2023

View Promotion Terms & Conditions ›

Valid on select departure dates only. Discount is reflected on website pricing. Offer is capacity controlled and may be modified or withdrawn at any time. Applicable to new bookings only. Other restrictions may apply.

×

$2,401

Get Quote
Wednesday,
Dec 20, 2023
Wednesday,
Jan 03, 2024
Deals

Promotions For This Departure

Start Date
End Date
Brochure
Land Price
Quote

From

Wednesday,
Dec 20, 2023

To

Wednesday,
Jan 03, 2024

$3,045

Get Quote

Current Promotions

Call or submit a quote for award-winning value and service!

Winter Sale: Save up to 20% On Intrepid Vacations

Mention Promo Code: PT10409

Winter Sale: Save up to 20% On Intrepid Vacations

Promotion Details

During this Winter Sale, make your dream trip a reality with discounts ranging up to 20% off your next Intrepid adventure. Plus receive our AffordableTours.com everyday 5% savings. (Not all dates or itineraries will qualify, please contact your travel consultant for applicable vacations.)

Must Book By Mon, Dec 04, 2023

View Promotion Terms & Conditions ›

Offers apply to new bookings made and deposited between 12:01am EST November 20 2023 to 11:59pm PST December 04 2023, for select trips departing between December 1 2023 – December 14 2024, excluding travel between December 18 2023 – January 5 2024. The following exclusions apply:
i. Select Australia trips operated by KEW, ATA or JOOB: PKBB-B, PKBL-B, PKOL-B, PKOW-B, PKRB, PKFK, PKOB, PKOD, PKOR, PKOP, PKODC, PKOPC, PP10
ii. Polar trips in Antarctica and the Arctic, including the following trips operated by Adventure Canada: SBKG, SBKH, SBKO, SBKW
iii. Short-Break Adventures (excluding XMHA)
iv. Tailor-Made Experiences
v. Urban Adventures
All offers apply to the trip price only and cannot be used in conjunction with any other offer or discount. Credit Holders can use any valid discounts or promotions, except where we are honoring their original price. For more information about how to redeem your credit visit our Credit Redemption page. All offers apply to land element of trip only and cannot be redeemed against flights, additional accommodation, transfers, travel insurance or local payments/kittys. These offers are only available to bookings made in USD or CAD. Trips are subject to availability and confirmation by Intrepid Travel at time of booking. If you wish to cancel and rebook your trip or change dates outside the promotional period, you will be required to pay the full cost towards the new trip. Except as set out expressly above, Intrepid Travel's Booking Conditions apply. Travel documents & vaccination requirements are the responsibility of the individual traveler.

Last Minute Travel Deals

Mention Promo Code: PT7580

Last Minute Travel Deals

Promotion Details

For a limited time, select departures discounted from original price. You'll have to be quick though, these discounts are one-off deals that can disappear at any time. You'll need to pay in full at the time of booking. But other than that, there's nothing stopping you from jumping headfirst into a last-minute adventure. Plus as always receive our AffordableTours.com 5% extra savings. Discount is reflected on website pricing. Not all dates will qualify, please contact your Travel Consultant for full details.

Must Book By Sun, Dec 31, 2023

View Promotion Terms & Conditions ›

Valid on select departure dates only. Discount is reflected on website pricing. Offer is capacity controlled and may be modified or withdrawn at any time. Applicable to new bookings only. Other restrictions may apply.

×

$3,045

Get Quote
Friday,
Dec 22, 2023
Friday,
Jan 05, 2024
Deals

Promotions For This Departure

Start Date
End Date
Brochure
Land Price
Quote

From

Friday,
Dec 22, 2023

To

Friday,
Jan 05, 2024

$3,045

Get Quote

Current Promotions

Call or submit a quote for award-winning value and service!

Winter Sale: Save up to 20% On Intrepid Vacations

Mention Promo Code: PT10409

Winter Sale: Save up to 20% On Intrepid Vacations

Promotion Details

During this Winter Sale, make your dream trip a reality with discounts ranging up to 20% off your next Intrepid adventure. Plus receive our AffordableTours.com everyday 5% savings. (Not all dates or itineraries will qualify, please contact your travel consultant for applicable vacations.)

Must Book By Mon, Dec 04, 2023

View Promotion Terms & Conditions ›

Offers apply to new bookings made and deposited between 12:01am EST November 20 2023 to 11:59pm PST December 04 2023, for select trips departing between December 1 2023 – December 14 2024, excluding travel between December 18 2023 – January 5 2024. The following exclusions apply:
i. Select Australia trips operated by KEW, ATA or JOOB: PKBB-B, PKBL-B, PKOL-B, PKOW-B, PKRB, PKFK, PKOB, PKOD, PKOR, PKOP, PKODC, PKOPC, PP10
ii. Polar trips in Antarctica and the Arctic, including the following trips operated by Adventure Canada: SBKG, SBKH, SBKO, SBKW
iii. Short-Break Adventures (excluding XMHA)
iv. Tailor-Made Experiences
v. Urban Adventures
All offers apply to the trip price only and cannot be used in conjunction with any other offer or discount. Credit Holders can use any valid discounts or promotions, except where we are honoring their original price. For more information about how to redeem your credit visit our Credit Redemption page. All offers apply to land element of trip only and cannot be redeemed against flights, additional accommodation, transfers, travel insurance or local payments/kittys. These offers are only available to bookings made in USD or CAD. Trips are subject to availability and confirmation by Intrepid Travel at time of booking. If you wish to cancel and rebook your trip or change dates outside the promotional period, you will be required to pay the full cost towards the new trip. Except as set out expressly above, Intrepid Travel's Booking Conditions apply. Travel documents & vaccination requirements are the responsibility of the individual traveler.

Last Minute Travel Deals

Mention Promo Code: PT7580

Last Minute Travel Deals

Promotion Details

For a limited time, select departures discounted from original price. You'll have to be quick though, these discounts are one-off deals that can disappear at any time. You'll need to pay in full at the time of booking. But other than that, there's nothing stopping you from jumping headfirst into a last-minute adventure. Plus as always receive our AffordableTours.com 5% extra savings. Discount is reflected on website pricing. Not all dates will qualify, please contact your Travel Consultant for full details.

Must Book By Sun, Dec 31, 2023

View Promotion Terms & Conditions ›

Valid on select departure dates only. Discount is reflected on website pricing. Offer is capacity controlled and may be modified or withdrawn at any time. Applicable to new bookings only. Other restrictions may apply.

×

$3,045

Get Quote
Sunday,
Dec 24, 2023
Sunday,
Jan 07, 2024
Deals

Promotions For This Departure

Start Date
End Date
Brochure
Land Price
Quote

From

Sunday,
Dec 24, 2023

To

Sunday,
Jan 07, 2024

$2,592

Get Quote

Current Promotions

Call or submit a quote for award-winning value and service!

Winter Sale: Save up to 20% On Intrepid Vacations

Mention Promo Code: PT10409

Winter Sale: Save up to 20% On Intrepid Vacations

Promotion Details

During this Winter Sale, make your dream trip a reality with discounts ranging up to 20% off your next Intrepid adventure. Plus receive our AffordableTours.com everyday 5% savings. (Not all dates or itineraries will qualify, please contact your travel consultant for applicable vacations.)

Must Book By Mon, Dec 04, 2023

View Promotion Terms & Conditions ›

Offers apply to new bookings made and deposited between 12:01am EST November 20 2023 to 11:59pm PST December 04 2023, for select trips departing between December 1 2023 – December 14 2024, excluding travel between December 18 2023 – January 5 2024. The following exclusions apply:
i. Select Australia trips operated by KEW, ATA or JOOB: PKBB-B, PKBL-B, PKOL-B, PKOW-B, PKRB, PKFK, PKOB, PKOD, PKOR, PKOP, PKODC, PKOPC, PP10
ii. Polar trips in Antarctica and the Arctic, including the following trips operated by Adventure Canada: SBKG, SBKH, SBKO, SBKW
iii. Short-Break Adventures (excluding XMHA)
iv. Tailor-Made Experiences
v. Urban Adventures
All offers apply to the trip price only and cannot be used in conjunction with any other offer or discount. Credit Holders can use any valid discounts or promotions, except where we are honoring their original price. For more information about how to redeem your credit visit our Credit Redemption page. All offers apply to land element of trip only and cannot be redeemed against flights, additional accommodation, transfers, travel insurance or local payments/kittys. These offers are only available to bookings made in USD or CAD. Trips are subject to availability and confirmation by Intrepid Travel at time of booking. If you wish to cancel and rebook your trip or change dates outside the promotional period, you will be required to pay the full cost towards the new trip. Except as set out expressly above, Intrepid Travel's Booking Conditions apply. Travel documents & vaccination requirements are the responsibility of the individual traveler.

Last Minute Travel Deals

Mention Promo Code: PT7580

Last Minute Travel Deals

Promotion Details

For a limited time, select departures discounted from original price. You'll have to be quick though, these discounts are one-off deals that can disappear at any time. You'll need to pay in full at the time of booking. But other than that, there's nothing stopping you from jumping headfirst into a last-minute adventure. Plus as always receive our AffordableTours.com 5% extra savings. Discount is reflected on website pricing. Not all dates will qualify, please contact your Travel Consultant for full details.

Must Book By Sun, Dec 31, 2023

View Promotion Terms & Conditions ›

Valid on select departure dates only. Discount is reflected on website pricing. Offer is capacity controlled and may be modified or withdrawn at any time. Applicable to new bookings only. Other restrictions may apply.

×

$2,592

Get Quote
Wednesday,
Jan 03, 2024
Wednesday,
Jan 17, 2024
Deals

Promotions For This Departure

Start Date
End Date
Brochure
Land Price
Quote

From

Wednesday,
Jan 03, 2024

To

Wednesday,
Jan 17, 2024

$2,740

Get Quote

Current Promotions

Call or submit a quote for award-winning value and service!

Winter Sale: Save up to 20% On Intrepid Vacations

Mention Promo Code: PT10409

Winter Sale: Save up to 20% On Intrepid Vacations

Promotion Details

During this Winter Sale, make your dream trip a reality with discounts ranging up to 20% off your next Intrepid adventure. Plus receive our AffordableTours.com everyday 5% savings. (Not all dates or itineraries will qualify, please contact your travel consultant for applicable vacations.)

Must Book By Mon, Dec 04, 2023

View Promotion Terms & Conditions ›

Offers apply to new bookings made and deposited between 12:01am EST November 20 2023 to 11:59pm PST December 04 2023, for select trips departing between December 1 2023 – December 14 2024, excluding travel between December 18 2023 – January 5 2024. The following exclusions apply:
i. Select Australia trips operated by KEW, ATA or JOOB: PKBB-B, PKBL-B, PKOL-B, PKOW-B, PKRB, PKFK, PKOB, PKOD, PKOR, PKOP, PKODC, PKOPC, PP10
ii. Polar trips in Antarctica and the Arctic, including the following trips operated by Adventure Canada: SBKG, SBKH, SBKO, SBKW
iii. Short-Break Adventures (excluding XMHA)
iv. Tailor-Made Experiences
v. Urban Adventures
All offers apply to the trip price only and cannot be used in conjunction with any other offer or discount. Credit Holders can use any valid discounts or promotions, except where we are honoring their original price. For more information about how to redeem your credit visit our Credit Redemption page. All offers apply to land element of trip only and cannot be redeemed against flights, additional accommodation, transfers, travel insurance or local payments/kittys. These offers are only available to bookings made in USD or CAD. Trips are subject to availability and confirmation by Intrepid Travel at time of booking. If you wish to cancel and rebook your trip or change dates outside the promotional period, you will be required to pay the full cost towards the new trip. Except as set out expressly above, Intrepid Travel's Booking Conditions apply. Travel documents & vaccination requirements are the responsibility of the individual traveler.

Last Minute Travel Deals

Mention Promo Code: PT7580

Last Minute Travel Deals

Promotion Details

For a limited time, select departures discounted from original price. You'll have to be quick though, these discounts are one-off deals that can disappear at any time. You'll need to pay in full at the time of booking. But other than that, there's nothing stopping you from jumping headfirst into a last-minute adventure. Plus as always receive our AffordableTours.com 5% extra savings. Discount is reflected on website pricing. Not all dates will qualify, please contact your Travel Consultant for full details.

Must Book By Sun, Dec 31, 2023

View Promotion Terms & Conditions ›

Valid on select departure dates only. Discount is reflected on website pricing. Offer is capacity controlled and may be modified or withdrawn at any time. Applicable to new bookings only. Other restrictions may apply.

×

$2,740

Get Quote
Sunday,
Jan 07, 2024
Sunday,
Jan 21, 2024
Deals

Promotions For This Departure

Start Date
End Date
Brochure
Land Price
Quote

From

Sunday,
Jan 07, 2024

To

Sunday,
Jan 21, 2024

$2,291

Get Quote

Current Promotions

Call or submit a quote for award-winning value and service!

Winter Sale: Save up to 20% On Intrepid Vacations

Mention Promo Code: PT10409

Winter Sale: Save up to 20% On Intrepid Vacations

Promotion Details

During this Winter Sale, make your dream trip a reality with discounts ranging up to 20% off your next Intrepid adventure. Plus receive our AffordableTours.com everyday 5% savings. (Not all dates or itineraries will qualify, please contact your travel consultant for applicable vacations.)

Must Book By Mon, Dec 04, 2023

View Promotion Terms & Conditions ›

Offers apply to new bookings made and deposited between 12:01am EST November 20 2023 to 11:59pm PST December 04 2023, for select trips departing between December 1 2023 – December 14 2024, excluding travel between December 18 2023 – January 5 2024. The following exclusions apply:
i. Select Australia trips operated by KEW, ATA or JOOB: PKBB-B, PKBL-B, PKOL-B, PKOW-B, PKRB, PKFK, PKOB, PKOD, PKOR, PKOP, PKODC, PKOPC, PP10
ii. Polar trips in Antarctica and the Arctic, including the following trips operated by Adventure Canada: SBKG, SBKH, SBKO, SBKW
iii. Short-Break Adventures (excluding XMHA)
iv. Tailor-Made Experiences
v. Urban Adventures
All offers apply to the trip price only and cannot be used in conjunction with any other offer or discount. Credit Holders can use any valid discounts or promotions, except where we are honoring their original price. For more information about how to redeem your credit visit our Credit Redemption page. All offers apply to land element of trip only and cannot be redeemed against flights, additional accommodation, transfers, travel insurance or local payments/kittys. These offers are only available to bookings made in USD or CAD. Trips are subject to availability and confirmation by Intrepid Travel at time of booking. If you wish to cancel and rebook your trip or change dates outside the promotional period, you will be required to pay the full cost towards the new trip. Except as set out expressly above, Intrepid Travel's Booking Conditions apply. Travel documents & vaccination requirements are the responsibility of the individual traveler.

Last Minute Travel Deals

Mention Promo Code: PT7580

Last Minute Travel Deals

Promotion Details

For a limited time, select departures discounted from original price. You'll have to be quick though, these discounts are one-off deals that can disappear at any time. You'll need to pay in full at the time of booking. But other than that, there's nothing stopping you from jumping headfirst into a last-minute adventure. Plus as always receive our AffordableTours.com 5% extra savings. Discount is reflected on website pricing. Not all dates will qualify, please contact your Travel Consultant for full details.

Must Book By Sun, Dec 31, 2023

View Promotion Terms & Conditions ›

Valid on select departure dates only. Discount is reflected on website pricing. Offer is capacity controlled and may be modified or withdrawn at any time. Applicable to new bookings only. Other restrictions may apply.

×

$2,291

Get Quote
Friday,
Jan 26, 2024
Friday,
Feb 09, 2024
Deals

Promotions For This Departure

Start Date
End Date
Brochure
Land Price
Quote

From

Friday,
Jan 26, 2024

To

Friday,
Feb 09, 2024

$2,372

Get Quote

Current Promotions

Call or submit a quote for award-winning value and service!

Winter Sale: Save up to 20% On Intrepid Vacations

Mention Promo Code: PT10409

Winter Sale: Save up to 20% On Intrepid Vacations

Promotion Details

During this Winter Sale, make your dream trip a reality with discounts ranging up to 20% off your next Intrepid adventure. Plus receive our AffordableTours.com everyday 5% savings. (Not all dates or itineraries will qualify, please contact your travel consultant for applicable vacations.)

Must Book By Mon, Dec 04, 2023

View Promotion Terms & Conditions ›

Offers apply to new bookings made and deposited between 12:01am EST November 20 2023 to 11:59pm PST December 04 2023, for select trips departing between December 1 2023 – December 14 2024, excluding travel between December 18 2023 – January 5 2024. The following exclusions apply:
i. Select Australia trips operated by KEW, ATA or JOOB: PKBB-B, PKBL-B, PKOL-B, PKOW-B, PKRB, PKFK, PKOB, PKOD, PKOR, PKOP, PKODC, PKOPC, PP10
ii. Polar trips in Antarctica and the Arctic, including the following trips operated by Adventure Canada: SBKG, SBKH, SBKO, SBKW
iii. Short-Break Adventures (excluding XMHA)
iv. Tailor-Made Experiences
v. Urban Adventures
All offers apply to the trip price only and cannot be used in conjunction with any other offer or discount. Credit Holders can use any valid discounts or promotions, except where we are honoring their original price. For more information about how to redeem your credit visit our Credit Redemption page. All offers apply to land element of trip only and cannot be redeemed against flights, additional accommodation, transfers, travel insurance or local payments/kittys. These offers are only available to bookings made in USD or CAD. Trips are subject to availability and confirmation by Intrepid Travel at time of booking. If you wish to cancel and rebook your trip or change dates outside the promotional period, you will be required to pay the full cost towards the new trip. Except as set out expressly above, Intrepid Travel's Booking Conditions apply. Travel documents & vaccination requirements are the responsibility of the individual traveler.

Last Minute Travel Deals

Mention Promo Code: PT7580

Last Minute Travel Deals

Promotion Details

For a limited time, select departures discounted from original price. You'll have to be quick though, these discounts are one-off deals that can disappear at any time. You'll need to pay in full at the time of booking. But other than that, there's nothing stopping you from jumping headfirst into a last-minute adventure. Plus as always receive our AffordableTours.com 5% extra savings. Discount is reflected on website pricing. Not all dates will qualify, please contact your Travel Consultant for full details.

Must Book By Sun, Dec 31, 2023

View Promotion Terms & Conditions ›

Valid on select departure dates only. Discount is reflected on website pricing. Offer is capacity controlled and may be modified or withdrawn at any time. Applicable to new bookings only. Other restrictions may apply.

×

$2,372

Get Quote
Friday,
Feb 02, 2024
Friday,
Feb 16, 2024
Deals

Promotions For This Departure

Start Date
End Date
Brochure
Land Price
Quote

From

Friday,
Feb 02, 2024

To

Friday,
Feb 16, 2024

$2,372

Get Quote

Current Promotions

Call or submit a quote for award-winning value and service!

Winter Sale: Save up to 20% On Intrepid Vacations

Mention Promo Code: PT10409

Winter Sale: Save up to 20% On Intrepid Vacations

Promotion Details

During this Winter Sale, make your dream trip a reality with discounts ranging up to 20% off your next Intrepid adventure. Plus receive our AffordableTours.com everyday 5% savings. (Not all dates or itineraries will qualify, please contact your travel consultant for applicable vacations.)

Must Book By Mon, Dec 04, 2023

View Promotion Terms & Conditions ›

Offers apply to new bookings made and deposited between 12:01am EST November 20 2023 to 11:59pm PST December 04 2023, for select trips departing between December 1 2023 – December 14 2024, excluding travel between December 18 2023 – January 5 2024. The following exclusions apply:
i. Select Australia trips operated by KEW, ATA or JOOB: PKBB-B, PKBL-B, PKOL-B, PKOW-B, PKRB, PKFK, PKOB, PKOD, PKOR, PKOP, PKODC, PKOPC, PP10
ii. Polar trips in Antarctica and the Arctic, including the following trips operated by Adventure Canada: SBKG, SBKH, SBKO, SBKW
iii. Short-Break Adventures (excluding XMHA)
iv. Tailor-Made Experiences
v. Urban Adventures
All offers apply to the trip price only and cannot be used in conjunction with any other offer or discount. Credit Holders can use any valid discounts or promotions, except where we are honoring their original price. For more information about how to redeem your credit visit our Credit Redemption page. All offers apply to land element of trip only and cannot be redeemed against flights, additional accommodation, transfers, travel insurance or local payments/kittys. These offers are only available to bookings made in USD or CAD. Trips are subject to availability and confirmation by Intrepid Travel at time of booking. If you wish to cancel and rebook your trip or change dates outside the promotional period, you will be required to pay the full cost towards the new trip. Except as set out expressly above, Intrepid Travel's Booking Conditions apply. Travel documents & vaccination requirements are the responsibility of the individual traveler.

Last Minute Travel Deals

Mention Promo Code: PT7580

Last Minute Travel Deals

Promotion Details

For a limited time, select departures discounted from original price. You'll have to be quick though, these discounts are one-off deals that can disappear at any time. You'll need to pay in full at the time of booking. But other than that, there's nothing stopping you from jumping headfirst into a last-minute adventure. Plus as always receive our AffordableTours.com 5% extra savings. Discount is reflected on website pricing. Not all dates will qualify, please contact your Travel Consultant for full details.

Must Book By Sun, Dec 31, 2023

View Promotion Terms & Conditions ›

Valid on select departure dates only. Discount is reflected on website pricing. Offer is capacity controlled and may be modified or withdrawn at any time. Applicable to new bookings only. Other restrictions may apply.

×

$2,372

Get Quote
Wednesday,
Feb 07, 2024
Wednesday,
Feb 21, 2024
Deals

Promotions For This Departure

Start Date
End Date
Brochure
Land Price
Quote

From

Wednesday,
Feb 07, 2024

To

Wednesday,
Feb 21, 2024

$2,291

Get Quote

Current Promotions

Call or submit a quote for award-winning value and service!

Winter Sale: Save up to 20% On Intrepid Vacations

Mention Promo Code: PT10409

Winter Sale: Save up to 20% On Intrepid Vacations

Promotion Details

During this Winter Sale, make your dream trip a reality with discounts ranging up to 20% off your next Intrepid adventure. Plus receive our AffordableTours.com everyday 5% savings. (Not all dates or itineraries will qualify, please contact your travel consultant for applicable vacations.)

Must Book By Mon, Dec 04, 2023

View Promotion Terms & Conditions ›

Offers apply to new bookings made and deposited between 12:01am EST November 20 2023 to 11:59pm PST December 04 2023, for select trips departing between December 1 2023 – December 14 2024, excluding travel between December 18 2023 – January 5 2024. The following exclusions apply:
i. Select Australia trips operated by KEW, ATA or JOOB: PKBB-B, PKBL-B, PKOL-B, PKOW-B, PKRB, PKFK, PKOB, PKOD, PKOR, PKOP, PKODC, PKOPC, PP10
ii. Polar trips in Antarctica and the Arctic, including the following trips operated by Adventure Canada: SBKG, SBKH, SBKO, SBKW
iii. Short-Break Adventures (excluding XMHA)
iv. Tailor-Made Experiences
v. Urban Adventures
All offers apply to the trip price only and cannot be used in conjunction with any other offer or discount. Credit Holders can use any valid discounts or promotions, except where we are honoring their original price. For more information about how to redeem your credit visit our Credit Redemption page. All offers apply to land element of trip only and cannot be redeemed against flights, additional accommodation, transfers, travel insurance or local payments/kittys. These offers are only available to bookings made in USD or CAD. Trips are subject to availability and confirmation by Intrepid Travel at time of booking. If you wish to cancel and rebook your trip or change dates outside the promotional period, you will be required to pay the full cost towards the new trip. Except as set out expressly above, Intrepid Travel's Booking Conditions apply. Travel documents & vaccination requirements are the responsibility of the individual traveler.

Last Minute Travel Deals

Mention Promo Code: PT7580

Last Minute Travel Deals

Promotion Details

For a limited time, select departures discounted from original price. You'll have to be quick though, these discounts are one-off deals that can disappear at any time. You'll need to pay in full at the time of booking. But other than that, there's nothing stopping you from jumping headfirst into a last-minute adventure. Plus as always receive our AffordableTours.com 5% extra savings. Discount is reflected on website pricing. Not all dates will qualify, please contact your Travel Consultant for full details.

Must Book By Sun, Dec 31, 2023

View Promotion Terms & Conditions ›

Valid on select departure dates only. Discount is reflected on website pricing. Offer is capacity controlled and may be modified or withdrawn at any time. Applicable to new bookings only. Other restrictions may apply.

×

$2,291

Get Quote
Wednesday,
Feb 14, 2024
Wednesday,
Feb 28, 2024
Deals

Promotions For This Departure

Start Date
End Date
Brochure
Land Price
Quote

From

Wednesday,
Feb 14, 2024

To

Wednesday,
Feb 28, 2024

$2,206

Get Quote

Current Promotions

Call or submit a quote for award-winning value and service!

Winter Sale: Save up to 20% On Intrepid Vacations

Mention Promo Code: PT10409

Winter Sale: Save up to 20% On Intrepid Vacations

Promotion Details

During this Winter Sale, make your dream trip a reality with discounts ranging up to 20% off your next Intrepid adventure. Plus receive our AffordableTours.com everyday 5% savings. (Not all dates or itineraries will qualify, please contact your travel consultant for applicable vacations.)

Must Book By Mon, Dec 04, 2023

View Promotion Terms & Conditions ›

Offers apply to new bookings made and deposited between 12:01am EST November 20 2023 to 11:59pm PST December 04 2023, for select trips departing between December 1 2023 – December 14 2024, excluding travel between December 18 2023 – January 5 2024. The following exclusions apply:
i. Select Australia trips operated by KEW, ATA or JOOB: PKBB-B, PKBL-B, PKOL-B, PKOW-B, PKRB, PKFK, PKOB, PKOD, PKOR, PKOP, PKODC, PKOPC, PP10
ii. Polar trips in Antarctica and the Arctic, including the following trips operated by Adventure Canada: SBKG, SBKH, SBKO, SBKW
iii. Short-Break Adventures (excluding XMHA)
iv. Tailor-Made Experiences
v. Urban Adventures
All offers apply to the trip price only and cannot be used in conjunction with any other offer or discount. Credit Holders can use any valid discounts or promotions, except where we are honoring their original price. For more information about how to redeem your credit visit our Credit Redemption page. All offers apply to land element of trip only and cannot be redeemed against flights, additional accommodation, transfers, travel insurance or local payments/kittys. These offers are only available to bookings made in USD or CAD. Trips are subject to availability and confirmation by Intrepid Travel at time of booking. If you wish to cancel and rebook your trip or change dates outside the promotional period, you will be required to pay the full cost towards the new trip. Except as set out expressly above, Intrepid Travel's Booking Conditions apply. Travel documents & vaccination requirements are the responsibility of the individual traveler.

Last Minute Travel Deals

Mention Promo Code: PT7580

Last Minute Travel Deals

Promotion Details

For a limited time, select departures discounted from original price. You'll have to be quick though, these discounts are one-off deals that can disappear at any time. You'll need to pay in full at the time of booking. But other than that, there's nothing stopping you from jumping headfirst into a last-minute adventure. Plus as always receive our AffordableTours.com 5% extra savings. Discount is reflected on website pricing. Not all dates will qualify, please contact your Travel Consultant for full details.

Must Book By Sun, Dec 31, 2023

View Promotion Terms & Conditions ›

Valid on select departure dates only. Discount is reflected on website pricing. Offer is capacity controlled and may be modified or withdrawn at any time. Applicable to new bookings only. Other restrictions may apply.

×

$2,206

Get Quote
Sunday,
Feb 18, 2024
Sunday,
Mar 03, 2024
Deals

Promotions For This Departure

Start Date
End Date
Brochure
Land Price
Quote

From

Sunday,
Feb 18, 2024

To

Sunday,
Mar 03, 2024

$2,291

Get Quote

Current Promotions

Call or submit a quote for award-winning value and service!

Winter Sale: Save up to 20% On Intrepid Vacations

Mention Promo Code: PT10409

Winter Sale: Save up to 20% On Intrepid Vacations

Promotion Details

During this Winter Sale, make your dream trip a reality with discounts ranging up to 20% off your next Intrepid adventure. Plus receive our AffordableTours.com everyday 5% savings. (Not all dates or itineraries will qualify, please contact your travel consultant for applicable vacations.)

Must Book By Mon, Dec 04, 2023

View Promotion Terms & Conditions ›

Offers apply to new bookings made and deposited between 12:01am EST November 20 2023 to 11:59pm PST December 04 2023, for select trips departing between December 1 2023 – December 14 2024, excluding travel between December 18 2023 – January 5 2024. The following exclusions apply:
i. Select Australia trips operated by KEW, ATA or JOOB: PKBB-B, PKBL-B, PKOL-B, PKOW-B, PKRB, PKFK, PKOB, PKOD, PKOR, PKOP, PKODC, PKOPC, PP10
ii. Polar trips in Antarctica and the Arctic, including the following trips operated by Adventure Canada: SBKG, SBKH, SBKO, SBKW
iii. Short-Break Adventures (excluding XMHA)
iv. Tailor-Made Experiences
v. Urban Adventures
All offers apply to the trip price only and cannot be used in conjunction with any other offer or discount. Credit Holders can use any valid discounts or promotions, except where we are honoring their original price. For more information about how to redeem your credit visit our Credit Redemption page. All offers apply to land element of trip only and cannot be redeemed against flights, additional accommodation, transfers, travel insurance or local payments/kittys. These offers are only available to bookings made in USD or CAD. Trips are subject to availability and confirmation by Intrepid Travel at time of booking. If you wish to cancel and rebook your trip or change dates outside the promotional period, you will be required to pay the full cost towards the new trip. Except as set out expressly above, Intrepid Travel's Booking Conditions apply. Travel documents & vaccination requirements are the responsibility of the individual traveler.

Last Minute Travel Deals

Mention Promo Code: PT7580

Last Minute Travel Deals

Promotion Details

For a limited time, select departures discounted from original price. You'll have to be quick though, these discounts are one-off deals that can disappear at any time. You'll need to pay in full at the time of booking. But other than that, there's nothing stopping you from jumping headfirst into a last-minute adventure. Plus as always receive our AffordableTours.com 5% extra savings. Discount is reflected on website pricing. Not all dates will qualify, please contact your Travel Consultant for full details.

Must Book By Sun, Dec 31, 2023

View Promotion Terms & Conditions ›

Valid on select departure dates only. Discount is reflected on website pricing. Offer is capacity controlled and may be modified or withdrawn at any time. Applicable to new bookings only. Other restrictions may apply.

×

$2,291

Get Quote
Wednesday,
Feb 21, 2024
Wednesday,
Mar 06, 2024
Deals

Promotions For This Departure

Start Date
End Date
Brochure
Land Price
Quote

From

Wednesday,
Feb 21, 2024

To

Wednesday,
Mar 06, 2024

$2,312

Get Quote

Current Promotions

Call or submit a quote for award-winning value and service!

Winter Sale: Save up to 20% On Intrepid Vacations

Mention Promo Code: PT10409

Winter Sale: Save up to 20% On Intrepid Vacations

Promotion Details

During this Winter Sale, make your dream trip a reality with discounts ranging up to 20% off your next Intrepid adventure. Plus receive our AffordableTours.com everyday 5% savings. (Not all dates or itineraries will qualify, please contact your travel consultant for applicable vacations.)

Must Book By Mon, Dec 04, 2023

View Promotion Terms & Conditions ›

Offers apply to new bookings made and deposited between 12:01am EST November 20 2023 to 11:59pm PST December 04 2023, for select trips departing between December 1 2023 – December 14 2024, excluding travel between December 18 2023 – January 5 2024. The following exclusions apply:
i. Select Australia trips operated by KEW, ATA or JOOB: PKBB-B, PKBL-B, PKOL-B, PKOW-B, PKRB, PKFK, PKOB, PKOD, PKOR, PKOP, PKODC, PKOPC, PP10
ii. Polar trips in Antarctica and the Arctic, including the following trips operated by Adventure Canada: SBKG, SBKH, SBKO, SBKW
iii. Short-Break Adventures (excluding XMHA)
iv. Tailor-Made Experiences
v. Urban Adventures
All offers apply to the trip price only and cannot be used in conjunction with any other offer or discount. Credit Holders can use any valid discounts or promotions, except where we are honoring their original price. For more information about how to redeem your credit visit our Credit Redemption page. All offers apply to land element of trip only and cannot be redeemed against flights, additional accommodation, transfers, travel insurance or local payments/kittys. These offers are only available to bookings made in USD or CAD. Trips are subject to availability and confirmation by Intrepid Travel at time of booking. If you wish to cancel and rebook your trip or change dates outside the promotional period, you will be required to pay the full cost towards the new trip. Except as set out expressly above, Intrepid Travel's Booking Conditions apply. Travel documents & vaccination requirements are the responsibility of the individual traveler.

Last Minute Travel Deals

Mention Promo Code: PT7580

Last Minute Travel Deals

Promotion Details

For a limited time, select departures discounted from original price. You'll have to be quick though, these discounts are one-off deals that can disappear at any time. You'll need to pay in full at the time of booking. But other than that, there's nothing stopping you from jumping headfirst into a last-minute adventure. Plus as always receive our AffordableTours.com 5% extra savings. Discount is reflected on website pricing. Not all dates will qualify, please contact your Travel Consultant for full details.

Must Book By Sun, Dec 31, 2023

View Promotion Terms & Conditions ›

Valid on select departure dates only. Discount is reflected on website pricing. Offer is capacity controlled and may be modified or withdrawn at any time. Applicable to new bookings only. Other restrictions may apply.

×

$2,312

Get Quote
Sunday,
Feb 25, 2024
Sunday,
Mar 10, 2024
Deals

Promotions For This Departure

Start Date
End Date
Brochure
Land Price
Quote

From

Sunday,
Feb 25, 2024

To

Sunday,
Mar 10, 2024

$2,291

Get Quote

Current Promotions

Call or submit a quote for award-winning value and service!

Winter Sale: Save up to 20% On Intrepid Vacations

Mention Promo Code: PT10409

Winter Sale: Save up to 20% On Intrepid Vacations

Promotion Details

During this Winter Sale, make your dream trip a reality with discounts ranging up to 20% off your next Intrepid adventure. Plus receive our AffordableTours.com everyday 5% savings. (Not all dates or itineraries will qualify, please contact your travel consultant for applicable vacations.)

Must Book By Mon, Dec 04, 2023

View Promotion Terms & Conditions ›

Offers apply to new bookings made and deposited between 12:01am EST November 20 2023 to 11:59pm PST December 04 2023, for select trips departing between December 1 2023 – December 14 2024, excluding travel between December 18 2023 – January 5 2024. The following exclusions apply:
i. Select Australia trips operated by KEW, ATA or JOOB: PKBB-B, PKBL-B, PKOL-B, PKOW-B, PKRB, PKFK, PKOB, PKOD, PKOR, PKOP, PKODC, PKOPC, PP10
ii. Polar trips in Antarctica and the Arctic, including the following trips operated by Adventure Canada: SBKG, SBKH, SBKO, SBKW
iii. Short-Break Adventures (excluding XMHA)
iv. Tailor-Made Experiences
v. Urban Adventures
All offers apply to the trip price only and cannot be used in conjunction with any other offer or discount. Credit Holders can use any valid discounts or promotions, except where we are honoring their original price. For more information about how to redeem your credit visit our Credit Redemption page. All offers apply to land element of trip only and cannot be redeemed against flights, additional accommodation, transfers, travel insurance or local payments/kittys. These offers are only available to bookings made in USD or CAD. Trips are subject to availability and confirmation by Intrepid Travel at time of booking. If you wish to cancel and rebook your trip or change dates outside the promotional period, you will be required to pay the full cost towards the new trip. Except as set out expressly above, Intrepid Travel's Booking Conditions apply. Travel documents & vaccination requirements are the responsibility of the individual traveler.

Last Minute Travel Deals

Mention Promo Code: PT7580

Last Minute Travel Deals

Promotion Details

For a limited time, select departures discounted from original price. You'll have to be quick though, these discounts are one-off deals that can disappear at any time. You'll need to pay in full at the time of booking. But other than that, there's nothing stopping you from jumping headfirst into a last-minute adventure. Plus as always receive our AffordableTours.com 5% extra savings. Discount is reflected on website pricing. Not all dates will qualify, please contact your Travel Consultant for full details.

Must Book By Sun, Dec 31, 2023

View Promotion Terms & Conditions ›

Valid on select departure dates only. Discount is reflected on website pricing. Offer is capacity controlled and may be modified or withdrawn at any time. Applicable to new bookings only. Other restrictions may apply.

×

$2,291

Get Quote
Wednesday,
Feb 28, 2024
Wednesday,
Mar 13, 2024
Deals

Promotions For This Departure

Start Date
End Date
Brochure
Land Price
Quote

From

Wednesday,
Feb 28, 2024

To

Wednesday,
Mar 13, 2024

$2,206

Get Quote

Current Promotions

Call or submit a quote for award-winning value and service!

Winter Sale: Save up to 20% On Intrepid Vacations

Mention Promo Code: PT10409

Winter Sale: Save up to 20% On Intrepid Vacations

Promotion Details

During this Winter Sale, make your dream trip a reality with discounts ranging up to 20% off your next Intrepid adventure. Plus receive our AffordableTours.com everyday 5% savings. (Not all dates or itineraries will qualify, please contact your travel consultant for applicable vacations.)

Must Book By Mon, Dec 04, 2023

View Promotion Terms & Conditions ›

Offers apply to new bookings made and deposited between 12:01am EST November 20 2023 to 11:59pm PST December 04 2023, for select trips departing between December 1 2023 – December 14 2024, excluding travel between December 18 2023 – January 5 2024. The following exclusions apply:
i. Select Australia trips operated by KEW, ATA or JOOB: PKBB-B, PKBL-B, PKOL-B, PKOW-B, PKRB, PKFK, PKOB, PKOD, PKOR, PKOP, PKODC, PKOPC, PP10
ii. Polar trips in Antarctica and the Arctic, including the following trips operated by Adventure Canada: SBKG, SBKH, SBKO, SBKW
iii. Short-Break Adventures (excluding XMHA)
iv. Tailor-Made Experiences
v. Urban Adventures
All offers apply to the trip price only and cannot be used in conjunction with any other offer or discount. Credit Holders can use any valid discounts or promotions, except where we are honoring their original price. For more information about how to redeem your credit visit our Credit Redemption page. All offers apply to land element of trip only and cannot be redeemed against flights, additional accommodation, transfers, travel insurance or local payments/kittys. These offers are only available to bookings made in USD or CAD. Trips are subject to availability and confirmation by Intrepid Travel at time of booking. If you wish to cancel and rebook your trip or change dates outside the promotional period, you will be required to pay the full cost towards the new trip. Except as set out expressly above, Intrepid Travel's Booking Conditions apply. Travel documents & vaccination requirements are the responsibility of the individual traveler.

Last Minute Travel Deals

Mention Promo Code: PT7580

Last Minute Travel Deals

Promotion Details

For a limited time, select departures discounted from original price. You'll have to be quick though, these discounts are one-off deals that can disappear at any time. You'll need to pay in full at the time of booking. But other than that, there's nothing stopping you from jumping headfirst into a last-minute adventure. Plus as always receive our AffordableTours.com 5% extra savings. Discount is reflected on website pricing. Not all dates will qualify, please contact your Travel Consultant for full details.

Must Book By Sun, Dec 31, 2023

View Promotion Terms & Conditions ›

Valid on select departure dates only. Discount is reflected on website pricing. Offer is capacity controlled and may be modified or withdrawn at any time. Applicable to new bookings only. Other restrictions may apply.

×

$2,206

Get Quote
Wednesday,
Mar 06, 2024
Wednesday,
Mar 20, 2024
Deals

Promotions For This Departure

Start Date
End Date
Brochure
Land Price
Quote

From

Wednesday,
Mar 06, 2024

To

Wednesday,
Mar 20, 2024

$2,040

Get Quote

Current Promotions

Call or submit a quote for award-winning value and service!

Winter Sale: Save up to 20% On Intrepid Vacations

Mention Promo Code: PT10409

Winter Sale: Save up to 20% On Intrepid Vacations

Promotion Details

During this Winter Sale, make your dream trip a reality with discounts ranging up to 20% off your next Intrepid adventure. Plus receive our AffordableTours.com everyday 5% savings. (Not all dates or itineraries will qualify, please contact your travel consultant for applicable vacations.)

Must Book By Mon, Dec 04, 2023

View Promotion Terms & Conditions ›

Offers apply to new bookings made and deposited between 12:01am EST November 20 2023 to 11:59pm PST December 04 2023, for select trips departing between December 1 2023 – December 14 2024, excluding travel between December 18 2023 – January 5 2024. The following exclusions apply:
i. Select Australia trips operated by KEW, ATA or JOOB: PKBB-B, PKBL-B, PKOL-B, PKOW-B, PKRB, PKFK, PKOB, PKOD, PKOR, PKOP, PKODC, PKOPC, PP10
ii. Polar trips in Antarctica and the Arctic, including the following trips operated by Adventure Canada: SBKG, SBKH, SBKO, SBKW
iii. Short-Break Adventures (excluding XMHA)
iv. Tailor-Made Experiences
v. Urban Adventures
All offers apply to the trip price only and cannot be used in conjunction with any other offer or discount. Credit Holders can use any valid discounts or promotions, except where we are honoring their original price. For more information about how to redeem your credit visit our Credit Redemption page. All offers apply to land element of trip only and cannot be redeemed against flights, additional accommodation, transfers, travel insurance or local payments/kittys. These offers are only available to bookings made in USD or CAD. Trips are subject to availability and confirmation by Intrepid Travel at time of booking. If you wish to cancel and rebook your trip or change dates outside the promotional period, you will be required to pay the full cost towards the new trip. Except as set out expressly above, Intrepid Travel's Booking Conditions apply. Travel documents & vaccination requirements are the responsibility of the individual traveler.

Last Minute Travel Deals

Mention Promo Code: PT7580

Last Minute Travel Deals

Promotion Details

For a limited time, select departures discounted from original price. You'll have to be quick though, these discounts are one-off deals that can disappear at any time. You'll need to pay in full at the time of booking. But other than that, there's nothing stopping you from jumping headfirst into a last-minute adventure. Plus as always receive our AffordableTours.com 5% extra savings. Discount is reflected on website pricing. Not all dates will qualify, please contact your Travel Consultant for full details.

Must Book By Sun, Dec 31, 2023

View Promotion Terms & Conditions ›

Valid on select departure dates only. Discount is reflected on website pricing. Offer is capacity controlled and may be modified or withdrawn at any time. Applicable to new bookings only. Other restrictions may apply.

×

$2,040

Get Quote
Wednesday,
Mar 13, 2024
Wednesday,
Mar 27, 2024
Deals

Promotions For This Departure

Start Date
End Date
Brochure
Land Price
Quote

From

Wednesday,
Mar 13, 2024

To

Wednesday,
Mar 27, 2024

$2,040

Get Quote

Current Promotions

Call or submit a quote for award-winning value and service!

Winter Sale: Save up to 20% On Intrepid Vacations

Mention Promo Code: PT10409

Winter Sale: Save up to 20% On Intrepid Vacations

Promotion Details

During this Winter Sale, make your dream trip a reality with discounts ranging up to 20% off your next Intrepid adventure. Plus receive our AffordableTours.com everyday 5% savings. (Not all dates or itineraries will qualify, please contact your travel consultant for applicable vacations.)

Must Book By Mon, Dec 04, 2023

View Promotion Terms & Conditions ›

Offers apply to new bookings made and deposited between 12:01am EST November 20 2023 to 11:59pm PST December 04 2023, for select trips departing between December 1 2023 – December 14 2024, excluding travel between December 18 2023 – January 5 2024. The following exclusions apply:
i. Select Australia trips operated by KEW, ATA or JOOB: PKBB-B, PKBL-B, PKOL-B, PKOW-B, PKRB, PKFK, PKOB, PKOD, PKOR, PKOP, PKODC, PKOPC, PP10
ii. Polar trips in Antarctica and the Arctic, including the following trips operated by Adventure Canada: SBKG, SBKH, SBKO, SBKW
iii. Short-Break Adventures (excluding XMHA)
iv. Tailor-Made Experiences
v. Urban Adventures
All offers apply to the trip price only and cannot be used in conjunction with any other offer or discount. Credit Holders can use any valid discounts or promotions, except where we are honoring their original price. For more information about how to redeem your credit visit our Credit Redemption page. All offers apply to land element of trip only and cannot be redeemed against flights, additional accommodation, transfers, travel insurance or local payments/kittys. These offers are only available to bookings made in USD or CAD. Trips are subject to availability and confirmation by Intrepid Travel at time of booking. If you wish to cancel and rebook your trip or change dates outside the promotional period, you will be required to pay the full cost towards the new trip. Except as set out expressly above, Intrepid Travel's Booking Conditions apply. Travel documents & vaccination requirements are the responsibility of the individual traveler.

Last Minute Travel Deals

Mention Promo Code: PT7580

Last Minute Travel Deals

Promotion Details

For a limited time, select departures discounted from original price. You'll have to be quick though, these discounts are one-off deals that can disappear at any time. You'll need to pay in full at the time of booking. But other than that, there's nothing stopping you from jumping headfirst into a last-minute adventure. Plus as always receive our AffordableTours.com 5% extra savings. Discount is reflected on website pricing. Not all dates will qualify, please contact your Travel Consultant for full details.

Must Book By Sun, Dec 31, 2023

View Promotion Terms & Conditions ›

Valid on select departure dates only. Discount is reflected on website pricing. Offer is capacity controlled and may be modified or withdrawn at any time. Applicable to new bookings only. Other restrictions may apply.

×

$2,040

Get Quote
Friday,
Mar 15, 2024
Friday,
Mar 29, 2024
Deals

Promotions For This Departure

Start Date
End Date
Brochure
Land Price
Quote

From

Friday,
Mar 15, 2024

To

Friday,
Mar 29, 2024

$2,100

Get Quote

Current Promotions

Call or submit a quote for award-winning value and service!

Winter Sale: Save up to 20% On Intrepid Vacations

Mention Promo Code: PT10409

Winter Sale: Save up to 20% On Intrepid Vacations

Promotion Details

During this Winter Sale, make your dream trip a reality with discounts ranging up to 20% off your next Intrepid adventure. Plus receive our AffordableTours.com everyday 5% savings. (Not all dates or itineraries will qualify, please contact your travel consultant for applicable vacations.)

Must Book By Mon, Dec 04, 2023

View Promotion Terms & Conditions ›

Offers apply to new bookings made and deposited between 12:01am EST November 20 2023 to 11:59pm PST December 04 2023, for select trips departing between December 1 2023 – December 14 2024, excluding travel between December 18 2023 – January 5 2024. The following exclusions apply:
i. Select Australia trips operated by KEW, ATA or JOOB: PKBB-B, PKBL-B, PKOL-B, PKOW-B, PKRB, PKFK, PKOB, PKOD, PKOR, PKOP, PKODC, PKOPC, PP10
ii. Polar trips in Antarctica and the Arctic, including the following trips operated by Adventure Canada: SBKG, SBKH, SBKO, SBKW
iii. Short-Break Adventures (excluding XMHA)
iv. Tailor-Made Experiences
v. Urban Adventures
All offers apply to the trip price only and cannot be used in conjunction with any other offer or discount. Credit Holders can use any valid discounts or promotions, except where we are honoring their original price. For more information about how to redeem your credit visit our Credit Redemption page. All offers apply to land element of trip only and cannot be redeemed against flights, additional accommodation, transfers, travel insurance or local payments/kittys. These offers are only available to bookings made in USD or CAD. Trips are subject to availability and confirmation by Intrepid Travel at time of booking. If you wish to cancel and rebook your trip or change dates outside the promotional period, you will be required to pay the full cost towards the new trip. Except as set out expressly above, Intrepid Travel's Booking Conditions apply. Travel documents & vaccination requirements are the responsibility of the individual traveler.

Last Minute Travel Deals

Mention Promo Code: PT7580

Last Minute Travel Deals

Promotion Details

For a limited time, select departures discounted from original price. You'll have to be quick though, these discounts are one-off deals that can disappear at any time. You'll need to pay in full at the time of booking. But other than that, there's nothing stopping you from jumping headfirst into a last-minute adventure. Plus as always receive our AffordableTours.com 5% extra savings. Discount is reflected on website pricing. Not all dates will qualify, please contact your Travel Consultant for full details.

Must Book By Sun, Dec 31, 2023

View Promotion Terms & Conditions ›

Valid on select departure dates only. Discount is reflected on website pricing. Offer is capacity controlled and may be modified or withdrawn at any time. Applicable to new bookings only. Other restrictions may apply.

×

$2,100

Get Quote
Wednesday,
Mar 20, 2024
Wednesday,
Apr 03, 2024
Deals

Promotions For This Departure

Start Date
End Date
Brochure
Land Price
Quote

From

Wednesday,
Mar 20, 2024

To

Wednesday,
Apr 03, 2024

$2,040

Get Quote

Current Promotions

Call or submit a quote for award-winning value and service!

Winter Sale: Save up to 20% On Intrepid Vacations

Mention Promo Code: PT10409

Winter Sale: Save up to 20% On Intrepid Vacations

Promotion Details

During this Winter Sale, make your dream trip a reality with discounts ranging up to 20% off your next Intrepid adventure. Plus receive our AffordableTours.com everyday 5% savings. (Not all dates or itineraries will qualify, please contact your travel consultant for applicable vacations.)

Must Book By Mon, Dec 04, 2023

View Promotion Terms & Conditions ›

Offers apply to new bookings made and deposited between 12:01am EST November 20 2023 to 11:59pm PST December 04 2023, for select trips departing between December 1 2023 – December 14 2024, excluding travel between December 18 2023 – January 5 2024. The following exclusions apply:
i. Select Australia trips operated by KEW, ATA or JOOB: PKBB-B, PKBL-B, PKOL-B, PKOW-B, PKRB, PKFK, PKOB, PKOD, PKOR, PKOP, PKODC, PKOPC, PP10
ii. Polar trips in Antarctica and the Arctic, including the following trips operated by Adventure Canada: SBKG, SBKH, SBKO, SBKW
iii. Short-Break Adventures (excluding XMHA)
iv. Tailor-Made Experiences
v. Urban Adventures
All offers apply to the trip price only and cannot be used in conjunction with any other offer or discount. Credit Holders can use any valid discounts or promotions, except where we are honoring their original price. For more information about how to redeem your credit visit our Credit Redemption page. All offers apply to land element of trip only and cannot be redeemed against flights, additional accommodation, transfers, travel insurance or local payments/kittys. These offers are only available to bookings made in USD or CAD. Trips are subject to availability and confirmation by Intrepid Travel at time of booking. If you wish to cancel and rebook your trip or change dates outside the promotional period, you will be required to pay the full cost towards the new trip. Except as set out expressly above, Intrepid Travel's Booking Conditions apply. Travel documents & vaccination requirements are the responsibility of the individual traveler.

Last Minute Travel Deals

Mention Promo Code: PT7580

Last Minute Travel Deals

Promotion Details

For a limited time, select departures discounted from original price. You'll have to be quick though, these discounts are one-off deals that can disappear at any time. You'll need to pay in full at the time of booking. But other than that, there's nothing stopping you from jumping headfirst into a last-minute adventure. Plus as always receive our AffordableTours.com 5% extra savings. Discount is reflected on website pricing. Not all dates will qualify, please contact your Travel Consultant for full details.

Must Book By Sun, Dec 31, 2023

View Promotion Terms & Conditions ›

Valid on select departure dates only. Discount is reflected on website pricing. Offer is capacity controlled and may be modified or withdrawn at any time. Applicable to new bookings only. Other restrictions may apply.

×

$2,040

Get Quote
Friday,
Mar 22, 2024
Friday,
Apr 05, 2024
Deals

Promotions For This Departure

Start Date
End Date
Brochure
Land Price
Quote

From

Friday,
Mar 22, 2024

To

Friday,
Apr 05, 2024

$2,078

Get Quote

Current Promotions

Call or submit a quote for award-winning value and service!

Winter Sale: Save up to 20% On Intrepid Vacations

Mention Promo Code: PT10409

Winter Sale: Save up to 20% On Intrepid Vacations

Promotion Details

During this Winter Sale, make your dream trip a reality with discounts ranging up to 20% off your next Intrepid adventure. Plus receive our AffordableTours.com everyday 5% savings. (Not all dates or itineraries will qualify, please contact your travel consultant for applicable vacations.)

Must Book By Mon, Dec 04, 2023

View Promotion Terms & Conditions ›

Offers apply to new bookings made and deposited between 12:01am EST November 20 2023 to 11:59pm PST December 04 2023, for select trips departing between December 1 2023 – December 14 2024, excluding travel between December 18 2023 – January 5 2024. The following exclusions apply:
i. Select Australia trips operated by KEW, ATA or JOOB: PKBB-B, PKBL-B, PKOL-B, PKOW-B, PKRB, PKFK, PKOB, PKOD, PKOR, PKOP, PKODC, PKOPC, PP10
ii. Polar trips in Antarctica and the Arctic, including the following trips operated by Adventure Canada: SBKG, SBKH, SBKO, SBKW
iii. Short-Break Adventures (excluding XMHA)
iv. Tailor-Made Experiences
v. Urban Adventures
All offers apply to the trip price only and cannot be used in conjunction with any other offer or discount. Credit Holders can use any valid discounts or promotions, except where we are honoring their original price. For more information about how to redeem your credit visit our Credit Redemption page. All offers apply to land element of trip only and cannot be redeemed against flights, additional accommodation, transfers, travel insurance or local payments/kittys. These offers are only available to bookings made in USD or CAD. Trips are subject to availability and confirmation by Intrepid Travel at time of booking. If you wish to cancel and rebook your trip or change dates outside the promotional period, you will be required to pay the full cost towards the new trip. Except as set out expressly above, Intrepid Travel's Booking Conditions apply. Travel documents & vaccination requirements are the responsibility of the individual traveler.

Last Minute Travel Deals

Mention Promo Code: PT7580

Last Minute Travel Deals

Promotion Details

For a limited time, select departures discounted from original price. You'll have to be quick though, these discounts are one-off deals that can disappear at any time. You'll need to pay in full at the time of booking. But other than that, there's nothing stopping you from jumping headfirst into a last-minute adventure. Plus as always receive our AffordableTours.com 5% extra savings. Discount is reflected on website pricing. Not all dates will qualify, please contact your Travel Consultant for full details.

Must Book By Sun, Dec 31, 2023

View Promotion Terms & Conditions ›

Valid on select departure dates only. Discount is reflected on website pricing. Offer is capacity controlled and may be modified or withdrawn at any time. Applicable to new bookings only. Other restrictions may apply.

×

$2,078

Get Quote
Sunday,
Mar 24, 2024
Sunday,
Apr 07, 2024
Deals

Promotions For This Departure

Start Date
End Date
Brochure
Land Price
Quote

From

Sunday,
Mar 24, 2024

To

Sunday,
Apr 07, 2024

$2,040

Get Quote

Current Promotions

Call or submit a quote for award-winning value and service!

Winter Sale: Save up to 20% On Intrepid Vacations

Mention Promo Code: PT10409

Winter Sale: Save up to 20% On Intrepid Vacations

Promotion Details

During this Winter Sale, make your dream trip a reality with discounts ranging up to 20% off your next Intrepid adventure. Plus receive our AffordableTours.com everyday 5% savings. (Not all dates or itineraries will qualify, please contact your travel consultant for applicable vacations.)

Must Book By Mon, Dec 04, 2023

View Promotion Terms & Conditions ›

Offers apply to new bookings made and deposited between 12:01am EST November 20 2023 to 11:59pm PST December 04 2023, for select trips departing between December 1 2023 – December 14 2024, excluding travel between December 18 2023 – January 5 2024. The following exclusions apply:
i. Select Australia trips operated by KEW, ATA or JOOB: PKBB-B, PKBL-B, PKOL-B, PKOW-B, PKRB, PKFK, PKOB, PKOD, PKOR, PKOP, PKODC, PKOPC, PP10
ii. Polar trips in Antarctica and the Arctic, including the following trips operated by Adventure Canada: SBKG, SBKH, SBKO, SBKW
iii. Short-Break Adventures (excluding XMHA)
iv. Tailor-Made Experiences
v. Urban Adventures
All offers apply to the trip price only and cannot be used in conjunction with any other offer or discount. Credit Holders can use any valid discounts or promotions, except where we are honoring their original price. For more information about how to redeem your credit visit our Credit Redemption page. All offers apply to land element of trip only and cannot be redeemed against flights, additional accommodation, transfers, travel insurance or local payments/kittys. These offers are only available to bookings made in USD or CAD. Trips are subject to availability and confirmation by Intrepid Travel at time of booking. If you wish to cancel and rebook your trip or change dates outside the promotional period, you will be required to pay the full cost towards the new trip. Except as set out expressly above, Intrepid Travel's Booking Conditions apply. Travel documents & vaccination requirements are the responsibility of the individual traveler.

Last Minute Travel Deals

Mention Promo Code: PT7580

Last Minute Travel Deals

Promotion Details

For a limited time, select departures discounted from original price. You'll have to be quick though, these discounts are one-off deals that can disappear at any time. You'll need to pay in full at the time of booking. But other than that, there's nothing stopping you from jumping headfirst into a last-minute adventure. Plus as always receive our AffordableTours.com 5% extra savings. Discount is reflected on website pricing. Not all dates will qualify, please contact your Travel Consultant for full details.

Must Book By Sun, Dec 31, 2023

View Promotion Terms & Conditions ›

Valid on select departure dates only. Discount is reflected on website pricing. Offer is capacity controlled and may be modified or withdrawn at any time. Applicable to new bookings only. Other restrictions may apply.

×

$2,040

Get Quote
Wednesday,
Mar 27, 2024
Wednesday,
Apr 10, 2024
Deals

Promotions For This Departure

Start Date
End Date
Brochure
Land Price
Quote

From

Wednesday,
Mar 27, 2024

To

Wednesday,
Apr 10, 2024

$2,040

Get Quote

Current Promotions

Call or submit a quote for award-winning value and service!

Winter Sale: Save up to 20% On Intrepid Vacations

Mention Promo Code: PT10409

Winter Sale: Save up to 20% On Intrepid Vacations

Promotion Details

During this Winter Sale, make your dream trip a reality with discounts ranging up to 20% off your next Intrepid adventure. Plus receive our AffordableTours.com everyday 5% savings. (Not all dates or itineraries will qualify, please contact your travel consultant for applicable vacations.)

Must Book By Mon, Dec 04, 2023

View Promotion Terms & Conditions ›

Offers apply to new bookings made and deposited between 12:01am EST November 20 2023 to 11:59pm PST December 04 2023, for select trips departing between December 1 2023 – December 14 2024, excluding travel between December 18 2023 – January 5 2024. The following exclusions apply:
i. Select Australia trips operated by KEW, ATA or JOOB: PKBB-B, PKBL-B, PKOL-B, PKOW-B, PKRB, PKFK, PKOB, PKOD, PKOR, PKOP, PKODC, PKOPC, PP10
ii. Polar trips in Antarctica and the Arctic, including the following trips operated by Adventure Canada: SBKG, SBKH, SBKO, SBKW
iii. Short-Break Adventures (excluding XMHA)
iv. Tailor-Made Experiences
v. Urban Adventures
All offers apply to the trip price only and cannot be used in conjunction with any other offer or discount. Credit Holders can use any valid discounts or promotions, except where we are honoring their original price. For more information about how to redeem your credit visit our Credit Redemption page. All offers apply to land element of trip only and cannot be redeemed against flights, additional accommodation, transfers, travel insurance or local payments/kittys. These offers are only available to bookings made in USD or CAD. Trips are subject to availability and confirmation by Intrepid Travel at time of booking. If you wish to cancel and rebook your trip or change dates outside the promotional period, you will be required to pay the full cost towards the new trip. Except as set out expressly above, Intrepid Travel's Booking Conditions apply. Travel documents & vaccination requirements are the responsibility of the individual traveler.

Last Minute Travel Deals

Mention Promo Code: PT7580

Last Minute Travel Deals

Promotion Details

For a limited time, select departures discounted from original price. You'll have to be quick though, these discounts are one-off deals that can disappear at any time. You'll need to pay in full at the time of booking. But other than that, there's nothing stopping you from jumping headfirst into a last-minute adventure. Plus as always receive our AffordableTours.com 5% extra savings. Discount is reflected on website pricing. Not all dates will qualify, please contact your Travel Consultant for full details.

Must Book By Sun, Dec 31, 2023

View Promotion Terms & Conditions ›

Valid on select departure dates only. Discount is reflected on website pricing. Offer is capacity controlled and may be modified or withdrawn at any time. Applicable to new bookings only. Other restrictions may apply.

×

$2,040

Get Quote
Sunday,
Mar 31, 2024
Sunday,
Apr 14, 2024
Deals

Promotions For This Departure

Start Date
End Date
Brochure
Land Price
Quote

From

Sunday,
Mar 31, 2024

To

Sunday,
Apr 14, 2024

$2,040

Get Quote

Current Promotions

Call or submit a quote for award-winning value and service!

Winter Sale: Save up to 20% On Intrepid Vacations

Mention Promo Code: PT10409

Winter Sale: Save up to 20% On Intrepid Vacations

Promotion Details

During this Winter Sale, make your dream trip a reality with discounts ranging up to 20% off your next Intrepid adventure. Plus receive our AffordableTours.com everyday 5% savings. (Not all dates or itineraries will qualify, please contact your travel consultant for applicable vacations.)

Must Book By Mon, Dec 04, 2023

View Promotion Terms & Conditions ›

Offers apply to new bookings made and deposited between 12:01am EST November 20 2023 to 11:59pm PST December 04 2023, for select trips departing between December 1 2023 – December 14 2024, excluding travel between December 18 2023 – January 5 2024. The following exclusions apply:
i. Select Australia trips operated by KEW, ATA or JOOB: PKBB-B, PKBL-B, PKOL-B, PKOW-B, PKRB, PKFK, PKOB, PKOD, PKOR, PKOP, PKODC, PKOPC, PP10
ii. Polar trips in Antarctica and the Arctic, including the following trips operated by Adventure Canada: SBKG, SBKH, SBKO, SBKW
iii. Short-Break Adventures (excluding XMHA)
iv. Tailor-Made Experiences
v. Urban Adventures
All offers apply to the trip price only and cannot be used in conjunction with any other offer or discount. Credit Holders can use any valid discounts or promotions, except where we are honoring their original price. For more information about how to redeem your credit visit our Credit Redemption page. All offers apply to land element of trip only and cannot be redeemed against flights, additional accommodation, transfers, travel insurance or local payments/kittys. These offers are only available to bookings made in USD or CAD. Trips are subject to availability and confirmation by Intrepid Travel at time of booking. If you wish to cancel and rebook your trip or change dates outside the promotional period, you will be required to pay the full cost towards the new trip. Except as set out expressly above, Intrepid Travel's Booking Conditions apply. Travel documents & vaccination requirements are the responsibility of the individual traveler.

Last Minute Travel Deals

Mention Promo Code: PT7580

Last Minute Travel Deals

Promotion Details

For a limited time, select departures discounted from original price. You'll have to be quick though, these discounts are one-off deals that can disappear at any time. You'll need to pay in full at the time of booking. But other than that, there's nothing stopping you from jumping headfirst into a last-minute adventure. Plus as always receive our AffordableTours.com 5% extra savings. Discount is reflected on website pricing. Not all dates will qualify, please contact your Travel Consultant for full details.

Must Book By Sun, Dec 31, 2023

View Promotion Terms & Conditions ›

Valid on select departure dates only. Discount is reflected on website pricing. Offer is capacity controlled and may be modified or withdrawn at any time. Applicable to new bookings only. Other restrictions may apply.

×

$2,040

Get Quote
Wednesday,
Apr 03, 2024
Wednesday,
Apr 17, 2024
Deals

Promotions For This Departure

Start Date
End Date
Brochure
Land Price
Quote

From

Wednesday,
Apr 03, 2024

To

Wednesday,
Apr 17, 2024

$2,040

Get Quote

Current Promotions

Call or submit a quote for award-winning value and service!

Winter Sale: Save up to 20% On Intrepid Vacations

Mention Promo Code: PT10409

Winter Sale: Save up to 20% On Intrepid Vacations

Promotion Details

During this Winter Sale, make your dream trip a reality with discounts ranging up to 20% off your next Intrepid adventure. Plus receive our AffordableTours.com everyday 5% savings. (Not all dates or itineraries will qualify, please contact your travel consultant for applicable vacations.)

Must Book By Mon, Dec 04, 2023

View Promotion Terms & Conditions ›

Offers apply to new bookings made and deposited between 12:01am EST November 20 2023 to 11:59pm PST December 04 2023, for select trips departing between December 1 2023 – December 14 2024, excluding travel between December 18 2023 – January 5 2024. The following exclusions apply:
i. Select Australia trips operated by KEW, ATA or JOOB: PKBB-B, PKBL-B, PKOL-B, PKOW-B, PKRB, PKFK, PKOB, PKOD, PKOR, PKOP, PKODC, PKOPC, PP10
ii. Polar trips in Antarctica and the Arctic, including the following trips operated by Adventure Canada: SBKG, SBKH, SBKO, SBKW
iii. Short-Break Adventures (excluding XMHA)
iv. Tailor-Made Experiences
v. Urban Adventures
All offers apply to the trip price only and cannot be used in conjunction with any other offer or discount. Credit Holders can use any valid discounts or promotions, except where we are honoring their original price. For more information about how to redeem your credit visit our Credit Redemption page. All offers apply to land element of trip only and cannot be redeemed against flights, additional accommodation, transfers, travel insurance or local payments/kittys. These offers are only available to bookings made in USD or CAD. Trips are subject to availability and confirmation by Intrepid Travel at time of booking. If you wish to cancel and rebook your trip or change dates outside the promotional period, you will be required to pay the full cost towards the new trip. Except as set out expressly above, Intrepid Travel's Booking Conditions apply. Travel documents & vaccination requirements are the responsibility of the individual traveler.

Last Minute Travel Deals

Mention Promo Code: PT7580

Last Minute Travel Deals

Promotion Details

For a limited time, select departures discounted from original price. You'll have to be quick though, these discounts are one-off deals that can disappear at any time. You'll need to pay in full at the time of booking. But other than that, there's nothing stopping you from jumping headfirst into a last-minute adventure. Plus as always receive our AffordableTours.com 5% extra savings. Discount is reflected on website pricing. Not all dates will qualify, please contact your Travel Consultant for full details.

Must Book By Sun, Dec 31, 2023

View Promotion Terms & Conditions ›

Valid on select departure dates only. Discount is reflected on website pricing. Offer is capacity controlled and may be modified or withdrawn at any time. Applicable to new bookings only. Other restrictions may apply.

×

$2,040

Get Quote
Friday,
Apr 05, 2024
Friday,
Apr 19, 2024
Deals

Promotions For This Departure

Start Date
End Date
Brochure
Land Price
Quote

From

Friday,
Apr 05, 2024

To

Friday,
Apr 19, 2024

$2,040

Get Quote

Current Promotions

Call or submit a quote for award-winning value and service!

Winter Sale: Save up to 20% On Intrepid Vacations

Mention Promo Code: PT10409

Winter Sale: Save up to 20% On Intrepid Vacations

Promotion Details

During this Winter Sale, make your dream trip a reality with discounts ranging up to 20% off your next Intrepid adventure. Plus receive our AffordableTours.com everyday 5% savings. (Not all dates or itineraries will qualify, please contact your travel consultant for applicable vacations.)

Must Book By Mon, Dec 04, 2023

View Promotion Terms & Conditions ›

Offers apply to new bookings made and deposited between 12:01am EST November 20 2023 to 11:59pm PST December 04 2023, for select trips departing between December 1 2023 – December 14 2024, excluding travel between December 18 2023 – January 5 2024. The following exclusions apply:
i. Select Australia trips operated by KEW, ATA or JOOB: PKBB-B, PKBL-B, PKOL-B, PKOW-B, PKRB, PKFK, PKOB, PKOD, PKOR, PKOP, PKODC, PKOPC, PP10
ii. Polar trips in Antarctica and the Arctic, including the following trips operated by Adventure Canada: SBKG, SBKH, SBKO, SBKW
iii. Short-Break Adventures (excluding XMHA)
iv. Tailor-Made Experiences
v. Urban Adventures
All offers apply to the trip price only and cannot be used in conjunction with any other offer or discount. Credit Holders can use any valid discounts or promotions, except where we are honoring their original price. For more information about how to redeem your credit visit our Credit Redemption page. All offers apply to land element of trip only and cannot be redeemed against flights, additional accommodation, transfers, travel insurance or local payments/kittys. These offers are only available to bookings made in USD or CAD. Trips are subject to availability and confirmation by Intrepid Travel at time of booking. If you wish to cancel and rebook your trip or change dates outside the promotional period, you will be required to pay the full cost towards the new trip. Except as set out expressly above, Intrepid Travel's Booking Conditions apply. Travel documents & vaccination requirements are the responsibility of the individual traveler.

Last Minute Travel Deals

Mention Promo Code: PT7580

Last Minute Travel Deals

Promotion Details

For a limited time, select departures discounted from original price. You'll have to be quick though, these discounts are one-off deals that can disappear at any time. You'll need to pay in full at the time of booking. But other than that, there's nothing stopping you from jumping headfirst into a last-minute adventure. Plus as always receive our AffordableTours.com 5% extra savings. Discount is reflected on website pricing. Not all dates will qualify, please contact your Travel Consultant for full details.

Must Book By Sun, Dec 31, 2023

View Promotion Terms & Conditions ›

Valid on select departure dates only. Discount is reflected on website pricing. Offer is capacity controlled and may be modified or withdrawn at any time. Applicable to new bookings only. Other restrictions may apply.

×

$2,040

Get Quote
Wednesday,
Apr 10, 2024
Wednesday,
Apr 24, 2024
Deals

Promotions For This Departure

Start Date
End Date
Brochure
Land Price
Quote

From

Wednesday,
Apr 10, 2024

To

Wednesday,
Apr 24, 2024

$2,040

Get Quote

Current Promotions

Call or submit a quote for award-winning value and service!

Winter Sale: Save up to 20% On Intrepid Vacations

Mention Promo Code: PT10409

Winter Sale: Save up to 20% On Intrepid Vacations

Promotion Details

During this Winter Sale, make your dream trip a reality with discounts ranging up to 20% off your next Intrepid adventure. Plus receive our AffordableTours.com everyday 5% savings. (Not all dates or itineraries will qualify, please contact your travel consultant for applicable vacations.)

Must Book By Mon, Dec 04, 2023

View Promotion Terms & Conditions ›

Offers apply to new bookings made and deposited between 12:01am EST November 20 2023 to 11:59pm PST December 04 2023, for select trips departing between December 1 2023 – December 14 2024, excluding travel between December 18 2023 – January 5 2024. The following exclusions apply:
i. Select Australia trips operated by KEW, ATA or JOOB: PKBB-B, PKBL-B, PKOL-B, PKOW-B, PKRB, PKFK, PKOB, PKOD, PKOR, PKOP, PKODC, PKOPC, PP10
ii. Polar trips in Antarctica and the Arctic, including the following trips operated by Adventure Canada: SBKG, SBKH, SBKO, SBKW
iii. Short-Break Adventures (excluding XMHA)
iv. Tailor-Made Experiences
v. Urban Adventures
All offers apply to the trip price only and cannot be used in conjunction with any other offer or discount. Credit Holders can use any valid discounts or promotions, except where we are honoring their original price. For more information about how to redeem your credit visit our Credit Redemption page. All offers apply to land element of trip only and cannot be redeemed against flights, additional accommodation, transfers, travel insurance or local payments/kittys. These offers are only available to bookings made in USD or CAD. Trips are subject to availability and confirmation by Intrepid Travel at time of booking. If you wish to cancel and rebook your trip or change dates outside the promotional period, you will be required to pay the full cost towards the new trip. Except as set out expressly above, Intrepid Travel's Booking Conditions apply. Travel documents & vaccination requirements are the responsibility of the individual traveler.

Last Minute Travel Deals

Mention Promo Code: PT7580

Last Minute Travel Deals

Promotion Details

For a limited time, select departures discounted from original price. You'll have to be quick though, these discounts are one-off deals that can disappear at any time. You'll need to pay in full at the time of booking. But other than that, there's nothing stopping you from jumping headfirst into a last-minute adventure. Plus as always receive our AffordableTours.com 5% extra savings. Discount is reflected on website pricing. Not all dates will qualify, please contact your Travel Consultant for full details.

Must Book By Sun, Dec 31, 2023

View Promotion Terms & Conditions ›

Valid on select departure dates only. Discount is reflected on website pricing. Offer is capacity controlled and may be modified or withdrawn at any time. Applicable to new bookings only. Other restrictions may apply.

×

$2,040

Get Quote
Sunday,
Apr 14, 2024
Sunday,
Apr 28, 2024
Deals

Promotions For This Departure

Start Date
End Date
Brochure
Land Price
Quote

From

Sunday,
Apr 14, 2024

To

Sunday,
Apr 28, 2024

$2,040

Get Quote

Current Promotions

Call or submit a quote for award-winning value and service!

Winter Sale: Save up to 20% On Intrepid Vacations

Mention Promo Code: PT10409

Winter Sale: Save up to 20% On Intrepid Vacations

Promotion Details

During this Winter Sale, make your dream trip a reality with discounts ranging up to 20% off your next Intrepid adventure. Plus receive our AffordableTours.com everyday 5% savings. (Not all dates or itineraries will qualify, please contact your travel consultant for applicable vacations.)

Must Book By Mon, Dec 04, 2023

View Promotion Terms & Conditions ›

Offers apply to new bookings made and deposited between 12:01am EST November 20 2023 to 11:59pm PST December 04 2023, for select trips departing between December 1 2023 – December 14 2024, excluding travel between December 18 2023 – January 5 2024. The following exclusions apply:
i. Select Australia trips operated by KEW, ATA or JOOB: PKBB-B, PKBL-B, PKOL-B, PKOW-B, PKRB, PKFK, PKOB, PKOD, PKOR, PKOP, PKODC, PKOPC, PP10
ii. Polar trips in Antarctica and the Arctic, including the following trips operated by Adventure Canada: SBKG, SBKH, SBKO, SBKW
iii. Short-Break Adventures (excluding XMHA)
iv. Tailor-Made Experiences
v. Urban Adventures
All offers apply to the trip price only and cannot be used in conjunction with any other offer or discount. Credit Holders can use any valid discounts or promotions, except where we are honoring their original price. For more information about how to redeem your credit visit our Credit Redemption page. All offers apply to land element of trip only and cannot be redeemed against flights, additional accommodation, transfers, travel insurance or local payments/kittys. These offers are only available to bookings made in USD or CAD. Trips are subject to availability and confirmation by Intrepid Travel at time of booking. If you wish to cancel and rebook your trip or change dates outside the promotional period, you will be required to pay the full cost towards the new trip. Except as set out expressly above, Intrepid Travel's Booking Conditions apply. Travel documents & vaccination requirements are the responsibility of the individual traveler.

Last Minute Travel Deals

Mention Promo Code: PT7580

Last Minute Travel Deals

Promotion Details

For a limited time, select departures discounted from original price. You'll have to be quick though, these discounts are one-off deals that can disappear at any time. You'll need to pay in full at the time of booking. But other than that, there's nothing stopping you from jumping headfirst into a last-minute adventure. Plus as always receive our AffordableTours.com 5% extra savings. Discount is reflected on website pricing. Not all dates will qualify, please contact your Travel Consultant for full details.

Must Book By Sun, Dec 31, 2023

View Promotion Terms & Conditions ›

Valid on select departure dates only. Discount is reflected on website pricing. Offer is capacity controlled and may be modified or withdrawn at any time. Applicable to new bookings only. Other restrictions may apply.

×

$2,040

Get Quote
Friday,
Apr 19, 2024
Friday,
May 03, 2024
Deals

Promotions For This Departure

Start Date
End Date
Brochure
Land Price
Quote

From

Friday,
Apr 19, 2024

To

Friday,
May 03, 2024

$1,980

Get Quote

Current Promotions

Call or submit a quote for award-winning value and service!

Winter Sale: Save up to 20% On Intrepid Vacations

Mention Promo Code: PT10409

Winter Sale: Save up to 20% On Intrepid Vacations

Promotion Details

During this Winter Sale, make your dream trip a reality with discounts ranging up to 20% off your next Intrepid adventure. Plus receive our AffordableTours.com everyday 5% savings. (Not all dates or itineraries will qualify, please contact your travel consultant for applicable vacations.)

Must Book By Mon, Dec 04, 2023

View Promotion Terms & Conditions ›

Offers apply to new bookings made and deposited between 12:01am EST November 20 2023 to 11:59pm PST December 04 2023, for select trips departing between December 1 2023 – December 14 2024, excluding travel between December 18 2023 – January 5 2024. The following exclusions apply:
i. Select Australia trips operated by KEW, ATA or JOOB: PKBB-B, PKBL-B, PKOL-B, PKOW-B, PKRB, PKFK, PKOB, PKOD, PKOR, PKOP, PKODC, PKOPC, PP10
ii. Polar trips in Antarctica and the Arctic, including the following trips operated by Adventure Canada: SBKG, SBKH, SBKO, SBKW
iii. Short-Break Adventures (excluding XMHA)
iv. Tailor-Made Experiences
v. Urban Adventures
All offers apply to the trip price only and cannot be used in conjunction with any other offer or discount. Credit Holders can use any valid discounts or promotions, except where we are honoring their original price. For more information about how to redeem your credit visit our Credit Redemption page. All offers apply to land element of trip only and cannot be redeemed against flights, additional accommodation, transfers, travel insurance or local payments/kittys. These offers are only available to bookings made in USD or CAD. Trips are subject to availability and confirmation by Intrepid Travel at time of booking. If you wish to cancel and rebook your trip or change dates outside the promotional period, you will be required to pay the full cost towards the new trip. Except as set out expressly above, Intrepid Travel's Booking Conditions apply. Travel documents & vaccination requirements are the responsibility of the individual traveler.

Last Minute Travel Deals

Mention Promo Code: PT7580

Last Minute Travel Deals

Promotion Details

For a limited time, select departures discounted from original price. You'll have to be quick though, these discounts are one-off deals that can disappear at any time. You'll need to pay in full at the time of booking. But other than that, there's nothing stopping you from jumping headfirst into a last-minute adventure. Plus as always receive our AffordableTours.com 5% extra savings. Discount is reflected on website pricing. Not all dates will qualify, please contact your Travel Consultant for full details.

Must Book By Sun, Dec 31, 2023

View Promotion Terms & Conditions ›

Valid on select departure dates only. Discount is reflected on website pricing. Offer is capacity controlled and may be modified or withdrawn at any time. Applicable to new bookings only. Other restrictions may apply.

×

$1,980

Get Quote
Wednesday,
Apr 24, 2024
Wednesday,
May 08, 2024
Deals

Promotions For This Departure

Start Date
End Date
Brochure
Land Price
Quote

From

Wednesday,
Apr 24, 2024

To

Wednesday,
May 08, 2024

$1,964

Get Quote

Current Promotions

Call or submit a quote for award-winning value and service!

Winter Sale: Save up to 20% On Intrepid Vacations

Mention Promo Code: PT10409

Winter Sale: Save up to 20% On Intrepid Vacations

Promotion Details

During this Winter Sale, make your dream trip a reality with discounts ranging up to 20% off your next Intrepid adventure. Plus receive our AffordableTours.com everyday 5% savings. (Not all dates or itineraries will qualify, please contact your travel consultant for applicable vacations.)

Must Book By Mon, Dec 04, 2023

View Promotion Terms & Conditions ›

Offers apply to new bookings made and deposited between 12:01am EST November 20 2023 to 11:59pm PST December 04 2023, for select trips departing between December 1 2023 – December 14 2024, excluding travel between December 18 2023 – January 5 2024. The following exclusions apply:
i. Select Australia trips operated by KEW, ATA or JOOB: PKBB-B, PKBL-B, PKOL-B, PKOW-B, PKRB, PKFK, PKOB, PKOD, PKOR, PKOP, PKODC, PKOPC, PP10
ii. Polar trips in Antarctica and the Arctic, including the following trips operated by Adventure Canada: SBKG, SBKH, SBKO, SBKW
iii. Short-Break Adventures (excluding XMHA)
iv. Tailor-Made Experiences
v. Urban Adventures
All offers apply to the trip price only and cannot be used in conjunction with any other offer or discount. Credit Holders can use any valid discounts or promotions, except where we are honoring their original price. For more information about how to redeem your credit visit our Credit Redemption page. All offers apply to land element of trip only and cannot be redeemed against flights, additional accommodation, transfers, travel insurance or local payments/kittys. These offers are only available to bookings made in USD or CAD. Trips are subject to availability and confirmation by Intrepid Travel at time of booking. If you wish to cancel and rebook your trip or change dates outside the promotional period, you will be required to pay the full cost towards the new trip. Except as set out expressly above, Intrepid Travel's Booking Conditions apply. Travel documents & vaccination requirements are the responsibility of the individual traveler.

Last Minute Travel Deals

Mention Promo Code: PT7580

Last Minute Travel Deals

Promotion Details

For a limited time, select departures discounted from original price. You'll have to be quick though, these discounts are one-off deals that can disappear at any time. You'll need to pay in full at the time of booking. But other than that, there's nothing stopping you from jumping headfirst into a last-minute adventure. Plus as always receive our AffordableTours.com 5% extra savings. Discount is reflected on website pricing. Not all dates will qualify, please contact your Travel Consultant for full details.

Must Book By Sun, Dec 31, 2023

View Promotion Terms & Conditions ›

Valid on select departure dates only. Discount is reflected on website pricing. Offer is capacity controlled and may be modified or withdrawn at any time. Applicable to new bookings only. Other restrictions may apply.

×

$1,964

Get Quote
Sunday,
Apr 28, 2024
Sunday,
May 12, 2024
Deals

Promotions For This Departure

Start Date
End Date
Brochure
Land Price
Quote

From

Sunday,
Apr 28, 2024

To

Sunday,
May 12, 2024

$1,964

Get Quote

Current Promotions

Call or submit a quote for award-winning value and service!

Winter Sale: Save up to 20% On Intrepid Vacations

Mention Promo Code: PT10409

Winter Sale: Save up to 20% On Intrepid Vacations

Promotion Details

During this Winter Sale, make your dream trip a reality with discounts ranging up to 20% off your next Intrepid adventure. Plus receive our AffordableTours.com everyday 5% savings. (Not all dates or itineraries will qualify, please contact your travel consultant for applicable vacations.)

Must Book By Mon, Dec 04, 2023

View Promotion Terms & Conditions ›

Offers apply to new bookings made and deposited between 12:01am EST November 20 2023 to 11:59pm PST December 04 2023, for select trips departing between December 1 2023 – December 14 2024, excluding travel between December 18 2023 – January 5 2024. The following exclusions apply:
i. Select Australia trips operated by KEW, ATA or JOOB: PKBB-B, PKBL-B, PKOL-B, PKOW-B, PKRB, PKFK, PKOB, PKOD, PKOR, PKOP, PKODC, PKOPC, PP10
ii. Polar trips in Antarctica and the Arctic, including the following trips operated by Adventure Canada: SBKG, SBKH, SBKO, SBKW
iii. Short-Break Adventures (excluding XMHA)
iv. Tailor-Made Experiences
v. Urban Adventures
All offers apply to the trip price only and cannot be used in conjunction with any other offer or discount. Credit Holders can use any valid discounts or promotions, except where we are honoring their original price. For more information about how to redeem your credit visit our Credit Redemption page. All offers apply to land element of trip only and cannot be redeemed against flights, additional accommodation, transfers, travel insurance or local payments/kittys. These offers are only available to bookings made in USD or CAD. Trips are subject to availability and confirmation by Intrepid Travel at time of booking. If you wish to cancel and rebook your trip or change dates outside the promotional period, you will be required to pay the full cost towards the new trip. Except as set out expressly above, Intrepid Travel's Booking Conditions apply. Travel documents & vaccination requirements are the responsibility of the individual traveler.

Last Minute Travel Deals

Mention Promo Code: PT7580

Last Minute Travel Deals

Promotion Details

For a limited time, select departures discounted from original price. You'll have to be quick though, these discounts are one-off deals that can disappear at any time. You'll need to pay in full at the time of booking. But other than that, there's nothing stopping you from jumping headfirst into a last-minute adventure. Plus as always receive our AffordableTours.com 5% extra savings. Discount is reflected on website pricing. Not all dates will qualify, please contact your Travel Consultant for full details.

Must Book By Sun, Dec 31, 2023

View Promotion Terms & Conditions ›

Valid on select departure dates only. Discount is reflected on website pricing. Offer is capacity controlled and may be modified or withdrawn at any time. Applicable to new bookings only. Other restrictions may apply.

×

$1,964

Get Quote
Friday,
May 03, 2024
Friday,
May 17, 2024
Deals

Promotions For This Departure

Start Date
End Date
Brochure
Land Price
Quote

From

Friday,
May 03, 2024

To

Friday,
May 17, 2024

$1,964

Get Quote

Current Promotions

Call or submit a quote for award-winning value and service!

Winter Sale: Save up to 20% On Intrepid Vacations

Mention Promo Code: PT10409

Winter Sale: Save up to 20% On Intrepid Vacations

Promotion Details

During this Winter Sale, make your dream trip a reality with discounts ranging up to 20% off your next Intrepid adventure. Plus receive our AffordableTours.com everyday 5% savings. (Not all dates or itineraries will qualify, please contact your travel consultant for applicable vacations.)

Must Book By Mon, Dec 04, 2023

View Promotion Terms & Conditions ›

Offers apply to new bookings made and deposited between 12:01am EST November 20 2023 to 11:59pm PST December 04 2023, for select trips departing between December 1 2023 – December 14 2024, excluding travel between December 18 2023 – January 5 2024. The following exclusions apply:
i. Select Australia trips operated by KEW, ATA or JOOB: PKBB-B, PKBL-B, PKOL-B, PKOW-B, PKRB, PKFK, PKOB, PKOD, PKOR, PKOP, PKODC, PKOPC, PP10
ii. Polar trips in Antarctica and the Arctic, including the following trips operated by Adventure Canada: SBKG, SBKH, SBKO, SBKW
iii. Short-Break Adventures (excluding XMHA)
iv. Tailor-Made Experiences
v. Urban Adventures
All offers apply to the trip price only and cannot be used in conjunction with any other offer or discount. Credit Holders can use any valid discounts or promotions, except where we are honoring their original price. For more information about how to redeem your credit visit our Credit Redemption page. All offers apply to land element of trip only and cannot be redeemed against flights, additional accommodation, transfers, travel insurance or local payments/kittys. These offers are only available to bookings made in USD or CAD. Trips are subject to availability and confirmation by Intrepid Travel at time of booking. If you wish to cancel and rebook your trip or change dates outside the promotional period, you will be required to pay the full cost towards the new trip. Except as set out expressly above, Intrepid Travel's Booking Conditions apply. Travel documents & vaccination requirements are the responsibility of the individual traveler.

Last Minute Travel Deals

Mention Promo Code: PT7580

Last Minute Travel Deals

Promotion Details

For a limited time, select departures discounted from original price. You'll have to be quick though, these discounts are one-off deals that can disappear at any time. You'll need to pay in full at the time of booking. But other than that, there's nothing stopping you from jumping headfirst into a last-minute adventure. Plus as always receive our AffordableTours.com 5% extra savings. Discount is reflected on website pricing. Not all dates will qualify, please contact your Travel Consultant for full details.

Must Book By Sun, Dec 31, 2023

View Promotion Terms & Conditions ›

Valid on select departure dates only. Discount is reflected on website pricing. Offer is capacity controlled and may be modified or withdrawn at any time. Applicable to new bookings only. Other restrictions may apply.

×

$1,964

Get Quote
Friday,
May 10, 2024
Friday,
May 24, 2024
Deals

Promotions For This Departure

Start Date
End Date
Brochure
Land Price
Quote

From

Friday,
May 10, 2024

To

Friday,
May 24, 2024

$1,964

Get Quote

Current Promotions

Call or submit a quote for award-winning value and service!

Winter Sale: Save up to 20% On Intrepid Vacations

Mention Promo Code: PT10409

Winter Sale: Save up to 20% On Intrepid Vacations

Promotion Details

During this Winter Sale, make your dream trip a reality with discounts ranging up to 20% off your next Intrepid adventure. Plus receive our AffordableTours.com everyday 5% savings. (Not all dates or itineraries will qualify, please contact your travel consultant for applicable vacations.)

Must Book By Mon, Dec 04, 2023

View Promotion Terms & Conditions ›

Offers apply to new bookings made and deposited between 12:01am EST November 20 2023 to 11:59pm PST December 04 2023, for select trips departing between December 1 2023 – December 14 2024, excluding travel between December 18 2023 – January 5 2024. The following exclusions apply:
i. Select Australia trips operated by KEW, ATA or JOOB: PKBB-B, PKBL-B, PKOL-B, PKOW-B, PKRB, PKFK, PKOB, PKOD, PKOR, PKOP, PKODC, PKOPC, PP10
ii. Polar trips in Antarctica and the Arctic, including the following trips operated by Adventure Canada: SBKG, SBKH, SBKO, SBKW
iii. Short-Break Adventures (excluding XMHA)
iv. Tailor-Made Experiences
v. Urban Adventures
All offers apply to the trip price only and cannot be used in conjunction with any other offer or discount. Credit Holders can use any valid discounts or promotions, except where we are honoring their original price. For more information about how to redeem your credit visit our Credit Redemption page. All offers apply to land element of trip only and cannot be redeemed against flights, additional accommodation, transfers, travel insurance or local payments/kittys. These offers are only available to bookings made in USD or CAD. Trips are subject to availability and confirmation by Intrepid Travel at time of booking. If you wish to cancel and rebook your trip or change dates outside the promotional period, you will be required to pay the full cost towards the new trip. Except as set out expressly above, Intrepid Travel's Booking Conditions apply. Travel documents & vaccination requirements are the responsibility of the individual traveler.

Last Minute Travel Deals

Mention Promo Code: PT7580

Last Minute Travel Deals

Promotion Details

For a limited time, select departures discounted from original price. You'll have to be quick though, these discounts are one-off deals that can disappear at any time. You'll need to pay in full at the time of booking. But other than that, there's nothing stopping you from jumping headfirst into a last-minute adventure. Plus as always receive our AffordableTours.com 5% extra savings. Discount is reflected on website pricing. Not all dates will qualify, please contact your Travel Consultant for full details.

Must Book By Sun, Dec 31, 2023

View Promotion Terms & Conditions ›

Valid on select departure dates only. Discount is reflected on website pricing. Offer is capacity controlled and may be modified or withdrawn at any time. Applicable to new bookings only. Other restrictions may apply.

×

$1,964

Get Quote
Sunday,
May 26, 2024
Sunday,
Jun 09, 2024
Deals

Promotions For This Departure

Start Date
End Date
Brochure
Land Price
Quote

From

Sunday,
May 26, 2024

To

Sunday,
Jun 09, 2024

$1,964

Get Quote

Current Promotions

Call or submit a quote for award-winning value and service!

Winter Sale: Save up to 20% On Intrepid Vacations

Mention Promo Code: PT10409

Winter Sale: Save up to 20% On Intrepid Vacations

Promotion Details

During this Winter Sale, make your dream trip a reality with discounts ranging up to 20% off your next Intrepid adventure. Plus receive our AffordableTours.com everyday 5% savings. (Not all dates or itineraries will qualify, please contact your travel consultant for applicable vacations.)

Must Book By Mon, Dec 04, 2023

View Promotion Terms & Conditions ›

Offers apply to new bookings made and deposited between 12:01am EST November 20 2023 to 11:59pm PST December 04 2023, for select trips departing between December 1 2023 – December 14 2024, excluding travel between December 18 2023 – January 5 2024. The following exclusions apply:
i. Select Australia trips operated by KEW, ATA or JOOB: PKBB-B, PKBL-B, PKOL-B, PKOW-B, PKRB, PKFK, PKOB, PKOD, PKOR, PKOP, PKODC, PKOPC, PP10
ii. Polar trips in Antarctica and the Arctic, including the following trips operated by Adventure Canada: SBKG, SBKH, SBKO, SBKW
iii. Short-Break Adventures (excluding XMHA)
iv. Tailor-Made Experiences
v. Urban Adventures
All offers apply to the trip price only and cannot be used in conjunction with any other offer or discount. Credit Holders can use any valid discounts or promotions, except where we are honoring their original price. For more information about how to redeem your credit visit our Credit Redemption page. All offers apply to land element of trip only and cannot be redeemed against flights, additional accommodation, transfers, travel insurance or local payments/kittys. These offers are only available to bookings made in USD or CAD. Trips are subject to availability and confirmation by Intrepid Travel at time of booking. If you wish to cancel and rebook your trip or change dates outside the promotional period, you will be required to pay the full cost towards the new trip. Except as set out expressly above, Intrepid Travel's Booking Conditions apply. Travel documents & vaccination requirements are the responsibility of the individual traveler.

Last Minute Travel Deals

Mention Promo Code: PT7580

Last Minute Travel Deals

Promotion Details

For a limited time, select departures discounted from original price. You'll have to be quick though, these discounts are one-off deals that can disappear at any time. You'll need to pay in full at the time of booking. But other than that, there's nothing stopping you from jumping headfirst into a last-minute adventure. Plus as always receive our AffordableTours.com 5% extra savings. Discount is reflected on website pricing. Not all dates will qualify, please contact your Travel Consultant for full details.

Must Book By Sun, Dec 31, 2023

View Promotion Terms & Conditions ›

Valid on select departure dates only. Discount is reflected on website pricing. Offer is capacity controlled and may be modified or withdrawn at any time. Applicable to new bookings only. Other restrictions may apply.

×

$1,964

Get Quote
Wednesday,
Jun 05, 2024
Wednesday,
Jun 19, 2024
Deals

Promotions For This Departure

Start Date
End Date
Brochure
Land Price
Quote

From

Wednesday,
Jun 05, 2024

To

Wednesday,
Jun 19, 2024

$1,964

Get Quote

Current Promotions

Call or submit a quote for award-winning value and service!

Winter Sale: Save up to 20% On Intrepid Vacations

Mention Promo Code: PT10409

Winter Sale: Save up to 20% On Intrepid Vacations

Promotion Details

During this Winter Sale, make your dream trip a reality with discounts ranging up to 20% off your next Intrepid adventure. Plus receive our AffordableTours.com everyday 5% savings. (Not all dates or itineraries will qualify, please contact your travel consultant for applicable vacations.)

Must Book By Mon, Dec 04, 2023

View Promotion Terms & Conditions ›

Offers apply to new bookings made and deposited between 12:01am EST November 20 2023 to 11:59pm PST December 04 2023, for select trips departing between December 1 2023 – December 14 2024, excluding travel between December 18 2023 – January 5 2024. The following exclusions apply:
i. Select Australia trips operated by KEW, ATA or JOOB: PKBB-B, PKBL-B, PKOL-B, PKOW-B, PKRB, PKFK, PKOB, PKOD, PKOR, PKOP, PKODC, PKOPC, PP10
ii. Polar trips in Antarctica and the Arctic, including the following trips operated by Adventure Canada: SBKG, SBKH, SBKO, SBKW
iii. Short-Break Adventures (excluding XMHA)
iv. Tailor-Made Experiences
v. Urban Adventures
All offers apply to the trip price only and cannot be used in conjunction with any other offer or discount. Credit Holders can use any valid discounts or promotions, except where we are honoring their original price. For more information about how to redeem your credit visit our Credit Redemption page. All offers apply to land element of trip only and cannot be redeemed against flights, additional accommodation, transfers, travel insurance or local payments/kittys. These offers are only available to bookings made in USD or CAD. Trips are subject to availability and confirmation by Intrepid Travel at time of booking. If you wish to cancel and rebook your trip or change dates outside the promotional period, you will be required to pay the full cost towards the new trip. Except as set out expressly above, Intrepid Travel's Booking Conditions apply. Travel documents & vaccination requirements are the responsibility of the individual traveler.

Last Minute Travel Deals

Mention Promo Code: PT7580

Last Minute Travel Deals

Promotion Details

For a limited time, select departures discounted from original price. You'll have to be quick though, these discounts are one-off deals that can disappear at any time. You'll need to pay in full at the time of booking. But other than that, there's nothing stopping you from jumping headfirst into a last-minute adventure. Plus as always receive our AffordableTours.com 5% extra savings. Discount is reflected on website pricing. Not all dates will qualify, please contact your Travel Consultant for full details.

Must Book By Sun, Dec 31, 2023

View Promotion Terms & Conditions ›

Valid on select departure dates only. Discount is reflected on website pricing. Offer is capacity controlled and may be modified or withdrawn at any time. Applicable to new bookings only. Other restrictions may apply.

×

$1,964

Get Quote
Sunday,
Jun 09, 2024
Sunday,
Jun 23, 2024
Deals

Promotions For This Departure

Start Date
End Date
Brochure
Land Price
Quote

From

Sunday,
Jun 09, 2024

To

Sunday,
Jun 23, 2024

$1,964

Get Quote

Current Promotions

Call or submit a quote for award-winning value and service!

Winter Sale: Save up to 20% On Intrepid Vacations

Mention Promo Code: PT10409

Winter Sale: Save up to 20% On Intrepid Vacations

Promotion Details

During this Winter Sale, make your dream trip a reality with discounts ranging up to 20% off your next Intrepid adventure. Plus receive our AffordableTours.com everyday 5% savings. (Not all dates or itineraries will qualify, please contact your travel consultant for applicable vacations.)

Must Book By Mon, Dec 04, 2023

View Promotion Terms & Conditions ›

Offers apply to new bookings made and deposited between 12:01am EST November 20 2023 to 11:59pm PST December 04 2023, for select trips departing between December 1 2023 – December 14 2024, excluding travel between December 18 2023 – January 5 2024. The following exclusions apply:
i. Select Australia trips operated by KEW, ATA or JOOB: PKBB-B, PKBL-B, PKOL-B, PKOW-B, PKRB, PKFK, PKOB, PKOD, PKOR, PKOP, PKODC, PKOPC, PP10
ii. Polar trips in Antarctica and the Arctic, including the following trips operated by Adventure Canada: SBKG, SBKH, SBKO, SBKW
iii. Short-Break Adventures (excluding XMHA)
iv. Tailor-Made Experiences
v. Urban Adventures
All offers apply to the trip price only and cannot be used in conjunction with any other offer or discount. Credit Holders can use any valid discounts or promotions, except where we are honoring their original price. For more information about how to redeem your credit visit our Credit Redemption page. All offers apply to land element of trip only and cannot be redeemed against flights, additional accommodation, transfers, travel insurance or local payments/kittys. These offers are only available to bookings made in USD or CAD. Trips are subject to availability and confirmation by Intrepid Travel at time of booking. If you wish to cancel and rebook your trip or change dates outside the promotional period, you will be required to pay the full cost towards the new trip. Except as set out expressly above, Intrepid Travel's Booking Conditions apply. Travel documents & vaccination requirements are the responsibility of the individual traveler.

Last Minute Travel Deals

Mention Promo Code: PT7580

Last Minute Travel Deals

Promotion Details

For a limited time, select departures discounted from original price. You'll have to be quick though, these discounts are one-off deals that can disappear at any time. You'll need to pay in full at the time of booking. But other than that, there's nothing stopping you from jumping headfirst into a last-minute adventure. Plus as always receive our AffordableTours.com 5% extra savings. Discount is reflected on website pricing. Not all dates will qualify, please contact your Travel Consultant for full details.

Must Book By Sun, Dec 31, 2023

View Promotion Terms & Conditions ›

Valid on select departure dates only. Discount is reflected on website pricing. Offer is capacity controlled and may be modified or withdrawn at any time. Applicable to new bookings only. Other restrictions may apply.

×

$1,964

Get Quote
Sunday,
Jun 16, 2024
Sunday,
Jun 30, 2024
Deals

Promotions For This Departure

Start Date
End Date
Brochure
Land Price
Quote

From

Sunday,
Jun 16, 2024

To

Sunday,
Jun 30, 2024

$1,964

Get Quote

Current Promotions

Call or submit a quote for award-winning value and service!

Winter Sale: Save up to 20% On Intrepid Vacations

Mention Promo Code: PT10409

Winter Sale: Save up to 20% On Intrepid Vacations

Promotion Details

During this Winter Sale, make your dream trip a reality with discounts ranging up to 20% off your next Intrepid adventure. Plus receive our AffordableTours.com everyday 5% savings. (Not all dates or itineraries will qualify, please contact your travel consultant for applicable vacations.)

Must Book By Mon, Dec 04, 2023

View Promotion Terms & Conditions ›

Offers apply to new bookings made and deposited between 12:01am EST November 20 2023 to 11:59pm PST December 04 2023, for select trips departing between December 1 2023 – December 14 2024, excluding travel between December 18 2023 – January 5 2024. The following exclusions apply:
i. Select Australia trips operated by KEW, ATA or JOOB: PKBB-B, PKBL-B, PKOL-B, PKOW-B, PKRB, PKFK, PKOB, PKOD, PKOR, PKOP, PKODC, PKOPC, PP10
ii. Polar trips in Antarctica and the Arctic, including the following trips operated by Adventure Canada: SBKG, SBKH, SBKO, SBKW
iii. Short-Break Adventures (excluding XMHA)
iv. Tailor-Made Experiences
v. Urban Adventures
All offers apply to the trip price only and cannot be used in conjunction with any other offer or discount. Credit Holders can use any valid discounts or promotions, except where we are honoring their original price. For more information about how to redeem your credit visit our Credit Redemption page. All offers apply to land element of trip only and cannot be redeemed against flights, additional accommodation, transfers, travel insurance or local payments/kittys. These offers are only available to bookings made in USD or CAD. Trips are subject to availability and confirmation by Intrepid Travel at time of booking. If you wish to cancel and rebook your trip or change dates outside the promotional period, you will be required to pay the full cost towards the new trip. Except as set out expressly above, Intrepid Travel's Booking Conditions apply. Travel documents & vaccination requirements are the responsibility of the individual traveler.

Last Minute Travel Deals

Mention Promo Code: PT7580

Last Minute Travel Deals

Promotion Details

For a limited time, select departures discounted from original price. You'll have to be quick though, these discounts are one-off deals that can disappear at any time. You'll need to pay in full at the time of booking. But other than that, there's nothing stopping you from jumping headfirst into a last-minute adventure. Plus as always receive our AffordableTours.com 5% extra savings. Discount is reflected on website pricing. Not all dates will qualify, please contact your Travel Consultant for full details.

Must Book By Sun, Dec 31, 2023

View Promotion Terms & Conditions ›

Valid on select departure dates only. Discount is reflected on website pricing. Offer is capacity controlled and may be modified or withdrawn at any time. Applicable to new bookings only. Other restrictions may apply.

×

$1,964

Get Quote
Friday,
Jun 21, 2024
Friday,
Jul 05, 2024
Deals

Promotions For This Departure

Start Date
End Date
Brochure
Land Price
Quote

From

Friday,
Jun 21, 2024

To

Friday,
Jul 05, 2024

$1,964

Get Quote

Current Promotions

Call or submit a quote for award-winning value and service!

Winter Sale: Save up to 20% On Intrepid Vacations

Mention Promo Code: PT10409

Winter Sale: Save up to 20% On Intrepid Vacations

Promotion Details

During this Winter Sale, make your dream trip a reality with discounts ranging up to 20% off your next Intrepid adventure. Plus receive our AffordableTours.com everyday 5% savings. (Not all dates or itineraries will qualify, please contact your travel consultant for applicable vacations.)

Must Book By Mon, Dec 04, 2023

View Promotion Terms & Conditions ›

Offers apply to new bookings made and deposited between 12:01am EST November 20 2023 to 11:59pm PST December 04 2023, for select trips departing between December 1 2023 – December 14 2024, excluding travel between December 18 2023 – January 5 2024. The following exclusions apply:
i. Select Australia trips operated by KEW, ATA or JOOB: PKBB-B, PKBL-B, PKOL-B, PKOW-B, PKRB, PKFK, PKOB, PKOD, PKOR, PKOP, PKODC, PKOPC, PP10
ii. Polar trips in Antarctica and the Arctic, including the following trips operated by Adventure Canada: SBKG, SBKH, SBKO, SBKW
iii. Short-Break Adventures (excluding XMHA)
iv. Tailor-Made Experiences
v. Urban Adventures
All offers apply to the trip price only and cannot be used in conjunction with any other offer or discount. Credit Holders can use any valid discounts or promotions, except where we are honoring their original price. For more information about how to redeem your credit visit our Credit Redemption page. All offers apply to land element of trip only and cannot be redeemed against flights, additional accommodation, transfers, travel insurance or local payments/kittys. These offers are only available to bookings made in USD or CAD. Trips are subject to availability and confirmation by Intrepid Travel at time of booking. If you wish to cancel and rebook your trip or change dates outside the promotional period, you will be required to pay the full cost towards the new trip. Except as set out expressly above, Intrepid Travel's Booking Conditions apply. Travel documents & vaccination requirements are the responsibility of the individual traveler.

Last Minute Travel Deals

Mention Promo Code: PT7580

Last Minute Travel Deals

Promotion Details

For a limited time, select departures discounted from original price. You'll have to be quick though, these discounts are one-off deals that can disappear at any time. You'll need to pay in full at the time of booking. But other than that, there's nothing stopping you from jumping headfirst into a last-minute adventure. Plus as always receive our AffordableTours.com 5% extra savings. Discount is reflected on website pricing. Not all dates will qualify, please contact your Travel Consultant for full details.

Must Book By Sun, Dec 31, 2023

View Promotion Terms & Conditions ›

Valid on select departure dates only. Discount is reflected on website pricing. Offer is capacity controlled and may be modified or withdrawn at any time. Applicable to new bookings only. Other restrictions may apply.

×

$1,964

Get Quote
Friday,
Jun 28, 2024
Friday,
Jul 12, 2024
Deals

Promotions For This Departure

Start Date
End Date
Brochure
Land Price
Quote

From

Friday,
Jun 28, 2024

To

Friday,
Jul 12, 2024

$2,040

Get Quote

Current Promotions

Call or submit a quote for award-winning value and service!

Winter Sale: Save up to 20% On Intrepid Vacations

Mention Promo Code: PT10409

Winter Sale: Save up to 20% On Intrepid Vacations

Promotion Details

During this Winter Sale, make your dream trip a reality with discounts ranging up to 20% off your next Intrepid adventure. Plus receive our AffordableTours.com everyday 5% savings. (Not all dates or itineraries will qualify, please contact your travel consultant for applicable vacations.)

Must Book By Mon, Dec 04, 2023

View Promotion Terms & Conditions ›

Offers apply to new bookings made and deposited between 12:01am EST November 20 2023 to 11:59pm PST December 04 2023, for select trips departing between December 1 2023 – December 14 2024, excluding travel between December 18 2023 – January 5 2024. The following exclusions apply:
i. Select Australia trips operated by KEW, ATA or JOOB: PKBB-B, PKBL-B, PKOL-B, PKOW-B, PKRB, PKFK, PKOB, PKOD, PKOR, PKOP, PKODC, PKOPC, PP10
ii. Polar trips in Antarctica and the Arctic, including the following trips operated by Adventure Canada: SBKG, SBKH, SBKO, SBKW
iii. Short-Break Adventures (excluding XMHA)
iv. Tailor-Made Experiences
v. Urban Adventures
All offers apply to the trip price only and cannot be used in conjunction with any other offer or discount. Credit Holders can use any valid discounts or promotions, except where we are honoring their original price. For more information about how to redeem your credit visit our Credit Redemption page. All offers apply to land element of trip only and cannot be redeemed against flights, additional accommodation, transfers, travel insurance or local payments/kittys. These offers are only available to bookings made in USD or CAD. Trips are subject to availability and confirmation by Intrepid Travel at time of booking. If you wish to cancel and rebook your trip or change dates outside the promotional period, you will be required to pay the full cost towards the new trip. Except as set out expressly above, Intrepid Travel's Booking Conditions apply. Travel documents & vaccination requirements are the responsibility of the individual traveler.

Last Minute Travel Deals

Mention Promo Code: PT7580

Last Minute Travel Deals

Promotion Details

For a limited time, select departures discounted from original price. You'll have to be quick though, these discounts are one-off deals that can disappear at any time. You'll need to pay in full at the time of booking. But other than that, there's nothing stopping you from jumping headfirst into a last-minute adventure. Plus as always receive our AffordableTours.com 5% extra savings. Discount is reflected on website pricing. Not all dates will qualify, please contact your Travel Consultant for full details.

Must Book By Sun, Dec 31, 2023

View Promotion Terms & Conditions ›

Valid on select departure dates only. Discount is reflected on website pricing. Offer is capacity controlled and may be modified or withdrawn at any time. Applicable to new bookings only. Other restrictions may apply.

×

$2,040

Get Quote
Sunday,
Jul 07, 2024
Sunday,
Jul 21, 2024
Deals

Promotions For This Departure

Start Date
End Date
Brochure
Land Price
Quote

From

Sunday,
Jul 07, 2024

To

Sunday,
Jul 21, 2024

$2,040

Get Quote

Current Promotions

Call or submit a quote for award-winning value and service!

Winter Sale: Save up to 20% On Intrepid Vacations

Mention Promo Code: PT10409

Winter Sale: Save up to 20% On Intrepid Vacations

Promotion Details

During this Winter Sale, make your dream trip a reality with discounts ranging up to 20% off your next Intrepid adventure. Plus receive our AffordableTours.com everyday 5% savings. (Not all dates or itineraries will qualify, please contact your travel consultant for applicable vacations.)

Must Book By Mon, Dec 04, 2023

View Promotion Terms & Conditions ›

Offers apply to new bookings made and deposited between 12:01am EST November 20 2023 to 11:59pm PST December 04 2023, for select trips departing between December 1 2023 – December 14 2024, excluding travel between December 18 2023 – January 5 2024. The following exclusions apply:
i. Select Australia trips operated by KEW, ATA or JOOB: PKBB-B, PKBL-B, PKOL-B, PKOW-B, PKRB, PKFK, PKOB, PKOD, PKOR, PKOP, PKODC, PKOPC, PP10
ii. Polar trips in Antarctica and the Arctic, including the following trips operated by Adventure Canada: SBKG, SBKH, SBKO, SBKW
iii. Short-Break Adventures (excluding XMHA)
iv. Tailor-Made Experiences
v. Urban Adventures
All offers apply to the trip price only and cannot be used in conjunction with any other offer or discount. Credit Holders can use any valid discounts or promotions, except where we are honoring their original price. For more information about how to redeem your credit visit our Credit Redemption page. All offers apply to land element of trip only and cannot be redeemed against flights, additional accommodation, transfers, travel insurance or local payments/kittys. These offers are only available to bookings made in USD or CAD. Trips are subject to availability and confirmation by Intrepid Travel at time of booking. If you wish to cancel and rebook your trip or change dates outside the promotional period, you will be required to pay the full cost towards the new trip. Except as set out expressly above, Intrepid Travel's Booking Conditions apply. Travel documents & vaccination requirements are the responsibility of the individual traveler.

Last Minute Travel Deals

Mention Promo Code: PT7580

Last Minute Travel Deals

Promotion Details

For a limited time, select departures discounted from original price. You'll have to be quick though, these discounts are one-off deals that can disappear at any time. You'll need to pay in full at the time of booking. But other than that, there's nothing stopping you from jumping headfirst into a last-minute adventure. Plus as always receive our AffordableTours.com 5% extra savings. Discount is reflected on website pricing. Not all dates will qualify, please contact your Travel Consultant for full details.

Must Book By Sun, Dec 31, 2023

View Promotion Terms & Conditions ›

Valid on select departure dates only. Discount is reflected on website pricing. Offer is capacity controlled and may be modified or withdrawn at any time. Applicable to new bookings only. Other restrictions may apply.

×

$2,040

Get Quote
Sunday,
Jul 14, 2024
Sunday,
Jul 28, 2024
Deals

Promotions For This Departure

Start Date
End Date
Brochure
Land Price
Quote

From

Sunday,
Jul 14, 2024

To

Sunday,
Jul 28, 2024

$2,040

Get Quote

Current Promotions

Call or submit a quote for award-winning value and service!

Winter Sale: Save up to 20% On Intrepid Vacations

Mention Promo Code: PT10409

Winter Sale: Save up to 20% On Intrepid Vacations

Promotion Details

During this Winter Sale, make your dream trip a reality with discounts ranging up to 20% off your next Intrepid adventure. Plus receive our AffordableTours.com everyday 5% savings. (Not all dates or itineraries will qualify, please contact your travel consultant for applicable vacations.)

Must Book By Mon, Dec 04, 2023

View Promotion Terms & Conditions ›

Offers apply to new bookings made and deposited between 12:01am EST November 20 2023 to 11:59pm PST December 04 2023, for select trips departing between December 1 2023 – December 14 2024, excluding travel between December 18 2023 – January 5 2024. The following exclusions apply:
i. Select Australia trips operated by KEW, ATA or JOOB: PKBB-B, PKBL-B, PKOL-B, PKOW-B, PKRB, PKFK, PKOB, PKOD, PKOR, PKOP, PKODC, PKOPC, PP10
ii. Polar trips in Antarctica and the Arctic, including the following trips operated by Adventure Canada: SBKG, SBKH, SBKO, SBKW
iii. Short-Break Adventures (excluding XMHA)
iv. Tailor-Made Experiences
v. Urban Adventures
All offers apply to the trip price only and cannot be used in conjunction with any other offer or discount. Credit Holders can use any valid discounts or promotions, except where we are honoring their original price. For more information about how to redeem your credit visit our Credit Redemption page. All offers apply to land element of trip only and cannot be redeemed against flights, additional accommodation, transfers, travel insurance or local payments/kittys. These offers are only available to bookings made in USD or CAD. Trips are subject to availability and confirmation by Intrepid Travel at time of booking. If you wish to cancel and rebook your trip or change dates outside the promotional period, you will be required to pay the full cost towards the new trip. Except as set out expressly above, Intrepid Travel's Booking Conditions apply. Travel documents & vaccination requirements are the responsibility of the individual traveler.

Last Minute Travel Deals

Mention Promo Code: PT7580

Last Minute Travel Deals

Promotion Details

For a limited time, select departures discounted from original price. You'll have to be quick though, these discounts are one-off deals that can disappear at any time. You'll need to pay in full at the time of booking. But other than that, there's nothing stopping you from jumping headfirst into a last-minute adventure. Plus as always receive our AffordableTours.com 5% extra savings. Discount is reflected on website pricing. Not all dates will qualify, please contact your Travel Consultant for full details.

Must Book By Sun, Dec 31, 2023

View Promotion Terms & Conditions ›

Valid on select departure dates only. Discount is reflected on website pricing. Offer is capacity controlled and may be modified or withdrawn at any time. Applicable to new bookings only. Other restrictions may apply.

×

$2,040

Get Quote
Sunday,
Jul 21, 2024
Sunday,
Aug 04, 2024
Deals

Promotions For This Departure

Start Date
End Date
Brochure
Land Price
Quote

From

Sunday,
Jul 21, 2024

To

Sunday,
Aug 04, 2024

$2,040

Get Quote

Current Promotions

Call or submit a quote for award-winning value and service!

Winter Sale: Save up to 20% On Intrepid Vacations

Mention Promo Code: PT10409

Winter Sale: Save up to 20% On Intrepid Vacations

Promotion Details

During this Winter Sale, make your dream trip a reality with discounts ranging up to 20% off your next Intrepid adventure. Plus receive our AffordableTours.com everyday 5% savings. (Not all dates or itineraries will qualify, please contact your travel consultant for applicable vacations.)

Must Book By Mon, Dec 04, 2023

View Promotion Terms & Conditions ›

Offers apply to new bookings made and deposited between 12:01am EST November 20 2023 to 11:59pm PST December 04 2023, for select trips departing between December 1 2023 – December 14 2024, excluding travel between December 18 2023 – January 5 2024. The following exclusions apply:
i. Select Australia trips operated by KEW, ATA or JOOB: PKBB-B, PKBL-B, PKOL-B, PKOW-B, PKRB, PKFK, PKOB, PKOD, PKOR, PKOP, PKODC, PKOPC, PP10
ii. Polar trips in Antarctica and the Arctic, including the following trips operated by Adventure Canada: SBKG, SBKH, SBKO, SBKW
iii. Short-Break Adventures (excluding XMHA)
iv. Tailor-Made Experiences
v. Urban Adventures
All offers apply to the trip price only and cannot be used in conjunction with any other offer or discount. Credit Holders can use any valid discounts or promotions, except where we are honoring their original price. For more information about how to redeem your credit visit our Credit Redemption page. All offers apply to land element of trip only and cannot be redeemed against flights, additional accommodation, transfers, travel insurance or local payments/kittys. These offers are only available to bookings made in USD or CAD. Trips are subject to availability and confirmation by Intrepid Travel at time of booking. If you wish to cancel and rebook your trip or change dates outside the promotional period, you will be required to pay the full cost towards the new trip. Except as set out expressly above, Intrepid Travel's Booking Conditions apply. Travel documents & vaccination requirements are the responsibility of the individual traveler.

Last Minute Travel Deals

Mention Promo Code: PT7580

Last Minute Travel Deals

Promotion Details

For a limited time, select departures discounted from original price. You'll have to be quick though, these discounts are one-off deals that can disappear at any time. You'll need to pay in full at the time of booking. But other than that, there's nothing stopping you from jumping headfirst into a last-minute adventure. Plus as always receive our AffordableTours.com 5% extra savings. Discount is reflected on website pricing. Not all dates will qualify, please contact your Travel Consultant for full details.

Must Book By Sun, Dec 31, 2023

View Promotion Terms & Conditions ›

Valid on select departure dates only. Discount is reflected on website pricing. Offer is capacity controlled and may be modified or withdrawn at any time. Applicable to new bookings only. Other restrictions may apply.

×

$2,040

Get Quote
Friday,
Jul 26, 2024
Friday,
Aug 09, 2024
Deals

Promotions For This Departure

Start Date
End Date
Brochure
Land Price
Quote

From

Friday,
Jul 26, 2024

To

Friday,
Aug 09, 2024

$2,040

Get Quote

Current Promotions

Call or submit a quote for award-winning value and service!

Winter Sale: Save up to 20% On Intrepid Vacations

Mention Promo Code: PT10409

Winter Sale: Save up to 20% On Intrepid Vacations

Promotion Details

During this Winter Sale, make your dream trip a reality with discounts ranging up to 20% off your next Intrepid adventure. Plus receive our AffordableTours.com everyday 5% savings. (Not all dates or itineraries will qualify, please contact your travel consultant for applicable vacations.)

Must Book By Mon, Dec 04, 2023

View Promotion Terms & Conditions ›

Offers apply to new bookings made and deposited between 12:01am EST November 20 2023 to 11:59pm PST December 04 2023, for select trips departing between December 1 2023 – December 14 2024, excluding travel between December 18 2023 – January 5 2024. The following exclusions apply:
i. Select Australia trips operated by KEW, ATA or JOOB: PKBB-B, PKBL-B, PKOL-B, PKOW-B, PKRB, PKFK, PKOB, PKOD, PKOR, PKOP, PKODC, PKOPC, PP10
ii. Polar trips in Antarctica and the Arctic, including the following trips operated by Adventure Canada: SBKG, SBKH, SBKO, SBKW
iii. Short-Break Adventures (excluding XMHA)
iv. Tailor-Made Experiences
v. Urban Adventures
All offers apply to the trip price only and cannot be used in conjunction with any other offer or discount. Credit Holders can use any valid discounts or promotions, except where we are honoring their original price. For more information about how to redeem your credit visit our Credit Redemption page. All offers apply to land element of trip only and cannot be redeemed against flights, additional accommodation, transfers, travel insurance or local payments/kittys. These offers are only available to bookings made in USD or CAD. Trips are subject to availability and confirmation by Intrepid Travel at time of booking. If you wish to cancel and rebook your trip or change dates outside the promotional period, you will be required to pay the full cost towards the new trip. Except as set out expressly above, Intrepid Travel's Booking Conditions apply. Travel documents & vaccination requirements are the responsibility of the individual traveler.

Last Minute Travel Deals

Mention Promo Code: PT7580

Last Minute Travel Deals

Promotion Details

For a limited time, select departures discounted from original price. You'll have to be quick though, these discounts are one-off deals that can disappear at any time. You'll need to pay in full at the time of booking. But other than that, there's nothing stopping you from jumping headfirst into a last-minute adventure. Plus as always receive our AffordableTours.com 5% extra savings. Discount is reflected on website pricing. Not all dates will qualify, please contact your Travel Consultant for full details.

Must Book By Sun, Dec 31, 2023

View Promotion Terms & Conditions ›

Valid on select departure dates only. Discount is reflected on website pricing. Offer is capacity controlled and may be modified or withdrawn at any time. Applicable to new bookings only. Other restrictions may apply.

×

$2,040

Get Quote
Sunday,
Jul 28, 2024
Sunday,
Aug 11, 2024
Deals

Promotions For This Departure

Start Date
End Date
Brochure
Land Price
Quote

From

Sunday,
Jul 28, 2024

To

Sunday,
Aug 11, 2024

$2,040

Get Quote

Current Promotions

Call or submit a quote for award-winning value and service!

Winter Sale: Save up to 20% On Intrepid Vacations

Mention Promo Code: PT10409

Winter Sale: Save up to 20% On Intrepid Vacations

Promotion Details

During this Winter Sale, make your dream trip a reality with discounts ranging up to 20% off your next Intrepid adventure. Plus receive our AffordableTours.com everyday 5% savings. (Not all dates or itineraries will qualify, please contact your travel consultant for applicable vacations.)

Must Book By Mon, Dec 04, 2023

View Promotion Terms & Conditions ›

Offers apply to new bookings made and deposited between 12:01am EST November 20 2023 to 11:59pm PST December 04 2023, for select trips departing between December 1 2023 – December 14 2024, excluding travel between December 18 2023 – January 5 2024. The following exclusions apply:
i. Select Australia trips operated by KEW, ATA or JOOB: PKBB-B, PKBL-B, PKOL-B, PKOW-B, PKRB, PKFK, PKOB, PKOD, PKOR, PKOP, PKODC, PKOPC, PP10
ii. Polar trips in Antarctica and the Arctic, including the following trips operated by Adventure Canada: SBKG, SBKH, SBKO, SBKW
iii. Short-Break Adventures (excluding XMHA)
iv. Tailor-Made Experiences
v. Urban Adventures
All offers apply to the trip price only and cannot be used in conjunction with any other offer or discount. Credit Holders can use any valid discounts or promotions, except where we are honoring their original price. For more information about how to redeem your credit visit our Credit Redemption page. All offers apply to land element of trip only and cannot be redeemed against flights, additional accommodation, transfers, travel insurance or local payments/kittys. These offers are only available to bookings made in USD or CAD. Trips are subject to availability and confirmation by Intrepid Travel at time of booking. If you wish to cancel and rebook your trip or change dates outside the promotional period, you will be required to pay the full cost towards the new trip. Except as set out expressly above, Intrepid Travel's Booking Conditions apply. Travel documents & vaccination requirements are the responsibility of the individual traveler.

Last Minute Travel Deals

Mention Promo Code: PT7580

Last Minute Travel Deals

Promotion Details

For a limited time, select departures discounted from original price. You'll have to be quick though, these discounts are one-off deals that can disappear at any time. You'll need to pay in full at the time of booking. But other than that, there's nothing stopping you from jumping headfirst into a last-minute adventure. Plus as always receive our AffordableTours.com 5% extra savings. Discount is reflected on website pricing. Not all dates will qualify, please contact your Travel Consultant for full details.

Must Book By Sun, Dec 31, 2023

View Promotion Terms & Conditions ›

Valid on select departure dates only. Discount is reflected on website pricing. Offer is capacity controlled and may be modified or withdrawn at any time. Applicable to new bookings only. Other restrictions may apply.

×

$2,040

Get Quote
Sunday,
Aug 04, 2024
Sunday,
Aug 18, 2024
Deals

Promotions For This Departure

Start Date
End Date
Brochure
Land Price
Quote

From

Sunday,
Aug 04, 2024

To

Sunday,
Aug 18, 2024

$1,964

Get Quote

Current Promotions

Call or submit a quote for award-winning value and service!

Winter Sale: Save up to 20% On Intrepid Vacations

Mention Promo Code: PT10409

Winter Sale: Save up to 20% On Intrepid Vacations

Promotion Details

During this Winter Sale, make your dream trip a reality with discounts ranging up to 20% off your next Intrepid adventure. Plus receive our AffordableTours.com everyday 5% savings. (Not all dates or itineraries will qualify, please contact your travel consultant for applicable vacations.)

Must Book By Mon, Dec 04, 2023

View Promotion Terms & Conditions ›

Offers apply to new bookings made and deposited between 12:01am EST November 20 2023 to 11:59pm PST December 04 2023, for select trips departing between December 1 2023 – December 14 2024, excluding travel between December 18 2023 – January 5 2024. The following exclusions apply:
i. Select Australia trips operated by KEW, ATA or JOOB: PKBB-B, PKBL-B, PKOL-B, PKOW-B, PKRB, PKFK, PKOB, PKOD, PKOR, PKOP, PKODC, PKOPC, PP10
ii. Polar trips in Antarctica and the Arctic, including the following trips operated by Adventure Canada: SBKG, SBKH, SBKO, SBKW
iii. Short-Break Adventures (excluding XMHA)
iv. Tailor-Made Experiences
v. Urban Adventures
All offers apply to the trip price only and cannot be used in conjunction with any other offer or discount. Credit Holders can use any valid discounts or promotions, except where we are honoring their original price. For more information about how to redeem your credit visit our Credit Redemption page. All offers apply to land element of trip only and cannot be redeemed against flights, additional accommodation, transfers, travel insurance or local payments/kittys. These offers are only available to bookings made in USD or CAD. Trips are subject to availability and confirmation by Intrepid Travel at time of booking. If you wish to cancel and rebook your trip or change dates outside the promotional period, you will be required to pay the full cost towards the new trip. Except as set out expressly above, Intrepid Travel's Booking Conditions apply. Travel documents & vaccination requirements are the responsibility of the individual traveler.

Last Minute Travel Deals

Mention Promo Code: PT7580

Last Minute Travel Deals

Promotion Details

For a limited time, select departures discounted from original price. You'll have to be quick though, these discounts are one-off deals that can disappear at any time. You'll need to pay in full at the time of booking. But other than that, there's nothing stopping you from jumping headfirst into a last-minute adventure. Plus as always receive our AffordableTours.com 5% extra savings. Discount is reflected on website pricing. Not all dates will qualify, please contact your Travel Consultant for full details.

Must Book By Sun, Dec 31, 2023

View Promotion Terms & Conditions ›

Valid on select departure dates only. Discount is reflected on website pricing. Offer is capacity controlled and may be modified or withdrawn at any time. Applicable to new bookings only. Other restrictions may apply.

×

$1,964

Get Quote
Thursday,
Aug 08, 2024
Thursday,
Aug 22, 2024
Deals

Promotions For This Departure

Start Date
End Date
Brochure
Land Price
Quote

From

Thursday,
Aug 08, 2024

To

Thursday,
Aug 22, 2024

$1,964

Get Quote

Current Promotions

Call or submit a quote for award-winning value and service!

Winter Sale: Save up to 20% On Intrepid Vacations

Mention Promo Code: PT10409

Winter Sale: Save up to 20% On Intrepid Vacations

Promotion Details

During this Winter Sale, make your dream trip a reality with discounts ranging up to 20% off your next Intrepid adventure. Plus receive our AffordableTours.com everyday 5% savings. (Not all dates or itineraries will qualify, please contact your travel consultant for applicable vacations.)

Must Book By Mon, Dec 04, 2023

View Promotion Terms & Conditions ›

Offers apply to new bookings made and deposited between 12:01am EST November 20 2023 to 11:59pm PST December 04 2023, for select trips departing between December 1 2023 – December 14 2024, excluding travel between December 18 2023 – January 5 2024. The following exclusions apply:
i. Select Australia trips operated by KEW, ATA or JOOB: PKBB-B, PKBL-B, PKOL-B, PKOW-B, PKRB, PKFK, PKOB, PKOD, PKOR, PKOP, PKODC, PKOPC, PP10
ii. Polar trips in Antarctica and the Arctic, including the following trips operated by Adventure Canada: SBKG, SBKH, SBKO, SBKW
iii. Short-Break Adventures (excluding XMHA)
iv. Tailor-Made Experiences
v. Urban Adventures
All offers apply to the trip price only and cannot be used in conjunction with any other offer or discount. Credit Holders can use any valid discounts or promotions, except where we are honoring their original price. For more information about how to redeem your credit visit our Credit Redemption page. All offers apply to land element of trip only and cannot be redeemed against flights, additional accommodation, transfers, travel insurance or local payments/kittys. These offers are only available to bookings made in USD or CAD. Trips are subject to availability and confirmation by Intrepid Travel at time of booking. If you wish to cancel and rebook your trip or change dates outside the promotional period, you will be required to pay the full cost towards the new trip. Except as set out expressly above, Intrepid Travel's Booking Conditions apply. Travel documents & vaccination requirements are the responsibility of the individual traveler.

Last Minute Travel Deals

Mention Promo Code: PT7580

Last Minute Travel Deals

Promotion Details

For a limited time, select departures discounted from original price. You'll have to be quick though, these discounts are one-off deals that can disappear at any time. You'll need to pay in full at the time of booking. But other than that, there's nothing stopping you from jumping headfirst into a last-minute adventure. Plus as always receive our AffordableTours.com 5% extra savings. Discount is reflected on website pricing. Not all dates will qualify, please contact your Travel Consultant for full details.

Must Book By Sun, Dec 31, 2023

View Promotion Terms & Conditions ›

Valid on select departure dates only. Discount is reflected on website pricing. Offer is capacity controlled and may be modified or withdrawn at any time. Applicable to new bookings only. Other restrictions may apply.

×

$1,964

Get Quote
Saturday,
Aug 10, 2024
Saturday,
Aug 24, 2024
Deals

Promotions For This Departure

Start Date
End Date
Brochure
Land Price
Quote

From

Saturday,
Aug 10, 2024

To

Saturday,
Aug 24, 2024

$1,964

Get Quote

Current Promotions

Call or submit a quote for award-winning value and service!

Winter Sale: Save up to 20% On Intrepid Vacations

Mention Promo Code: PT10409

Winter Sale: Save up to 20% On Intrepid Vacations

Promotion Details

During this Winter Sale, make your dream trip a reality with discounts ranging up to 20% off your next Intrepid adventure. Plus receive our AffordableTours.com everyday 5% savings. (Not all dates or itineraries will qualify, please contact your travel consultant for applicable vacations.)

Must Book By Mon, Dec 04, 2023

View Promotion Terms & Conditions ›

Offers apply to new bookings made and deposited between 12:01am EST November 20 2023 to 11:59pm PST December 04 2023, for select trips departing between December 1 2023 – December 14 2024, excluding travel between December 18 2023 – January 5 2024. The following exclusions apply:
i. Select Australia trips operated by KEW, ATA or JOOB: PKBB-B, PKBL-B, PKOL-B, PKOW-B, PKRB, PKFK, PKOB, PKOD, PKOR, PKOP, PKODC, PKOPC, PP10
ii. Polar trips in Antarctica and the Arctic, including the following trips operated by Adventure Canada: SBKG, SBKH, SBKO, SBKW
iii. Short-Break Adventures (excluding XMHA)
iv. Tailor-Made Experiences
v. Urban Adventures
All offers apply to the trip price only and cannot be used in conjunction with any other offer or discount. Credit Holders can use any valid discounts or promotions, except where we are honoring their original price. For more information about how to redeem your credit visit our Credit Redemption page. All offers apply to land element of trip only and cannot be redeemed against flights, additional accommodation, transfers, travel insurance or local payments/kittys. These offers are only available to bookings made in USD or CAD. Trips are subject to availability and confirmation by Intrepid Travel at time of booking. If you wish to cancel and rebook your trip or change dates outside the promotional period, you will be required to pay the full cost towards the new trip. Except as set out expressly above, Intrepid Travel's Booking Conditions apply. Travel documents & vaccination requirements are the responsibility of the individual traveler.

Last Minute Travel Deals

Mention Promo Code: PT7580

Last Minute Travel Deals

Promotion Details

For a limited time, select departures discounted from original price. You'll have to be quick though, these discounts are one-off deals that can disappear at any time. You'll need to pay in full at the time of booking. But other than that, there's nothing stopping you from jumping headfirst into a last-minute adventure. Plus as always receive our AffordableTours.com 5% extra savings. Discount is reflected on website pricing. Not all dates will qualify, please contact your Travel Consultant for full details.

Must Book By Sun, Dec 31, 2023

View Promotion Terms & Conditions ›

Valid on select departure dates only. Discount is reflected on website pricing. Offer is capacity controlled and may be modified or withdrawn at any time. Applicable to new bookings only. Other restrictions may apply.

×

$1,964

Get Quote
Friday,
Aug 16, 2024
Friday,
Aug 30, 2024
Deals

Promotions For This Departure

Start Date
End Date
Brochure
Land Price
Quote

From

Friday,
Aug 16, 2024

To

Friday,
Aug 30, 2024

$1,964

Get Quote

Current Promotions

Call or submit a quote for award-winning value and service!

Winter Sale: Save up to 20% On Intrepid Vacations

Mention Promo Code: PT10409

Winter Sale: Save up to 20% On Intrepid Vacations

Promotion Details

During this Winter Sale, make your dream trip a reality with discounts ranging up to 20% off your next Intrepid adventure. Plus receive our AffordableTours.com everyday 5% savings. (Not all dates or itineraries will qualify, please contact your travel consultant for applicable vacations.)

Must Book By Mon, Dec 04, 2023

View Promotion Terms & Conditions ›

Offers apply to new bookings made and deposited between 12:01am EST November 20 2023 to 11:59pm PST December 04 2023, for select trips departing between December 1 2023 – December 14 2024, excluding travel between December 18 2023 – January 5 2024. The following exclusions apply:
i. Select Australia trips operated by KEW, ATA or JOOB: PKBB-B, PKBL-B, PKOL-B, PKOW-B, PKRB, PKFK, PKOB, PKOD, PKOR, PKOP, PKODC, PKOPC, PP10
ii. Polar trips in Antarctica and the Arctic, including the following trips operated by Adventure Canada: SBKG, SBKH, SBKO, SBKW
iii. Short-Break Adventures (excluding XMHA)
iv. Tailor-Made Experiences
v. Urban Adventures
All offers apply to the trip price only and cannot be used in conjunction with any other offer or discount. Credit Holders can use any valid discounts or promotions, except where we are honoring their original price. For more information about how to redeem your credit visit our Credit Redemption page. All offers apply to land element of trip only and cannot be redeemed against flights, additional accommodation, transfers, travel insurance or local payments/kittys. These offers are only available to bookings made in USD or CAD. Trips are subject to availability and confirmation by Intrepid Travel at time of booking. If you wish to cancel and rebook your trip or change dates outside the promotional period, you will be required to pay the full cost towards the new trip. Except as set out expressly above, Intrepid Travel's Booking Conditions apply. Travel documents & vaccination requirements are the responsibility of the individual traveler.

Last Minute Travel Deals

Mention Promo Code: PT7580

Last Minute Travel Deals

Promotion Details

For a limited time, select departures discounted from original price. You'll have to be quick though, these discounts are one-off deals that can disappear at any time. You'll need to pay in full at the time of booking. But other than that, there's nothing stopping you from jumping headfirst into a last-minute adventure. Plus as always receive our AffordableTours.com 5% extra savings. Discount is reflected on website pricing. Not all dates will qualify, please contact your Travel Consultant for full details.

Must Book By Sun, Dec 31, 2023

View Promotion Terms & Conditions ›

Valid on select departure dates only. Discount is reflected on website pricing. Offer is capacity controlled and may be modified or withdrawn at any time. Applicable to new bookings only. Other restrictions may apply.

×

$1,964

Get Quote
Sunday,
Aug 18, 2024
Sunday,
Sep 01, 2024
Deals

Promotions For This Departure

Start Date
End Date
Brochure
Land Price
Quote

From

Sunday,
Aug 18, 2024

To

Sunday,
Sep 01, 2024

$1,964

Get Quote

Current Promotions

Call or submit a quote for award-winning value and service!

Winter Sale: Save up to 20% On Intrepid Vacations

Mention Promo Code: PT10409

Winter Sale: Save up to 20% On Intrepid Vacations

Promotion Details

During this Winter Sale, make your dream trip a reality with discounts ranging up to 20% off your next Intrepid adventure. Plus receive our AffordableTours.com everyday 5% savings. (Not all dates or itineraries will qualify, please contact your travel consultant for applicable vacations.)

Must Book By Mon, Dec 04, 2023

View Promotion Terms & Conditions ›

Offers apply to new bookings made and deposited between 12:01am EST November 20 2023 to 11:59pm PST December 04 2023, for select trips departing between December 1 2023 – December 14 2024, excluding travel between December 18 2023 – January 5 2024. The following exclusions apply:
i. Select Australia trips operated by KEW, ATA or JOOB: PKBB-B, PKBL-B, PKOL-B, PKOW-B, PKRB, PKFK, PKOB, PKOD, PKOR, PKOP, PKODC, PKOPC, PP10
ii. Polar trips in Antarctica and the Arctic, including the following trips operated by Adventure Canada: SBKG, SBKH, SBKO, SBKW
iii. Short-Break Adventures (excluding XMHA)
iv. Tailor-Made Experiences
v. Urban Adventures
All offers apply to the trip price only and cannot be used in conjunction with any other offer or discount. Credit Holders can use any valid discounts or promotions, except where we are honoring their original price. For more information about how to redeem your credit visit our Credit Redemption page. All offers apply to land element of trip only and cannot be redeemed against flights, additional accommodation, transfers, travel insurance or local payments/kittys. These offers are only available to bookings made in USD or CAD. Trips are subject to availability and confirmation by Intrepid Travel at time of booking. If you wish to cancel and rebook your trip or change dates outside the promotional period, you will be required to pay the full cost towards the new trip. Except as set out expressly above, Intrepid Travel's Booking Conditions apply. Travel documents & vaccination requirements are the responsibility of the individual traveler.

Last Minute Travel Deals

Mention Promo Code: PT7580

Last Minute Travel Deals

Promotion Details

For a limited time, select departures discounted from original price. You'll have to be quick though, these discounts are one-off deals that can disappear at any time. You'll need to pay in full at the time of booking. But other than that, there's nothing stopping you from jumping headfirst into a last-minute adventure. Plus as always receive our AffordableTours.com 5% extra savings. Discount is reflected on website pricing. Not all dates will qualify, please contact your Travel Consultant for full details.

Must Book By Sun, Dec 31, 2023

View Promotion Terms & Conditions ›

Valid on select departure dates only. Discount is reflected on website pricing. Offer is capacity controlled and may be modified or withdrawn at any time. Applicable to new bookings only. Other restrictions may apply.

×

$1,964

Get Quote
Friday,
Aug 23, 2024
Friday,
Sep 06, 2024
Deals

Promotions For This Departure

Start Date
End Date
Brochure
Land Price
Quote

From

Friday,
Aug 23, 2024

To

Friday,
Sep 06, 2024

$1,964

Get Quote

Current Promotions

Call or submit a quote for award-winning value and service!

Winter Sale: Save up to 20% On Intrepid Vacations

Mention Promo Code: PT10409

Winter Sale: Save up to 20% On Intrepid Vacations

Promotion Details

During this Winter Sale, make your dream trip a reality with discounts ranging up to 20% off your next Intrepid adventure. Plus receive our AffordableTours.com everyday 5% savings. (Not all dates or itineraries will qualify, please contact your travel consultant for applicable vacations.)

Must Book By Mon, Dec 04, 2023

View Promotion Terms & Conditions ›

Offers apply to new bookings made and deposited between 12:01am EST November 20 2023 to 11:59pm PST December 04 2023, for select trips departing between December 1 2023 – December 14 2024, excluding travel between December 18 2023 – January 5 2024. The following exclusions apply:
i. Select Australia trips operated by KEW, ATA or JOOB: PKBB-B, PKBL-B, PKOL-B, PKOW-B, PKRB, PKFK, PKOB, PKOD, PKOR, PKOP, PKODC, PKOPC, PP10
ii. Polar trips in Antarctica and the Arctic, including the following trips operated by Adventure Canada: SBKG, SBKH, SBKO, SBKW
iii. Short-Break Adventures (excluding XMHA)
iv. Tailor-Made Experiences
v. Urban Adventures
All offers apply to the trip price only and cannot be used in conjunction with any other offer or discount. Credit Holders can use any valid discounts or promotions, except where we are honoring their original price. For more information about how to redeem your credit visit our Credit Redemption page. All offers apply to land element of trip only and cannot be redeemed against flights, additional accommodation, transfers, travel insurance or local payments/kittys. These offers are only available to bookings made in USD or CAD. Trips are subject to availability and confirmation by Intrepid Travel at time of booking. If you wish to cancel and rebook your trip or change dates outside the promotional period, you will be required to pay the full cost towards the new trip. Except as set out expressly above, Intrepid Travel's Booking Conditions apply. Travel documents & vaccination requirements are the responsibility of the individual traveler.

Last Minute Travel Deals

Mention Promo Code: PT7580

Last Minute Travel Deals

Promotion Details

For a limited time, select departures discounted from original price. You'll have to be quick though, these discounts are one-off deals that can disappear at any time. You'll need to pay in full at the time of booking. But other than that, there's nothing stopping you from jumping headfirst into a last-minute adventure. Plus as always receive our AffordableTours.com 5% extra savings. Discount is reflected on website pricing. Not all dates will qualify, please contact your Travel Consultant for full details.

Must Book By Sun, Dec 31, 2023

View Promotion Terms & Conditions ›

Valid on select departure dates only. Discount is reflected on website pricing. Offer is capacity controlled and may be modified or withdrawn at any time. Applicable to new bookings only. Other restrictions may apply.

×

$1,964

Get Quote
Wednesday,
Aug 28, 2024
Wednesday,
Sep 11, 2024
Deals

Promotions For This Departure

Start Date
End Date
Brochure
Land Price
Quote

From

Wednesday,
Aug 28, 2024

To

Wednesday,
Sep 11, 2024

$1,964

Get Quote

Current Promotions

Call or submit a quote for award-winning value and service!

Winter Sale: Save up to 20% On Intrepid Vacations

Mention Promo Code: PT10409

Winter Sale: Save up to 20% On Intrepid Vacations

Promotion Details

During this Winter Sale, make your dream trip a reality with discounts ranging up to 20% off your next Intrepid adventure. Plus receive our AffordableTours.com everyday 5% savings. (Not all dates or itineraries will qualify, please contact your travel consultant for applicable vacations.)

Must Book By Mon, Dec 04, 2023

View Promotion Terms & Conditions ›

Offers apply to new bookings made and deposited between 12:01am EST November 20 2023 to 11:59pm PST December 04 2023, for select trips departing between December 1 2023 – December 14 2024, excluding travel between December 18 2023 – January 5 2024. The following exclusions apply:
i. Select Australia trips operated by KEW, ATA or JOOB: PKBB-B, PKBL-B, PKOL-B, PKOW-B, PKRB, PKFK, PKOB, PKOD, PKOR, PKOP, PKODC, PKOPC, PP10
ii. Polar trips in Antarctica and the Arctic, including the following trips operated by Adventure Canada: SBKG, SBKH, SBKO, SBKW
iii. Short-Break Adventures (excluding XMHA)
iv. Tailor-Made Experiences
v. Urban Adventures
All offers apply to the trip price only and cannot be used in conjunction with any other offer or discount. Credit Holders can use any valid discounts or promotions, except where we are honoring their original price. For more information about how to redeem your credit visit our Credit Redemption page. All offers apply to land element of trip only and cannot be redeemed against flights, additional accommodation, transfers, travel insurance or local payments/kittys. These offers are only available to bookings made in USD or CAD. Trips are subject to availability and confirmation by Intrepid Travel at time of booking. If you wish to cancel and rebook your trip or change dates outside the promotional period, you will be required to pay the full cost towards the new trip. Except as set out expressly above, Intrepid Travel's Booking Conditions apply. Travel documents & vaccination requirements are the responsibility of the individual traveler.

Last Minute Travel Deals

Mention Promo Code: PT7580

Last Minute Travel Deals

Promotion Details

For a limited time, select departures discounted from original price. You'll have to be quick though, these discounts are one-off deals that can disappear at any time. You'll need to pay in full at the time of booking. But other than that, there's nothing stopping you from jumping headfirst into a last-minute adventure. Plus as always receive our AffordableTours.com 5% extra savings. Discount is reflected on website pricing. Not all dates will qualify, please contact your Travel Consultant for full details.

Must Book By Sun, Dec 31, 2023

View Promotion Terms & Conditions ›

Valid on select departure dates only. Discount is reflected on website pricing. Offer is capacity controlled and may be modified or withdrawn at any time. Applicable to new bookings only. Other restrictions may apply.

×

$1,964

Get Quote
Sunday,
Sep 01, 2024
Sunday,
Sep 15, 2024
Deals

Promotions For This Departure

Start Date
End Date
Brochure
Land Price
Quote

From

Sunday,
Sep 01, 2024

To

Sunday,
Sep 15, 2024

$1,964

Get Quote

Current Promotions

Call or submit a quote for award-winning value and service!

Winter Sale: Save up to 20% On Intrepid Vacations

Mention Promo Code: PT10409

Winter Sale: Save up to 20% On Intrepid Vacations

Promotion Details

During this Winter Sale, make your dream trip a reality with discounts ranging up to 20% off your next Intrepid adventure. Plus receive our AffordableTours.com everyday 5% savings. (Not all dates or itineraries will qualify, please contact your travel consultant for applicable vacations.)

Must Book By Mon, Dec 04, 2023

View Promotion Terms & Conditions ›

Offers apply to new bookings made and deposited between 12:01am EST November 20 2023 to 11:59pm PST December 04 2023, for select trips departing between December 1 2023 – December 14 2024, excluding travel between December 18 2023 – January 5 2024. The following exclusions apply:
i. Select Australia trips operated by KEW, ATA or JOOB: PKBB-B, PKBL-B, PKOL-B, PKOW-B, PKRB, PKFK, PKOB, PKOD, PKOR, PKOP, PKODC, PKOPC, PP10
ii. Polar trips in Antarctica and the Arctic, including the following trips operated by Adventure Canada: SBKG, SBKH, SBKO, SBKW
iii. Short-Break Adventures (excluding XMHA)
iv. Tailor-Made Experiences
v. Urban Adventures
All offers apply to the trip price only and cannot be used in conjunction with any other offer or discount. Credit Holders can use any valid discounts or promotions, except where we are honoring their original price. For more information about how to redeem your credit visit our Credit Redemption page. All offers apply to land element of trip only and cannot be redeemed against flights, additional accommodation, transfers, travel insurance or local payments/kittys. These offers are only available to bookings made in USD or CAD. Trips are subject to availability and confirmation by Intrepid Travel at time of booking. If you wish to cancel and rebook your trip or change dates outside the promotional period, you will be required to pay the full cost towards the new trip. Except as set out expressly above, Intrepid Travel's Booking Conditions apply. Travel documents & vaccination requirements are the responsibility of the individual traveler.

Last Minute Travel Deals

Mention Promo Code: PT7580

Last Minute Travel Deals

Promotion Details

For a limited time, select departures discounted from original price. You'll have to be quick though, these discounts are one-off deals that can disappear at any time. You'll need to pay in full at the time of booking. But other than that, there's nothing stopping you from jumping headfirst into a last-minute adventure. Plus as always receive our AffordableTours.com 5% extra savings. Discount is reflected on website pricing. Not all dates will qualify, please contact your Travel Consultant for full details.

Must Book By Sun, Dec 31, 2023

View Promotion Terms & Conditions ›

Valid on select departure dates only. Discount is reflected on website pricing. Offer is capacity controlled and may be modified or withdrawn at any time. Applicable to new bookings only. Other restrictions may apply.

×

$1,964

Get Quote
Sunday,
Sep 08, 2024
Sunday,
Sep 22, 2024
Deals

Promotions For This Departure

Start Date
End Date
Brochure
Land Price
Quote

From

Sunday,
Sep 08, 2024

To

Sunday,
Sep 22, 2024

$1,964

Get Quote

Current Promotions

Call or submit a quote for award-winning value and service!

Winter Sale: Save up to 20% On Intrepid Vacations

Mention Promo Code: PT10409

Winter Sale: Save up to 20% On Intrepid Vacations

Promotion Details

During this Winter Sale, make your dream trip a reality with discounts ranging up to 20% off your next Intrepid adventure. Plus receive our AffordableTours.com everyday 5% savings. (Not all dates or itineraries will qualify, please contact your travel consultant for applicable vacations.)

Must Book By Mon, Dec 04, 2023

View Promotion Terms & Conditions ›

Offers apply to new bookings made and deposited between 12:01am EST November 20 2023 to 11:59pm PST December 04 2023, for select trips departing between December 1 2023 – December 14 2024, excluding travel between December 18 2023 – January 5 2024. The following exclusions apply:
i. Select Australia trips operated by KEW, ATA or JOOB: PKBB-B, PKBL-B, PKOL-B, PKOW-B, PKRB, PKFK, PKOB, PKOD, PKOR, PKOP, PKODC, PKOPC, PP10
ii. Polar trips in Antarctica and the Arctic, including the following trips operated by Adventure Canada: SBKG, SBKH, SBKO, SBKW
iii. Short-Break Adventures (excluding XMHA)
iv. Tailor-Made Experiences
v. Urban Adventures
All offers apply to the trip price only and cannot be used in conjunction with any other offer or discount. Credit Holders can use any valid discounts or promotions, except where we are honoring their original price. For more information about how to redeem your credit visit our Credit Redemption page. All offers apply to land element of trip only and cannot be redeemed against flights, additional accommodation, transfers, travel insurance or local payments/kittys. These offers are only available to bookings made in USD or CAD. Trips are subject to availability and confirmation by Intrepid Travel at time of booking. If you wish to cancel and rebook your trip or change dates outside the promotional period, you will be required to pay the full cost towards the new trip. Except as set out expressly above, Intrepid Travel's Booking Conditions apply. Travel documents & vaccination requirements are the responsibility of the individual traveler.

Last Minute Travel Deals

Mention Promo Code: PT7580

Last Minute Travel Deals

Promotion Details

For a limited time, select departures discounted from original price. You'll have to be quick though, these discounts are one-off deals that can disappear at any time. You'll need to pay in full at the time of booking. But other than that, there's nothing stopping you from jumping headfirst into a last-minute adventure. Plus as always receive our AffordableTours.com 5% extra savings. Discount is reflected on website pricing. Not all dates will qualify, please contact your Travel Consultant for full details.

Must Book By Sun, Dec 31, 2023

View Promotion Terms & Conditions ›

Valid on select departure dates only. Discount is reflected on website pricing. Offer is capacity controlled and may be modified or withdrawn at any time. Applicable to new bookings only. Other restrictions may apply.

×

$1,964

Get Quote
Friday,
Sep 13, 2024
Friday,
Sep 27, 2024
Deals

Promotions For This Departure

Start Date
End Date
Brochure
Land Price
Quote

From

Friday,
Sep 13, 2024

To

Friday,
Sep 27, 2024

$1,964

Get Quote

Current Promotions

Call or submit a quote for award-winning value and service!

Winter Sale: Save up to 20% On Intrepid Vacations

Mention Promo Code: PT10409

Winter Sale: Save up to 20% On Intrepid Vacations

Promotion Details

During this Winter Sale, make your dream trip a reality with discounts ranging up to 20% off your next Intrepid adventure. Plus receive our AffordableTours.com everyday 5% savings. (Not all dates or itineraries will qualify, please contact your travel consultant for applicable vacations.)

Must Book By Mon, Dec 04, 2023

View Promotion Terms & Conditions ›

Offers apply to new bookings made and deposited between 12:01am EST November 20 2023 to 11:59pm PST December 04 2023, for select trips departing between December 1 2023 – December 14 2024, excluding travel between December 18 2023 – January 5 2024. The following exclusions apply:
i. Select Australia trips operated by KEW, ATA or JOOB: PKBB-B, PKBL-B, PKOL-B, PKOW-B, PKRB, PKFK, PKOB, PKOD, PKOR, PKOP, PKODC, PKOPC, PP10
ii. Polar trips in Antarctica and the Arctic, including the following trips operated by Adventure Canada: SBKG, SBKH, SBKO, SBKW
iii. Short-Break Adventures (excluding XMHA)
iv. Tailor-Made Experiences
v. Urban Adventures
All offers apply to the trip price only and cannot be used in conjunction with any other offer or discount. Credit Holders can use any valid discounts or promotions, except where we are honoring their original price. For more information about how to redeem your credit visit our Credit Redemption page. All offers apply to land element of trip only and cannot be redeemed against flights, additional accommodation, transfers, travel insurance or local payments/kittys. These offers are only available to bookings made in USD or CAD. Trips are subject to availability and confirmation by Intrepid Travel at time of booking. If you wish to cancel and rebook your trip or change dates outside the promotional period, you will be required to pay the full cost towards the new trip. Except as set out expressly above, Intrepid Travel's Booking Conditions apply. Travel documents & vaccination requirements are the responsibility of the individual traveler.

Last Minute Travel Deals

Mention Promo Code: PT7580

Last Minute Travel Deals

Promotion Details

For a limited time, select departures discounted from original price. You'll have to be quick though, these discounts are one-off deals that can disappear at any time. You'll need to pay in full at the time of booking. But other than that, there's nothing stopping you from jumping headfirst into a last-minute adventure. Plus as always receive our AffordableTours.com 5% extra savings. Discount is reflected on website pricing. Not all dates will qualify, please contact your Travel Consultant for full details.

Must Book By Sun, Dec 31, 2023

View Promotion Terms & Conditions ›

Valid on select departure dates only. Discount is reflected on website pricing. Offer is capacity controlled and may be modified or withdrawn at any time. Applicable to new bookings only. Other restrictions may apply.

×

$1,964

Get Quote
Friday,
Sep 20, 2024
Friday,
Oct 04, 2024
Deals

Promotions For This Departure

Start Date
End Date
Brochure
Land Price
Quote

From

Friday,
Sep 20, 2024

To

Friday,
Oct 04, 2024

$1,964

Get Quote

Current Promotions

Call or submit a quote for award-winning value and service!

Winter Sale: Save up to 20% On Intrepid Vacations

Mention Promo Code: PT10409

Winter Sale: Save up to 20% On Intrepid Vacations

Promotion Details

During this Winter Sale, make your dream trip a reality with discounts ranging up to 20% off your next Intrepid adventure. Plus receive our AffordableTours.com everyday 5% savings. (Not all dates or itineraries will qualify, please contact your travel consultant for applicable vacations.)

Must Book By Mon, Dec 04, 2023

View Promotion Terms & Conditions ›

Offers apply to new bookings made and deposited between 12:01am EST November 20 2023 to 11:59pm PST December 04 2023, for select trips departing between December 1 2023 – December 14 2024, excluding travel between December 18 2023 – January 5 2024. The following exclusions apply:
i. Select Australia trips operated by KEW, ATA or JOOB: PKBB-B, PKBL-B, PKOL-B, PKOW-B, PKRB, PKFK, PKOB, PKOD, PKOR, PKOP, PKODC, PKOPC, PP10
ii. Polar trips in Antarctica and the Arctic, including the following trips operated by Adventure Canada: SBKG, SBKH, SBKO, SBKW
iii. Short-Break Adventures (excluding XMHA)
iv. Tailor-Made Experiences
v. Urban Adventures
All offers apply to the trip price only and cannot be used in conjunction with any other offer or discount. Credit Holders can use any valid discounts or promotions, except where we are honoring their original price. For more information about how to redeem your credit visit our Credit Redemption page. All offers apply to land element of trip only and cannot be redeemed against flights, additional accommodation, transfers, travel insurance or local payments/kittys. These offers are only available to bookings made in USD or CAD. Trips are subject to availability and confirmation by Intrepid Travel at time of booking. If you wish to cancel and rebook your trip or change dates outside the promotional period, you will be required to pay the full cost towards the new trip. Except as set out expressly above, Intrepid Travel's Booking Conditions apply. Travel documents & vaccination requirements are the responsibility of the individual traveler.

Last Minute Travel Deals

Mention Promo Code: PT7580

Last Minute Travel Deals

Promotion Details

For a limited time, select departures discounted from original price. You'll have to be quick though, these discounts are one-off deals that can disappear at any time. You'll need to pay in full at the time of booking. But other than that, there's nothing stopping you from jumping headfirst into a last-minute adventure. Plus as always receive our AffordableTours.com 5% extra savings. Discount is reflected on website pricing. Not all dates will qualify, please contact your Travel Consultant for full details.

Must Book By Sun, Dec 31, 2023

View Promotion Terms & Conditions ›

Valid on select departure dates only. Discount is reflected on website pricing. Offer is capacity controlled and may be modified or withdrawn at any time. Applicable to new bookings only. Other restrictions may apply.

×

$1,964

Get Quote
Wednesday,
Sep 25, 2024
Wednesday,
Oct 09, 2024
Deals

Promotions For This Departure

Start Date
End Date
Brochure
Land Price
Quote

From

Wednesday,
Sep 25, 2024

To

Wednesday,
Oct 09, 2024

$1,964

Get Quote

Current Promotions

Call or submit a quote for award-winning value and service!

Winter Sale: Save up to 20% On Intrepid Vacations

Mention Promo Code: PT10409

Winter Sale: Save up to 20% On Intrepid Vacations

Promotion Details

During this Winter Sale, make your dream trip a reality with discounts ranging up to 20% off your next Intrepid adventure. Plus receive our AffordableTours.com everyday 5% savings. (Not all dates or itineraries will qualify, please contact your travel consultant for applicable vacations.)

Must Book By Mon, Dec 04, 2023

View Promotion Terms & Conditions ›

Offers apply to new bookings made and deposited between 12:01am EST November 20 2023 to 11:59pm PST December 04 2023, for select trips departing between December 1 2023 – December 14 2024, excluding travel between December 18 2023 – January 5 2024. The following exclusions apply:
i. Select Australia trips operated by KEW, ATA or JOOB: PKBB-B, PKBL-B, PKOL-B, PKOW-B, PKRB, PKFK, PKOB, PKOD, PKOR, PKOP, PKODC, PKOPC, PP10
ii. Polar trips in Antarctica and the Arctic, including the following trips operated by Adventure Canada: SBKG, SBKH, SBKO, SBKW
iii. Short-Break Adventures (excluding XMHA)
iv. Tailor-Made Experiences
v. Urban Adventures
All offers apply to the trip price only and cannot be used in conjunction with any other offer or discount. Credit Holders can use any valid discounts or promotions, except where we are honoring their original price. For more information about how to redeem your credit visit our Credit Redemption page. All offers apply to land element of trip only and cannot be redeemed against flights, additional accommodation, transfers, travel insurance or local payments/kittys. These offers are only available to bookings made in USD or CAD. Trips are subject to availability and confirmation by Intrepid Travel at time of booking. If you wish to cancel and rebook your trip or change dates outside the promotional period, you will be required to pay the full cost towards the new trip. Except as set out expressly above, Intrepid Travel's Booking Conditions apply. Travel documents & vaccination requirements are the responsibility of the individual traveler.

Last Minute Travel Deals

Mention Promo Code: PT7580

Last Minute Travel Deals

Promotion Details

For a limited time, select departures discounted from original price. You'll have to be quick though, these discounts are one-off deals that can disappear at any time. You'll need to pay in full at the time of booking. But other than that, there's nothing stopping you from jumping headfirst into a last-minute adventure. Plus as always receive our AffordableTours.com 5% extra savings. Discount is reflected on website pricing. Not all dates will qualify, please contact your Travel Consultant for full details.

Must Book By Sun, Dec 31, 2023

View Promotion Terms & Conditions ›

Valid on select departure dates only. Discount is reflected on website pricing. Offer is capacity controlled and may be modified or withdrawn at any time. Applicable to new bookings only. Other restrictions may apply.

×

$1,964

Get Quote
Sunday,
Sep 29, 2024
Sunday,
Oct 13, 2024
Deals

Promotions For This Departure

Start Date
End Date
Brochure
Land Price
Quote

From

Sunday,
Sep 29, 2024

To

Sunday,
Oct 13, 2024

$1,964

Get Quote

Current Promotions

Call or submit a quote for award-winning value and service!

Winter Sale: Save up to 20% On Intrepid Vacations

Mention Promo Code: PT10409

Winter Sale: Save up to 20% On Intrepid Vacations

Promotion Details

During this Winter Sale, make your dream trip a reality with discounts ranging up to 20% off your next Intrepid adventure. Plus receive our AffordableTours.com everyday 5% savings. (Not all dates or itineraries will qualify, please contact your travel consultant for applicable vacations.)

Must Book By Mon, Dec 04, 2023

View Promotion Terms & Conditions ›

Offers apply to new bookings made and deposited between 12:01am EST November 20 2023 to 11:59pm PST December 04 2023, for select trips departing between December 1 2023 – December 14 2024, excluding travel between December 18 2023 – January 5 2024. The following exclusions apply:
i. Select Australia trips operated by KEW, ATA or JOOB: PKBB-B, PKBL-B, PKOL-B, PKOW-B, PKRB, PKFK, PKOB, PKOD, PKOR, PKOP, PKODC, PKOPC, PP10
ii. Polar trips in Antarctica and the Arctic, including the following trips operated by Adventure Canada: SBKG, SBKH, SBKO, SBKW
iii. Short-Break Adventures (excluding XMHA)
iv. Tailor-Made Experiences
v. Urban Adventures
All offers apply to the trip price only and cannot be used in conjunction with any other offer or discount. Credit Holders can use any valid discounts or promotions, except where we are honoring their original price. For more information about how to redeem your credit visit our Credit Redemption page. All offers apply to land element of trip only and cannot be redeemed against flights, additional accommodation, transfers, travel insurance or local payments/kittys. These offers are only available to bookings made in USD or CAD. Trips are subject to availability and confirmation by Intrepid Travel at time of booking. If you wish to cancel and rebook your trip or change dates outside the promotional period, you will be required to pay the full cost towards the new trip. Except as set out expressly above, Intrepid Travel's Booking Conditions apply. Travel documents & vaccination requirements are the responsibility of the individual traveler.

Last Minute Travel Deals

Mention Promo Code: PT7580

Last Minute Travel Deals

Promotion Details

For a limited time, select departures discounted from original price. You'll have to be quick though, these discounts are one-off deals that can disappear at any time. You'll need to pay in full at the time of booking. But other than that, there's nothing stopping you from jumping headfirst into a last-minute adventure. Plus as always receive our AffordableTours.com 5% extra savings. Discount is reflected on website pricing. Not all dates will qualify, please contact your Travel Consultant for full details.

Must Book By Sun, Dec 31, 2023

View Promotion Terms & Conditions ›

Valid on select departure dates only. Discount is reflected on website pricing. Offer is capacity controlled and may be modified or withdrawn at any time. Applicable to new bookings only. Other restrictions may apply.

×

$1,964

Get Quote
Friday,
Oct 04, 2024
Friday,
Oct 18, 2024
Deals

Promotions For This Departure

Start Date
End Date
Brochure
Land Price
Quote

From

Friday,
Oct 04, 2024

To

Friday,
Oct 18, 2024

$1,964

Get Quote

Current Promotions

Call or submit a quote for award-winning value and service!

Winter Sale: Save up to 20% On Intrepid Vacations

Mention Promo Code: PT10409

Winter Sale: Save up to 20% On Intrepid Vacations

Promotion Details

During this Winter Sale, make your dream trip a reality with discounts ranging up to 20% off your next Intrepid adventure. Plus receive our AffordableTours.com everyday 5% savings. (Not all dates or itineraries will qualify, please contact your travel consultant for applicable vacations.)

Must Book By Mon, Dec 04, 2023

View Promotion Terms & Conditions ›

Offers apply to new bookings made and deposited between 12:01am EST November 20 2023 to 11:59pm PST December 04 2023, for select trips departing between December 1 2023 – December 14 2024, excluding travel between December 18 2023 – January 5 2024. The following exclusions apply:
i. Select Australia trips operated by KEW, ATA or JOOB: PKBB-B, PKBL-B, PKOL-B, PKOW-B, PKRB, PKFK, PKOB, PKOD, PKOR, PKOP, PKODC, PKOPC, PP10
ii. Polar trips in Antarctica and the Arctic, including the following trips operated by Adventure Canada: SBKG, SBKH, SBKO, SBKW
iii. Short-Break Adventures (excluding XMHA)
iv. Tailor-Made Experiences
v. Urban Adventures
All offers apply to the trip price only and cannot be used in conjunction with any other offer or discount. Credit Holders can use any valid discounts or promotions, except where we are honoring their original price. For more information about how to redeem your credit visit our Credit Redemption page. All offers apply to land element of trip only and cannot be redeemed against flights, additional accommodation, transfers, travel insurance or local payments/kittys. These offers are only available to bookings made in USD or CAD. Trips are subject to availability and confirmation by Intrepid Travel at time of booking. If you wish to cancel and rebook your trip or change dates outside the promotional period, you will be required to pay the full cost towards the new trip. Except as set out expressly above, Intrepid Travel's Booking Conditions apply. Travel documents & vaccination requirements are the responsibility of the individual traveler.

Last Minute Travel Deals

Mention Promo Code: PT7580

Last Minute Travel Deals

Promotion Details

For a limited time, select departures discounted from original price. You'll have to be quick though, these discounts are one-off deals that can disappear at any time. You'll need to pay in full at the time of booking. But other than that, there's nothing stopping you from jumping headfirst into a last-minute adventure. Plus as always receive our AffordableTours.com 5% extra savings. Discount is reflected on website pricing. Not all dates will qualify, please contact your Travel Consultant for full details.

Must Book By Sun, Dec 31, 2023

View Promotion Terms & Conditions ›

Valid on select departure dates only. Discount is reflected on website pricing. Offer is capacity controlled and may be modified or withdrawn at any time. Applicable to new bookings only. Other restrictions may apply.

×

$1,964

Get Quote
Sunday,
Oct 06, 2024
Sunday,
Oct 20, 2024
Deals

Promotions For This Departure

Start Date
End Date
Brochure
Land Price
Quote

From

Sunday,
Oct 06, 2024

To

Sunday,
Oct 20, 2024

$1,964

Get Quote

Current Promotions

Call or submit a quote for award-winning value and service!

Winter Sale: Save up to 20% On Intrepid Vacations

Mention Promo Code: PT10409

Winter Sale: Save up to 20% On Intrepid Vacations

Promotion Details

During this Winter Sale, make your dream trip a reality with discounts ranging up to 20% off your next Intrepid adventure. Plus receive our AffordableTours.com everyday 5% savings. (Not all dates or itineraries will qualify, please contact your travel consultant for applicable vacations.)

Must Book By Mon, Dec 04, 2023

View Promotion Terms & Conditions ›

Offers apply to new bookings made and deposited between 12:01am EST November 20 2023 to 11:59pm PST December 04 2023, for select trips departing between December 1 2023 – December 14 2024, excluding travel between December 18 2023 – January 5 2024. The following exclusions apply:
i. Select Australia trips operated by KEW, ATA or JOOB: PKBB-B, PKBL-B, PKOL-B, PKOW-B, PKRB, PKFK, PKOB, PKOD, PKOR, PKOP, PKODC, PKOPC, PP10
ii. Polar trips in Antarctica and the Arctic, including the following trips operated by Adventure Canada: SBKG, SBKH, SBKO, SBKW
iii. Short-Break Adventures (excluding XMHA)
iv. Tailor-Made Experiences
v. Urban Adventures
All offers apply to the trip price only and cannot be used in conjunction with any other offer or discount. Credit Holders can use any valid discounts or promotions, except where we are honoring their original price. For more information about how to redeem your credit visit our Credit Redemption page. All offers apply to land element of trip only and cannot be redeemed against flights, additional accommodation, transfers, travel insurance or local payments/kittys. These offers are only available to bookings made in USD or CAD. Trips are subject to availability and confirmation by Intrepid Travel at time of booking. If you wish to cancel and rebook your trip or change dates outside the promotional period, you will be required to pay the full cost towards the new trip. Except as set out expressly above, Intrepid Travel's Booking Conditions apply. Travel documents & vaccination requirements are the responsibility of the individual traveler.

Last Minute Travel Deals

Mention Promo Code: PT7580

Last Minute Travel Deals

Promotion Details

For a limited time, select departures discounted from original price. You'll have to be quick though, these discounts are one-off deals that can disappear at any time. You'll need to pay in full at the time of booking. But other than that, there's nothing stopping you from jumping headfirst into a last-minute adventure. Plus as always receive our AffordableTours.com 5% extra savings. Discount is reflected on website pricing. Not all dates will qualify, please contact your Travel Consultant for full details.

Must Book By Sun, Dec 31, 2023

View Promotion Terms & Conditions ›

Valid on select departure dates only. Discount is reflected on website pricing. Offer is capacity controlled and may be modified or withdrawn at any time. Applicable to new bookings only. Other restrictions may apply.

×

$1,964

Get Quote
Sunday,
Oct 13, 2024
Sunday,
Oct 27, 2024
Deals

Promotions For This Departure

Start Date
End Date
Brochure
Land Price
Quote

From

Sunday,
Oct 13, 2024

To

Sunday,
Oct 27, 2024

$1,964

Get Quote

Current Promotions

Call or submit a quote for award-winning value and service!

Winter Sale: Save up to 20% On Intrepid Vacations

Mention Promo Code: PT10409

Winter Sale: Save up to 20% On Intrepid Vacations

Promotion Details

During this Winter Sale, make your dream trip a reality with discounts ranging up to 20% off your next Intrepid adventure. Plus receive our AffordableTours.com everyday 5% savings. (Not all dates or itineraries will qualify, please contact your travel consultant for applicable vacations.)

Must Book By Mon, Dec 04, 2023

View Promotion Terms & Conditions ›

Offers apply to new bookings made and deposited between 12:01am EST November 20 2023 to 11:59pm PST December 04 2023, for select trips departing between December 1 2023 – December 14 2024, excluding travel between December 18 2023 – January 5 2024. The following exclusions apply:
i. Select Australia trips operated by KEW, ATA or JOOB: PKBB-B, PKBL-B, PKOL-B, PKOW-B, PKRB, PKFK, PKOB, PKOD, PKOR, PKOP, PKODC, PKOPC, PP10
ii. Polar trips in Antarctica and the Arctic, including the following trips operated by Adventure Canada: SBKG, SBKH, SBKO, SBKW
iii. Short-Break Adventures (excluding XMHA)
iv. Tailor-Made Experiences
v. Urban Adventures
All offers apply to the trip price only and cannot be used in conjunction with any other offer or discount. Credit Holders can use any valid discounts or promotions, except where we are honoring their original price. For more information about how to redeem your credit visit our Credit Redemption page. All offers apply to land element of trip only and cannot be redeemed against flights, additional accommodation, transfers, travel insurance or local payments/kittys. These offers are only available to bookings made in USD or CAD. Trips are subject to availability and confirmation by Intrepid Travel at time of booking. If you wish to cancel and rebook your trip or change dates outside the promotional period, you will be required to pay the full cost towards the new trip. Except as set out expressly above, Intrepid Travel's Booking Conditions apply. Travel documents & vaccination requirements are the responsibility of the individual traveler.

Last Minute Travel Deals

Mention Promo Code: PT7580

Last Minute Travel Deals

Promotion Details

For a limited time, select departures discounted from original price. You'll have to be quick though, these discounts are one-off deals that can disappear at any time. You'll need to pay in full at the time of booking. But other than that, there's nothing stopping you from jumping headfirst into a last-minute adventure. Plus as always receive our AffordableTours.com 5% extra savings. Discount is reflected on website pricing. Not all dates will qualify, please contact your Travel Consultant for full details.

Must Book By Sun, Dec 31, 2023

View Promotion Terms & Conditions ›

Valid on select departure dates only. Discount is reflected on website pricing. Offer is capacity controlled and may be modified or withdrawn at any time. Applicable to new bookings only. Other restrictions may apply.

×

$1,964

Get Quote
Friday,
Oct 18, 2024
Friday,
Nov 01, 2024
Deals

Promotions For This Departure

Start Date
End Date
Brochure
Land Price
Quote

From

Friday,
Oct 18, 2024

To

Friday,
Nov 01, 2024

$2,040

Get Quote

Current Promotions

Call or submit a quote for award-winning value and service!

Winter Sale: Save up to 20% On Intrepid Vacations

Mention Promo Code: PT10409

Winter Sale: Save up to 20% On Intrepid Vacations

Promotion Details

During this Winter Sale, make your dream trip a reality with discounts ranging up to 20% off your next Intrepid adventure. Plus receive our AffordableTours.com everyday 5% savings. (Not all dates or itineraries will qualify, please contact your travel consultant for applicable vacations.)

Must Book By Mon, Dec 04, 2023

View Promotion Terms & Conditions ›

Offers apply to new bookings made and deposited between 12:01am EST November 20 2023 to 11:59pm PST December 04 2023, for select trips departing between December 1 2023 – December 14 2024, excluding travel between December 18 2023 – January 5 2024. The following exclusions apply:
i. Select Australia trips operated by KEW, ATA or JOOB: PKBB-B, PKBL-B, PKOL-B, PKOW-B, PKRB, PKFK, PKOB, PKOD, PKOR, PKOP, PKODC, PKOPC, PP10
ii. Polar trips in Antarctica and the Arctic, including the following trips operated by Adventure Canada: SBKG, SBKH, SBKO, SBKW
iii. Short-Break Adventures (excluding XMHA)
iv. Tailor-Made Experiences
v. Urban Adventures
All offers apply to the trip price only and cannot be used in conjunction with any other offer or discount. Credit Holders can use any valid discounts or promotions, except where we are honoring their original price. For more information about how to redeem your credit visit our Credit Redemption page. All offers apply to land element of trip only and cannot be redeemed against flights, additional accommodation, transfers, travel insurance or local payments/kittys. These offers are only available to bookings made in USD or CAD. Trips are subject to availability and confirmation by Intrepid Travel at time of booking. If you wish to cancel and rebook your trip or change dates outside the promotional period, you will be required to pay the full cost towards the new trip. Except as set out expressly above, Intrepid Travel's Booking Conditions apply. Travel documents & vaccination requirements are the responsibility of the individual traveler.

Last Minute Travel Deals

Mention Promo Code: PT7580

Last Minute Travel Deals

Promotion Details

For a limited time, select departures discounted from original price. You'll have to be quick though, these discounts are one-off deals that can disappear at any time. You'll need to pay in full at the time of booking. But other than that, there's nothing stopping you from jumping headfirst into a last-minute adventure. Plus as always receive our AffordableTours.com 5% extra savings. Discount is reflected on website pricing. Not all dates will qualify, please contact your Travel Consultant for full details.

Must Book By Sun, Dec 31, 2023

View Promotion Terms & Conditions ›

Valid on select departure dates only. Discount is reflected on website pricing. Offer is capacity controlled and may be modified or withdrawn at any time. Applicable to new bookings only. Other restrictions may apply.

×

$2,040

Get Quote
Sunday,
Oct 20, 2024
Sunday,
Nov 03, 2024
Deals

Promotions For This Departure

Start Date
End Date
Brochure
Land Price
Quote

From

Sunday,
Oct 20, 2024

To

Sunday,
Nov 03, 2024

$2,040

Get Quote

Current Promotions

Call or submit a quote for award-winning value and service!

Winter Sale: Save up to 20% On Intrepid Vacations

Mention Promo Code: PT10409

Winter Sale: Save up to 20% On Intrepid Vacations

Promotion Details

During this Winter Sale, make your dream trip a reality with discounts ranging up to 20% off your next Intrepid adventure. Plus receive our AffordableTours.com everyday 5% savings. (Not all dates or itineraries will qualify, please contact your travel consultant for applicable vacations.)

Must Book By Mon, Dec 04, 2023

View Promotion Terms & Conditions ›

Offers apply to new bookings made and deposited between 12:01am EST November 20 2023 to 11:59pm PST December 04 2023, for select trips departing between December 1 2023 – December 14 2024, excluding travel between December 18 2023 – January 5 2024. The following exclusions apply:
i. Select Australia trips operated by KEW, ATA or JOOB: PKBB-B, PKBL-B, PKOL-B, PKOW-B, PKRB, PKFK, PKOB, PKOD, PKOR, PKOP, PKODC, PKOPC, PP10
ii. Polar trips in Antarctica and the Arctic, including the following trips operated by Adventure Canada: SBKG, SBKH, SBKO, SBKW
iii. Short-Break Adventures (excluding XMHA)
iv. Tailor-Made Experiences
v. Urban Adventures
All offers apply to the trip price only and cannot be used in conjunction with any other offer or discount. Credit Holders can use any valid discounts or promotions, except where we are honoring their original price. For more information about how to redeem your credit visit our Credit Redemption page. All offers apply to land element of trip only and cannot be redeemed against flights, additional accommodation, transfers, travel insurance or local payments/kittys. These offers are only available to bookings made in USD or CAD. Trips are subject to availability and confirmation by Intrepid Travel at time of booking. If you wish to cancel and rebook your trip or change dates outside the promotional period, you will be required to pay the full cost towards the new trip. Except as set out expressly above, Intrepid Travel's Booking Conditions apply. Travel documents & vaccination requirements are the responsibility of the individual traveler.

Last Minute Travel Deals

Mention Promo Code: PT7580

Last Minute Travel Deals

Promotion Details

For a limited time, select departures discounted from original price. You'll have to be quick though, these discounts are one-off deals that can disappear at any time. You'll need to pay in full at the time of booking. But other than that, there's nothing stopping you from jumping headfirst into a last-minute adventure. Plus as always receive our AffordableTours.com 5% extra savings. Discount is reflected on website pricing. Not all dates will qualify, please contact your Travel Consultant for full details.

Must Book By Sun, Dec 31, 2023

View Promotion Terms & Conditions ›

Valid on select departure dates only. Discount is reflected on website pricing. Offer is capacity controlled and may be modified or withdrawn at any time. Applicable to new bookings only. Other restrictions may apply.

×

$2,040

Get Quote
Sunday,
Oct 27, 2024
Sunday,
Nov 10, 2024
Deals

Promotions For This Departure

Start Date
End Date
Brochure
Land Price
Quote

From

Sunday,
Oct 27, 2024

To

Sunday,
Nov 10, 2024

$2,040

Get Quote

Current Promotions

Call or submit a quote for award-winning value and service!

Winter Sale: Save up to 20% On Intrepid Vacations

Mention Promo Code: PT10409

Winter Sale: Save up to 20% On Intrepid Vacations

Promotion Details

During this Winter Sale, make your dream trip a reality with discounts ranging up to 20% off your next Intrepid adventure. Plus receive our AffordableTours.com everyday 5% savings. (Not all dates or itineraries will qualify, please contact your travel consultant for applicable vacations.)

Must Book By Mon, Dec 04, 2023

View Promotion Terms & Conditions ›

Offers apply to new bookings made and deposited between 12:01am EST November 20 2023 to 11:59pm PST December 04 2023, for select trips departing between December 1 2023 – December 14 2024, excluding travel between December 18 2023 – January 5 2024. The following exclusions apply:
i. Select Australia trips operated by KEW, ATA or JOOB: PKBB-B, PKBL-B, PKOL-B, PKOW-B, PKRB, PKFK, PKOB, PKOD, PKOR, PKOP, PKODC, PKOPC, PP10
ii. Polar trips in Antarctica and the Arctic, including the following trips operated by Adventure Canada: SBKG, SBKH, SBKO, SBKW
iii. Short-Break Adventures (excluding XMHA)
iv. Tailor-Made Experiences
v. Urban Adventures
All offers apply to the trip price only and cannot be used in conjunction with any other offer or discount. Credit Holders can use any valid discounts or promotions, except where we are honoring their original price. For more information about how to redeem your credit visit our Credit Redemption page. All offers apply to land element of trip only and cannot be redeemed against flights, additional accommodation, transfers, travel insurance or local payments/kittys. These offers are only available to bookings made in USD or CAD. Trips are subject to availability and confirmation by Intrepid Travel at time of booking. If you wish to cancel and rebook your trip or change dates outside the promotional period, you will be required to pay the full cost towards the new trip. Except as set out expressly above, Intrepid Travel's Booking Conditions apply. Travel documents & vaccination requirements are the responsibility of the individual traveler.

Last Minute Travel Deals

Mention Promo Code: PT7580

Last Minute Travel Deals

Promotion Details

For a limited time, select departures discounted from original price. You'll have to be quick though, these discounts are one-off deals that can disappear at any time. You'll need to pay in full at the time of booking. But other than that, there's nothing stopping you from jumping headfirst into a last-minute adventure. Plus as always receive our AffordableTours.com 5% extra savings. Discount is reflected on website pricing. Not all dates will qualify, please contact your Travel Consultant for full details.

Must Book By Sun, Dec 31, 2023

View Promotion Terms & Conditions ›

Valid on select departure dates only. Discount is reflected on website pricing. Offer is capacity controlled and may be modified or withdrawn at any time. Applicable to new bookings only. Other restrictions may apply.

×

$2,040

Get Quote
Sunday,
Nov 03, 2024
Sunday,
Nov 17, 2024
Deals

Promotions For This Departure

Start Date
End Date
Brochure
Land Price
Quote

From

Sunday,
Nov 03, 2024

To

Sunday,
Nov 17, 2024

$2,040

Get Quote

Current Promotions

Call or submit a quote for award-winning value and service!

Winter Sale: Save up to 20% On Intrepid Vacations

Mention Promo Code: PT10409

Winter Sale: Save up to 20% On Intrepid Vacations

Promotion Details

During this Winter Sale, make your dream trip a reality with discounts ranging up to 20% off your next Intrepid adventure. Plus receive our AffordableTours.com everyday 5% savings. (Not all dates or itineraries will qualify, please contact your travel consultant for applicable vacations.)

Must Book By Mon, Dec 04, 2023

View Promotion Terms & Conditions ›

Offers apply to new bookings made and deposited between 12:01am EST November 20 2023 to 11:59pm PST December 04 2023, for select trips departing between December 1 2023 – December 14 2024, excluding travel between December 18 2023 – January 5 2024. The following exclusions apply:
i. Select Australia trips operated by KEW, ATA or JOOB: PKBB-B, PKBL-B, PKOL-B, PKOW-B, PKRB, PKFK, PKOB, PKOD, PKOR, PKOP, PKODC, PKOPC, PP10
ii. Polar trips in Antarctica and the Arctic, including the following trips operated by Adventure Canada: SBKG, SBKH, SBKO, SBKW
iii. Short-Break Adventures (excluding XMHA)
iv. Tailor-Made Experiences
v. Urban Adventures
All offers apply to the trip price only and cannot be used in conjunction with any other offer or discount. Credit Holders can use any valid discounts or promotions, except where we are honoring their original price. For more information about how to redeem your credit visit our Credit Redemption page. All offers apply to land element of trip only and cannot be redeemed against flights, additional accommodation, transfers, travel insurance or local payments/kittys. These offers are only available to bookings made in USD or CAD. Trips are subject to availability and confirmation by Intrepid Travel at time of booking. If you wish to cancel and rebook your trip or change dates outside the promotional period, you will be required to pay the full cost towards the new trip. Except as set out expressly above, Intrepid Travel's Booking Conditions apply. Travel documents & vaccination requirements are the responsibility of the individual traveler.

Last Minute Travel Deals

Mention Promo Code: PT7580

Last Minute Travel Deals

Promotion Details

For a limited time, select departures discounted from original price. You'll have to be quick though, these discounts are one-off deals that can disappear at any time. You'll need to pay in full at the time of booking. But other than that, there's nothing stopping you from jumping headfirst into a last-minute adventure. Plus as always receive our AffordableTours.com 5% extra savings. Discount is reflected on website pricing. Not all dates will qualify, please contact your Travel Consultant for full details.

Must Book By Sun, Dec 31, 2023

View Promotion Terms & Conditions ›

Valid on select departure dates only. Discount is reflected on website pricing. Offer is capacity controlled and may be modified or withdrawn at any time. Applicable to new bookings only. Other restrictions may apply.

×

$2,040

Get Quote
Sunday,
Nov 10, 2024
Sunday,
Nov 24, 2024
Deals

Promotions For This Departure

Start Date
End Date
Brochure
Land Price
Quote

From

Sunday,
Nov 10, 2024

To

Sunday,
Nov 24, 2024

$2,040

Get Quote

Current Promotions

Call or submit a quote for award-winning value and service!

Winter Sale: Save up to 20% On Intrepid Vacations

Mention Promo Code: PT10409

Winter Sale: Save up to 20% On Intrepid Vacations

Promotion Details

During this Winter Sale, make your dream trip a reality with discounts ranging up to 20% off your next Intrepid adventure. Plus receive our AffordableTours.com everyday 5% savings. (Not all dates or itineraries will qualify, please contact your travel consultant for applicable vacations.)

Must Book By Mon, Dec 04, 2023

View Promotion Terms & Conditions ›

Offers apply to new bookings made and deposited between 12:01am EST November 20 2023 to 11:59pm PST December 04 2023, for select trips departing between December 1 2023 – December 14 2024, excluding travel between December 18 2023 – January 5 2024. The following exclusions apply:
i. Select Australia trips operated by KEW, ATA or JOOB: PKBB-B, PKBL-B, PKOL-B, PKOW-B, PKRB, PKFK, PKOB, PKOD, PKOR, PKOP, PKODC, PKOPC, PP10
ii. Polar trips in Antarctica and the Arctic, including the following trips operated by Adventure Canada: SBKG, SBKH, SBKO, SBKW
iii. Short-Break Adventures (excluding XMHA)
iv. Tailor-Made Experiences
v. Urban Adventures
All offers apply to the trip price only and cannot be used in conjunction with any other offer or discount. Credit Holders can use any valid discounts or promotions, except where we are honoring their original price. For more information about how to redeem your credit visit our Credit Redemption page. All offers apply to land element of trip only and cannot be redeemed against flights, additional accommodation, transfers, travel insurance or local payments/kittys. These offers are only available to bookings made in USD or CAD. Trips are subject to availability and confirmation by Intrepid Travel at time of booking. If you wish to cancel and rebook your trip or change dates outside the promotional period, you will be required to pay the full cost towards the new trip. Except as set out expressly above, Intrepid Travel's Booking Conditions apply. Travel documents & vaccination requirements are the responsibility of the individual traveler.

Last Minute Travel Deals

Mention Promo Code: PT7580

Last Minute Travel Deals

Promotion Details

For a limited time, select departures discounted from original price. You'll have to be quick though, these discounts are one-off deals that can disappear at any time. You'll need to pay in full at the time of booking. But other than that, there's nothing stopping you from jumping headfirst into a last-minute adventure. Plus as always receive our AffordableTours.com 5% extra savings. Discount is reflected on website pricing. Not all dates will qualify, please contact your Travel Consultant for full details.

Must Book By Sun, Dec 31, 2023

View Promotion Terms & Conditions ›

Valid on select departure dates only. Discount is reflected on website pricing. Offer is capacity controlled and may be modified or withdrawn at any time. Applicable to new bookings only. Other restrictions may apply.

×

$2,040

Get Quote
Friday,
Nov 15, 2024
Friday,
Nov 29, 2024
Deals

Promotions For This Departure

Start Date
End Date
Brochure
Land Price
Quote

From

Friday,
Nov 15, 2024

To

Friday,
Nov 29, 2024

$2,121

Get Quote

Current Promotions

Call or submit a quote for award-winning value and service!

Winter Sale: Save up to 20% On Intrepid Vacations

Mention Promo Code: PT10409

Winter Sale: Save up to 20% On Intrepid Vacations

Promotion Details

During this Winter Sale, make your dream trip a reality with discounts ranging up to 20% off your next Intrepid adventure. Plus receive our AffordableTours.com everyday 5% savings. (Not all dates or itineraries will qualify, please contact your travel consultant for applicable vacations.)

Must Book By Mon, Dec 04, 2023

View Promotion Terms & Conditions ›

Offers apply to new bookings made and deposited between 12:01am EST November 20 2023 to 11:59pm PST December 04 2023, for select trips departing between December 1 2023 – December 14 2024, excluding travel between December 18 2023 – January 5 2024. The following exclusions apply:
i. Select Australia trips operated by KEW, ATA or JOOB: PKBB-B, PKBL-B, PKOL-B, PKOW-B, PKRB, PKFK, PKOB, PKOD, PKOR, PKOP, PKODC, PKOPC, PP10
ii. Polar trips in Antarctica and the Arctic, including the following trips operated by Adventure Canada: SBKG, SBKH, SBKO, SBKW
iii. Short-Break Adventures (excluding XMHA)
iv. Tailor-Made Experiences
v. Urban Adventures
All offers apply to the trip price only and cannot be used in conjunction with any other offer or discount. Credit Holders can use any valid discounts or promotions, except where we are honoring their original price. For more information about how to redeem your credit visit our Credit Redemption page. All offers apply to land element of trip only and cannot be redeemed against flights, additional accommodation, transfers, travel insurance or local payments/kittys. These offers are only available to bookings made in USD or CAD. Trips are subject to availability and confirmation by Intrepid Travel at time of booking. If you wish to cancel and rebook your trip or change dates outside the promotional period, you will be required to pay the full cost towards the new trip. Except as set out expressly above, Intrepid Travel's Booking Conditions apply. Travel documents & vaccination requirements are the responsibility of the individual traveler.

Last Minute Travel Deals

Mention Promo Code: PT7580

Last Minute Travel Deals

Promotion Details

For a limited time, select departures discounted from original price. You'll have to be quick though, these discounts are one-off deals that can disappear at any time. You'll need to pay in full at the time of booking. But other than that, there's nothing stopping you from jumping headfirst into a last-minute adventure. Plus as always receive our AffordableTours.com 5% extra savings. Discount is reflected on website pricing. Not all dates will qualify, please contact your Travel Consultant for full details.

Must Book By Sun, Dec 31, 2023

View Promotion Terms & Conditions ›

Valid on select departure dates only. Discount is reflected on website pricing. Offer is capacity controlled and may be modified or withdrawn at any time. Applicable to new bookings only. Other restrictions may apply.

×

$2,121

Get Quote
Sunday,
Nov 17, 2024
Sunday,
Dec 01, 2024
Deals

Promotions For This Departure

Start Date
End Date
Brochure
Land Price
Quote

From

Sunday,
Nov 17, 2024

To

Sunday,
Dec 01, 2024

$2,121

Get Quote

Current Promotions

Call or submit a quote for award-winning value and service!

Winter Sale: Save up to 20% On Intrepid Vacations

Mention Promo Code: PT10409

Winter Sale: Save up to 20% On Intrepid Vacations

Promotion Details

During this Winter Sale, make your dream trip a reality with discounts ranging up to 20% off your next Intrepid adventure. Plus receive our AffordableTours.com everyday 5% savings. (Not all dates or itineraries will qualify, please contact your travel consultant for applicable vacations.)

Must Book By Mon, Dec 04, 2023

View Promotion Terms & Conditions ›

Offers apply to new bookings made and deposited between 12:01am EST November 20 2023 to 11:59pm PST December 04 2023, for select trips departing between December 1 2023 – December 14 2024, excluding travel between December 18 2023 – January 5 2024. The following exclusions apply:
i. Select Australia trips operated by KEW, ATA or JOOB: PKBB-B, PKBL-B, PKOL-B, PKOW-B, PKRB, PKFK, PKOB, PKOD, PKOR, PKOP, PKODC, PKOPC, PP10
ii. Polar trips in Antarctica and the Arctic, including the following trips operated by Adventure Canada: SBKG, SBKH, SBKO, SBKW
iii. Short-Break Adventures (excluding XMHA)
iv. Tailor-Made Experiences
v. Urban Adventures
All offers apply to the trip price only and cannot be used in conjunction with any other offer or discount. Credit Holders can use any valid discounts or promotions, except where we are honoring their original price. For more information about how to redeem your credit visit our Credit Redemption page. All offers apply to land element of trip only and cannot be redeemed against flights, additional accommodation, transfers, travel insurance or local payments/kittys. These offers are only available to bookings made in USD or CAD. Trips are subject to availability and confirmation by Intrepid Travel at time of booking. If you wish to cancel and rebook your trip or change dates outside the promotional period, you will be required to pay the full cost towards the new trip. Except as set out expressly above, Intrepid Travel's Booking Conditions apply. Travel documents & vaccination requirements are the responsibility of the individual traveler.

Last Minute Travel Deals

Mention Promo Code: PT7580

Last Minute Travel Deals

Promotion Details

For a limited time, select departures discounted from original price. You'll have to be quick though, these discounts are one-off deals that can disappear at any time. You'll need to pay in full at the time of booking. But other than that, there's nothing stopping you from jumping headfirst into a last-minute adventure. Plus as always receive our AffordableTours.com 5% extra savings. Discount is reflected on website pricing. Not all dates will qualify, please contact your Travel Consultant for full details.

Must Book By Sun, Dec 31, 2023

View Promotion Terms & Conditions ›

Valid on select departure dates only. Discount is reflected on website pricing. Offer is capacity controlled and may be modified or withdrawn at any time. Applicable to new bookings only. Other restrictions may apply.

×

$2,121

Get Quote
Friday,
Nov 22, 2024
Friday,
Dec 06, 2024
Deals

Promotions For This Departure

Start Date
End Date
Brochure
Land Price
Quote

From

Friday,
Nov 22, 2024

To

Friday,
Dec 06, 2024

$2,121

Get Quote

Current Promotions

Call or submit a quote for award-winning value and service!

Winter Sale: Save up to 20% On Intrepid Vacations

Mention Promo Code: PT10409

Winter Sale: Save up to 20% On Intrepid Vacations

Promotion Details

During this Winter Sale, make your dream trip a reality with discounts ranging up to 20% off your next Intrepid adventure. Plus receive our AffordableTours.com everyday 5% savings. (Not all dates or itineraries will qualify, please contact your travel consultant for applicable vacations.)

Must Book By Mon, Dec 04, 2023

View Promotion Terms & Conditions ›

Offers apply to new bookings made and deposited between 12:01am EST November 20 2023 to 11:59pm PST December 04 2023, for select trips departing between December 1 2023 – December 14 2024, excluding travel between December 18 2023 – January 5 2024. The following exclusions apply:
i. Select Australia trips operated by KEW, ATA or JOOB: PKBB-B, PKBL-B, PKOL-B, PKOW-B, PKRB, PKFK, PKOB, PKOD, PKOR, PKOP, PKODC, PKOPC, PP10
ii. Polar trips in Antarctica and the Arctic, including the following trips operated by Adventure Canada: SBKG, SBKH, SBKO, SBKW
iii. Short-Break Adventures (excluding XMHA)
iv. Tailor-Made Experiences
v. Urban Adventures
All offers apply to the trip price only and cannot be used in conjunction with any other offer or discount. Credit Holders can use any valid discounts or promotions, except where we are honoring their original price. For more information about how to redeem your credit visit our Credit Redemption page. All offers apply to land element of trip only and cannot be redeemed against flights, additional accommodation, transfers, travel insurance or local payments/kittys. These offers are only available to bookings made in USD or CAD. Trips are subject to availability and confirmation by Intrepid Travel at time of booking. If you wish to cancel and rebook your trip or change dates outside the promotional period, you will be required to pay the full cost towards the new trip. Except as set out expressly above, Intrepid Travel's Booking Conditions apply. Travel documents & vaccination requirements are the responsibility of the individual traveler.

Last Minute Travel Deals

Mention Promo Code: PT7580

Last Minute Travel Deals

Promotion Details

For a limited time, select departures discounted from original price. You'll have to be quick though, these discounts are one-off deals that can disappear at any time. You'll need to pay in full at the time of booking. But other than that, there's nothing stopping you from jumping headfirst into a last-minute adventure. Plus as always receive our AffordableTours.com 5% extra savings. Discount is reflected on website pricing. Not all dates will qualify, please contact your Travel Consultant for full details.

Must Book By Sun, Dec 31, 2023

View Promotion Terms & Conditions ›

Valid on select departure dates only. Discount is reflected on website pricing. Offer is capacity controlled and may be modified or withdrawn at any time. Applicable to new bookings only. Other restrictions may apply.

×

$2,121

Get Quote
Sunday,
Nov 24, 2024
Sunday,
Dec 08, 2024
Deals

Promotions For This Departure

Start Date
End Date
Brochure
Land Price
Quote

From

Sunday,
Nov 24, 2024

To

Sunday,
Dec 08, 2024

$2,121

Get Quote

Current Promotions

Call or submit a quote for award-winning value and service!

Winter Sale: Save up to 20% On Intrepid Vacations

Mention Promo Code: PT10409

Winter Sale: Save up to 20% On Intrepid Vacations

Promotion Details

During this Winter Sale, make your dream trip a reality with discounts ranging up to 20% off your next Intrepid adventure. Plus receive our AffordableTours.com everyday 5% savings. (Not all dates or itineraries will qualify, please contact your travel consultant for applicable vacations.)

Must Book By Mon, Dec 04, 2023

View Promotion Terms & Conditions ›

Offers apply to new bookings made and deposited between 12:01am EST November 20 2023 to 11:59pm PST December 04 2023, for select trips departing between December 1 2023 – December 14 2024, excluding travel between December 18 2023 – January 5 2024. The following exclusions apply:
i. Select Australia trips operated by KEW, ATA or JOOB: PKBB-B, PKBL-B, PKOL-B, PKOW-B, PKRB, PKFK, PKOB, PKOD, PKOR, PKOP, PKODC, PKOPC, PP10
ii. Polar trips in Antarctica and the Arctic, including the following trips operated by Adventure Canada: SBKG, SBKH, SBKO, SBKW
iii. Short-Break Adventures (excluding XMHA)
iv. Tailor-Made Experiences
v. Urban Adventures
All offers apply to the trip price only and cannot be used in conjunction with any other offer or discount. Credit Holders can use any valid discounts or promotions, except where we are honoring their original price. For more information about how to redeem your credit visit our Credit Redemption page. All offers apply to land element of trip only and cannot be redeemed against flights, additional accommodation, transfers, travel insurance or local payments/kittys. These offers are only available to bookings made in USD or CAD. Trips are subject to availability and confirmation by Intrepid Travel at time of booking. If you wish to cancel and rebook your trip or change dates outside the promotional period, you will be required to pay the full cost towards the new trip. Except as set out expressly above, Intrepid Travel's Booking Conditions apply. Travel documents & vaccination requirements are the responsibility of the individual traveler.

Last Minute Travel Deals

Mention Promo Code: PT7580

Last Minute Travel Deals

Promotion Details

For a limited time, select departures discounted from original price. You'll have to be quick though, these discounts are one-off deals that can disappear at any time. You'll need to pay in full at the time of booking. But other than that, there's nothing stopping you from jumping headfirst into a last-minute adventure. Plus as always receive our AffordableTours.com 5% extra savings. Discount is reflected on website pricing. Not all dates will qualify, please contact your Travel Consultant for full details.

Must Book By Sun, Dec 31, 2023

View Promotion Terms & Conditions ›

Valid on select departure dates only. Discount is reflected on website pricing. Offer is capacity controlled and may be modified or withdrawn at any time. Applicable to new bookings only. Other restrictions may apply.

×

$2,121

Get Quote
Friday,
Nov 29, 2024
Friday,
Dec 13, 2024
Deals

Promotions For This Departure

Start Date
End Date
Brochure
Land Price
Quote

From

Friday,
Nov 29, 2024

To

Friday,
Dec 13, 2024

$2,121

Get Quote

Current Promotions

Call or submit a quote for award-winning value and service!

Winter Sale: Save up to 20% On Intrepid Vacations

Mention Promo Code: PT10409

Winter Sale: Save up to 20% On Intrepid Vacations

Promotion Details

During this Winter Sale, make your dream trip a reality with discounts ranging up to 20% off your next Intrepid adventure. Plus receive our AffordableTours.com everyday 5% savings. (Not all dates or itineraries will qualify, please contact your travel consultant for applicable vacations.)

Must Book By Mon, Dec 04, 2023

View Promotion Terms & Conditions ›

Offers apply to new bookings made and deposited between 12:01am EST November 20 2023 to 11:59pm PST December 04 2023, for select trips departing between December 1 2023 – December 14 2024, excluding travel between December 18 2023 – January 5 2024. The following exclusions apply:
i. Select Australia trips operated by KEW, ATA or JOOB: PKBB-B, PKBL-B, PKOL-B, PKOW-B, PKRB, PKFK, PKOB, PKOD, PKOR, PKOP, PKODC, PKOPC, PP10
ii. Polar trips in Antarctica and the Arctic, including the following trips operated by Adventure Canada: SBKG, SBKH, SBKO, SBKW
iii. Short-Break Adventures (excluding XMHA)
iv. Tailor-Made Experiences
v. Urban Adventures
All offers apply to the trip price only and cannot be used in conjunction with any other offer or discount. Credit Holders can use any valid discounts or promotions, except where we are honoring their original price. For more information about how to redeem your credit visit our Credit Redemption page. All offers apply to land element of trip only and cannot be redeemed against flights, additional accommodation, transfers, travel insurance or local payments/kittys. These offers are only available to bookings made in USD or CAD. Trips are subject to availability and confirmation by Intrepid Travel at time of booking. If you wish to cancel and rebook your trip or change dates outside the promotional period, you will be required to pay the full cost towards the new trip. Except as set out expressly above, Intrepid Travel's Booking Conditions apply. Travel documents & vaccination requirements are the responsibility of the individual traveler.

Last Minute Travel Deals

Mention Promo Code: PT7580

Last Minute Travel Deals

Promotion Details

For a limited time, select departures discounted from original price. You'll have to be quick though, these discounts are one-off deals that can disappear at any time. You'll need to pay in full at the time of booking. But other than that, there's nothing stopping you from jumping headfirst into a last-minute adventure. Plus as always receive our AffordableTours.com 5% extra savings. Discount is reflected on website pricing. Not all dates will qualify, please contact your Travel Consultant for full details.

Must Book By Sun, Dec 31, 2023

View Promotion Terms & Conditions ›

Valid on select departure dates only. Discount is reflected on website pricing. Offer is capacity controlled and may be modified or withdrawn at any time. Applicable to new bookings only. Other restrictions may apply.

×

$2,121

Get Quote
Sunday,
Dec 01, 2024
Sunday,
Dec 15, 2024
Deals

Promotions For This Departure

Start Date
End Date
Brochure
Land Price
Quote

From

Sunday,
Dec 01, 2024

To

Sunday,
Dec 15, 2024

$2,040

Get Quote

Current Promotions

Call or submit a quote for award-winning value and service!

Winter Sale: Save up to 20% On Intrepid Vacations

Mention Promo Code: PT10409

Winter Sale: Save up to 20% On Intrepid Vacations

Promotion Details

During this Winter Sale, make your dream trip a reality with discounts ranging up to 20% off your next Intrepid adventure. Plus receive our AffordableTours.com everyday 5% savings. (Not all dates or itineraries will qualify, please contact your travel consultant for applicable vacations.)

Must Book By Mon, Dec 04, 2023

View Promotion Terms & Conditions ›

Offers apply to new bookings made and deposited between 12:01am EST November 20 2023 to 11:59pm PST December 04 2023, for select trips departing between December 1 2023 – December 14 2024, excluding travel between December 18 2023 – January 5 2024. The following exclusions apply:
i. Select Australia trips operated by KEW, ATA or JOOB: PKBB-B, PKBL-B, PKOL-B, PKOW-B, PKRB, PKFK, PKOB, PKOD, PKOR, PKOP, PKODC, PKOPC, PP10
ii. Polar trips in Antarctica and the Arctic, including the following trips operated by Adventure Canada: SBKG, SBKH, SBKO, SBKW
iii. Short-Break Adventures (excluding XMHA)
iv. Tailor-Made Experiences
v. Urban Adventures
All offers apply to the trip price only and cannot be used in conjunction with any other offer or discount. Credit Holders can use any valid discounts or promotions, except where we are honoring their original price. For more information about how to redeem your credit visit our Credit Redemption page. All offers apply to land element of trip only and cannot be redeemed against flights, additional accommodation, transfers, travel insurance or local payments/kittys. These offers are only available to bookings made in USD or CAD. Trips are subject to availability and confirmation by Intrepid Travel at time of booking. If you wish to cancel and rebook your trip or change dates outside the promotional period, you will be required to pay the full cost towards the new trip. Except as set out expressly above, Intrepid Travel's Booking Conditions apply. Travel documents & vaccination requirements are the responsibility of the individual traveler.

Last Minute Travel Deals

Mention Promo Code: PT7580

Last Minute Travel Deals

Promotion Details

For a limited time, select departures discounted from original price. You'll have to be quick though, these discounts are one-off deals that can disappear at any time. You'll need to pay in full at the time of booking. But other than that, there's nothing stopping you from jumping headfirst into a last-minute adventure. Plus as always receive our AffordableTours.com 5% extra savings. Discount is reflected on website pricing. Not all dates will qualify, please contact your Travel Consultant for full details.

Must Book By Sun, Dec 31, 2023

View Promotion Terms & Conditions ›

Valid on select departure dates only. Discount is reflected on website pricing. Offer is capacity controlled and may be modified or withdrawn at any time. Applicable to new bookings only. Other restrictions may apply.

×

$2,040

Get Quote
Friday,
Dec 06, 2024
Friday,
Dec 20, 2024
Deals

Promotions For This Departure

Start Date
End Date
Brochure
Land Price
Quote

From

Friday,
Dec 06, 2024

To

Friday,
Dec 20, 2024

$2,040

Get Quote

Current Promotions

Call or submit a quote for award-winning value and service!

Winter Sale: Save up to 20% On Intrepid Vacations

Mention Promo Code: PT10409

Winter Sale: Save up to 20% On Intrepid Vacations

Promotion Details

During this Winter Sale, make your dream trip a reality with discounts ranging up to 20% off your next Intrepid adventure. Plus receive our AffordableTours.com everyday 5% savings. (Not all dates or itineraries will qualify, please contact your travel consultant for applicable vacations.)

Must Book By Mon, Dec 04, 2023

View Promotion Terms & Conditions ›

Offers apply to new bookings made and deposited between 12:01am EST November 20 2023 to 11:59pm PST December 04 2023, for select trips departing between December 1 2023 – December 14 2024, excluding travel between December 18 2023 – January 5 2024. The following exclusions apply:
i. Select Australia trips operated by KEW, ATA or JOOB: PKBB-B, PKBL-B, PKOL-B, PKOW-B, PKRB, PKFK, PKOB, PKOD, PKOR, PKOP, PKODC, PKOPC, PP10
ii. Polar trips in Antarctica and the Arctic, including the following trips operated by Adventure Canada: SBKG, SBKH, SBKO, SBKW
iii. Short-Break Adventures (excluding XMHA)
iv. Tailor-Made Experiences
v. Urban Adventures
All offers apply to the trip price only and cannot be used in conjunction with any other offer or discount. Credit Holders can use any valid discounts or promotions, except where we are honoring their original price. For more information about how to redeem your credit visit our Credit Redemption page. All offers apply to land element of trip only and cannot be redeemed against flights, additional accommodation, transfers, travel insurance or local payments/kittys. These offers are only available to bookings made in USD or CAD. Trips are subject to availability and confirmation by Intrepid Travel at time of booking. If you wish to cancel and rebook your trip or change dates outside the promotional period, you will be required to pay the full cost towards the new trip. Except as set out expressly above, Intrepid Travel's Booking Conditions apply. Travel documents & vaccination requirements are the responsibility of the individual traveler.

Last Minute Travel Deals

Mention Promo Code: PT7580

Last Minute Travel Deals

Promotion Details

For a limited time, select departures discounted from original price. You'll have to be quick though, these discounts are one-off deals that can disappear at any time. You'll need to pay in full at the time of booking. But other than that, there's nothing stopping you from jumping headfirst into a last-minute adventure. Plus as always receive our AffordableTours.com 5% extra savings. Discount is reflected on website pricing. Not all dates will qualify, please contact your Travel Consultant for full details.

Must Book By Sun, Dec 31, 2023

View Promotion Terms & Conditions ›

Valid on select departure dates only. Discount is reflected on website pricing. Offer is capacity controlled and may be modified or withdrawn at any time. Applicable to new bookings only. Other restrictions may apply.

×

$2,040

Get Quote
Saturday,
Dec 14, 2024
Saturday,
Dec 28, 2024
Deals

Promotions For This Departure

Start Date
End Date
Brochure
Land Price
Quote

From

Saturday,
Dec 14, 2024

To

Saturday,
Dec 28, 2024

$2,040

Get Quote

Current Promotions

Call or submit a quote for award-winning value and service!

Winter Sale: Save up to 20% On Intrepid Vacations

Mention Promo Code: PT10409

Winter Sale: Save up to 20% On Intrepid Vacations

Promotion Details

During this Winter Sale, make your dream trip a reality with discounts ranging up to 20% off your next Intrepid adventure. Plus receive our AffordableTours.com everyday 5% savings. (Not all dates or itineraries will qualify, please contact your travel consultant for applicable vacations.)

Must Book By Mon, Dec 04, 2023

View Promotion Terms & Conditions ›

Offers apply to new bookings made and deposited between 12:01am EST November 20 2023 to 11:59pm PST December 04 2023, for select trips departing between December 1 2023 – December 14 2024, excluding travel between December 18 2023 – January 5 2024. The following exclusions apply:
i. Select Australia trips operated by KEW, ATA or JOOB: PKBB-B, PKBL-B, PKOL-B, PKOW-B, PKRB, PKFK, PKOB, PKOD, PKOR, PKOP, PKODC, PKOPC, PP10
ii. Polar trips in Antarctica and the Arctic, including the following trips operated by Adventure Canada: SBKG, SBKH, SBKO, SBKW
iii. Short-Break Adventures (excluding XMHA)
iv. Tailor-Made Experiences
v. Urban Adventures
All offers apply to the trip price only and cannot be used in conjunction with any other offer or discount. Credit Holders can use any valid discounts or promotions, except where we are honoring their original price. For more information about how to redeem your credit visit our Credit Redemption page. All offers apply to land element of trip only and cannot be redeemed against flights, additional accommodation, transfers, travel insurance or local payments/kittys. These offers are only available to bookings made in USD or CAD. Trips are subject to availability and confirmation by Intrepid Travel at time of booking. If you wish to cancel and rebook your trip or change dates outside the promotional period, you will be required to pay the full cost towards the new trip. Except as set out expressly above, Intrepid Travel's Booking Conditions apply. Travel documents & vaccination requirements are the responsibility of the individual traveler.

Last Minute Travel Deals

Mention Promo Code: PT7580

Last Minute Travel Deals

Promotion Details

For a limited time, select departures discounted from original price. You'll have to be quick though, these discounts are one-off deals that can disappear at any time. You'll need to pay in full at the time of booking. But other than that, there's nothing stopping you from jumping headfirst into a last-minute adventure. Plus as always receive our AffordableTours.com 5% extra savings. Discount is reflected on website pricing. Not all dates will qualify, please contact your Travel Consultant for full details.

Must Book By Sun, Dec 31, 2023

View Promotion Terms & Conditions ›

Valid on select departure dates only. Discount is reflected on website pricing. Offer is capacity controlled and may be modified or withdrawn at any time. Applicable to new bookings only. Other restrictions may apply.

×

$2,040

Get Quote
Wednesday,
Dec 18, 2024
Wednesday,
Jan 01, 2025
Deals

Promotions For This Departure

Start Date
End Date
Brochure
Land Price
Quote

From

Wednesday,
Dec 18, 2024

To

Wednesday,
Jan 01, 2025

$2,495

Get Quote

Current Promotions

Call or submit a quote for award-winning value and service!

Winter Sale: Save up to 20% On Intrepid Vacations

Mention Promo Code: PT10409

Winter Sale: Save up to 20% On Intrepid Vacations

Promotion Details

During this Winter Sale, make your dream trip a reality with discounts ranging up to 20% off your next Intrepid adventure. Plus receive our AffordableTours.com everyday 5% savings. (Not all dates or itineraries will qualify, please contact your travel consultant for applicable vacations.)

Must Book By Mon, Dec 04, 2023

View Promotion Terms & Conditions ›

Offers apply to new bookings made and deposited between 12:01am EST November 20 2023 to 11:59pm PST December 04 2023, for select trips departing between December 1 2023 – December 14 2024, excluding travel between December 18 2023 – January 5 2024. The following exclusions apply:
i. Select Australia trips operated by KEW, ATA or JOOB: PKBB-B, PKBL-B, PKOL-B, PKOW-B, PKRB, PKFK, PKOB, PKOD, PKOR, PKOP, PKODC, PKOPC, PP10
ii. Polar trips in Antarctica and the Arctic, including the following trips operated by Adventure Canada: SBKG, SBKH, SBKO, SBKW
iii. Short-Break Adventures (excluding XMHA)
iv. Tailor-Made Experiences
v. Urban Adventures
All offers apply to the trip price only and cannot be used in conjunction with any other offer or discount. Credit Holders can use any valid discounts or promotions, except where we are honoring their original price. For more information about how to redeem your credit visit our Credit Redemption page. All offers apply to land element of trip only and cannot be redeemed against flights, additional accommodation, transfers, travel insurance or local payments/kittys. These offers are only available to bookings made in USD or CAD. Trips are subject to availability and confirmation by Intrepid Travel at time of booking. If you wish to cancel and rebook your trip or change dates outside the promotional period, you will be required to pay the full cost towards the new trip. Except as set out expressly above, Intrepid Travel's Booking Conditions apply. Travel documents & vaccination requirements are the responsibility of the individual traveler.

Last Minute Travel Deals

Mention Promo Code: PT7580

Last Minute Travel Deals

Promotion Details

For a limited time, select departures discounted from original price. You'll have to be quick though, these discounts are one-off deals that can disappear at any time. You'll need to pay in full at the time of booking. But other than that, there's nothing stopping you from jumping headfirst into a last-minute adventure. Plus as always receive our AffordableTours.com 5% extra savings. Discount is reflected on website pricing. Not all dates will qualify, please contact your Travel Consultant for full details.

Must Book By Sun, Dec 31, 2023

View Promotion Terms & Conditions ›

Valid on select departure dates only. Discount is reflected on website pricing. Offer is capacity controlled and may be modified or withdrawn at any time. Applicable to new bookings only. Other restrictions may apply.

×

$2,495

Get Quote
Friday,
Dec 20, 2024
Friday,
Jan 03, 2025
Deals

Promotions For This Departure

Start Date
End Date
Brochure
Land Price
Quote

From

Friday,
Dec 20, 2024

To

Friday,
Jan 03, 2025

$2,495

Get Quote

Current Promotions

Call or submit a quote for award-winning value and service!

Winter Sale: Save up to 20% On Intrepid Vacations

Mention Promo Code: PT10409

Winter Sale: Save up to 20% On Intrepid Vacations

Promotion Details

During this Winter Sale, make your dream trip a reality with discounts ranging up to 20% off your next Intrepid adventure. Plus receive our AffordableTours.com everyday 5% savings. (Not all dates or itineraries will qualify, please contact your travel consultant for applicable vacations.)

Must Book By Mon, Dec 04, 2023

View Promotion Terms & Conditions ›

Offers apply to new bookings made and deposited between 12:01am EST November 20 2023 to 11:59pm PST December 04 2023, for select trips departing between December 1 2023 – December 14 2024, excluding travel between December 18 2023 – January 5 2024. The following exclusions apply:
i. Select Australia trips operated by KEW, ATA or JOOB: PKBB-B, PKBL-B, PKOL-B, PKOW-B, PKRB, PKFK, PKOB, PKOD, PKOR, PKOP, PKODC, PKOPC, PP10
ii. Polar trips in Antarctica and the Arctic, including the following trips operated by Adventure Canada: SBKG, SBKH, SBKO, SBKW
iii. Short-Break Adventures (excluding XMHA)
iv. Tailor-Made Experiences
v. Urban Adventures
All offers apply to the trip price only and cannot be used in conjunction with any other offer or discount. Credit Holders can use any valid discounts or promotions, except where we are honoring their original price. For more information about how to redeem your credit visit our Credit Redemption page. All offers apply to land element of trip only and cannot be redeemed against flights, additional accommodation, transfers, travel insurance or local payments/kittys. These offers are only available to bookings made in USD or CAD. Trips are subject to availability and confirmation by Intrepid Travel at time of booking. If you wish to cancel and rebook your trip or change dates outside the promotional period, you will be required to pay the full cost towards the new trip. Except as set out expressly above, Intrepid Travel's Booking Conditions apply. Travel documents & vaccination requirements are the responsibility of the individual traveler.

Last Minute Travel Deals

Mention Promo Code: PT7580

Last Minute Travel Deals

Promotion Details

For a limited time, select departures discounted from original price. You'll have to be quick though, these discounts are one-off deals that can disappear at any time. You'll need to pay in full at the time of booking. But other than that, there's nothing stopping you from jumping headfirst into a last-minute adventure. Plus as always receive our AffordableTours.com 5% extra savings. Discount is reflected on website pricing. Not all dates will qualify, please contact your Travel Consultant for full details.

Must Book By Sun, Dec 31, 2023

View Promotion Terms & Conditions ›

Valid on select departure dates only. Discount is reflected on website pricing. Offer is capacity controlled and may be modified or withdrawn at any time. Applicable to new bookings only. Other restrictions may apply.

×

$2,495

Get Quote
Sunday,
Dec 22, 2024
Sunday,
Jan 05, 2025
Deals

Promotions For This Departure

Start Date
End Date
Brochure
Land Price
Quote

From

Sunday,
Dec 22, 2024

To

Sunday,
Jan 05, 2025

$2,495

Get Quote

Current Promotions

Call or submit a quote for award-winning value and service!

Winter Sale: Save up to 20% On Intrepid Vacations

Mention Promo Code: PT10409

Winter Sale: Save up to 20% On Intrepid Vacations

Promotion Details

During this Winter Sale, make your dream trip a reality with discounts ranging up to 20% off your next Intrepid adventure. Plus receive our AffordableTours.com everyday 5% savings. (Not all dates or itineraries will qualify, please contact your travel consultant for applicable vacations.)

Must Book By Mon, Dec 04, 2023

View Promotion Terms & Conditions ›

Offers apply to new bookings made and deposited between 12:01am EST November 20 2023 to 11:59pm PST December 04 2023, for select trips departing between December 1 2023 – December 14 2024, excluding travel between December 18 2023 – January 5 2024. The following exclusions apply:
i. Select Australia trips operated by KEW, ATA or JOOB: PKBB-B, PKBL-B, PKOL-B, PKOW-B, PKRB, PKFK, PKOB, PKOD, PKOR, PKOP, PKODC, PKOPC, PP10
ii. Polar trips in Antarctica and the Arctic, including the following trips operated by Adventure Canada: SBKG, SBKH, SBKO, SBKW
iii. Short-Break Adventures (excluding XMHA)
iv. Tailor-Made Experiences
v. Urban Adventures
All offers apply to the trip price only and cannot be used in conjunction with any other offer or discount. Credit Holders can use any valid discounts or promotions, except where we are honoring their original price. For more information about how to redeem your credit visit our Credit Redemption page. All offers apply to land element of trip only and cannot be redeemed against flights, additional accommodation, transfers, travel insurance or local payments/kittys. These offers are only available to bookings made in USD or CAD. Trips are subject to availability and confirmation by Intrepid Travel at time of booking. If you wish to cancel and rebook your trip or change dates outside the promotional period, you will be required to pay the full cost towards the new trip. Except as set out expressly above, Intrepid Travel's Booking Conditions apply. Travel documents & vaccination requirements are the responsibility of the individual traveler.

Last Minute Travel Deals

Mention Promo Code: PT7580

Last Minute Travel Deals

Promotion Details

For a limited time, select departures discounted from original price. You'll have to be quick though, these discounts are one-off deals that can disappear at any time. You'll need to pay in full at the time of booking. But other than that, there's nothing stopping you from jumping headfirst into a last-minute adventure. Plus as always receive our AffordableTours.com 5% extra savings. Discount is reflected on website pricing. Not all dates will qualify, please contact your Travel Consultant for full details.

Must Book By Sun, Dec 31, 2023

View Promotion Terms & Conditions ›

Valid on select departure dates only. Discount is reflected on website pricing. Offer is capacity controlled and may be modified or withdrawn at any time. Applicable to new bookings only. Other restrictions may apply.

×

$2,495

Get Quote
Wednesday,
Dec 25, 2024
Wednesday,
Jan 08, 2025
Deals

Promotions For This Departure

Start Date
End Date
Brochure
Land Price
Quote

From

Wednesday,
Dec 25, 2024

To

Wednesday,
Jan 08, 2025

$2,495

Get Quote

Current Promotions

Call or submit a quote for award-winning value and service!

Winter Sale: Save up to 20% On Intrepid Vacations

Mention Promo Code: PT10409

Winter Sale: Save up to 20% On Intrepid Vacations

Promotion Details

During this Winter Sale, make your dream trip a reality with discounts ranging up to 20% off your next Intrepid adventure. Plus receive our AffordableTours.com everyday 5% savings. (Not all dates or itineraries will qualify, please contact your travel consultant for applicable vacations.)

Must Book By Mon, Dec 04, 2023

View Promotion Terms & Conditions ›

Offers apply to new bookings made and deposited between 12:01am EST November 20 2023 to 11:59pm PST December 04 2023, for select trips departing between December 1 2023 – December 14 2024, excluding travel between December 18 2023 – January 5 2024. The following exclusions apply:
i. Select Australia trips operated by KEW, ATA or JOOB: PKBB-B, PKBL-B, PKOL-B, PKOW-B, PKRB, PKFK, PKOB, PKOD, PKOR, PKOP, PKODC, PKOPC, PP10
ii. Polar trips in Antarctica and the Arctic, including the following trips operated by Adventure Canada: SBKG, SBKH, SBKO, SBKW
iii. Short-Break Adventures (excluding XMHA)
iv. Tailor-Made Experiences
v. Urban Adventures
All offers apply to the trip price only and cannot be used in conjunction with any other offer or discount. Credit Holders can use any valid discounts or promotions, except where we are honoring their original price. For more information about how to redeem your credit visit our Credit Redemption page. All offers apply to land element of trip only and cannot be redeemed against flights, additional accommodation, transfers, travel insurance or local payments/kittys. These offers are only available to bookings made in USD or CAD. Trips are subject to availability and confirmation by Intrepid Travel at time of booking. If you wish to cancel and rebook your trip or change dates outside the promotional period, you will be required to pay the full cost towards the new trip. Except as set out expressly above, Intrepid Travel's Booking Conditions apply. Travel documents & vaccination requirements are the responsibility of the individual traveler.

Last Minute Travel Deals

Mention Promo Code: PT7580

Last Minute Travel Deals

Promotion Details

For a limited time, select departures discounted from original price. You'll have to be quick though, these discounts are one-off deals that can disappear at any time. You'll need to pay in full at the time of booking. But other than that, there's nothing stopping you from jumping headfirst into a last-minute adventure. Plus as always receive our AffordableTours.com 5% extra savings. Discount is reflected on website pricing. Not all dates will qualify, please contact your Travel Consultant for full details.

Must Book By Sun, Dec 31, 2023

View Promotion Terms & Conditions ›

Valid on select departure dates only. Discount is reflected on website pricing. Offer is capacity controlled and may be modified or withdrawn at any time. Applicable to new bookings only. Other restrictions may apply.

×

$2,495

Get Quote
Friday,
Dec 27, 2024
Friday,
Jan 10, 2025
Deals

Promotions For This Departure

Start Date
End Date
Brochure
Land Price
Quote

From

Friday,
Dec 27, 2024

To

Friday,
Jan 10, 2025

$2,495

Get Quote

Current Promotions

Call or submit a quote for award-winning value and service!

Winter Sale: Save up to 20% On Intrepid Vacations

Mention Promo Code: PT10409

Winter Sale: Save up to 20% On Intrepid Vacations

Promotion Details

During this Winter Sale, make your dream trip a reality with discounts ranging up to 20% off your next Intrepid adventure. Plus receive our AffordableTours.com everyday 5% savings. (Not all dates or itineraries will qualify, please contact your travel consultant for applicable vacations.)

Must Book By Mon, Dec 04, 2023

View Promotion Terms & Conditions ›

Offers apply to new bookings made and deposited between 12:01am EST November 20 2023 to 11:59pm PST December 04 2023, for select trips departing between December 1 2023 – December 14 2024, excluding travel between December 18 2023 – January 5 2024. The following exclusions apply:
i. Select Australia trips operated by KEW, ATA or JOOB: PKBB-B, PKBL-B, PKOL-B, PKOW-B, PKRB, PKFK, PKOB, PKOD, PKOR, PKOP, PKODC, PKOPC, PP10
ii. Polar trips in Antarctica and the Arctic, including the following trips operated by Adventure Canada: SBKG, SBKH, SBKO, SBKW
iii. Short-Break Adventures (excluding XMHA)
iv. Tailor-Made Experiences
v. Urban Adventures
All offers apply to the trip price only and cannot be used in conjunction with any other offer or discount. Credit Holders can use any valid discounts or promotions, except where we are honoring their original price. For more information about how to redeem your credit visit our Credit Redemption page. All offers apply to land element of trip only and cannot be redeemed against flights, additional accommodation, transfers, travel insurance or local payments/kittys. These offers are only available to bookings made in USD or CAD. Trips are subject to availability and confirmation by Intrepid Travel at time of booking. If you wish to cancel and rebook your trip or change dates outside the promotional period, you will be required to pay the full cost towards the new trip. Except as set out expressly above, Intrepid Travel's Booking Conditions apply. Travel documents & vaccination requirements are the responsibility of the individual traveler.

Last Minute Travel Deals

Mention Promo Code: PT7580

Last Minute Travel Deals

Promotion Details

For a limited time, select departures discounted from original price. You'll have to be quick though, these discounts are one-off deals that can disappear at any time. You'll need to pay in full at the time of booking. But other than that, there's nothing stopping you from jumping headfirst into a last-minute adventure. Plus as always receive our AffordableTours.com 5% extra savings. Discount is reflected on website pricing. Not all dates will qualify, please contact your Travel Consultant for full details.

Must Book By Sun, Dec 31, 2023

View Promotion Terms & Conditions ›

Valid on select departure dates only. Discount is reflected on website pricing. Offer is capacity controlled and may be modified or withdrawn at any time. Applicable to new bookings only. Other restrictions may apply.

×

$2,495

Get Quote
Sunday,
Dec 29, 2024
Sunday,
Jan 12, 2025
Deals

Promotions For This Departure

Start Date
End Date
Brochure
Land Price
Quote

From

Sunday,
Dec 29, 2024

To

Sunday,
Jan 12, 2025

$2,495

Get Quote

Current Promotions

Call or submit a quote for award-winning value and service!

Winter Sale: Save up to 20% On Intrepid Vacations

Mention Promo Code: PT10409

Winter Sale: Save up to 20% On Intrepid Vacations

Promotion Details

During this Winter Sale, make your dream trip a reality with discounts ranging up to 20% off your next Intrepid adventure. Plus receive our AffordableTours.com everyday 5% savings. (Not all dates or itineraries will qualify, please contact your travel consultant for applicable vacations.)

Must Book By Mon, Dec 04, 2023

View Promotion Terms & Conditions ›

Offers apply to new bookings made and deposited between 12:01am EST November 20 2023 to 11:59pm PST December 04 2023, for select trips departing between December 1 2023 – December 14 2024, excluding travel between December 18 2023 – January 5 2024. The following exclusions apply:
i. Select Australia trips operated by KEW, ATA or JOOB: PKBB-B, PKBL-B, PKOL-B, PKOW-B, PKRB, PKFK, PKOB, PKOD, PKOR, PKOP, PKODC, PKOPC, PP10
ii. Polar trips in Antarctica and the Arctic, including the following trips operated by Adventure Canada: SBKG, SBKH, SBKO, SBKW
iii. Short-Break Adventures (excluding XMHA)
iv. Tailor-Made Experiences
v. Urban Adventures
All offers apply to the trip price only and cannot be used in conjunction with any other offer or discount. Credit Holders can use any valid discounts or promotions, except where we are honoring their original price. For more information about how to redeem your credit visit our Credit Redemption page. All offers apply to land element of trip only and cannot be redeemed against flights, additional accommodation, transfers, travel insurance or local payments/kittys. These offers are only available to bookings made in USD or CAD. Trips are subject to availability and confirmation by Intrepid Travel at time of booking. If you wish to cancel and rebook your trip or change dates outside the promotional period, you will be required to pay the full cost towards the new trip. Except as set out expressly above, Intrepid Travel's Booking Conditions apply. Travel documents & vaccination requirements are the responsibility of the individual traveler.

Last Minute Travel Deals

Mention Promo Code: PT7580

Last Minute Travel Deals

Promotion Details

For a limited time, select departures discounted from original price. You'll have to be quick though, these discounts are one-off deals that can disappear at any time. You'll need to pay in full at the time of booking. But other than that, there's nothing stopping you from jumping headfirst into a last-minute adventure. Plus as always receive our AffordableTours.com 5% extra savings. Discount is reflected on website pricing. Not all dates will qualify, please contact your Travel Consultant for full details.

Must Book By Sun, Dec 31, 2023

View Promotion Terms & Conditions ›

Valid on select departure dates only. Discount is reflected on website pricing. Offer is capacity controlled and may be modified or withdrawn at any time. Applicable to new bookings only. Other restrictions may apply.

×

$2,495

Get Quote
Call or submit a quote for award-winning value and service!
Winter Sale: Save up to 20% On Intrepid Vacations
Mention Promo Code: PT10409

Winter Sale: Save up to 20% On Intrepid Vacations
Winter Sale: Save up to 20% On Intrepid Vacations
Promotion Details
During this Winter Sale, make your dream trip a reality with discounts ranging up to 20% off your next Intrepid adventure. Plus receive our AffordableTours.com everyday 5% savings. (Not all dates or itineraries will qualify, please contact your travel consultant for applicable vacations.)
Must Book By Mon, Dec 04, 2023
View Promotion Terms & Conditions ›
Offers apply to new bookings made and deposited between 12:01am EST November 20 2023 to 11:59pm PST December 04 2023, for select trips departing between December 1 2023 – December 14 2024, excluding travel between December 18 2023 – January 5 2024. The following exclusions apply:
i. Select Australia trips operated by KEW, ATA or JOOB: PKBB-B, PKBL-B, PKOL-B, PKOW-B, PKRB, PKFK, PKOB, PKOD, PKOR, PKOP, PKODC, PKOPC, PP10
ii. Polar trips in Antarctica and the Arctic, including the following trips operated by Adventure Canada: SBKG, SBKH, SBKO, SBKW
iii. Short-Break Adventures (excluding XMHA)
iv. Tailor-Made Experiences
v. Urban Adventures
All offers apply to the trip price only and cannot be used in conjunction with any other offer or discount. Credit Holders can use any valid discounts or promotions, except where we are honoring their original price. For more information about how to redeem your credit visit our Credit Redemption page. All offers apply to land element of trip only and cannot be redeemed against flights, additional accommodation, transfers, travel insurance or local payments/kittys. These offers are only available to bookings made in USD or CAD. Trips are subject to availability and confirmation by Intrepid Travel at time of booking. If you wish to cancel and rebook your trip or change dates outside the promotional period, you will be required to pay the full cost towards the new trip. Except as set out expressly above, Intrepid Travel's Booking Conditions apply. Travel documents & vaccination requirements are the responsibility of the individual traveler.
Last Minute Travel Deals
Mention Promo Code: PT7580

Last Minute Travel Deals
Last Minute Travel Deals
Promotion Details
For a limited time, select departures discounted from original price. You'll have to be quick though, these discounts are one-off deals that can disappear at any time. You'll need to pay in full at the time of booking. But other than that, there's nothing stopping you from jumping headfirst into a last-minute adventure. Plus as always receive our AffordableTours.com 5% extra savings. Discount is reflected on website pricing. Not all dates will qualify, please contact your Travel Consultant for full details.
Must Book By Sun, Dec 31, 2023
View Promotion Terms & Conditions ›
Valid on select departure dates only. Discount is reflected on website pricing. Offer is capacity controlled and may be modified or withdrawn at any time. Applicable to new bookings only. Other restrictions may apply.
Book With Flexibility
Peace of Mind
Avoid fees and frustration with cancellations up to 56 days before departure on select eligible trips and easy deposit transfer.
Change Destination / Vacation
Change to a different destination or vacation.
Change Dates
Choose new departure dates if your plans change.
Great Service
Award-winning service, low prices, client satisfaction
Tour Itinerary
This tour eliminates guess work and immerses you in the must-sees, must-tastes and must-meets of this beautiful country. In other words, the best stuff. Like summiting Lion Rock in Sigiriya, cycling through sprawling ancient city ruins in Anuradhapura and touring massive granite Buddha carvings in Polonnaruwa. But the best doesn't just mean the biggest. The best is also having lunch with a Tamil tea worker in their home, relaxing with a cold beer and your feet in the sand in Mirissa and hiking between plantations and villages in Haputale. In fact, we think the best is doing all that and more in one 15-day tour.
Day 1

Negombo

Ayubowan! Welcome to Sri Lanka. Your adventure begins in the town of Negombo, located close to the international airport. There are no activities planned until the important welcome meeting at 5.30 pm. Those who arrive early can get into the spirit of seaside Sri Lanka by observing the local fishing craft and perhaps feasting on fresh seafood. The beautiful surrounding countryside is best explored on a bicycle, which you can rent with help from the hotel reception.

Day 2

Anuradhapura

You will leave Negombo after breakfast, and along the way visit the Negombo Fish Markets. Your private vehicle takes you to ancient Anuradhapura via the small town of Chilaw. Those keen on history and archaeology might like to visit Mihintale, the sacred birthplace of Sri Lankan Buddhism, a recommended optional activity. The price of this will depend on the number of people sharing the vehicle.
Meals: Breakfast

Day 3

Anuradhapura

A guided bicycle tour of the city will take place today. Among the ruins, you'll see the sacred old Bo Tree, a spiritual reminder of the beginnings of Buddhism in Sri Lanka, and the inspiration for Anuradhapura's great buildings. The ruins themselves are spread over quite an area, some in woodland settings and others appearing park-like with columns and ponds dotted about.
Meals: Breakfast

Day 4

Polonnaruwa

Travel on to Polonnaruwa, the capital of the Indian Chola Dynasty after Anuradhapura was conquered in the late 10th century. These ruins are close together and generally in much better repair than those you have just seen. Cycling amid the remains of 1000-year-old Polonnaruwa is once again the best way to get around. Once the heat of the day has eased you'll visit more palaces, temples, and stupas. A likely highlight will be the massive stone Buddhas: 14-metre-high granite carvings of the iconic reclining Buddha which represent the zenith of Sinhalese rock carving. You'll also visit the well laid-out museum, which has scale models of many of the buildings to show how they would have existed in their time.
Meals: Breakfast

Day 5

Dambulla

Depart Polonnaruwa this morning and travel to Dambulla by private vehicle. Explore the amazing Dambulla Cave Temples which are located high on a stone cliff face, with numerous steps to enter. Some 150 Buddha images adorn the five caves, with fascinating frescoes and paintings on the walls and roofs. In the afternoon, you may like to relax by the hotel pool or take an optional wildlife jeep safari to Minneriya, Kaudulla, or Eco National Park where you might spot some wild elephants with a bit of luck. Which park is available to visit depends on the season, but both Minneriya and Kaudulla are within easy reach of Dambulla. 
Meals: Breakfast

Day 6

Sigiriya – Kandy

Early this morning, before the heat is too intense, head to Sigiriya. This ruined fortress is one of Sri Lanka's premier sights. Those who make it to the top are rewarded with astounding views. Make sure you are wearing sturdy footwear, as this is a very steep climb with some uneven slopes. Those unable to climb to the top can explore the gardens at the base of the rock and still get some fantastic shots of the fortress from below. Return to the hotel to freshen up before heading to Kandy. On the way, there's the option of stopping at one of the region's wonderful spice gardens for lunch and to learn about the medicinal properties of ingredients used in cooking and treatments. In beautifully located Kandy, visit the Dalada Maligawa (aka Temple of the Tooth), Sri Lanka's most important Buddhist site, and mingle with the white-clad pilgrims who come here to worship. Time permitting, you'll have the option of visiting the National Museum or the world-class Botanical Gardens.

Day 7

Kandy

Today you will visit a nearby tea factory and take a guided tour to learn about the production of Sri Lanka's best-known beverage. Of course, you will also sample some of the delicious varieties while you're here. Your hotel in Kandy, located far from the noise and bustle of the city, is a great place to unwind with lovely views over the town.
Meals: Breakfast

Day 8

Bandarawela

Start your day with a scenic train journey to Bandarawela, passing through tea plantations and winding along mountains into the highlands. Once in Bandarawela, you will visit a local home for a cooking demonstration to learn some secrets of traditional Sri Lankan cuisine. Enjoy the delicious meal afterward.
Meals: Breakfast Dinner

Day 9

Haputale

Drive to the starting point for our walk today. This hike takes you through picturesque tea plantations and small Tamil villages. Lunch will be arranged at Tamil tea worker's house. Tonight's accommodation is in a comfortable local lodge.Total walk distance: 12km Time: 4-5 hours
Meals: Breakfast Dinner

Day 10

Udawalawe Jungle Camp

Embrace an early start this morning and take the train to Idalgashinna. Take a walk to explore more of the beautiful surroundings of Sri Lanka's Hill Country (walk will take approximately 4.5 hours). Enjoy this chance to meet the tea pickers along the way and stop for an included lunch in Haldummulla. After eating, make the drive to tonight's jungle camp accommodation at Udawalawe, stopping en route at Diyaluma Falls. Your accommodation this evening is a lake-facing camp that backs onto a forest reserve where many herbs used in ayurvedic medicine are grown. When you arrive, you can choose to go on a short tour of the local village.
Meals: Breakfast Dinner

Day 11

Mirissa

There's a chance this morning to take an optional excursion to Udawalawe National Park to look for elephants, just keep in mind that participating will require a wake-up call of around 4.30 am. Alternatively, you could sleep in and then choose to visit a local home to watch curd being made, or head to a nearby ayurvedic medicine manufacturing centre. Speak to your leader about these optional activities in advance for details. Later, set off to Mirissa by private bus. This is your paradise for two days of relaxation, with your comfortable accommodation just metres from the water.
Meals: Breakfast

Day 12

Mirissa

Enjoy a day of beach splendour in Mirissa. The beach itself is a long curve of sand with lovely clear waters for swimming – a great spot to watch the sunset. Consider taking a bicycle ride or tuk-tuk to nearby Weligama, where colourful fishing boats bring fresh fish to sell along the shore or Explore the UNESCO World Heritage coastal city of Galle by bicycle. From September to April there is an optional whale-watching excursion. Please ask your leader as you'll need to book at least one day in advance.
Meals: Breakfast

Day 13

Galle

Head further down the coast. Arrive in Galle, home to an impressive World Heritage-listed Dutch fort with extensive walls and many interesting old buildings. Along the way to drop into a centuries-old Buddhist temple and meet our local artisan friend Mr Sunil. A traditional woodcarving expert, he will take you through a practical demonstration of the craft and encourage you to give it a go yourself. In the evening, enjoy a stroll around the historic fort and watch the sunset from the ramparts.
Meals: Breakfast

Day 14

Colombo

Leaving Galle, we travel on to Colombo by train, the nation's capital. Stop by some of the city's main sights on a bus tour including Independence Square, Parliament, and past the National Museum, finishing with a shopping opportunity for a good cause at the Barefoot Fairtrade Store. Here you can find a collection of handicrafts from around the country and support small cottage industries. If you are lucky enough to be in Colombo on a Saturday, visit Good Market, a local market full of stalls showcasing social enterprises and responsible businesses. Tonight there's an optional final group dinner to celebrate your journey together.
Meals: Breakfast

Day 15

Colombo

Your trip comes to an end today, with no activities planned. If you'd like to stay longer, just speak to your booking agent.
Anuradhapura - Bodhi Tree Temple
Anuradhapura - Bike tour
Polonnaruwa - Bike Tour
Dambulla - Cave Temples
Kandy - Temple of the Tooth
Sigiriya - Lion Rock Fortress Visit
Kandy - Tea factory visit
Bandarawela - Cooking demonstration & local meal
Kandy to Bandarawela – Scenic train ride
Hill Country trek
Galle - Walking tour
Galle - Traditional Sri Lankan Wood Carving - demonstration and participation
Colombo - City tour by bus
Meals
12 Breakfast(s) Included
2 Lunch(es) Included
3 Dinner(s) Included

Style: Original

Health and Safety Protocols for Intrepid Tours
Protection against COVID-19 as well as other transmissible diseases requires enhanced protocols in hygiene and sanitation. We will put in place additional measures, in line with government health advice and with global health authorities (including the WHO and CDC) to ensure that we maintain the highest standards of cleanliness and hygiene.
Hand Hygiene
Handwashing is one of the most important safety measures to prevent the spread of disease. Intrepid will actively reinforce its importance by:
Implementing a handwashing policy that dictates when, how often and for how long all staff, leaders and crew must wash their hands on-trip.
Promote the importance of hand hygiene to customers through signage and online customer material.
Contract suppliers that have hand hygiene protocols in place
Contract suppliers that provide hand sanitizer in public places (where applicable)
Educate staff, leaders, crew and suppliers on the importance of hand hygiene via training.
Respiratory Hygiene
Practicing good respiratory hygiene prevents the spread of disease by reducing the number of droplets in the air when you sneeze or cough. Intrepid will:
Actively reinforce its importance to customers through signage and online customer material.
Educate staff, leaders, crew and suppliers on the importance of respiratory hygiene via training.
Contract suppliers who have respiratory hygiene protocols in place.
Masks
In addition, in areas with high community transmission and/or places that are difficult to maintain physical distancing, we recommend the the following at-risk people also wear them. Intrepid follows the advice of the World Health Organisation (WHO) that masks should only be used as part of a comprehensive prevention strategy and that the use of a mask alone is not sufficient to prevent the spread of COVID-19. Physical distancing, hand hygiene and respiratory hygiene must also form part of the strategy.
Medical/Surgical Masks
On our trips, regardless of destination, the following people must wear medical/surgical masks:
Anyone who develops symptoms of COVID-19 regardless of whether or not they have been tested yet.
People caring for people with suspected or confirmed COVID-19 cases (outside of hospitals/clinics).
In addition, in areas with high community transmission and/or places that are difficult to maintain physical distancing, we recommend the following at-risk people also wear them.
People over 60
People with underlying health conditions
Intrepid will:
Provide medical/surgical masks as part of the First Aid Kits carried by leaders.
Educate leaders, crew, staff and customers on the correct method to wear, handle and dispose of a mask.
Require all customers, leaders and staff to comply with any local regulations or requirements that require the use of a mask in public or in certain places
Fabric Masks
Intrepid follows the advice of the World Health Organisation (WHO) that it is not necessary for the public to wear fabric masks generally.
However in certain circumstances, in places where community transmission of COVID-19 is high and/or physical distancing is not possible (e.g. on public transport, in shops or in other confined environments) then a fabric mask can be a useful barrier to prevent the spread of virus.
Fabric masks be purchased commercially or handmade and are generally not standardized like medical masks. Fabric masks should:
Cover the nose, mouth, and chin
Be secured with elastic loops or ties
Include multiple layers
Be washable and reusable.
Sanitation
Protection against COVID-19, as well as other transmissible diseases, requires enhanced sanitation processes. Intrepid will take the following measures:
Require all suppliers to detail their cleaning and sanitation protocols
Audit/monitor all suppliers on their cleanliness and sanitation.
All cleaning and disinfecting products must be approved by health authorities (e.g. WHO).
Accomodation
All rooms must be thoroughly cleaned between guests with all high touch surfaces in shared areas regularly cleaned and disinfected.
Hand sanitizer should be available in public areas.
There must be a process in place for customers to escalate any concerns regarding hygiene or sanitation.
Staff must be trained and able to answer questions regarding safety protocols in place.
Camping
All tents must be thoroughly cleaned and disinfected between use.
If staying at a campground, ensure all bathrooms are well stocked with hand soap and paper towels. If the area is remote, with limited facilities and/or minimal staffing, then customers should be informed to bring their own hygiene equipment.
Transport
All mini buses, transfers, charters, overland trucks must be thoroughly cleaned between guests with all high touch surfaces in shared areas regularly cleaned and disinfected.
Hand sanitizer should be made available
Close top bins with bin liners should be available on board and disposed of at every stop
Restaurants
Must be thoroughly cleaned at the end of each day
Tables and chairs must be disinfected after each guest use
Avoid buffets where possible. If buffets are used, prevent customers from handling food and operating machines (e.g. self-serve coffee stations)
Either disinfect shared use objects (e.g. table salt) between guest use. Where possible, Intrepid will try to source safe alternatives to single serve packaging.
Staff must be trained and able to answer questions regarding safety protocols in place.
Preferred: Provide hand sanitizer to guests at the door before entry
Activities
All equipment must be thoroughly cleaned and disinfected between guest us
Staff must be trained and able to answer questions regarding safety protocols in place.
Contactless/low touch
Limiting the number of surfaces touched by large numbers of people helps prevent the spread of disease. Therefore, it is important to proactively move towards contactless or low touch solutions for travel. Intrepid will:
Prioritise contactless/low touch as a key feature when sourcing new tech or solutions.
Brand Material
Remove any paperwork required on the ground (e.g. signing forms, feedback cards)
If details must be entered using a shared device (e.g. insurance details), then it must be disinfected between each customer. Preference is to move entirely to digital solutions.
Contracting
Accommodation should provide online check in (no paperwork)
Contactless keys (e.g. QR codes)
Contactless tech (e.g. lights)
Online ticketing for attractions and transport
Online payment
Physical Distancing
Physical distancing is important in preventing the spread of COVID-19 as it can be transmitted via droplets sprayed when coughing, sneezing, singing, yelling etc…
Intrepid will take the following measures:
Require all suppliers to detail their physical distancing protocols
Follow local regulations and advice on the need for physical distancing.
Accommodation
Intrepid operates product that is based on twin share accommodation and allows single travellers the chance to share accommodation with a stranger.
We will continue to offer this as an option. Single supplements are available for single travellers who do not wish to share a room. We will work closely with accommodation suppliers to ensure increased availability of single rooms.
Camping
Consider whether it is appropriate to offer single tents for solo travellers as customers will be much closer together than in a traditional room.
Consider whether staggering meal times may reduce the number of people sharing a dining tent.
Transport
Intrepid will consider the following factors when designing or amending transport options on trips.
Local laws or requirements regarding physical distancing on transport
Hygiene protocols of the transport provider
Level of active community transmission in the destination
Possible risks include:
Using designated seating on transport. Customers have assigned seats throughout the trip.
If trip is longer than 15 minutes and air conditioning is available, it must be set to external airflow rather than to recirculation or windows should be opened for the duration of the trip.
Designing or amending itineraries to reduce the duration of travel.
Increasing the size of the vehicle, using multiple vehicles.
In Public
Educate all leaders, crew, staff and customers to maintain a 1.5m distance wherever practical in public (e.g. queueing at a museum).
Proactively design product to avoid crowds by visiting attractions at off-peak times.
Proactively design product to avoid crowds on public transport or at airports where practical.
Restaurants
Follow local regulations on table spacing and guest seating in restaurants. Wherever possible, try to ensure groups are sitting at their own table without strangers in restaurants.
Proactively design product that focuses on experiences that assist with physical distancing (e.g. picnics over crowded marketplaces) if relevant for that destination.
Health Screening & Tracking
Screening for COVID-19 helps isolate anyone with COVID-19 symptoms and stops the spread of disease. It is likely to become more common for future travellers.
Pre-Departure (Brand Material)
Customers should be informed as part of 'Essential Trip Information (ETIs) or other similar trip notes if their trip is likely to include any of the following:
Testing for COVID-19 before being able to pass through immigration and/or board planes.
Negative test results to be uploaded for visa purposes.
Thermal temperature checks in airports, train or bus stations, major hotels or attractions.
Pre-Departure (Customers)
Pre-departure, all customers are required to fill out an online questionnaire ("self- declaration/assessment" form) to identify any high-risk customers before travel.
Extra qualifiers will be included to address customers with symptoms that can be contributed to pre-existing conditions (e.g. breathlessness to asthma).
Customers answering YES to any question should be removed from the departure and appropriate arrangements made.
COVID-19 Testing
Intrepid will not require a negative COVID-19 test as proof of health from customers or leaders at this stage unless it is required by local law or regulations.
This is partially due to the lack of availability of testing for people with no symptoms in many parts of the world and may change in due course.
On Trip
Ask customers, leaders, crew and staff to monitor their own health
Display appropriate signage on COVID-19 symptoms
Educate leaders, crew and staff on how to identify COVID-19 symptoms
Describe COVID-19 symptoms in group meetings
Removal of customers, leaders, crew
If customers, leaders or crew show symptoms of COVID-19 and are either unable to or unwilling to be tested, Intrepid reserves the right to remove them from our trips to prevent any risk to others.
Flexible Booking Conditions
Customers will be supported by flexible booking conditions to stay home if unwell or displaying symptoms
Flexible Work Conditions
Intrepid will support leaders and crew to stay home rather than lead a trip if they are unwell or displaying symptoms. Schedules will need to be created with back up availability of leaders/crew.
Data Collection & Health Tracking
Intrepid will assist government health departments in tracking and tracing any customers, staff, leaders, crew or suppliers at risk of contracting COVID-19 via exposure to a known case and/or outbreak by providing relevant details in line with privacy laws and regulations.
COVID Tracking apps
Intrepid strongly recommends that customers and staff download COVID tracking apps (e.g. COVIDSafe in Australia, StayHomeSafe in Hong Kong) to assist in reducing the spread of disease within their communities.
Hotels (12 nights), Guesthouse (1 night), Permanent Tented Camp (with basic facilities) (1 nt)
Question: How many suitcases can I take with me on my trip?
Each person is allowed one "check-in," and one "carry-on." Remember to take all valuables with you as "carry-on", because electronic equipment, cameras, laptops, jewelry, business documents and money are not covered by the airlines' liability, so always carry them aboard with you.
Question: Is Airfare Included in the Price?
Airfare from your point of origin to and from the trip is not included in the land price.
AffordableTours.com® does not itself offer, service or administer the Travel Packages, and the ultimate terms and conditions of any Travel Package made available via the Site Offerings (including the prices quoted in connection with same) will be determined by the applicable Third-Party Travel Service Provider. AffordableTours.com® does not represent or warrant that the Price Quotes are accurate, up-to-date or free of error, or that same will be honored by the applicable Third-Party Travel Service Providers. All Price Quotes, Travel Package availability, Travel Package details/itinerary and other Content are subject to change without notice. All travel details published by and through the Site Offerings should be confirmed directly with the applicable Third-Party Travel Service Provider prior to making any travel plans. Reliance on any information made available to you by and through the Site Offerings is solely at your own risk.
There are many friendly consultants at AffordableTours.com that are ready to answer any of your questions or assist you with your reservation.

Please note: For pricing information, please submit a quote request or call to speak with a qualified travel consultant. We will not be able to send you a price quotation from this Q&A section.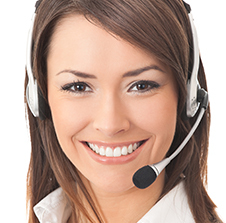 How It Works
Vacationing has never been easier or cheaper with the help of a dedicated travel consultant from AffordableTours.com
1. Free Quote
Find your perfect trip on our website and simply request a free quote. Need to speak to a live person? Call us 7 days a week at 1-800-935-2620. No robots here!
2. Dedicated Travel Consultant
Your personal travel consultant will reach out and be your point of contact for your entire travel experience from start to finish. Did we mention you'll be working with an award winning team? Sweet!
3. Lowest Price Guaranteed
Because we're one of the largest sellers of travel, we're able to give you a discount on your vacation package. No one beats our prices!
4. Stress Free Travel
Knowing you got the best deal, all that's left is for you to pack your bags and enjoy your vacation!