Dates & Prices
Start Date
End Date
Offers
Brochure
Land Price
Our Price
Quote
Nov 06, 2020
Nov 20, 2020
Call Us

$1,235

Get Our Price
Get Quote
Jan 08, 2021
Jan 22, 2021
Call Us

$1,310

Get Our Price
Get Quote
Jan 22, 2021
Feb 05, 2021
Call Us

$1,310

Get Our Price
Get Quote
Feb 05, 2021
Feb 19, 2021
Call Us

$1,310

Get Our Price
Get Quote
Feb 26, 2021
Mar 12, 2021
Call Us

$1,310

Get Our Price
Get Quote
Mar 12, 2021
Mar 26, 2021
Call Us

$1,255

Get Our Price
Get Quote
Apr 02, 2021
Apr 16, 2021
Call Us

$1,255

Get Our Price
Get Quote
Apr 16, 2021
Apr 30, 2021
Call Us

$1,255

Get Our Price
Get Quote
May 28, 2021
Jun 11, 2021
Call Us

$1,210

Get Our Price
Get Quote
Jun 18, 2021
Jul 02, 2021
Call Us

$1,210

Get Our Price
Get Quote
Jul 16, 2021
Jul 30, 2021
Call Us

$1,210

Get Our Price
Get Quote
Jul 30, 2021
Aug 13, 2021
Call Us

$1,210

Get Our Price
Get Quote
Aug 13, 2021
Aug 27, 2021
Call Us

$1,210

Get Our Price
Get Quote
Sep 03, 2021
Sep 17, 2021
Call Us

$1,210

Get Our Price
Get Quote
Sep 17, 2021
Oct 01, 2021
Call Us

$1,210

Get Our Price
Get Quote
Oct 01, 2021
Oct 15, 2021
Call Us

$1,210

Get Our Price
Get Quote
Oct 22, 2021
Nov 05, 2021
Call Us

$1,210

Get Our Price
Get Quote
Nov 05, 2021
Nov 19, 2021
Call Us

$1,210

Get Our Price
Get Quote
Nov 19, 2021
Dec 03, 2021
Call Us

$1,255

Get Our Price
Get Quote
Nov 26, 2021
Dec 10, 2021
Call Us

$1,255

Get Our Price
Get Quote
Dec 03, 2021
Dec 17, 2021
Call Us

$1,255

Get Our Price
Get Quote
Dec 10, 2021
Dec 24, 2021
Call Us

$1,255

Get Our Price
Get Quote
Dec 17, 2021
Dec 31, 2021
Call Us

$1,255

Get Our Price
Get Quote
Dec 20, 2021
Jan 03, 2022
Call Us

$1,310

Get Our Price
Get Quote
Dec 24, 2021
Jan 07, 2022
Call Us

$1,310

Get Our Price
Get Quote
Dec 27, 2021
Jan 10, 2022
Call Us

$1,310

Get Our Price
Get Quote
Dec 31, 2021
Jan 14, 2022
Call Us

$1,310

Get Our Price
Get Quote
Jan 04, 2022
Jan 18, 2022
Call Us

$1,175

Get Our Price
Get Quote
Jan 10, 2022
Jan 24, 2022
Call Us

$1,175

Get Our Price
Get Quote
Jan 11, 2022
Jan 25, 2022
Call Us

$1,175

Get Our Price
Get Quote
Jan 25, 2022
Feb 08, 2022
Call Us

$1,175

Get Our Price
Get Quote
Feb 06, 2022
Feb 20, 2022
Call Us

$1,175

Get Our Price
Get Quote
Feb 08, 2022
Feb 22, 2022
Call Us

$1,175

Get Our Price
Get Quote
Feb 20, 2022
Mar 06, 2022
Call Us

$1,175

Get Our Price
Get Quote
Apr 01, 2022
Apr 15, 2022
Call Us

$1,175

Get Our Price
Get Quote
Apr 15, 2022
Apr 29, 2022
Call Us

$1,175

Get Our Price
Get Quote
May 27, 2022
Jun 10, 2022
Call Us

$1,175

Get Our Price
Get Quote
Jun 17, 2022
Jul 01, 2022
Call Us

$1,175

Get Our Price
Get Quote
Jul 15, 2022
Jul 29, 2022
Call Us

$1,175

Get Our Price
Get Quote
Jul 29, 2022
Aug 12, 2022
Call Us

$1,175

Get Our Price
Get Quote
Aug 12, 2022
Aug 26, 2022
Call Us

$1,175

Get Our Price
Get Quote
Sep 02, 2022
Sep 16, 2022
Call Us

$1,175

Get Our Price
Get Quote
Sep 16, 2022
Sep 30, 2022
Call Us

$1,175

Get Our Price
Get Quote
Sep 30, 2022
Oct 14, 2022
Call Us

$1,175

Get Our Price
Get Quote
Oct 21, 2022
Nov 04, 2022
Call Us

$1,175

Get Our Price
Get Quote
Nov 04, 2022
Nov 18, 2022
Call Us

$1,175

Get Our Price
Get Quote
Nov 18, 2022
Dec 02, 2022
Call Us

$1,175

Get Our Price
Get Quote
Nov 25, 2022
Dec 09, 2022
Call Us

$1,175

Get Our Price
Get Quote
Dec 02, 2022
Dec 16, 2022
Call Us

$1,175

Get Our Price
Get Quote
Dec 09, 2022
Dec 23, 2022
Call Us

$1,175

Get Our Price
Get Quote
Dec 16, 2022
Dec 30, 2022
Call Us

$1,175

Get Our Price
Get Quote
Dec 19, 2022
Jan 02, 2023
Call Us

$1,175

Get Our Price
Get Quote
Dec 23, 2022
Jan 06, 2023
Call Us

$1,175

Get Our Price
Get Quote
Dec 26, 2022
Jan 09, 2023
Call Us

$1,175

Get Our Price
Get Quote
Dec 30, 2022
Jan 13, 2023
Call Us

$1,175

Get Our Price
Get Quote
Call or submit a quote for award-winning value and service!
Tour Itinerary
Trace Vietnam's eastern coastline on this 15-day Lonely Planet Experience, tackling the country from south to north and discovering the many wonders that lie along the way. From the modern chaos of Ho Chi Minh City all the way up to old-world Hanoi, you'll experience tumultuous history, colonial charm, vibrant colours, delicious food and inspiring scenery on your adventure. Take a boat cruise along the Mekong Delta, tour the backstreets of Hoi An with a local, enjoy a rural homestay in Da Bac and explore the beautiful karsts of Lan Ha Bay.
Day 1: Ho Chi Minh City
Xin chao! Welcome to Ho Chi Minh City, Vietnam. Your adventure begins with a welcome meeting at 6 pm today. As you won't be spending much time in Ho Chi Minh City, we recommend arriving a few days early to see more of this fascinating city. See the ancient pagodas and cathedrals near the former Presidential Palace, historic Dong Khoi Street, and the chaotic markets of Ben Thanh and Cholon (Chinatown). Better yet, consider taking a day trip such as Urban Adventure's Cu Chi Experience. See urbanadventures.com/destination/ho-chi-minh-city-tours for more information on the range of Ho Chi Minh City day tours.
Day 2: Mekong Delta
This morning, head away from the city and make your way to the province of Ben Tre, where you'll get on a boat to tour the canals of the Mekong Delta. This fertile area is famous for its abundance of fruit, flower and rice crops, and is known as the 'rice bowl' of Vietnam. During your boat ride you'll visit some cottage industries along the river before heading to your guesthouse. Staying in simple local accommodation close to the delta, hosted by a Vietnamese family, will be one of the highlights of your trip, giving you a taste of community life as well as the chance to enjoy a traditional home-cooked meal.
Day 3: Mekong Delta – Ho Chi Minh City – Overnight Train
Rise early to the sounds of the river coming alive, and enjoy a simple breakfast before boarding the boat back down the delta and catching a bus back to Ho Chi Minh City. Enjoy some free time in Ho Chi Minh City this afternoon, perhaps with a visit to the War Remnants Museum or Reunification Palace. If you haven't already, head to Ben Thanh Market for some delicious street food, colourful shopping and even more colourful characters. This evening, board an overnight train bound for Danang. Trains are a common form of transport for the Vietnamese, so sit back and relax into this local experience.
Day 4: Hoi An
Arrive in Danang by train and travel by minibus for approximately 1 hour to Hoi An. Hoi An was recently declared a World Heritage town and is being beautifully restored. It was a major trading port with the West from the 17th century. Today, parts of Hoi An look exactly as they did more than a century ago. Your leader will take you on a sightseeing walk through the Old Town and visit some of the city's major attractions. A sightseeing pass is included in your tour so you can visit a selection of the major sights. Hoi An is also a shopping mecca, so head down to the markets and street stalls to browse paintings, woodwork, ceramics and lanterns. It's also famous for its tailors who can make beautiful items to order, and with almost three full days here you have the chance to have some unique pieces whipped up.
Day 5: Hoi An
Wake up for a free morning to do as you please. It's a great opportunity to take a trip out to the My Son temples – a World Heritage-listed site constructed between the 4th and 14th centuries that reflects the rich cultural traditions of the Cham civilisation. In the afternoon, swap walking for cycling with a bike ride through the countryside near Hoi An. There's no better way to explore the peaceful area than on two wheels. You'll see places few tourists get the chance to see among the green rice paddies and small creeks, which will give you a true insight into rural life in Vietnam.
Day 6: Hoi An
You've got another day to explore this historic haven. Perhaps book in your final tailoring fitting this morning to make sure the threads you're getting made fit like a glove, or hire a bike for a lazy ride out to the South China Sea to relax on An Bang or Cua Dai beach. Hoi An is also known for its great food, so you could book yourself in for a cooking class to take some culinary secrets away with you. Most tours include a trip to the local food markets, and some take you on a short boat journey along the Thu Bon River. Let your local leader know what you're into and they will be able to recommend some activities to suit.
Day 7: Hue
Bid farewell to Hoi An this morning and make your way to Hue. The drive in a private vehicle will take around 5 hours. You'll be travelling on the incredible Hai Van Pass, through lush mountains and past scenic lookouts, and there'll be some good places for a photo stop. Once in Hue, you'll have a free afternoon to explore. Hue was once Vietnam's imperial capital and has a curious mix of bustling streets and tranquil enclaves. Perhaps visit the Dong Ba Market, which sells everything imaginable and is a great place to spend some time. It's important to know that Hue is renowned for its cuisine, with some delicious dishes originating from this region, including bun bo hue (Hue's delicious take on pho), and banh khoai (a filled turmeric crepe). Time to give your tastebuds a workout.
Day 8: Hue – Overnight Train
Enjoy a free day in Hue. Perhaps visit the Imperial Citadel which includes the Forbidden Purple City that was almost totally destroyed during the Vietnam War. The gaping holes left by bombs give you an idea of how much destruction occurred in this country. Another optional activity is a dragon boat cruise along the Perfume River and then a visit to Thien Mu Pagoda – the unofficial symbol of Hue. Here you'll see an active Buddhist monastery dating back to 1601 and a car belonging to the monk who tragically set himself alight in public to protest against the treatment of Buddhists. You may also like to visit one of the royal tombs, that of Emperor Tu Duc, with its central lake set amid a grove of frangipani and pine trees. This evening, take another overnight train bound for Hanoi. The journey will take approximately 12 hours.
Day 9: Hanoi
Arrive in Hanoi at about 5 am and transfer to your hotel. Once you've dropped off your bags and freshened up, embark on a walking tour of Vietnam's charming capital. Explore the 36 streets of Hanoi's Old Quarter – locally known as this because of each street originally selling a specific type of product. Continue on to the Dong Xuan Market and Hoan Kiem Lake, making sure you check out the unique architecture along the way. Hanoi has a French provincial feel left over from colonial times, but it also has a Buddhist influence and striking modern buildings. The rest of the day is yours to explore Hanoi as you please. In the evening, why not get your group together and head out to a bustling night market for some local fare. Sitting on plastic stools and eating on the roadside is a rite of passage in Vietnam.
Day 10: Da Bac
Leave Hanoi after breakfast around 8 am and make the drive to Sung Village (approximately 4 hours). There are around 70 families living at Sung Village and the majority are Dzao 'Tien' people. Farming and forest plantations are their main source of income. Enjoy lunch at your homestay then take an introductory walk around the village. After getting to know the village better, take a short trek (approximately two kilometres) to the alluring Sung Cave and visit a 100-year-old tea plantation. The trek has some steep and slippery sections so make sure you've packed suitable footwear for this activity. After a local handicraft workshop, return to your homestay accommodation for a nice hot shower and a delicious dinner.
Day 11: Hanoi
This morning, take the opportunity to encounter more of the Vietnamese highlands on a ten-kilometre (6.2 mi) trek from Sung Village to Da Bia. The first eight kilometres of the trek is on mostly flat ground along well-worn buffalo tracks. The final two kilometres gradually incline and for a period of approximately 300 metres there are some steps to climb, but the walk will be at a steady and relaxed pace. Keep an eye out for the monumental stone at the peak of Da Bia Mountain during the hike while you walk through local villages, meeting people from the ethnic Muong tribe. Stop for lunch at Da Bia before enjoying a scenic 1.5-hour boat cruise on Hoa Binh hydropower reservoir. Arrive at Thung Nai then board a bus transfer to Hanoi (approximately 2 hours), arriving at around 6 pm. This evening is free for you to explore this delightful city. Why not relax with a bia hoi (freshly brewed draught beer) at one of the microbars in the Old Quarter?
Day 12: Cat Ba Island
Get up early for the 7.30 am bus, stop for a quick break, then jump on the ferry. This morning of travel will deliver you to beautiful Cat Ba Island before midday. There's no time to waste, so begin exploring the stunning waters of Lan Ha Bay around Cat Ba. Located in the greater Halong Bay area, Lan Ha Bay is one of Vietnam's most scenic places, where limestone islands and caves rise from the emerald waters. You'll have a free afternoon to explore at your own pace, so perhaps get active on a hike, or just enjoy a dip at one of the beaches. Have a relaxing evening on Cat Ba Island.
Day 13: Cat Ba Island
This morning, head out on the water from Cat Ba and continue exploring the limestone karst scenery. Take a boat around Lan Ha Bay with an included lunch while you cruise, then get up close and personal with this striking landscape by kayak. There's the option to have a net on the side of your kayak and help out the locals' clean-up efforts. This initiative hopes to eliminate the rising amounts of plastic waste in the bay. Lan Ha and Halong Bay are on many travellers' bucket lists, and with two days in the area you'll get to tick them off yours.
Day 14: Hanoi
Rise and shine! Perhaps start your morning with a refreshing swim or a Vietnamese coffee (or both). Make sure you soak up as much sun and sand as possible, because this afternoon it's back to Hanoi by ferry and bus. Tonight you may want to head out for an optional dinner with your fellow travellers, sharing some memories and laughs over a local meal and beer.
Day 15: Hanoi
There are no activities planned for today and you're able to depart the accommodation at any time after check-out. With so much to see and do in Hanoi, we recommend that you spend an extra day or two here, and we'll be happy to organise additional accommodation (subject to availability). Urban Adventures has some great experiences in and around Hanoi, including Citadels, Karsts & Cycle, which is a great activity visiting the ancient citadel of Hoa Lu and taking a rowboat through the magnificent caves of Trang An. Head to urbanadventures.com/destination/hanoi-tours for more information.
Countries Visited
Cities Visited
Mekong Delta - Boat Cruise and Homestay
Mekong Delta - Boat Cruise Lunch
Hoi An - Old Town walking tour
Hoi An - Countryside bicycle hire
Hanoi - Old Quarter Walking Tour
Da Bac - Homestay and activities
Da Bac - Sung Cave hike
Da Bac - Sung village to Da Bia hike
Da Bac - Hoa Binh Reservoir Cruise
Da Bia - Muong Tribe Lunch
Cat Ba Island - Kayaking
Cat Ba Island - Boat trip on Lan Ha Bay
Cat Ba Island - Lan Ha Bay Lunch
Meals
2 Breakfast(s) Included
4 Lunch(es) Included
2 Dinner(s) Included

Style: Basix

Guesthouse (1 night), Homestay (1 night), Hotel (10 nights), Overnight sleeper train (2 nights)
Question: How many suitcases can I take with me on my trip?
Each person is allowed one "check-in," and one "carry-on." Remember to take all valuables with you as "carry-on", because electronic equipment, cameras, laptops, jewelry, business documents and money are not covered by the airlines' liability, so always carry them aboard with you.
Question: Is Airfare Included in the Price?
Airfare from your point of origin to and from the trip is not included in the land price.
Similar Tours Other Travelers Liked
The trip was both both educational and exciting. I very much enjoyed the sights and culture.
The itinerary was just as I expected! The guide was very good as were the accomodations
Intrepid did such a great job. I never had to worry about where I was supposed to be and it felt so good not to worry about a thing but just to enjoy myself. Our guide was extremely knowledgeable about culture and history.
Taiwan people very friendly. Accommodation were centrally located and easily accessible. Did extra activities then in brochure which was greatly.
Larus our tour guide did an excellent job and was very attentive to our needs. He is very knowledgeable and has a great sense of humor.
Our guide Tarang chandola was exceptional. Courteous, knowledgeable, organized, polite, professional and went above and beyond taking care of our needs and requests offen anticipating what that might be. He made sure we all had the best possible time and offered suggestions to meet the needs of everyone on the tour. This made the trip even more enjoyable.
AffordableTours.com® does not itself offer, service or administer the Travel Packages, and the ultimate terms and conditions of any Travel Package made available via the Site Offerings (including the prices quoted in connection with same) will be determined by the applicable Third-Party Travel Service Provider. AffordableTours.com® does not represent or warrant that the Price Quotes are accurate, up-to-date or free of error, or that same will be honored by the applicable Third-Party Travel Service Providers. All Price Quotes, Travel Package availability, Travel Package details/itinerary and other Content are subject to change without notice. All travel details published by and through the Site Offerings should be confirmed directly with the applicable Third-Party Travel Service Provider prior to making any travel plans. Reliance on any information made available to you by and through the Site Offerings is solely at your own risk.
How It Works
Vacationing has never been easier or cheaper with the help of a dedicated travel consultant from AffordableTours.com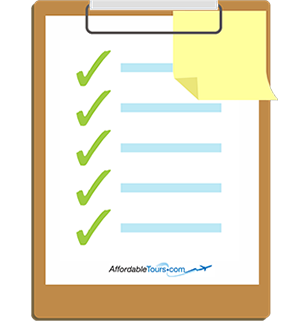 Find your perfect trip on our website and simply request a free quote. Need to speak to a live person? Call us 7 days a week at 1-800-935-2620. No robots here!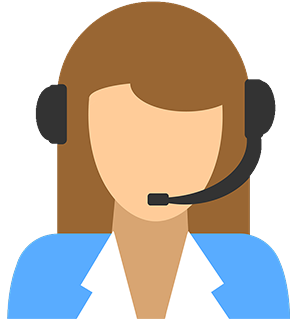 Your personal travel consultant will reach out and be your point of contact for your entire travel experience from start to finish. Did we mention you'll be working with an award winning team? Sweet!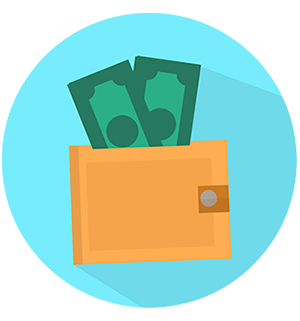 Because we're one of the largest sellers of travel, we're able to give you a discount on your vacation package. No one beats our prices!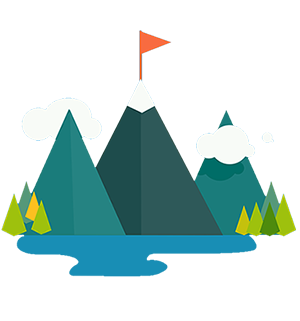 Knowing you got the best deal, all that's left is for you to pack your bags and enjoy your vacation!