Dates & Prices
Start Date
End Date
Offers
Brochure
Land Price
Our Price
Quote
Apr 05, 2021
Apr 18, 2021
Call Us

$3,175

Get Our Price
Get Quote
Apr 08, 2021
Apr 21, 2021
Call Us

$3,175

Get Our Price
Get Quote
Apr 19, 2021
May 02, 2021
Call Us

$3,175

Get Our Price
Get Quote
Apr 26, 2021
May 09, 2021
Call Us

$3,175

Get Our Price
Get Quote
May 03, 2021
May 16, 2021
Call Us

$3,175

Get Our Price
Get Quote
May 10, 2021
May 23, 2021
Call Us

$3,300

Get Our Price
Get Quote
May 17, 2021
May 30, 2021
Call Us

$3,430

Get Our Price
Get Quote
May 20, 2021
Jun 02, 2021
Call Us

$3,430

Get Our Price
Get Quote
May 24, 2021
Jun 06, 2021
Call Us

$3,430

Get Our Price
Get Quote
May 31, 2021
Jun 13, 2021
Call Us

$3,430

Get Our Price
Get Quote
Jun 07, 2021
Jun 20, 2021
Call Us

$3,430

Get Our Price
Get Quote
Jun 14, 2021
Jun 27, 2021
Call Us

$3,300

Get Our Price
Get Quote
Jun 28, 2021
Jul 11, 2021
Call Us

$3,300

Get Our Price
Get Quote
Jul 05, 2021
Jul 18, 2021
Call Us

$3,300

Get Our Price
Get Quote
Jul 12, 2021
Jul 25, 2021
Call Us

$3,300

Get Our Price
Get Quote
Jul 19, 2021
Aug 01, 2021
Call Us

$3,300

Get Our Price
Get Quote
Jul 26, 2021
Aug 08, 2021
Call Us

$3,300

Get Our Price
Get Quote
Aug 02, 2021
Aug 15, 2021
Call Us

$3,300

Get Our Price
Get Quote
Aug 09, 2021
Aug 22, 2021
Call Us

$3,300

Get Our Price
Get Quote
Aug 16, 2021
Aug 29, 2021
Call Us

$3,430

Get Our Price
Get Quote
Aug 23, 2021
Sep 05, 2021
Call Us

$3,430

Get Our Price
Get Quote
Aug 30, 2021
Sep 12, 2021
Call Us

$3,430

Get Our Price
Get Quote
Sep 02, 2021
Sep 15, 2021
Call Us

$3,430

Get Our Price
Get Quote
Sep 06, 2021
Sep 19, 2021
Call Us

$3,430

Get Our Price
Get Quote
Sep 13, 2021
Sep 26, 2021
Call Us

$3,430

Get Our Price
Get Quote
Sep 20, 2021
Oct 03, 2021
Call Us

$3,300

Get Our Price
Get Quote
Sep 27, 2021
Oct 10, 2021
Call Us

$3,175

Get Our Price
Get Quote
Oct 04, 2021
Oct 17, 2021
Call Us

$3,175

Get Our Price
Get Quote
Apr 25, 2022
May 08, 2022
Call Us

$3,175

Get Our Price
Get Quote
May 02, 2022
May 15, 2022
Call Us

$3,175

Get Our Price
Get Quote
May 09, 2022
May 22, 2022
Call Us

$3,175

Get Our Price
Get Quote
May 16, 2022
May 29, 2022
Call Us

$3,175

Get Our Price
Get Quote
May 19, 2022
Jun 01, 2022
Call Us

$3,175

Get Our Price
Get Quote
May 23, 2022
Jun 05, 2022
Call Us

$3,175

Get Our Price
Get Quote
May 30, 2022
Jun 12, 2022
Call Us

$3,175

Get Our Price
Get Quote
Jun 06, 2022
Jun 19, 2022
Call Us

$3,175

Get Our Price
Get Quote
Jun 13, 2022
Jun 26, 2022
Call Us

$3,175

Get Our Price
Get Quote
Jun 27, 2022
Jul 10, 2022
Call Us

$3,175

Get Our Price
Get Quote
Jul 04, 2022
Jul 17, 2022
Call Us

$3,175

Get Our Price
Get Quote
Jul 11, 2022
Jul 24, 2022
Call Us

$3,175

Get Our Price
Get Quote
Jul 18, 2022
Jul 31, 2022
Call Us

$3,175

Get Our Price
Get Quote
Jul 25, 2022
Aug 07, 2022
Call Us

$3,175

Get Our Price
Get Quote
Aug 01, 2022
Aug 14, 2022
Call Us

$3,175

Get Our Price
Get Quote
Aug 08, 2022
Aug 21, 2022
Call Us

$3,175

Get Our Price
Get Quote
Aug 15, 2022
Aug 28, 2022
Call Us

$3,175

Get Our Price
Get Quote
Aug 22, 2022
Sep 04, 2022
Call Us

$3,175

Get Our Price
Get Quote
Aug 29, 2022
Sep 11, 2022
Call Us

$3,175

Get Our Price
Get Quote
Sep 01, 2022
Sep 14, 2022
Call Us

$3,175

Get Our Price
Get Quote
Sep 05, 2022
Sep 18, 2022
Call Us

$3,175

Get Our Price
Get Quote
Sep 12, 2022
Sep 25, 2022
Call Us

$3,175

Get Our Price
Get Quote
Sep 19, 2022
Oct 02, 2022
Call Us

$3,175

Get Our Price
Get Quote
Sep 26, 2022
Oct 09, 2022
Call Us

$3,175

Get Our Price
Get Quote
Oct 03, 2022
Oct 16, 2022
Call Us

$3,175

Get Our Price
Get Quote
Call or submit a quote for award-winning value and service!
Tour Itinerary
The enduring phrase 'la dolce vita' - or the good life - truly captures the essence of Italy. Spend 14 days discovering the heart of all things Italian on a culturally rich adventure from the piazzas of Rome to the canals of Venice. Tour the Tuscan countryside on a leisurely cycle along Lucca's Serchio River, peer into Pisa and marvel at its Leaning Tower, take to the trails of the Cinque Terre for some stunning coastal views, and walk the Portofino Peninsula to be one with its glamourous residents. With time spent wine tasting in rural villages, ferry catching along Lake Como and relaxing among the vibrant centres of Milan and Venice, you'll soon understand why Italy remains in the hearts of all who visit.
Day 1: Rome
Buongiorno! Welcome to Italy. Crowded with ancient ruins and religious monuments, Rome still pulses to the beat of modern life and is packed with designer shops, restaurants, cafes and exciting nightlife. If you arrive early, there are plenty of things to keep you busy. Maybe save the unmissable sights for later and today do as the Romans do – sip an espresso at one of the tiny streetside cafes and sample the many flavours of gelato that colour the city. For those captivated by the 'Eternal City', throw a coin into the Trevi Fountain to ensure a return visit to Rome. Keep in mind that there will be an important welcome meeting, usually at around 6pm, where you'll meet your group leader and fellow travellers.
Day 2: Rome / Florence
Enjoy some free time in Rome or, if you wish, your group leader will be available for an orientation walk, taking in some of the best-known sights of Rome like the Colosseum, the Spanish Steps and the Roman Forum. No visit would be complete without a trip to Vatican City and St Peter's Basilica. Entry to the Basilica is free and there's a small charge to climb the dome for a breath-taking panorama over parts of the city. If there's time, visit the Vatican Museum and Sistine Chapel. In the afternoon you'll travel by train from Rome to Florence – Italy's outdoor museum (approximately 2 hours). Florence, the cultural heart of Tuscany, bursts with religious treasures and Renaissance masterpieces. It's been said that during the second millennium, a third of Europe's most important artists lived in Florence. The minds and talents of the Medicis, Leonardo da Vinci, Raphael, Brunelleschi, Machiavelli, Donatello and Michelangelo all flourished here. After checking in to your hotel, the rest of your evening is free to explore the city of the Renaissance. Food is also a major part of the city's identity, so why explore some of the Tuscan delicacies on offer with your travel pals.
Day 3: Florence
Today is a free day for you to explore all that Florence has to offer. It's impossible to see everything in this Renaissance wonderland, so take your time to work out a plan. The principal sights are easily discovered on foot – the Pitti Palace, Ponte Vecchio, Arno riverside, the many statues and monuments of the Piazza della Signoria, Palazzo Vecchio, 13th-century, the Baptistry and the Belltower, and the Santa Croce Church. Otherwise, take a visit to the Uffizi – one of the world's oldest art galleries and a work of art in itself. If you're wanting to see Michelangelo's iconic statue of David, head to the Galleria dell'Accademia. In the evening, perhaps climb the steep stairs uphill to Piazzale Michelangelo a renowned sunset view across the rooftops of Florence. Afterwards, join the locals in taking a passeggiata – a leisurely socialising stroll – perhaps between Piazza Beccaria and Piazza della Repubblica. That is, if you aren't enjoying a Tuscan meal instead.
Day 4: Florence / Lucca
No doubt there'll be more to see in Florence this morning, then this afternoon, take a train to Lucca (approximately 2 hours). Lucca is one of Tuscany's real hidden gems, with centuries-old buildings, beautiful churches, charming piazzas and narrow streets within its ancient city ramparts. You'll be captivated by this charming and medieval town. You'll be staying in the city centre which allows easy access to all the sights, restaurants and bars – all an easy stroll from the hotel's front door. Make sure you join the traditional evening pastime of many locals and take a stroll along the top of the famous city walls that surround the perimeter of the old city.
Day 5: Pisa / Lucca
Set off on a cycling tour following the scenic Serchio River through the Tuscan countryside (4 kilometres round the walls that are now a tree-lined avenue, and 14 kilometres by the river, approximately 3-4 hours). Your base in Lucca provides you with the perfect opportunity for a later outing to the nearby city of Pisa (approximately 30 minutes by local train). Here there'll be ample time for you to visit the world-famous Leaning Tower, as well as the nearby Duomo in Piazza dei Miracoli and the Pisa Baptistry. The Leaning Tower was built in the 12th century, but its foundation was on shifting sand and clay, meaning that it now leans at an angle of four degrees, after restoration and stabilising work. Continue to wander the streets past high-end boutiques and speciality book and antiques stores, perhaps stopping to enjoy an aperitif. Afterwards, head back to Lucca. An ideal way to end the day is to head to a local bar for a refreshing Prosecco and a delicious focaccia with finocchiona salami and pecorino cheese, best enjoyed in the shadow of the Palazzo Pretorio.
Day 6: La Spezia
Travel by train to La Spezia (approximately 3 hours) – the gateway to the gorgeous Italian Riviera. A medieval port town whose name is derived from its historic importance in the spice trade, La Spezia is your base for exploring the nearby stunning stretch of coast known as the Cinque Terre. The name comes from the five tiny villages – Monterosso, Vernazza, Corniglia, Manarola and Riomaggiore – whose position, wedged into a series of coves between cliffs makes it one of the highlights in the whole of Italy. After lunch, explore the city or perhaps head out by ferry or bus to the pretty seaside town of Portovenere, known for its colourful houses straddling the waterfront. Return to La Spezia and walk around the pedestrian zone on Via del Prione to the gardens along the harbour. Otherwise, opt to take another ferry to Lerici – another small village across the Bay of Poets dominated by its castle – for a waterside dinner.
Day 7: Cinque Terre / La Spezia
This morning, venture out to visit the enchanted Cinque Terre. The footpaths that run between the villages were once the only way to travel in the region, and take you through olive groves, vineyards and on to idyllic, breath-taking vistas. If you're feeling energetic, walking parts of the path (up to 12 kilometres, approximately 5 hours) will give you the best taste of the villages and countryside, though will require a good level of fitness. Some sections of path can be difficult, as there are challenging uphill stretches, narrow paths, steep cliffs and foot bridges. It's also possible to take the train between any of the villages or back to your base in La Spezia whenever you want. Stop off for lunch at one of the towns and relax in the vibrant atmosphere.
Day 8: Portofino Peninsula / Asti
Travel by train to Santa Margherita on the Peninsula of Portofino (approximately 1 hour). Store your luggage and set off on an energetic 5-7 kilometre walk, finishing in Portofino. Start by wandering down to the Santa Margherita waterfront, past small fishing boats in the marina, enjoying the views back to town. Continue along the road, passing beach clubs, private villas and hotels that command the skyline, where the hills of the Italian Riviera meet the Bay of Tigullio. Spot locals sunbaking in the coves, then cross through some undulating forested terrain. Descend down to the picturesque port of Portofino – the place where the rich and famous come to play. Continue up to the viewpoints surrounding the town, join the glamorous for coffee and people-watching along the harbour, or perhaps stop at a focacceria to try this typical Ligurian bread. Afterwards, enjoy the fabulous coastal scenery with a boat ride back to Santa Margherita (weather permitting). Continue by train to Asti (approximately 2.5 hours) in the Piedmont region, where mouth-watering culinary delights await. Be sure to try a dish flavoured with truffle and indulge in a tipple of Italian wine.
Day 9: Asti
This morning, take a bus to the green hills of the nearby rural village of Castagnole Monferrato, where you'll visit the home of a local winemaking family to sample their vintages. The Ruche grape variety is unique to this region of Italy – it's grown in just seven small villages in the province of Asti and produces a ruby-red, intense and aromatic wine. You may even like the option to enjoy a home-cooked lunch in the village, before returning by bus back to Asti. The town of Asti, located in the Piedmont region, was one of the most important towns in medieval times, sitting on trade routes between Turin, Milan, and Genoa. Today, it's best known as the home of some of the finest and most sought after wines in Europe – excellent reds and the sparkling white 'spumante'. It's also the best place to find 'tartufo', or truffles – a distinctive regional delicacy. You may be lucky enough to be here on a market day, when the Piazza del Palio hosts the region's largest open-air market.
Day 10: Milan / Lake Como
Travel by train to Milan (approximately 3 hours) – Italy's second largest city and the capital of Lombardy – for a few hours to explore. In this most fashionable of cities, this is the place for stylish shopping and cafes! Explore the city's historic centre, visit the Gothic Duomo and walk between its rooftop sculptures, admiring the views and the stunning Gothic terrace. You may like to visit Leonardo Da Vinci's masterpiece – The Last Supper – if there's time, so be sure to book tickets well in advance. Alternatively, head to the park of Castello Sforzesco; the perfect destination on a hot day. Later in the afternoon, continue by train and bus to Lake Como (approximately 2 hours) – an area of stunning beauty full of unique and evocative landscapes. Arrive in Como and head up to your base in the small town of Cadenabbia. This small town has a feeling of tranquility, and your accommodation sits right on the lake with incredible views.
Day 11: Lake Como
This morning, board a ferry to travel across the blue waters of Lake Como to the pretty village of Bellagio. Here you can enjoy a walk through the countryside and discover the estate of the Villa Melzi. This grand white villa sits just back from the water and its surrounding estate is filled with rare and exotic plant life. The rest of the day is free to take the ferry between the various parts of this area of Lake Como, like Varenna, Cadenabbia, or the beautiful Villa Balbianello, which film fans may recognise from films franchises like James Bond and Star Wars. Villa Carlotta is another waterfront villa open to the public. It holds a range of artwork and is surrounded by acres of manicured Italian gardens. Just past Cadenabbia is Tremezzo, where you can find delicious food or an aperitif – sitting dockside, lakeside, or out on a veranda. Simply strolling and admiring the beautiful views whichever way you turn is an ideal way to spend the day. With some fine Italian food tonight, of course.
Day 12: Venice
Leave the lakes district behind and head for another watery wonderland, taking the train to Venice (approximately 4-6 hours - depending on the train connections available). This grand city of bridges, towers, piazzas, canals, churches and gondolas – practically unchanged for 600 years. Venice is built over a hundred small islands connected by 400 bridges. There are plenty of things to keep you busy when you arrive. Join your leader and take a walk around the maze of streets behind Piazza San Marco and begin to understand the complex canal system of Venice. Your leader will introduce you to the local way of crossing the canal, by traghetto. It only takes a minute or so, but it is a quintessential experience to have in Venice. The rest of the day is free for you to explore. The Grand Canal is a great place to start, as you can stroll over the Rialto Bridge and browse the endless amounts of boutique shops that sell Venetian masks and handmade Murano glassware. For dinner, perhaps seek out Venice's distinctive culinary heritage, which goes back to ancient times and features rich risottos, saline baccala (salted cod) and creamy polenta.
Day 13: Venice
Venture out and explore Venice today at your own pace. There are only two ways to get around this city – on foot or by boat. Take in the famous sights – the Grand Canal, the Rialto Bridge, Doge's Palace, Piazza San Marco with its golden Basilica, and of course, the evocative Bridge of Sighs. You could take a vaporetto (water bus) over to the island of San Giorgio to climb the bell tower for the best view of Venice. No trip here would be complete without a journey down the Grand Canal in a Venetian gondola. See Venetian creativity and artisan wares in the glass in Dorsoduro or down the streets spreading out from the Campo Santo Stefano. Visit the Palazzo Ducale, overflowing with paintings by Italian masters, and contrast it with the modern Guggenheim. In the evening, maybe gather your travel crew together for a celebratory dinner of Venetian specialities, such as fresh lobster and squid ink spaghetti.
Day 14: Venice
There are no activities planned for the final day and you are able to depart the accommodation at any time. That doesn't mean your adventure has to come to an end! As there is so much to see in Venice, you may want to consider extending your stay. There's a range of Urban Adventures to embark on in Venice, including Cicchetti & Wine Tour, which takes you around the lanes and canals in search of the best of Venetian culture and wine. See urbanadventures.com/destination/Venice-tours for more information. If you would like to spend more time in Venice, we'll be happy to organise additional accommodation (subject to availability).
Lucca - Bicycle Tour
Pisa - Half Day Trip to Pisa
Cinque Terre - Day Trip, including Cinque Terre Pass
Portofino Peninsula - Walk and Boat Ride
Asti - Village Winery Visit & Wine Tasting
Milan - Duomo Rooftop Visit
Milan - Half Day Trip
Lake Como - Ferry Pass
Venice - Traghetto Boat Ride
Meals
7 Breakfast(s) Included

Style: Original

Question: How many suitcases can I take with me on my trip?
Each person is allowed one "check-in," and one "carry-on." Remember to take all valuables with you as "carry-on", because electronic equipment, cameras, laptops, jewelry, business documents and money are not covered by the airlines' liability, so always carry them aboard with you.
Question: Is Airfare Included in the Price?
Airfare from your point of origin to and from the trip is not included in the land price.
Similar Tours Other Travelers Liked
The trip was both both educational and exciting. I very much enjoyed the sights and culture.
The itinerary was just as I expected! The guide was very good as were the accomodations
Intrepid did such a great job. I never had to worry about where I was supposed to be and it felt so good not to worry about a thing but just to enjoy myself. Our guide was extremely knowledgeable about culture and history.
Taiwan people very friendly. Accommodation were centrally located and easily accessible. Did extra activities then in brochure which was greatly.
Larus our tour guide did an excellent job and was very attentive to our needs. He is very knowledgeable and has a great sense of humor.
Our guide Tarang chandola was exceptional. Courteous, knowledgeable, organized, polite, professional and went above and beyond taking care of our needs and requests offen anticipating what that might be. He made sure we all had the best possible time and offered suggestions to meet the needs of everyone on the tour. This made the trip even more enjoyable.
AffordableTours.com® does not itself offer, service or administer the Travel Packages, and the ultimate terms and conditions of any Travel Package made available via the Site Offerings (including the prices quoted in connection with same) will be determined by the applicable Third-Party Travel Service Provider. AffordableTours.com® does not represent or warrant that the Price Quotes are accurate, up-to-date or free of error, or that same will be honored by the applicable Third-Party Travel Service Providers. All Price Quotes, Travel Package availability, Travel Package details/itinerary and other Content are subject to change without notice. All travel details published by and through the Site Offerings should be confirmed directly with the applicable Third-Party Travel Service Provider prior to making any travel plans. Reliance on any information made available to you by and through the Site Offerings is solely at your own risk.
How It Works
Vacationing has never been easier or cheaper with the help of a dedicated travel consultant from AffordableTours.com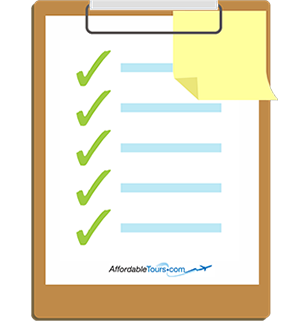 Find your perfect trip on our website and simply request a free quote. Need to speak to a live person? Call us 7 days a week at 1-800-935-2620. No robots here!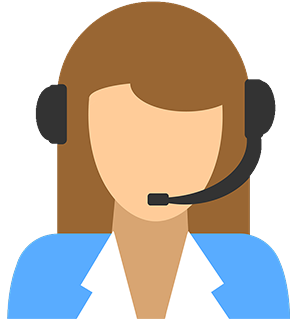 Your personal travel consultant will reach out and be your point of contact for your entire travel experience from start to finish. Did we mention you'll be working with an award winning team? Sweet!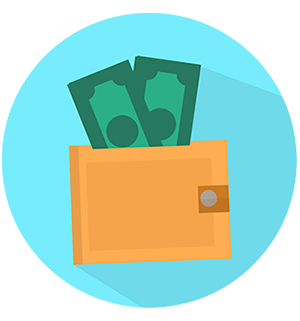 Because we're one of the largest sellers of travel, we're able to give you a discount on your vacation package. No one beats our prices!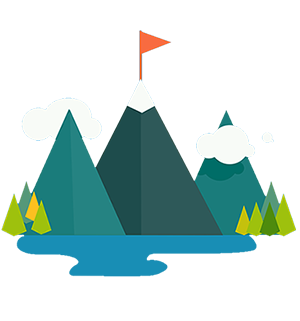 Knowing you got the best deal, all that's left is for you to pack your bags and enjoy your vacation!