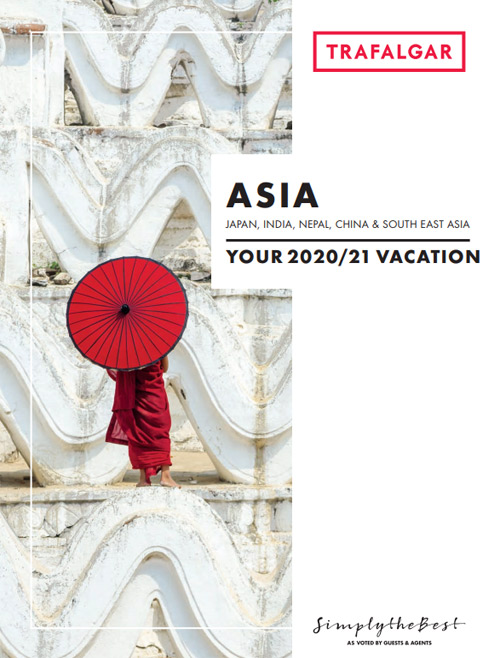 Guaranteed Low Prices on Trafalgar Vacations - Asia
NEW! 2020 Now Open for Sale! Trafalgar will show you why Asia is one of their favorite continents as they showcase its incredible depth; visible through vibrant cultures, diverse cuisines, ancient traditions and deep spirituality. Trafalgar knows where to take you on intimate journeys across Asia that reveal the true essence of lands steeped in history.
Escorted Tour
Escorted Tours are our most popular product. Escorted tours are normally conducted by a tour director who takes care of all services from beginning to end of the tour. Escorted tours normally include flights, hotels, transportation, transfers to the airport/hotel, most meals and sightseeing. Escorted Tours are conducted by motor-coach and usually no more than 2 nights are spent in each location visited. Escorted Tours are usually fast-paced and prices include much of the sightseeing.
Independent Vacation
These vacations usually spend 2 or 3 nights in each location visited and usually only a few locations are visited. A tour guide is normally not included, but there is a usually a host available to answer questions and suggest sightseeing. Few meals and some sightseeing are typically included, but a lot of free time to explore is available. These vacations are ideal for independent travelers looking to set their own pace.
Tour and Cruise
When you combine a cruise with your tour package you get the best of both worlds. Enjoy part of your vacation by land staying overnight in some locations at hotels, taking in the local life and exploring day trips in your area, then enhance the remainder of your vacation on a cruise taking in all the benefits a ship has to offer.