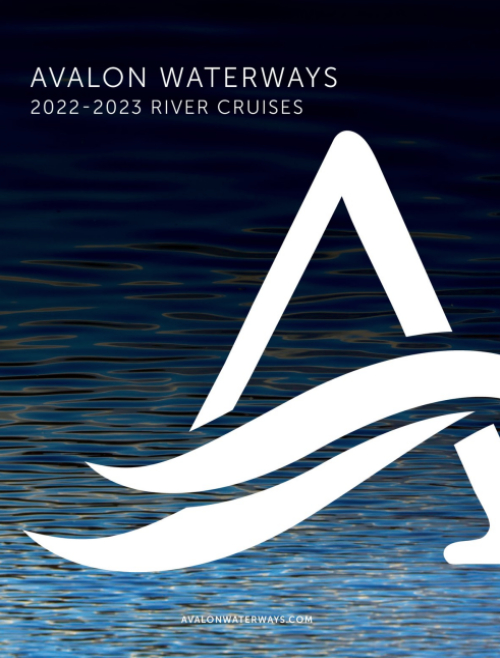 Guaranteed Low Prices on Globus Vacations - River Cruises
NEW! 2023 - 2024 Now Open for Sale! Cruise down the Danube, Rhine, Amazon or the Mekong on a Globus River Cruise. River cruising is a way to see an abundant amount of cities with included shore excursions, meals, local guides and accommodations.
River Cruise
A river cruise is a tour that uses a small, luxury river ship as your transportation between cities. River cruises are known for being all inclusive, luxurious and relaxing. Travelers love that you only have unpack and pack one time and that all of your meals, and most of your sightseeing and excursions are included. Most river cruises sail at night so you will wake up in a new city every morning. Usually, a local guide conducts a tour in the morning and then you will have the rest of the afternoon to explore on your own or go on an optional tour. Most river cruise ships accommodate about 120 guests and can range from relaxing to active. The most popular river cruise destination is Europe, with a wide variety of itineraries on the Rhine and Danube River. River cruises also take place in Asia, Africa, Russia, South America and more.
Tour Itinerary
Days
Operator
Quality
Style
Starts
Ends
Price

A Taste of the Danube (Westbound) 2024

04

Days

Globus

First Class

River Cruise
1 - Light

Budapest
Vienna
Austria, Hungary, Slovakia
$1,299View Tour

Best Price Guaranteed

Book With Flexibility

A Taste of the Danube (Westbound) 2023

04

Days

Globus

First Class

River Cruise
1 - Light

Budapest
Vienna
Austria, Hungary, Slovakia
$935View Tour

Best Price Guaranteed

Book With Flexibility

A Taste of the Danube (Eastbound) 2024

04

Days

Globus

First Class

River Cruise
1 - Light

Vienna
Budapest
Austria, Hungary, Slovakia
$1,299View Tour

Best Price Guaranteed

Book With Flexibility

A Taste of the Danube (Eastbound) 2023

04

Days

Globus

First Class

River Cruise
1 - Light

Vienna
Budapest
Austria, Hungary, Slovakia
$1,235View Tour

Best Price Guaranteed

Book With Flexibility

The Best of the Rhine 2024

05

Days

Globus

First Class

River Cruise
1 - Light

8+ years old
Frankfurt
Basel
France, Germany, Switzerland
$1,924View Tour

Best Price Guaranteed

Book With Flexibility

The Best of the Rhine 2023

05

Days

Globus

First Class

River Cruise
1 - Light

8+ years old
Frankfurt
Basel
France, Germany, Switzerland
$1,714View Tour

Best Price Guaranteed

Book With Flexibility

Christmastime in Alsace & Germany (Southbound) 2024

05

Days

Globus

First Class

River Cruise
Frankfurt
Basel
France, Germany, Switzerland
$1,974View Tour

Best Price Guaranteed

Book With Flexibility

Christmastime in Alsace & Germany (Southbound) 2023

2 reviews
05

Days

Globus

First Class

River Cruise
1 - Light

Frankfurt
Basel
France, Germany, Switzerland
$2,314View Tour

Best Price Guaranteed

Book With Flexibility

Christmastime in Alsace & Germany (Northbound) 2024

05

Days

Globus

First Class

River Cruise
Basel
Frankfurt
France, Germany, Switzerland
$2,199View Tour

Best Price Guaranteed

Book With Flexibility

Christmastime in Alsace & Germany (Northbound) 2023

2 reviews
05

Days

Globus

First Class

River Cruise
1 - Light

Basel
Frankfurt
France, Germany, Switzerland
$2,314View Tour

Best Price Guaranteed

Book With Flexibility

Festive Season in the Heart of Germany 2024

06

Days

Globus

First Class

River Cruise
Nuremberg
Frankfurt
Germany
$2,224View Tour

Best Price Guaranteed

Book With Flexibility

Festive Season in the Heart of Germany 2024

06

Days

Globus

First Class

River Cruise
Frankfurt
Nuremberg
Germany
$2,224View Tour

Best Price Guaranteed

Book With Flexibility

Festive Season in the Heart of Germany 2023

06

Days

Globus

First Class

River Cruise
1 - Light

Frankfurt
Nuremberg
Germany
$2,067View Tour

Best Price Guaranteed

Book With Flexibility

Festive Season in the Heart of Germany 2023

06

Days

Globus

First Class

River Cruise
1 - Light

Nuremberg
Frankfurt
Germany
$2,042View Tour

Best Price Guaranteed

Book With Flexibility

Danube Symphony (Westbound) 2024

06

Days

Globus

First Class

River Cruise
Budapest
Deggendorf
Austria, Germany, Hungary, Slovakia
$1,849View Tour

Best Price Guaranteed

Book With Flexibility

Danube Symphony (Westbound) 2023

06

Days

Globus

First Class

River Cruise
1 - Light

Budapest
Deggendorf
Austria, Germany, Hungary, Slovakia
$2,092View Tour

Best Price Guaranteed

Book With Flexibility

Danube Symphony (Eastbound) 2024

06

Days

Globus

First Class

River Cruise
Deggendorf
Budapest
Austria, Germany, Hungary, Slovakia
$1,749View Tour

Best Price Guaranteed

Book With Flexibility

Danube Symphony (Eastbound) 2023

06

Days

Globus

First Class

River Cruise
1 - Light

Deggendorf
Budapest
Austria, Germany, Hungary, Slovakia
$2,092View Tour

Best Price Guaranteed

Book With Flexibility

Christmastime from Vienna to Budapest 2023

06

Days

Globus

First Class

River Cruise
Vienna
Budapest
Austria, Hungary, Slovakia
$1,849View Tour

Best Price Guaranteed

Book With Flexibility

Christmastime from Budapest to Vienna 2024

06

Days

Globus

First Class

River Cruise
8+ years old
Budapest
Vienna
Austria, Hungary, Slovakia
$2,024View Tour

Best Price Guaranteed

Book With Flexibility

Christmastime from Budapest to Vienna 2023

06

Days

Globus

First Class

River Cruise
8+ years old
Budapest
Vienna
Austria, Hungary, Slovakia
$1,849View Tour

Best Price Guaranteed

Book With Flexibility

A Taste of the Danube with 2 Nights in Vienna (Westbound) 2024

06

Days

Globus

First Class

River Cruise
1 - Light

8+ years old
166
Budapest
Vienna
Austria, Hungary, Slovakia
$1,768View Tour

Best Price Guaranteed

Book With Flexibility

A Taste of the Danube with 2 Nights in Vienna (Westbound) 2023

06

Days

Globus

First Class

River Cruise
1 - Light

8+ years old
166
Budapest
Vienna
Austria, Hungary, Slovakia
$1,404View Tour

Best Price Guaranteed

Book With Flexibility

A Taste of the Danube with 2 Nights in Vienna (Eastbound) 2024

06

Days

Globus

First Class

River Cruise
1 - Light

8+ years old
166
Vienna
Budapest
Austria, Hungary, Slovakia
$1,768View Tour

Best Price Guaranteed

Book With Flexibility

A Taste of the Danube with 2 Nights in Vienna (Eastbound) 2023

06

Days

Globus

First Class

River Cruise
1 - Light

8+ years old
166
Vienna
Budapest
Austria, Hungary, Slovakia
$1,704View Tour

Best Price Guaranteed

Book With Flexibility

A Taste of the Danube with 2 Nights in Budapest (Westbound) 2024

06

Days

Globus

First Class

River Cruise
1 - Light

8+ years old
166
Budapest
Vienna
Austria, Hungary, Slovakia
$1,798View Tour

Best Price Guaranteed

Book With Flexibility

A Taste of the Danube with 2 Nights in Budapest (Westbound) 2023

06

Days

Globus

First Class

River Cruise
1 - Light

8+ years old
166
Budapest
Vienna
Austria, Hungary, Slovakia
$1,434View Tour

Best Price Guaranteed

Book With Flexibility

A Taste of the Danube with 2 Nights in Budapest (Eastbound) 2024

06

Days

Globus

First Class

River Cruise
1 - Light

8+ years old
166
Vienna
Budapest
Austria, Hungary, Slovakia
$1,798View Tour

Best Price Guaranteed

Book With Flexibility

A Taste of the Danube with 2 Nights in Budapest (Eastbound) 2023

06

Days

Globus

First Class

River Cruise
1 - Light

8+ years old
166
Vienna
Budapest
Austria, Hungary, Slovakia
$1,734View Tour

Best Price Guaranteed

Book With Flexibility

The Best of the Rhine with 2 Nights in Lucerne 2024

07

Days

Globus

First Class

River Cruise
1 - Light

8+ years old
Frankfurt
Lucerne
France, Germany, Switzerland
$2,873View Tour

Best Price Guaranteed

Book With Flexibility

The Best of the Rhine with 2 Nights in Lucerne 2023

07

Days

Globus

First Class

River Cruise
1 - Light

8+ years old
Frankfurt
Lucerne
France, Germany, Switzerland
$2,643View Tour

Best Price Guaranteed

Book With Flexibility

The Best of the Rhine with 2 Nights in Frankfurt 2024

07

Days

Globus

First Class

River Cruise
1 - Light

8+ years old
Frankfurt
Basel
France, Germany, Switzerland
$2,413View Tour

Best Price Guaranteed

Book With Flexibility

The Best of the Rhine with 2 Nights in Frankfurt 2023

07

Days

Globus

First Class

River Cruise
1 - Light

8+ years old
Frankfurt
Basel
France, Germany, Switzerland
$2,203View Tour

Best Price Guaranteed

Book With Flexibility




Spirit of the Ganges 2023

07

Days

Globus

First Class

River Cruise
1 - Light

8+ years old
56
Kolkata
Kolkata
India
$4,619View Tour

Best Price Guaranteed

Book With Flexibility

Danube Symphony with 1 Night in Budapest (Westbound) 2024

07

Days

Globus

First Class

River Cruise
1 - Light

8+ years old
Budapest
Deggendorf
Austria, Germany, Hungary, Slovakia
$2,128View Tour

Best Price Guaranteed

Book With Flexibility

Danube Symphony with 1 Night in Budapest (Westbound) 2023

07

Days

Globus

First Class

River Cruise
1 - Light

8+ years old
Budapest
Deggendorf
Austria, Germany, Hungary, Slovakia
$2,371View Tour

Best Price Guaranteed

Book With Flexibility

Danube Symphony with 1 Night in Budapest (Eastbound) 2024

07

Days

Globus

First Class

River Cruise
1 - Light

8+ years old
166
Deggendorf
Budapest
Austria, Germany, Hungary, Slovakia
$2,028View Tour

Best Price Guaranteed

Book With Flexibility

Danube Symphony with 1 Night in Budapest (Eastbound) 2023

07

Days

Globus

First Class

River Cruise
1 - Light

8+ years old
166
Deggendorf
Budapest
Austria, Germany, Hungary, Slovakia
$2,371View Tour

Best Price Guaranteed

Book With Flexibility

Christmastime on the Danube (Westbound) 2024

1 reviews
07

Days

Globus

First Class

River Cruise
Vienna
Nuremberg
Austria, Germany
$2,449View Tour

Best Price Guaranteed

Book With Flexibility




Christmastime on the Danube (Westbound) 2023

4 reviews
07

Days

Globus

First Class

River Cruise
1 - Light

Vienna
Nuremberg
Austria, Germany
$2,471View Tour

Best Price Guaranteed

Book With Flexibility

Christmastime on the Danube (Eastbound) 2024

07

Days

Globus

First Class

River Cruise
Nuremberg
Vienna
Austria, Germany
$2,699View Tour

Best Price Guaranteed

Book With Flexibility




Christmastime on the Danube (Eastbound) 2023

4 reviews
07

Days

Globus

First Class

River Cruise
1 - Light

Nuremberg
Vienna
Austria, Germany
$2,471View Tour

Best Price Guaranteed

Book With Flexibility

Vida Portugal: Vineyards & Villages Along the Douro 2024

08

Days

Globus

First Class

River Cruise
1 - Light

8+ years old
Porto
Porto
Portugal, Spain
$3,299View Tour

Best Price Guaranteed

Book With Flexibility

Tulip Time in Holland & Belgium 2024

08

Days

Globus

First Class

River Cruise
Amsterdam
Brussels
Belgium, Netherlands
$2,749View Tour

Best Price Guaranteed

Book With Flexibility

Tulip Time Highlights 2024

08

Days

Globus

First Class

River Cruise
Brussels
Amsterdam
Belgium, Netherlands
$2,849View Tour

Best Price Guaranteed

Book With Flexibility

Tulip Time Cruise 2024

17 reviews
08

Days

Globus

First Class

River Cruise
Amsterdam
Amsterdam
Belgium, Netherlands
$2,649View Tour

Best Price Guaranteed

Book With Flexibility

The Rhine & Moselle: Canals, Vineyards and Castles 2024

08

Days

Globus

First Class

River Cruise
Remich
Amsterdam
Germany, Luxembourg, Netherlands
$3,299View Tour

Best Price Guaranteed

Book With Flexibility

The Rhine & Moselle: Canals, Vineyards and Castles 2023

08

Days

Globus

First Class

River Cruise
1 - Light

Remich
Amsterdam
Germany, Luxembourg, Netherlands
$3,849View Tour

Best Price Guaranteed

Book With Flexibility

The Rhine & Moselle: Canals, Vineyards & Castles 2024

4 reviews
08

Days

Globus

First Class

River Cruise
1 - Light

Amsterdam
Remich
Germany, Luxembourg, Netherlands
$3,299View Tour

Best Price Guaranteed

Book With Flexibility

The Rhine & Moselle: Canals, Vineyards & Castles 2023

4 reviews
08

Days

Globus

First Class

River Cruise
1 - Light

Amsterdam
Remich
Germany, Luxembourg, Netherlands
$3,299View Tour

Best Price Guaranteed

Book With Flexibility

The Legendary Danube 2024

48 reviews
08

Days

Globus

First Class

River Cruise
Nuremberg
Budapest
Austria, Germany, Hungary
$2,949View Tour

Best Price Guaranteed

Book With Flexibility




The Legendary Danube 2023

48 reviews
08

Days

Globus

First Class

River Cruise
1 - Light

Nuremberg
Budapest
Austria, Germany, Hungary
$2,849View Tour

Best Price Guaranteed

Book With Flexibility

The Blue Danube Discovery 2024

90 reviews
08

Days

Globus

First Class

River Cruise
Budapest
Nuremberg
Austria, Germany, Hungary
$3,099View Tour

Best Price Guaranteed

Book With Flexibility




The Blue Danube Discovery 2023

90 reviews
08

Days

Globus

First Class

River Cruise
1 - Light

Budapest
Nuremberg
Austria, Germany, Hungary
$3,099View Tour

Best Price Guaranteed

Book With Flexibility

Romantic Rhine (Southbound) 2024

1 reviews
08

Days

Globus

First Class

River Cruise
Amsterdam
Basel
France, Germany, Netherlands, Switzerland
$2,549View Tour

Best Price Guaranteed

Book With Flexibility




Romantic Rhine (Southbound) 2023

144 reviews
08

Days

Globus

First Class

River Cruise
1 - Light

Amsterdam
Basel
France, Germany, Netherlands, Switzerland
$2,949View Tour

Best Price Guaranteed

Book With Flexibility

Romantic Rhine (Northbound) 2024

5 reviews
08

Days

Globus

First Class

River Cruise
Basel
Amsterdam
France, Germany, Netherlands, Switzerland
$3,099View Tour

Best Price Guaranteed

Book With Flexibility




Romantic Rhine (Northbound) 2023

144 reviews
08

Days

Globus

First Class

River Cruise
1 - Light

Basel
Amsterdam
France, Germany, Netherlands, Switzerland
$2,749View Tour

Best Price Guaranteed

Book With Flexibility

Paris to Normandy 2024

21 reviews
08

Days

Globus

First Class

River Cruise
Paris
Paris
France
$3,099View Tour

Best Price Guaranteed

Book With Flexibility




Paris to Normandy 2023

21 reviews
08

Days

Globus

First Class

River Cruise
1 - Light

Paris
Paris
France
$3,349View Tour

Best Price Guaranteed

Book With Flexibility

Mekong Discovery (Northbound) 2024

08

Days

Globus

First Class

River Cruise
1 - Light

Ho Chi Minh City
Phnom Penh
Cambodia, Vietnam
$3,429View Tour

Best Price Guaranteed

Book With Flexibility

Festive Season in the Heart of Germany with 2 Nights in Prague 2024

08

Days

Globus

First Class

River Cruise
1 - Light

8+ years old
166
Prague
Frankfurt
Czech Republic, Germany
$2,813View Tour

Best Price Guaranteed

Book With Flexibility

Festive Season in the Heart of Germany with 2 Nights in Prague 2024

08

Days

Globus

First Class

River Cruise
1 - Light

Frankfurt
Prague
Czech Republic, Germany
$2,813View Tour

Best Price Guaranteed

Book With Flexibility

Festive Season in the Heart of Germany with 2 Nights in Prague 2023

08

Days

Globus

First Class

River Cruise
1 - Light

8+ years old
166
Frankfurt
Prague
Czech Republic, Germany
$2,656View Tour

Best Price Guaranteed

Book With Flexibility

Festive Season in the Heart of Germany with 2 Nights in Prague 2023

08

Days

Globus

First Class

River Cruise
1 - Light

8+ years old
166
Prague
Frankfurt
Czech Republic, Germany
$2,631View Tour

Best Price Guaranteed

Book With Flexibility

Danube Symphony with 2 Nights in Munich (Westbound) 2024

08

Days

Globus

First Class

River Cruise
1 - Light

8+ years old
Budapest
Munich
Austria, Germany, Hungary, Slovakia
$2,698View Tour

Best Price Guaranteed

Book With Flexibility

Danube Symphony with 2 Nights in Munich (Westbound) 2023

08

Days

Globus

First Class

River Cruise
1 - Light

8+ years old
Budapest
Munich
Austria, Germany, Hungary, Slovakia
$2,891View Tour

Best Price Guaranteed

Book With Flexibility

Danube Symphony with 2 Nights in Munich (Eastbound) 2024

08

Days

Globus

First Class

River Cruise
1 - Light

8+ years old
166
Munich
Budapest
Austria, Germany, Hungary, Slovakia
$2,598View Tour

Best Price Guaranteed

Book With Flexibility

Danube Symphony with 2 Nights in Munich (Eastbound) 2023

08

Days

Globus

First Class

River Cruise
1 - Light

8+ years old
166
Munich
Budapest
Austria, Germany, Hungary, Slovakia
$2,891View Tour

Best Price Guaranteed

Book With Flexibility

Danube Dreams (Westbound) 2024

1 reviews
08

Days

Globus

First Class

River Cruise
Budapest
Deggendorf
Austria, Germany, Hungary, Slovakia
$2,799View Tour

Best Price Guaranteed

Book With Flexibility




Danube Dreams (Westbound) 2023

8 reviews
08

Days

Globus

First Class

River Cruise
1 - Light

Budapest
Munich
Austria, Germany, Hungary, Slovakia
$3,449View Tour

Best Price Guaranteed

Book With Flexibility

Danube Dreams (Eastbound) 2024

1 reviews
08

Days

Globus

First Class

River Cruise
Deggendorf
Budapest
Austria, Germany, Hungary, Slovakia
$2,799View Tour

Best Price Guaranteed

Book With Flexibility




Danube Dreams (Eastbound) 2023

8 reviews
08

Days

Globus

First Class

River Cruise
1 - Light

Munich
Budapest
Austria, Germany, Hungary, Slovakia
$3,249View Tour

Best Price Guaranteed

Book With Flexibility

Burgundy & Provence (Southbound) 2024

08

Days

Globus

First Class

River Cruise
1 - Light

Chalon-Sur-Saone
Arles
France
$3,149View Tour

Best Price Guaranteed

Book With Flexibility

Burgundy & Provence (Southbound) 2023

24 reviews
08

Days

Globus

First Class

River Cruise
1 - Light

Chalon-Sur-Saone
Arles
France
$2,849View Tour

Best Price Guaranteed

Book With Flexibility

Burgundy & Provence (Northbound) 2024

08

Days

Globus

First Class

River Cruise
1 - Light

Arles
Chalon-Sur-Saone
France
$3,449View Tour

Best Price Guaranteed

Book With Flexibility

Burgundy & Provence (Northbound) 2023

24 reviews
08

Days

Globus

First Class

River Cruise
1 - Light

Arles
Chalon-Sur-Saone
France
$3,049View Tour

Best Price Guaranteed

Book With Flexibility

Active & Discovery on the Rhône (Southbound) 2024

08

Days

Globus

First Class

River Cruise
1 - Light

Lyon
Arles
France
$3,549View Tour

Best Price Guaranteed

Book With Flexibility

Active & Discovery on the Rhône (Southbound) 2023

08

Days

Globus

First Class

River Cruise
1 - Light

Lyon
Arles
France
$3,599View Tour

Best Price Guaranteed

Book With Flexibility

Active & Discovery on the Rhône (Northbound) 2024

08

Days

Globus

First Class

River Cruise
1 - Light

8+ years old
166
Arles
Lyon
France
$3,549View Tour

Best Price Guaranteed

Book With Flexibility

Active & Discovery on the Rhône (Northbound) 2023

08

Days

Globus

First Class

River Cruise
4 - Active

8+ years old
166
Arles
Lyon
France
$3,549View Tour

Best Price Guaranteed

Book With Flexibility

Active & Discovery on the Rhine (Southbound) 2024

08

Days

Globus

First Class

River Cruise
1 - Light

Amsterdam
Basel
France, Germany, Netherlands, Switzerland
$3,649View Tour

Best Price Guaranteed

Book With Flexibility

Active & Discovery on the Rhine (Southbound) 2023

08

Days

Globus

First Class

River Cruise
1 - Light

Amsterdam
Basel
France, Germany, Netherlands, Switzerland
$3,299View Tour

Best Price Guaranteed

Book With Flexibility

Active & Discovery on the Rhine (Northbound) 2024

08

Days

Globus

First Class

River Cruise
1 - Light

Basel
Amsterdam
France, Germany, Netherlands, Switzerland
$3,399View Tour

Best Price Guaranteed

Book With Flexibility

Active & Discovery on the Rhine (Northbound) 2023

08

Days

Globus

First Class

River Cruise
1 - Light

Basel
Amsterdam
France, Germany, Netherlands, Switzerland
$3,299View Tour

Best Price Guaranteed

Book With Flexibility

Active & Discovery on the Moselle 2024

08

Days

Globus

First Class

River Cruise
1 - Light

8+ years old
Remich
Frankfurt
Germany, Luxembourg
$3,649View Tour

Best Price Guaranteed

Book With Flexibility

Active & Discovery on the Moselle 2023

08

Days

Globus

First Class

River Cruise
1 - Light

8+ years old
Remich
Frankfurt
Germany, Luxembourg
$3,549View Tour

Best Price Guaranteed

Book With Flexibility

Active & Discovery on The Lower Danube 2024

08

Days

Globus

First Class

River Cruise
1 - Light

Bucharest
Belgrade
Bulgaria, Croatia, Romania, Serbia
$3,198View Tour

Best Price Guaranteed

Book With Flexibility

Active & Discovery on the Danube from Serbia to the Black Sea 2024

08

Days

Globus

First Class

River Cruise
1 - Light

Belgrade
Bucharest
Bulgaria, Romania, Serbia
$3,448View Tour

Best Price Guaranteed

Book With Flexibility

Active & Discovery on the Danube (Westbound) 2024

08

Days

Globus

First Class

River Cruise
Budapest
Deggendorf
Austria, Germany, Hungary
$3,399View Tour

Best Price Guaranteed

Book With Flexibility




Active & Discovery on the Danube (Westbound) 2023

8 reviews
08

Days

Globus

First Class

River Cruise
1 - Light

Budapest
Deggendorf
Austria, Germany, Hungary
$3,649View Tour

Best Price Guaranteed

Book With Flexibility

Active & Discovery on the Danube (Eastbound) 2024

08

Days

Globus

First Class

River Cruise
Deggendorf
Budapest
Austria, Germany, Hungary
$3,399View Tour

Best Price Guaranteed

Book With Flexibility




Active & Discovery on the Danube (Eastbound) 2023

8 reviews
08

Days

Globus

First Class

River Cruise
1 - Light

Deggendorf
Budapest
Austria, Germany, Hungary
$3,399View Tour

Best Price Guaranteed

Book With Flexibility

Active & Discovery in Holland & Belgium 2024

08

Days

Globus

First Class

River Cruise
1 - Light

Amsterdam
Amsterdam
Belgium, Netherlands
$3,549View Tour

Best Price Guaranteed

Book With Flexibility

Active & Discovery in Holland & Belgium 2023

08

Days

Globus

First Class

River Cruise
1 - Light

Amsterdam
Amsterdam
Belgium, Netherlands
$3,549View Tour

Best Price Guaranteed

Book With Flexibility

A Taste of the Danube with 2 Nights in Vienna & 2 Nights in Budapest (Eastbound) 2024

08

Days

Globus

First Class

River Cruise
1 - Light

8+ years old
166
Vienna
Budapest
Austria, Hungary, Slovakia
$2,267View Tour

Best Price Guaranteed

Book With Flexibility

A Taste of the Danube with 2 Nights in Vienna & 2 Nights in Budapest (Eastbound) 2023

08

Days

Globus

First Class

River Cruise
1 - Light

8+ years old
166
Vienna
Budapest
Austria, Hungary, Slovakia
$2,203View Tour

Best Price Guaranteed

Book With Flexibility

A Taste of the Danube with 2 Nights in Budapest & 2 Nights in Vienna (Westbound) 2024

08

Days

Globus

First Class

River Cruise
1 - Light

8+ years old
166
Budapest
Vienna
Austria, Hungary, Slovakia
$2,267View Tour

Best Price Guaranteed

Book With Flexibility

A Taste of the Danube with 2 Nights in Budapest & 2 Nights in Vienna (Westbound) 2023

08

Days

Globus

First Class

River Cruise
1 - Light

8+ years old
166
Budapest
Vienna
Austria, Hungary, Slovakia
$1,903View Tour

Best Price Guaranteed

Book With Flexibility

Tulip Time in Holland & Belgium with 1 Night in Amsterdam 2024

09

Days

Globus

First Class

River Cruise
1 - Light

8+ years old
166
Amsterdam
Brussels
Belgium, Netherlands
$3,108View Tour

Best Price Guaranteed

Book With Flexibility

Tulip Time Highlights with 1 Night in Brussels 2024

09

Days

Globus

First Class

River Cruise
1 - Light

8+ years old
166
Brussels
Amsterdam
Belgium, Netherlands
$3,148View Tour

Best Price Guaranteed

Book With Flexibility

Tulip Time Cruise with 1 Night in Amsterdam 2024

09

Days

Globus

First Class

River Cruise
8+ years old
Amsterdam
Amsterdam
Belgium, Netherlands
$3,008View Tour

Best Price Guaranteed

Book With Flexibility

The Rhine & Moselle: Canals, Vineyards & Castles with 1 Night in Amsterdam 2024

09

Days

Globus

First Class

River Cruise
8+ years old
Amsterdam
Remich
Germany, Luxembourg, Netherlands
$3,658View Tour

Best Price Guaranteed

Book With Flexibility

The Rhine & Moselle: Canals, Vineyards & Castles with 1 Night in Amsterdam 2023

09

Days

Globus

First Class

River Cruise
1 - Light

8+ years old
Amsterdam
Remich
Germany, Luxembourg, Netherlands
$3,658View Tour

Best Price Guaranteed

Book With Flexibility

The Best of the Rhine with 2 Nights in Frankfurt and 2 Nights in Lucerne 2024

09

Days

Globus

First Class

River Cruise
1 - Light

8+ years old
Frankfurt
Lucerne
France, Germany, Switzerland
$3,362View Tour

Best Price Guaranteed

Book With Flexibility

The Best of the Rhine with 2 Nights in Frankfurt and 2 Nights in Lucerne 2023

09

Days

Globus

First Class

River Cruise
1 - Light

8+ years old
Frankfurt
Lucerne
France, Germany, Switzerland
$3,132View Tour

Best Price Guaranteed

Book With Flexibility

Romantic Rhine with 1 Night in Amsterdam (Southbound) 2024

09

Days

Globus

First Class

River Cruise
8+ years old
Amsterdam
Basel
France, Germany, Netherlands, Switzerland
$2,908View Tour

Best Price Guaranteed

Book With Flexibility




Romantic Rhine with 1 Night in Amsterdam (Southbound) 2023

144 reviews
09

Days

Globus

First Class

River Cruise
1 - Light

8+ years old
Amsterdam
Basel
France, Germany, Netherlands, Switzerland
$3,308View Tour

Best Price Guaranteed

Book With Flexibility

German Grandeur (Westbound) 2024

09

Days

Globus

First Class

River Cruise
Nuremberg
Basel
France, Germany, Switzerland
$3,799View Tour

Best Price Guaranteed

Book With Flexibility

German Grandeur (Westbound) 2023

09

Days

Globus

First Class

River Cruise
1 - Light

Nuremberg
Basel
France, Germany, Switzerland
$3,978View Tour

Best Price Guaranteed

Book With Flexibility

German Grandeur (Eastbound) 2024

09

Days

Globus

First Class

River Cruise
Basel
Nuremberg
France, Germany, Switzerland
$3,699View Tour

Best Price Guaranteed

Book With Flexibility

German Grandeur (Eastbound) 2023

09

Days

Globus

First Class

River Cruise
1 - Light

Basel
Nuremberg
France, Germany, Switzerland
$3,878View Tour

Best Price Guaranteed

Book With Flexibility

Danube Symphony with 2 Nights in Munich & 1 Night in Budapest (Eastbound) 2024

09

Days

Globus

First Class

River Cruise
1 - Light

8+ years old
166
Munich
Budapest
Austria, Germany, Hungary, Slovakia
$2,877View Tour

Best Price Guaranteed

Book With Flexibility

Danube Symphony with 2 Nights in Munich & 1 Night in Budapest (Eastbound) 2023

09

Days

Globus

First Class

River Cruise
1 - Light

8+ years old
166
Munich
Budapest
Austria, Germany, Hungary, Slovakia
$3,170View Tour

Best Price Guaranteed

Book With Flexibility

Danube Symphony with 1 Night in Budapest & 2 Nights in Munich (Westbound) 2024

09

Days

Globus

First Class

River Cruise
1 - Light

8+ years old
Budapest
Munich
Austria, Germany, Hungary, Slovakia
$2,977View Tour

Best Price Guaranteed

Book With Flexibility

Danube Symphony with 1 Night in Budapest & 2 Nights in Munich (Westbound) 2023

09

Days

Globus

First Class

River Cruise
1 - Light

8+ years old
Budapest
Munich
Austria, Germany, Hungary, Slovakia
$3,170View Tour

Best Price Guaranteed

Book With Flexibility

Christmastime on the Danube with 2 Nights in Prague (Westbound) 2024

09

Days

Globus

First Class

River Cruise
1 - Light

8+ years old
166
Vienna
Prague
Austria, Czech Republic, Germany
$3,038View Tour

Best Price Guaranteed

Book With Flexibility




Christmastime on the Danube with 2 Nights in Prague (Westbound) 2023

4 reviews
09

Days

Globus

First Class

River Cruise
1 - Light

8+ years old
166
Vienna
Prague
Austria, Czech Republic, Germany
$3,060View Tour

Best Price Guaranteed

Book With Flexibility

Christmastime on the Danube with 2 Nights in Prague (Eastbound) 2024

09

Days

Globus

First Class

River Cruise
1 - Light

8+ years old
166
Prague
Vienna
Austria, Czech Republic, Germany
$3,288View Tour

Best Price Guaranteed

Book With Flexibility




Christmastime on the Danube with 2 Nights in Prague (Eastbound) 2023

4 reviews
09

Days

Globus

First Class

River Cruise
1 - Light

8+ years old
166
Prague
Vienna
Austria, Czech Republic, Germany
$3,060View Tour

Best Price Guaranteed

Book With Flexibility

Balkan Discovery 2024

09

Days

Globus

First Class

River Cruise
1 - Light

8+ years old
166
Budapest
Bucharest
Bulgaria, Croatia, Hungary, Romania, Serbia
$3,448View Tour

Best Price Guaranteed

Book With Flexibility

Balkan Discovery 2023

09

Days

Globus

First Class

River Cruise
1 - Light

8+ years old
166
Budapest
Bucharest
Bulgaria, Croatia, Hungary, Romania, Serbia
$3,448View Tour

Best Price Guaranteed

Book With Flexibility

Active & Discovery on the Seine (Southbound) 2024

1 reviews
09

Days

Globus

First Class

River Cruise
1 - Light

8+ years old
166
Paris
Paris
France
$4,019View Tour

Best Price Guaranteed

Book With Flexibility




Active & Discovery on the Seine (Southbound) 2023

09

Days

Globus

First Class

River Cruise
1 - Light

8+ years old
166
Paris
Paris
France
$3,869View Tour

Best Price Guaranteed

Book With Flexibility

Active & Discovery on the Seine (Northbound) 2024

09

Days

Globus

First Class

River Cruise
1 - Light

8+ years old
166
Paris
Paris
France
$3,869View Tour

Best Price Guaranteed

Book With Flexibility




Active & Discovery on the Seine (Northbound) 2023

09

Days

Globus

First Class

River Cruise
1 - Light

8+ years old
166
Paris
Paris
France
$3,769View Tour

Best Price Guaranteed

Book With Flexibility

Active & Discovery on the Rhine with 1 Night in Amsterdam (Southbound) 2024

09

Days

Globus

First Class

River Cruise
1 - Light

8+ years old
Amsterdam
Basel
France, Germany, Netherlands, Switzerland
$4,008View Tour

Best Price Guaranteed

Book With Flexibility

Active & Discovery on the Rhine with 1 Night in Amsterdam (Southbound) 2023

09

Days

Globus

First Class

River Cruise
1 - Light

8+ years old
Amsterdam
Basel
France, Germany, Netherlands, Switzerland
$3,658View Tour

Best Price Guaranteed

Book With Flexibility

Active & Discovery on the Danube with 1 Night in Budapest (Westbound) 2024

09

Days

Globus

First Class

River Cruise
1 - Light

8+ years old
166
Budapest
Deggendorf
Austria, Germany, Hungary
$3,678View Tour

Best Price Guaranteed

Book With Flexibility




Active & Discovery on the Danube with 1 Night in Budapest (Westbound) 2023

8 reviews
09

Days

Globus

First Class

River Cruise
1 - Light

8+ years old
166
Budapest
Deggendorf
Austria, Germany, Hungary
$3,928View Tour

Best Price Guaranteed

Book With Flexibility

Active & Discovery on the Danube with 1 Night in Budapest (Eastbound) 2024

09

Days

Globus

First Class

River Cruise
4 - Active

8+ years old
166
Deggendorf
Budapest
Austria, Germany, Hungary
$3,678View Tour

Best Price Guaranteed

Book With Flexibility




Active & Discovery on the Danube with 1 Night in Budapest (Eastbound) 2023

8 reviews
09

Days

Globus

First Class

River Cruise
4 - Active

8+ years old
166
Munich
Budapest
Austria, Germany, Hungary
$3,678View Tour

Best Price Guaranteed

Book With Flexibility

Active & Discovery on the Danube from Croatia to the Black Sea 2023

09

Days

Globus

First Class

River Cruise
1 - Light

Zagreb
Bucharest
Bulgaria, Croatia, Romania, Serbia
$3,629View Tour

Best Price Guaranteed

Book With Flexibility

Active & Discovery on Balkan Odyssey 2023

09

Days

Globus

First Class

River Cruise
1 - Light

Bucharest
Zagreb
Bulgaria, Croatia, Romania, Serbia
$3,629View Tour

Best Price Guaranteed

Book With Flexibility

Active & Discovery in Holland & Belgium with 1 Night in Amsterdam 2024

09

Days

Globus

First Class

River Cruise
8+ years old
Amsterdam
Amsterdam
Belgium, Netherlands
$3,908View Tour

Best Price Guaranteed

Book With Flexibility

Active & Discovery in Holland & Belgium with 1 Night in Amsterdam 2023

09

Days

Globus

First Class

River Cruise
1 - Light

8+ years old
Amsterdam
Amsterdam
Belgium, Netherlands
$3,908View Tour

Best Price Guaranteed

Book With Flexibility

The Rhine & Moselle: Canals, Vineyards & Castles with 2 nights in Paris 2024

10

Days

Globus

First Class

River Cruise
1 - Light

8+ years old
166
Amsterdam
Paris
France, Germany, Luxembourg, Netherlands
$4,498View Tour

Best Price Guaranteed

Book With Flexibility

The Rhine & Moselle: Canals, Vineyards & Castles with 2 nights in Paris 2024

10

Days

Globus

First Class

River Cruise
1 - Light

8+ years old
166
Paris
Amsterdam
France, Germany, Luxembourg, Netherlands
$4,448View Tour

Best Price Guaranteed

Book With Flexibility

The Rhine & Moselle: Canals, Vineyards & Castles with 2 nights in Paris 2023

10

Days

Globus

First Class

River Cruise
1 - Light

8+ years old
166
Paris
Amsterdam
France, Germany, Luxembourg, Netherlands
$4,798View Tour

Best Price Guaranteed

Book With Flexibility

The Rhine & Moselle: Canals, Vineyards & Castles with 2 nights in Paris 2023

10

Days

Globus

First Class

River Cruise
1 - Light

8+ years old
166
Amsterdam
Paris
France, Germany, Luxembourg, Netherlands
$4,248View Tour

Best Price Guaranteed

Book With Flexibility

The Legendary Danube with 2 Nights in Prague 2024

10

Days

Globus

First Class

River Cruise
1 - Light

8+ years old
166
Prague
Budapest
Austria, Czech Republic, Germany, Hungary
$3,538View Tour

Best Price Guaranteed

Book With Flexibility




The Legendary Danube with 2 Nights in Prague 2023

48 reviews
10

Days

Globus

First Class

River Cruise
1 - Light

8+ years old
166
Prague
Budapest
Austria, Czech Republic, Germany, Hungary
$3,438View Tour

Best Price Guaranteed

Book With Flexibility

The Blue Danube Discovery with 2 Nights in Prague 2024

10

Days

Globus

First Class

River Cruise
1 - Light

8+ years old
166
Budapest
Prague
Austria, Czech Republic, Germany, Hungary
$3,688View Tour

Best Price Guaranteed

Book With Flexibility




The Blue Danube Discovery with 2 Nights in Prague 2023

90 reviews
10

Days

Globus

First Class

River Cruise
1 - Light

8+ years old
166
Budapest
Prague
Austria, Czech Republic, Germany, Hungary
$3,688View Tour

Best Price Guaranteed

Book With Flexibility

The Blue Danube Discovery with 2 Nights in Budapest 2024

10

Days

Globus

First Class

River Cruise
1 - Light

8+ years old
166
Budapest
Nuremberg
Austria, Germany, Hungary
$3,598View Tour

Best Price Guaranteed

Book With Flexibility




The Blue Danube Discovery with 2 Nights in Budapest 2023

90 reviews
10

Days

Globus

First Class

River Cruise
1 - Light

8+ years old
166
Budapest
Nuremberg
Austria, Germany, Hungary
$3,598View Tour

Best Price Guaranteed

Book With Flexibility

Taste of Egypt 2024

4 reviews
10

Days

Globus

First Class

River Cruise
1 - Light

8+ years old
166
Cairo
Cairo
Egypt
$3,949View Tour

Best Price Guaranteed

Book With Flexibility

Taste of Egypt 2023

4 reviews
10

Days

Globus

First Class

River Cruise
1 - Light

8+ years old
166
Cairo
Cairo
Egypt
$3,849View Tour

Best Price Guaranteed

Book With Flexibility

Romantic Rhine with 2 Nights in Lucerne (Southbound) 2024

10

Days

Globus

First Class

River Cruise
1 - Light

8+ years old
166
Amsterdam
Lucerne
France, Germany, Netherlands, Switzerland
$3,698View Tour

Best Price Guaranteed

Book With Flexibility




Romantic Rhine with 2 Nights in Lucerne (Southbound) 2023

144 reviews
10

Days

Globus

First Class

River Cruise
1 - Light

8+ years old
166
Amsterdam
Lucerne
France, Germany, Netherlands, Switzerland
$3,788View Tour

Best Price Guaranteed

Book With Flexibility

Romantic Rhine with 2 Nights in Lucerne (Northbound) 2024

10

Days

Globus

First Class

River Cruise
1 - Light

8+ years old
166
Lucerne
Amsterdam
France, Germany, Netherlands, Switzerland
$4,098View Tour

Best Price Guaranteed

Book With Flexibility




Romantic Rhine with 2 Nights in Lucerne (Northbound) 2023

144 reviews
10

Days

Globus

First Class

River Cruise
1 - Light

8+ years old
166
Lucerne
Amsterdam
France, Germany, Netherlands, Switzerland
$3,498View Tour

Best Price Guaranteed

Book With Flexibility

Danube Dreams with 2 Nights in Prague (Westbound) 2024

1 reviews
10

Days

Globus

First Class

River Cruise
Budapest
Prague
Austria, Czech Republic, Germany, Hungary, Slovakia
$3,388View Tour

Best Price Guaranteed

Book With Flexibility




Danube Dreams with 2 Nights in Prague (Westbound) 2023

8 reviews
10

Days

Globus

First Class

River Cruise
1 - Light

Budapest
Prague
Austria, Czech Republic, Germany, Hungary, Slovakia
$4,038View Tour

Best Price Guaranteed

Book With Flexibility

Danube Dreams with 2 Nights in Prague (Eastbound) 2024

10

Days

Globus

First Class

River Cruise
1 - Light

8+ years old
166
Prague
Budapest
Austria, Czech Republic, Germany, Hungary, Slovakia
$3,388View Tour

Best Price Guaranteed

Book With Flexibility




Danube Dreams with 2 Nights in Prague (Eastbound) 2023

8 reviews
10

Days

Globus

First Class

River Cruise
1 - Light

8+ years old
166
Prague
Budapest
Austria, Czech Republic, Germany, Hungary, Slovakia
$3,838View Tour

Best Price Guaranteed

Book With Flexibility

Christmastime from Nuremberg to Basel 2024

10

Days

Globus

First Class

River Cruise
Nuremberg
Basel
France, Germany, Switzerland
$4,198View Tour

Best Price Guaranteed

Book With Flexibility

Christmastime from Nuremberg to Basel 2023

10

Days

Globus

First Class

River Cruise
1 - Light

Nuremberg
Basel
France, Germany, Switzerland
$4,106View Tour

Best Price Guaranteed

Book With Flexibility

Christmastime from Basel to Nuremberg 2024

10

Days

Globus

First Class

River Cruise
Basel
Nuremberg
France, Germany, Switzerland
$4,448View Tour

Best Price Guaranteed

Book With Flexibility

Christmastime from Basel to Nuremberg 2023

10

Days

Globus

First Class

River Cruise
1 - Light

Basel
Nuremberg
France, Germany, Switzerland
$4,106View Tour

Best Price Guaranteed

Book With Flexibility

Burgundy & Provence with 2 Nights in Paris (Southbound) 2024

10

Days

Globus

First Class

River Cruise
1 - Light

8+ years old
166
Paris
Arles
France
$4,098View Tour

Best Price Guaranteed

Book With Flexibility

Burgundy & Provence with 2 Nights in Paris (Southbound) 2023

24 reviews
10

Days

Globus

First Class

River Cruise
1 - Light

8+ years old
166
Paris
Arles
France
$3,798View Tour

Best Price Guaranteed

Book With Flexibility

Burgundy & Provence with 2 Nights in Paris (Northbound) 2024

10

Days

Globus

First Class

River Cruise
1 - Light

8+ years old
166
Port St. Louis
Paris
France
$4,398View Tour

Best Price Guaranteed

Book With Flexibility

Burgundy & Provence with 2 Nights in Paris (Northbound) 2023

24 reviews
10

Days

Globus

First Class

River Cruise
1 - Light

8+ years old
166
Arles
Paris
France
$3,998View Tour

Best Price Guaranteed

Book With Flexibility

Burgundy & Provence with 2 Nights in Nice (Southbound) 2024

10

Days

Globus

First Class

River Cruise
1 - Light

8+ years old
166
Chalon-Sur-Saone
Nice
France
$3,828View Tour

Best Price Guaranteed

Book With Flexibility

Burgundy & Provence with 2 Nights in Nice (Southbound) 2023

24 reviews
10

Days

Globus

First Class

River Cruise
1 - Light

8+ years old
166
Chalon-Sur-Saone
Nice
France
$3,508View Tour

Best Price Guaranteed

Book With Flexibility

Burgundy & Provence with 2 Nights in Nice (Northbound) 2024

10

Days

Globus

First Class

River Cruise
1 - Light

8+ years old
166
Nice
Chalon-Sur-Saone
France
$4,108View Tour

Best Price Guaranteed

Book With Flexibility

Burgundy & Provence with 2 Nights in Nice (Northbound) 2023

24 reviews
10

Days

Globus

First Class

River Cruise
1 - Light

8+ years old
166
Nice
Chalon-Sur-Saone
France
$3,728View Tour

Best Price Guaranteed

Book With Flexibility

Balkan Discovery with 1 Night in Budapest 2024

10

Days

Globus

First Class

River Cruise
1 - Light

8+ years old
166
Budapest
Bucharest
Bulgaria, Croatia, Hungary, Romania, Serbia
$3,727View Tour

Best Price Guaranteed

Book With Flexibility

Balkan Discovery with 1 Night in Budapest 2023

10

Days

Globus

First Class

River Cruise
1 - Light

8+ years old
166
Budapest
Bucharest
Bulgaria, Croatia, Hungary, Romania, Serbia
$3,727View Tour

Best Price Guaranteed

Book With Flexibility

Active & Discovery on the Rhône with 2 Nights in Paris (Southbound) 2024

10

Days

Globus

First Class

River Cruise
1 - Light

8+ years old
166
Paris
Port St. Louis
France
$4,498View Tour

Best Price Guaranteed

Book With Flexibility

Active & Discovery on the Rhône with 2 Nights in Paris (Southbound) 2023

10

Days

Globus

First Class

River Cruise
1 - Light

8+ years old
166
Paris
Arles
France
$4,548View Tour

Best Price Guaranteed

Book With Flexibility

Active & Discovery on the Rhône with 2 Nights in Paris (Northbound) 2024

10

Days

Globus

First Class

River Cruise
1 - Light

8+ years old
166
Arles
Paris
France
$4,498View Tour

Best Price Guaranteed

Book With Flexibility

Active & Discovery on the Rhône with 2 Nights in Paris (Northbound) 2023

10

Days

Globus

First Class

River Cruise
4 - Active

8+ years old
166
Arles
Paris
France
$4,498View Tour

Best Price Guaranteed

Book With Flexibility

Active & Discovery on the Rhine with 2 Nights in Lucerne 2024

10

Days

Globus

First Class

River Cruise
1 - Light

8+ years old
Lucerne
Amsterdam
France, Germany, Netherlands, Switzerland
$4,348View Tour

Best Price Guaranteed

Book With Flexibility

Active & Discovery on the Rhine with 2 Nights in Lucerne 2023

10

Days

Globus

First Class

River Cruise
1 - Light

8+ years old
Amsterdam
Lucerne
France, Germany, Netherlands, Switzerland
$4,228View Tour

Best Price Guaranteed

Book With Flexibility

Active & Discovery on the Rhine with 2 Nights in Lucerne 2023

10

Days

Globus

First Class

River Cruise
1 - Light

8+ years old
Lucerne
Amsterdam
France, Germany, Netherlands, Switzerland
$4,228View Tour

Best Price Guaranteed

Book With Flexibility

Active & Discovery on the Rhine with 2 Nights in Lucerne (Southbound) 2024

10

Days

Globus

First Class

River Cruise
1 - Light

8+ years old
Amsterdam
Lucerne
France, Germany, Netherlands, Switzerland
$4,598View Tour

Best Price Guaranteed

Book With Flexibility

Active & Discovery on the Moselle with 2 Nights in Paris 2024

10

Days

Globus

First Class

River Cruise
1 - Light

8+ years old
Paris
Frankfurt
France, Germany, Luxembourg
$4,598View Tour

Best Price Guaranteed

Book With Flexibility

Active & Discovery on the Moselle with 2 Nights in Paris 2023

10

Days

Globus

First Class

River Cruise
1 - Light

8+ years old
Paris
Frankfurt
France, Germany, Luxembourg
$4,498View Tour

Best Price Guaranteed

Book With Flexibility

Active & Discovery on The Lower Danube with 2 Nights in Transylvania 2024

10

Days

Globus

First Class

River Cruise
1 - Light

Bucharest
Belgrade
Bulgaria, Croatia, Romania, Serbia
$3,948View Tour

Best Price Guaranteed

Book With Flexibility

Active & Discovery on the Danube with 2 Nights in Prague (Westbound) 2024

10

Days

Globus

First Class

River Cruise
1 - Light

8+ years old
Budapest
Prague
Austria, Czech Republic, Germany, Hungary
$4,018View Tour

Best Price Guaranteed

Book With Flexibility




Active & Discovery on the Danube with 2 Nights in Prague (Westbound) 2023

8 reviews
10

Days

Globus

First Class

River Cruise
1 - Light

8+ years old
Budapest
Prague
Austria, Czech Republic, Germany, Hungary
$4,268View Tour

Best Price Guaranteed

Book With Flexibility

Active & Discovery on the Danube with 2 Nights in Prague (Eastbound) 2024

10

Days

Globus

First Class

River Cruise
1 - Light

8+ years old
Prague
Budapest
Austria, Czech Republic, Germany, Hungary
$4,018View Tour

Best Price Guaranteed

Book With Flexibility




Active & Discovery on the Danube with 2 Nights in Prague (Eastbound) 2023

8 reviews
10

Days

Globus

First Class

River Cruise
4 - Active

8+ years old
Prague
Budapest
Austria, Czech Republic, Germany, Hungary
$4,018View Tour

Best Price Guaranteed

Book With Flexibility

Active & Discovery on the Danube from Serbia to the Black Sea with 2 Nights in Transylvania 2024

10

Days

Globus

First Class

River Cruise
1 - Light

Belgrade
Bucharest
Bulgaria, Romania, Serbia
$4,198View Tour

Best Price Guaranteed

Book With Flexibility

Vida Portugal: Vineyards & Villages Along the Douro with 3 Nights in Lisbon 2024

11

Days

Globus

First Class

River Cruise
1 - Light

8+ years old
Lisbon
Porto
Portugal, Spain
$4,248View Tour

Best Price Guaranteed

Book With Flexibility

The Rhine & Moselle: Canals, Vineyards & Castles with 1 Night in Amsterdam & 2 Nights in Paris 2024

11

Days

Globus

First Class

River Cruise
8+ years old
Amsterdam
Paris
France, Germany, Luxembourg, Netherlands
$4,607View Tour

Best Price Guaranteed

Book With Flexibility

The Rhine & Moselle: Canals, Vineyards & Castles with 1 Night in Amsterdam & 2 Nights in Paris 2023

11

Days

Globus

First Class

River Cruise
1 - Light

8+ years old
Amsterdam
Paris
France, Germany, Luxembourg, Netherlands
$4,607View Tour

Best Price Guaranteed

Book With Flexibility

The Rhine & Moselle (Southbound) 2024

2 reviews
11

Days

Globus

First Class

River Cruise
1 - Light

8+ years old
166
Amsterdam
Basel
France, Germany, Luxembourg, Netherlands, Switzerland
$4,699View Tour

Best Price Guaranteed

Book With Flexibility

The Rhine & Moselle (Southbound) 2023

2 reviews
11

Days

Globus

First Class

River Cruise
1 - Light

8+ years old
166
Amsterdam
Basel
France, Germany, Luxembourg, Netherlands, Switzerland
$4,735View Tour

Best Price Guaranteed

Book With Flexibility

The Rhine & Moselle (Northbound) 2024

11

Days

Globus

First Class

River Cruise
1 - Light

8+ years old
166
Basel
Amsterdam
France, Germany, Luxembourg, Netherlands, Switzerland
$4,599View Tour

Best Price Guaranteed

Book With Flexibility

The Rhine & Moselle (Northbound) 2023

11

Days

Globus

First Class

River Cruise
1 - Light

8+ years old
166
Basel
Amsterdam
France, Germany, Luxembourg, Netherlands, Switzerland
$4,635View Tour

Best Price Guaranteed

Book With Flexibility

The Danube from the Black Sea to Budapest 2024

11

Days

Globus

First Class

River Cruise
1 - Light

8+ years old
166
Bucharest
Budapest
Bulgaria, Croatia, Hungary, Romania, Serbia
$4,248View Tour

Best Price Guaranteed

Book With Flexibility

The Danube from the Black Sea to Budapest 2023

11

Days

Globus

First Class

River Cruise
1 - Light

8+ years old
166
Bucharest
Budapest
Bulgaria, Croatia, Hungary, Romania, Serbia
$4,606View Tour

Best Price Guaranteed

Book With Flexibility

The Danube from Croatia to the Black Sea with 2 Nights in Transylvania 2023

11

Days

Globus

First Class

River Cruise
1 - Light

Zagreb
Bucharest
Bulgaria, Croatia, Romania, Serbia
$4,329View Tour

Best Price Guaranteed

Book With Flexibility

Romantic Rhine with 1 Night in Amsterdam & 2 Nights in Lucerne (Southbound) 2024

11

Days

Globus

First Class

River Cruise
8+ years old
Amsterdam
Lucerne
France, Germany, Netherlands, Switzerland
$4,057View Tour

Best Price Guaranteed

Book With Flexibility




Romantic Rhine with 1 Night in Amsterdam & 2 Nights in Lucerne (Southbound) 2023

144 reviews
11

Days

Globus

First Class

River Cruise
1 - Light

8+ years old
Amsterdam
Lucerne
France, Germany, Netherlands, Switzerland
$4,147View Tour

Best Price Guaranteed

Book With Flexibility

Paris to Normandy with 3 Nights in London 2024

11

Days

Globus

First Class

River Cruise
Paris
London
England, France
$4,293View Tour

Best Price Guaranteed

Book With Flexibility




Paris to Normandy with 3 Nights in London 2023

21 reviews
11

Days

Globus

First Class

River Cruise
1 - Light

Paris
London
England, France
$4,581View Tour

Best Price Guaranteed

Book With Flexibility

German Grandeur with 2 Nights in Munich (Westbound) 2024

11

Days

Globus

First Class

River Cruise
1 - Light

8+ years old
166
Munich
Basel
France, Germany, Switzerland
$4,648View Tour

Best Price Guaranteed

Book With Flexibility

German Grandeur with 2 Nights in Munich (Westbound) 2023

11

Days

Globus

First Class

River Cruise
1 - Light

8+ years old
166
Munich
Basel
France, Germany, Switzerland
$4,777View Tour

Best Price Guaranteed

Book With Flexibility

German Grandeur with 2 Nights in Munich (Eastbound) 2024

11

Days

Globus

First Class

River Cruise
1 - Light

8+ years old
166
Basel
Munich
France, Germany, Switzerland
$4,548View Tour

Best Price Guaranteed

Book With Flexibility

German Grandeur with 2 Nights in Munich (Eastbound) 2023

11

Days

Globus

First Class

River Cruise
1 - Light

8+ years old
166
Basel
Munich
France, Germany, Switzerland
$4,677View Tour

Best Price Guaranteed

Book With Flexibility

From the Inca Empire to the Peruvian Amazon 2024

2 reviews
11

Days

Globus

First Class

River Cruise
1 - Light

Lima
Lima
Peru
$6,230View Tour

Best Price Guaranteed

Book With Flexibility




From the Inca Empire to the Peruvian Amazon 2023

2 reviews
11

Days

Globus

First Class

River Cruise
Lima
Lima
Peru
$5,606View Tour

Best Price Guaranteed

Book With Flexibility

Balkan Odyssey with 2 Nights in Transylvania 2023

11

Days

Globus

First Class

River Cruise
1 - Light

Bucharest
Zagreb
Bulgaria, Croatia, Romania, Serbia
$4,329View Tour

Best Price Guaranteed

Book With Flexibility

Balkan Discovery with 2 Nights in Transylvania 2024

11

Days

Globus

First Class

River Cruise
Budapest
Bucharest
Bulgaria, Croatia, Hungary, Romania, Serbia
$4,198View Tour

Best Price Guaranteed

Book With Flexibility

Balkan Discovery with 2 Nights in Transylvania 2023

11

Days

Globus

First Class

River Cruise
1 - Light

Budapest
Bucharest
Bulgaria, Croatia, Hungary, Romania, Serbia
$4,148View Tour

Best Price Guaranteed

Book With Flexibility

Active & Discovery on the Seine with 1 Night in Saint-Malo & 1 Night in Mont St. Michel (Southbound) 2024

11

Days

Globus

First Class

River Cruise
1 - Light

8+ years old
166
Paris
Paris
France
$4,698View Tour

Best Price Guaranteed

Book With Flexibility




Active & Discovery on the Seine with 1 Night in Saint-Malo & 1 Night in Mont St. Michel (Southbound) 2023

11

Days

Globus

First Class

River Cruise
4 - Active

8+ years old
166
Paris
Paris
France
$4,578View Tour

Best Price Guaranteed

Book With Flexibility

Active & Discovery on the Seine with 1 Night in Mont St. Michel & 1 Night in Saint-Malo (Northbound) 2024

11

Days

Globus

First Class

River Cruise
Paris
Paris
France
$4,548View Tour

Best Price Guaranteed

Book With Flexibility




Active & Discovery on the Seine with 1 Night in Mont St. Michel & 1 Night in Saint-Malo (Northbound) 2023

11

Days

Globus

First Class

River Cruise
4 - Active

Paris
Paris
France
$4,478View Tour

Best Price Guaranteed

Book With Flexibility

Active & Discovery on the Rhine with 1 Night in Amsterdam & 2 Nights in Lucerne 2023

11

Days

Globus

First Class

River Cruise
1 - Light

8+ years old
Amsterdam
Lucerne
France, Germany, Netherlands, Switzerland
$4,587View Tour

Best Price Guaranteed

Book With Flexibility

Active & Discovery on the Rhine with 1 Night in Amsterdam & 2 Nights in Lucerne (Southbound) 2024

11

Days

Globus

First Class

River Cruise
1 - Light

8+ years old
Amsterdam
Lucerne
France, Germany, Netherlands, Switzerland
$4,957View Tour

Best Price Guaranteed

Book With Flexibility

Active & Discovery on the Danube with 2 Nights in Prague & 1 Night in Budapest (Eastbound) 2024

11

Days

Globus

First Class

River Cruise
Prague
Budapest
Austria, Czech Republic, Germany, Hungary
$4,297View Tour

Best Price Guaranteed

Book With Flexibility




Active & Discovery on the Danube with 2 Nights in Prague & 1 Night in Budapest (Eastbound) 2023

8 reviews
11

Days

Globus

First Class

River Cruise
1 - Light

Prague
Budapest
Austria, Czech Republic, Germany, Hungary
$4,297View Tour

Best Price Guaranteed

Book With Flexibility

Active & Discovery on the Danube with 1 Night in Budapest & 2 Nights in Prague (Westbound) 2024

11

Days

Globus

First Class

River Cruise
Budapest
Prague
Austria, Czech Republic, Germany, Hungary
$4,297View Tour

Best Price Guaranteed

Book With Flexibility




Active & Discovery on the Danube with 1 Night in Budapest & 2 Nights in Prague (Westbound) 2023

8 reviews
11

Days

Globus

First Class

River Cruise
1 - Light

Budapest
Prague
Austria, Czech Republic, Germany, Hungary
$4,547View Tour

Best Price Guaranteed

Book With Flexibility

The Rhine & Moselle with 1 Night in Amsterdam (Southbound) 2024

12

Days

Globus

First Class

River Cruise
8+ years old
Amsterdam
Basel
France, Germany, Luxembourg, Netherlands, Switzerland
$5,058View Tour

Best Price Guaranteed

Book With Flexibility

The Rhine & Moselle with 1 Night in Amsterdam (Southbound) 2023

12

Days

Globus

First Class

River Cruise
1 - Light

8+ years old
Amsterdam
Basel
France, Germany, Luxembourg, Netherlands, Switzerland
$5,094View Tour

Best Price Guaranteed

Book With Flexibility

The Danube from the Black Sea to Budapest with 1 Night in Budapest 2024

12

Days

Globus

First Class

River Cruise
Bucharest
Budapest
Bulgaria, Croatia, Hungary, Romania, Serbia
$4,527View Tour

Best Price Guaranteed

Book With Flexibility

The Danube from the Black Sea to Budapest with 1 Night in Budapest 2023

12

Days

Globus

First Class

River Cruise
1 - Light

Bucharest
Budapest
Bulgaria, Croatia, Hungary, Romania, Serbia
$4,885View Tour

Best Price Guaranteed

Book With Flexibility

The Blue Danube Discovery with 2 Nights in Budapest & 2 Nights in Prague 2024

12

Days

Globus

First Class

River Cruise
1 - Light

8+ years old
166
Budapest
Prague
Austria, Czech Republic, Germany, Hungary
$4,187View Tour

Best Price Guaranteed

Book With Flexibility




The Blue Danube Discovery with 2 Nights in Budapest & 2 Nights in Prague 2023

90 reviews
12

Days

Globus

First Class

River Cruise
1 - Light

8+ years old
166
Budapest
Prague
Austria, Czech Republic, Germany, Hungary
$4,187View Tour

Best Price Guaranteed

Book With Flexibility

Romantic Rhine with Mount Pilatus, 1 Night in Lucerne & 3 Nights in Lake Como (Southbound) 2024

12

Days

Globus

First Class

River Cruise
Amsterdam
Lake Como
France, Germany, Italy, Netherlands, Switzerland
$4,048View Tour

Best Price Guaranteed

Book With Flexibility

Romantic Rhine with Mount Pilatus, 1 Night in Lucerne & 3 Nights in Lake Como (Southbound) 2023

12

Days

Globus

First Class

River Cruise
1 - Light

Amsterdam
Lake Como
France, Germany, Italy, Netherlands, Switzerland
$4,486View Tour

Best Price Guaranteed

Book With Flexibility

Romantic Rhine with 3 Nights in Lake Como & 1 Night in Lucerne & Mount Pilatus (Northbound) 2024

12

Days

Globus

First Class

River Cruise
8+ years old
Lake Como
Amsterdam
France, Germany, Italy, Netherlands, Switzerland
$4,478View Tour

Best Price Guaranteed

Book With Flexibility

Romantic Rhine with 3 Nights in Lake Como & 1 Night in Lucerne & Mount Pilatus (Northbound) 2023

12

Days

Globus

First Class

River Cruise
1 - Light

8+ years old
Lake Como
Amsterdam
France, Germany, Italy, Netherlands, Switzerland
$4,848View Tour

Best Price Guaranteed

Book With Flexibility

Christmastime from Vienna to Frankfurt 2024

12

Days

Globus

First Class

River Cruise
Vienna
Frankfurt
Austria, Germany
$5,048View Tour

Best Price Guaranteed

Book With Flexibility

Christmastime from Nuremberg to Basel with 2 Nights in Prague 2024

12

Days

Globus

First Class

River Cruise
1 - Light

8+ years old
166
Prague
Basel
Czech Republic, France, Germany, Switzerland
$4,787View Tour

Best Price Guaranteed

Book With Flexibility

Christmastime from Nuremberg to Basel with 2 Nights in Prague 2023

12

Days

Globus

First Class

River Cruise
1 - Light

8+ years old
166
Prague
Basel
Czech Republic, France, Germany, Switzerland
$4,695View Tour

Best Price Guaranteed

Book With Flexibility

Christmastime from Frankfurt to Vienna 2024

12

Days

Globus

First Class

River Cruise
Frankfurt
Vienna
Austria, Germany
$5,048View Tour

Best Price Guaranteed

Book With Flexibility

Christmastime from Basel to Nuremberg with 2 Nights in Prague 2024

12

Days

Globus

First Class

River Cruise
1 - Light

Basel
Prague
Czech Republic, France, Germany, Switzerland
$5,037View Tour

Best Price Guaranteed

Book With Flexibility

Christmastime from Basel to Nuremberg with 2 Nights in Prague 2023

12

Days

Globus

First Class

River Cruise
1 - Light

8+ years old
166
Basel
Prague
Czech Republic, France, Germany, Switzerland
$4,695View Tour

Best Price Guaranteed

Book With Flexibility

Burgundy & Provence with 2 Nights in Paris & 2 Nights in Nice (Southbound) 2024

1 reviews
12

Days

Globus

First Class

River Cruise
1 - Light

8+ years old
166
Paris
Nice
France
$4,777View Tour

Best Price Guaranteed

Book With Flexibility




Burgundy & Provence with 2 Nights in Paris & 2 Nights in Nice (Southbound) 2023

24 reviews
12

Days

Globus

First Class

River Cruise
1 - Light

8+ years old
166
Paris
Nice
France
$4,457View Tour

Best Price Guaranteed

Book With Flexibility

Burgundy & Provence with 2 Nights in Nice & 2 Nights in Paris (Northbound) 2024

12

Days

Globus

First Class

River Cruise
1 - Light

8+ years old
166
Nice
Paris
France
$5,057View Tour

Best Price Guaranteed

Book With Flexibility




Burgundy & Provence with 2 Nights in Nice & 2 Nights in Paris (Northbound) 2023

24 reviews
12

Days

Globus

First Class

River Cruise
1 - Light

8+ years old
166
Nice
Paris
France
$4,677View Tour

Best Price Guaranteed

Book With Flexibility

Balkan Discovery with 1 Night in Budapest & 2 Nights in Transylvania 2024

2 reviews
12

Days

Globus

First Class

River Cruise
1 - Light

8+ years old
166
Budapest
Bucharest
Bulgaria, Croatia, Hungary, Romania, Serbia
$4,477View Tour

Best Price Guaranteed

Book With Flexibility

Balkan Discovery with 1 Night in Budapest & 2 Nights in Transylvania 2023

12

Days

Globus

First Class

River Cruise
1 - Light

8+ years old
166
Budapest
Bucharest
Bulgaria, Croatia, Hungary, Romania, Serbia
$4,427View Tour

Best Price Guaranteed

Book With Flexibility

The Rhine & Moselle with 2 Nights in Lucerne (Southbound) 2024

13

Days

Globus

First Class

River Cruise
8+ years old
Amsterdam
Lucerne
France, Germany, Luxembourg, Netherlands, Switzerland
$5,648View Tour

Best Price Guaranteed

Book With Flexibility

The Rhine & Moselle with 2 Nights in Lucerne (Southbound) 2023

13

Days

Globus

First Class

River Cruise
1 - Light

8+ years old
Amsterdam
Lucerne
France, Germany, Luxembourg, Netherlands, Switzerland
$5,664View Tour

Best Price Guaranteed

Book With Flexibility

The Rhine & Moselle with 2 Nights in Lucerne (Northbound) 2024

13

Days

Globus

First Class

River Cruise
8+ years old
Lucerne
Amsterdam
France, Germany, Luxembourg, Netherlands, Switzerland
$5,548View Tour

Best Price Guaranteed

Book With Flexibility

The Rhine & Moselle with 2 Nights in Lucerne (Northbound) 2023

13

Days

Globus

First Class

River Cruise
1 - Light

8+ years old
Lucerne
Amsterdam
France, Germany, Luxembourg, Netherlands, Switzerland
$5,564View Tour

Best Price Guaranteed

Book With Flexibility

The Danube from the Black Sea to Budapest with 2 Nights in Transylvania 2024

13

Days

Globus

First Class

River Cruise
1 - Light

8+ years old
166
Bucharest
Budapest
Bulgaria, Croatia, Hungary, Romania, Serbia
$4,998View Tour

Best Price Guaranteed

Book With Flexibility

The Danube from the Black Sea to Budapest with 2 Nights in Transylvania 2023

13

Days

Globus

First Class

River Cruise
1 - Light

8+ years old
166
Bucharest
Budapest
Bulgaria, Croatia, Hungary, Romania, Serbia
$5,306View Tour

Best Price Guaranteed

Book With Flexibility

Romantic Rhine with 1 Night in Amsterdam, Mount Pilatus, 1 Night in Lucerne & 3 Nights in Lake Como (Southbound) 2024

13

Days

Globus

First Class

River Cruise
8+ years old
Amsterdam
Lake Como
France, Germany, Italy, Netherlands, Switzerland
$4,407View Tour

Best Price Guaranteed

Book With Flexibility

Romantic Rhine with 1 Night in Amsterdam, Mount Pilatus, 1 Night in Lucerne & 3 Nights in Lake Como (Southbound) 2023

13

Days

Globus

First Class

River Cruise
1 - Light

8+ years old
Amsterdam
Lake Como
France, Germany, Italy, Netherlands, Switzerland
$4,845View Tour

Best Price Guaranteed

Book With Flexibility

From the Inca Empire to the Peruvian Amazon with the Nazca Lines 2024

13

Days

Globus

First Class

River Cruise
1 - Light

Lima
Lima
Peru
$7,290View Tour

Best Price Guaranteed

Book With Flexibility