Dates & Prices
Start Date
End Date
Offers
Brochure
Land Price
Our Price
Quote
Nov 07, 2020
Nov 14, 2020
Call Us

$1,925

Get Our Price
Get Quote
Nov 14, 2020
Nov 21, 2020
Call Us

$1,925

Get Our Price
Get Quote
Dec 12, 2020
Dec 19, 2020
Call Us

$1,870

Get Our Price
Get Quote
Dec 19, 2020
Dec 26, 2020
Call Us

$1,870

Get Our Price
Get Quote
Dec 26, 2020
Jan 02, 2021
Call Us

$2,020

Get Our Price
Get Quote
Dec 30, 2020
Jan 06, 2021
Call Us

$2,020

Get Our Price
Get Quote
Jan 02, 2021
Jan 09, 2021
Call Us

$2,030

Get Our Price
Get Quote
Jan 16, 2021
Jan 23, 2021
Call Us

$1,950

Get Our Price
Get Quote
Jan 30, 2021
Feb 06, 2021
Call Us

$1,950

Get Our Price
Get Quote
Feb 06, 2021
Feb 13, 2021
Call Us

$1,950

Get Our Price
Get Quote
Feb 27, 2021
Mar 06, 2021
Call Us

$1,950

Get Our Price
Get Quote
Apr 10, 2021
Apr 17, 2021
Call Us

$1,950

Get Our Price
Get Quote
May 08, 2021
May 15, 2021
Call Us

$2,030

Get Our Price
Get Quote
Jun 05, 2021
Jun 12, 2021
Call Us

$2,030

Get Our Price
Get Quote
Jun 12, 2021
Jun 19, 2021
Call Us

$2,030

Get Our Price
Get Quote
Jun 19, 2021
Jun 26, 2021
Call Us

$2,030

Get Our Price
Get Quote
Jul 03, 2021
Jul 10, 2021
Call Us

$2,030

Get Our Price
Get Quote
Jul 10, 2021
Jul 17, 2021
Call Us

$2,105

Get Our Price
Get Quote
Jul 17, 2021
Jul 24, 2021
Call Us

$2,105

Get Our Price
Get Quote
Jul 31, 2021
Aug 07, 2021
Call Us

$2,105

Get Our Price
Get Quote
Aug 07, 2021
Aug 14, 2021
Call Us

$2,105

Get Our Price
Get Quote
Aug 14, 2021
Aug 21, 2021
Call Us

$2,105

Get Our Price
Get Quote
Aug 21, 2021
Aug 28, 2021
Call Us

$2,105

Get Our Price
Get Quote
Aug 25, 2021
Sep 01, 2021
Call Us

$2,105

Get Our Price
Get Quote
Aug 28, 2021
Sep 04, 2021
Call Us

$2,105

Get Our Price
Get Quote
Sep 04, 2021
Sep 11, 2021
Call Us

$2,105

Get Our Price
Get Quote
Sep 11, 2021
Sep 18, 2021
Call Us

$2,105

Get Our Price
Get Quote
Sep 18, 2021
Sep 25, 2021
Call Us

$2,030

Get Our Price
Get Quote
Sep 25, 2021
Oct 02, 2021
Call Us

$2,030

Get Our Price
Get Quote
Oct 02, 2021
Oct 09, 2021
Call Us

$2,030

Get Our Price
Get Quote
Oct 09, 2021
Oct 16, 2021
Call Us

$2,030

Get Our Price
Get Quote
Oct 16, 2021
Oct 23, 2021
Call Us

$2,030

Get Our Price
Get Quote
Oct 23, 2021
Oct 30, 2021
Call Us

$1,950

Get Our Price
Get Quote
Oct 30, 2021
Nov 06, 2021
Call Us

$1,950

Get Our Price
Get Quote
Nov 13, 2021
Nov 20, 2021
Call Us

$1,950

Get Our Price
Get Quote
Nov 27, 2021
Dec 04, 2021
Call Us

$1,950

Get Our Price
Get Quote
Dec 04, 2021
Dec 11, 2021
Call Us

$1,950

Get Our Price
Get Quote
Dec 11, 2021
Dec 18, 2021
Call Us

$1,950

Get Our Price
Get Quote
Dec 18, 2021
Dec 25, 2021
Call Us

$1,950

Get Our Price
Get Quote
Dec 25, 2021
Jan 01, 2022
Call Us

$2,030

Get Our Price
Get Quote
Jan 01, 2022
Jan 08, 2022
Call Us

$1,895

Get Our Price
Get Quote
Jan 15, 2022
Jan 22, 2022
Call Us

$1,895

Get Our Price
Get Quote
Jan 29, 2022
Feb 05, 2022
Call Us

$1,895

Get Our Price
Get Quote
Feb 05, 2022
Feb 12, 2022
Call Us

$1,895

Get Our Price
Get Quote
Feb 12, 2022
Feb 19, 2022
Call Us

$1,895

Get Our Price
Get Quote
Feb 26, 2022
Mar 05, 2022
Call Us

$1,895

Get Our Price
Get Quote
Mar 19, 2022
Mar 26, 2022
Call Us

$1,895

Get Our Price
Get Quote
Apr 16, 2022
Apr 23, 2022
Call Us

$1,895

Get Our Price
Get Quote
May 07, 2022
May 14, 2022
Call Us

$1,895

Get Our Price
Get Quote
Jun 04, 2022
Jun 11, 2022
Call Us

$1,895

Get Our Price
Get Quote
Jun 11, 2022
Jun 18, 2022
Call Us

$1,895

Get Our Price
Get Quote
Jun 18, 2022
Jun 25, 2022
Call Us

$1,895

Get Our Price
Get Quote
Jul 02, 2022
Jul 09, 2022
Call Us

$1,895

Get Our Price
Get Quote
Jul 09, 2022
Jul 16, 2022
Call Us

$1,895

Get Our Price
Get Quote
Jul 16, 2022
Jul 23, 2022
Call Us

$1,895

Get Our Price
Get Quote
Jul 30, 2022
Aug 06, 2022
Call Us

$1,895

Get Our Price
Get Quote
Aug 06, 2022
Aug 13, 2022
Call Us

$1,895

Get Our Price
Get Quote
Aug 13, 2022
Aug 20, 2022
Call Us

$1,895

Get Our Price
Get Quote
Aug 20, 2022
Aug 27, 2022
Call Us

$1,895

Get Our Price
Get Quote
Aug 24, 2022
Aug 31, 2022
Call Us

$1,895

Get Our Price
Get Quote
Aug 27, 2022
Sep 03, 2022
Call Us

$1,895

Get Our Price
Get Quote
Sep 03, 2022
Sep 10, 2022
Call Us

$1,895

Get Our Price
Get Quote
Sep 10, 2022
Sep 17, 2022
Call Us

$1,895

Get Our Price
Get Quote
Sep 17, 2022
Sep 24, 2022
Call Us

$1,895

Get Our Price
Get Quote
Sep 24, 2022
Oct 01, 2022
Call Us

$1,895

Get Our Price
Get Quote
Oct 01, 2022
Oct 08, 2022
Call Us

$1,895

Get Our Price
Get Quote
Oct 08, 2022
Oct 15, 2022
Call Us

$1,895

Get Our Price
Get Quote
Oct 15, 2022
Oct 22, 2022
Call Us

$1,895

Get Our Price
Get Quote
Oct 22, 2022
Oct 29, 2022
Call Us

$1,895

Get Our Price
Get Quote
Oct 29, 2022
Nov 05, 2022
Call Us

$1,895

Get Our Price
Get Quote
Nov 12, 2022
Nov 19, 2022
Call Us

$1,895

Get Our Price
Get Quote
Nov 26, 2022
Dec 03, 2022
Call Us

$1,895

Get Our Price
Get Quote
Dec 03, 2022
Dec 10, 2022
Call Us

$1,895

Get Our Price
Get Quote
Dec 10, 2022
Dec 17, 2022
Call Us

$1,895

Get Our Price
Get Quote
Dec 17, 2022
Dec 24, 2022
Call Us

$1,895

Get Our Price
Get Quote
Dec 24, 2022
Dec 31, 2022
Call Us

$1,895

Get Our Price
Get Quote
Call or submit a quote for award-winning value and service!
Tour Itinerary
Bless the rains of East Africa on an eight-day safari adventure through Kenya and Tanzania. The famed national parks in the Serengeti and Ngorongoro Crater region are home to an astounding array of animals, from miniature dik-dik antelopes and lions to the noble African elephant. With local guides and all of your needs taken care of, head on a number of game drives in search of the Big Five in the back of specially designed safari vehicles. With stops at a local community in Mto wa Mbu, the vast Lake Victoria and bustling Nairobi, your curated Lonely Planet Experience is fit for the most curious traveller, eager to explore the fascinating towns and fertile savannahs of Africa's east.
Day 1: Nairobi
Jambo! Welcome to Kenya. Your adventure begins with a welcome meeting at 6 pm, and you can arrive at any time as there are no activities planned until this important briefing. If you arrive early, perhaps head out and explore the National Museum of Kenya, the Karen Blixen Museum or the highly recommended Bomas of Kenya, where traditional homesteads of several Kenyan tribes are displayed in an outdoor village.
Day 2: Kisii
Board your safari vehicle and travel west (approximately 8–9 hours). Today's destination is near the hilltop town of Kisii, which will be the last chance to stock up on supplies before heading into Tanzania. Crossing the incredibly scenic Great Rift Valley on your way to the tea-growing highlands is a fantastic introduction to the landscapes of Kenya. You will pass through the ancient homeland of the Maasai. Keep a look out for these tall tribesmen dressed in distinctive scarlet robes as they tend to their prized herds of cattle. The roads on the way are pretty rough, but there will be chances to stop and stretch your legs, including a local homestead lunch in the town of Kaprong. The food for the lunch is grown and sourced locally, plus the lunch is a great way to learn from and interact with the women from the local village.
Day 3: Lake Victoria
Travel towards the Kenya–Tanzania border and to the shores of Lake Victoria (approximately 7–8 hours). This is not only Africa's largest lake – it's the largest tropical lake in the world. Its shores are shared by Kenya, Tanzania and Uganda. The guided bike excursion is a great activity to stretch the legs, learn about the town, visit an African marketplace and meet some locals. Or you can simply chill out on the lakeside sand with a cold drink. Make the most of the ATM and local market to stock up for your next three days of adventuring in the wilderness. You will camp on the shores of the lake tonight, at one of its least visited campgrounds, on the outskirts of a small town called Musoma.
Day 4: Serengeti National Park
Travel from Lake Victoria to the gate of Serengeti National Park on a smooth road (approximately 3 hours). Enter the Serengeti and enjoy a game drive and picnic lunch en route to your campsite. The wide-open plains of the Serengeti see myriad colours during the year – green after the rains, brown and burnt in the dry season – but one thing is a constant: this never-ending landscape is home to thousands upon thousands of animals travelling as herds across the plains. This region gets its name from the local Maasai word 'siringet', meaning the place where the land moves on forever, and you'll begin to understand why on your game drive today. Enjoy a picnic lunch, then head to your campsite which is right in the action – located within the park itself! At night, listen out for the sounds of nocturnal animals as you drift off to sleep.
Day 5: Serengeti National Park
Start the day nice and early with a game drive at dawn. You will head out while the animals are at their most active, then head back to camp for brunch at around 11 am. This morning, there's also the option of a balloon ride over the park today. If you have pre-booked this activity, you will be picked up before dawn and driven to the launch site. After a safety briefing, glide through the dawn, sometimes at tree height, where you'll get some amazing photo opportunities. Sometimes you will ascend, getting an overview of the vastness of the plains and the early morning movements of the herds. After landing, dig into a delicious bush breakfast, then return to your camp. After spending the warmer part of the day relaxing with your herd – just as the animals do – depart again at dusk for another adventure through the wild, returning in time for dinner.
Day 6: Ngorongoro Crater
Enjoy a leisurely game drive and picnic lunch on your way out of the park today. Soak up final views of the animals and landscapes that make the national park such an incredible spot, before entering the Ngorongoro Conservation area. Your destination today is the rim of the crater about 3 hours away. Your campsite overlooks jagged volcanic peaks and rolling grasslands thousands of feet below – you can be sure that there are few campsites in the world with a better view than this!
Day 7: Ngorongoro Crater – Mto wa Mbu
A gigantic, perfectly intact volcanic crater, Ngorongoro is home to some 30,000 animals. Among these are endangered black rhinos, lions, leopards, elephants, impalas, zebras and hippos. The crater floor offers excellent wildlife viewing all year round, and the photo opportunities here are unrivalled. Later, join the local community for a guided afternoon stroll around the farming areas, milling machine and local homes before enjoying a traditional meal. Your campsite this evening is located in Mto wa Mbu.
Day 8: Arusha / Nairobi
Set off early this morning, around 7.30 am, heading for the border with Kenya after passing through Arusha to say goodbye to some travellers. You also have the option to travel back to Nairobi if it is more convenient for you (approximately 7–8 hours). On arrival, you'll be dropped at a centrally located hotel, and with no accommodation provided for tonight, you are free to leave at any time. If you would like to extend your stay in Nairobi, we'll be happy to organise additional accommodation (subject to availability).
Kisii - Soapstone carving cooperative
Serengeti National Park - Overland Vehicle Game Drive
Serengeti National Park - Overland Vehicle Game Drive
Serengeti National Park - Overland Vehicle Game Drive
Ngorongoro Crater - 4x4 Game Drive
Mto Wa Mbu - Village walk & local dinner
Meals
7 Breakfast(s) Included
7 Lunch(es) Included
6 Dinner(s) Included

Style: Basix

Hotel (1 night), Camping (with basic facilities) (2 nights), Camping (with facilities) (3 nights), Basic Hotel (1 night)
Question: How many suitcases can I take with me on my trip?
Each person is allowed one "check-in," and one "carry-on." Remember to take all valuables with you as "carry-on", because electronic equipment, cameras, laptops, jewelry, business documents and money are not covered by the airlines' liability, so always carry them aboard with you.
Question: Is Airfare Included in the Price?
Airfare from your point of origin to and from the trip is not included in the land price.
Similar Tours Other Travelers Liked
The trip was both both educational and exciting. I very much enjoyed the sights and culture.
The itinerary was just as I expected! The guide was very good as were the accomodations
Intrepid did such a great job. I never had to worry about where I was supposed to be and it felt so good not to worry about a thing but just to enjoy myself. Our guide was extremely knowledgeable about culture and history.
Taiwan people very friendly. Accommodation were centrally located and easily accessible. Did extra activities then in brochure which was greatly.
Larus our tour guide did an excellent job and was very attentive to our needs. He is very knowledgeable and has a great sense of humor.
Our guide Tarang chandola was exceptional. Courteous, knowledgeable, organized, polite, professional and went above and beyond taking care of our needs and requests offen anticipating what that might be. He made sure we all had the best possible time and offered suggestions to meet the needs of everyone on the tour. This made the trip even more enjoyable.
AffordableTours.com® does not itself offer, service or administer the Travel Packages, and the ultimate terms and conditions of any Travel Package made available via the Site Offerings (including the prices quoted in connection with same) will be determined by the applicable Third-Party Travel Service Provider. AffordableTours.com® does not represent or warrant that the Price Quotes are accurate, up-to-date or free of error, or that same will be honored by the applicable Third-Party Travel Service Providers. All Price Quotes, Travel Package availability, Travel Package details/itinerary and other Content are subject to change without notice. All travel details published by and through the Site Offerings should be confirmed directly with the applicable Third-Party Travel Service Provider prior to making any travel plans. Reliance on any information made available to you by and through the Site Offerings is solely at your own risk.
How It Works
Vacationing has never been easier or cheaper with the help of a dedicated travel consultant from AffordableTours.com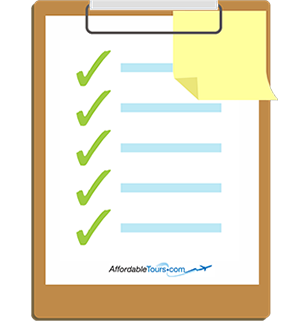 Find your perfect trip on our website and simply request a free quote. Need to speak to a live person? Call us 7 days a week at 1-800-935-2620. No robots here!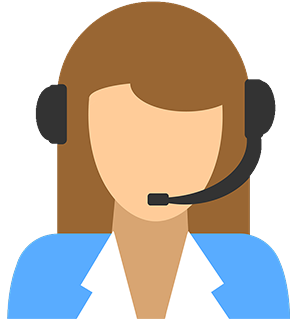 Your personal travel consultant will reach out and be your point of contact for your entire travel experience from start to finish. Did we mention you'll be working with an award winning team? Sweet!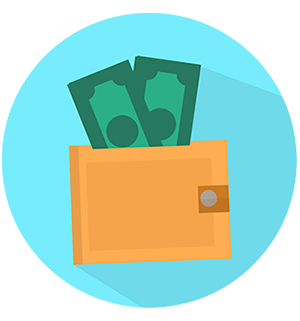 Because we're one of the largest sellers of travel, we're able to give you a discount on your vacation package. No one beats our prices!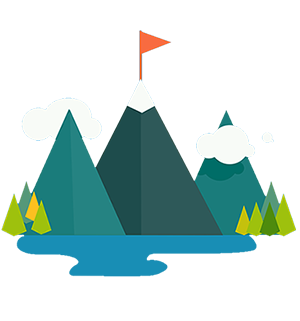 Knowing you got the best deal, all that's left is for you to pack your bags and enjoy your vacation!