North America Tours $4001 to $5000 2024/2025
Save up to 40% on North America Tours $4001 to $5000 2024/2025
North America Travel Guide
Explore North America Tours $4001 to $5000 2024/2025
North America is home to some of the most beautiful cities and outdoor experiences that you can explore! No matter what time of year that you visit, you'll find great activities for you to partake in. A North America tour will genuinely make you fall more in love with this area of the world, and you'll surely want to come back before long. With tour operator volume buys plus our low everyday prices you can save up to 40% versus assembling the same itinerary on your own! Book your North America tour today with AffordableTours.com, your discounted tour headquarters. View North America Tour Deals and Discounts
North America Travel Guide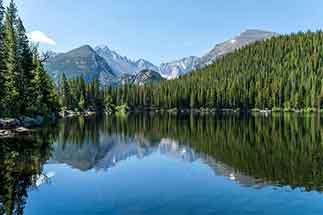 Showing 1 - 20 Tours
Tour Itinerary
Days
Operator
Quality
Style
Starts
Ends
Price

Yellowstone Winter Wonderland 2024

20 reviews
07

Days

Globus

First Class

Escorted
2 - Classic

Jackson, WY
Jackson, WY
United States
$4,019View Tour

Best Price Guaranteed

Book With Flexibility

Wonders of the American West

84 reviews
10

Days

Insight Vacations

First Class

Escorted
Las Vegas, NV
Las Vegas, NV
United States
$4,383View Tour

Best Price Guaranteed

Book With Flexibility

Alaska & the Yukon with Alaska Cruise 2024

4 reviews
19

Days

Cosmos

Budget

Tour & Cruise
3 - Explorer

Anchorage, AK
Vancouver
Canada, United States
$4,709View Tour

Best Price Guaranteed

Book With Flexibility

Enchanting Canyonlands 2024

134 reviews
11

Days

Globus

First Class

Escorted
Las Vegas, NV
Las Vegas, NV
United States
$4,399View Tour

Best Price Guaranteed

Book With Flexibility

Glacier National Park & the Canadian Rockies with the Calgary Stampede 2024

18 reviews
11

Days

Globus

First Class

Escorted
Calgary
Calgary
Canada, United States
$4,722View Tour

Best Price Guaranteed

Book With Flexibility

Classic Fall Foliage 2024 - Small Group

09

Days

Globus

First Class

Escorted
Boston, MA
Boston, MA
United States
$4,699View Tour

Best Price Guaranteed

Book With Flexibility

Glacier National Park & the Canadian Rockies 2024 - Small Group

6 reviews
09

Days

Globus

First Class

Escorted
Calgary
Calgary
Canada
$4,185View Tour

Best Price Guaranteed

Book With Flexibility

Cape Cod & the Islands 2024 - Small Group

08

Days

Globus

First Class

Escorted
Boston, MA
Boston, MA
United States
$4,019View Tour

Best Price Guaranteed

Book With Flexibility

Canadian Train Odyssey 2024

12 reviews
15

Days

Cosmos

First Class

Escorted
3 - Explorer

Toronto
Vancouver
Canada
$4,178View Tour

Best Price Guaranteed

Book With Flexibility

Classic Fall Foliage 2024

144 reviews
09

Days

Globus

First Class

Escorted
Boston, MA
Boston, MA
United States
$4,009View Tour

Best Price Guaranteed

Book With Flexibility

America's National Parks 2024 - Small Group

4 reviews
10

Days

Globus

First Class

Escorted
Rapid City, SD
Salt Lake City, UT
United States
$4,609View Tour

Best Price Guaranteed

Book With Flexibility

America's Canyonlands 2024

26 reviews
08

Days

Tauck

Deluxe

Escorted
Phoenix, AZ
Las Vegas, NV
United States
$4,990View Tour

Book With Flexibility

Spectacular Alaska! 2024 - Small Group

2 reviews
10

Days

Globus

First Class

Escorted
Anchorage, AK
Anchorage, AK
United States
$4,679View Tour

Best Price Guaranteed

Book With Flexibility

Best of the Hawaiian Islands 2024 - Small Group

10

Days

Globus

First Class

Escorted
Honolulu, HI
Maui, HI
United States
$4,185View Tour

Best Price Guaranteed

Book With Flexibility

Great Resorts of the Canadian Rockies 2024 - Small Group

07

Days

Globus

First Class

Escorted
Calgary
Calgary
Canada
$4,494View Tour

Best Price Guaranteed

Book With Flexibility

Majestic Alaska

38 reviews
09

Days

Trafalgar

First Class

Escorted
Anchorage, AK
Anchorage, AK
United States
$4,135View Tour

Best Price Guaranteed

Book With Flexibility

America's National Parks 2025

242 reviews
10

Days

Globus

First Class

Escorted
Rapid City, SD
Salt Lake City, UT
United States
$4,399View Tour

Best Price Guaranteed

Book With Flexibility

Maritimes Adventure 2024

74 reviews
13

Days

Globus

First Class

Escorted
Boston, MA
Boston, MA
Canada
$4,698View Tour

Best Price Guaranteed

Book With Flexibility

Nature's Best: Alaska with Alaska Cruise 2024

24 reviews
13

Days

Globus

First Class

Tour & Cruise
Fairbanks, AK
Vancouver
Canada, United States
$4,319View Tour

Best Price Guaranteed

Book With Flexibility

Eastern US & Canada Discovery 2024

10 reviews
14

Days

Globus

First Class

Escorted
New York, NY
Boston, MA
Canada, United States
$4,859View Tour

Best Price Guaranteed

Book With Flexibility
North America Travel Guide
North America Tours Highlights
Experience the natural beauty of Niagara Falls.
Explore the iconic Yellowstone National Park.
Visit the city that never sleeps, New York City.
Adventure throughout the Rockies in Canada.
Walk along the Hollywood Walk of Fame in Los Angeles, California.
Listen to live jazz music in New Orleans, Louisiana.
See the view from the Cabrillo National Monument in San Diego, California.
Kayak on Lake Louise, one of Canada's most beautiful lakes.
Follow Boston's own Freedom Trail.
See outer space and learn about astronauts at the Kennedy Space Center in Florida.
Learn how to surf the waves in Hawaii.
Check out the fall foliage in America's northeast.
North America Tours Travel Tips
North America is enormous, so try to pick just a few areas that you'd like to see the most to get the best experience possible. The less you have to travel, the more you get to adventure throughout North America. That's why taking a North America tour is excellent; you'll have your own detailed itinerary!
Though you absolutely must try to visit the big cities like New York City, Toronto, and Los Angeles, also try to get out and explore the natural parts of North America. For instance, the parks are an absolute must-visit if you have the time.
Because North America is so large, the weather can be drastically different between the north and south of the USA alone. Pack layers and prepare for any climate!
Remember to exchange the currency if you're traveling between the United States and Canada. Each country uses a different currency and though most places take card, it's good to always have emergency cash on hand.
Tipping is essential when eating out at restaurants in North America. The average amount to tip is 15% of the bill before tax. It's not necessarily mandatory, but waiters and waitresses here rely on tips to help make a living.
North America Tours Things To Do
Follow Boston's Freedom Trail

Boston is one of the United States' most historical cities, so it genuinely should be on your must-visit list when traveling to North America. In Boston, the top tourist attraction is the Freedom Trail, a 2.5-mile walking path that brings visitors to significant historical spots throughout the downtown area. There are 16 sites along the trail in total, and you can spend at least a few hours walking the path. It was first established in 1951, but all buildings and monuments on the trail date back to at least the 18th century.

You Should Know

Try to grab a map before you start the trail. This makes it a lot easier to know which spots you're about to see next!

Explore the iconic Yellowstone National Park

The United States is known for its incredible national parks, so you have to try to see at least one when visiting North America. Yellowstone National Park is one of the best. It covers 3,500 square miles and is home to canyons, hot springs, geysers, rivers, forests, and hiking trails. The most popular spot in Yellowstone National Park is Old Faithful, a vast geyser you won't want to miss. Make sure you wear comfortable walking shoes when visiting the park because you'll be walking a lot!

You Should Know

It takes at least two days to fully touch the surface of all that Yellowstone National Park has to offer.

Visit New York City

New York City is a world-famous city that never sleeps. If you were to visit only one city in the United States, it absolutely must be the Big Apple. It's filled with gorgeous skyscrapers, historical monuments, and excellent restaurants. When visiting New York City, you absolutely must check out Central Park, the Empire State Building, Times Square, and the Metropolitan Museum of Art. If you have a bit more time, you must also take a short trip to the Statue of Liberty, one of the most iconic monuments in the country.

You Should Know

It can be a bit cheaper to stay outside of the city. Since New York City has a comprehensive transportation system, you can still use public transport by visiting a suburb!

Experience the natural beauty of Niagara Falls

Niagara Falls is a gorgeous waterfall that is truly breathtaking. This waterfall is known far and wide because of how immense it is. Though you can see the falls from one of the observation decks or restaurants nearby, the best way to see the falls is from one of the Niagara Falls cruises such as the Hornblower or the Maid of the Mist. You can see Niagara Falls from either the United States or Canada. Arguably, it's better to see it from the Canadian side. Head to Ontario, and you'll be in for a real treat! The view is unforgettable.

Best Time To Visit

The best time to try to visit Niagara Falls is in the summer months between June to August. Though this is the busiest time, the weather is divine.

Adventure through the Rockies in Canada

The Canadian Rockies are a massive range of mountains in western Canada, mostly Alberta and British Columbia. These are some of the most breathtaking mountains in Canada, and the best way to witness them is from many of the national parks in the area. One such national park which checking out is Yoho National Park, which also has Takakkaw Falls. If you aren't interested in going to a national park, then opt to hop on a Canadian train to bring you through the Rockies. You won't want to stop looking out your window.

Best Time To Visit

The winter is the best time to see the Rockies because they will be snow-capped!

Learn how to surf in Hawaii

Hawaii is a state that consists of a group of islands just off the coast of the western United States. It's home to incredible beaches which, if you're into water sports, you should stop by to learn how to surf! Arguably, Oahu is the best place to go surfing in Hawaii. Many sites will offer you paid lessons, and these can last as little as a few hours! This is a great way to connect with locals and participate in a tradition that is held close to many Hawaiian hearts.

Best Time To Visit

If you want to go surfing, then you absolutely must visit Hawaii from May to October. This is considered to be Hawaii's surfing season.

Walk along the Hollywood Walk of Fame

The Hollywood Walk of Fame is located right on Hollywood Boulevard in Los Angeles, California. This famed walk is home to just over 2,500 different stars over 18 blocks in the middle of Los Angeles. Though it was only established in 1960, the Hollywood Walk of Fame is California's most-visited tourist attractions. Some of the must-see stars include Johnny Depp, Charlie Chaplin Jr., Marilyn Monroe, and James Dean. New stars are inducted annually!

Best Time To Visit

The Hollywood Walk of Fame is very popular and is therefore always busy, especially during the day. Try to visit first thing in the morning to avoid the crowds so you can more easily see the stars and what's written on them.

Check out the fall foliage in America's northeast

Many people, which are often called "leaf peepers" by locals in the northeast, flock to this area of the United States to see the fall foliage! It's beautiful and should be seen at least once if you're lucky enough to be visiting during the fall months. One of the best places to witness fall foliage is Vermont. There are many great towns to visit here to see the foliage, including Manchester and Burlington. Maine and New Hampshire also have serene foliage during the fall months.

You Should Know

A lot of the northeast is not connected by public transportation. The best way to explore the area is by car, which is something to keep in mind.

Kayak on Lake Louise

Lake Louise is one of the most breathtaking lakes in Canada. It's located right in Banff National Park and is surrounded by the Canadian Rockies. What makes the lake so beautiful is its bright turquoise color, which it gets from the glaciers that feed into it. If you visit during the summer, you can rent a kayak or a canoe to go out on the lake! Visiting during the winter is just as spectacular because the area turns into an ice skating rink.

You Should Know

The easiest way to get to Lake Louise by car. Unfortunately, it's not easily connected by public transport.
North America Tour Packages
The majority of visitors will opt to visit North America during the summer, but it's genuinely unique no matter what time you visit. Of course, if there are certain activities you want to partake in, such as leaf-peeping, then you'll want to plan your trip around that.
Spring and Fall - September to November and March to May - Shoulder Season

If you want to visit North America while the weather is still great, but there aren't enormous crowds, you'll want to try to do a tour during the shoulder season. The spring is beautiful because the flowers start to bloom, and the fall is great for seeing foliage. You'll find that the weather tends to average around 60°F during these seasons.

Summer - June to August - High Season

Visitors flock to North America during the summer months because the weather is so amazing. It fluctuates depending on where you are. You'll find that the temperature can be as high as 95°F daily during the summer in the southern region. Meanwhile, the northern areas will be closer to 75°F every day.

Winter - December to February - Low Season

The least amount of people visit during the winter months because the weather is so cold. However, if you're interested in having lower accommodation prices and no crowds, this is the time to visit. Plus, areas like Canada are even more beautiful during the winter months. Southern regions of North America won't get snow and will still have higher temperatures around 60°F, while northern areas can get as cold as 20°F on an average winter day.
North America Tours Frequently Asked Questions
What are North America tours?

If you're the kind of traveler who likes every bit of the research for your itinerary done for you, you'll love going on a North America tour. Every bit of the hard work is done for you, making it easier to relax during your trip! These tours come with a great tour director, accommodation, and of course, an itinerary. All you have to do is sit back and enjoy your vacation and soak up all the fantastic places you'll witness along the way.

What's included on a North America tour?

North America tours include lots of different services, which make it incredibly worth it. Most tours will offer transportation, meals, a tour guide/director, and places to stay along the trip. You'll find that some tours might also provide other inclusions, so make sure you do your research before you book your tour! Some such inclusions include skip-the-line tickets, for example.

What's the best North America tour?

Honestly, no two North America tours are the same, so there isn't one that is better than the other. It truly depends on how much time you have and what parts of North America you're interested in seeing. So, try to pick one that fits your budget and interests, and that will be the best North America tour for you!

How much do North America tours cost?

Each North America tour has a different cost, but they start around $100 per day. However, by booking with Affordable Tours, we can guarantee that you'll be securing a fantastic price you wouldn't get elsewhere. You can save up to 40% off by booking through us instead of creating your itinerary and doing the tour yourself.
Departure
Lengths
Styles
Specialities
Price
How It Works
Vacationing has never been easier or cheaper with the help of a dedicated travel consultant from AffordableTours.com
1. Free Quote
Find your perfect trip on our website and simply request a free quote. Need to speak to a live person? Call us 7 days a week at 1-800-935-2620. No robots here!
2. Dedicated Travel Consultant
Your personal travel consultant will reach out and be your point of contact for your entire travel experience from start to finish. Did we mention you'll be working with an award winning team? Sweet!
3. Lowest Price Guaranteed
Because we're one of the largest sellers of travel, we're able to give you a discount on your vacation package. No one beats our prices!
4. Stress Free Travel
Knowing you got the best deal, all that's left is for you to pack your bags and enjoy your vacation!