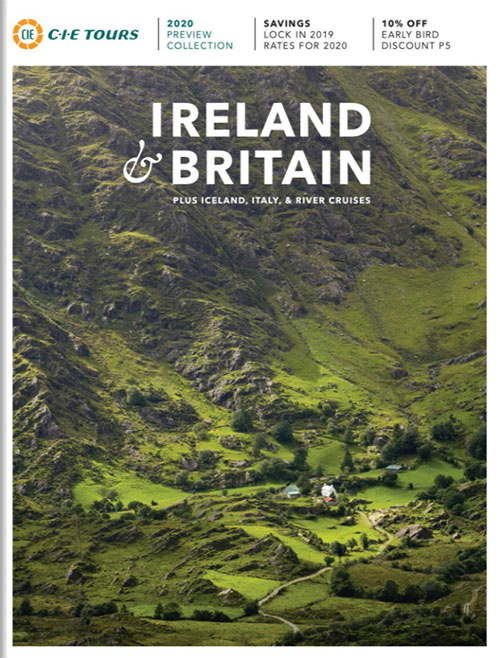 Guaranteed Low Prices on CIE Vacations - European Travel
NEW! 2020 Now Open for Sale! CIE Tours offers a wide selection of Ireland, Scotland, Britain, Eastern Europe, Italy and Iceland tours. With state-of-the-art luxury coaches; prompt and pleasant customer service; the best hotels; and carefully chosen visits and entertainment.
Independent Vacation
These vacations usually spend 2 or 3 nights in each location visited and usually only a few locations are visited. A tour guide is normally not included, but there is a usually a host available to answer questions and suggest sightseeing. Few meals and some sightseeing are typically included, but a lot of free time to explore is available. These vacations are ideal for independent travelers looking to set their own pace.
River Cruise
A River Cruise is basically a tour that is conducted on a small or medium sized cruise-ship and travels via rivers instead of rail or road.
Small Ship Cruising
Small ship cruises take travelers where big ships simply cannot, such as to the exotic Galapagos Islands, where colorful birds and reptiles make their home in this remote location. Small ships also visit "mainstream" locales, such as the Caribbean, Alaska, Hawaii and the Mediterranean¦ but because the ships are able to maneuver in small coves and channels, they can dock at more intimate ports, making for a fascinating travel experience.