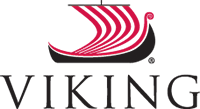 Instant $400 off Viking Cruises
Promotion Details
Only at AffordableTours.com will you save an additional $400 per couple ($200 per person) on Viking cruises! You can combine this amazing deal with all other Viking promotional offers. Don't delay this is a limited availability offer and may be withdrawn at any moment.
Voucher discount does not combine with any other voucher discounts (like future cruise credits).
Must Book By Tue, May 31, 2022
View Promotion Terms & Conditions ›
LIMITED QUALITY AVAILABLE. Offer is capacity controlled. Offer applies to new bookings only and may be withdrawn at anytime without notice. $200 savings can not be combined with any future cruise credit. Limited quantity available. Additional restrictions may apply.
Hurry. Call 1-800-627-3753 today and mention promo code
PC31361
Sail Date
Cruise Line
Ship
Destination
Departs
Length
Price
You Save
Discounts

2 reviews
May 28, 2022
Viking
Octantis
Canada
Thunder Bay
Milwaukee
7

Nights

Duluth | Milwaukee | Thunder Bay
$6,995

Balcony!

88 reviews
May 28, 2022
Viking
Sky
Mediterranean
Civitavecchia
Barcelona
7

Nights

Barcelona | Florence/pisa (livorno) | Marseille | Monte Carlo | Montpellier (sete) | Rome (civitavecchia)
$4,199
 

88 reviews
Jun 04, 2022
Viking
Sky
Mediterranean
Tarragona
Civitavecchia
7

Nights

Barcelona | Florence/pisa (livorno) | Marseille | Monte Carlo | Montpellier (sete) | Rome (civitavecchia)
$3,899

Balcony!

88 reviews
Jun 11, 2022
Viking
Sky
Europe
Civitavecchia
Venice
7

Nights

Bari | Crotone | Naples | Rome (civitavecchia) | Sibenik | Sicily (messina) | Venice
$3,799
 

2 reviews
Jun 18, 2022
Viking
Octantis
Canada
Milwaukee
Thunder Bay
7

Nights

Milwaukee | Thunder Bay
$10,595
 

2 reviews
Jun 25, 2022
Viking
Octantis
Canada
Thunder Bay
Milwaukee
7

Nights

Duluth | Milwaukee | Thunder Bay
$10,595
 

88 reviews
Jun 25, 2022
Viking
Sky
Mediterranean
Athens (Piraeus)
Istanbul
7

Nights

Athens (piraeus) | Crete (heraklion) | Ephesus (kusadasi) | Istanbul | Rhodes
$3,799

Balcony!

88 reviews
Jul 02, 2022
Viking
Sky
Mediterranean
Istanbul
Athens (Piraeus)
7

Nights

Athens (piraeus) | Crete (heraklion) | Ephesus (kusadasi) | Istanbul | Rhodes
$3,999

Balcony!

88 reviews
Jul 16, 2022
Viking
Sky
Europe
Venice
Civitavecchia
7

Nights

Bari | Crotone | Naples | Rome (civitavecchia) | Sibenik | Sicily (messina) | Venice
$4,099

Balcony!

88 reviews
Jul 23, 2022
Viking
Sky
Mediterranean
Civitavecchia
Barcelona
7

Nights

Barcelona | Florence/pisa (livorno) | Marseille | Monte Carlo | Montpellier (sete) | Rome (civitavecchia)
$4,099
 

88 reviews
Jul 30, 2022
Viking
Sky
Mediterranean
Barcelona
Civitavecchia
7

Nights

Barcelona | Florence/pisa (livorno) | Marseille | Monte Carlo | Montpellier (sete) | Rome (civitavecchia)
$4,099

Balcony!

88 reviews
Aug 06, 2022
Viking
Sky
Europe
Civitavecchia
Venice
7

Nights

Bari | Crotone | Naples | Rome (civitavecchia) | Sibenik | Sicily (messina) | Venice
$4,099
 

88 reviews
Aug 20, 2022
Viking
Sky
Mediterranean
Athens (Piraeus)
Istanbul
7

Nights

Athens (piraeus) | Crete (heraklion) | Ephesus (kusadasi) | Istanbul | Rhodes | Troy (canakkale)
$3,699
 

88 reviews
Aug 27, 2022
Viking
Sky
Mediterranean
Istanbul
Athens (Piraeus)
7

Nights

Athens (piraeus) | Crete (heraklion) | Ephesus (kusadasi) | Istanbul | Rhodes | Troy (canakkale)
$3,599
 

2 reviews
Sep 03, 2022
Viking
Octantis
Canada
Thunder Bay
Milwaukee
7

Nights

Duluth | Milwaukee | Thunder Bay
$6,795
 

2 reviews
Sep 10, 2022
Viking
Octantis
Canada
Milwaukee
Thunder Bay
7

Nights

Milwaukee | Thunder Bay
$8,995

Suite!

88 reviews
Sep 17, 2022
Viking
Sky
Mediterranean
Civitavecchia
Tarragona
7

Nights

Barcelona | Florence/pisa (livorno) | Marseille | Monte Carlo | Montpellier (sete) | Rome (civitavecchia)
$4,399
 

88 reviews
Sep 24, 2022
Viking
Sky
Mediterranean
Tarragona
Civitavecchia
7

Nights

Barcelona, Spain | Florence/pisa (livorno), Italy | Marseille, France | Monte Carlo, Monaco | Montpellier (sete), France | Rome (civitavecchia), Italy
$4,399

Balcony!

88 reviews
Oct 15, 2022
Viking
Sky
Mediterranean
Athens (Piraeus)
Istanbul
7

Nights

Athens (piraeus), Greece | Crete (heraklion), Greece | Ephesus (kusadasi), Turkey | Istanbul, Turkey | Rhodes, Greece | Troy (canakkale), Turkey
$3,799
 
Oct 18, 2022
Viking
Mars
Europe
Civitavecchia
Athens (Piraeus)
7

Nights

Athens (piraeus), Greece | Crete (souda Bay), Greece | Ephesus (kusadasi), Turkey | Naples, Italy | Rome (civitavecchia), Italy | Sicily (messina), Italy
$3,899